Companies big and small now have the ability to achieve compelling and impactful marketing, no matter their budget.  But, unlike larger businesses, small businesses and solo-creators don't have a huge marketing department devoted to carrying out strategy. Thankfully, with modern marketing software, you don't need an expansive team or years of experience to create a high-quality marketing campaign.

A careful selection of small-business-friendly marketing tools can have a big impact on campaigns and overall marketing reach. Investing in quick and easy-to-use marketing tools that simplify and automate your marketing plan will maximize your time and take your marketing content to the next level.
Here are seven tools, all with free options, that make a really great toolkit for any small business.
Canva: Create graphics without design knowledge
The first time I logged into Canva I felt like a graphic designer, and that's the same feeling so many others experience when they start using the tool as well.  Canva is a graphic design software you can use to create flyers, social media ads, and even book covers for your marketing campaigns. It has robust free options including well-crafted templates, and it has a low learning curve, making it ideal for small teams.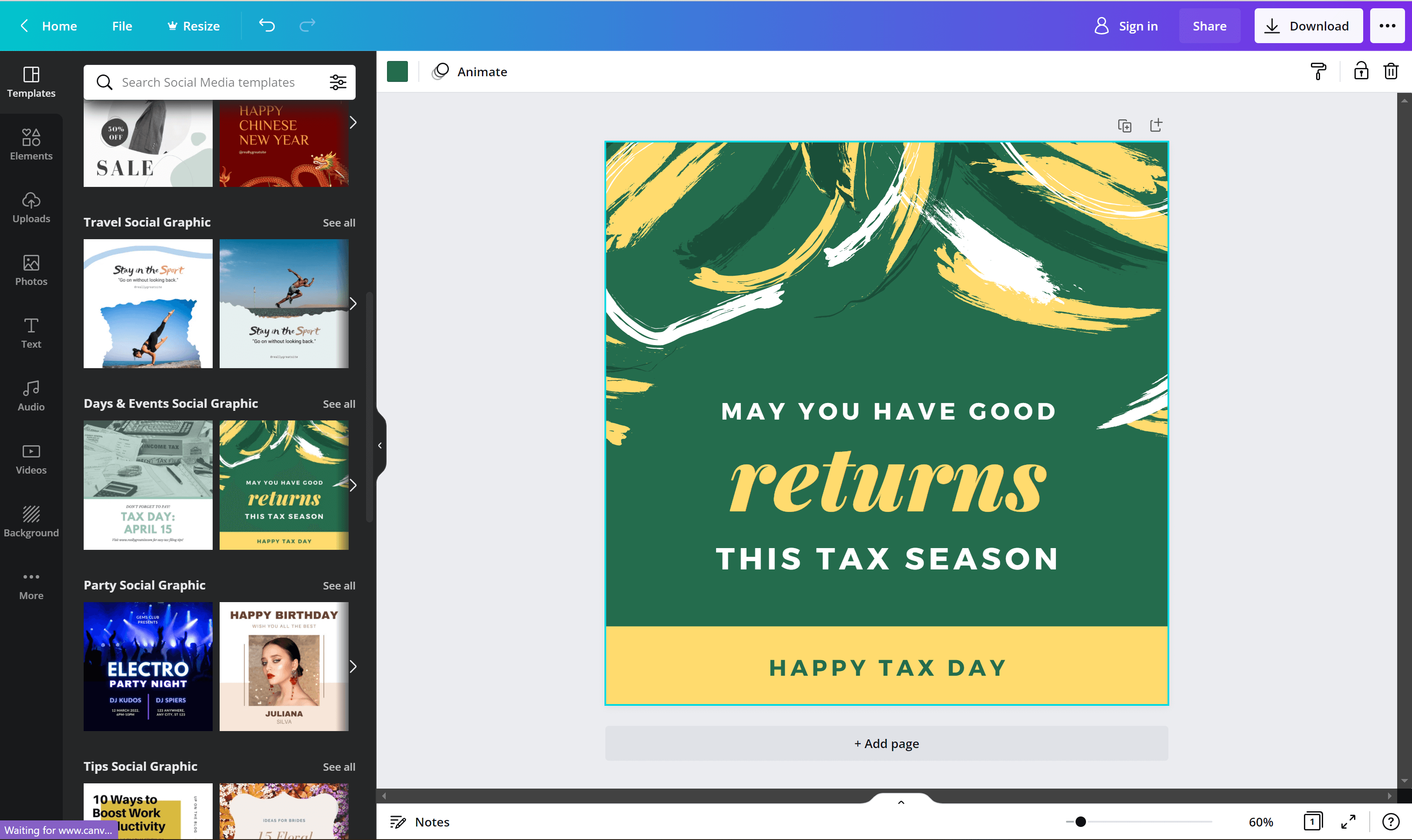 Other features include the option to resize videos, make GIFs, design presentations, or convert PDFs into designs for the web. With Canva Premium, you obtain branding assistance as well as a larger suite of graphics and fonts.

Price: Basic tools are free; Premium starts at $119.99 per year for up to 5 people.
Buffer: Automate your social media
Social media is time consuming and keeps you from completing other, more urgent tasks. Buffer helps small businesses maintain an active presence online across platforms without manually posting every day.

Buffer supports automated posting on Facebook, Pinterest, LinkedIn, Instagram, TikTok and Twitter with integrations like Canva, Shopify, and all major cloud storage solutions.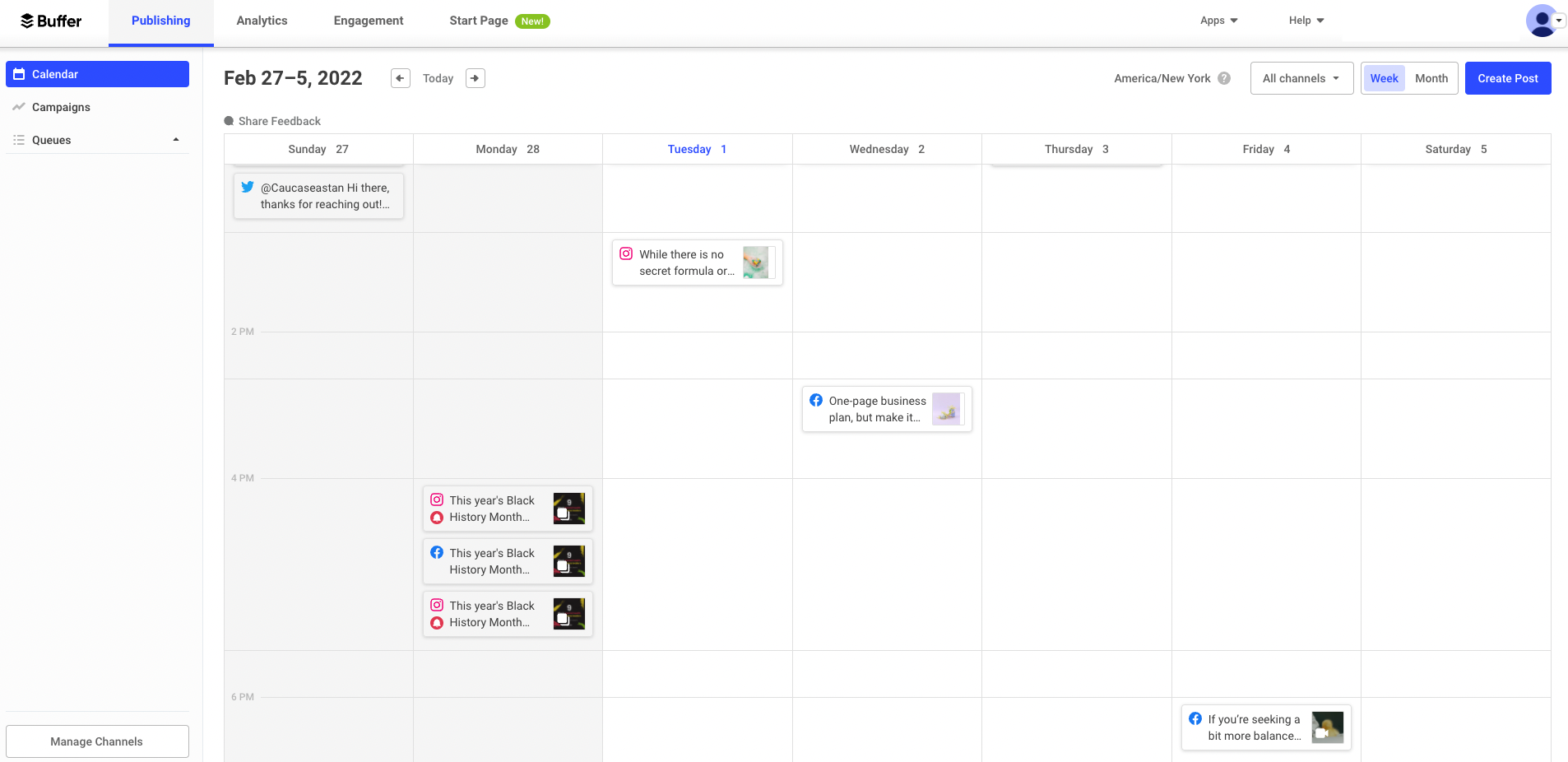 With a paid subscription, you can connect more than three social media channels, schedule an unlimited number of posts for each channel, and access features like campaign management and advanced analytics.

Price: Three channels are free; more start at $5 per month per channel.
Pexels: Download free professional photos and videos
Some creators take all of their own photos and we applaud that! It isn't always possible for everyone and stock photos can feel unrelatable, so for times like that Pexels is a great tool to have ready. Pexels is a free-to-use stock photo and video website that allows you to download professional photos for your social media, website, or advertisements without worrying about complicated licensing agreements.

Pexels is always free to use, though you can make an account if you choose. With an account, you can track what photos or videos you've downloaded in the past, as well as create collections of photos you'd like to use in campaigns.

Price: Free.
SparkToro: Get accurate audience research fast
To run a successful marketing campaign, you need to understand your customers and audience. Traditionally, this means manually sending out surveys, asking about preferences, and looking at data — time-consuming tasks. SparkToro eliminates your manual audience research by giving you a program that will automatically search dozens of platforms to find out what your audience is interested in seeing. (Pretty magical!)

It offers multiple pricing levels, which are great for small businesses, in-house marketing teams, and even agencies — making upgrading easy when you're ready to scale. As you scale up in pricing, you gain access to more information about your audience — for example, geo-tagging information and demographical data. The free plan gives you access to test the functionality with five searches per month and limited results.

Price: Free, plans go up to $225 per month.
Google Analytics: Access your website analytics
As you run a marketing campaign, you need to understand how it's performing, especially as it relates to people finding your location or visiting your website. Google Analytics lets you track your website's organic reach and opportunities. That means how many people are visiting your site without paid ads and how you can grow that number over time.

Once you've signed up, you'll have to connect it with your website's backend. On Google's small business page, they tout their analytics option as a way for small businesses to maximize their marketing budget with useful insights on what's working and what isn't. Features include analytics gathering, reporting, and data visualization. In addition, Google offers integration with many platforms, including Google Ads, which can be used to run paid campaigns across Google.

Price: Free with a Google email account.
Google Sheets: Collaborate on spreadsheets remotely
A favorite tool of many marketers and creators,  Google Sheets' online nature allows teams to work together remotely on a wide number of problems. With Google Sheets, you can collaborate remotely and build reports and project timelines without numerous versions or emails.

For example, if you're having an in-person event, Google Sheets offers a template that can assist you in planning the marketing and setup timeline for the event. Or you could create a content calendar in Google Sheets that holds all of your ideas and important marketing dates. Finally, Google Sheets can automatically collect data from many other online software solutions, making it the perfect place to review data from multiple sources.

Price: Free with a Google account.
Todoist: Streamline your to-do list
Todoist is a mobile and web to-do list that also offers visual Kanban boards to give project leaders the tools they need to visualize progress. If you choose its Kanban view, you can organize your tasks just as you would with a whiteboard and sticky notes, categorizing them under buckets like 'in progress,' 'upcoming,' and 'completed.'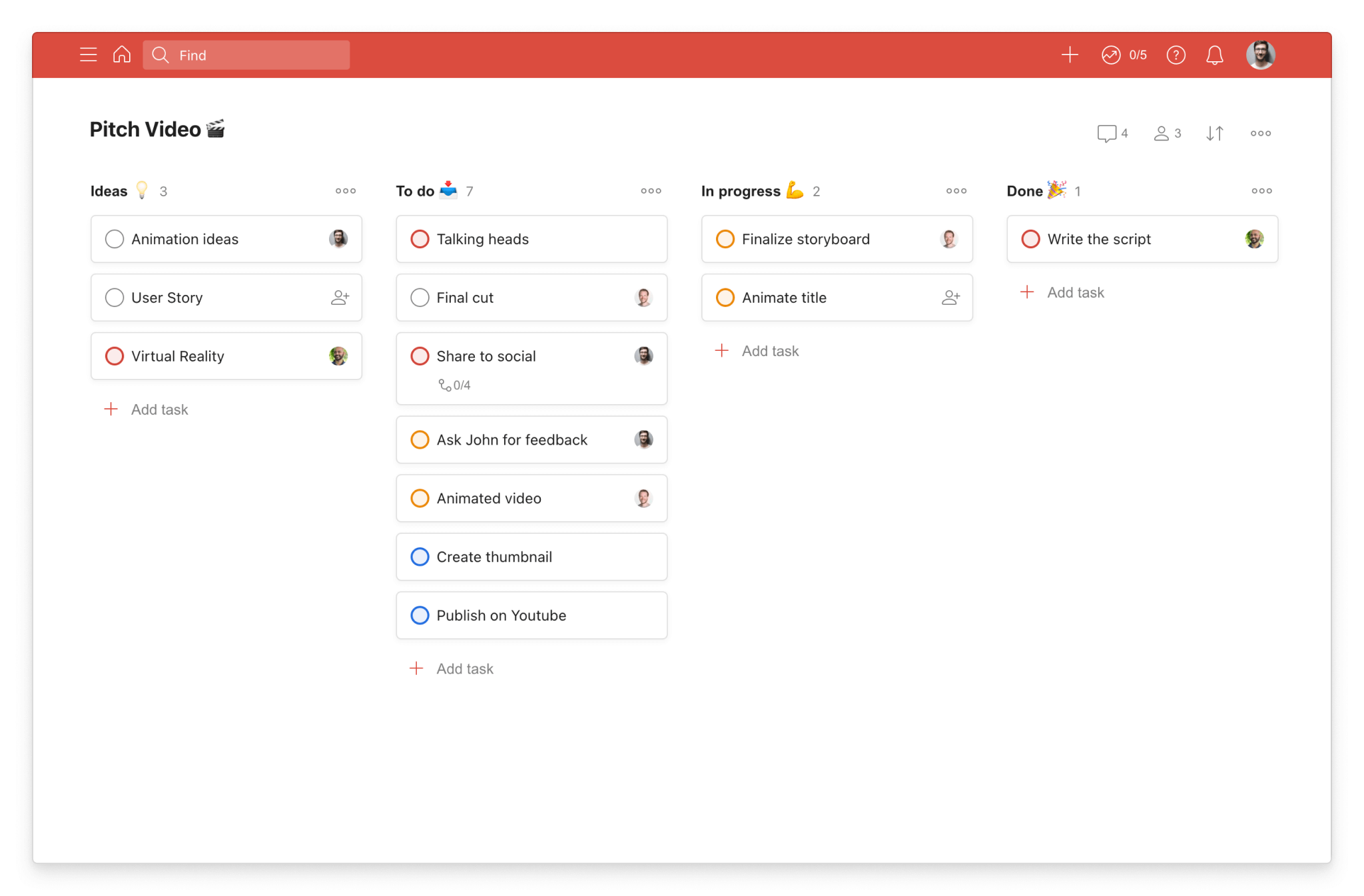 All Todoist's interface options allow you to visually plan tasks, assign tasks to other users, pick a completion date, and add sub-tasks. Many folks will do just fine on the free account, which offers an unlimited number of tasks and allows collaboration. But, Todoist is scalable; paying for an account will give you the ability to have more projects, collaborators, reminders, and themes.

Price: Free: paid plans start at $3 per month.


Brought to you by
Did you find this article helpful? You might also like our all-you-need social media toolkit.
Get started for free now