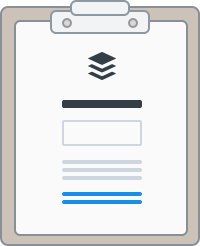 Buffer People Ops Report
December 2016
Team members
78
Revenue in cash receipts
$1.023m +2.9%
MRR
$1.058m +2.6%
ARR
$12.7m +2.3%
Expenses
$922k +0.6%
Madrid: Here we come!
Great news! We've decided on Madrid for our annual retreat in late February. In addition to our 80 team members, we're also expecting many significant others, and could see a total of 120 people descending upon Madrid!
We will be working from the beautiful Google Campus Madrid.
Some elements we're especially excited about with Madrid and these specific locations:
Vibrant neighborhood
Variety of activity options around the hotel/workspace for teammates and partners that come along
Easy to navigate
Accessibility between potential hotels potential workspaces
Cost of the hotels and workspace
In terms of logistics, we shared a few items with all team members:
"Anyone who wants to accompany you on your trip is 100% welcome! Note: This will be a more team-focused retreat, and we can't quite help financially as far as flights/meals/activities for partners."
We've been lucky to invite significant others and cover all of their costs during our previous retreat in Hawaii, one year ago. This time around we're trying organize a retreat on a different budget (in light of our goal to be a more sustainable company — see more details below!). We're covering the cost of team members' flights and food while at the retreat, though we can't quite cover all significant other's as we did in Hawaii.
This is also new: We're offering to book flights for team members so that they have a smoother experience and to centralize booking and costs. This is totally optional; we share what prices we think are fair to cover according to various destinations and teammates can decide to book those on their own, too.
We're in the midst now of ironing out the retreat agenda, activities and all last-minute details. The countdown is on!
Finances in 2016: A roller coaster with lots of lessons
2016 has certainly been a year filled with lessons at Buffer. We started the year in a high-growth trend in terms of hiring and expansion, we experienced a cash flow crisis in June that resulted in layoffs, and we've been hard at work ever since to make Buffer a sustainable company and build up a healthy bank balance.
In six months, we managed to bring our bank balance from $1.2 million (end of June) to $2 million (end of December), and we wish to continue building our cash reserves. Our goal is to have enough in the bank to cover 1.75 months of expenses by the end of 2016, and 3 months' worth of expenses by the end of 2017.
We ended 2016 at 129% of our goal, which feels like a good trend. We're also very thankful to welcome Ruth Ku as our first VP of Finance, who is actively involved in drafting a plan for 2017.
Another one of Ruth's first orders of business is to build on our skeleton model (as shared in October) to get more visibility on our unit economics.
Over to you!
Is there anything you'd love to learn more about? Anything we could share more of? We'd love to hear from you in the comments!
Check out more reports from December 2016: