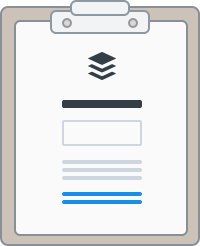 Buffer Product Report
December 2016
Weekly active Awesome + Individual plan users
155,013 -6%
Weekly active
Buffer for Business users
4,594 -6%
Buffer for Business
Monthly Recurring Revenue
$523,973 +2.9%
Social updates sent by
Buffer for Business
users
3,801,986 -0.3%
Users starting
Buffer for Business
trials
6,173 +34.8%
Converted
Buffer for Business
trials
288 +11.2%
Users starting
Awesome trials
37,007 +9.26%
Converted
Awesome trials
1,176 -14.3%
Product: Adopting Google's RAIL system
Update by Suprasanna Mishra
December found the product team working on improving the composing experience within Buffer; tackling lots of bugs to make the product as reliable as we can; and working on performance improvements within the web product.
We resolved 41 bugs in December. Colin, on our Engineering team, and Adam, on our Happiness team, have been doing an amazing job working on and improving on our bug flow and triage process. We feel great about the process we have in place to track bugs from when they are found (internally or from customers) all the way through triaging, assigning and fixing them.
On the web performance side, we've started to adopt the RAIL system from Google to find and structure product improvements. The RAIL system breaks down the app to four measurable areas where performance can be improved.

Image source

Also in December, we completed an audit on initial load times and response times to various actions on Buffer web. Our initial page load time is currently quite high at 12 sec. (on average) and we aim to make this lots faster through this quarter. We also are aiming to respond to all common user actions (i.e. clicks) in under a tenth of a second (current times for this vary depending on the action but some are as high as 2x this. We'd love to improve on that!). We believe speed is a valuable feature and will continue to work on this into 2017!
New composer rolled out to 1,000 customers
As we've shared in past months, we're aiming to create a new composing experience that allows you to customize your message on a per-network basis. Our primary goal here is to improve the engagement you get on your posts sent through Buffer!
In December, we reached Phase 1 of our rollout plan and launched this new experience for 1,000 customers. We're going to watch our metrics and listen to feedback closely to see if what changes or improvements we need to make. The rollout will continue to more and more customers throughout January!
We also worked on a prototype that lets you @mention all Twitter accounts – not just the ones you follow. We've heard this request from many people and hope to have it working in January.
Thinking about product for 2017
We're currently in planning mode as we think about the year ahead. Some of the big themes we're hoping to tackle include:
Improving Buffer for Business Analytics (more from Tom on that below)
Improving the core composing experience in Buffer
Adding helpful features into Buffer for Instagram
Improving the quality and reliability of the product
Overall, we'd like to help amplify your voice and message on social media and we'll continue to use that as our "North Star" when picking our priorities.
Buffer for Business: What's ahead in 2017
Update by Tom Redman
Here's what we're looking forward to in 2017
We're keen to keep up our momentum as we enter 2017. We've got some big plans for this year and some really cool initiatives, tools and solutions to deliver for you.
One of the key products we're looking to ship is a fully featured team collaboration tool, which will enable team members to edit and comment on "draft updates" within Buffer,** including internal team mentions and a revision history on each update. If you happen to be familiar with Trello, you could think roughly in terms of "Trello cards for Buffer updates."
We're also going to deliver a big change in the way we do social analytics at Buffer. We plan to release overhauled overview analytics for each network. We'll begin with Twitter in the coming weeks, followed by Facebook and then others. Our aim is highly accurate, useful, actionable and reportable analytics. We'll also be designing new ways for you to dig into your data to get the information you need for your social strategy.
Making our team management tool more robust
We had a wonderful reception to our team member and social profile management tool, released to all Buffer for Business users in November, with 63% of all Buffer for Business users choosing to use it.
Though after releasing the new tool, we quickly realized we had more work to do to make it a great fit for very large teams.
In response, we released an update that enables users to make permission changes to multiple team members' or social profiles at once using a new bulk assign function. Organization admins can assign bulk permissions by visiting their organization's administration page, and clicking the "Assign Social Accounts" or "Assign Team Members" button when viewing either a team member or social profile, respectively. Here's what it looks like when bulk assigning social profiles to a team member: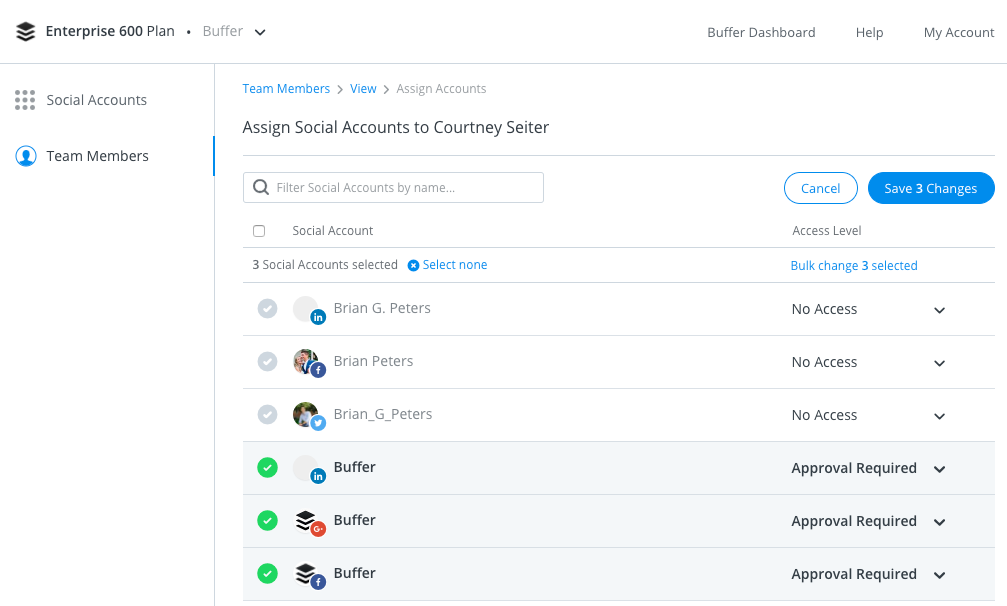 New Twitter analytics headed your way
We're itching to deliver our new, overhauled Twitter Analytics, which will be available to all Buffer for Business users in the coming weeks! All that's left to do is polish up some fine details and ensure the transition to the new analytics will be a seamless experience.
This overhaul also represents the first step in a significant upgrade of all analytics at Buffer. Work is also under way on the new Facebook Analytics — keep an eye out for more details on this one in the next report!
New collaboration tool nearly ready for release
We're continuing to make great progress with a new Collaboration tool, with the first phase slated for release in the coming weeks.
This phase of the project will allow both contributors and their managers to create and edit drafts before they're approved by a manager.
It also lays the foundation for "phase two," with truly collaborative features including team member mentions, revision history and commenting. More to come on that as we roll out phase one!
Growth: Changes to social signup; tracking system for experiments
Update by Maxime Berthelot and Tom Dunn
Making social signup more seamless
Our "social signup" option is when a new user chooses to create their Buffer account through Twitter, LinkedIn or Facebook.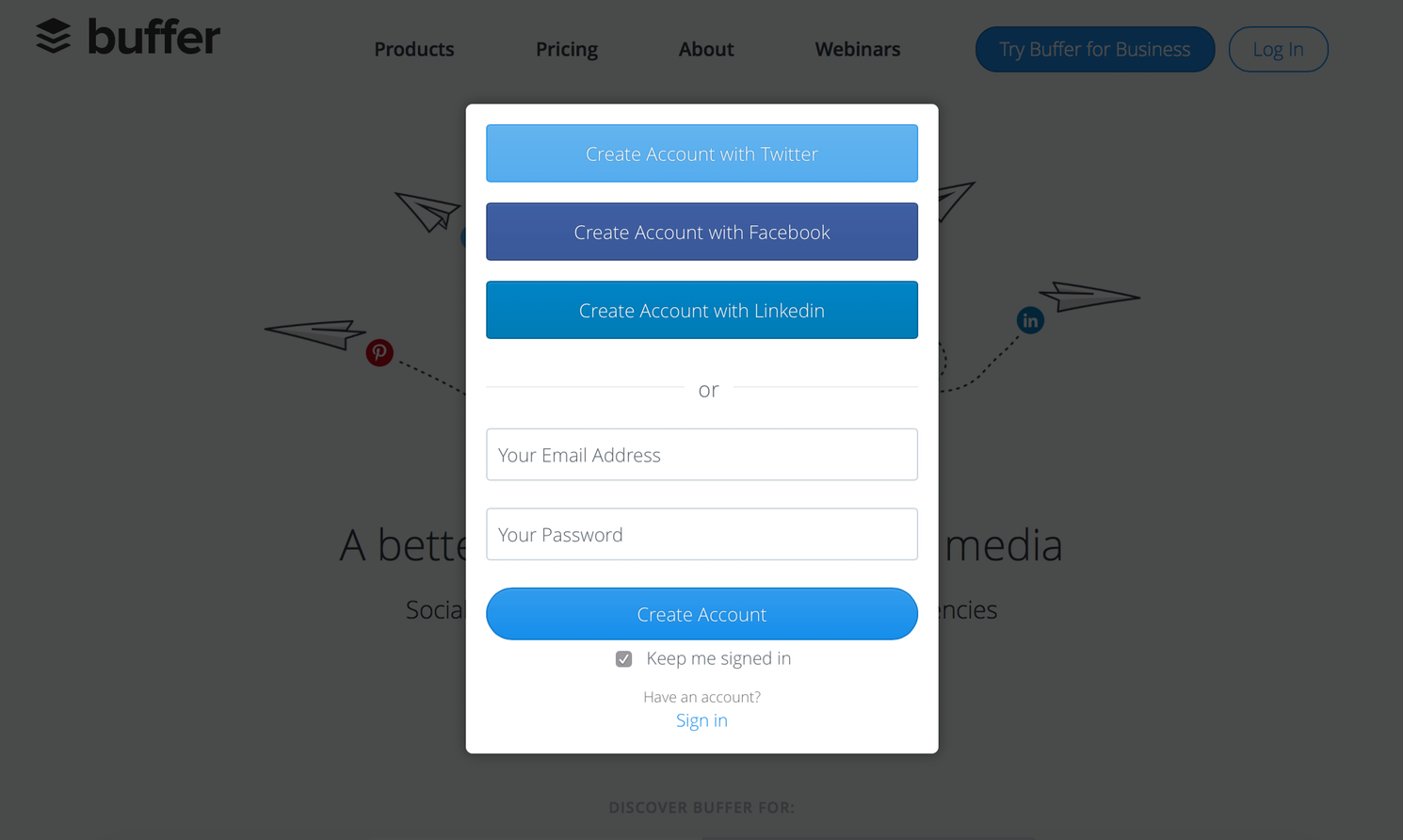 Those who sign up through social media are asked but not required to provide an email address and password to use Buffer.
Without requiring emails, we create a few problems for the user:
The user can't start a trial
We can't reach out to the user for support
The user won't receive important notifications, like information about failed posts.
Every time they refresh, we show them a prompt for an email and password, which can be quite annoying.
Our current social signup flow: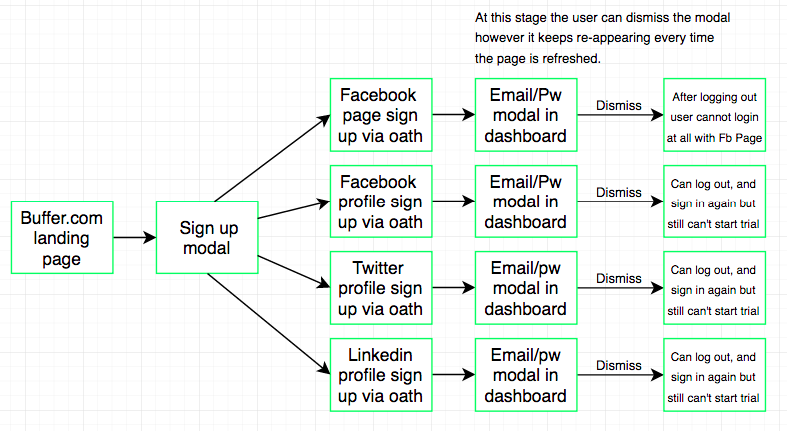 New proposed sign up: Email required
In an effort to improve our onboarding, we've decided to test a new social signup experience.
This experiment will require an email and password in order to provide each new user the best experience.
This way, new customers will be able to have uninterrupted access to their dashboard when they reach it for the first time. They can immediately start a trial and receive helpful emails from us.
Proposed signup flow with compulsory email and password: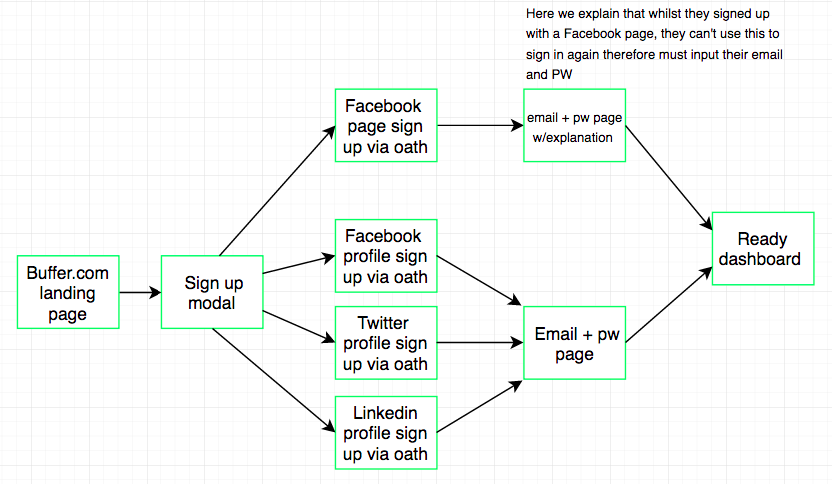 We've rolled out this new flow as an experiment to 50% of our new users since December 23.
Data is not yet significant, but we're seeing a lot more people filling in their email and starting a trial. Engagement and activation looks similar, which is a good sign.
New goal: Building a tracking system for our experiments
During November's lower growth, we realized how important a reliable tracking system could be for our experiments.
The goal for us is to better understand the different steps our users are taking, in order to help them better understand our value.
We've come to the conclusion that tracking would most likely have helped us identify faster the issues in our different upgrade paths and would have helped us offer a better experience to our users.
We found a lot of possible improvements to our upgrade paths that we could solve by being more efficient and reducing the numbers of steps.
Upgrade paths for users in Small Business trial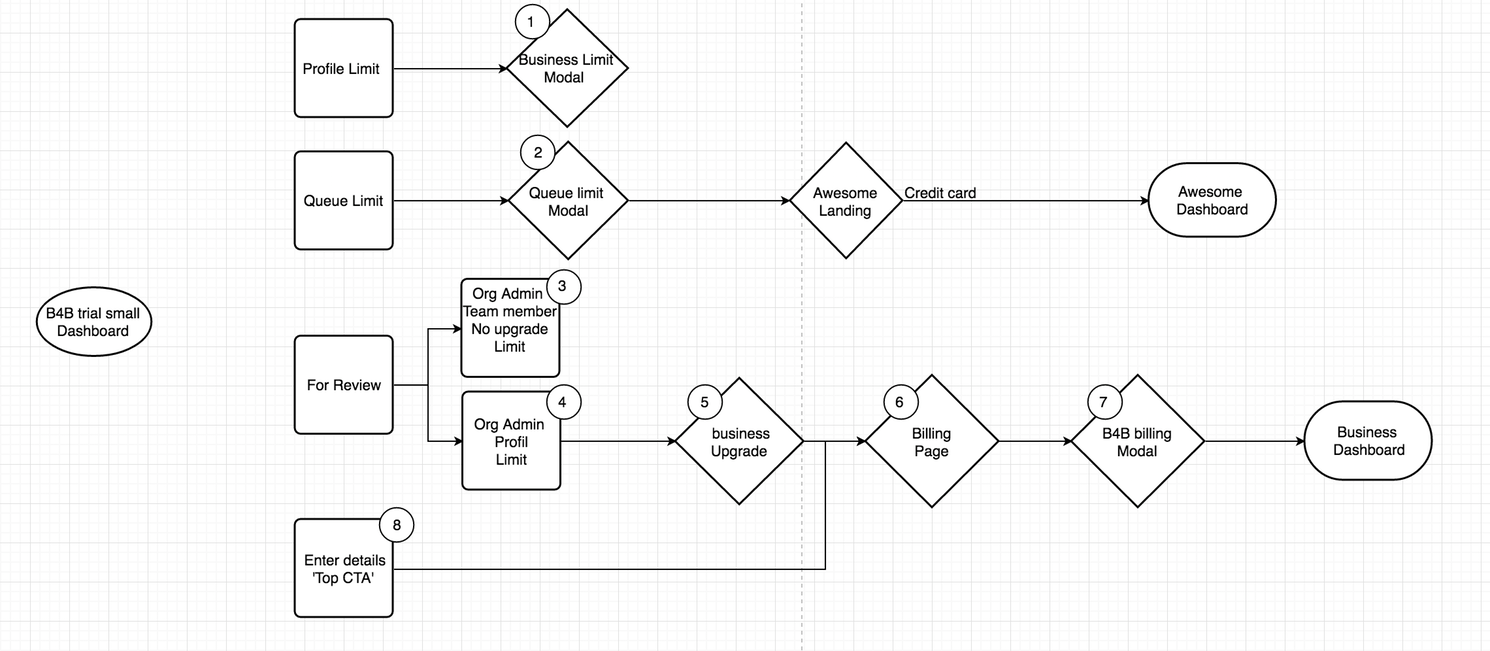 (Created using draw.io)

We're very keen to working on reducing these steps in the next few months. For each flow, we'd love to add tracking to be able to predict inconsistencies before we roll them out.
Awesome and business plans back on track after seasonal slowdown
After the slower growth of business plan 14-day trials in November (mainly due to seasonality and bugs, we're happy to share that the number of trials started in December has climbed back up.
With 6,173 business trials started, we're back to the numbers we were seeing in September and October. That's a 34.8% growth compared to November, which is a very good sign.
We've seen 9.26% growth of Awesome trials in December, with 37,007 started. At the same time we're seeing a decrease in trial conversions, mainly due to expected seasonality –– we saw the same decrease last year at the same period.
What we're aiming for in 2017
From more than 60 experiments in 2016, we learned about our pace, the growth framework we're using and the tracking system we need to be more efficient.
We're happy to have improved our onboarding for our customers. We increased trial starts, trial conversions and engagement during trials.
For 2017, we're planning to keep working on the same main topics:
We're halfway through having a solid tracking system for our experiments that will allow us better predict the impact of our experiments on the overall monthly recurring revenue. It'll also allow us to better prioritize our upgrade paths improvements and bug detection.
We'll focus our efforts on new users' onboarding. The first few seconds of a users in a web app are crucial: it takes only a short amount of time for someone to decide wether they will continue or not using a product. We will focus on better helping our users understand Buffer's value through the best onboarding experience possible. To do so, we will mainly evaluate our activation metrics (3 posts scheduled in first day after signup), trials started and trials conversion.
2017, here we come!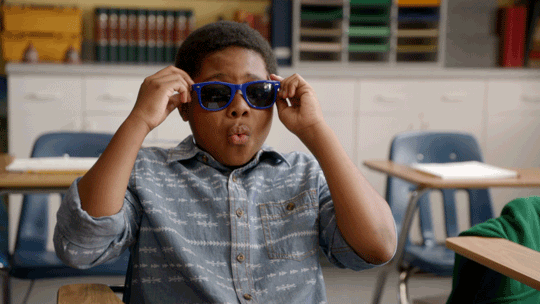 Over to you!
Is there anything you'd love to learn more about? Anything we could share more of? We'd love to hear from you in the comments!
Check out more reports from December 2016: