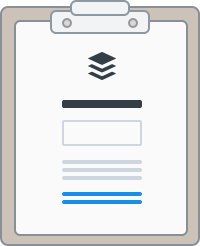 Buffer Transparency Report
Q3 2017
MRR
$1,312,614
ARR
$15,751,368
EBIDTA
$957,883.16 (+38.3%)
Paying customers
76,293 (+3.8%)
Q3 Revenue
3,840,296.81 (+8.16%)
Cash in bank
$4,367,158 (+23.5%)
In the past seven years that we've been building Buffer a lot has changed. The Buffer product has evolved, the social networks themselves have matured, and social media managers have grown exponentially in skills and influence.
All of these things are going to continue to advance over the years, and so will our vision for the future of Buffer.
In Q3, we thought through what these changes will mean for Buffer and shared this new vision with our community. Most noticeably, the progression with the jobs of social media managers has led us toward an exciting new vision for the Buffer product.
Over the next few months, we are aligning Buffer with the social media manager's workflow by turning Buffer into a platform of social media products.
The original Buffer will become Buffer Publish.
Our audience engagement tool (formerly known as Respond) will become Buffer Reply.
We will launch Buffer Analyze for social media insights.
(Here's a preview of the future Buffer dashboard.)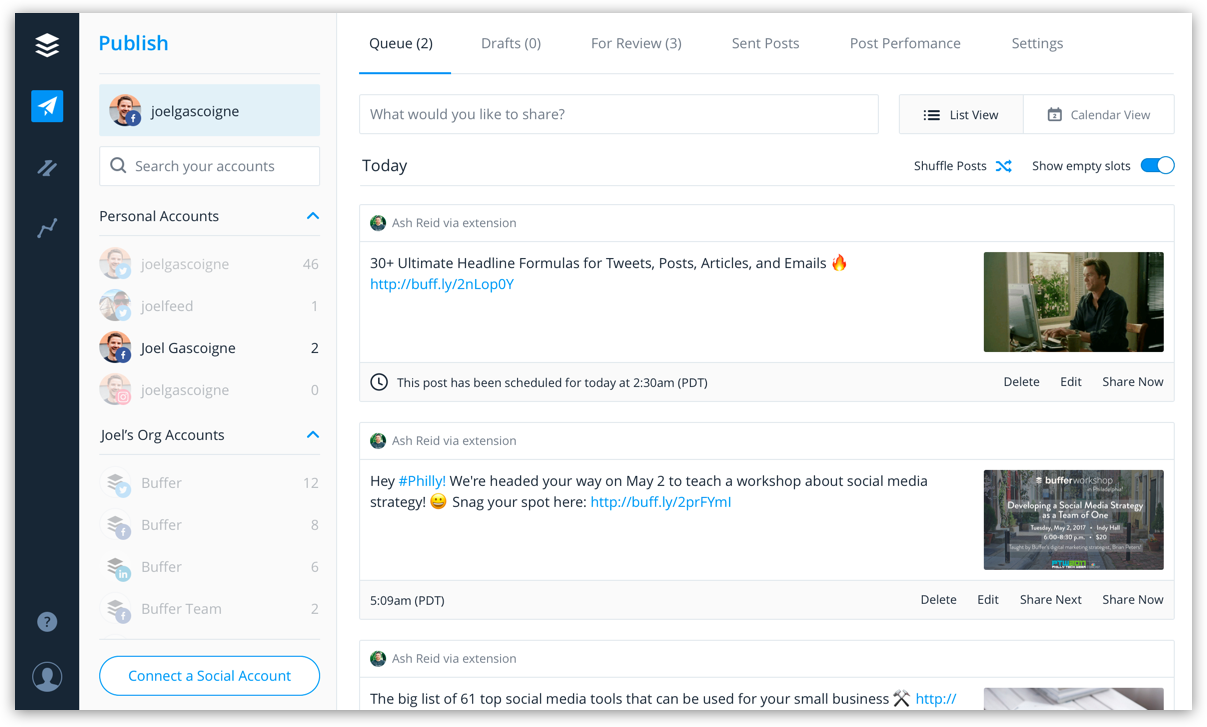 This new product vision has changed the focus for many teams in Q3 and will be something we're working on in Q4 and beyond as well.
In addition to a whole new product vision, this past quarter has been filled with many other new things, including: an updated salary formula, a key name change, new areas of ownership, and a transition in our on-boarding processes for new employees.
Let's dive into updates from each of the areas at Buffer.
Finance: Creating a New Salary Formula and Analyzing MRR
This past quarter our Finance/Ops team has been busy creating a fresh, simplified compensation framework as an iteration of Buffer's salary formula that integrates with our team's career frameworks. We're excited to share the changes along with the new formula transparently in the coming weeks!
We've also done deep dives into the reporting and analysis of our operational metrics and have worked with our incredible Data team to analyze MRR in addition to other metrics and growth opportunities.
Our top areas of focus heading into the end of the fiscal year are financial projections, cash management, tax strategy, corporate governance and exchange rate fluctuations.
Advocacy: New Team Name, Summer Hours, and a Long Awaited Customer Blog
Customers helped via email
11,800  (–13% from last quarter)
Replies sent
23,797  (–14% from last quarter)
Average response time for paying customers over email
3 h 30 m (3 h 24 m last quarter)
First email reply within 6 hours
87%
Customer Effort Score
5.89  (5.84/7 Q2)
Customers helped on social media
9, 004 (8,922 Q2)
Average response time for all social media engagement
16 h 45 m (14 h 34 m Q2)
Customers helped via live chat
693 (1,045 Q2)
Customer Satisfaction Score on live chat
4.76 (4.85 Q2)
Webinar signups
1168 (47% increase from Q2)
Webinar attendees
429 (43% increase Q2)
FAQ visits
178,839 (22% increase from Q2)
Average % found an answer in FAQ Q3
71% (–1%)
In July, the Happiness team became the Customer Advocacy team! Our current customers are looking for a support team that can not only help with technical support but also give advice for a solid and successful social media strategy. This is what we're focused on now as a customer-facing team.
During July and August, we were also able to experiment with summer hours. Inspired by Basecamp's summer hours, we decided to take Friday afternoons off all summer to get more time to disengage, reflect and gather energy for autumn! It was a huge success without any impact on our customers' experience.
We've also finally launched our customer experience blog! This has been a long time coming so we're quite excited to be more focused on sharing learnings from our customer support journey, as well as new paths of customer success and team management.
Engineering: A Unified Login and We're Hiring
Requests for Buffer.com monthly average
234m (–2% from last quarter)
Monthly average response time for Buffer.com
289ms (+18% from last quarter)
Requests for api.bufferapp.com monthly average
237million (–34% from last quarter)
Response time for api.bufferapp.com monthly average
370ms (+42% from last quarter)
Kubernetes cluster
Stats on a real-time dashboard!
A lot has changed in the last quarter. One of the larger changes has been using Flow to standardize our product-engineering process, which has streamlined development. A big win these past few months is that we launched what we're calling"unified login, which allows users to sign in in one place to all new products as well as the existing Buffer.
An exciting change has been a new marketing site that allows the marketing team to experiment very easily on landing pages like this one. We're able to track our user flows that impact product far more effectively now that Buffer Unified Data Architecture is live.
We're looking forward to adding a new Engineering Manager to take the team forward – more on that soon! Joe became a Google Developer Expert, and we've started hiring for an Android Developer to work with him as we build out a new Reply mobile app!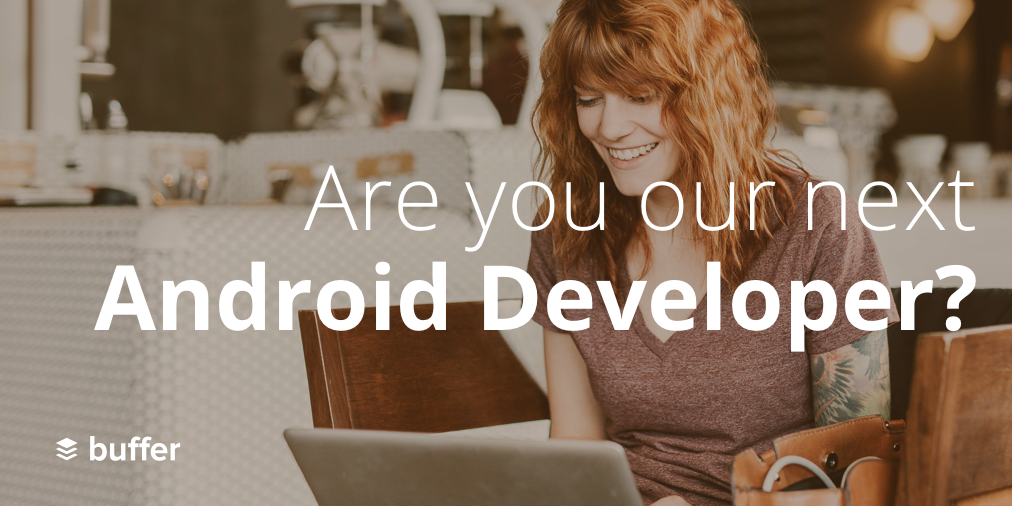 Product: Moving Ahead With Our Multi-Product Vision
Weekly active Awesome + Individual plan users
169,376
Average weekly active Buffer for Business users
5,286
Social updates sent by users with Buffer
57,041,848
Users starting Buffer for Business trials
17,157  (–12.4% change from last quarter)
Users starting Buffer for Business trials
17,157  (–12.4% change from last quarter)
Converted Buffer for Business trials
1,109  (18.4% change from last quarter)
Reply Q3 MRR
$21,611  (+35% change from last quarter)
You may notice a difference on our weekly active users numbers. This is because we've rejiggered our definition of what makes an active user to make sure it's what we want to calculate.
Our product team is home to many exciting parts of Buffer at the moment. Here are updates from each section:
Analyze
The Analyze team has solidified what we'll be building for our minimum lovable product, and beyond that, have made significant engineering progress on both our data backend infrastructure (greatly improving what we built for "original Buffer"), and constructing our brand-spankin'-new frontend.
Publish
This quarter our focus has been starting the build of Buffer Publish. This will be a new version of Buffer designed to be a more consistent and reliable experience with a simpler layout.
We also worked on the final touches for Tailored Posts Dashboard and will begin rolling that out in early Q4! We're hoping to bring the same flexibility and customization we've brought to the extension right into the main Buffer app.
Reply
We improved Facebook integration to allow customers to manage and reply to Facebook Reviews their product, service or page receives, directly from Reply. Complete with star ratings and comments! Other improvements include Facebook comment moderation (hide and/or delete) from Reply as well as support for gifs in Facebook Comments:
Our Twitter integration rolled out support for Quoted Tweets and unfurled status links.
Mobile
For iOS the major accomplishment has been releasing our new v7.0 of the App which added full support for iOS 11 and new things like Drag'n'Drop and restyling of some iOS UI Components.
For Android we've been working on making our app really solid and fixing a lot of outstanding small issues to make it perform really well.
Account Management
This quarter, we began our efforts towards the new multi-product vision by preparing the foundation of the Account Management structure. This is where customers will be able to manage their social accounts, team members, and billing for all of our products.
Marketing: More Ownership of Landing Pages, Paid Workshops, and Taking on More Marketing
Buffer signups
393,932  (374,346 last quarter)
Buffer for Business trials
10,542 (12,776 last quarter)
Social blog sessions
4,008,126  (–9% change from last quarter)
Open blog sessions
296,902  (–7% change from last quarter)
NPS
55  (–1 from last quarter)
Q3 tends to be a more laid back quarter on the Buffer calendar with summer in the Northern Hemisphere. July and August are typically a bit slower, and then things pick up again in September.
The majority of stats reflect that, though the total new signups were quite an increase over Q2. For trials in particular, we've seen a September uptick: business trials jumped to over 800 per week after sitting near 700/week for most of summer. This is partly due to one of our most significant projects of the past few months; we now have full control over the code and design of landing pages, so we can tweak and experiment to our heart's content.
Other big milestones in Q3 include a sold-out series of paid workshops, podcast downloads of over 11k per week, press mentions on CNNMoney and BBC, our first live TV appearance on SkyNews, blog content matching our multi-product platform strategy, and taking on Reply marketing.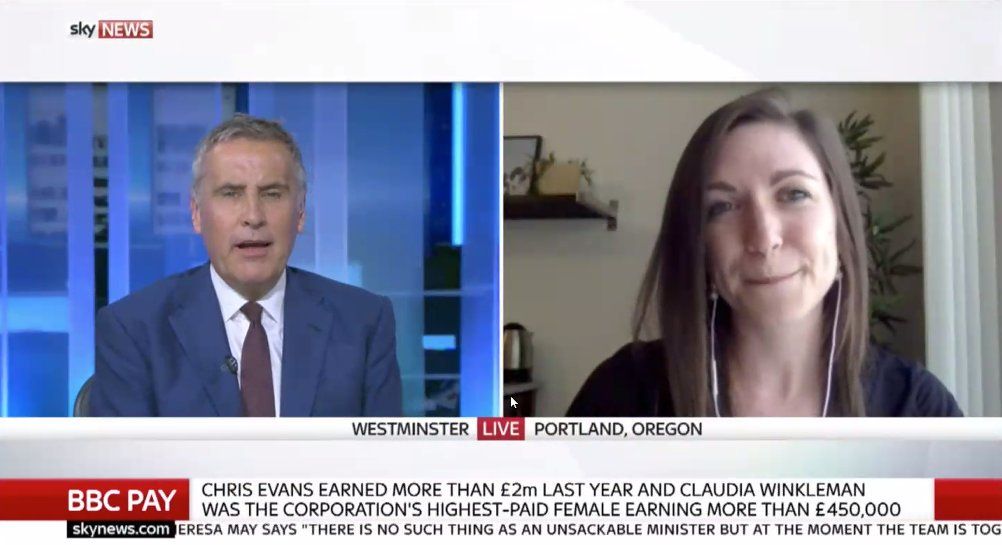 People: Retiring Bootcamp and a New Code of Conduct For The Team
Team members
71
NPS score (August)
72
The People team stayed busy in Q3 in some diverse ways! Our People Engagement Manager, Nicole, was the most productive of all – she had a beautiful baby boy in late June and rejoined us in Q3.
The rest of the People team were excited to grow the team in a different way. Buffer opened up hiring for the first time in 2017 as we looked for an Engineering Manager and an Android Developer! Our People Success Manager, Deb, took the occasion to give our Buffer Hiring page a makeover – it now features 100% more cute pets and personality.
We're close to adding those new teammates, and will share more about them soon! They will enter Buffer in a new era – we also retired the Buffer bootcamp concept this quarter in favor of what we hope will feel like a more supportive on-boarding period.
Inside Buffer, we continued our quest for an authentic, inclusive team. This quarter we adopted a team-wide Code of Conduct and Anti-Harassment Policy and also introduced training on sexual harassment and discrimination/workplace sensitivity.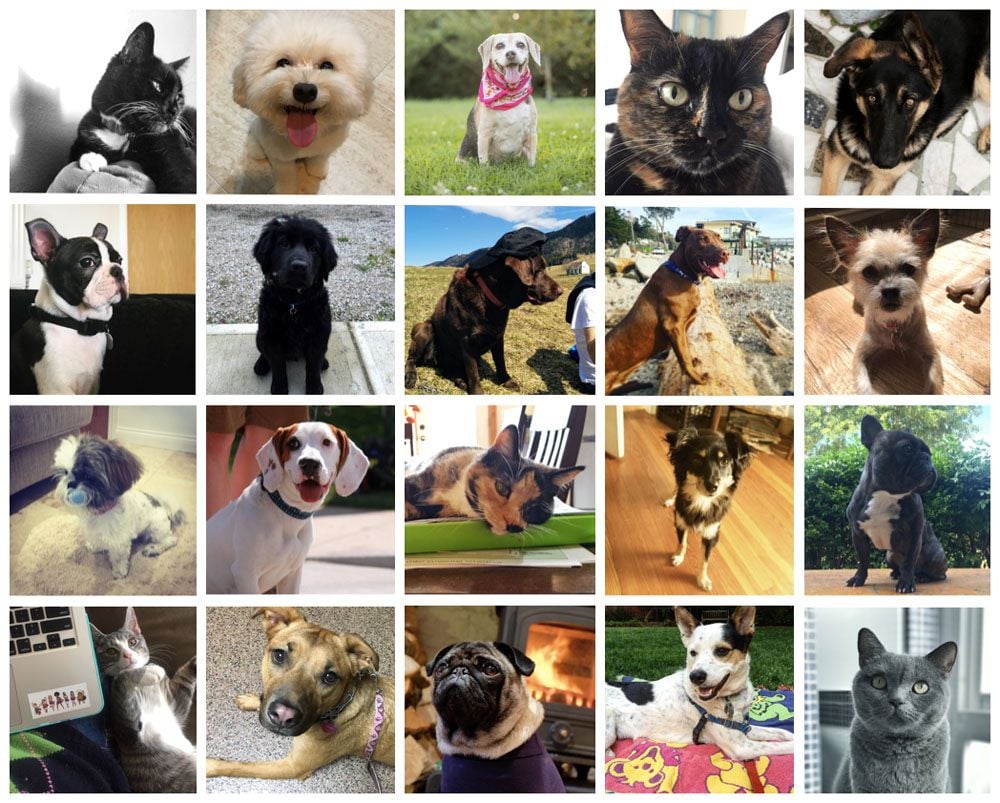 —
Thank you so much for your support as we continue on the journey of building Buffer. I'd love to hear any thoughts, questions, or ideas that any of this might spark in the comments.