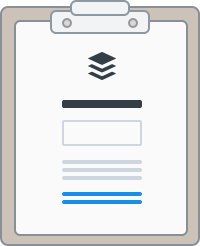 Buffer People Report
November 2016
Applicants
360 -24%
Open blog posts published
15 -4
Open blog visitors
129,472 -.6%
60%
Welcoming friends and family!
As we build the future of work, there's a special group that we'd love to bring closer to Buffer: Our families, partners and significant others!
The significant others of Buffer started their own Slack community about a year ago, and it's been incredible to witness the friendships and connections that have been made so far.
We wanted to support these connections and grow our collective bond even more. So we started a new Slack community this month for Bufferoos, family, and friends, where we can all hang out together.
This is a voluntary community where we hope to get to know each other better, share Buffer news and info more widely and get more feedback and insights from these very important folks.
We kicked it off with our first team, friends and family group hangout!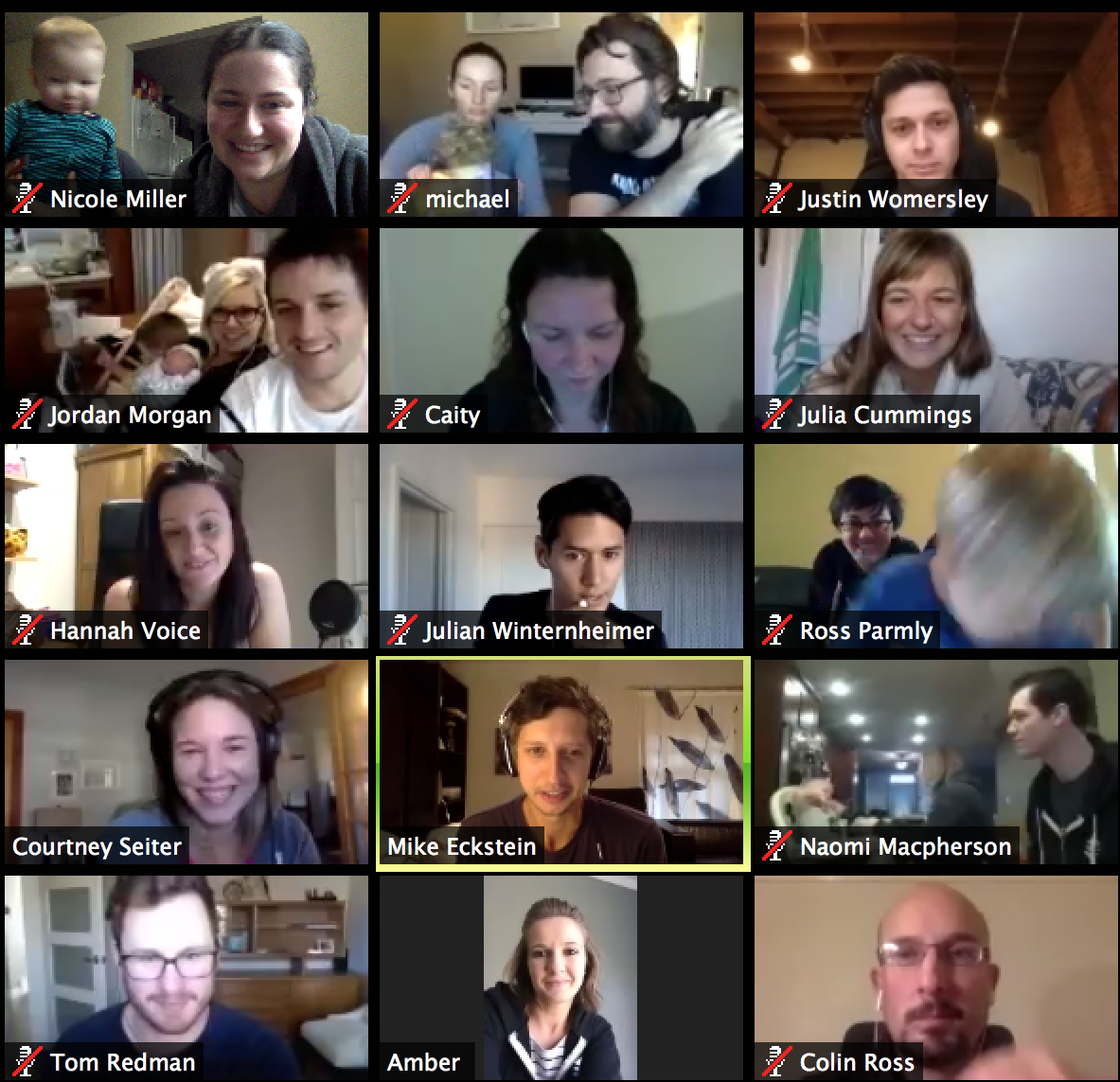 It's been so much fun to get to know partners, siblings, cousins, moms and dads and so many more Bufferoo VIPs.
See that baby in the second row? That's Remy, the new son of our awesome iOS developer Jordan. He was literally a day old and already on Zoom!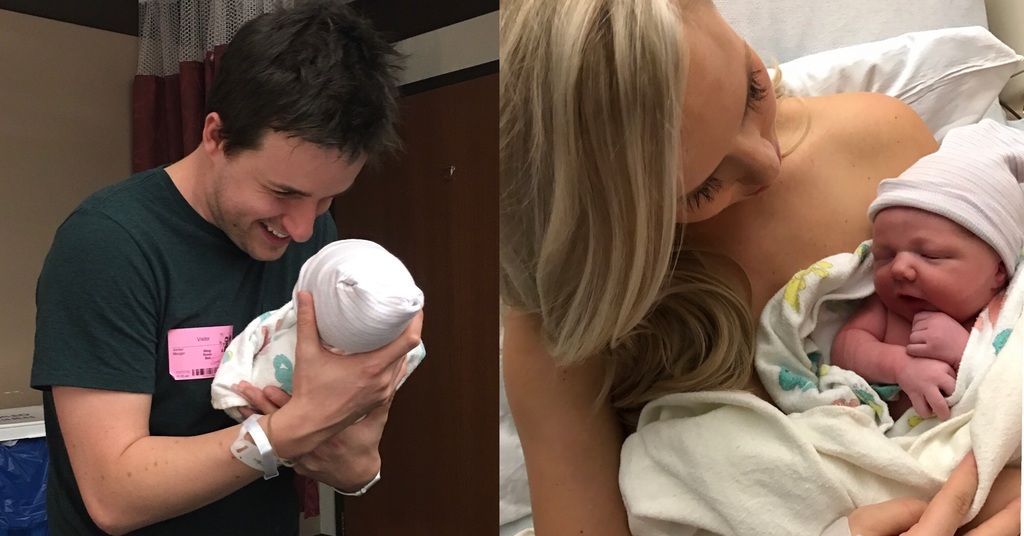 Remy is one of two brand-new Buffer babies this month. We also welcomed Ivy, the new daughter of our design lead, Dave.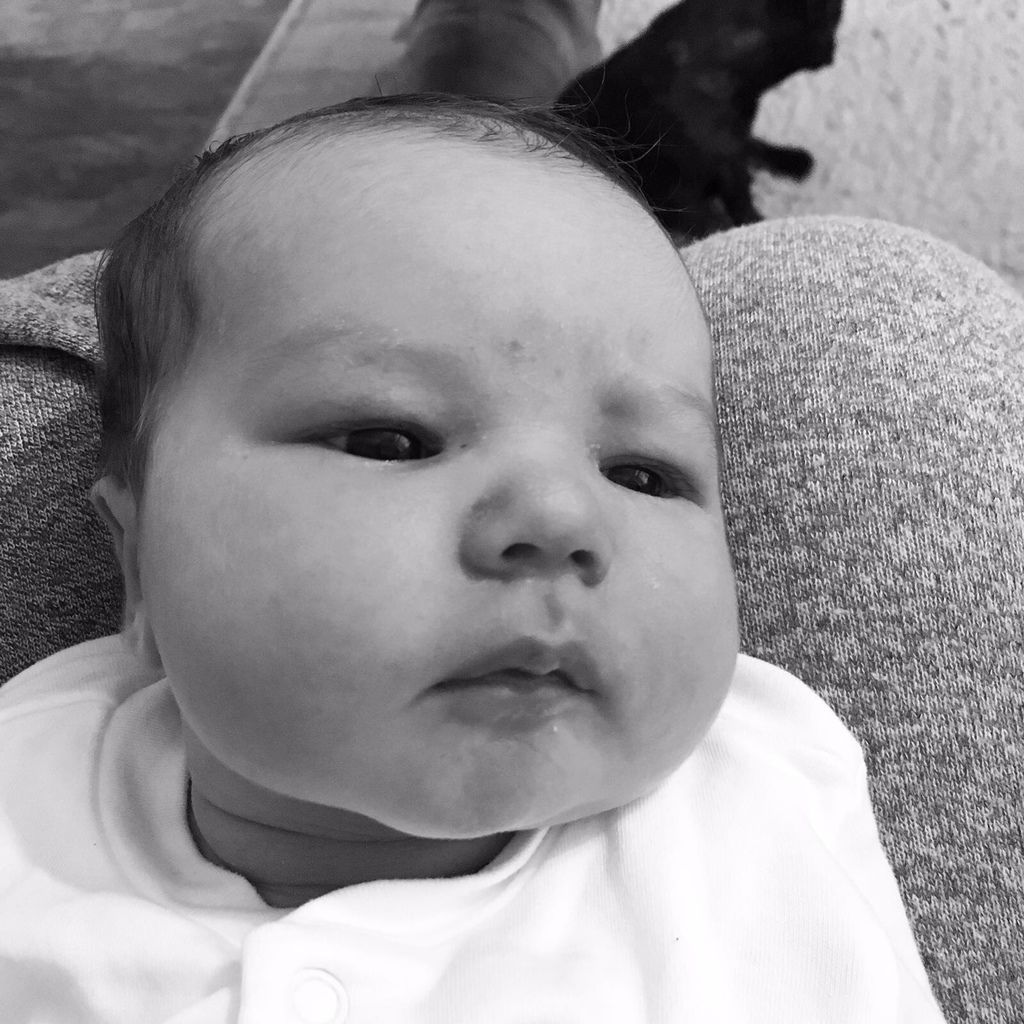 Both Bufferoos are off on their parental leaves now and we're wishing them lots of snuggles and happiness.
NPS holding steady at 60
On a bi-monthly basis, we send around our team-wide survey that's intended to gauge how everyone is feeling and help the People team create a more fulfilling work environment.
The key metric for us is our Net Promoter Score, which asks a simple question, measured from a scale of 1–10: How likely you are to recommend Buffer as a place to work?
55 of 79 Bufferoos answered our most recent survey, covering the months of September and October (20 had been at Buffer less than a year, 35 more than a year.)
Our score was 60% – the same score as our last survey for July-August. (For further reference, this time last year our score was 95%, albeit with a slightly smaller team and sample.)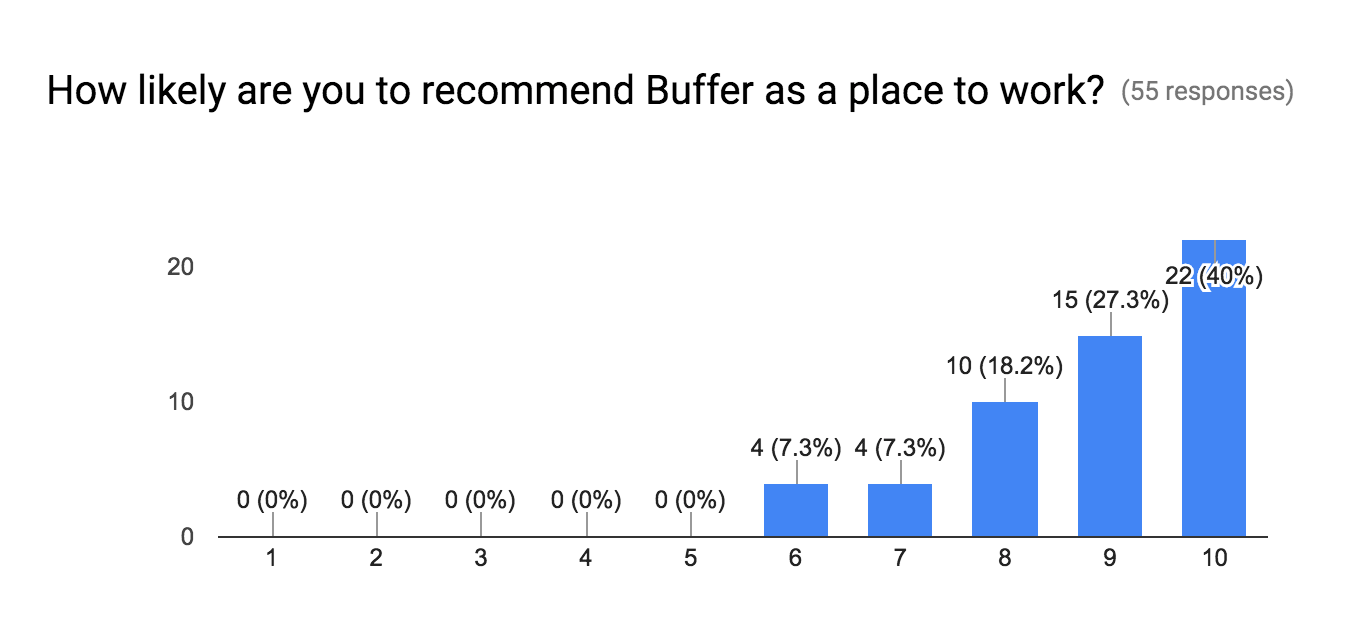 What was on teammates' minds that we can improve?
Overall, we're seeing a pattern of folks wanting clarity around career development and opportunities for growth.
Some teammates also want to know more about Buffer's vision and future.
Internally, we're working on a new iteration of our salary formula, and a few teammates would like more information and transparency around those efforts.
Overall communication between teams and teammates also got a few mentions.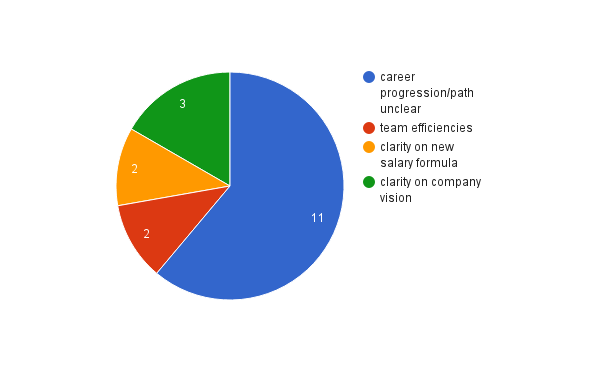 One-on-ones survey
We also used this survey to dig in on the topic of one-on-ones, our primary mentorship and coaching element at Buffer.
Happily, most folks are meeting regularly for one-on-ones, the majority syncing up every week or every other week: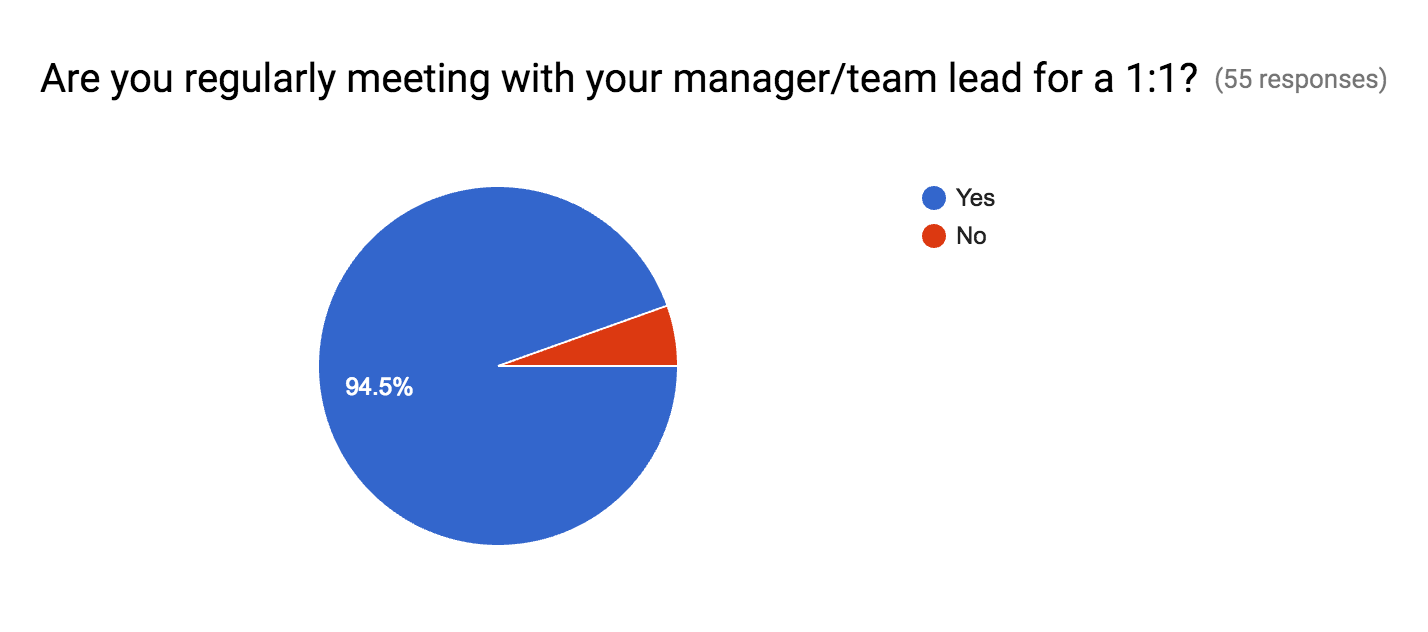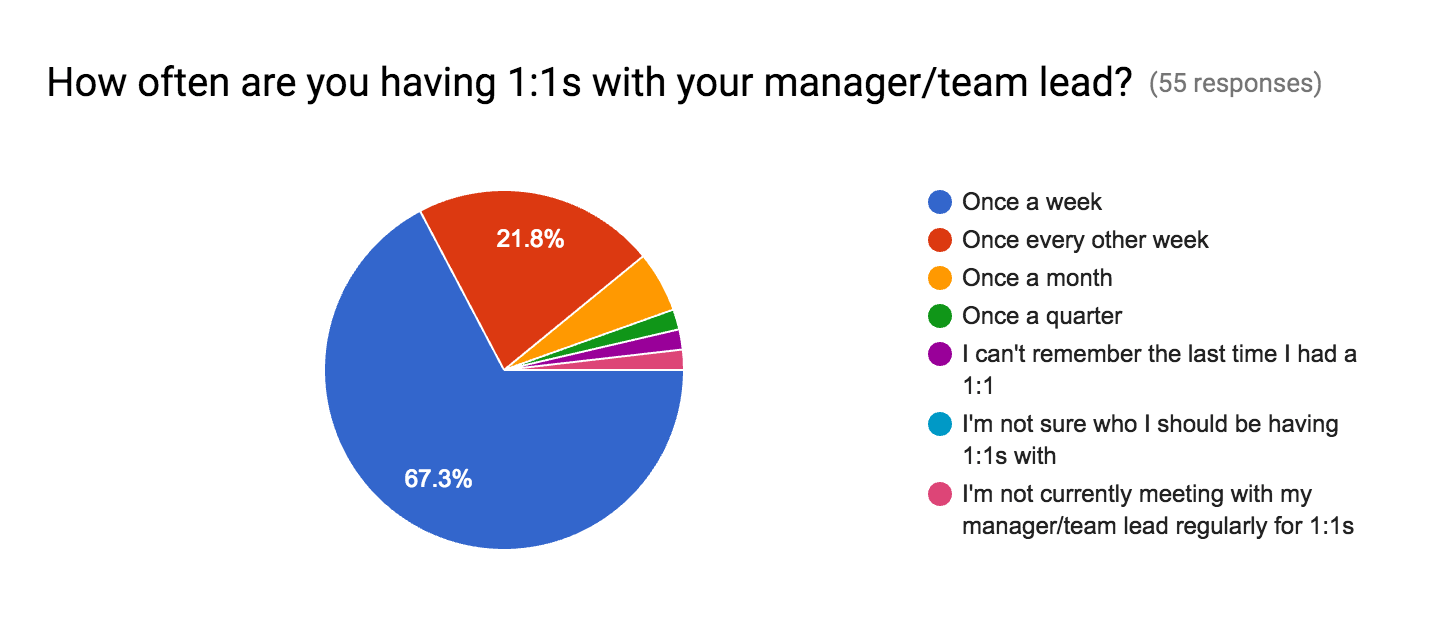 Finally, we asked "How useful do you feel like your one-on-ones are for coaching/career development and understanding and how to be successful?"
The general consensus here was that one-on-ones are a helpful and supportive space for teammates but could go deeper, moving from the day-to-day challenges into higher-level conversations, deeper mentorship and career development.
These are all such great, useful signals that we're working to address in a few different ways:
Creating explicit experience level grids that detail how to grow one's career at Buffer, starting with our engineering and happiness areas.
Speeding up progress on our new salary formula and recommitting to our "bias toward action" values to share early in the process and avoid a big reveal.
Providing team leads with more guidance and resources on holding great one-on-ones and having career conversations with their teams. Additionally, we'll be launching a survey next month to help team leads get feedback that can help them learn and grow.
We are immeasurably grateful to our team for sharing these thoughts so openly and honestly. Hearing from them always helps us improve.
Election Day and our first team-wide holidays
Celebrating holidays has always been a unique challenge at our international company.
With many different cultures and customs, no one holiday will likely apply to everyone on the team.
But this month, we made a few decisions to prioritize time off. We made the decision to invite everyone at Buffer to take their local election day as a holiday, even if it isn't specifically designated as one, so many of us took the day on Nov. 8 for Election Day in the U.S.
And we also announced an experiment with our first team-wide holidays! Buffer will be fully closed on both Dec. 26 and Jan. 2; we're asking teammates to take those days off to do whatever brings them joy.
Over to you!
Any suggestions for us as we tackle growing pains, team engagement and fulfillment? We'd love to hear them all!
Check out more reports from November 2016: