Author and speaker Jeff Goins recently joined #bufferchat to share some awesome expert tips on building your online tribe.
Read on for the highlights, or catch the full Storify recap here!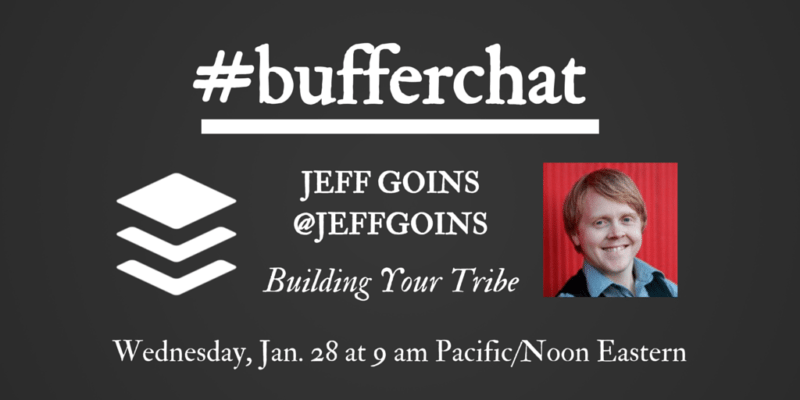 What does it mean to build a tribe online?
From Jeff:
Building an online tribe means finding your true fans, the people who will help your work spread.
Something I've learned about building a tribe is that it's not who you know, it's who you help.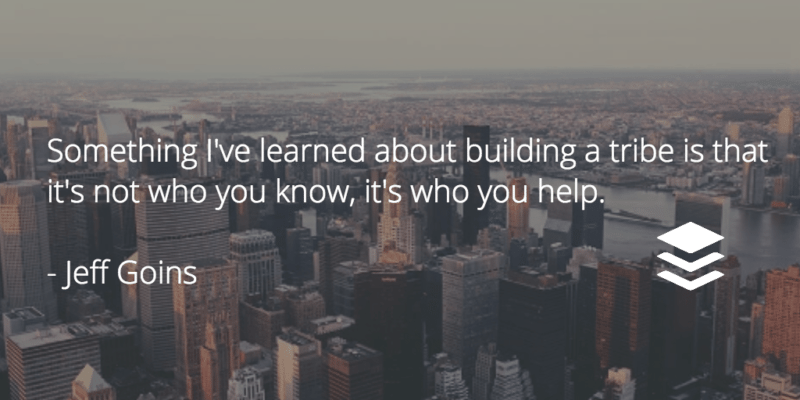 More great advice:
"Finding people with whom you share common interests, but also who you can share with and learn from." @martinlieberman
"Building a tribe means building a group of like-minded individuals who support each other (community)." @YouTooCanBeGuru
"Create a community that supports each other and you. " @kimreynolds
What tools do you include in your workflow to stay connected to your tribe?
From Jeff:
More great tools:
What is most effective to authentically connect with your audience?
From Jeff:
Share a struggle, some pain point you've having. Be vulnerable in an uncomfortable way. People connect with humanity.
More great advice:
What do you strive for: more community members or more engagement?
From Jeff:
Can I say both? ? More engagement. Doesn't matter if you get more eyeballs if they're not looking at you.
More great advice:
What do you know now that you wish you knew at the start of building your tribe?
From Jeff:
I wish I would've been prepared for the fact that people wouldn't like my work & there's nothing I can do about that.
More great advice:
Best books on building your tribe:
Thank you so much for everyone who joined in on this great chat! Catch #bufferchat each Wednesday at 9 am Pacific/noon Eastern and join our Google+ community for the latest news.
Do you have any comments or answers to these questions? Leave your thoughts in the comments! We'd love to hear from you!