Ask Buffer: How Do I Create a Social Media Series for TikTok and Instagram?
Creating a social media series is a great way to generate more content. We'll go over how to create one for your Instagram and TikTok accounts as well as provide examples from other content creators.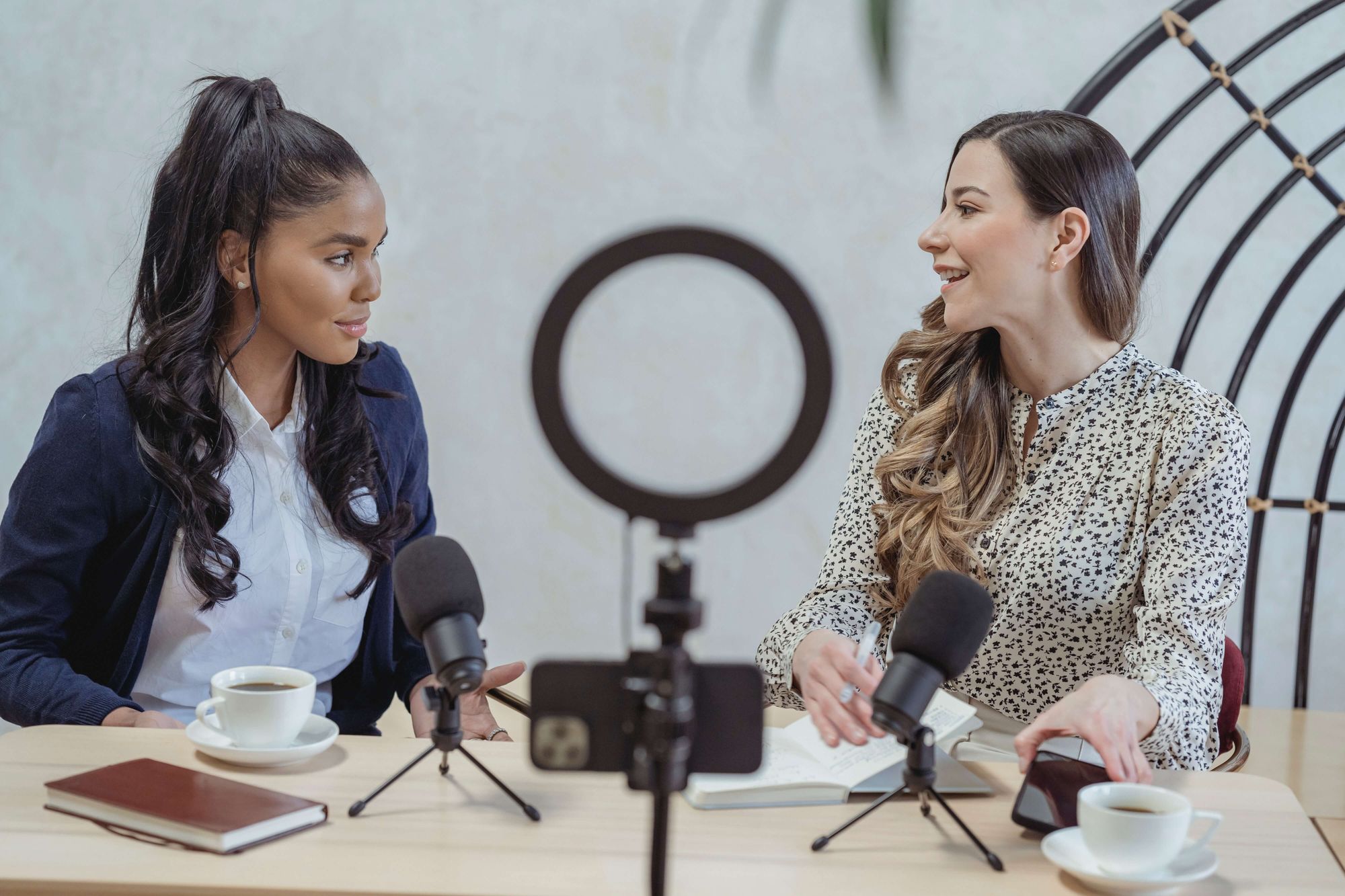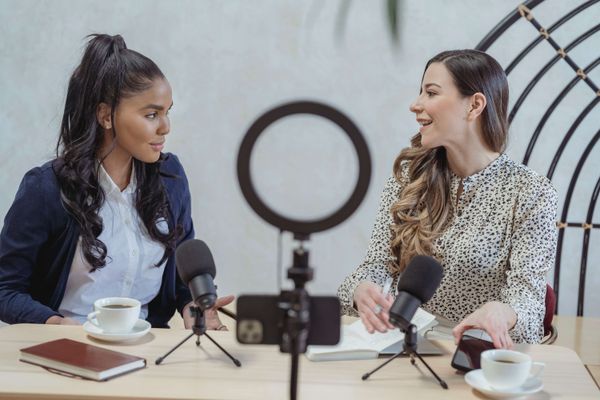 Photo by George Milton on Pexels
Question: I've been noticing that many of the TikToks and Reels I watch are part of an ongoing social media series. How can I start one myself?
Whether you have a specific niche as a content creator or not, you probably post about a handful of similar topics on your Instagram and TikTok that your followers want to hear about. An easy way to generate more content revolving around these very ideas is by creating a social media series. A series allows you to put a twist on the content you normally share.
TikTok has even recently introduced its Series feature which allows creators to share collections of posts behind a paywall.
We'll go over some examples of successful series from other content creators and provide some tips for starting your own.
What exactly is a social media series?
A social media series is essentially a new take on the primary content you're already creating for your TikTok and Instagram. With a series, the point is to create multiple videos revolving around one specific topic. The subtopic should still be similar enough to your usual content – to ensure it still resonates with your followers – but also provide new information.
Ambitious Kitchen, a food blog run by cookbook author Monique Volz and her team, primarily shares recipes from their website in the form of videos on Instagram and TikTok. But they've recently introduced two new series on their Instagram to diversify their content.
The first is their Trader Joe's series where Monique takes a few items from the beloved grocery store and makes a quick and easy meal with them like this naan pizza.
The next is their Leftovers Series, which is all about food waste. Ambitious Kitchen's social media manager Rebecca provides useful tips and recipes to help followers use up all of their groceries instead of throwing them out.
As you can see, these qualify as series because the Ambitious Kitchen team can generate tons of content for both ideas, making them more than just standalone posts. They're also topics that revolve around their main niche – food – but allow them to branch out from simply posting blog recipes again and again. A fan even applauded the team for their leftover series in the comments and said, "Really love that y'all promote food waste reduction in addition to your amazing recipes! 🙌👏"
Why should you start your own social media series?
A social media series is not only a convenient way to generate new content for your Instagram and TikTok accounts, but it can also help you attract new followers by diversifying your posts.
Here are the benefits of adding a series to your social media posts.
Create more content
The biggest benefit to starting a social media series is that it allows you to generate a ton of new content. In order for something to be a series, you'll need to plan out several Reels and TikToks that will help you fill out your social media calendar. This should hopefully mean you'll have a ton of content and ideas ready to share.
Spur more creativity
You might be wanting to branch out or share something different from your usual posts, and a series forces you to come up with creative ways to make your content.
Influencer Radhi Devlukia posts cooking reels along with her other health and wellness content but decided to try something different and shared a recipe that did not turn out well. She told her followers that she'd be making a new series all about recipes people shouldn't try. This is a fun way twist on the popular cooking content that is all over Instagram and TikTok and helps Radhi's series stand out.
The more creative you get with your content, the more likely you are to attract new followers and grow your social media community.
Organize your posts
Another plus to a series is that it can allow you to organize your content more effectively. If a follower of yours is interested in one particular aspect of your work, you can easily direct them to a specific series of yours. You can also categorize each series with hashtags making it easier to appear in searches.
How to create your own social media series
If you're unsure how to go about creating your own social media series, here are some steps to help you get started.
Brainstorm
Brainstorming ideas may seem daunting, but the good news is a series can essentially be built off of your existing content. Look at what you're already posting, and see how you can do something new with it.
Here are some ideas for potential series you can create with examples.
Advice/How To series
CaliFullerfit posts content all about exercise, mainly in the form of workout reels and gym clothing hauls. But she's recently changed things up with a new series discussing gym anxiety.
In the first episode of the series, she walks followers through a detailed plan for what they should do when they enter a gym and feel anxious.
She's also asked her followers for their input on Instagram Stories, which is a great way to brainstorm potential ideas for your series.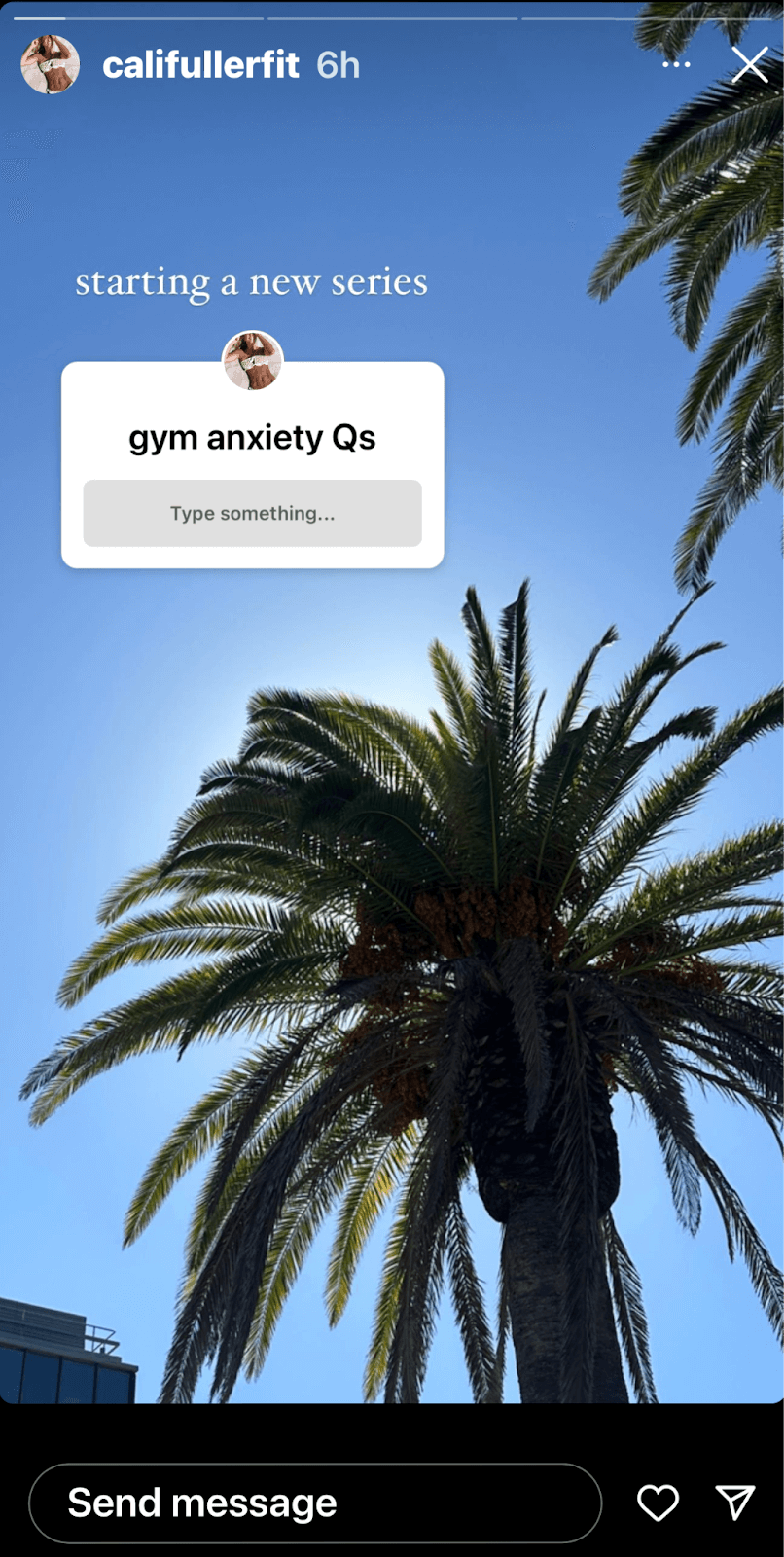 Consider creating a series that provides advice and tips to showcase your expertise.
A "3 things to try" series
Makeup artist Katie Jane Hughes posts mostly makeup looks and tutorials on her Instagram account. Recently, however, she's tried out a new series called "three things to try," where she highlights three makeup items from a brand and explains why she loves them.
Similarly, you could create a series highlighting and reviewing products. These can be products that you're already using in your daily life, products you've created, or products that are similar to yours.
Vlog series
Content creator Nabela Noor went viral in 2020 when she started her pockets of peace series on TikTok where she films an aesthetically pleasing glimpse into her happiest moments.
This year, she decided to create a new vlog series where she could connect more with her audience after receiving feedback from her followers that her pockets of peace series felt a bit too produced.  
In this new series titled #PopVlogs aka pockets of peace vlogs, Nabela does a mini vlog where she talks directly to her followers and walks them through her day.
A vlog series is a great way for you to have a direct dialogue with your community and show them a glimpse into your life.
Other ideas for a social media series
The good news is a series can really be about anything! Here are a few other ideas to consider when launching a series.
A product development series – take viewers behind the scenes of your latest product or launch
A meet the team series – interview your team members and show a day in their life
An ASMR series –  create soothing and relaxing content ASMR style
A behind-the-scenes series – take viewers behind the scenes of your work or show them how exactly you create your content
Trying out a new restaurant/activities series – film your experience when trying out a new product or activity
If you're feeling like you need more help with brainstorming, we recommend using Artificial Intelligence (AI) to bounce ideas off of. Buffer's AI Assistant can be a great resource when you're having a creative block. I've even used AI writing tools to assist me with the ideation process for some of my blog posts.
Create
Now comes the time to plan out the content for your series. This is where you take everything from your brainstorming sessions and turn it into reality. Gather all of the equipment, items, and whatever else is necessary to make your videos.
When you're in this phase, we recommend batch-creating your content for your series to save time and film everything efficiently.
Organize
Here are a few things you can do to organize your series and make it stand out when people come to your Instagram and TikTok accounts.
Use the same cover photo – when posting videos in your series, we recommend creating a specific cover photo for all of the content so people can easily spot it on your Instagram and TikTok feed
Title the series  – each time you post a new Reel or TikTok in your series, use the same title and include ep. 1, ep.2, etc, to show the continuation and that the video is part of a larger series.
Include Hashtags – using specific hashtags for your series is an easy way to tag your posts and mark which ones are part of a series.
If you're posting TikToks, you can also take advantage of their playlist feature, where you can categorize your videos into various collections. Note, not everyone currently has access to this feature.
Here, content creator Sahar Ayar has various playlists including, reviews, brown girl must-haves, and makeup tutorials at the top of her TikTok profile.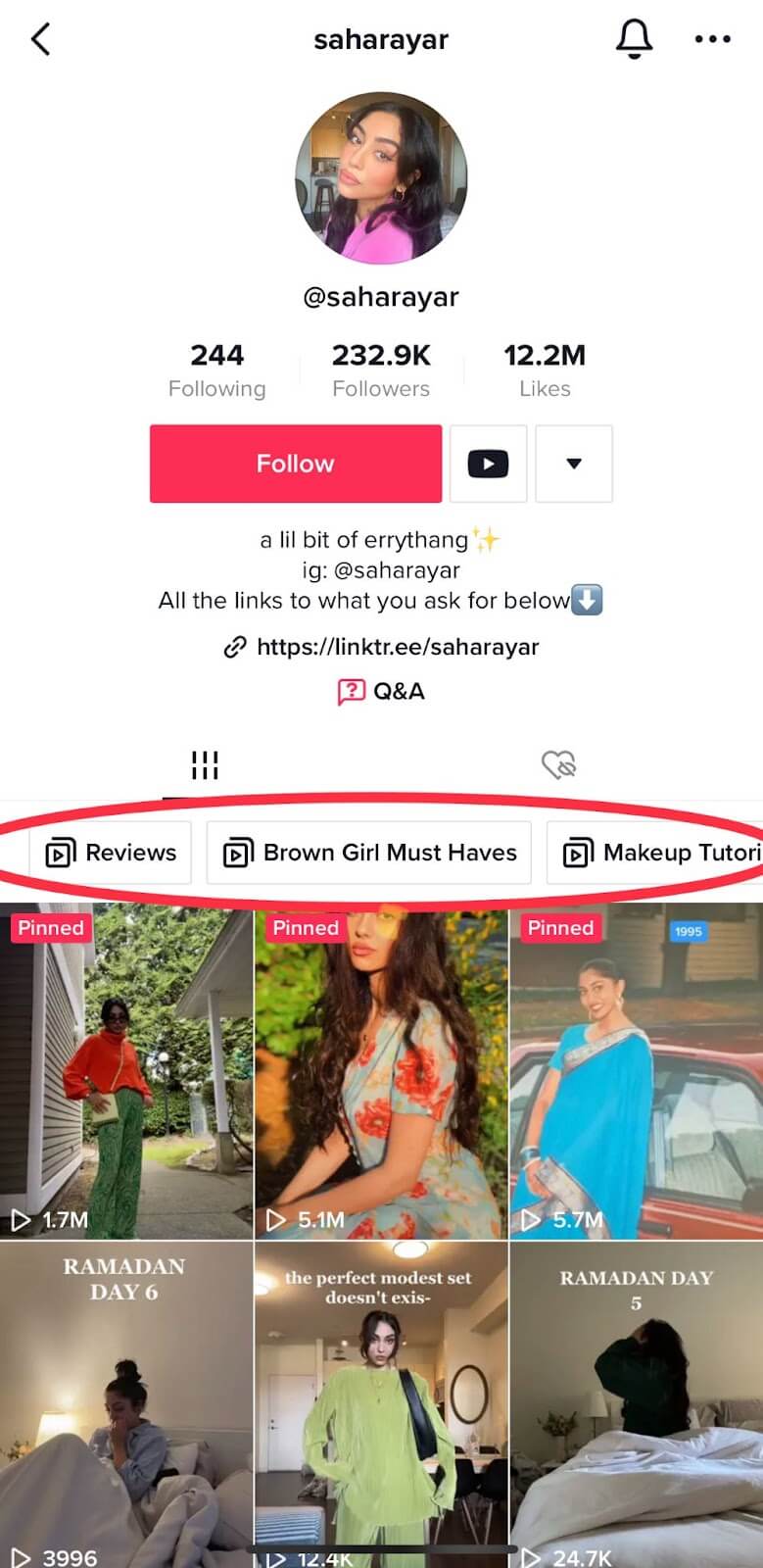 This makes it easier for your followers to find your various series.
Share
Once you have everything filmed and ready to go, it's time to share your series with the world! We recommend making an announcement and teasing your series in advance to get your followers excited about it.
Evaluate
After you've launched your series, it's best to examine the metrics and see if it's successful or not. In order to do so you should look at the engagement rate, likes, comments, and how often the video has been saved. Buffer's analytics feature is a great tool to gauge how well your content is performing.
Hopefully, your series will be a hit, but if not then it's best to take a step back and consider why.
It may be an issue of your followers needing to be made aware of the series, which means you may need to do a better job advertising and promoting it.
We recommend sticking it out and at least posting two to three videos for the series as it sometimes takes a few tries before you really get the hang of something. Asking your followers for their input on the series through Instagram Stories and other mediums is also a great way to get feedback from your community and make tweaks if needed.  
If you really feel like the series is missing the mark, then it's time to go back to the drawing board and brainstorm new ideas. Luckily, there are so many great social media series all over TikTok and Instagram that can hopefully inspire you to come up with a new idea.
Hopefully, this Ask Buffer has motivated you to start your own TikTok or Instagram series! If you have a social media question for us, use #AskBuffer and let us know on Twitter!