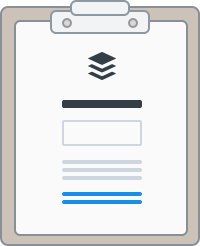 Buffer Investor Report
September 2016
Editor's Note: Every month we share an update with all of Buffer's investors. We also publish that note in full for our Buffer Open audience in keeping with our value of transparency.
September was a month of big achievements and deep focus. We launched a new effort aimed at improving Buffer's core, began planning our next team retreat, and launched a podcast! Read on for all the highlights:
Key stats in September
MRR
$989.5K
ARR
$11.9M
MoM
4.4% from August
Paying customers: 61,519 (+3.4%)
MAU: 268,815 (+1.7%)
WAU: 165,271 (+2.95%)
Cash in bank: $1.56m (+4.7%)
79 team members across the world
Buffer featured in the App Store!
This month we achieved one of Buffer's most longstanding goals: Apple featured us in the App Store Front Page!
With iOS 10 out, we pushed a new update of Buffer's iOS app, with updates like improved notifications using iOS 10's new richer notifications. When you receive a Instagram reminder, you'll now see the thumbnail of the photo or video you're about to share.
Using 3D touch on that notification will show you a preview of the whole Instagram post with a quick action to post.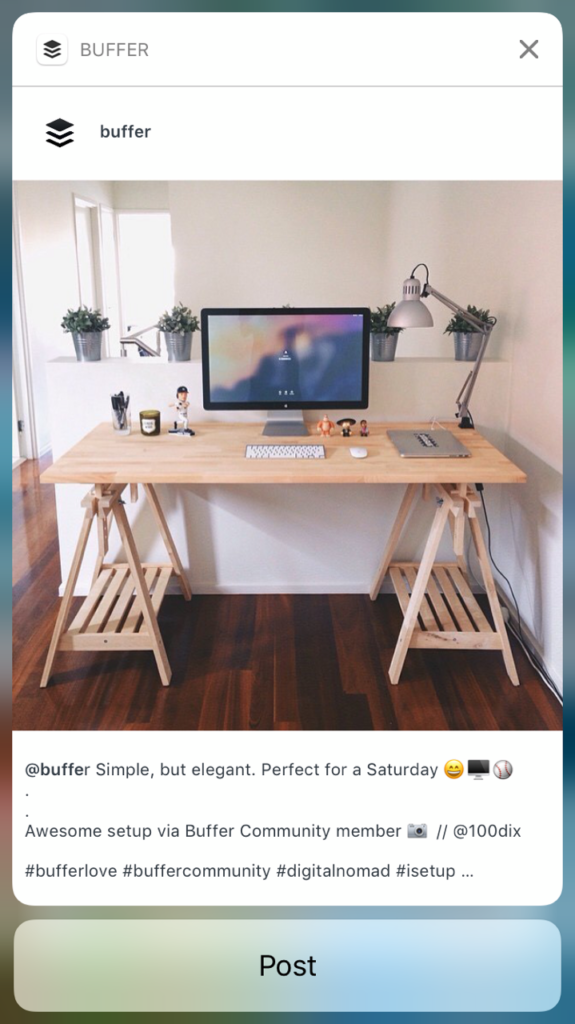 As a result, Apple took notice and Buffer was featured in a few categories including "Enhanced for 3D Touch" and "Turbo-Charged Notifications."
We're excited to add even more iOS 10 features soon!
Third cashflow positive month; planning our next retreat
September is our third cashflow positive month, and we plan to stay diligent about keeping on top of our finances.
Our ultimate goal is to have 3.5 months of expenses on hand, and we're already more than 50% of the way there – well ahead of our end-of-the-year target.
Now that we're on better financial footing, it feels right to begin to plan for our next retreat. We've shared before how valuable our in-person retreats are for collaboration and building deeper relationships, and we're keen to continue connecting as a team while being mindful of our spending.
Our last meetup in Hawaii cost around $420k. We decided to cancel a retreat planned for Berlin, Germany in July; in the wake of the cashflow crisis. That change helped us save a needed $400k.
We're planning to spend a bit less on our upcoming retreat, which will take place in late February/early March 2017. More coming soon as the plans take shape.
Strengthening the core of Buffer
Over the past month, I've been acting in a Chief Product Officer/VP of Product role to try and think holistically across engineering, product, design/UX, market/innovation, happiness and finance.
I spoke to many different people and tried my best to gather information and context across all of Buffer.
With that process to inform my thoughts, I made the decision for us to embrace working on core quality both in terms of product/UX and technical debt.
We have a great list of product improvements around these core areas that we have started exploring, and I'm excited to begin to share the results of this core focus in the next few months.
I believe this foundational focus will set us up for more powerful innovation in 2017.
Introducing The Science of Social Media, a new Buffer podcast!
I'm honored to share some great news from our marketing team: Buffer's brand-new podcast, The Science of Social Media, is on episode 10.
The podcast dives deep into social media strategy to help listeners become better social media marketers. New episodes go live every Monday, featuring fresh interviews with some of social media's best marketers.
The podcast has had more than 75,000 downloads so far! Congratulations to the team of Brian, Hailley, and Kevan, who interview guests, edit the audio, and create an amazing podcast experience.
New experiment: Minimum vacation recommendations
As Buffer has grown and evolved, we've gotten some great signals that our unlimited vacation policy might need a bit more structure.
So in September we began a new experiment with minimum vacation recommendations.
We encourage team members to take a minimum of 3 weeks (15 work days) of vacation time throughout the year, in addition to the holidays they choose to observe.
There is no maximum vacation recommendation, though there may be more and longer conversations for unique situations in which a teammate might want to take, say, 6–8 weeks off.
This time is separate from holidays teammates choose to celebrate, and outside of sick/personal days, bereavement/compassionate leave, and family leave.
We'll keep you updated as to whether this leads to more disconnected time for our teammates!
Supporting our customers via Facebook Messaging
This month our Happiness team began offering customer support through a new channel: Facebook Messenger (through our handy tool, Respond!).
So far, this is channel involves a relatively low number of conversations, but we're always excited to be able to respond to our customers where they are.
In September we had:
50 total message threads
40 support-related
10 non-support (swag, social media advice or spam)
9-hour average response time
Thanks so much for your support!
– Joel Gascoigne
Check out other reports from September: