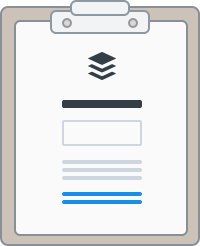 Buffer People Report
September 2016
Key Stats
Team members
79
Revenue in cash receipts
$996k +1.2%
MRR
$987k +4.6%
ARR
$11.8m +5.0%
Debits
$854.5k –6.1%
Profit
$122k –1.9%
We have $1.56m in the bank as of September 30, which is a good signal! We continue to be cashflow positive, and plan to remain as such.
In September, we've worked hard on a few topics, especially improving at forecasting our cash planning. Here is a bit more about it all:
Short-term cash planning: New focus on cash receipts
First, we have a new focus on "cash receipts" for a given month—or the record of payment for the sale of a Buffer subscription—to have higher degree of certainty on where revenue comes from.
The goal here is to know how much money hits the bank on a given month. It's an addition to several metrics we keep close track of (together with revenue, on accrual basis and MRR). These are the cash receipts for August and September:

With Stripe such an important part of our revenue, we took it a step further with this source. I went back to match all transfers from Stripe to a calendar day.
What we're looking for here is an accurate view of what happened over the last few month.
Exporting our Stripe data was very helpful here – we tracked down our daily transfers, including those that have a 1- to – business day delay, and we can also check which ones went through versus those that are pending.

As a result, we're managing to get more granular results for our forecast, and using more data points for forecasting revenue.
Long-term cash planning: Understanding unit economics
Buffer has been lucky to grow through content marketing, word of mouth and our freemium model over the last few years. We don't have a sales team, nor do we have a paid acquisition strategy.
As a consequence, we haven't had the most granular metrics in place in terms of Unit Economics—trying to account for every customer in every plan, and how those fluctuate over time. Startups often focus on this to answer questions such as:
"How many users churned from Buffer for Business v1 plan in August? Does it help forecast how many may churn in September?"
"What is the lifetime value of a Buffer Awesome yearly subscriber? How much can we pay in social media advertising to get more of them?"
"What is the seasonality of business, in terms of subscriptions? How can we hire and staff customer support accordingly?
With the assistance of the SurePath Capital team, we have started to pay more attention to Unit Economics. Accounting for our customers properly is one of the first steps to build a successful forecasting model.
We're now backfilling data on our largest six plans by volume in a model so that we can estimate fluctuations more accurately. This helps break the metric of MRR into to actionable insights.
Here are some definitions we've been using to be very explicit about what we are looking at, in terms of MRR:
This is an ongoing effort, and our friends over at Baremetrics have been kind enough to provide us with a lot of data and insights plugged in from Stripe, in addition to the data we get from Looker to perfect our understanding of MRR and all of its components.
We also hope to get into scenario planning, with best and worst case scenarios to help us plan for the future in either extreme.
Other items of the formula we'd like to explore include: past due subscription, refunds and cost of sales on a per plan basis. This feels like a great challenge to keep improving on.
The first steps of organizing our next retreat
Exciting news – we've started to plan for our next retreat! Last time we met, it was in February 2016 where the entire team headed down to Hawaii!
We've shared before how valuable our in-person retreats are for collaboration and building deeper relationships, and we've started thinking about how to continue connecting as a team, while being mindful of our spending.
Our last meetup in Hawaii cost around $420k. We decided to cancel our last retreat for financial reasons, but it was initially planned to happen in Berlin, Germany in August 2016 with a $400k budget.
Right now, we're planning to spend a bit less on our upcoming retreat, though planning is still in the early stages.
Our first order of business is to check on teammates' availability. Here's a look at the survey we shared this month: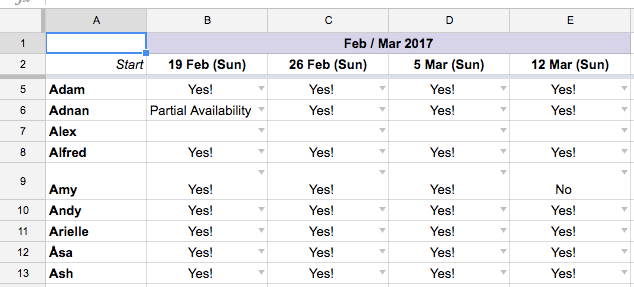 In early October, we will submit a set of 5 cities for all team members to vote on!
Over to you
Is there anything you'd love to learn more about? Anything we could share more of? We'd love to hear from you in the comments!
Check out other reports from September: