2019 is here and gone are the days where generating audience engagement on social media was primarily a passive process. The always-online audiences of today want to be involved, interact, and co-create.
The brands that are successful in delivering personalized experiences to their audiences are the brands that are likely to thrive with their social media strategies in the coming year.
But in order to be able to capitalize on this and everything else social media has to offer, you have to know what's coming!
Which is exactly why today we're covering 5 data-backed social media trends you need to know to make 2019 your best year yet with social media marketing.
Let's dive in!
5 data-backed social media trends you need to know for 2019
What follows is a lightly-edited transcript of the Buffer Podcast episode #127 for your reading pleasure.
Table of Contents
Kicking off our most popular show of the year: Social Media Trends 2019.

1. In-the-moment content will win out over highly-produced content
Brian: Our number 1 trend for 2019, and by the way these 5 trends are in no particular order because we feel that they are all hugely important, is that in-the-moment content will win out over highly-produced content.
Stories and rise of ephemeral content across social networks, which I'm sure we'll see a lot more of in 2019, is capturing the hearts and minds of audiences everywhere.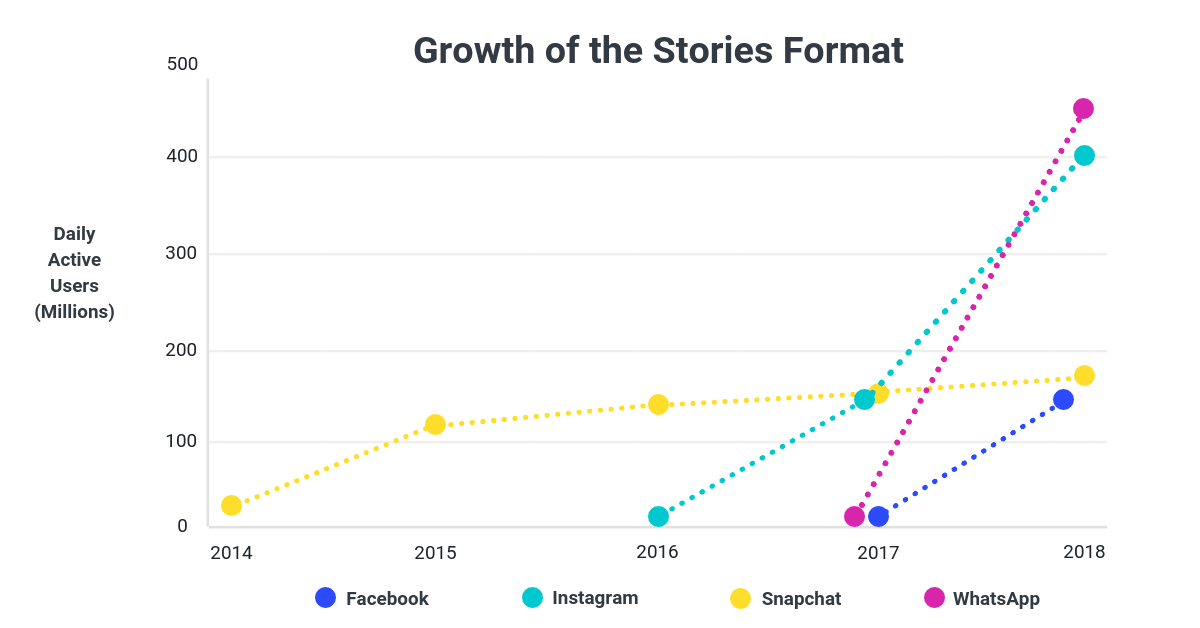 Hailley: One of the key parts of that trend is that we're predicting that stories will become the primary way to share content on social media, overtaking the News Feed. Only time will tell, but we'll count on you to let us know if that prediction was right or not next year!
But this is why social media marketers have to continue to pay close attention to the rise of Stories and how it impacts how people consume content. And it's why we talk about it so much here on the show. We're witnessing a fundamental shift in media.
Brian: Mobile usage and even shorter attention spans will continue to increase the popularity of short-lived content in 2019, especially with Millennials and Generation Z'ers, who thrive on their relationships with brands being authentic and meaningful.
Which is exactly why it's crucial that social media marketers establish a solid video strategy for ephemeral content.
More and more brands will embrace this personal, authentic and in-the-moment style content vs. overly produced, pre-packed content.
Hailley: What exactly does that mean for you?
Well, this means an increased focus on the people and personalities behind your brand. Think about how you can use video, Stories and images to connect your audience with the human – maybe even, dare I say, the vulnerable – side of your business.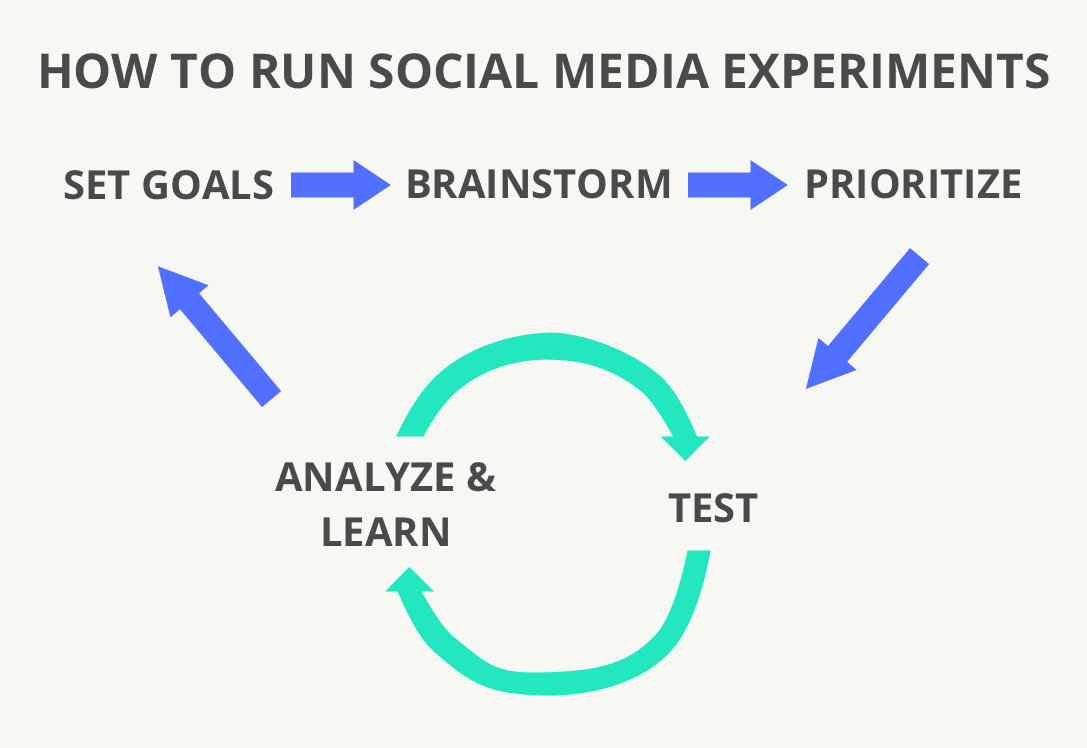 You can accomplish a lot of this by taking your audience behind the scenes and showing the work your business day-to-day.
If you're a coffee shop, create a story of how you brew the perfect cup.
If you're a service business, take your followers on a tour of your office or show your team working.
Brian: Overall, the key thing is to experiment.
Imagine at one end of the spectrum there's the old social media with pre-packaged, very produced content. At the other end you have in-the-moment, super raw content. For brands, there are millions of untapped miles of opportunity in the middle of those two ends to try new things.

2. AI-driven personalized customer experiences
Which, brings us to our next social media trends 2019 and that's that we'll start to see AI drive a personalized customer experiences across lots of different channels.
Hailley: From chatbots to ad optimization, platforms like Google and Facebook have been continuing to adopt artificial intelligence to enhance customer interaction.
But it remains a huge opportunity and is underutilized by many brands.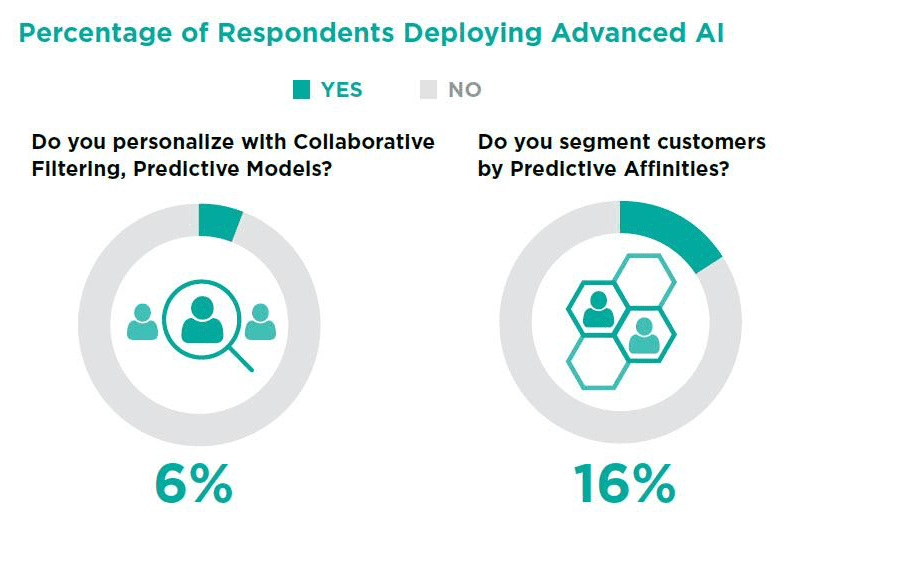 Where we're seeing this develop particularly fast is in the form of online customer service.
In 2018, the growth in AI-driven communication has been undeniable, with tools like Intercom and Drift starting to appear on websites everywhere.
Many experts predict that by 2020, more than 80% of all customer service interactions will be powered by AI bots.
Brian: Again, with the younger generations leading the charge.
Millennials are the quickest adaptors of chatbot-based customer experiences. According to Huffington Post, 60% of the millennial population already uses chatbots and 71% of Millennials have implied that they would like to try using one.
In 2019, more and more brands will strengthen their online customer service practices and even move to new platforms that may potentially offer more effective technology for customer service to thrive online, such as WhatsApp and Messenger.
Hailley: Let's talk about WhatsApp for a second because I think marketers forget that they have over a billion users.
In 2019, we should begin to see the rise of WhatsApp as a primary social customer service channel. The release of the WhatsApp business API in August 2018 will continue to be a total game-changer in the industry.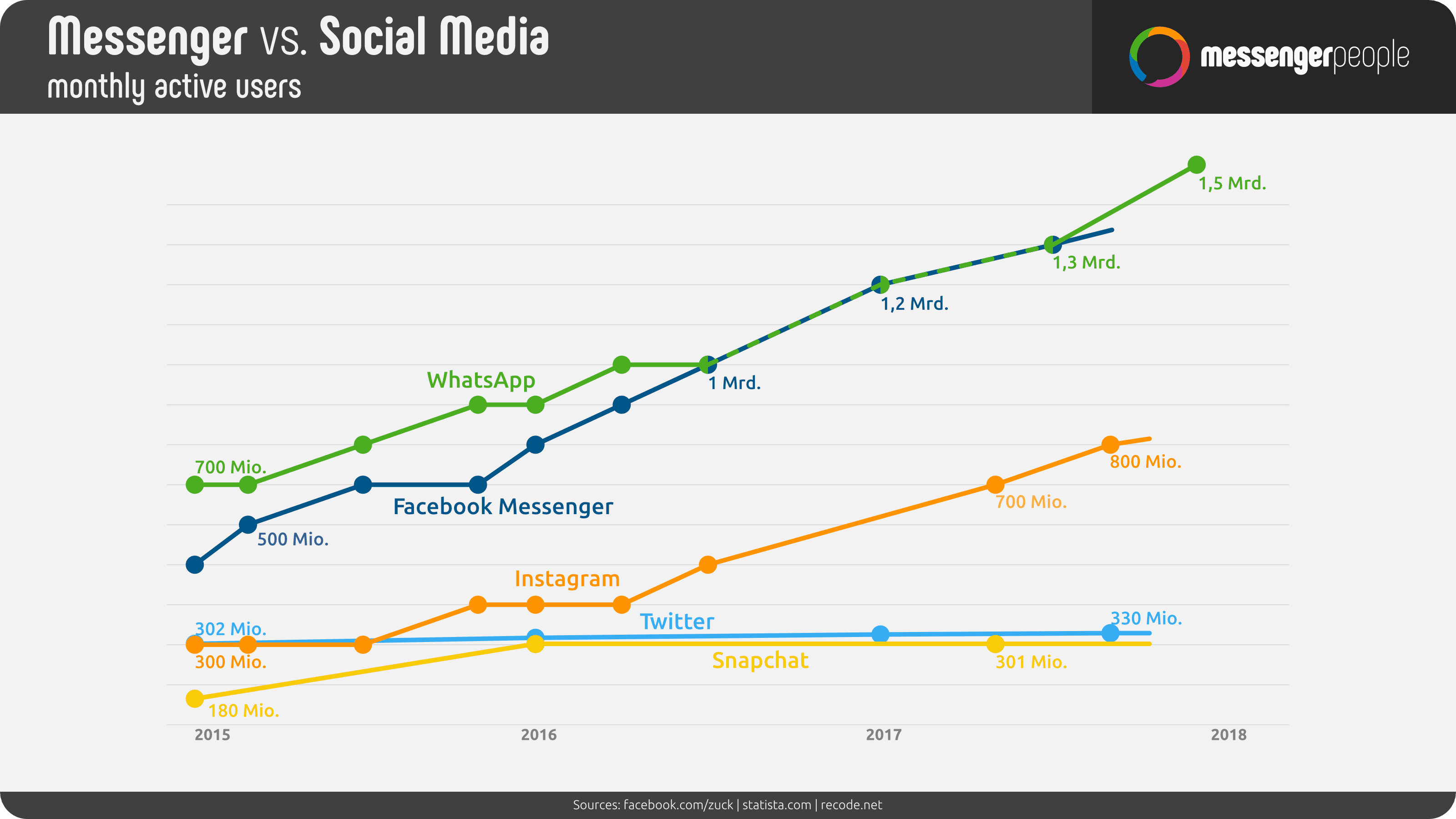 With this new API, WhatsApp allows businesses to respond to customers for free within 24 hours. This shift means businesses are now incentivized to reply to their customers faster. It puts the focus firmly on improving customer experience.
Brian: What I love about how WhatsApp is set up is that customers can talk to a business on a channel they are already using for communication (with friends and family) without being spammed with marketing messages. The power with WhatsApp really is in the consumers hands.
But in terms of personalization, given the vast amount of information being uploaded by people each day, it's become very easy to get insights into all kinds of information about your customers.
This has opened the door for enhanced personalization, and that has increased consumer expectation for the same. So in other words, consumers are coming to expect it.
Hailley: Content, products, emails, ads – all can now be based on the consumer's purchase history, clicked links, social media posts, and other behavior.
Like for example, Airbnb now sends personalized trip and activity ideas based on your upcoming trips. And Netflix offers shows to watch based on your taste. Amazon and eBay show products similar to the ones you've bought before. All of that is personalization.
Brian: It's on you as a business to figure out what personalization looks like for your company.
As long as you are respectful of personal privacy, personalization is a solid way to go for marketers to boost campaign performance in 2019.

3. Brands can no longer afford to ignore social media ads
We're already seeing a ton of businesses jump on board with social media ads. Marketers increased social ad budgets 32% in 2018 alone and produced more ads than ever before.
In fact, one of every four Facebook Pages now use paid advertising as part of their strategy. And Facebook accounts for 23% of total U.S. digital ad spending. All of those numbers are sure to increase in 2019.
Brian: What happens when we see this trend emerge is that it gets more competitive and more expensive to advertise.
To counter this, social teams should make sure they pair their ad money with equal time investment and creativity..
In other words, you won't be able to just create any old ad and have it work. You have to invest some time in creating great content. One of the easiest ways to do this is to just boost your top performing organic content.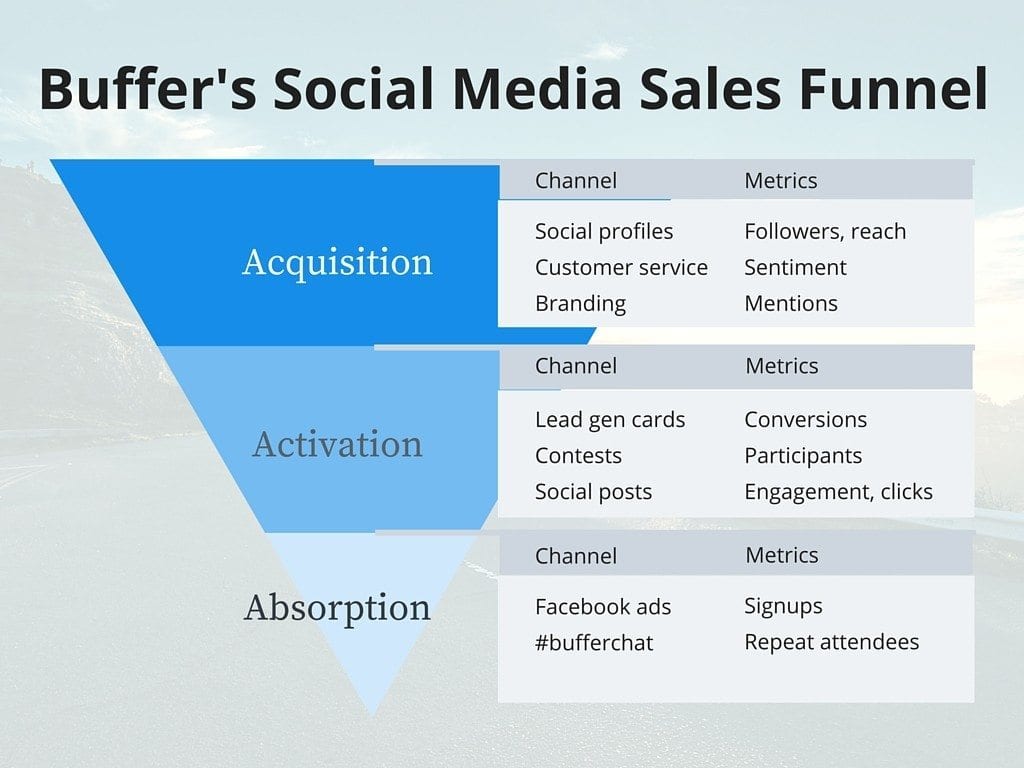 Hailley: If you've noticed, lots of brands like Spotify, Blenders Eyeware, and others are leading the way with creative social ads that are both personalized and entertaining, rather than just banner ads squeezed into a news feed.
It's the brand awareness type ads that are really thriving. Even if you're selling your product, you can do it in a way that doesn't feel intrusive to other types of authentic content in the news feed.
Brian: Content should feel like something coming from your friends.
We wanted to give you a few tips on creating better ads.
First, you must must must, understand your target audience.
Each ad campaign should target a focused group based on interests, jobs, relevant competitors, and previous interaction with your brand.
Hailley: Next, make sure to define your goals and metrics up front.
It's important to show that social media has a positive bottom-line impact on your business.
Awareness campaigns, for example, might focus on impressions, while conversion campaigns should put more value on click-throughs.
After goals, it's all about investing in high-quality content.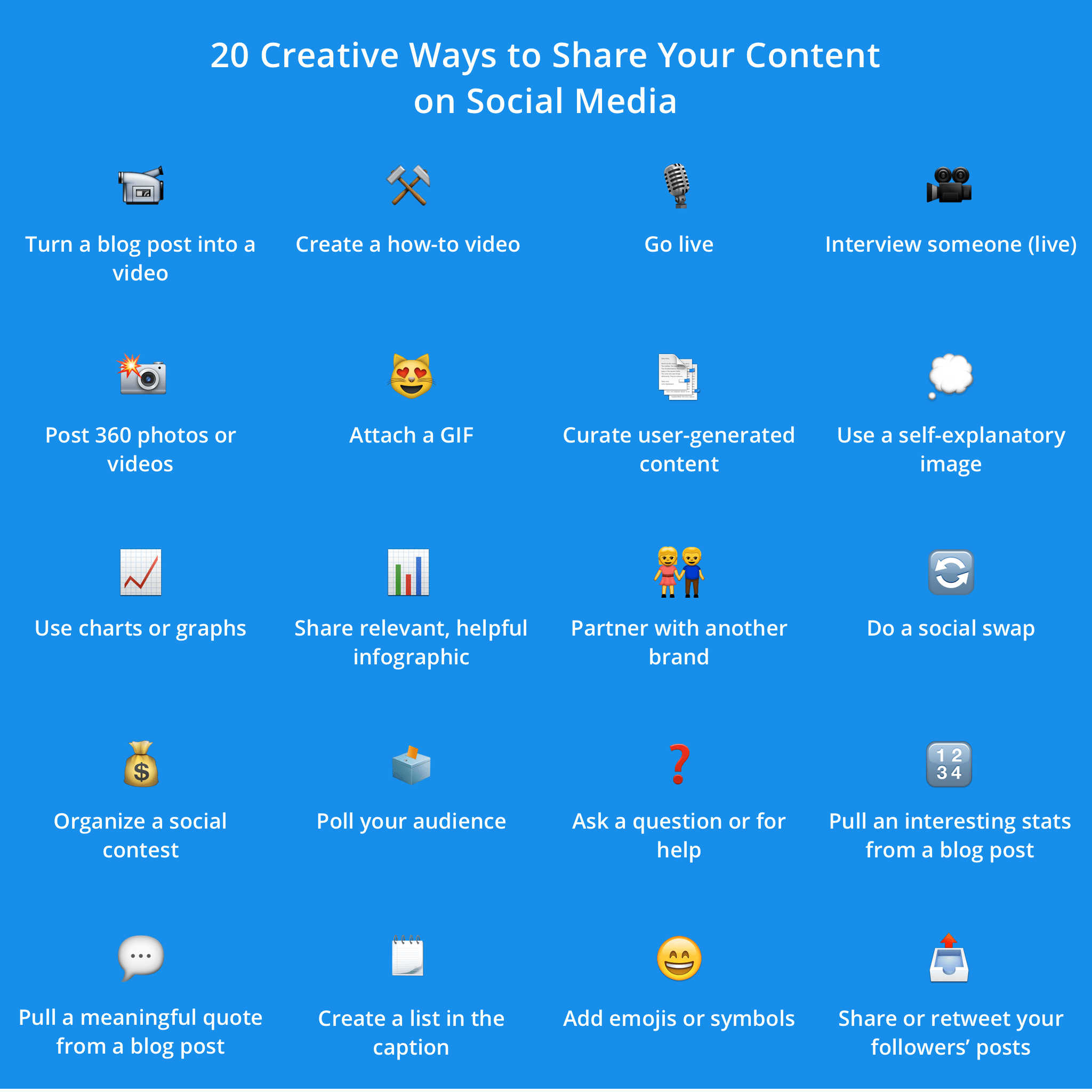 With more brands competing for people's attention on social media, ordinary posts just aren't going to cut it.
Brian: At the heart of great content are compelling visuals, which are essential for clicks and high conversion rates on social media. Not every brand will have the budget for expensive equipment or a professional team, but even just learning some video basics or even hiring a freelancer can make a difference.
But one thing every brand and marketer can and should be doing is repurposing ideas from top-performing organic content.
Creating high quality social ads takes time and money. Test your ad concepts as organic posts first to see how they perform. Once you see what's working, you can adapt and repurpose your top performing organic content for ads.
Hailley: Doing that will help increase ROI of your ads right from the beginning.
And one more thing on that topic is to embrace new ad formats
Instagram Stories ads, for example, have been around since 2017. But this year Instagram gave brands the ability to use three consecutive photos or videos.
Pinterest, on the other hand, recently rolled out wide-format promoted videos.
And Facebook Messenger ads now allow brands to connect with customers directly via instant messaging.

4. Rise of social media TV and vertical videos
One of the biggest social media trends since 2018 has been the launch of IGTV by Instagram.
This along with other developments from social networks points to the rise of what we're calling "social television" lead by the vertical video format.
Hailley: I think that this fourth trend is one of the most exciting social media trends 2019 and is going to fundamentally shift the way that brands and marketers create content.
Plus, Instagram is just going to continue to grow exponentially. Other platforms will probably follow suit with their own version of vertical video and Stories.
According to data collected by Statista, more than 50% of digital videos are now viewed on mobile in vertical format. And it has been showing a general upward trend since 2013.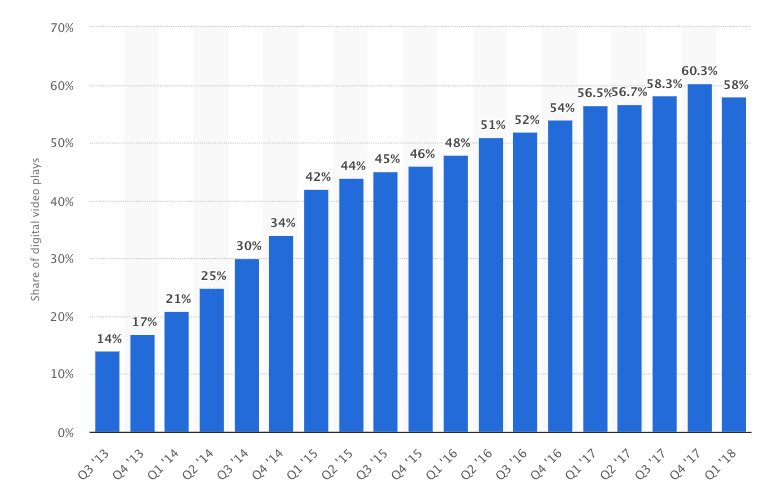 Brian: I hope at this point everyone is starting to realize that these trends for 2019 are all connected. Personalized experiences, advertising, and vertical videos are all a part of the overall way the social media industry is heading.
Each platform is working hard to create experiences that people want to return to every single day. Which is exactly why things like IGTV are so compelling—that content sits right there at the top of the feed, and is top of mind each time someone logs on.
Hailley: Your daily authentic content creation approach that businesses will inevitably take advantage of in 2019.
The way we see it is that savvy businesses will create content for each type of consumer:
The daily consumer that Stories really helps to attract.
The shoppers and scrollers that the News Feed is perfect for.
The power users that longer form content, like what's found on IGTV, is perfect for.
Brian: Thinking about your target audience as these types of personas and then matching your content to their intentions on social will lead to the biggest engagement.
Which, is a great transition into our 5th trend to look forward to in 2019 and that's a shift in marketing best-practices.

5. The evolution from multichannel to omnichannel marketing
Hailley: Now this one isn't solely about social media trends 2019, but social media plays a critical role in your overall marketing strategy.
If you're wondering what omnichannel marketing is and why we're talking about omnichannel, Omni is based on the Latin word Omnis, which means 'all or every' – and this obviously emphasizes the importance of reaching and interacting with customers in all channels.
Brian: There's a quote floating around out there from John Bowden, VP at Time Warner Cable, and I think he explains omnichannel marketing perfectly:
"Omnichannel is viewing the experience through the eyes of your customer, orchestrating the customer experience across all channels so that it is seamless and integrated. It anticipates that customers may start in one channel and move to another as they progress to an end point. That end point is your product or service."
In other words, you have to think about the digital experience as a whole.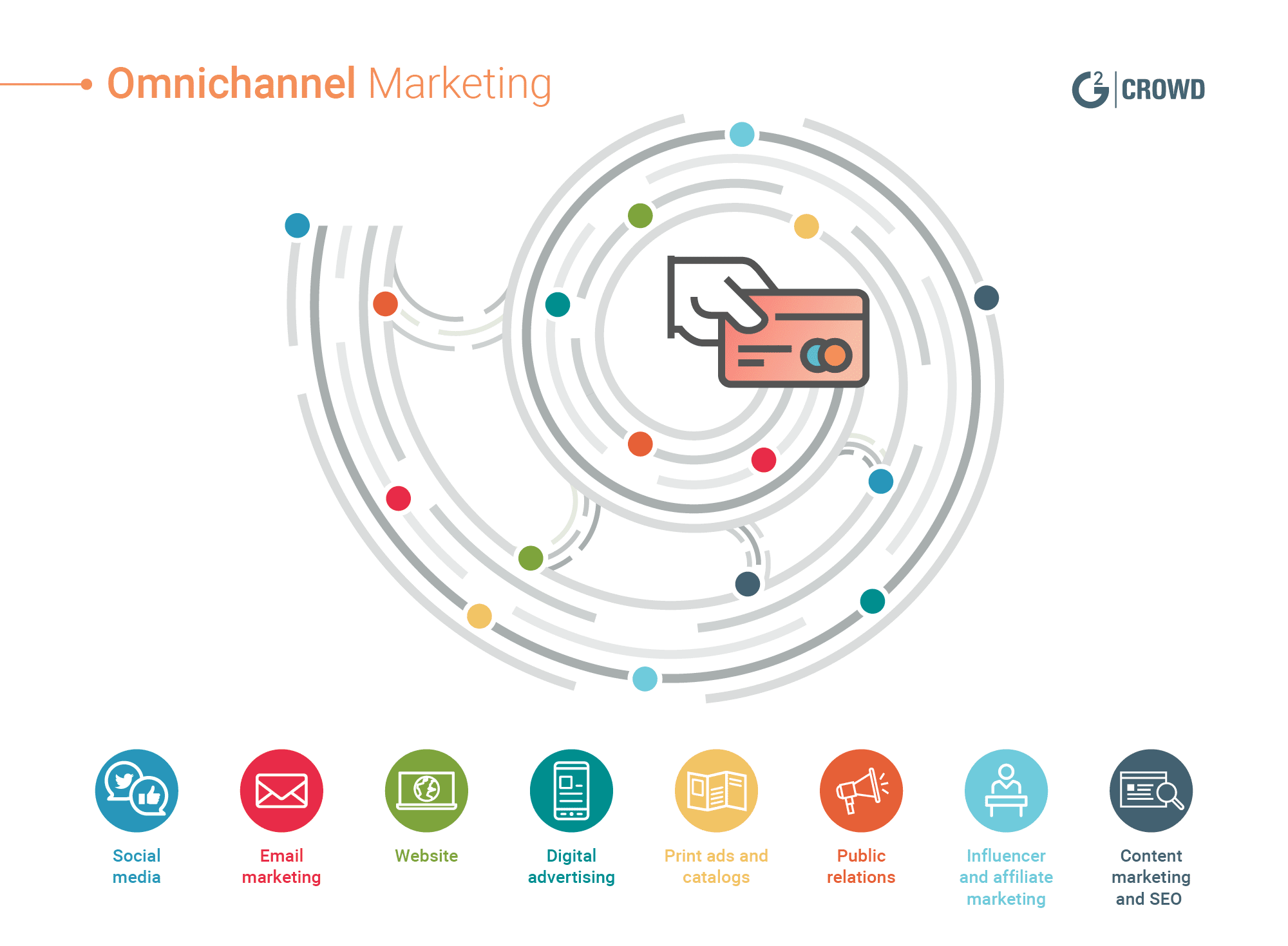 Hailley: A buyer's journey is still a mystery for the most part because there are so many touch points with your brand along the way, but what we do know, is that nobody today shops exclusively through a single medium.
Consumers of all generations buy online and in stores, they read reviews, listen to peers, do their research and it all makes up part of a bigger picture.
Brian: The best part about thinking of marketing like this is that paid ads, social, content, and email channels don't have to compete against each other for sales or customers.
You can grow your business by strategically integrating all these channels together.
So while email may not convert a customer immediately, readers might visit your website from your newsletter. Then you might then use that traffic to re-target visitors with a special offer on social media.
Hailley: Exactly and those people might read a review on Google or Amazon about your product.
But it all originated with that email. And even though the email won't get credit, you still were able to add a new customer to the list.
Which I think every business would consider a win.
How to say hello to us
We would all love to say hello to you on social media – especially Twitter!
Thanks for listening! Feel free to connect with our team at Buffer on Twitter, Buffer on Facebook, our Podcast homepage, or with the hashtag #bufferpodcast.
—
About The Science of Social Media podcast
The Science of Social Media is your weekly sandbox for social media stories, insights, experimentation, and inspiration. Every Monday (and sometimes more) we share the most cutting-edge social media marketing tactics from brands and influencers in every industry. If you're a social media team of one, business owner, marketer, or someone simply interested in social media marketing, you're sure to find something useful in each and every episode.  It's our hope that you'll join our 20,000+ weekly iTunes listeners and rock your social media channels as a result!
The Science of Social Media is proudly made by the Buffer team. Feel free to get in touch with us for any thoughts, ideas, or feedback.