Whether you are a seasoned social media marketer, a marketer looking to venture into social media marketing, or a business owner looking to leverage social media, it's helpful to know about the most popular social media sites out there right now. This will allow you to maximize your brand reach on social media, engage with the right people, and achieve your social media goals.

Of course, it isn't only about the size of the social media sites. It's also whether the social media site is a right fit for your business and you. Does it fit your brand image? Is your target audience using that social media site? How many social media sites can you manage at once?

To make things easier, we researched and compiled information about the top social media sites in 2023. Some will be familiar to you, while others might sound new. We recommend reading through this list to learn more about the social media sites that might be great for your brand. And remember, you don't have to be on every social media site to have a successful brand.
The top 20 social media sites of 2023
The rankings on our list are based on the number of Monthly Active Users (MAUs).
1. Facebook — 2.9 billion MAUs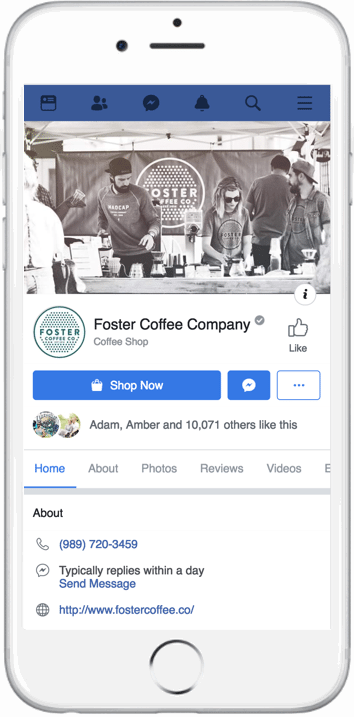 Facebook is the largest social media site, with more than two billion people using it every month. This means roughly 36.9% of the world's population are Facebook users.
More than 200 million businesses (mostly small businesses) use Facebook tools, and more than seven million advertisersactively promote their business on Facebook, which makes it a pretty safe bet if you want to have a presence on social media.
It's easy to get started on Facebook because almost all content formats work great on Facebook — text, images, video content, and Stories. But the Facebook algorithm prioritizes content that sparks conversations and meaningful interactions between people, especially those from family and friends.
To learn more about how to start conversations on Facebook, check out our guide to marketing your business on Facebook — and measuring your results.
2. YouTube — 2.2 billion MAUs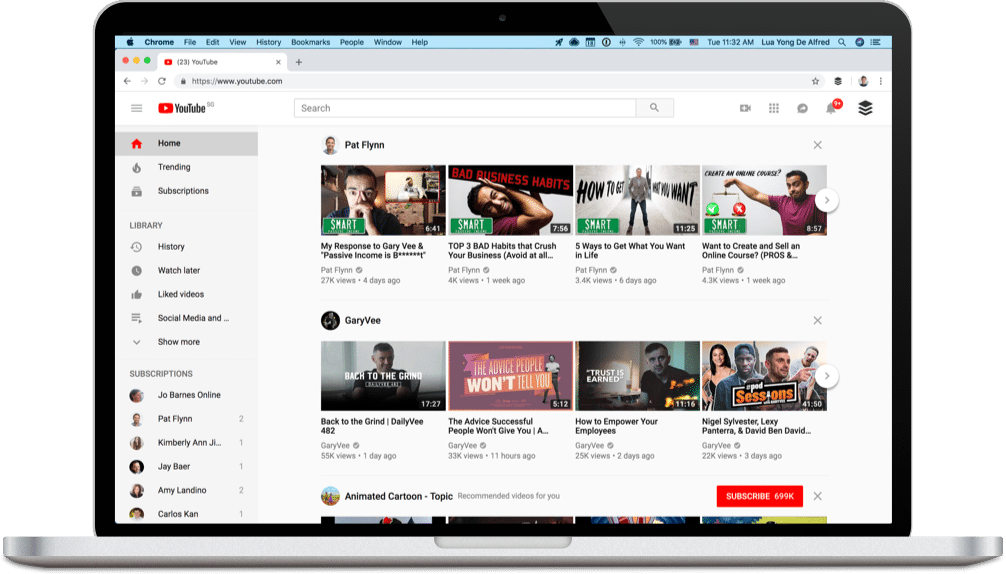 YouTube is a video-sharing platform where users watch a billion hours of videos daily. Besides being the second largest social media site, YouTube is often called the second largest search engine after Google, its parent company.
So if you use video marketing to promote your business, then you definitely need to be on YouTube. To get started, here's how to create a YouTube channel for your brand. And to help your videos get discovered by more people, we recommend reading up on YouTube SEO or considering advertising on YouTube to increase your reach.
3. WhatsApp — 2 billion MAUs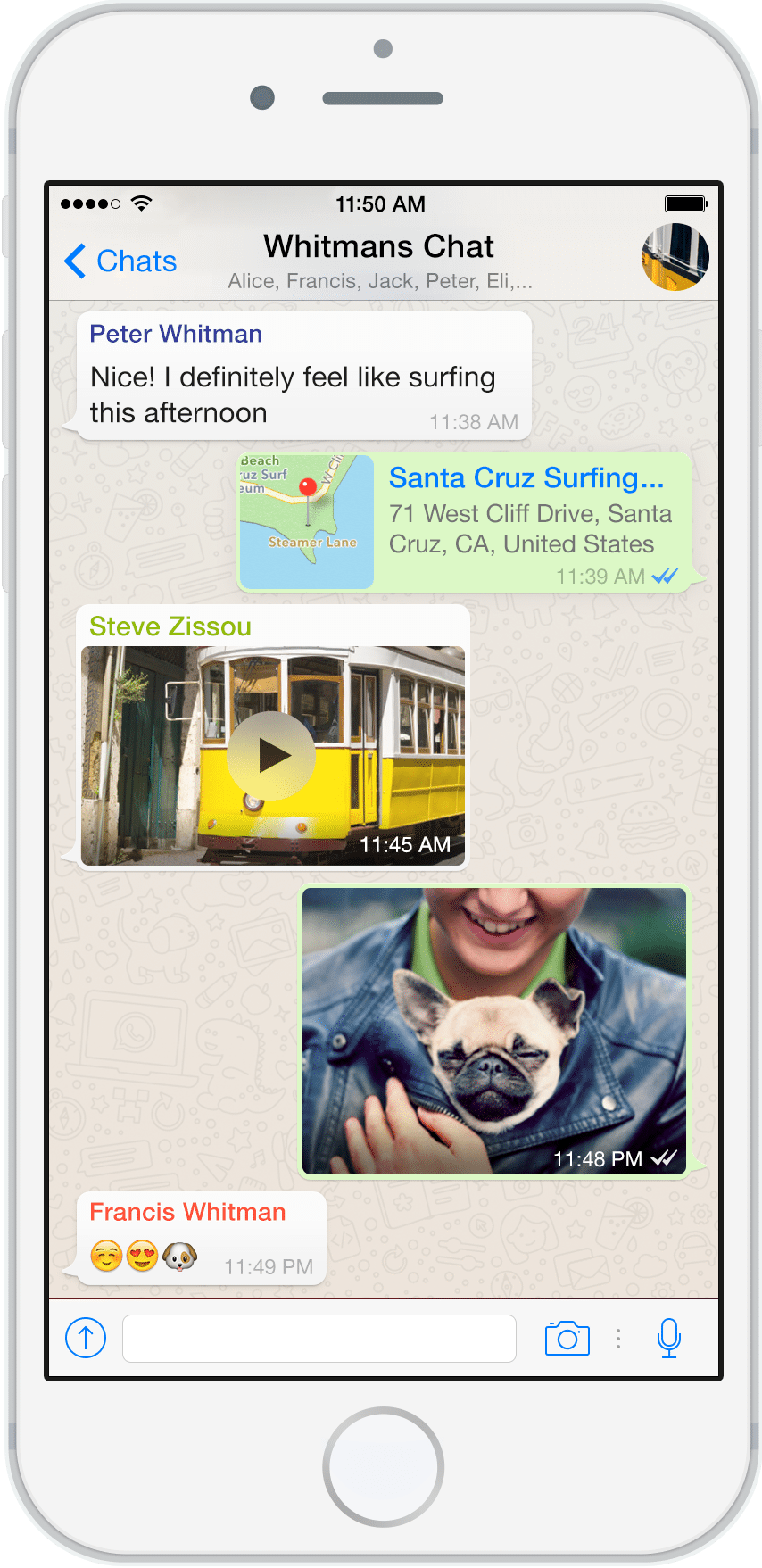 WhatsApp is a messaging app used by people in over 180 countries. Initially, people originally used WhatsApp to send text messages to their family and friends. Gradually, people started communicating with businesses via WhatsApp.
WhatsApp's business platform allows businesses to provide customer support and share updates with customers about their purchases. For small businesses, there's the WhatsApp Business app, while enterprise businesses can use the WhatsApp Business API.
As the most widely used messaging platform, WhatsApp can be a great customer service channel for your business. Check out these WhatsApp Business user success stories.
4. Instagram — 2 billion MAUs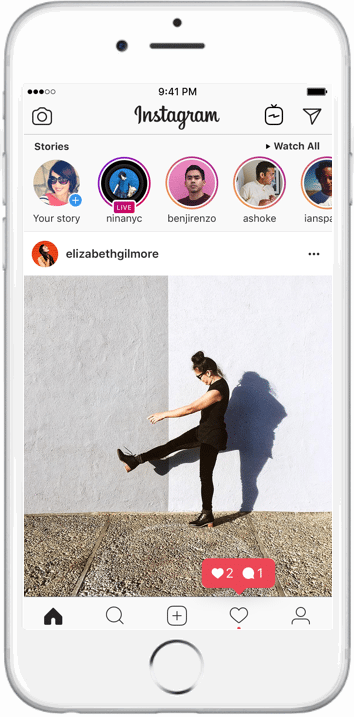 As a visual platform, Instagram is the place for showcasing your products or services with photos or videos. On the app, you can share a wide range of content such as photos, videos, Stories, reels, live videos, and IGTV for longer-form videos.
As a brand, you can create an Instagram business profile, which provides you with rich analytics of your profile and posts and the ability to schedule Instagram posts using third-party tools.
To help you use Instagram like a pro, we have a complete guide to Instagram marketing.
5. Facebook Messenger — 1.3 billion MAUs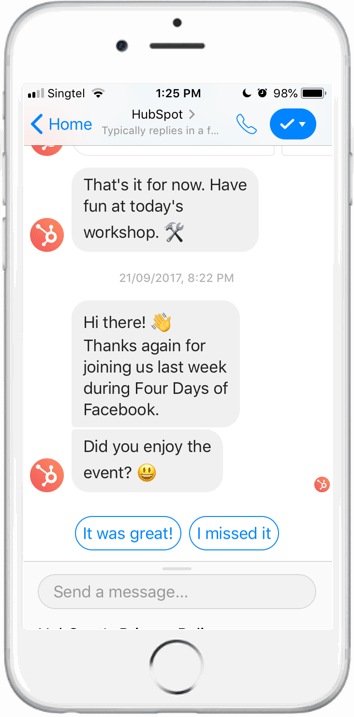 Messenger used to be a feature within Facebook, but since 2011, Messenger has been a standalone app with expanded features. Businesses can advertise, create chatbots, send newsletters, and more. These features have given businesses a myriad of new ways to engage and connect with their customers.
If you're thinking about using Messenger for your business, read seven ways you can use Messenger for your marketing.
6. WeChat — 1.26 billion MAUs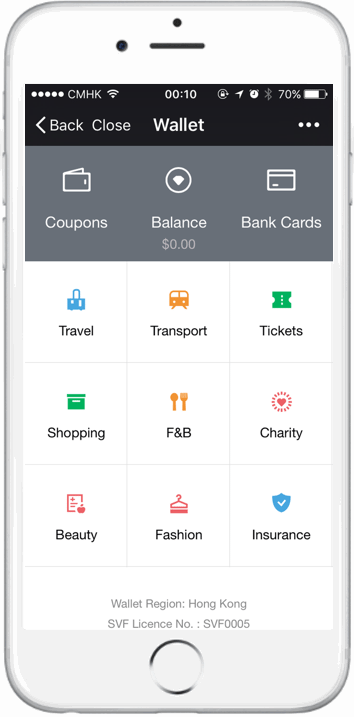 WeChat was released in 2011 by Tencent, one of China's biggest tech companies. Like WhatsApp and Messenger, WeChat was originally a messaging app, but it's evolved into an all-in-one platform. Besides messaging and calling, users can shop online, pay bills, buy groceries, transfer money, make reservations, book taxis, and more.
WeChat is the most popular social media platform in China and other parts of Asia. So if you want to boost your brand in China (where popular social networks like Facebook and Twitter are banned), WeChat is a good alternative. You can run ads on the official WeChat account or on WeChat Moments. There are also many WeChat-based influencers who can help your brand reach millions of Chinese consumers.
7. TikTok — 1 billion MAUs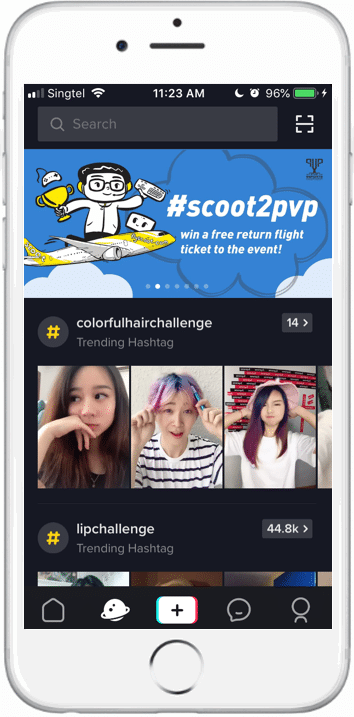 TikTok (known as Douyin in China) is a short-form video-sharing app. Despite only launching in 2017, it's one of the fastest-growing apps in the world and recently overtook Google as the most visited internet site.​
TikTok allows users to create and share videos between 15 and 60 seconds long, and the app has a vast catalog of sound effects, music snippets, and filters to enhance the videos and make them more appealing. You can find videos relating to almost all interests, ranging from lip-syncs, dancing, and challenges to DIY tricks and make-up tutorials. About 47.4% of TikTok users in the U.S. are aged 10-29. So if your target demographic is young, then TikTok is a great platform for your business to be on.
We recently added TikTok scheduling to our publishing platform! You can plan and schedule TikTok posts in advance to help you grow your brand and increase your followers!
8. Sina Weibo — 573 million MAUs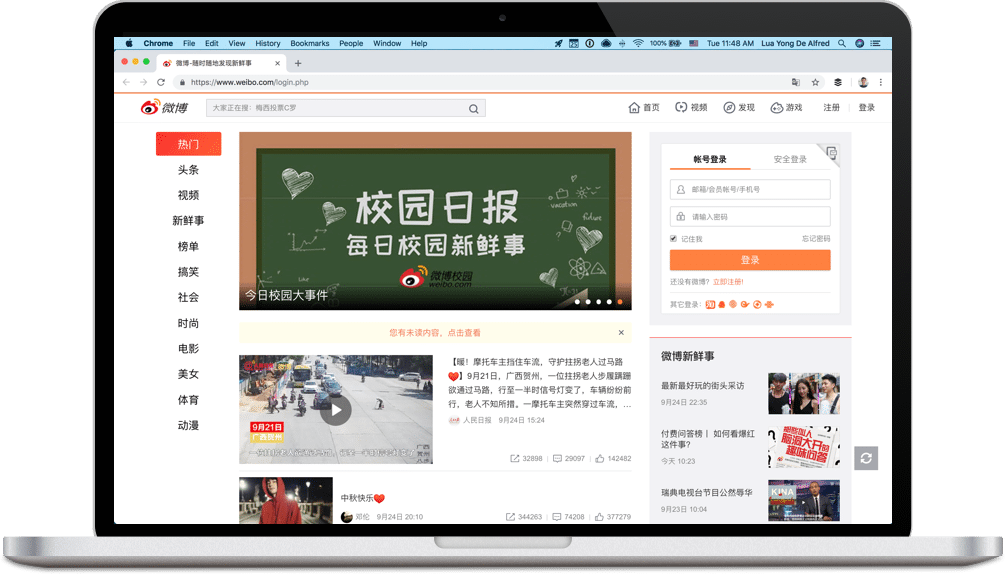 "Weibo" (微博) means "micro-blog" in Chinese. Launched by the Chinese technology company Sina Corporation in 2009, Sina Weibo or simply Weibo is, you guessed it, a microblogging platform that compares to Twitter and Instagram.
Through Weibo, users can post images, videos, and stories, see trending topics, use hashtags in posts, and use the platform for instant messaging.
In comparison to WeChat, Sina Weibo has a younger demographic, and it offers more informational and trending content. In fact, The New York Times said Weibo is the place to be if you "want to go viral" in China. Weibo also allows businesses to set up official and verified accounts to communicate with their followers and to use paid advertising.
9. QQ — 538.91 million MAUs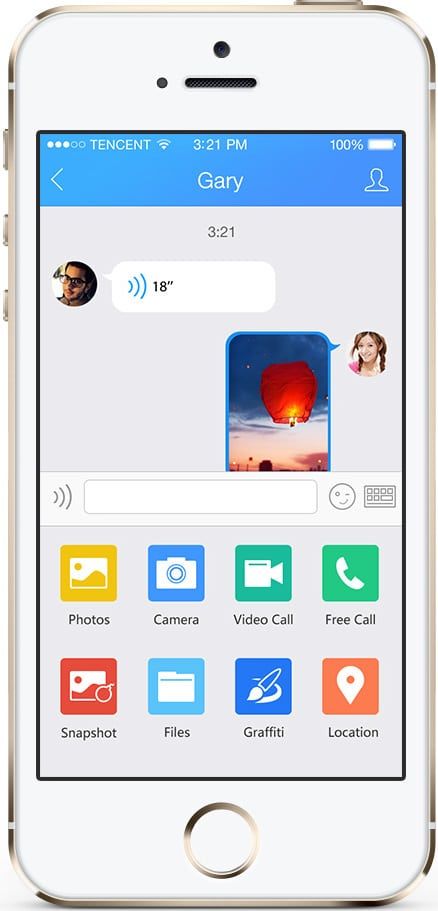 QQ was released in China in 1999 by Tencent. Prior to the launch of WeChat, QQ was the number one Chinese messaging app. Besides its instant messaging features, QQ also enables users to decorate their avatars, watch movies, play online games, stream music, shop online, blog, and make payments.
While WeChat has become the market leader in China, QQ is still popular with younger users. It's also used in 80 countries and is available in many other languages. One of the upsides of QQ is you don't need a phone number to sign up. This attracts young people who don't have mobile devices but use the desktop version.
However, the largest audience for QQ is in the workforce. QQ's desktop messenger is popular for its ease of use and ability to transfer files greater than 25 MB, which WeChat doesn't allow.
10. Telegram — 550 million MAUs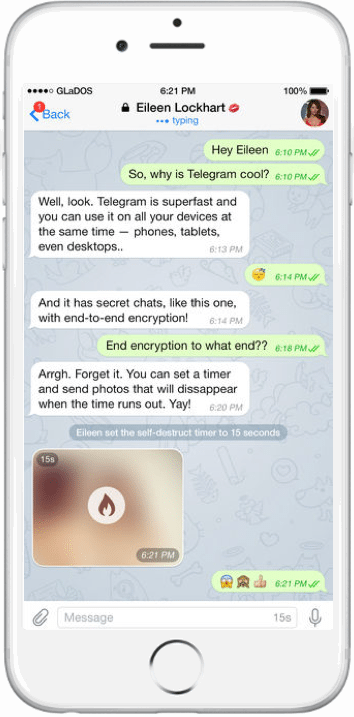 Telegram is a free messaging app that works across multiple devices with no limits on media sizes.
Telegram's distinctive feature is its end-to-end encryption for all activities, including chats, groups, and media shared between participants. Its focus on security has drawn more customers over the years, especially when WhatsApp announced changes to its privacy policy that would allow it to share information with parent company Meta.
There are several ways brands can make use of Telegram, besides providing one-on-one customer support. For example, brands can create chatbots for the Telegram platform or make use of Telegram's channel feature to broadcast messages to up to 200,000 people.
11. Snapchat — 538 million MAUs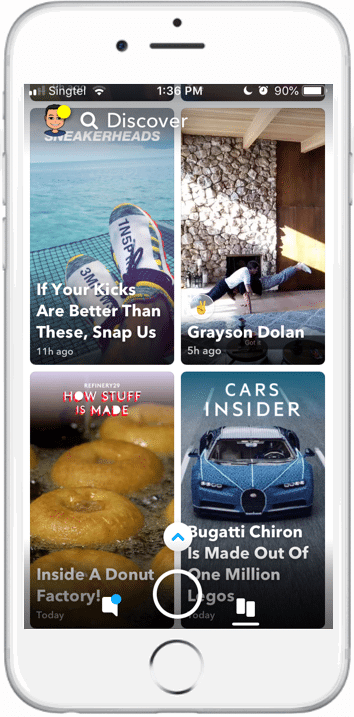 Snapchat focuses on photos and short videos (known as snaps) shared between friends. It made the vertical video format popular, which eventually proliferated on other social media platforms like Instagram and TikTok. But the rise of Instagram Stories, specifically, seems to have hindered Snapchat's growth and marketers' interest in using Snapchat for their brands in general.​
Nevertheless, 69% of U.S. teens say they use Snapchat. So if your target audience is mostly  teenagers,  you should consider using the app. If you're not familiar with Snapchat, check out our beginner's guide to Snapchat. Or if you're undecided between Snapchat and Instagram, we wrote a little comparison of Snapchat and Instagram for brands.
12. Kuaishou — 519.8 million MAUs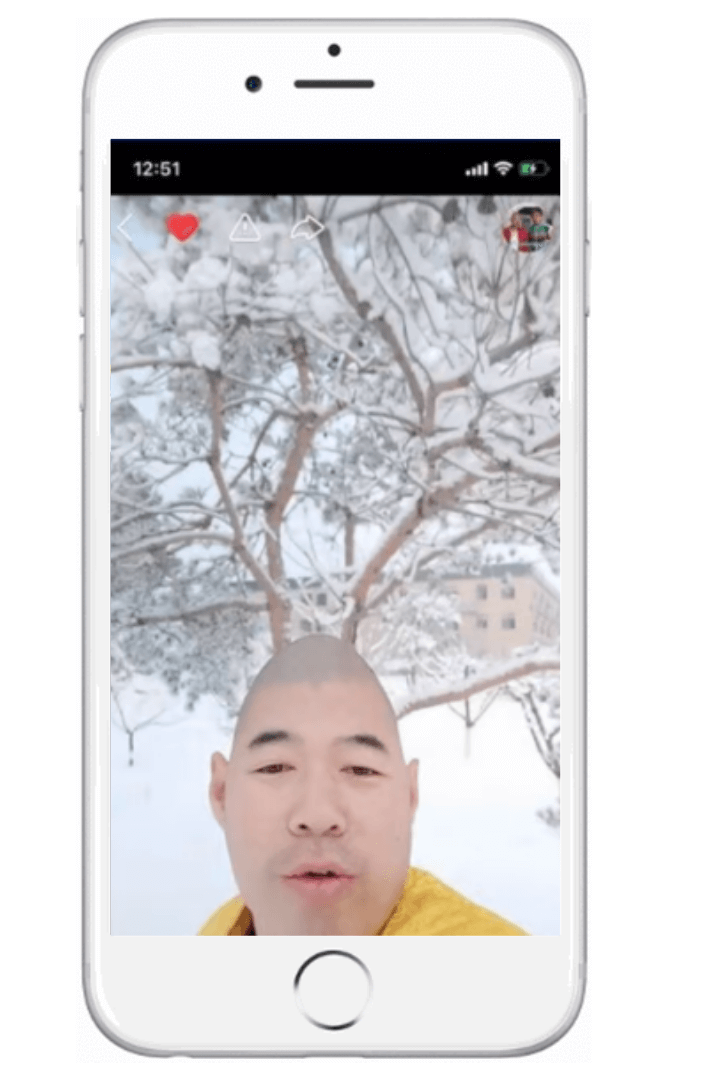 Kuaishou is a Chinese rival to Douyin or TikTok. Like its competitors, Kuaishou allows users to overlay text and stickers to images or videos and add sound bites. Users can also live stream content to their followers on the platform or record longer videos.
Compared to TikTok, Kuaishou is more popular with an older audience, especially in rural parts of China. The app also relies more on e-commerce revenue than on advertising revenue.
13. Qzone — 517 million MAUs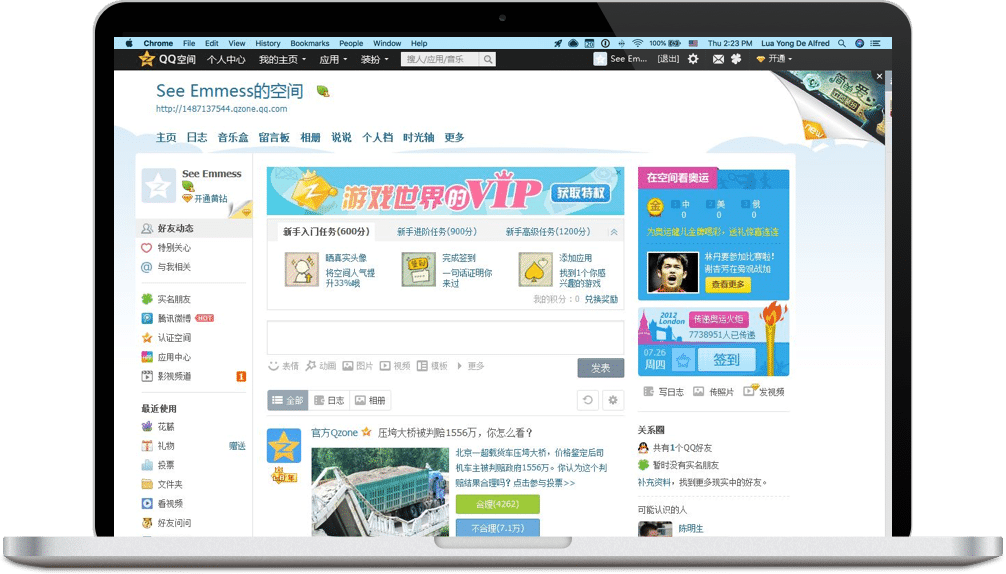 Qzone is another China-based app from Tencent that mixes social networking and blogging. Users can upload multimedia, keep diaries, write blogs, play games, and stream music.
Like Facebook, users can also connect with friends, see a feed of updates, comment, share or react to posts, and update cover or profile photos.
14. Pinterest — 444 million MAUs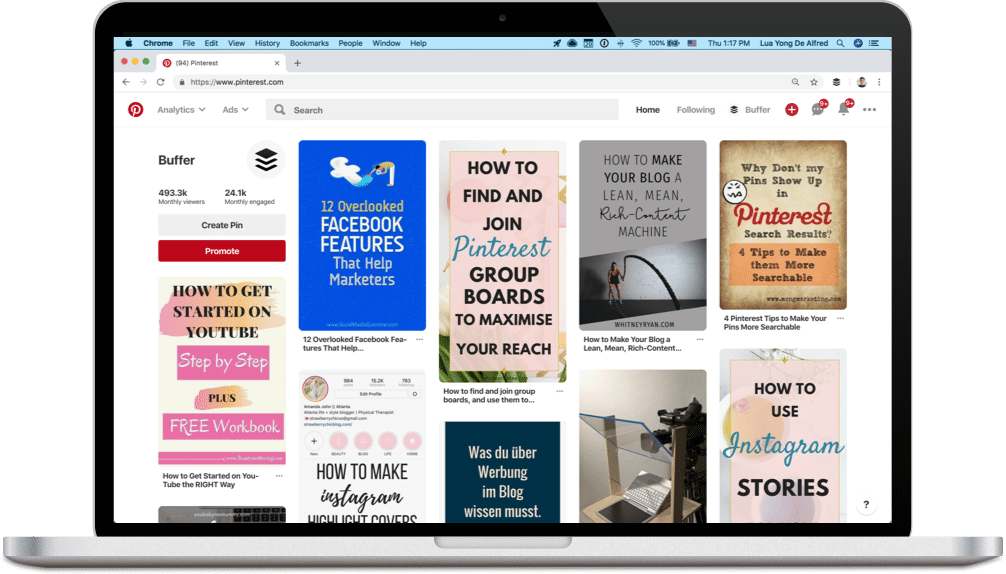 Pinterest is a one-stop shop for inspiration and discovering new products and ideas. On Pinterest, users "pin" photos that link to websites, product pages, blog posts, and other content across the internet. It's a great platform for driving traffic to your website, and Pinterest users are 7x more likely to purchase products they've pinned.​
Popular topics and themes on the social platform include fashion, beauty, home, garden, and DIY. So if your business operates in any one of those industries, then you should highly consider using Pinterest marketing to gain exposurefor your business.
15. Twitter — 436 million MAUs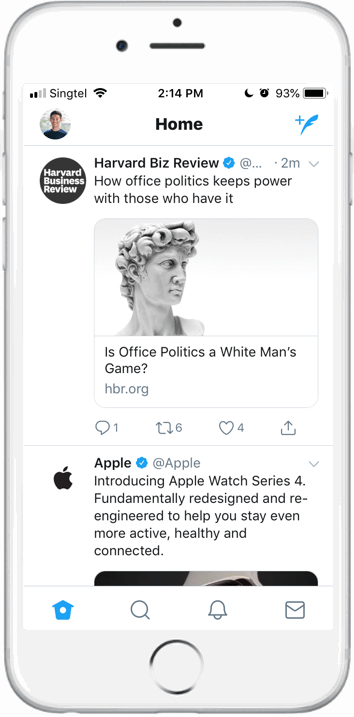 Twitter users love to post news, entertainment, sports, politics, and more. What makes Twitter different from most other social media sites is it strongly emphasizes real-time information — things happening and trending right now — and in just 280 characters (140 for Japanese, Korean, and Chinese).
Many brands use Twitter as an alternate customer service channel. According to advertisers on Twitter, more than 80 percent of social customer service requests happen on Twitter. And Salesforce calls Twitter the "New 1-800 Number for Customer Service."
If you're new to the platform, then check out our Twitter Tips for Beginners. After you've mastered the basics, move on to exploring the 20 Hidden Ways to Use Advanced Search for Marketing and Sales.
16. Reddit — 430 million MAUs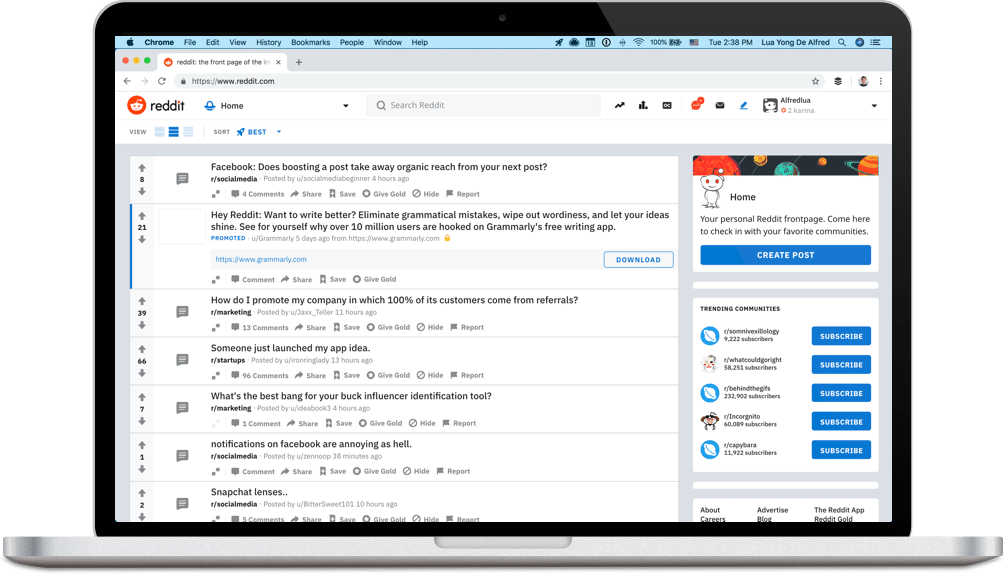 Reddit, known for its popular upvoting feature, has been called the "front page of the internet," thanks to its mix of current events, celebrity "ask me anything" (AMA) events, and in-depth discussions of niche topics.
There are subreddits (i.e., dedicated forums) for pretty much anything under the sun. Subreddits, however, have different levels of engagement, so it's great to research to see if there are popular subreddits your brand can be part of. For example, if your business is a beauty brand, you could join r/beauty. Be aware, though, most subreddits do not allow self-promotion. The aim is to engage with members in the respective subreddits by asking and answering questions, sharing tips and resources, and participating in discussions.
Besides submitting your content to Reddit and participating in discussions, you can also find content ideas and advertise.
17. Quora — 300 million MAUs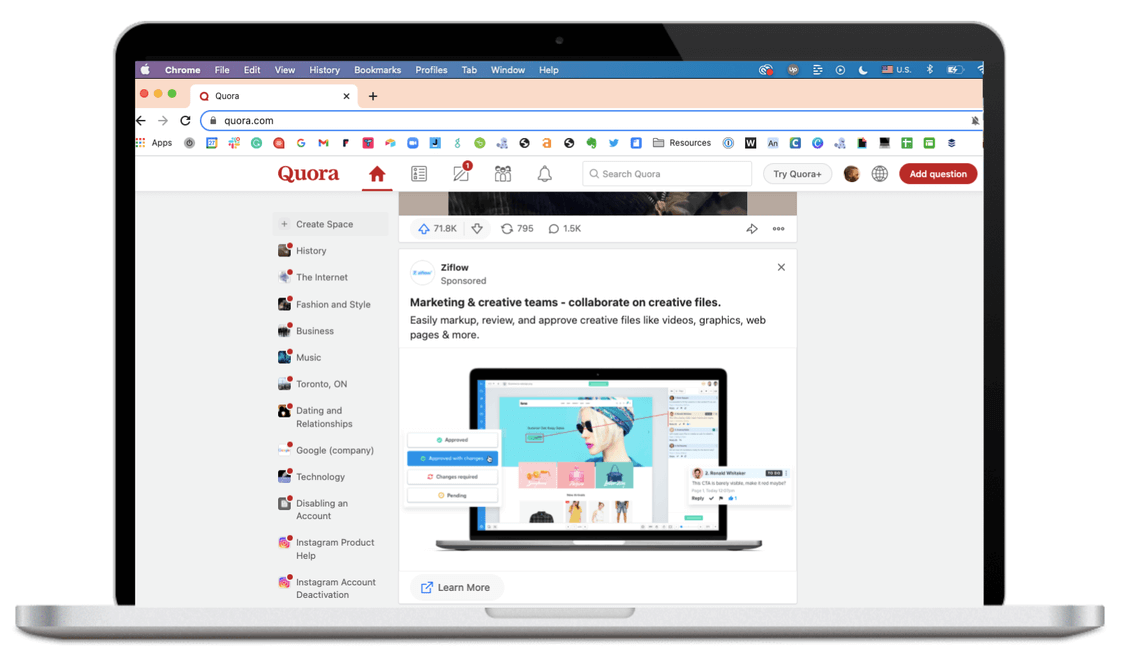 Quora is a community-based Q&A website and app where people can find information on a wide variety of topics. Questions and answers are user-ranked based on views, votes, reviews, and shares.
As a brand, you can create a Quora page for your business or use employee advocates to answer questions about your products or services or about topics in your industry. Quora also has an ads platform you can use to advertise your business. And because 63% of users research major online purchases, it's a great place to reach customers actively looking for a product or service.
18. Skype — 300 million MAUs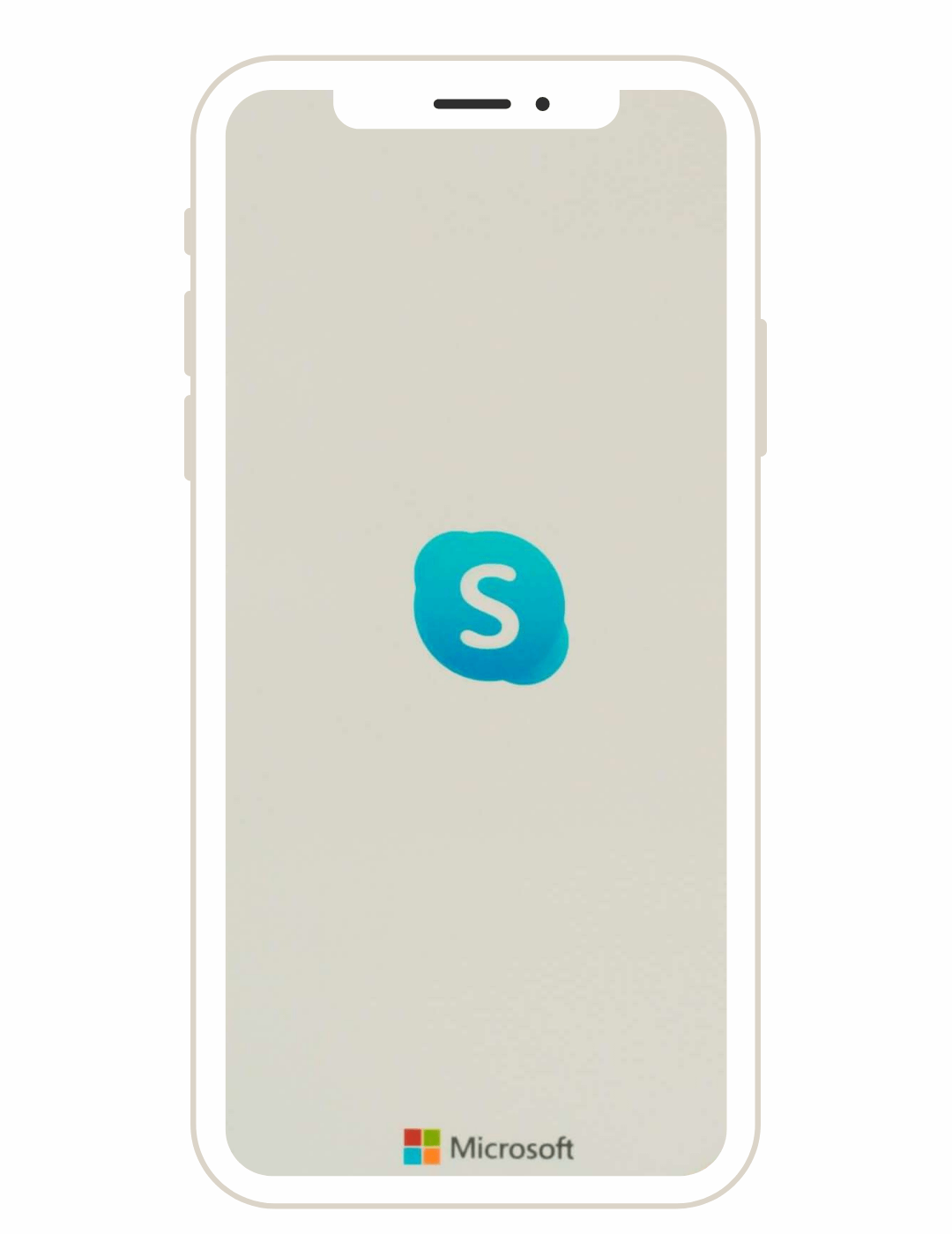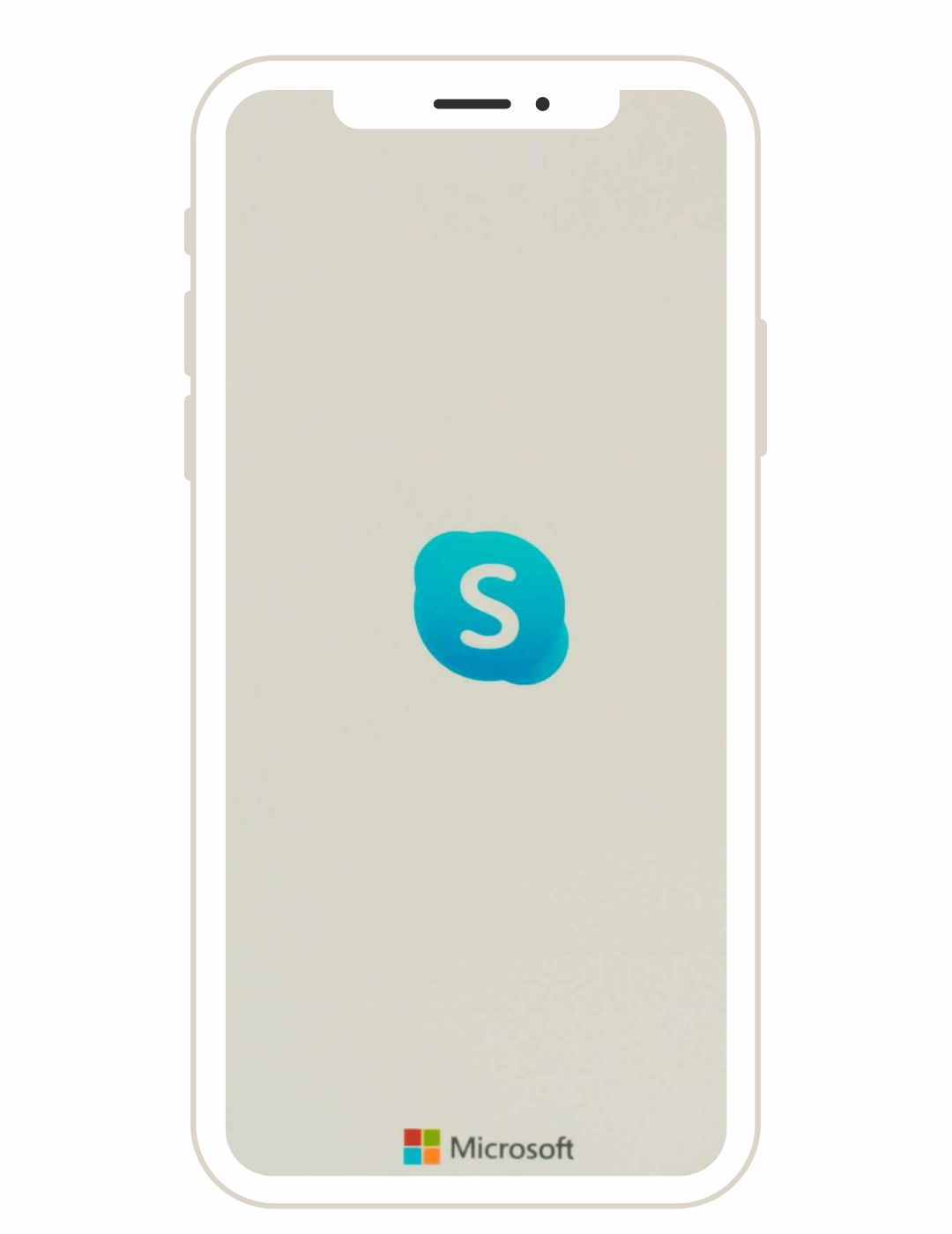 Skype is a video, audio, and text communication app that enables people to make and receive free video calls and send instant messages to other Skype users across multiple platforms. Skype started as an independent company back in 2013 but is now owned and developed by Microsoft.
Skype for Business has all the standard Skype features and advanced functionality that's great for small businesses. For example, Skype for Business lets you add up to 250 people to online meetings, gives you enterprise-grade security, allows you to manage employee accounts, and has integrations with Microsoft Office apps.
19.  Microsoft Teams— 270 million MAUs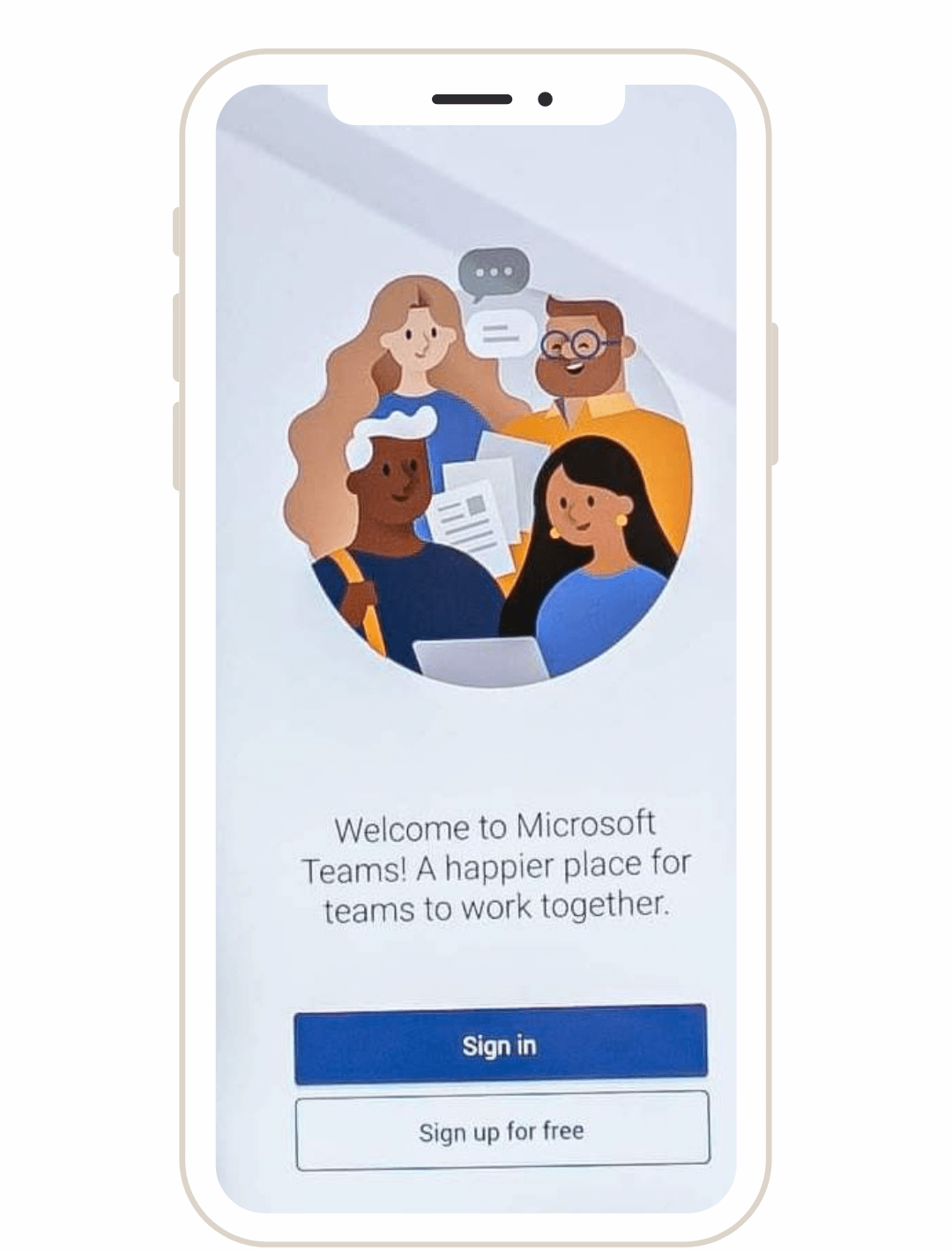 Microsoft Teams is a collaboration and video conferencing platform that allows people to communicate via text chat, voice, or video call. It also has integrations with various other Microsoft 365 services, such as OneDrive and PowerPoint.
Microsoft Teams is more suited for larger businesses than Skype. Specifically, Microsoft Teams offers enterprise-grade security, allows groups of up to 10,000 to meet and collaborate, lets users share large files (up to 1TB per user), and has a greater list of features and additional collaboration options than Skype for Business.
20. LinkedIn — 250 million MAUs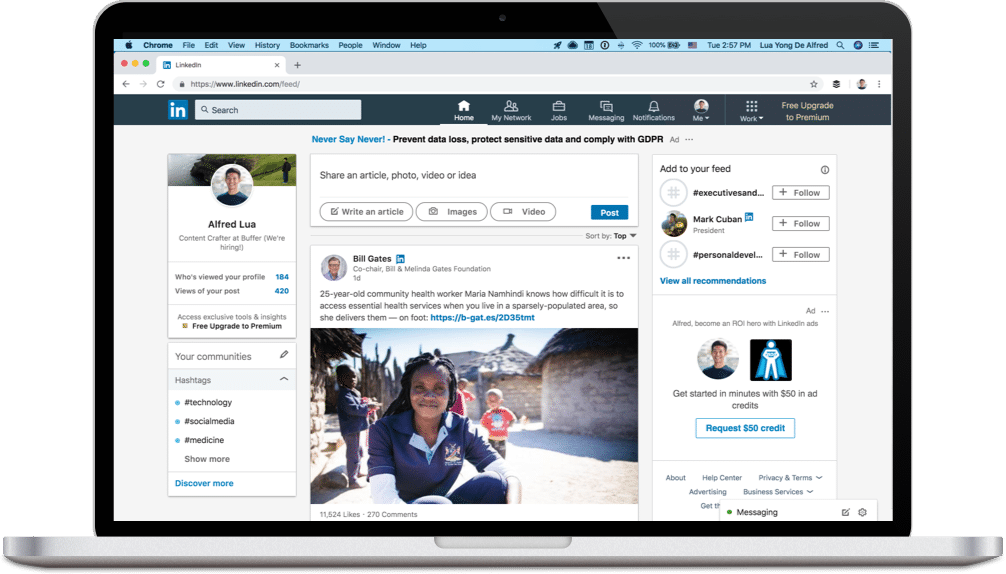 LinkedIn has evolved from a simple job search engine and resume site into a professional platform where industry experts share content, network, and build their personal brand. It has also become a place for businesses to establish thought leadership in their industries and attract top talent.
To help you grow your LinkedIn Business Page, we have written a simple five-step strategy. LinkedIn also offers advertising opportunities, including the ability to send personalized ads to users' inboxes.

Be selective with your social media presence
Regardless of the size of the social media site, consider whether your brand's target audience is active on those platforms. It's better to pick two to three sites and do them well rather than create so-so content for five or more different platforms.
P.S. Buffer lets you schedule social media posts to several top social media sites. If you want to manage more than one social media account on Facebook, Instagram, Twitter, LinkedIn, Pinterest, or TikTok, try Buffer for 14 days to experience what it can do for your business.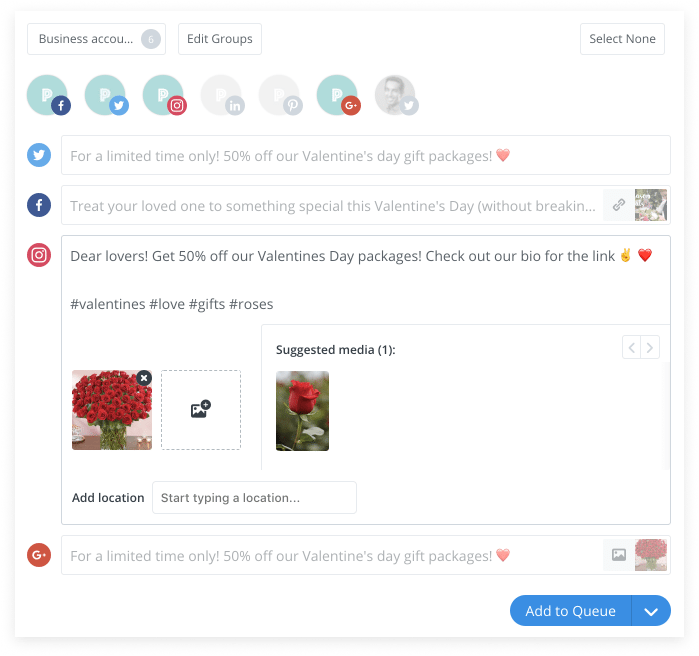 —
Credit: The list of top social media sites is compiled by Statista. The respective monthly active users number was taken from the following websites: CNBC (as of  December 14, 2021),  Statista ( as of December 6, 2021), Statista ( as of November 11, 2021), Statista (as of February 11, 2022), ZDNET (as of  January 25, 2022), Semrush (as of October 5, 2021).
Image credit: Ammar, Culture Trip, Instagram, QQ, Computers Made Simple, Line, and Telegram, SCMP,  Quora
Brought to you by
Did you find this article helpful? You might also like our all-you-need social media toolkit.
Get started for free now