An Introduction to Tumblr
In this article, we walk through how to use Tumblr, as well as offering advice for making the most of it.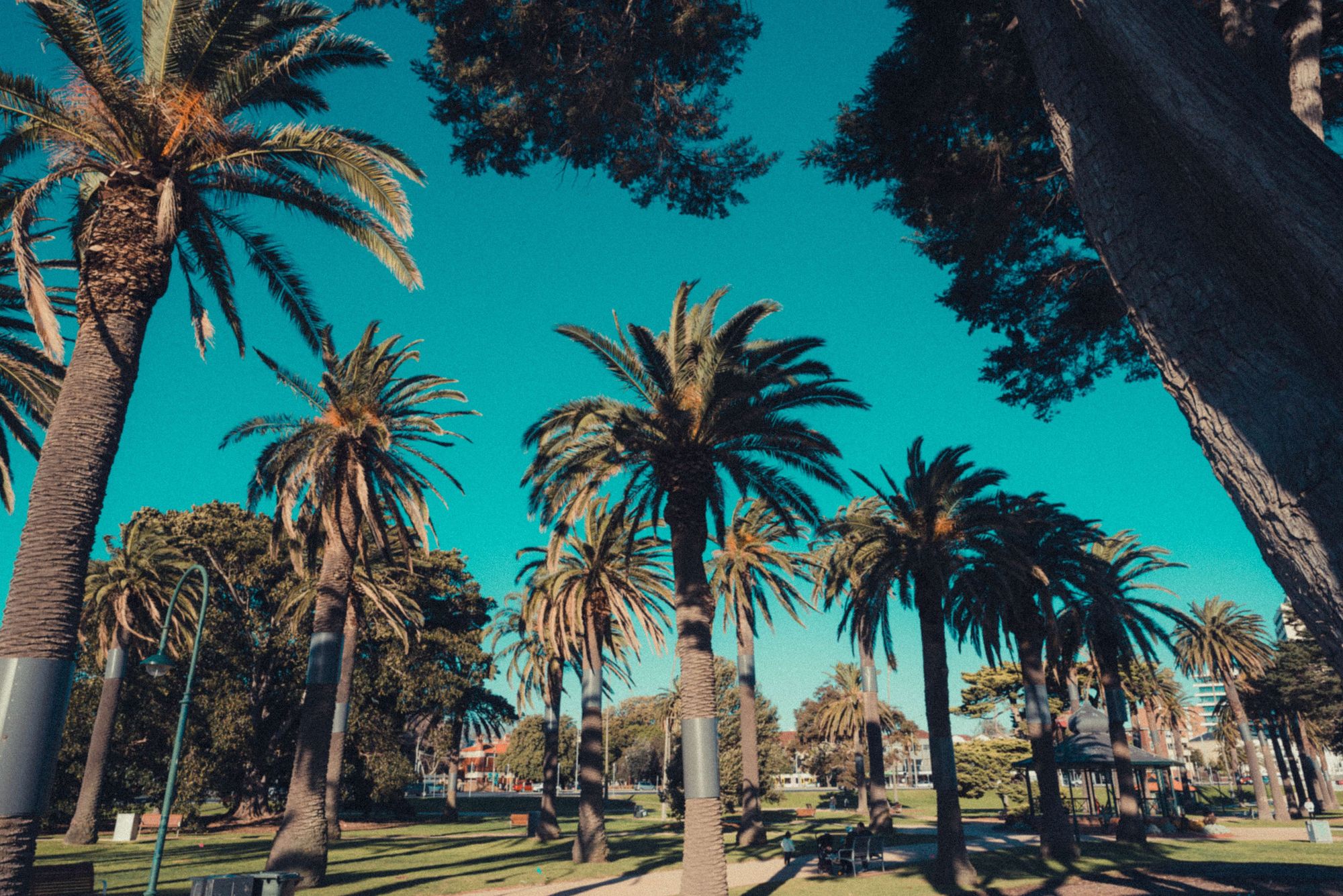 Photo by kevin laminto on Unsplash
In the wake of Elon Musk's takeover of Twitter, Tumblr is one of the more familiar alternatives people are exploring. Already, public figures are testing the waters — actor Ryan Reynolds made a move – probably for publicity purposes. But as a power user who joined in 2014 and never left, I can see the signs of the app's resurgence.
Even though it's been around for quite some time – since 2007 – and has its place in the social media space already, we want to take the time to walk through what Tumblr is for anyone who may be unfamiliar with or hasn't used it in a long time. We'll go through what it is, how it works and how you can get started using it today.
What is Tumblr?
Tumblr was launched in 2007 by David Karp and is currently owned by Automattic, owners of Wordpress.com and WooCommerce. It's a microblogging social platform that allows its users to post various types of content, from text and photos to music and videos. Here are some facts to consider as you explore Tumblr as a content channel:
There are currently 561.3 million blogs – keep in mind that one user can create multiple blogs
The platform currently has 135 million monthly active users and 11.1 million posts daily
69% of users access Tumblr via mobile apps and 31% via web
Gen Z makes up 48% of Tumblr's active users
Creating a Tumblr is very easy, and the website offers lots of options for customization, a departure from any other social media platform. Users can easily personalize everything, from their blog's colors to its HTML. You can also set a unique URL for your blog and add a theme song. And to engage with content, you either reblog or like a post.
There are two main types of creators on Tumblr: those who create original content and those who curate (or re-blog) posts. In addition to functioning in the traditional blog format, Tumblr also displays content as a stream, much like the news feeds of popular social networks.
However, unless you're actively looking for current events, the platform doesn't prioritize the latest news in its recommendations. You can keep up with the most popular tags in the Search tab, but that doesn't always extend to recent events like Twitter's top Trends.
As a power user of the app, I will say that Tumblr's most similar feature to Twitter is its users' love of short text posts, but in other aspects, it's quite different. You can edit posts, customize your page, or wake up to a made-up Martin Scorsese movie taking off as if it actually exists – with art, theme music, and storylines to boot.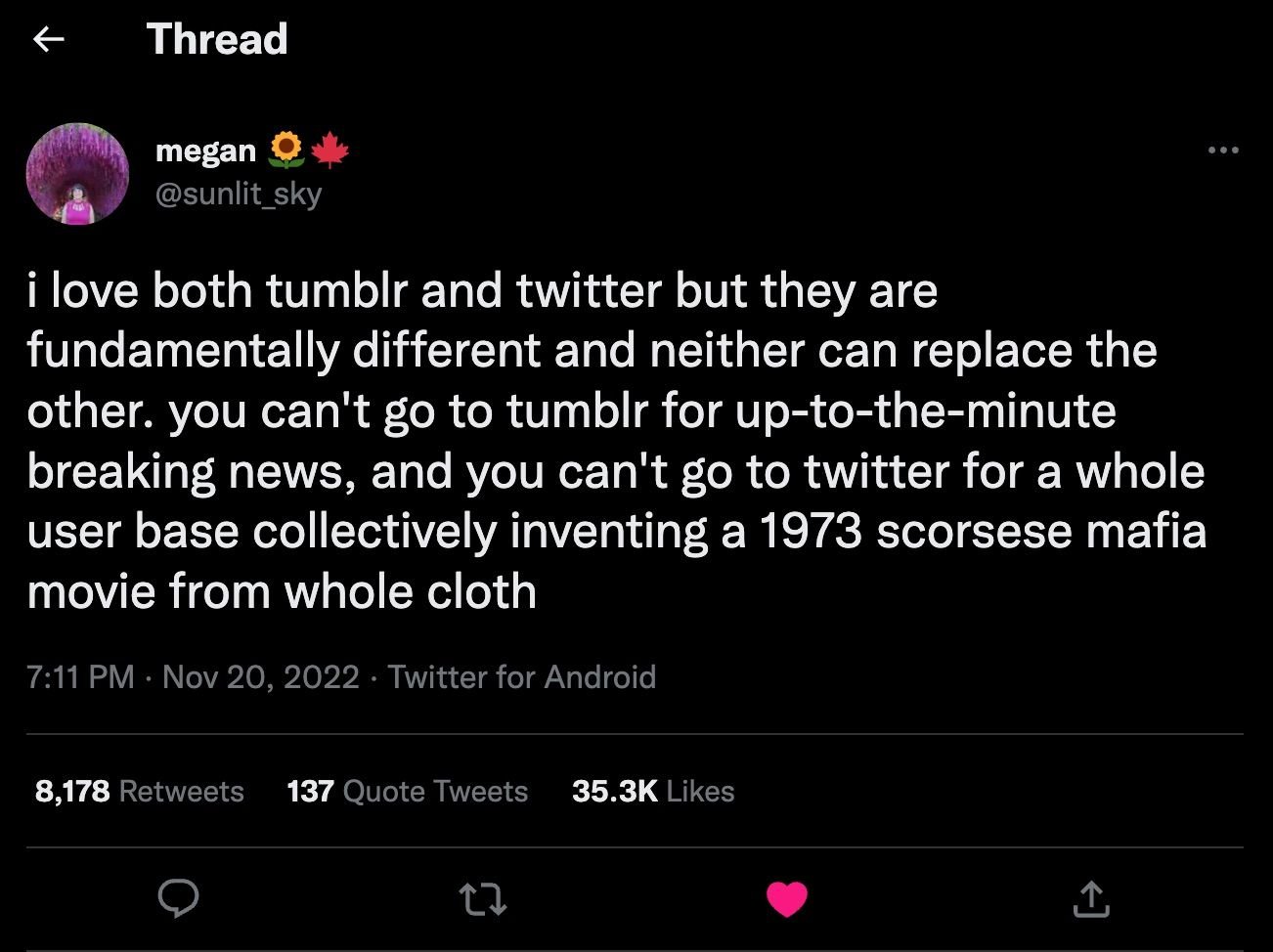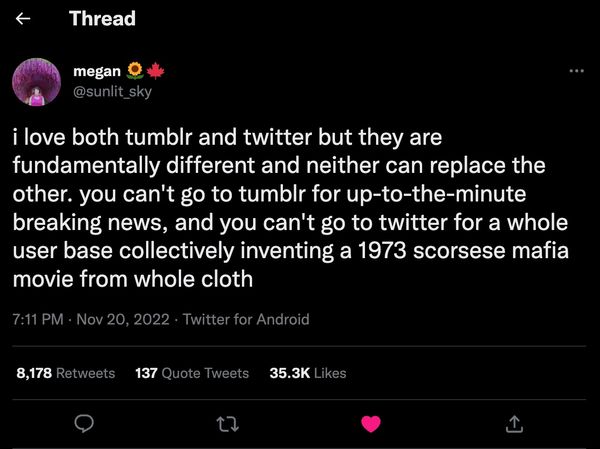 If you're interested in exploring the platform, it's quite easy to get started. But be warned – it's not much like Twitter.
How to get started with Tumblr
If Tumblr's capabilities and audience seem like the right fit for you, here's how to explore the platform.
Step 1: Sign up by adding your email, preferred username, and password. You can also use sign up directly through Google or Apple.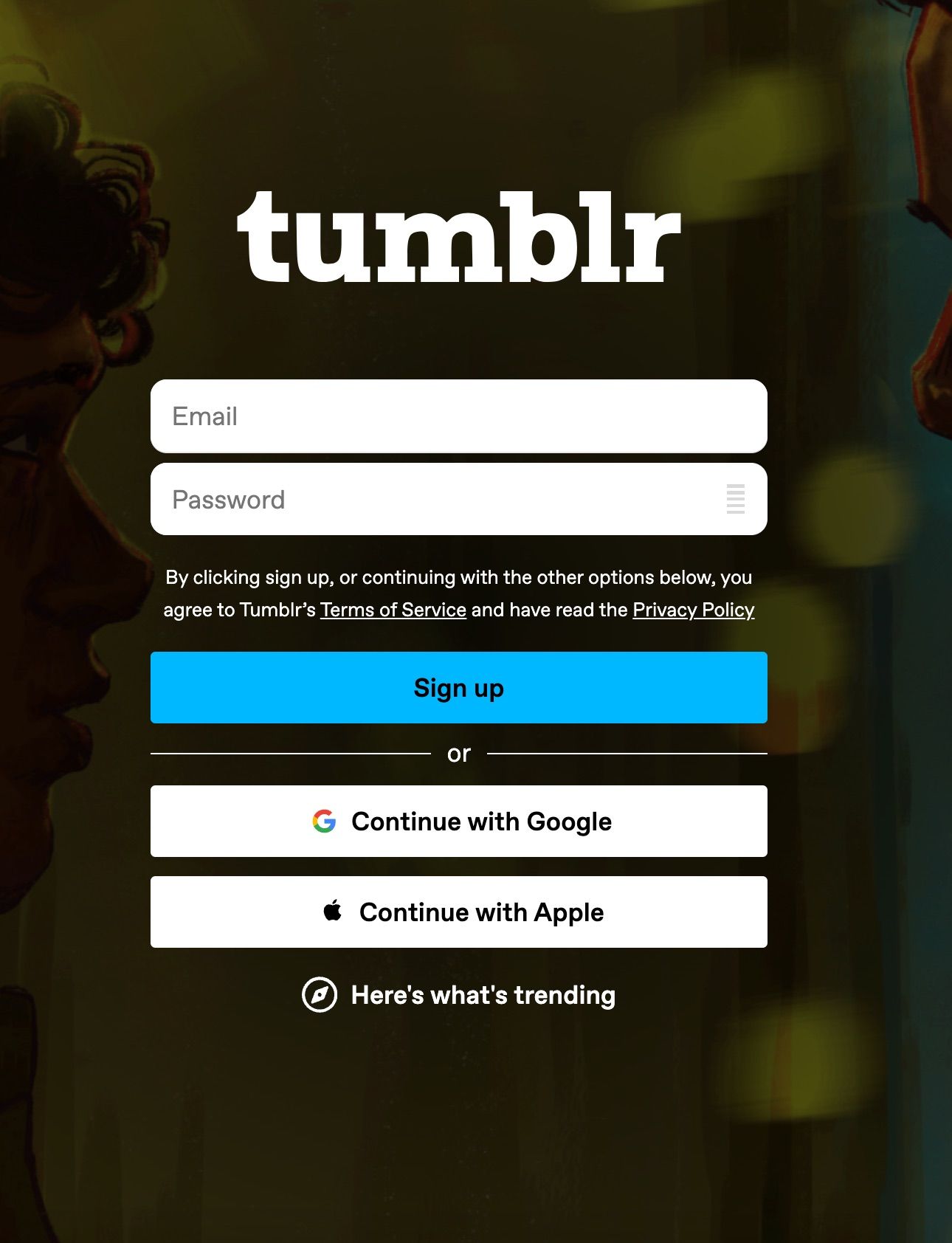 Step 2: Select which tags and accounts you're interested in following. Tagging is a great way to get more out of Tumblr because it helps you discover content and your content be discovered.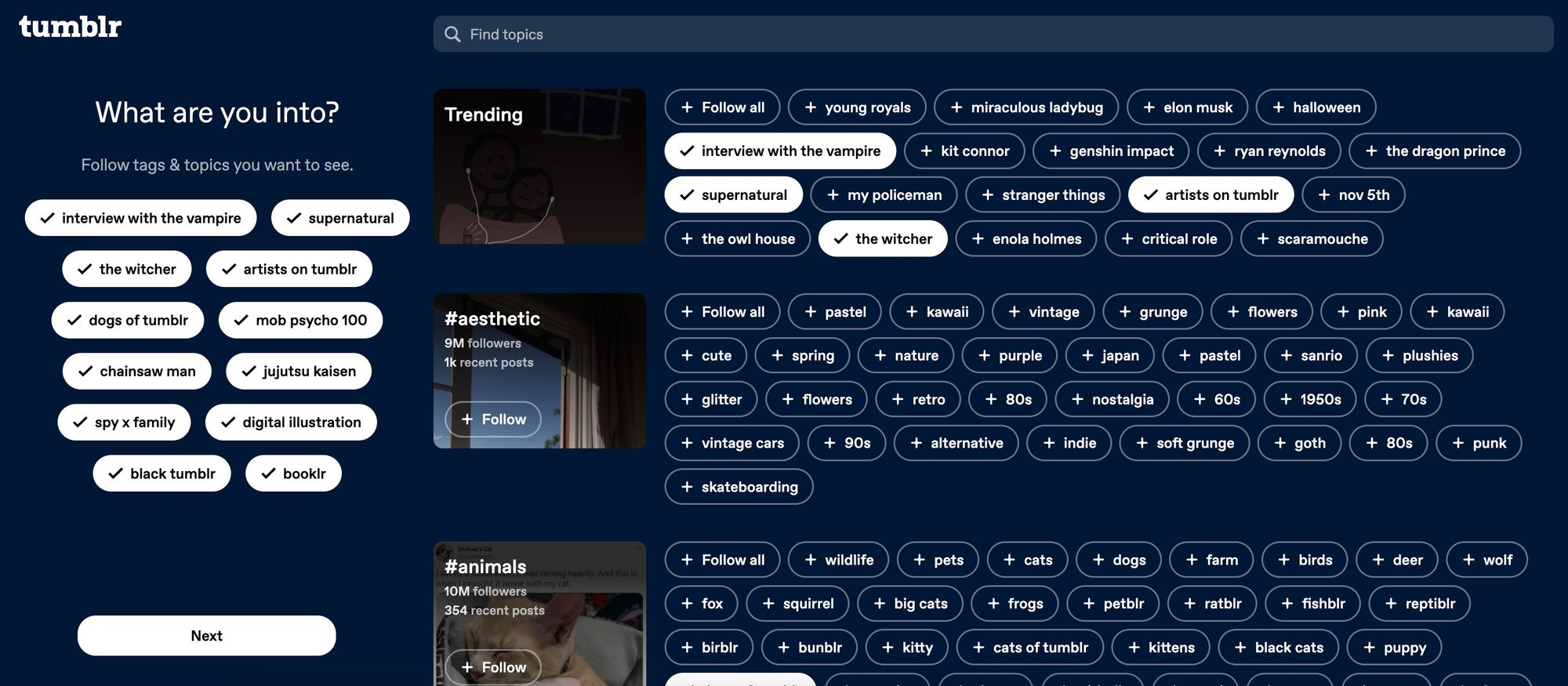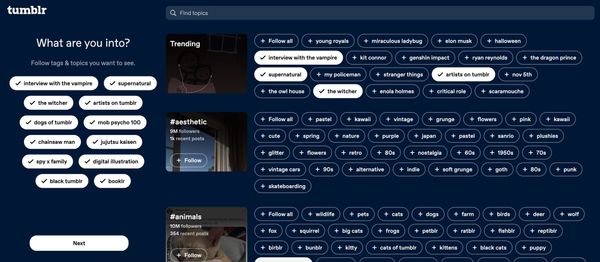 Step 3: Create your first post. There are many options for content creation available on Tumblr – text, images, GIFs, audio, video, quotes, and a fun chat option for re-enacting or making up conversations.


Step 4: Customize your blog with one of the available themes. You have the option to keep your account simple, but if you want to reflect your personality, you can customize your blog and choose a unique ".tumblr.com" URL (mine is tamioladipo.tumblr.com). To customize your blog, click on the 👤 icon and navigate to 'Settings'. Then select 'Enable custom theme' and 'Edit theme'. Here, you can browse different themes to make your website look more unique – I use one called Iconic. You can also edit the HTML to your heart's content.


Step 5: Participate! Follow relevant search terms, find accounts you want to follow, and engage with content on the platform. Also, play around with the features and look at other accounts. Because it's so simple to get started, you can invite your existing audience to follow and engage with you on Tumblr.
🖊️
Check out the
Tumblr glossary
to get up to speed with common terms used on the platform.
4 interesting Tumblr accounts to follow
Once you've gotten started and messed around a bit, it gets easier to understand what to post and how to post it. If you're still looking for inspiration, however, here are some interesting accounts on Tumblr to check out:
Buzzfeed Unsolvable: The popular true crime show on YouTube also has an equally popular Tumblr account and fanbase. The account shares memes and inside jokes, and fans can communicate with the people behind the project.
Zillow Gone Wild: This account is famous for posting outrageous Zillow listings on Twitter and has now created a Tumblr account. The nature of their posts means they don't have to change much about their content but still reach existing and new audiences.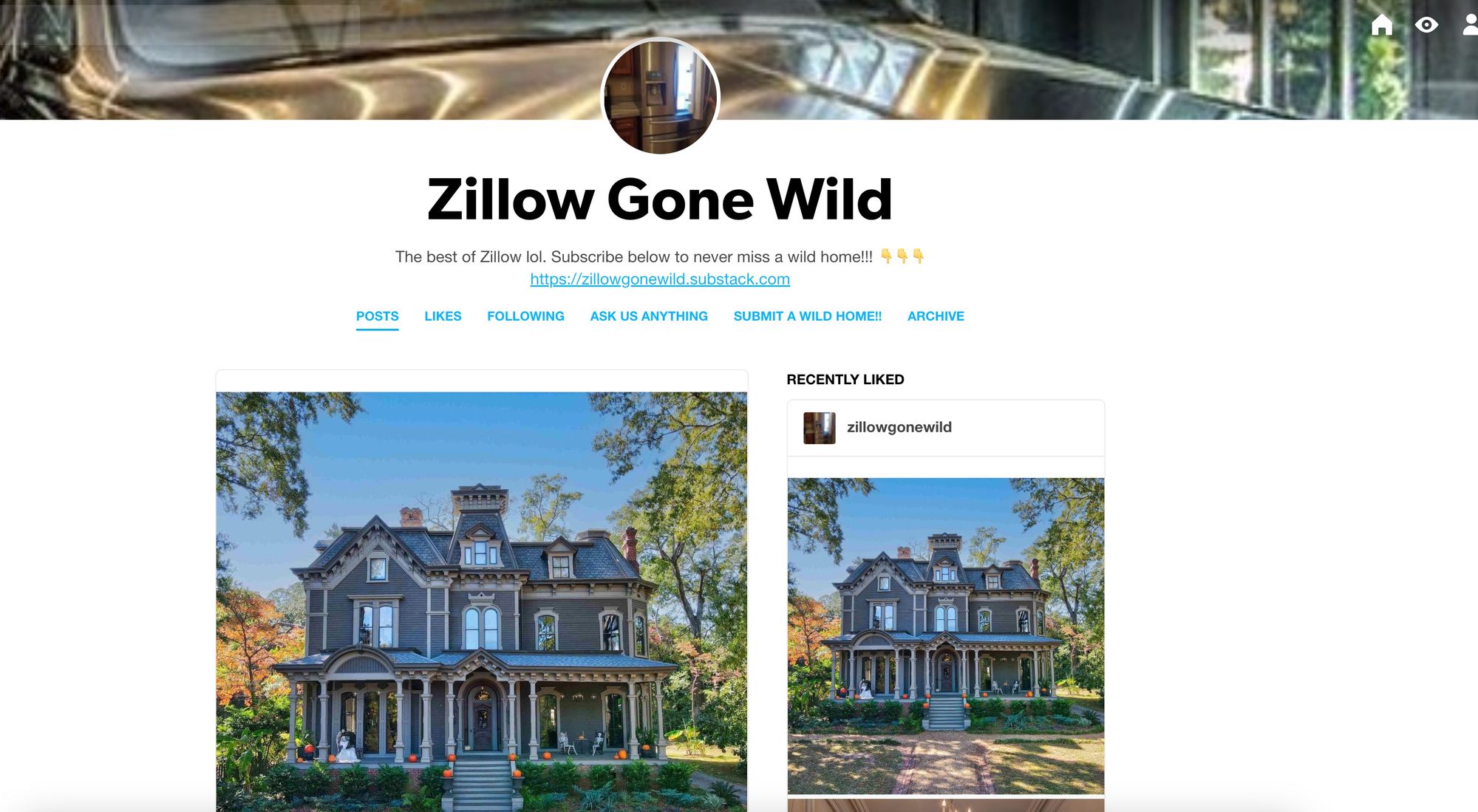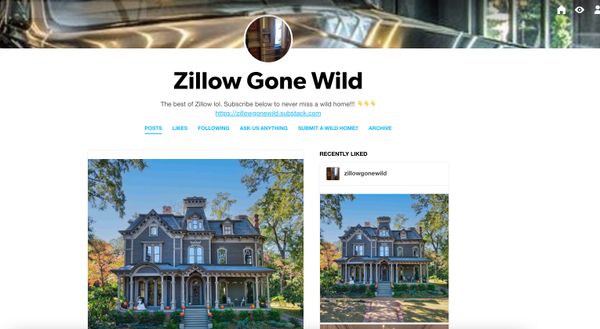 Netflix: Media companies like Netflix thrive on the conversation that their content generates on Tumblr. Netflix still updates its account regularly, which will be a great way to understand how a brand can use the platform.
DuckDuckGo: The browser company uses all of Tumblr's features, from text to gorgeous images and animation on its profile. It also uses Tumblr as an extension of its blog, posting content and directing to its main website or just sharing the whole article at once.
🖊️
Check out the
Tumblr brand directory
for more inspiration from other businesses. A quick note that a lot of brands abandoned their blogs and usernames, so content may be outdated or even gone.
6 tips for using Tumblr
Tumblr's been around for a while and has an established mode of operation. You'll likely have to go in and fit in, not go against the grain. Here are some tips to get the most out of Tumblr
Plan ahead and create an editorial calendar with Tumblr's built-in scheduling and queuing functionality.
Reblogs are far more important than likes. Liking something is essentially bookmarking, which is great but not valuable to creators, while reblogging counts more clearly toward statistics.


The tone and primary audience of the platform is irreverent — formal language is far from the norm.
Tags work similarly to hashtags and increase the visibility of your content. Proper tagging is expected and respectful.
Remember that people who view your Tumblr on desktops will see a website-like format — it's very different from Twitter in this way. Take advantage of Tumblr's customization capabilities to create a site that matches your existing brand.
Evergreen content does well on Tumblr. This is because Tumblr isn't news-driven, and stories that receive attention today could still be popular, even a few years down the road.
Explore Tumblr as a new way to connect with your audience
While Tumblr is gaining popularity at lightning speed because of its longevity and existing audience, it's not a replacement for Twitter and shouldn't be treated as one. The truth is, it's harder for brands to find a foothold on Tumblr because branded content doesn't always connect with the existing audience. So we don't think Twitter's going anywhere just yet, and most social media professionals agree.
However, it's worth setting up a Tumblr account and engaging with the platform and it's audience as part of your brand strategy. Some of your audience might already be there because it's been around for a while, so it won't be too hard to get them to find you there. While we don't currently have scheduling for Tumblr within Buffer, you can use the platform's great native scheduler.
Stay updated with our upcoming features through our product roadmap or join our community for updates.