Here we go again. If you work in social media, it's nothing new to adapt and change your strategy based on the ever-changing algorithms and the rise and fall of social networks. (Who else was on Vine? 🙋🏻‍♀️) But, of course, we wish you didn't have to.
The latest wave for social media marketers and creators is that TikTok might be banned in the U.S. The short-form video app has become one of the most widely-used social media platforms and is credited with impacting trends and cultural shifts.
However, there has been an ongoing battle in the U.S. over privacy concerns for the Chinese-owned company. Currently, TikTok's parent company is being asked to sell the company or potentially be banned in the United States.
TikTok is a beloved platform by creators and users because anyone can go viral and build an audience without tons of initial followers, unlike other social networks. As of late, most companies have a TikTok strategy, and there is no shortage of examples of TikTok assisting with business growth or skyrocketing someone into a full-time creator.
At Buffer, many folks in our community take advantage of our TikTok scheduling in their social media strategies. So, what would it mean if TikTok were banned in the US, and how can social media marketers prepare? We'll attempt to answer these questions below.
What does the potential TikTok ban mean for Buffer users in the U.S.?

There are a lot of unknowns around what it would mean for TikTok to be banned in the U.S., so we're not entirely sure what it would look like for Buffer, either.
There is no precedent for the U.S. banning an app outright. What will happen to U.S.-based Buffer users' connected TikTok accounts will depend on any action the U.S. government or TikTok takes. We will keep this blog post updated as we learn more.
How can marketers prepare for a TikTok ban?

There are still a lot of unknowns, but if you are the type that wants to prepare in advance, we understand that. Here are a few steps you can take to start preparing in case TikTok does get banned.
1. Download all your TikTok videos
Regardless of whether or not TikTok is banned, it's a good idea to back up your content, as you don't want to lose all of the great videos you've created so far. If you used Buffer to post your content to TikTok, then you will have access to all of your content in the Sent Posts tab.
If you want to go the extra step, you can save your videos to your phone's camera roll or upload them to a cloud storage service like Dropbox.
Download your TikTok videos by:
Click on the video you want to download
Click on the three dots in the bottom right corner
Click "Save video"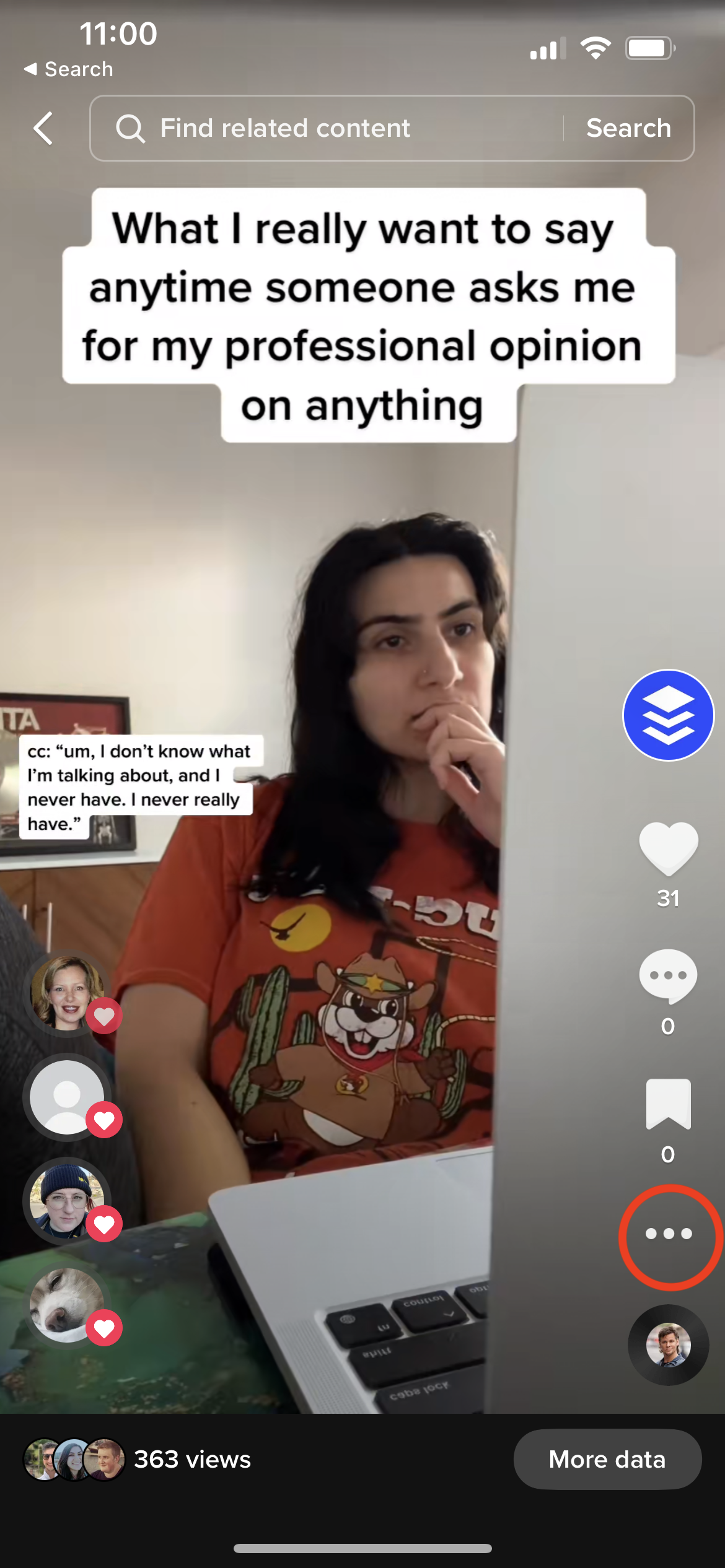 You'll see a confirmation that your video is downloading and when it is finished being saved.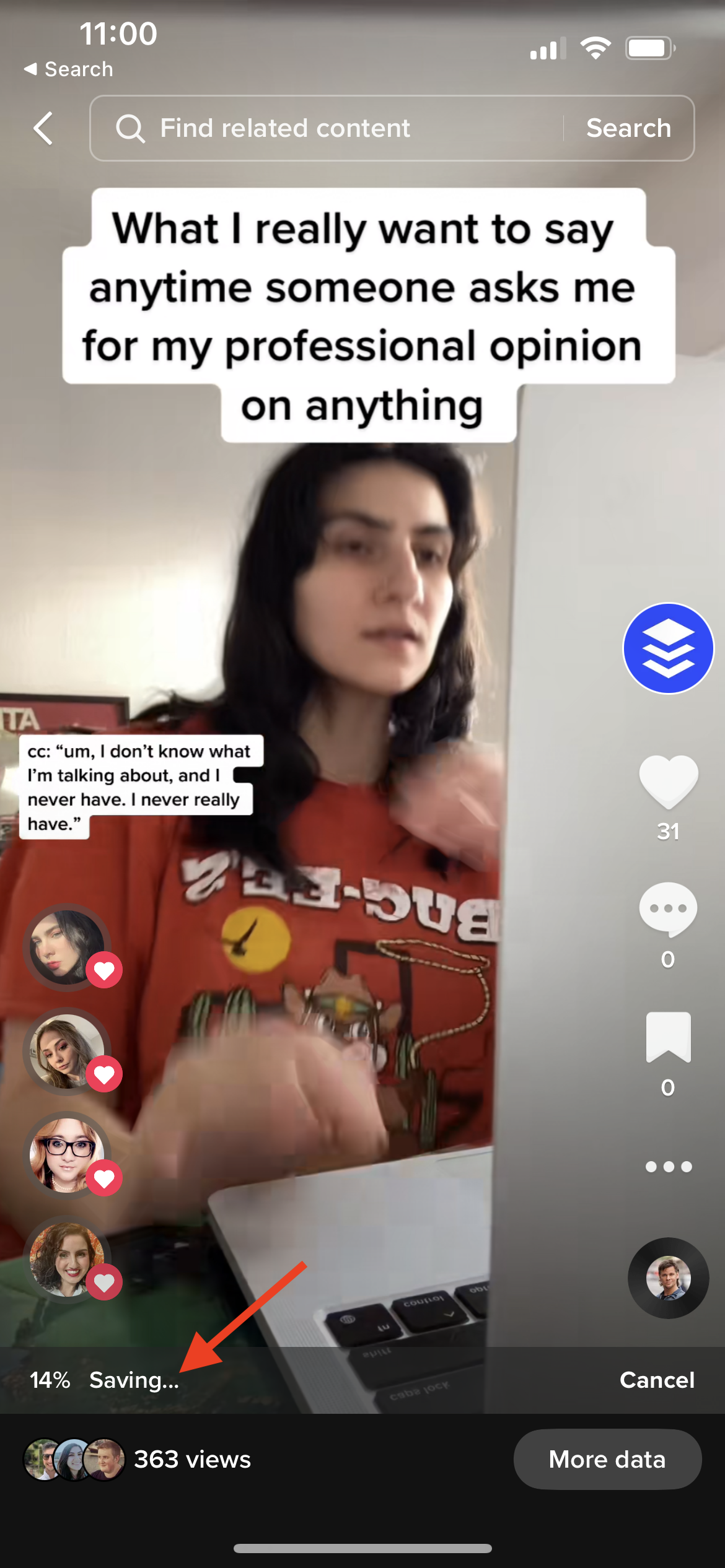 Downloading videos also means that you have access to them if you want to repost them to other social channels — a smart social media strategy that we recommend.
2. Tell your audience where else to find you

If TikTok is where you have a majority of your audience, you'll want to tell them where else they can find you if you or they lose access to the app. Make sure that you've shared the top other social networks and owned channels, like your website, link in bio, and newsletter, so they can keep in touch.
Here's an example from UnderTheDeskNews, who talk about the potential TikTok ban and point their audience to their podcast.
3. Update your link in bio

Update the link in your bio on your TikTok profile to be an evergreen link. If TikTok is banned, there's a chance you won't be able to update this link, but international viewers might still be able to see it and click through, so make sure that's a link you can leave up on your TikTok account.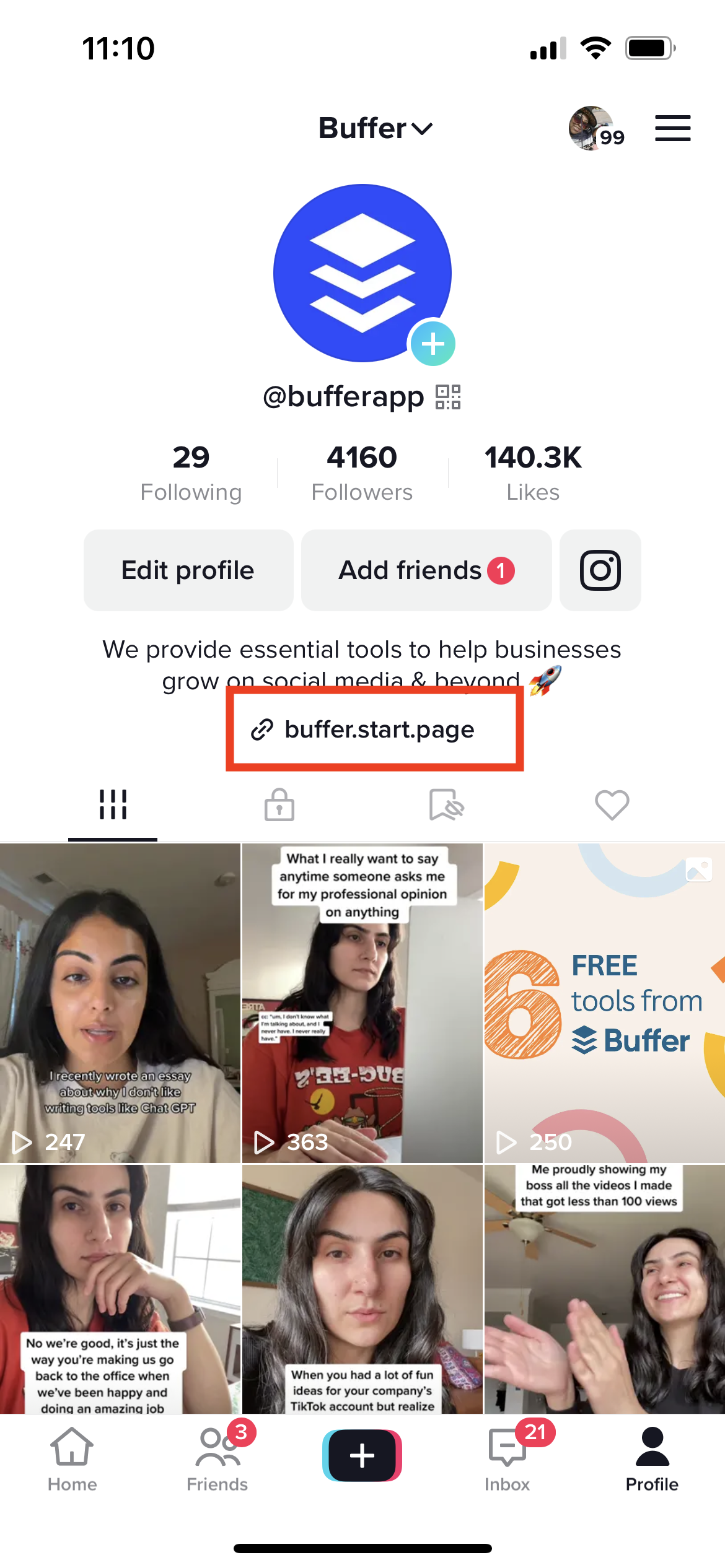 We recommend using Start Page as a quick and free link-in-bio tool that you can keep updated.
4. Evolve your social media marketing strategy

If TikTok is a part of your overall social media marketing strategy, you'll need to start making shifts if you or your audience can no longer access the app. We recommend investing in growing a few social media networks, like Instagram and LinkedIn, alongside TikTok.
If short-form videos are your jam, then start looking at Instagram Reels and YouTube Shorts, the two other leading platforms for sharing that content style.
TikTok potentially being banned is also an unfriendly reminder of the importance of growing an audience on the platforms and services you have more control over. It's a good time to keep your website up to date, get set up with a link-in-bio tool, and ensure you're leveraging your newsletter to its fullest potential.

This situation is still in flux, and we don't know what the outcome will be. For now, the best thing to do is stay informed and prepare for potential changes. We'll keep this blog post updated as we learn more.