Reach your followers and find new fans with Buffer's LinkedIn scheduler
Posting once isn't enough. Most LinkedIn posts are seen by just 1/5th of your followers. To beat the algorithm–and become the leading voice in your industry–you'll need to post regularly and at the right time. Buffer makes all that easier than ever.
Get started now
Analyze key metrics
Measure clicks, likes, and followers to double-down on what works
Mention relevant pages
Boost reach by @ mentioning other brands and pages
Discover when to post
Buffer reveals the best time, date, type, and frequency of post
See what hashtags work
Learn which hashtags bring in the most engagement
Reach your audience on LinkedIn
On average only 1/5th of your audience will see every post. To reach most of your followers, you'll need to post at least 20 times a month. Schedule LinkedIn posts in advance to reach all your fans and grow your following with Buffer.
Schedule LinkedIn posts at the
perfect time
The best performing LinkedIn profiles post 3/4 times per day. Not all of us can commit to that. Find the perfect time, date, and type of post to boost engagement without draining your time and let Buffer do the hard work for you.
Take your social reporting
to the next level
Show off your top performing posts and all the metrics that show your social success in our fully customized (and absolutely stunning) reports—perfect for all-hands presentations, client briefs, and cross-team collaboration.
Optimize your LinkedIn posts and receive 98% more comments
LinkedIn posts with visuals receive 98% more comments than text-only posts. With Buffer, you can include a photo, an infographic, or even a video in your scheduled post. Add hashtags and mention other LinkedIn pages to reach even more people outside of your network.
Growth shouldn't take forever.
Reach your audience faster than ever.
Schedule up to 2,000 posts in advance across all major platforms. Receive personalized tips on how to improve. And download reports to learn how you've performed—all with Buffer.
Get started now
"

Buffer helps people understand what's working so that they can get better results on LinkedIn

"
Ting Ba,the Group Product Marketing Manager of LinkedIn Pages.
Buffer is an official LinkedIn partner, making it even easier to post consistently, measure your progress, and set your own course for LinkedIn success.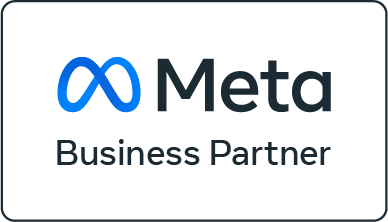 FAQ
1

How does LinkedIn scheduling work?
2

What types of LinkedIn posts can I schedule with Buffer?

You can schedule LinkedIn image posts, GIF posts, video posts, and link preview posts. Link previews posts generated for LinkedIn can be customized, meaning you're able to modify the title, description, and image if you wish.
3

Can I schedule posts to my LinkedIn profile and LinkedIn Company Pages?

You sure can! With our platform, you can plan, edit, draft, and schedule posts to your LinkedIn profile and LinkedIn Company Pages. You can also get detailed analytics on your posts to LinkedIn Company Pages.
4

Can I mention/tag LinkedIn Company Pages in my scheduled LinkedIn posts?

There are times when you'll want to callout another social account in your posts. These are sometimes called 'at mentions,' '@mentions,' or 'tags.' With Buffer, you can mention/tag other company pages and it's really easy to do. To mention a LinkedIn Company Page, copy and paste the LinkedIn URL for that Page in the composer (eg: to mention Buffer,you would copy and paste our LinkedIn URL that looks like this: https://www.linkedin.com/company/bufferapp/).
5

Can I schedule multi-photo posts to publish automatically to LinkedIn?

Yes! You can schedule and publish multi-photo posts to LinkedIn automatically.
6

How do I schedule LinkedIn posts?

Scheduling LinkedIn posts through Buffer is super easy. Here's how:

To get started, log in to your Buffer account
Click the Create Post button at the top right corner of your calendar or queue
Select the LinkedIn Company Page or profile social channel you'd like to schedule to by clicking on the avatar at the top of the composer
Craft your post by adding any photos, videos, GIFs, text, and hashtags
Then click on Add to Queue, Share Now, Schedule Post, or Save as Draft depending on your scheduling preference


Head here for a full guide on how to plan, schedule, and publish to Instagram.
7

Why should I schedule LinkedIn posts?

If you're a small business owner, or social media manager, there are many benefits to scheduling your LinkedIn posts. Here are a few reasons why people prefer to schedule:

It saves you time and mental energy
It ensures that you post consistently (and keeping a consistent schedule helps you maximize engagement)
It gives you better control over your LinkedIn content
It enables you to plan and post to LinkedIn from your desktop
8

How do I start scheduling my LinkedIn posts?
Remarkable brands were built with Buffer. Stand out on social and start scheduling your LinkedIn posts, today.