MRR
$1,498,636
ARR
$17,984,388
EBIDTA
$1,340,654 (+15%)
Paying customers
79,665 (-2%)
Q2 Revenue
$4,527,930 (+6%)
EBITDA Margin
29.61%
This quarter was Buffer's 9th company-wide retreat and it was a joy to get to see the entire team in Singapore for a week. Our People team did an incredible job of creating a relaxing and productive space for the team to gather and it was a week packed with insightful sessions and team-bonding.
In addition to being able to spend time together, in Q2 were deeply honoured to be recognized as one of Inc's Best Workplaces for 2018. We're always looking for ways to make our workplace more inclusive and forward thinking and we're grateful for the recognition.
This quarter also marked the deadline for GDPR. Our Product, Engineering, and Finance team worked diligently to ensure that we are not only compliant, but able to go use the opportunity to go further into being pro-active about spam and continue to develop tools that identify and suspend abusive users.
Below, each area executive has shares updates for what their teams have been up to this quarter. Read on to see more transparent metrics and reporting.

Jump to a specific area update:
Finance
Advocacy
Engineering
Product
Marketing
People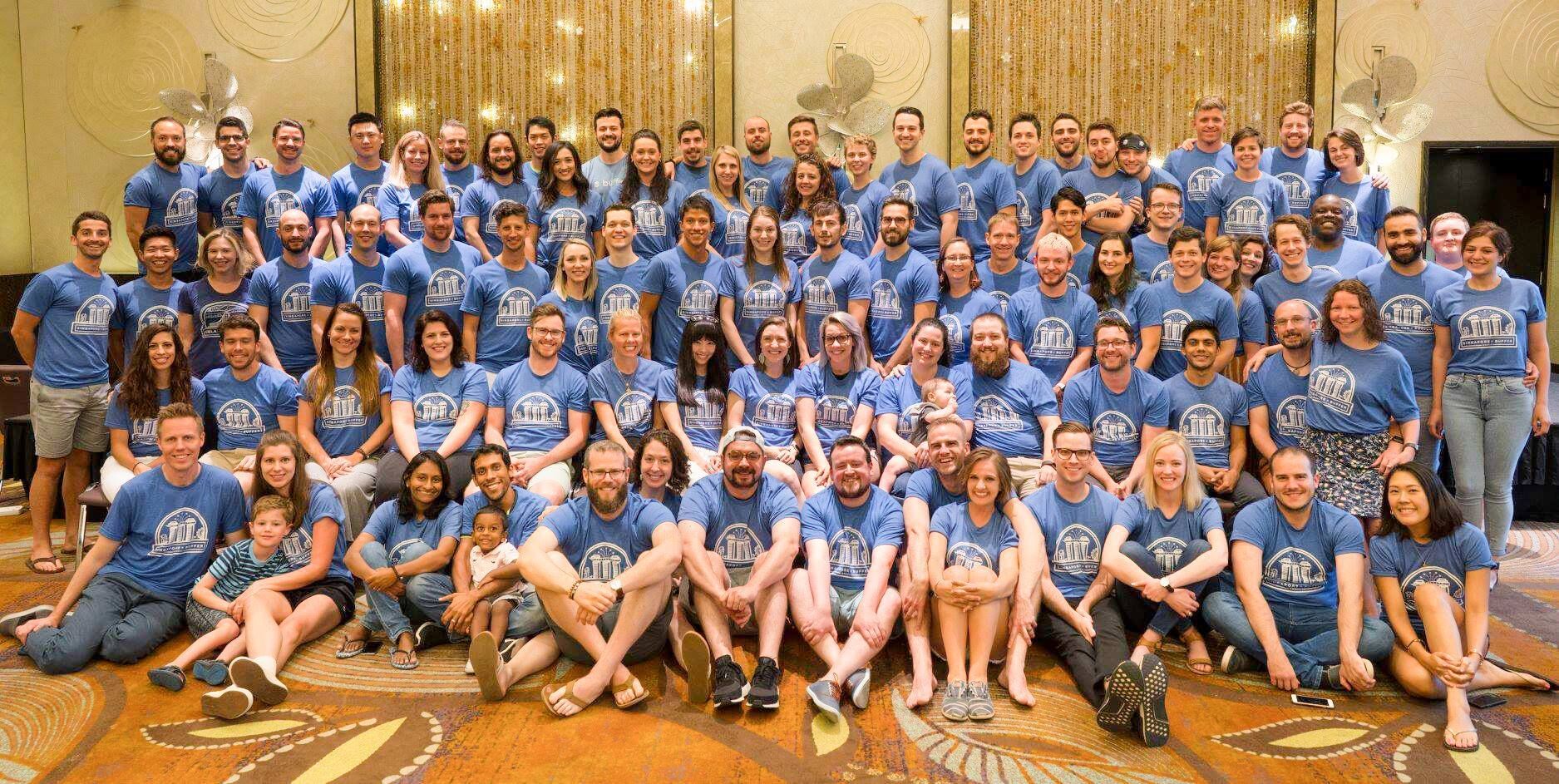 Finance
From Director of Finance, Caryn Hubbard
Over the past few months, we've accomplished a lot at Buffer with engaged effort and smart work. We've sustained a high level of profitability and our EBITDA margins remain solid. At the end of June, we crossed $500k in operating income, which is our highest yet. Our revenue per customer and lifetime value is steadily increasing. We also achieved a long-term milestone by surpassing $7mm cash in the bank.
This quarter we have seen a slow decline in our MRR growth rates and are working with our Data team to deeply analyze the contributing factors. We have a close eye on reasons for churn and customer NPS scores and are sharing those results with our product team.
Advocacy
Customer Effort score
5.74/7
NPS
48 (-4)
Customer Happiness score
88 (+0.1%)
Customers helped on social media
7,639 (+3.36%)

Customers helped over email
15,422 (-0.8%)
Number of High Touch customers (New stat!)
346

Average monthly revenue per high touch customer (New stat!)
$381.36
From Director of Advocacy, Åsa Nyström
The second quarter of the year was an active time for the Customer Advocacy Team with travelling for our Singapore retreat as well as GDPR changes. We're proud of how we've been able to implement a strong strategy for retreats when Advocates are all in the same timezone and many people on the team are travelling. A major accomplishment was keeping response times within 24 hours to all of our business customers throughout the retreat. Another high point in response times was seeing the team make big strides to hit our goal to reply to people on social media within 1 hour, we're getting closer with a median response time of 3 hours 17 min.
We've also been working hard to improve our communication with Product and Engineering Managers and introduced Jira to help with bug tracking and escalation. This has had a very positive impact on our product quality and customer experience.
Engineering
Requests for Buffer.com monthly average
234.67m (+0.43%)

Monthly average response time for Buffer.com
339.67 ms (- 5.21%)

Requests for api.bufferapp.com monthly average
210.33m (+ 1.94%)

Response time for api.bufferapp.com monthly average
410ms (-3.83%)

From Director of Engineering, Katie Womersley
We've revamped our engineering hiring process and are welcoming new teammates! Gisete joined us as a marketing engineer, Joan joined us as an engineering manager, and Ana joined us as a front-end product engineer! We're looking forward to welcoming Lola, Maya, Eduardo, and Amy Lee to the team in Q3.
This quarter marks the launch of a new authentication service! We'll soon be migrating customers login credentials from being stored locally within Publish and Reply into that service. This paves the way for users to share billing, organizations, social accounts, and team members across all our products. Marketers will be able to go "full stack Buffer."
We also now send 100% of Buffer updates out via Kubernetes, completing the migration of Buffer Publish's most important component. Buffer Reply also now uses the shared Buffer Kubernetes cluster, working smarter and leverage our systems expertise.
Finally, we became GDPR compliant with our data and went beyond with pro-active spam and abusive user suspension tools.
Product
Publish MRR
$1,462,474 (+2.6%)
Reply MRR
$35,324 (+2.1%)
Analyze MRR
$838 (+37.6%)
From Chief Customer Officer, Carolyn Kopprasch
One of our biggest projects during Q2 was to prepare for GDPR on May 25th. This was a perfect occasion to review our data retention habits, and we were glad to reach this deadline!
The Publish Team, the one you might think of as "your Buffer account," is hard at work building a brand new dashboard. We also rounded out our Instagram integration by adding options like galleries and location tagging.
Our Reply team made some much-requested updates as well. Customers can now see which of their teammates are online and viewing conversations, videos now show directly in DM and we streamlined our signup flow by removing the credit card requirement. Our Mobile team also created Reply apps on both iOS and Android.
And our newest product, Analyze, is speeding toward Beta. We released a set of new reports and more professional downloads, making it easier to share results directly with clients. We're now reporting Engagement Rate across Analyze; this was one of our most requested features.
Marketing
Awareness
25,790,070 (Target: 26,000,000)
Acquisition
386,733 (Target: 390,000)
From Director of Marketing, Kevan Lee
This quarter was one of several milestones for the Buffer marketing team. We welcomed Gisete, our new marketing engineer to the team! On the awards side of things, we won a Webby award for the Buffer mobile app on iOS and Buffer was named one of Inc's Best Workplaces of 2018. We also launched the beta of a brand ambassador program for our customers, retired bufferchat and came up with new ideas to engage our audience on social. Finally, the podcast celebrated 100 episodes and 1 Million total downloads.
We've now had multiple cycles of working with clear ownership of awareness and acquisition and the squad format for our marketing team. The squads are both close to their targets: awareness (105 million goal for 2018) and acquisition (1.8 million goal).
We also experimented with a few different team-building and future-of-work ideas: we took personality tests together, we turned off Slack on Fridays, and we tried a modified "summer Fridays" which turned into a deep work day.
People
From Director of People, Courtney Seiter
In the calm of post-retreat Q2, the People crew focused on growing the Buffer team and creating a great experience for teammates new and veteran alike.
Our biggest project was the completion and relaunch of our revised Buffer values – the first major revision in the company's history. Here's a blog post detailing our whole process, and we also have a new landing page just for Buffer values.
Additionally, we:
Welcomed five new teammates (hi Heather Mae, Gisete, Joan, Katie and Ana!) and endeavoured to make their introduction to Buffer smooth by iterating on our onboarding process.
Launched a pilot program focused on coaching Buffer teammates who lead others.
Announced a team-wide summer holiday (we were all offline on July 27!)
Planned a voluntary ally skills workshop to continue our focus on diversity and inclusion.
Photo by Kaidi Guo