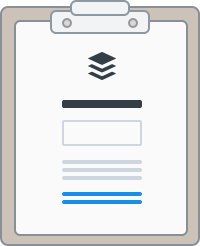 Buffer Product Report
August 2016
Key stats in August
Weekly active users
(Awesome + Individual plans)
157,194 +1.3%
Weekly active Buffer for Business users
4,451 0%
Buffer for Business monthly recurring revenue
$445,334 +4.7%
B4B trial starts
9,450 +9.9%
August has been a month of progress across the product and growth tribes and exciting new transitions within the team.
Buffer on the web: Sharing per social network coming soon
Update by Suprasanna Mishra
Highlights:
You'll soon be able to customize your posts on a per social network basis rather than one size fits all
Content Library (an efficient way to repeat your top-performing and evergreen content) is in beta and we continue to build it ?
iOS and Android have new flows for signing up vs. signing in, to make things more clear for our customers
Instagram reposting is coming soon ?
We're adding two teammates to the Buffer tribe: Roy as a Product Researcher and James as a Product Designer!
Our two biggest ongoing web projects are a new version of the composer (that's the area where you type out your social media updates) and the Content Library. For both, we've had an effective month of week-long sprints!
Composer upgrades: Customized for each network
We've been working on getting the new composer extension ready and it's looking promising to have wrapped up in September!
The new composer moves to having a text field per network each time you create an update, rather than one text field for all networks.
We are also nearly wrapped up with what we're calling "attachment glances." Imagine you have a composer for each social network and when you click off of it, it shows you a preview of what you've written and attached before you Buffer it all! Here's a sneak peek ?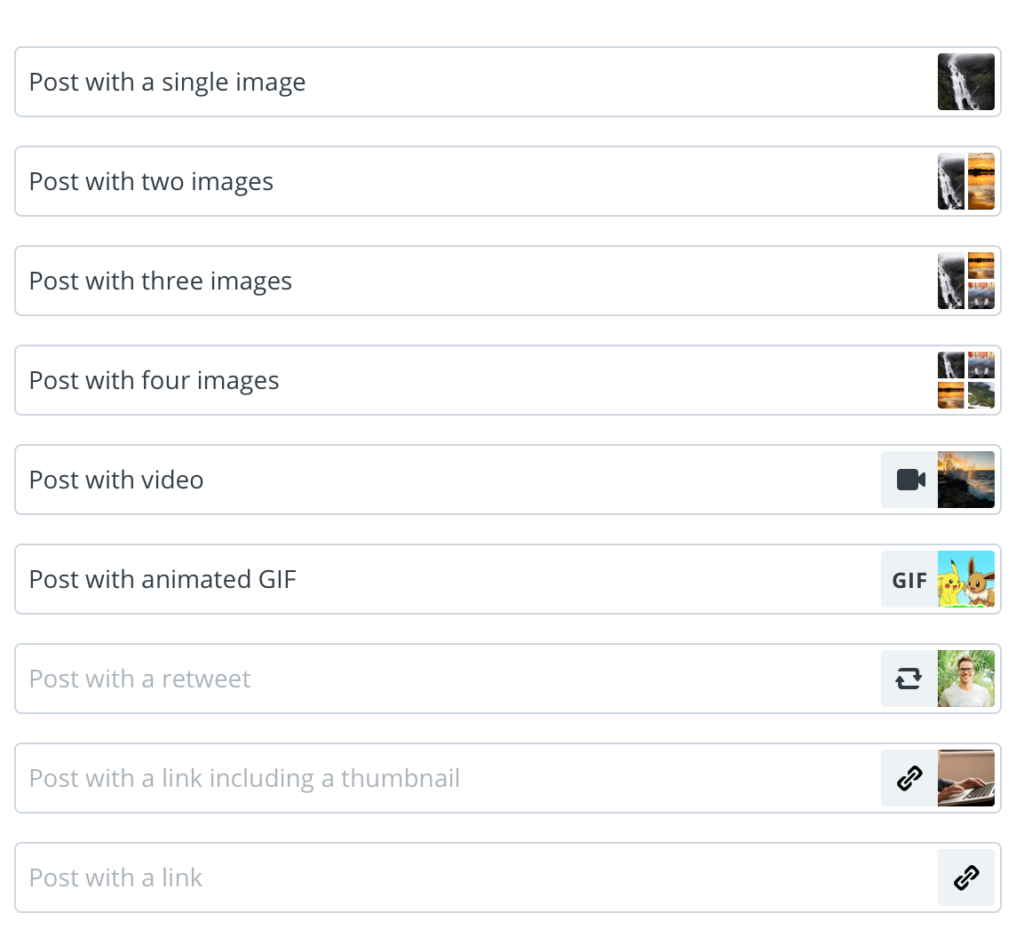 On the web side, we're doing some heavy lifting on the architecture side to integrate the new composer into our existing experience. Fingers crossed, things are looking great so far there.
Content Library: Building out our MVP
We started focusing on making our MVP of Content Library more robust and scalable in July, and that progress continued through August! We're seeing fewer bugs, adding more tests and generally starting to feel better about deploying it to more customers. We still have lots to go here and will keep you posted!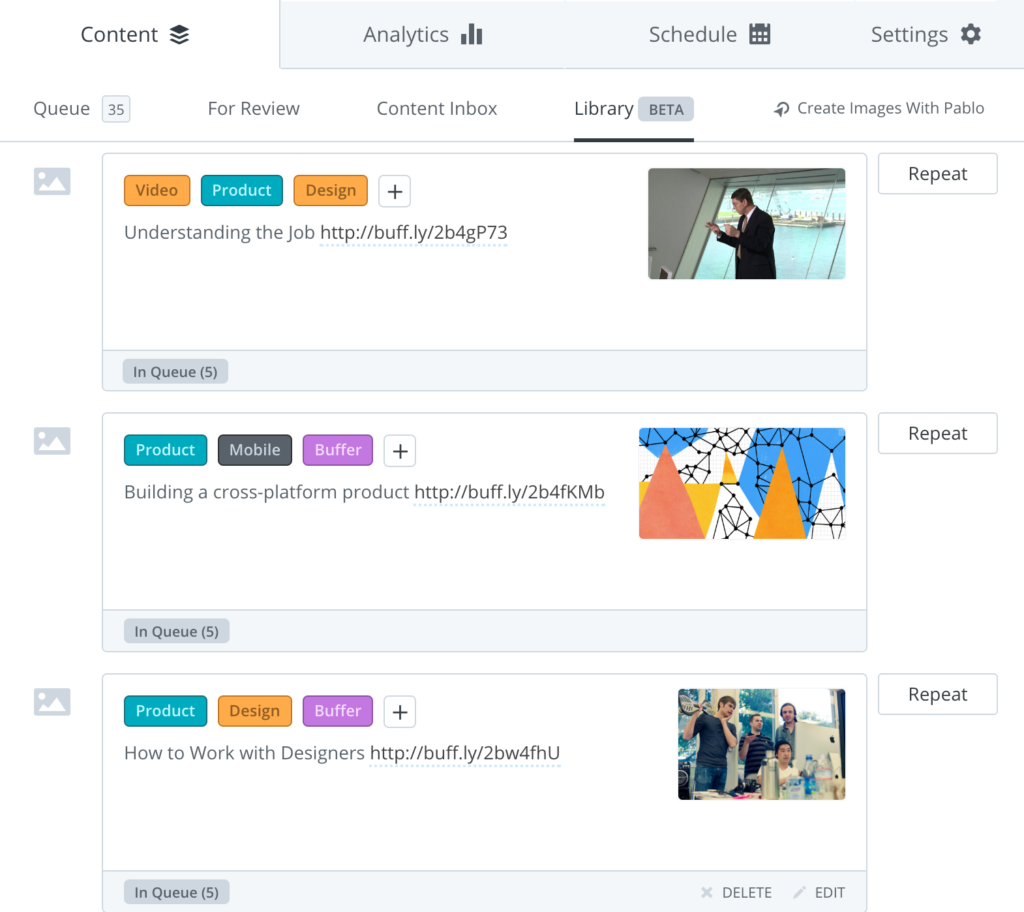 Mobile: Easier sign-in, Instagram reposting coming soon
In August, we launched a new flow for signing in and signing up. We hope that makes your mobile experience more hassle-free when trying to figure out what account to sign in with.
And we'll let you in on a little secret – for both iOS and Android, we're working on a repost function for Instagram posts! Lots more coming soon.
Team member transitions
We're excited to welcome James (Product Design) and Roy (Product Research) into the Buffer tribe! (James and Roy previously worked on Rocket, though we've sunsetted that product for now!)
We'll be able to tackle so much more with their help and can't wait to see all the awesome insights and work they'll bring to the tribe.
Buffer for Business: New team members permissions and analytics
Update by Tom Redman
Key stats:
2,715 new team members added (+12.6% from July)
33,264 social contributions approved (–2.3% from July)
Org Admin and Overview Analytics
Our engineers are heads down and making great progress on a new way to handle team member permissions, new Overview Analytics and a robust data backend to support new analytics work in Q4 and beyond.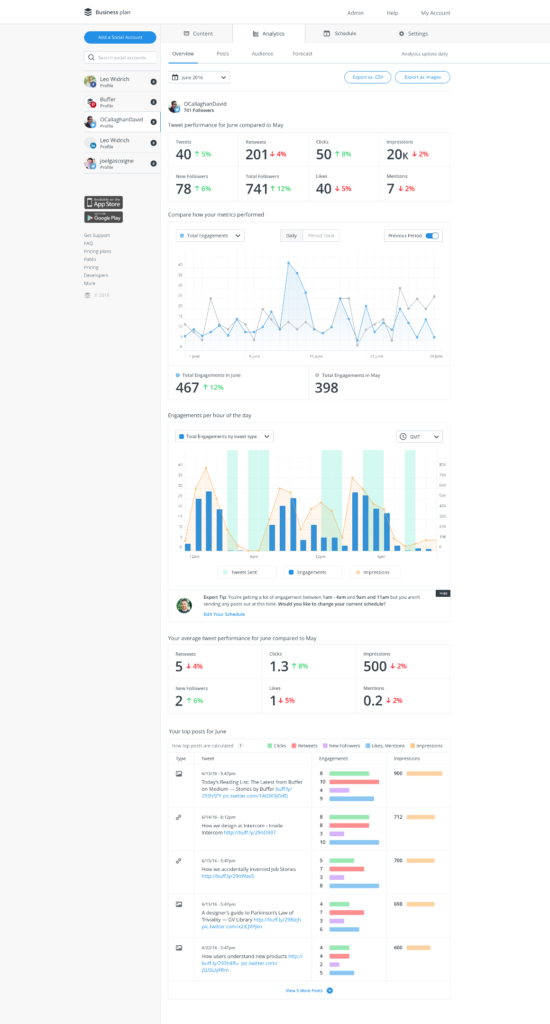 One of our top goals is to start rolling out the new team member permissions update externally. However, we realized there were some aspects of our permissions systems that needed updating before we could comfortably enable our customers to use the new system.
With this in mind, we've decided to delay the introduction of Facebook Page Mentions, which will allow us to focus on the final pieces of the Org Admin. Facebook Page Mentions will be coming very quickly following the release of Multiple Composers at end of Q3 or beginning of Q4, as we're keenly aware of the usefulness of the feature.
While development is well underway, we're also researching a brand-new team collaboration tool. We have been looking at data, chatting with customers, and sharing ideas and designs for this tool, with the hopes we'll be ready for development to start in Q4.
Growth: Trial experiments, new tracker bar
Update by Maxime Berthelot and Tom Dunn
Key stats
Business trials
357 converted B4B trial users (+7.2% from July)
9,400 users ended their trials in August (–4.1% from July)
Awesome trials
24,500 customers starting an Awesome trial (Compared to a monthly average of 3,100 for the past 6 months).
1,078 conversions (Compared to a monthly average of 490 for the past 6 months).
This month we defined a new mission that we believe to be a better fit for our new direction at Buffer. Our mission: To help customers experience Buffer's value ? !
Key growth experiment: Does trial length change conversion rates?
We've done a lot of experimenting with the Buffer for Business trial to figure out what length of time is best to help users understand the value of its tools.
After reducing the trial length from 30 days to 14 days, we found …not much difference. Churn remained the same, and customer behavior and feature adoption (team members added, updates sent etc) did not change.
Our conclusion is that trial length does not make a significant impact on conversion rates. We have decided to keep the trial at 14 days so we can learn and iterate faster, and we're excited to improve the onboarding flow.
This number should grow over the next 1–2 weeks as it can take customers some time to process upgrades post-trial.
August has also been the best month since March when we doubled B4B pricing.
After ending the full–option trial experiment, we've started to see a decrease in the number of trial starts.
Decreasing the number of trial starts and increasing the conversion at the same time is a good sign that we're getting better at onboarding customers in the B4B target audience.
Growth experiments launched in August:
Awesome trial A/B test: We believe that when a customer is offered unrestricted access to the Awesome plan immediately, they are more likely to experience the value of paid features and are therefore more likely to upgrade at the end. So we ran an experiment from August 2–26 where 50% of customers signing up from Buffer.com were put on a 7-day Awesome trial. Early data analysis indicates that customers are* more likely to convert as a result. We will continue to monitor activity and churn for a while to make sure it's the best fit for customers and Buffer.
We launched a new version of the Buffer for Business trial tracker bar. We've had some fantastic editing sessions with Joel to ensure great UX and design on this. Huge congrats Steve for making this happen. The new version is really slick ?
We stopped automatically upgrading Buffer for Business trialists who had come from the Awesome plan and showed no activity during the trial. This felt like the right thing to do and we are extremely grateful to the heroes who have taken such wonderful care of customers here. We are glad to see a reduction in refunds and upset customers since this change went live.
Growth team: Fun happenings
Max started a personal experiment: No added sugar for 1 month. Will share some data later!
Steve stopped drinking coffee for several weeks. He learned some great lessons!
Over to you!
Is there anything you'd love to learn more about? Anything we could share more of? We'd love to hear from you in the comments!
Check out more reports from August 2016: