We did our own testing, asked our creator friends, and snooped around in Facebook groups to find these 30+ free Instagram tools.
These tools will help you research, create, and schedule high-quality content that inspires and engages your audience. You'll pull powerful insights from analytics to collaborate better, optimize and grow your Instagram, and win more revenue. Visually plan your content calendar and make your profile a "must-follow" with Buffer's suite of Instagram scheduling and analytics tools.
Free tools for planning and scheduling Instagram content
On Instagram, success often comes from consistently publishing content that interests your audience. These tools will help you create the right type of content, and publish consistently for better results.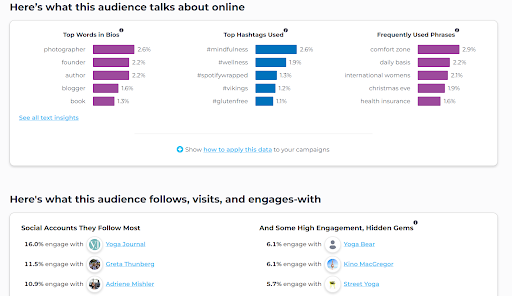 SparkToro is an audience research tool that helps you learn who your audience engages with, and what they talk about online.
With its free plan, you'll discover the topics that interest your audience, and the language and hashtags your community uses. That way, you can generate tons of high-performing content ideas based on real data.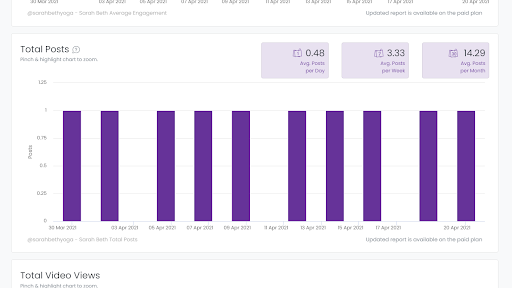 Analisa is an AI Instagram tool that helps you analyze tons of competitor data. You can learn how often the top influencers in your space post per day to guide your content calendar.
Although its data is limited in the free plan, you can use it to see some of your competitors' top-performing posts — and mine content ideas from them.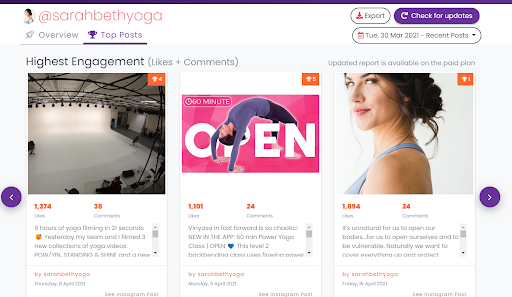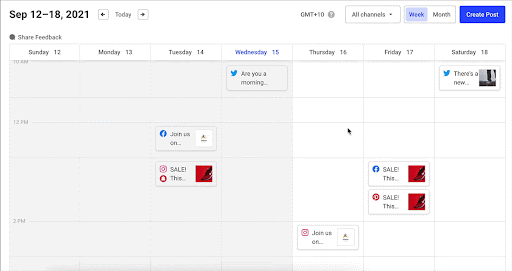 Schedule and see your entire content plan for weeks or months!
The visibility the calendar provides will help you spot and fill gaps in your content strategy. That way, you'll make sure you're planning in advance, and consistently sharing content. Buffer will also show you the best times to post for your unique Instagram account. So that you're publishing content at the right time.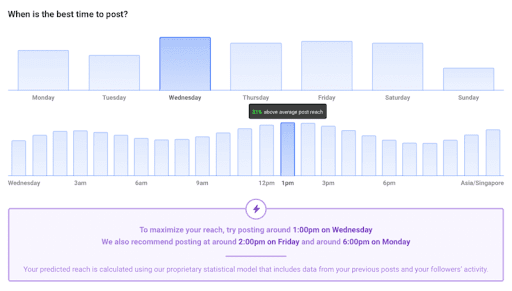 Free tools for creating Instagram content
Even the best creators need help sometimes. These content creation tools will give you access to free, easy-to-use templates for your feed, Reels, and Stories.
The second AI tool for Instagram on the list, Buffer's AI Assistant helps you generate text for your content and captions in seconds.
From trending topics to quotes and industry-specific topics, use Buffer's AI Assistant to shorten your content creation time without sacrificing quality.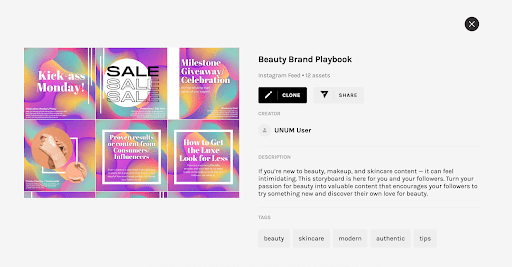 UNUM is a visual planner app that allows you to see what your profile grid will look like after you post your next few photos. You can also edit your photos and videos, draft your caption and hashtags, and schedule your posts with the app.

UNUM has Instagram analytics tools and scheduling capabilities, but we like it for its design templates.

With its free plan, you get 18 grids to plan your posts and 500 photo and video uploads per month. There are paid options available, which give you access to more planning grids and a higher upload limit.
Canva is a graphic design platform that's wildly popular with busy creators for its versatility.

The website features templates that come in every format you need, including your Instagram feed and Stories. It also has easy-to-use drag-and-drop features, so you don't have to be a graphic designer to make quality assets.

Canva also comes with a stock library full of photos, animations, music, and videos to help you create ads and Reels.

Canva is free to use, but its paid plan unlocks even more design features, like the ability to create a brand tool kit and access to the best designs.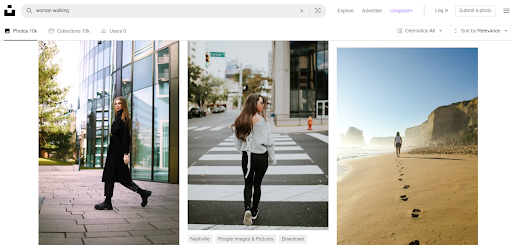 Unsplash is a free photo library with over three million free-to-use photos.
If you don't want to use your own photos for Instagram, you can find high-quality stock photos on Unsplash. The best part? You don't need to attribute most of the photos you use. Here's what their license page says:
"Unsplash grants you an irrevocable, nonexclusive, worldwide copyright license to download, copy, modify, distribute, perform, and use photos from Unsplash for free, including for commercial purposes, without permission from or attributing the photographer or Unsplash. This license does not include the right to compile photos from Unsplash to replicate a similar or competing service."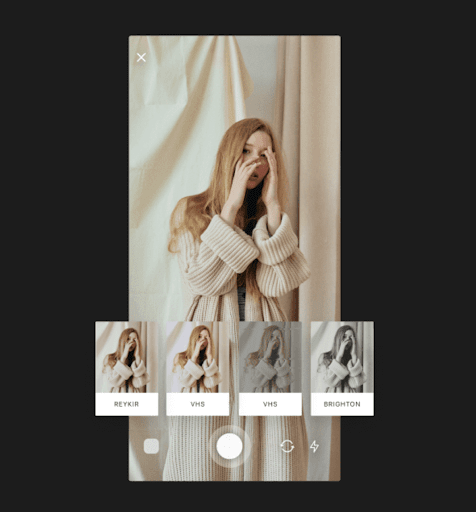 The Unfold app is a Squarespace product with over 200 templates to create beautiful Instagram Stories.

Unfold comes with built-in fonts (so you're not limited by Instagram's selections) and photo-editing tools.

Unfold is free to use, but its paid plan unlocks even more design templates and features.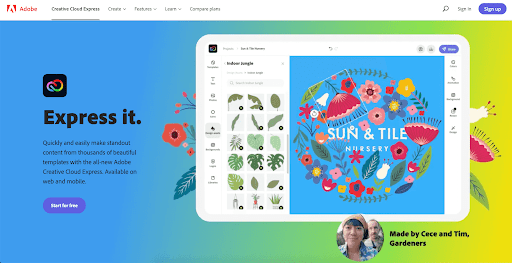 Anyone familiar with Adobe Spark will be thrilled to learn that it's been improved and rebranded as Creative Cloud Express.

This tool is Adobe's solution for well-designed social media templates with easy-to-use, drag-and-drop features. It's also a good alternative to expensive photo-editing apps thanks to its basic editing features like resizing, background removal, and file conversion — go from JPG to PNG or from PNG to JPG in a snap.

There are thousands of templates available in Adobe's library, in addition to fonts, stock music, and a limited selection of stock images from Adobe's library.

Adobe Creative Cloud Express is free, but the paid plan gives you access to even more assets, music, and design features.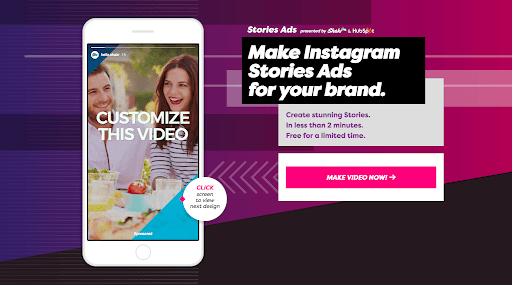 StoriesAds is a tool specifically designed to help you make high-quality Instagram Stories (and vertical videos).

It provides several templates so that you don't have to create a video from scratch. You'll also get a prompt to customize your video so it doesn't look like a template.

Its website states that the tool is "Free for a limited time," so you might have to pay to use its marketing tools in the future.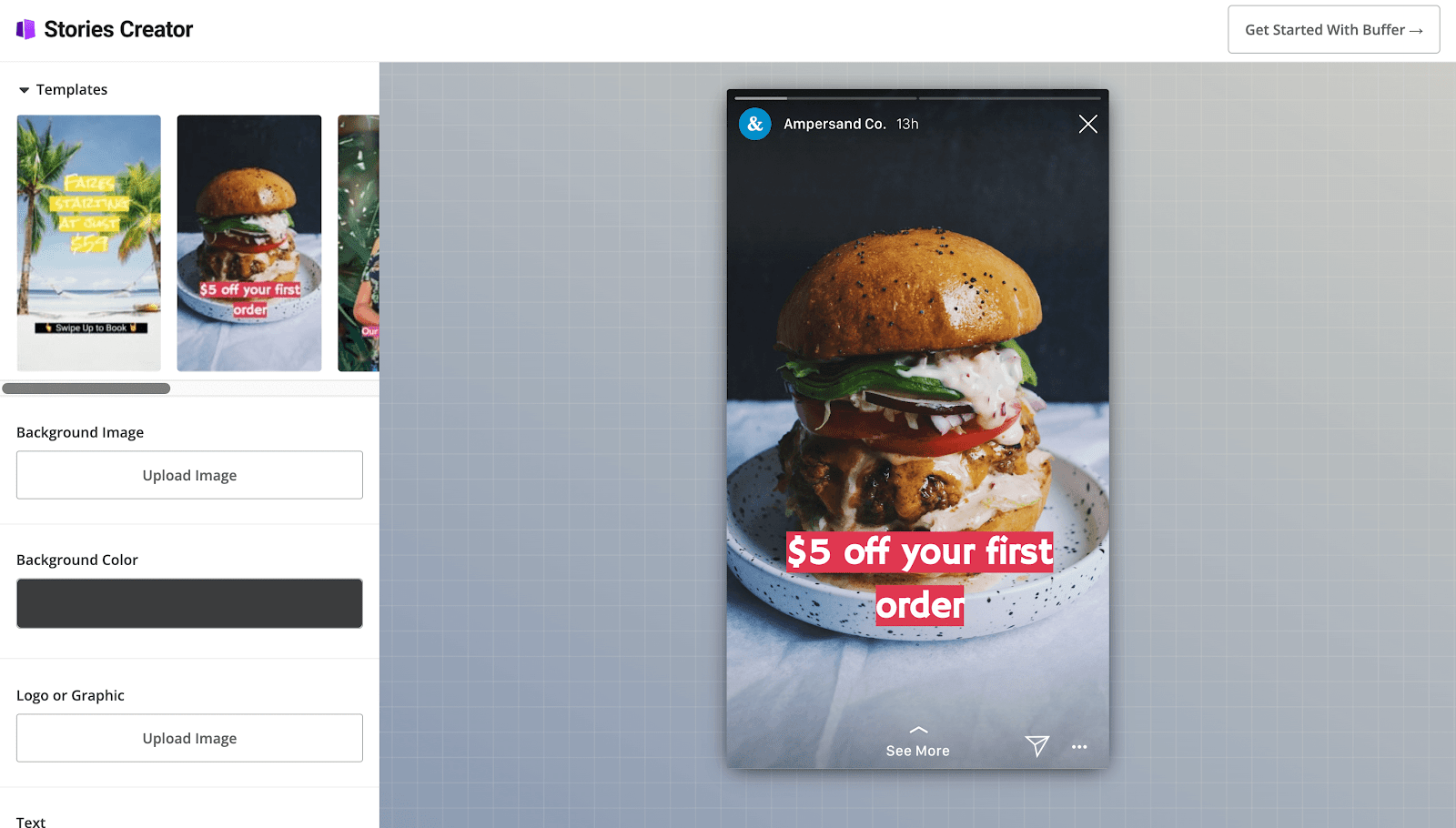 Buffer's Stories Creator is a powerful tool to create high-quality, eye-catching Instagram Stories to help you grow.

If you're short on time or just starting out in design, you'll love the simple-to-use interface (and the templates!).
Start by uploading an image you want to use (you can also choose a solid background color). Upload your logo or any other branded assets. Then, type a message using any font from Buffer's font library—letting you move away from Instagram's limited choices.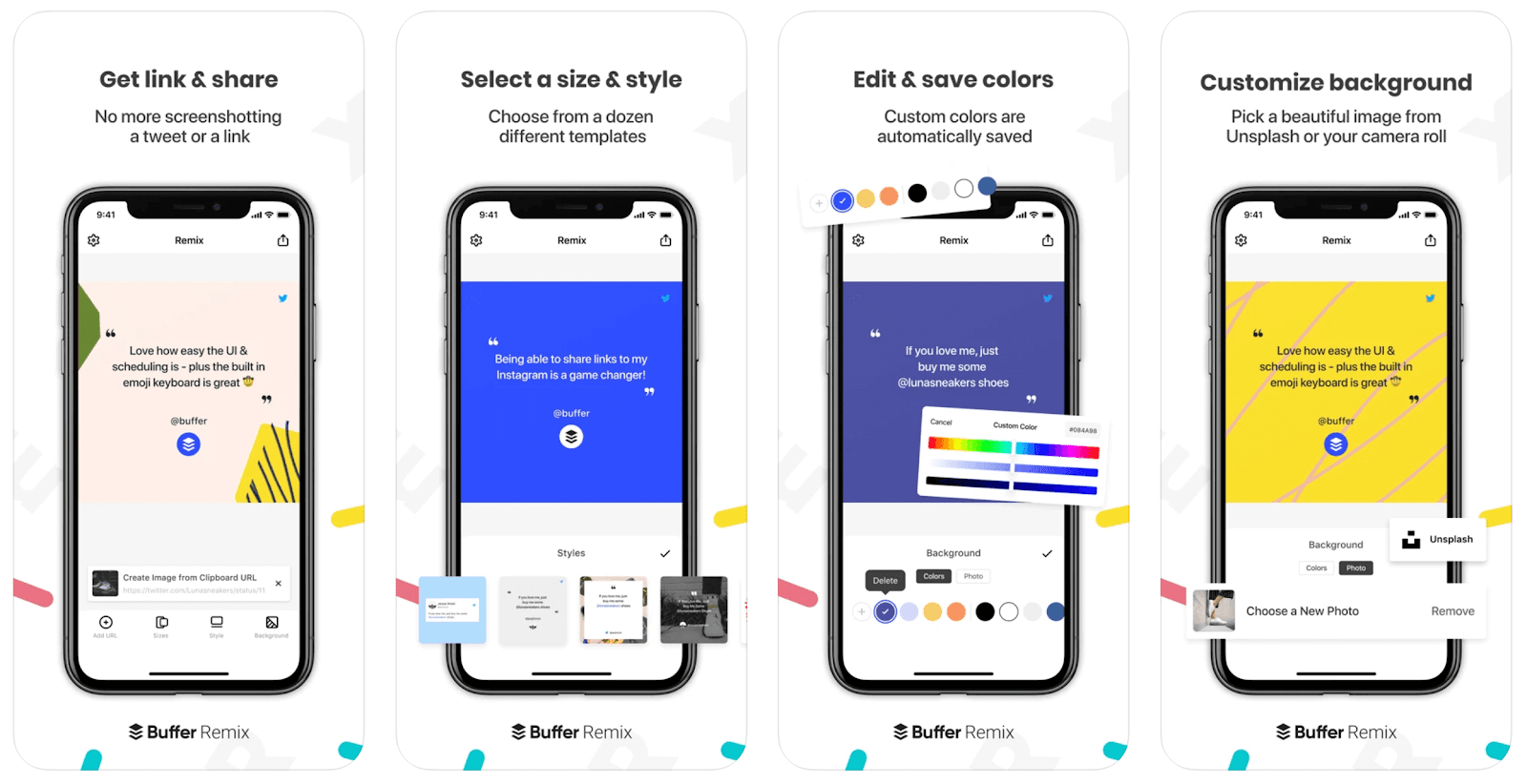 Remix by Buffer lets you easily transform content from a link, tweet, or Shopify product into beautiful Instagram graphics.

Imagine your customers tag you in tweets about how amazing your products are. Remix lets you grab those tweets, turn them into well-designed image assets, and post them on your Instagram feed. This means you can share positive customer feedback on multiple social media platforms at once.

Plus, it's a free and simple tool to use. All you need to do is download the app, paste in the link you want to share, and the tool creates a well-designed asset for you.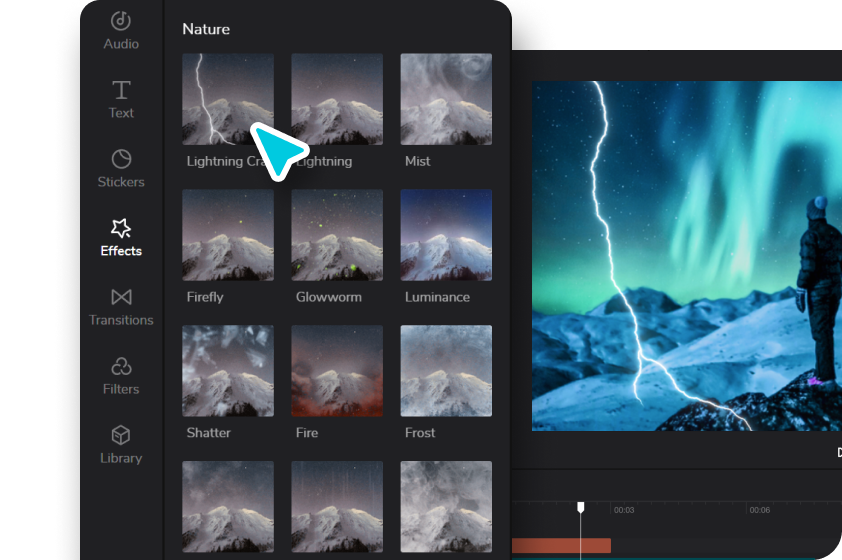 Capcut is an Instagram video editor that allows you to add cuts, effects, transitions, stickers, and animated text to your videos before your upload on Instagram.
You can create videos for your Reels, and download them in 4k resolution using this tool.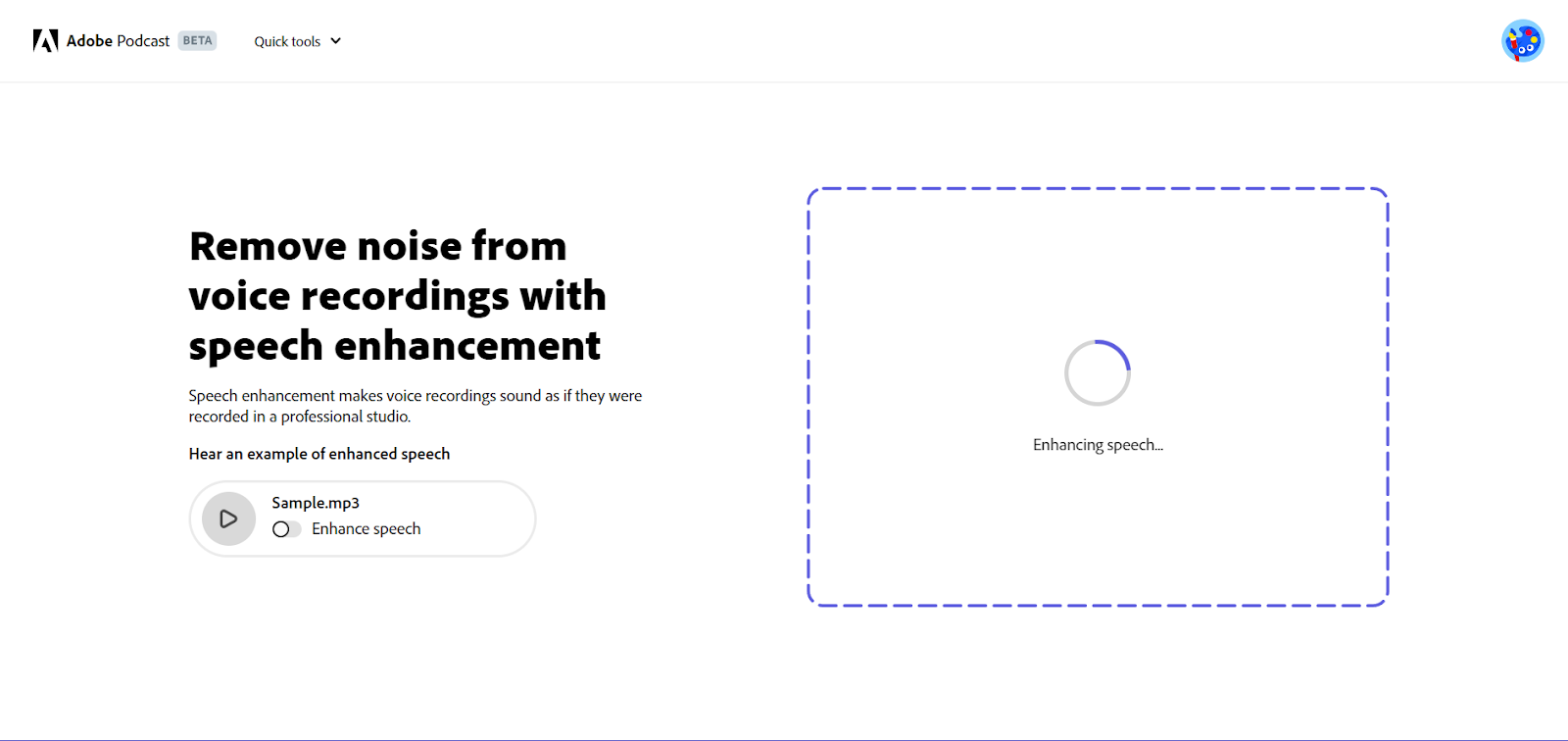 Do you have trouble with the quality of your audio? Adobe Podcast's Enhance feature can take your audio from sounding like nails on glass to being rich and crystal clear.
Then you can combine your professional-sounding audio with your video using a video editing tool.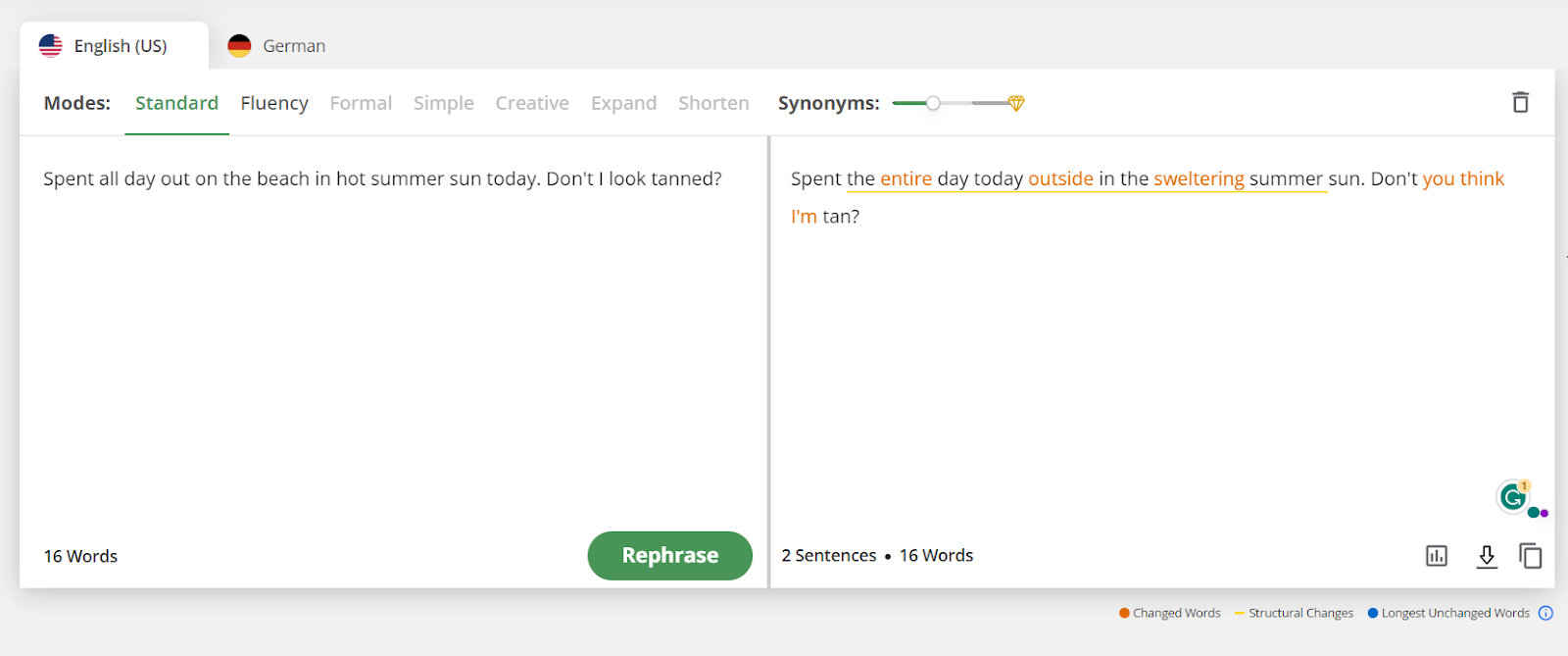 If you struggle to come up with the perfect caption for your Instagram posts, Quillbot can help.
Just spill all your raw thoughts into the interface and click 'Rephrase' till it spits back a caption you like.
Free tools to increase engagement and get new followers
Take control of your Instagram presence to increase post engagement, drive traffic to your website and widen your customer base. These tools will help you do it.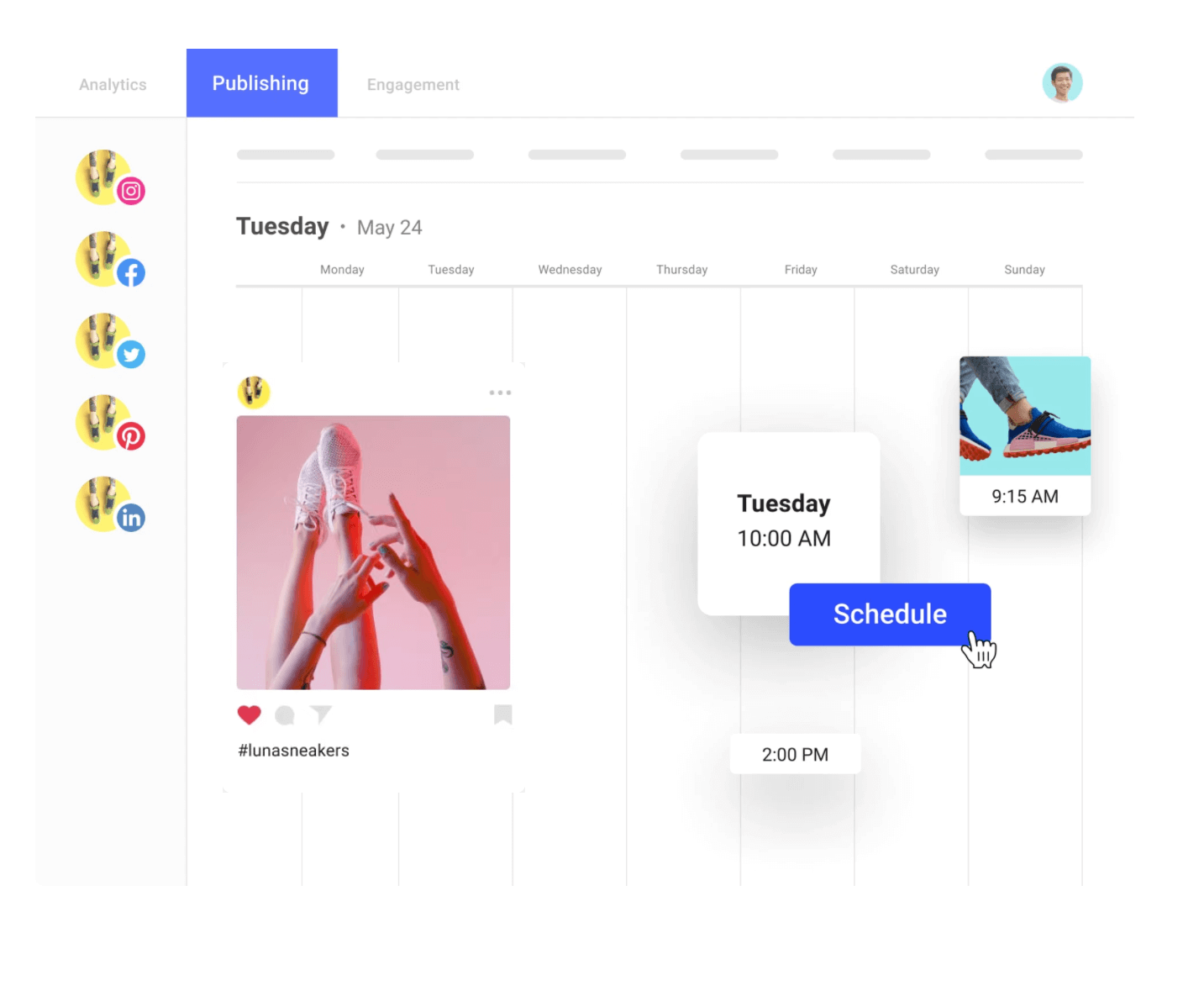 Buffer is an all-encompassing social media management tool designed to help individuals, marketers and small business owners schedule posts for their social media accounts across multiple platforms.

The tool lets you plan and monitor social media campaigns, and respond to user comments and DMs. Buffer also gives you customized recommendations to grow on Instagram.  

The best part about Buffer is that it's simple and easy to use — plus, it's the most affordable third-party Instagram scheduling tool out there.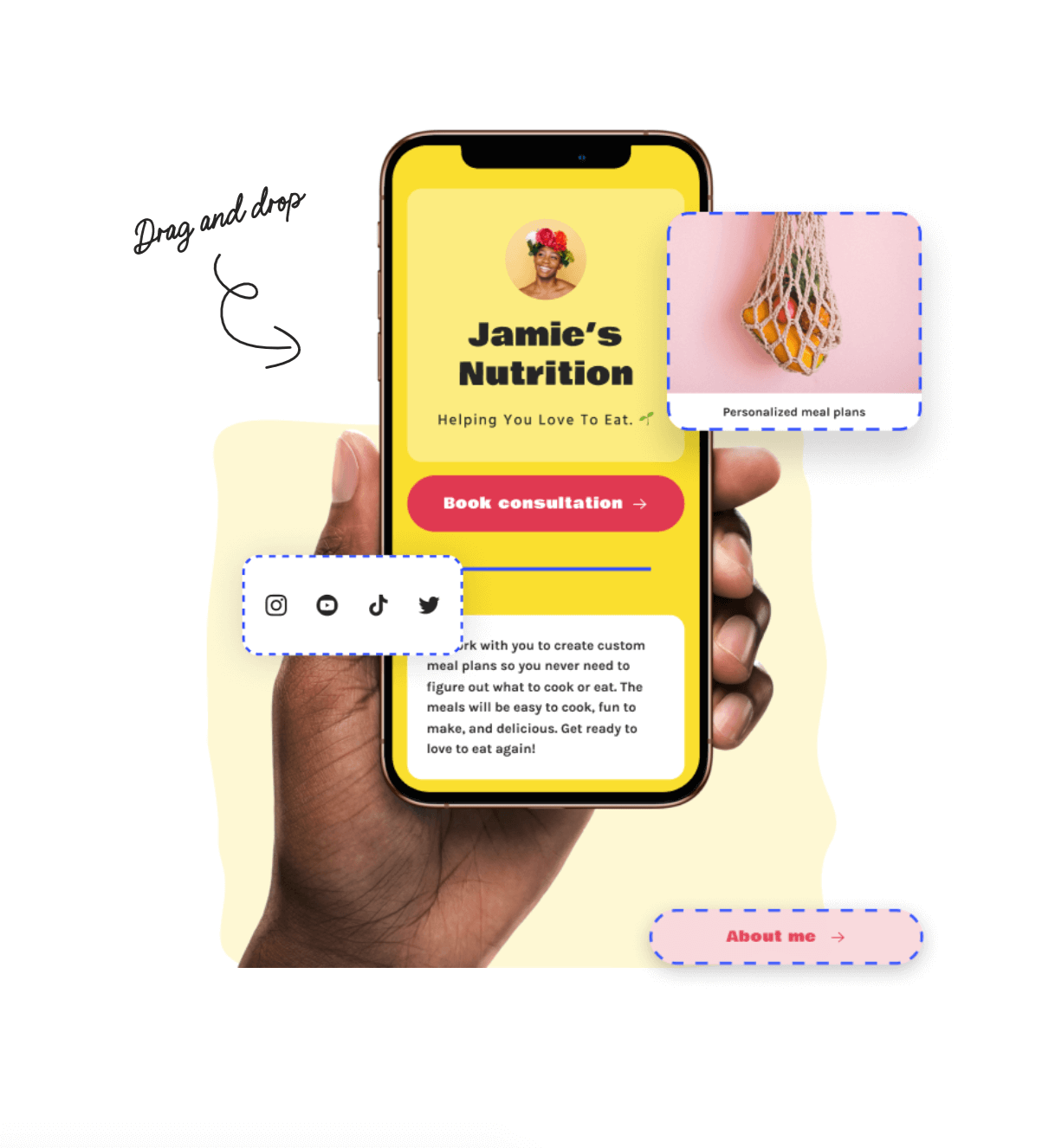 If you want to optimize your link-in-bio for a mobile-first experience, Buffer Start Page gives you a customizable microsite (a landing page for all your important links).
Start Page is one of the best Instagram tools to have if you're interested in building a brand that grows beyond Instagram. You can link to your other social networks, your store, and other important pages.
It's perfect for businesses on Instagram that don't have a website yet. It's also a great solution for businesses that are in the process of rebranding or updating their website, so you don't lose out on valuable traffic while your main site is down.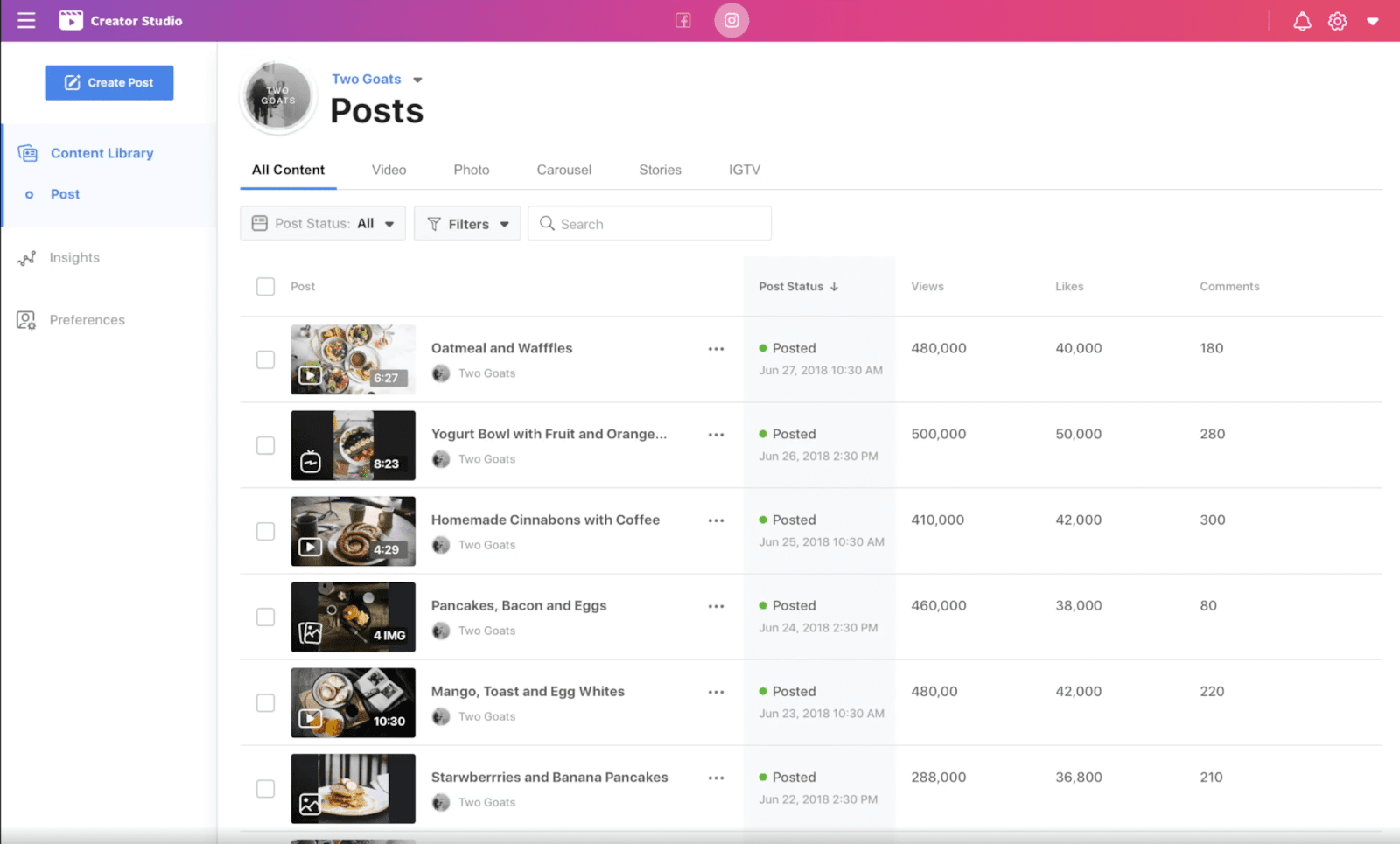 Creator Studio is Meta's (Instagram's parent company) own content management tool and any professional account can get access to it.
You can create, schedule and manage posts, and find monetization opportunities from existing content.

That said, there are some limitations to Creator Studio. There is no dynamic asset control, so Creator Studio doesn't automatically compress incorrectly sized images to fit the platform (unlike other tools for Instagram management and posting directly in the app).
These limitations may disappear over time, but for now, Creator Studio remains a good solution for managing in-feed, photo-based digital marketing content.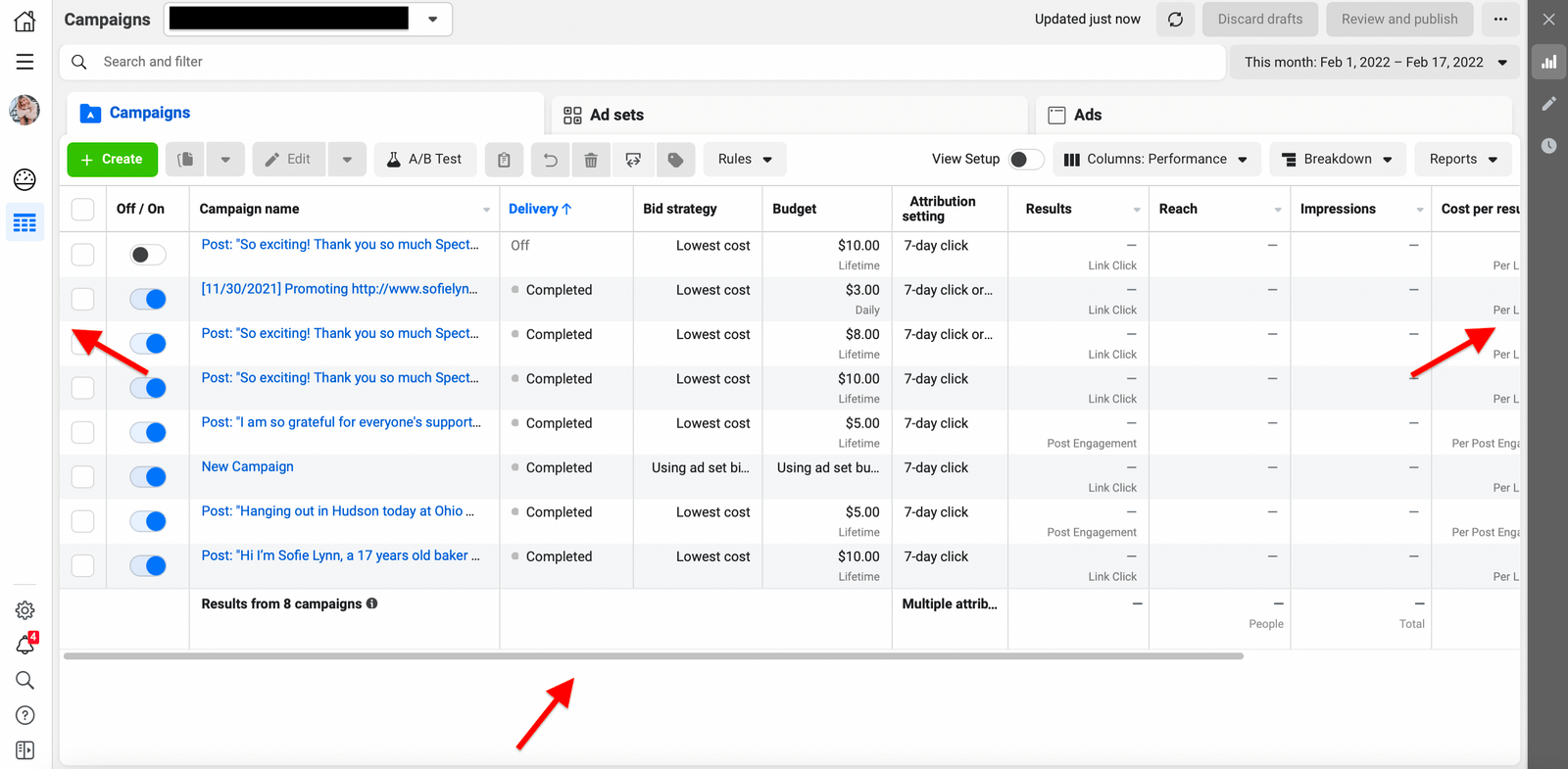 Ads Manager is the central portal for managing paid advertising campaigns across Meta (including Facebook, Instagram, Messenger, and Audience Network).

This tool lets you create Instagram ads, build campaigns, manage campaigns, and benchmark and monitor the results with all the Instagram growth metrics. It also lets you experiment with A/B testing, dynamic creative, and audience segmentation in order to refine your advertising strategy.
You don't have to pay to use this tool or configure it for your Instagram, but you'll need to pay to run ad campaigns.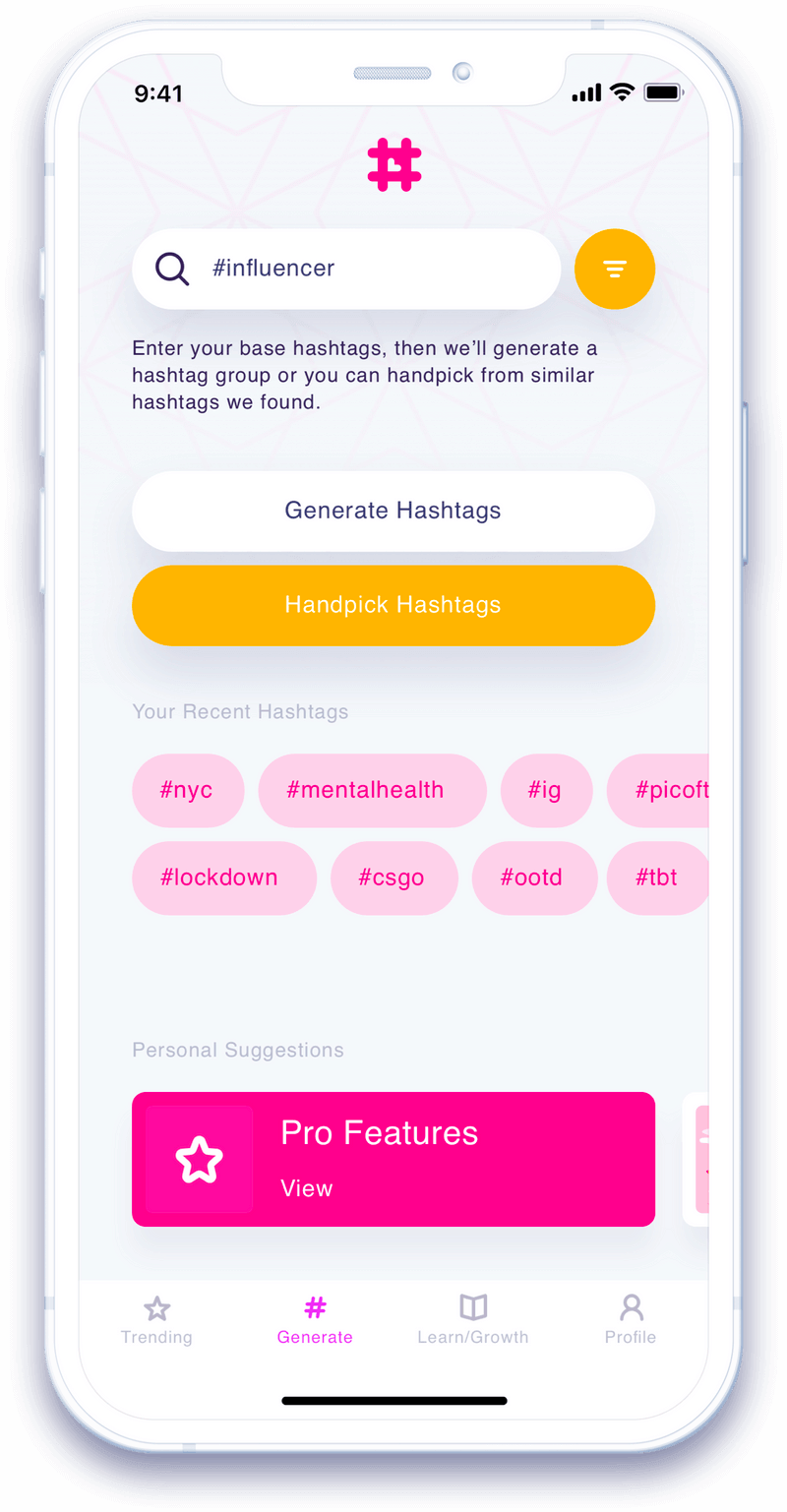 Hashtag Expert uses AI to find the best hashtags for your audience. That way, you can create posts that show up for the hashtags that potential ideal Instagram followers follow.

Start by entering one hashtag, and the software will generate a group of similar high-performing Instagram hashtags you can use in your posts. You can copy multiple hashtags at once to batch upload in a post's caption.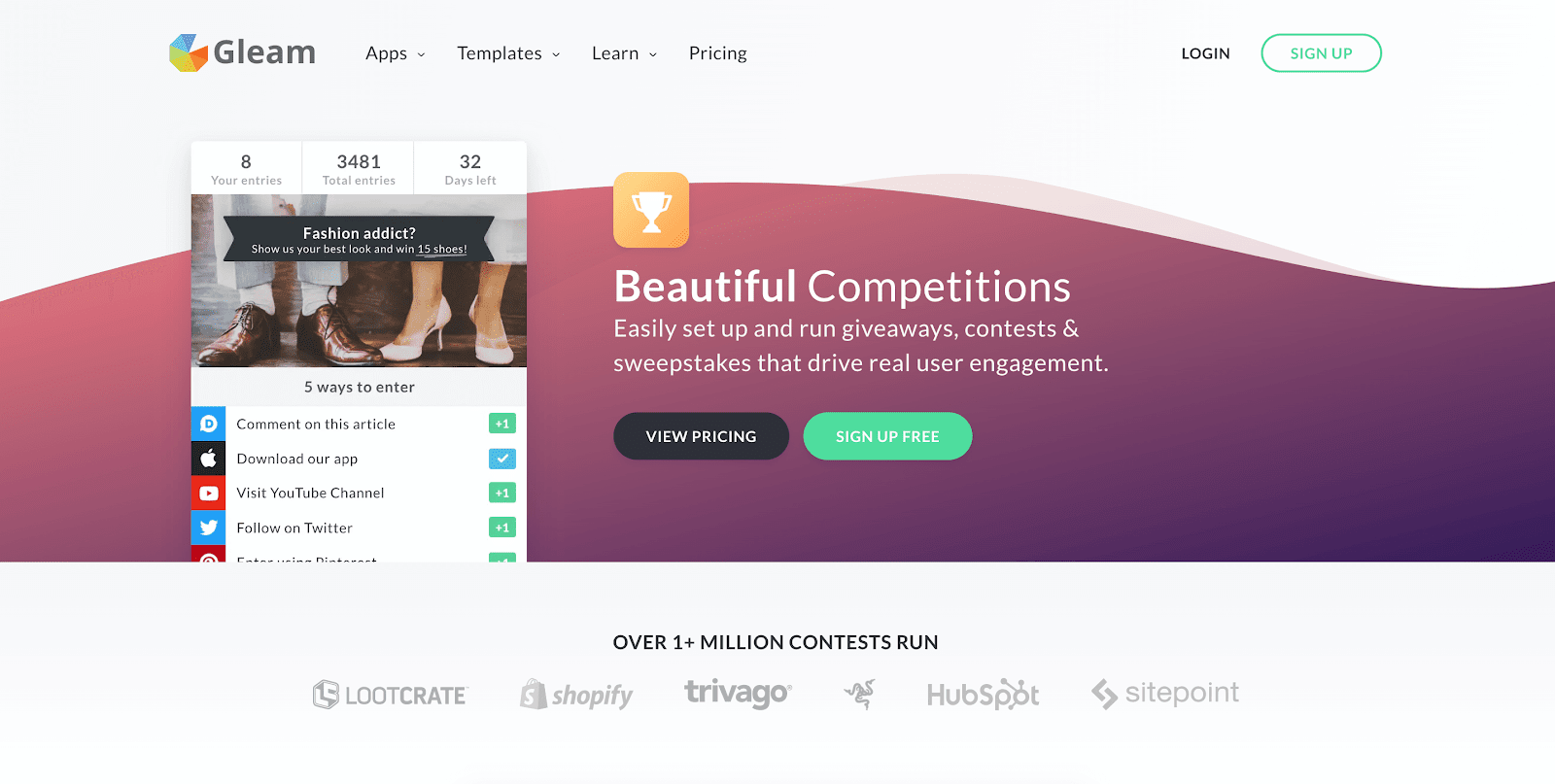 Gleam is a marketing app designed to help you manage contests and giveaways online.

We like this app because it offers a free plan to host an unlimited number of contests.

Gleam has paid plans for any Instagram professional account that wants access to more features.
Free tools to find Instagram influencers and UGC
Influencer marketing places your products and services in front of more eyes. The problem is, identifying the right influencers for your audience can be a challenge. These tools will help you find influencers, manage tagged content, and connect you with content creators who love your brand.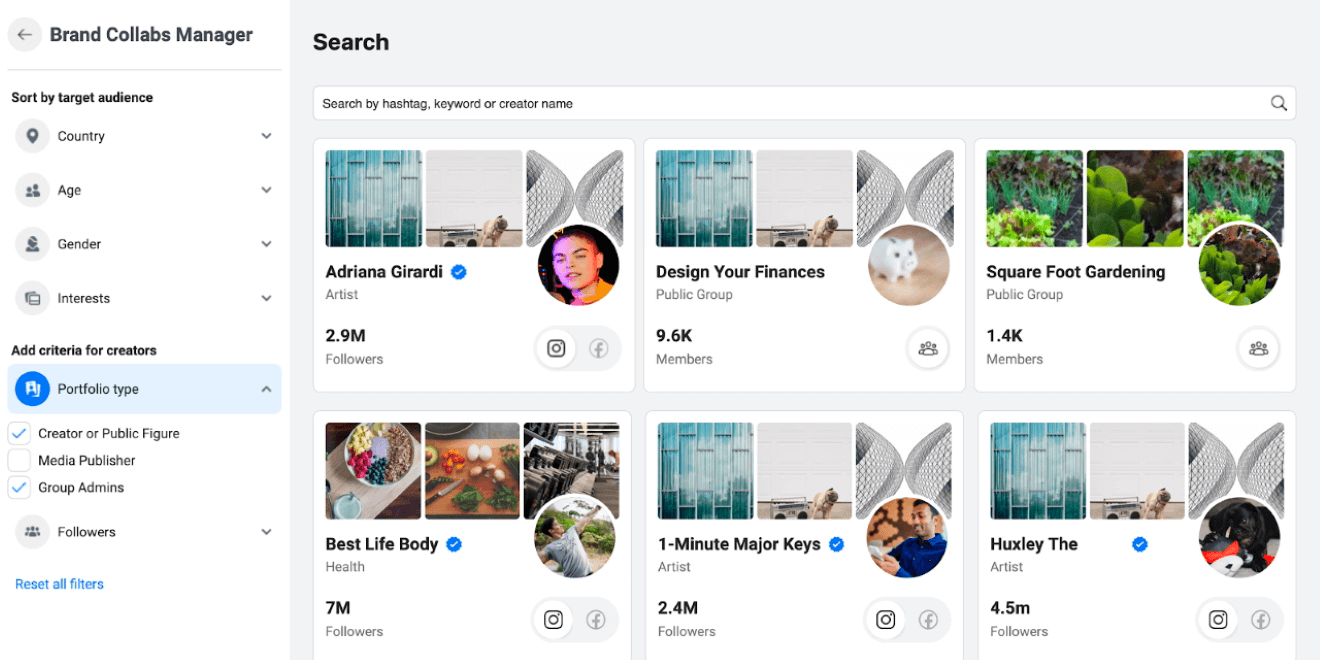 Brand Collab Manager is a native Meta tool that helps connect brands with influencers.

It's free for Instagram and Facebook users, but there are conditions you need to fulfill in order to qualify. One of them is "have an authentic, established presence on Instagram from Meta. This also includes maintaining a sufficient follower base."
There's no clear number for what an 'established presence' and 'sufficient follower base' means, but old conditions were 1,000 followers and at least one of the following: 15,000 post engagements in the last 60 days, 180,000 minutes viewed in the last 60 days, or30,000 one-minute views for three-minute videos in the last 60 days. In addition, you must be the page admin for the page you are submitting, and your page must be located in an eligible country.

One of the biggest benefits of the Brand Collab Manager is that brands can easily research influencers and creators that fit their audience. The tool also lets brands manage influencer contracts and payments, along with campaign performance.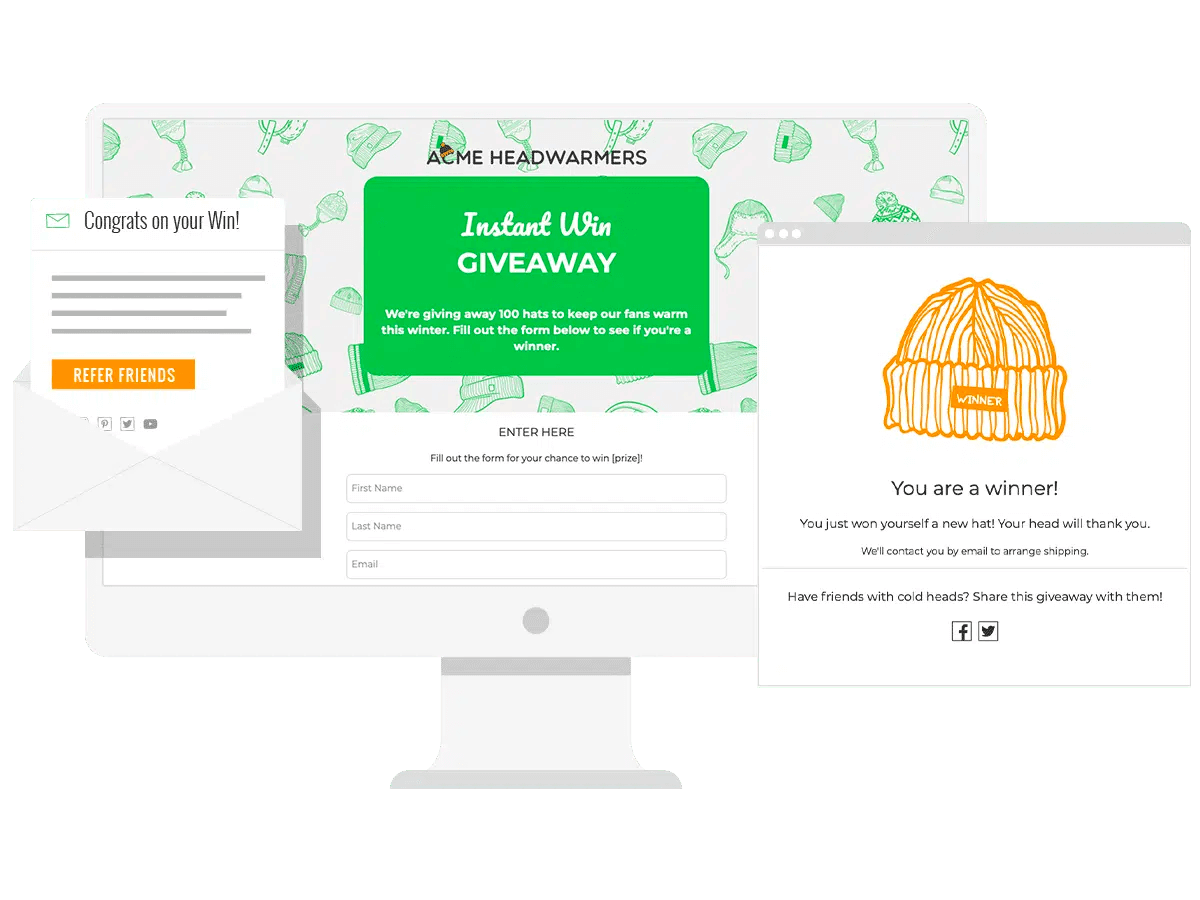 ShortStack helps businesses manage contests on social media — particularly Instagram.

But what makes ShortStack stand out is its tool to manage user-generated content (UGC). Once you run a contest, the app will log every tag from users across the platform, so it's easy to find photos and videos from users that hype your brand instead of relying on the Instagram algorithm.

Its free plan lets you host an unlimited number of contests and collect up to 100 entries. ShortStack also has paid plans if you want to collect more entries and get more advanced features.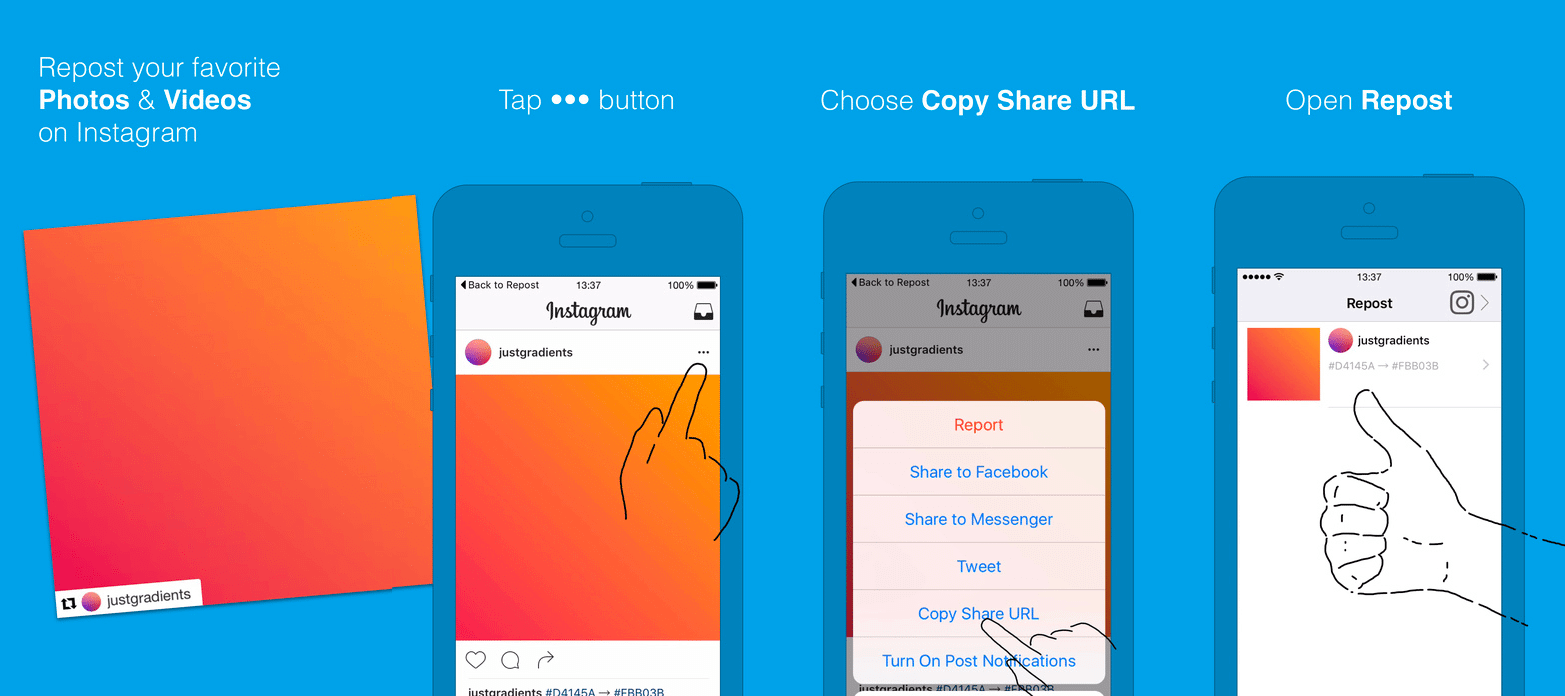 Repost for Instagram lets you repost an Instagram post on your Instagram account with just a few taps, while also giving credit to the post owner.

Before you repost any photos or videos, remember to get permission from the post owner and give them credit in your caption. Not only is this required by Instagram's terms of use, but it's also doing right by the amazing creators and businesses on Instagram.

To get permission for reposting, you can send the post owner a DM, comment on the post, or connect via email.

If you are using the Buffer mobile app — Android or iOS — you can also easily add a repost into your Buffer queue.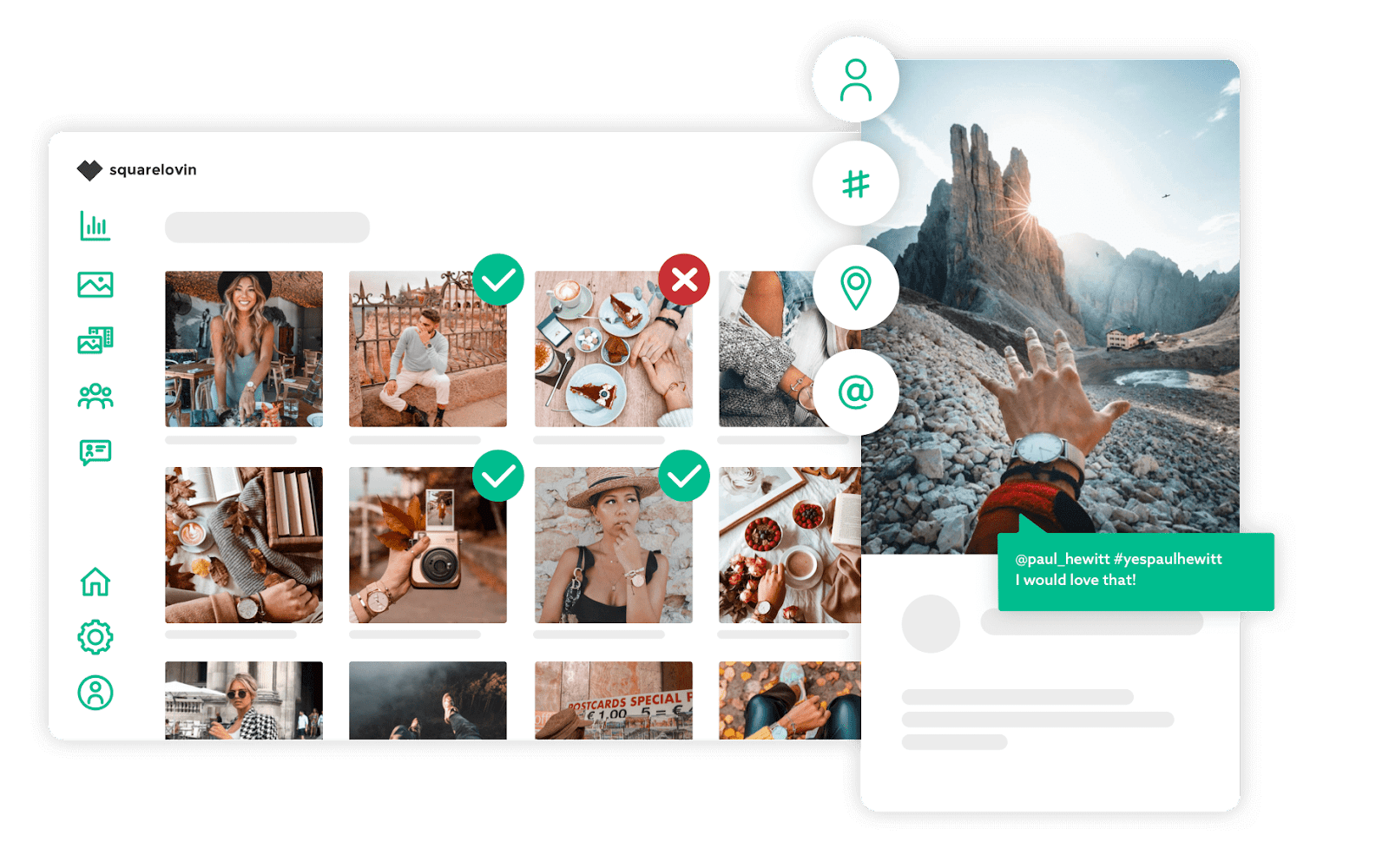 squarelovin is a social media marketing app designed specifically to help e-commerce brands.

The app has some analytics capabilities, but we love it for its user-generated content (UGC) solutions. Not only will the app comb through Instagram to find any posts and videos your brand is tagged in, but it also helps you turn UGC into shoppable content on your feed.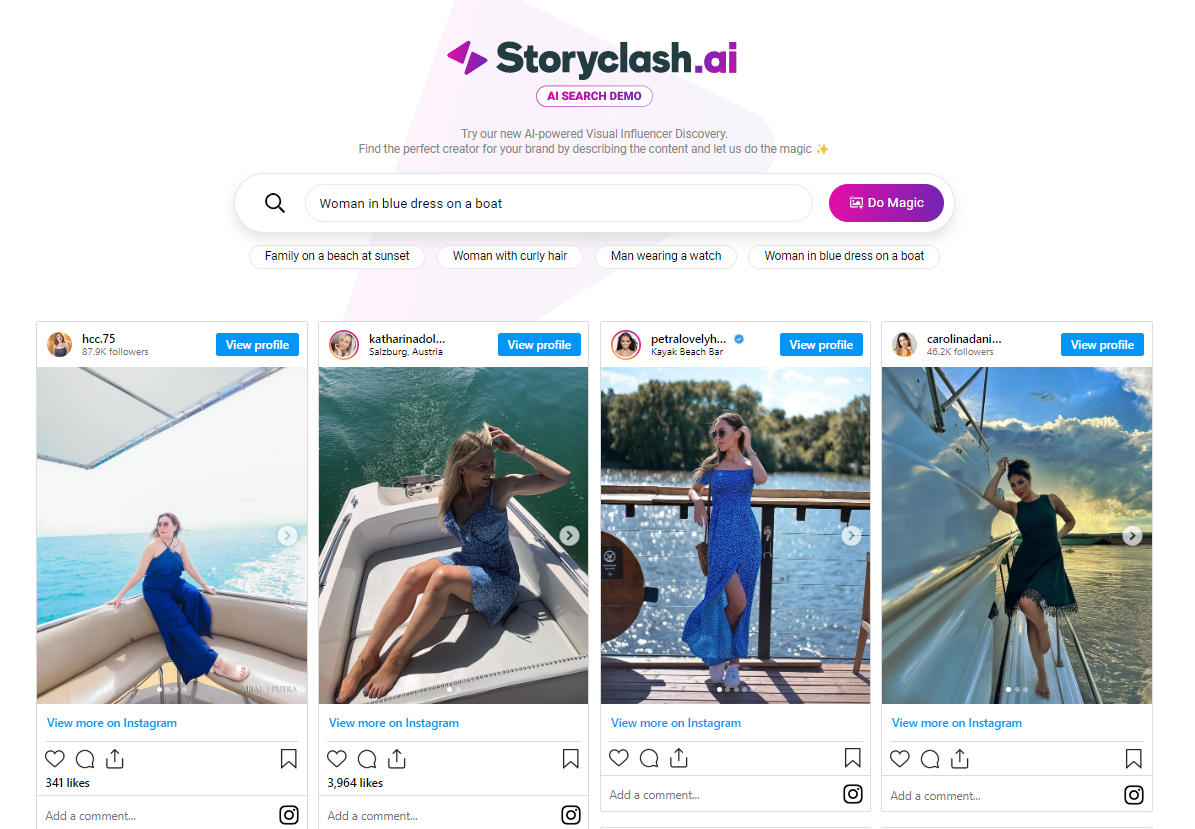 Storyclash.ai is a visual creator discovery tool. It uses AI to find creators who fit a description — 'woman in blue dress on an boat', for example.
With Storyclash, you can find and collaborate with authentic influencers who already produce the kind of content you like.
Free tools for monitoring your Instagram analytics
Analytics are the secret sauce to refining your marketing strategy. These tools help you see trends in user engagement with your content so you can see what's working, what's not working, and where you need to shift resources.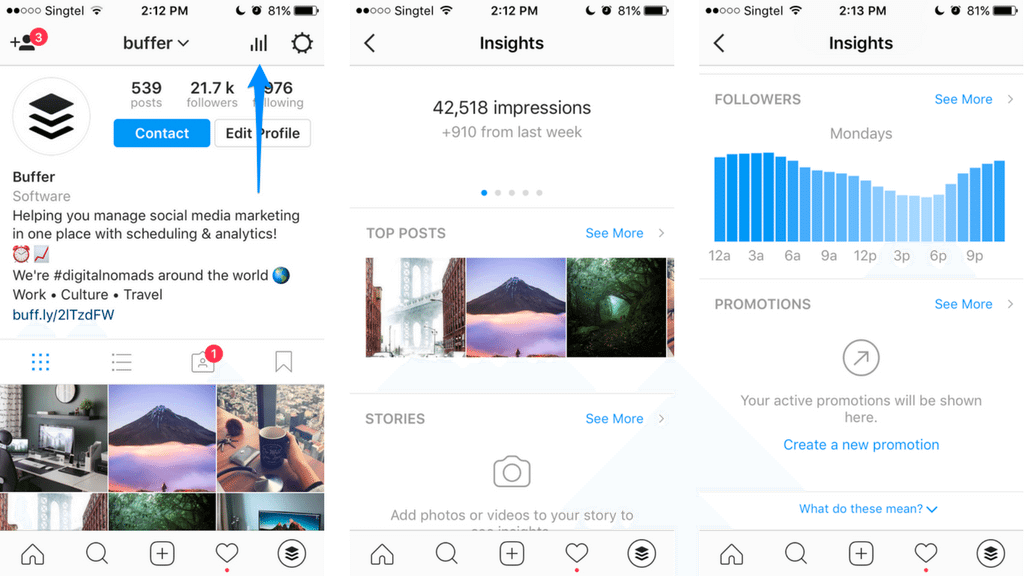 Instagram Insights is an in-app analytics feature for anyone with an Instagram business or creator account.

It shows you important metrics, like engagement rates, audience growth, and follower demographics.

Here's how to access your Instagram Insights:
Log in to (or create) your Instagram for Business account.
Go to your profile.
Tap the Insights button.
Note that you'll only be able to see insights for the period of time you've had a professional account. For example, if you've had a personal account for five years but just made the switch to a professional account one month ago, Instagram Insights will only have information from the past month.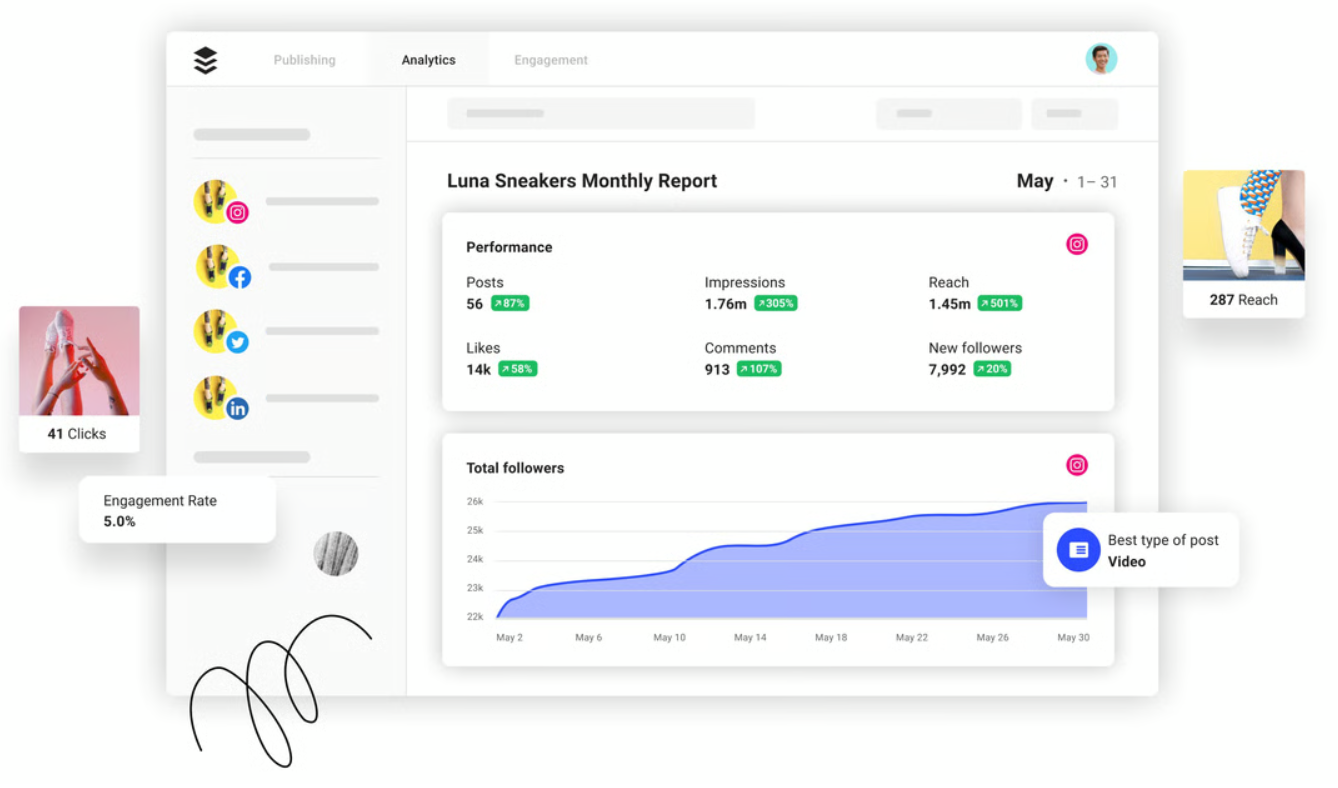 Buffer is a free app to plan and schedule social media content, but it also comes with an in-depth analytics tool to help you monitor your content's performance.

The tool organizes every key metric you want to measure—including likes, comments, shares, tags, clicks, reach, and more—into one clean and simple-to-use dashboard. Insights are presented in beautiful graphics that you can screenshot and use in your reporting. It's also one of the only free options on the market to offer insights on Instagram Stories.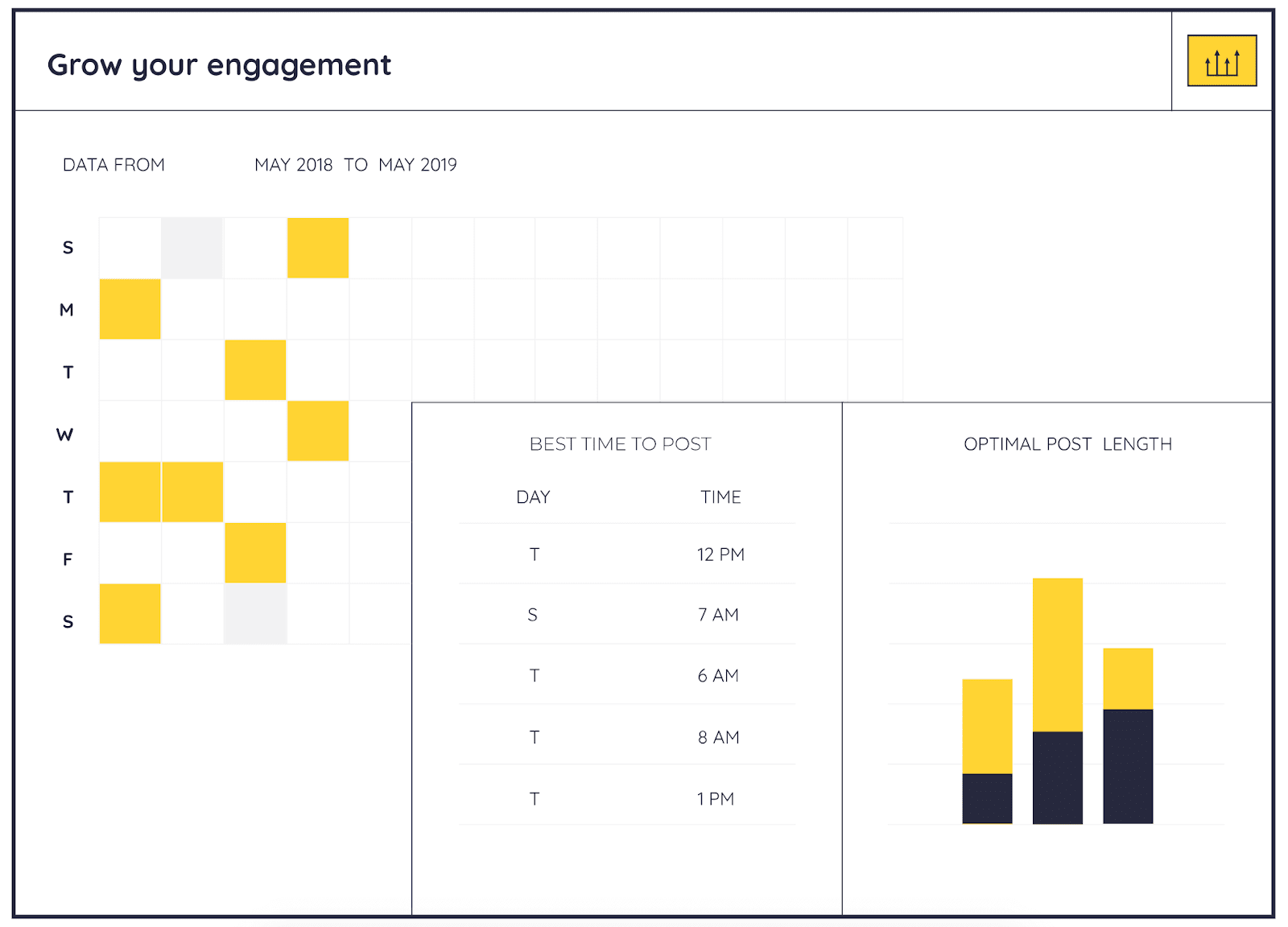 Keyhole is an analytics tool that lets you automate your reporting process.

You can also customize a dashboard to show the information that's most important to you and your stakeholders.  

Keyhole is free with a 7-day trial (but you don't need to put down a credit card). We recommend using the time to conduct a comprehensive audit of your Instagram, finding out exactly what's working and what could be refined.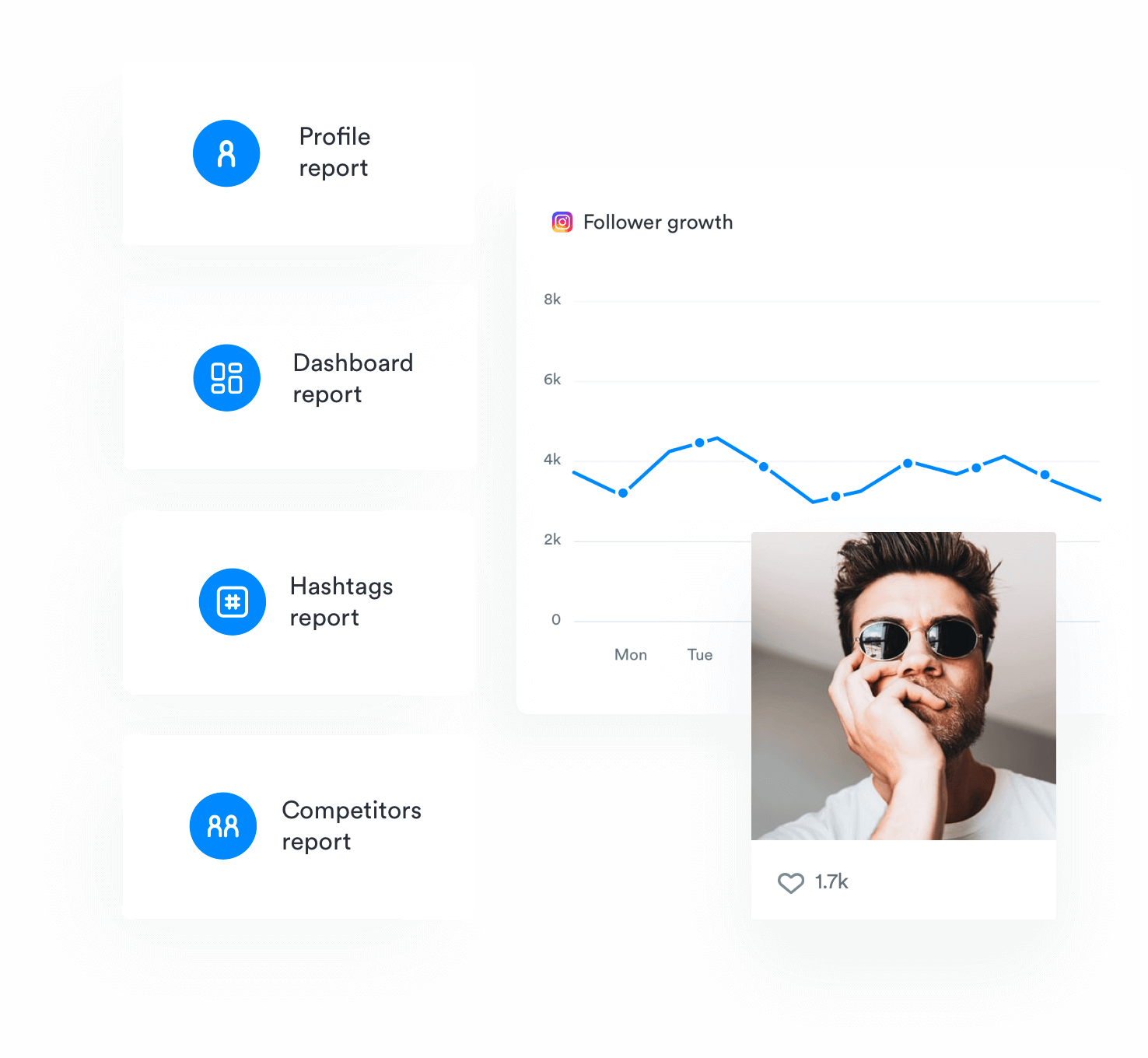 Iconosquare is primarily used to monitor channel growth and track the performance of your Instagram content.

This app features a clean and simple dashboard that automatically calculates engagement rates (impressions, likes, comments, reach, etc.) and percentage of change over time.

You can enjoy a free version of Iconosquare for 14 days. After that, you will be offered a paid version of the app. Use the first 14 days to pull as much information as possible, like best times to post, audience demographics, and top content.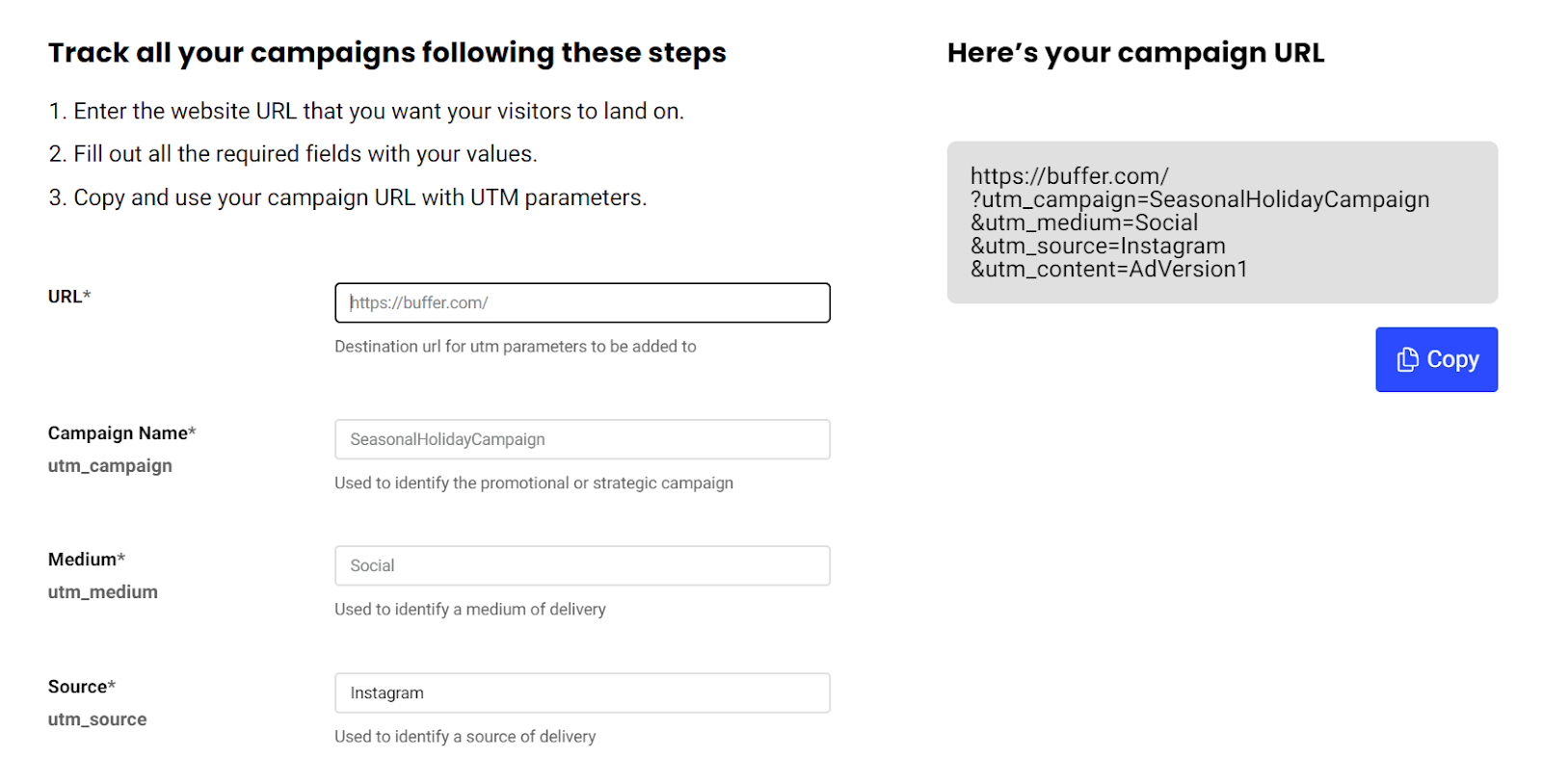 A UTM generator will help you tag your links so that you can understand which campaigns are driving traffic or sales to your website.
You can use the generator to tag special promotions, influencers you collaborate with, and much more!
Just remember to think of your audience when you create your tags — they can see it in their browser's URL bar!
How far can free Instagram tools take you?
Quite far, if we're being honest.
Pricing often indicates quality, so it makes sense to wonder what the catch with free tools is. But most free tools (we can speak for Buffer, at least) allow creators, marketers, and small businesses access to some features you'd only expect from a paid tool.
The major limitations would be around the number of channels you can connect, how far out you can schedule posts, the number of credits you get, and advanced features and analytics.
For example, Buffer's Instagram First Comment feature which allows you to schedule the first comment after your post (including hashtags and/or other information), is only available on paid plans. But you can add location tags to scheduled posts, and shorten links with our integrated link shortener for free.
A good rule of thumb is to consider: how important a paid feature is to your business, if there's a workaround to get that functionality for free, and if the time and mental energy required to implement that workaround is worth it compared to a tool's fee. A little help is better than no help at all, but if you're often hitting blocks with your free tools, then it's time to upgrade so you can grow your small business on Instagram without limitations.
Brought to you by
Did you find this article helpful? You might also like our all-you-need social media toolkit.
Get started for free now