Social networks change and evolve, rapidly.
We're seeing this happen on Instagram today: less polish, more authenticity.
In particular, we're noticing an embrace of memes — that historically unpolished, yet highly relatable category of social media content.
Recently, we've picked up on the proliferation of memes across many major Instagram profiles, and we'd love to share how brands are making the most of this form of visual marketing and what it could look like for you to give it a try with your brand.
Keep reading for examples, inspiration, and directions on the meme-ification of Instagram and how to ride the wave.
---
The Trend on Instagram: Less Polish, More Authenticity
Especially at scale, there is an art to noticing the trends as social media moves.
One trend on the horizon: A shift in Instagram's style.
Taylor Lorenz in The Atlantic wrote about the decline of the "Instagram aesthetic:" those images that look well-staged, highly-produced, and dripping with polish. In their place, a new style has taken over, and it's largely moving in the opposite direction. Instagram seems to be embracing more raw, organic, and natural images on the platform.
According to an Instagram user quoted in the article:
"It's not cool anymore to be manufactured."
And Lynsey Eaton who co-founded an influencer marketing agency added this:
"Previously, influencers used to say, 'Oh, that's not on brand,' or only post things shot in a certain light or with a commonality. For the younger generation, those rules don't apply at all."
There are a few reasons behind this:
As highly-polished photos have proliferated, the "Instagram aesthetic" has come to feel bland and cookie-cutter.
We've spoken before about the red vs. blue ocean strategies, picking a strategy where there is less competition. Staged Instagram photos are achieving mass scale, and it's harder to compete for attention.
We've reached "peak perfection." Ugly Drinks' social media and community manager Brittany Zenner calls it "influencer saturation." There can be too much of a good thing.
The "standard" way to post to Instagram with your very best pictures of your very best self is no longer the only way to get engagement. And with this lowering of the bar comes a welcome to many different types of content.
Memes included.
Having seen memes pop up across social media before, we've found there to be a few defining characteristics of what makes this type of social media content so engaging. Memes are …
Relatable. This is a core element of a successful meme. They summarize a widespread feeling that everyone can relate to.
Witty. Memes are clever. They have a way of putting obvious things succinctly in a way that we hadn't thought of before.
Entertaining. With the combination of relatability and cleverness, memes can be an incredibly fun piece of content, like being in on an inside joke shared with thousands of others.
For example: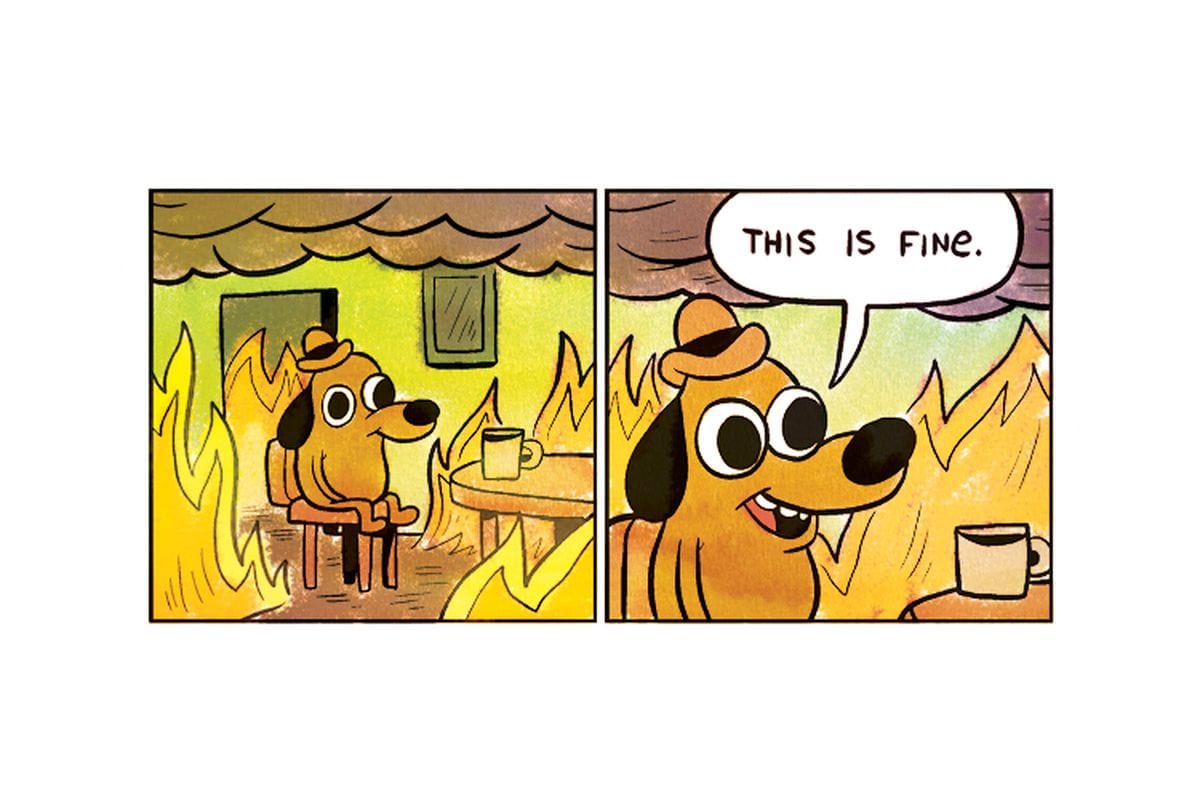 It's especially important to note:
Not all memes need to get a laugh.
And you can use memes in your feed and in your Stories, in DMs, and anywhere else you communicate with your customers.
Like a customer service interaction with an MVP customer?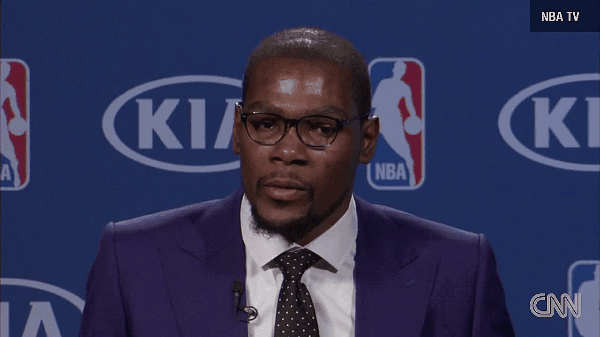 Because of these factors and more, brands have began experimenting with memes on their Instagram profiles. Here are some examples of memes in the Instagram feeds of top brands.
10 On-Brand Examples of Memes in the Instagram Feed
The beauty brand has over two million followers and often sprinkles in memes among its standard posts about beauty tips and products. Often times, you'll see Glossier highlighting messages from its community, like in this tweet-turned-Instagram-post:
BarkBox delivers subscription boxes of dog toys, treats, and chews. Their Instagram feed is almost all memes. They'll often add captions to photos of dogs, and these captions speak from the dog's perspective. BarkBox has taken advantage of trending topics, too, posting memes related to the latest Taylor Swift song or Avengers movie.
Here's an example of their capitalizing on a popular Instagram meme and featuring user-generated content:
Curology, a skincare company, has the best of both worlds on its Instagram. In addition to a collection of beautiful photography and professional graphics, they sprinkle in the occasional meme:
Curology is a good example of a mix of social media content types. They cross-post community tweets as testimonials, they show before-and-after images of their customers, they have marketing graphics and staged photos. And they use the occasional meme.
Like Curology, Ritual places memes right alongside the more polished studio photography in its feed. Here's a view of their feed at the moment: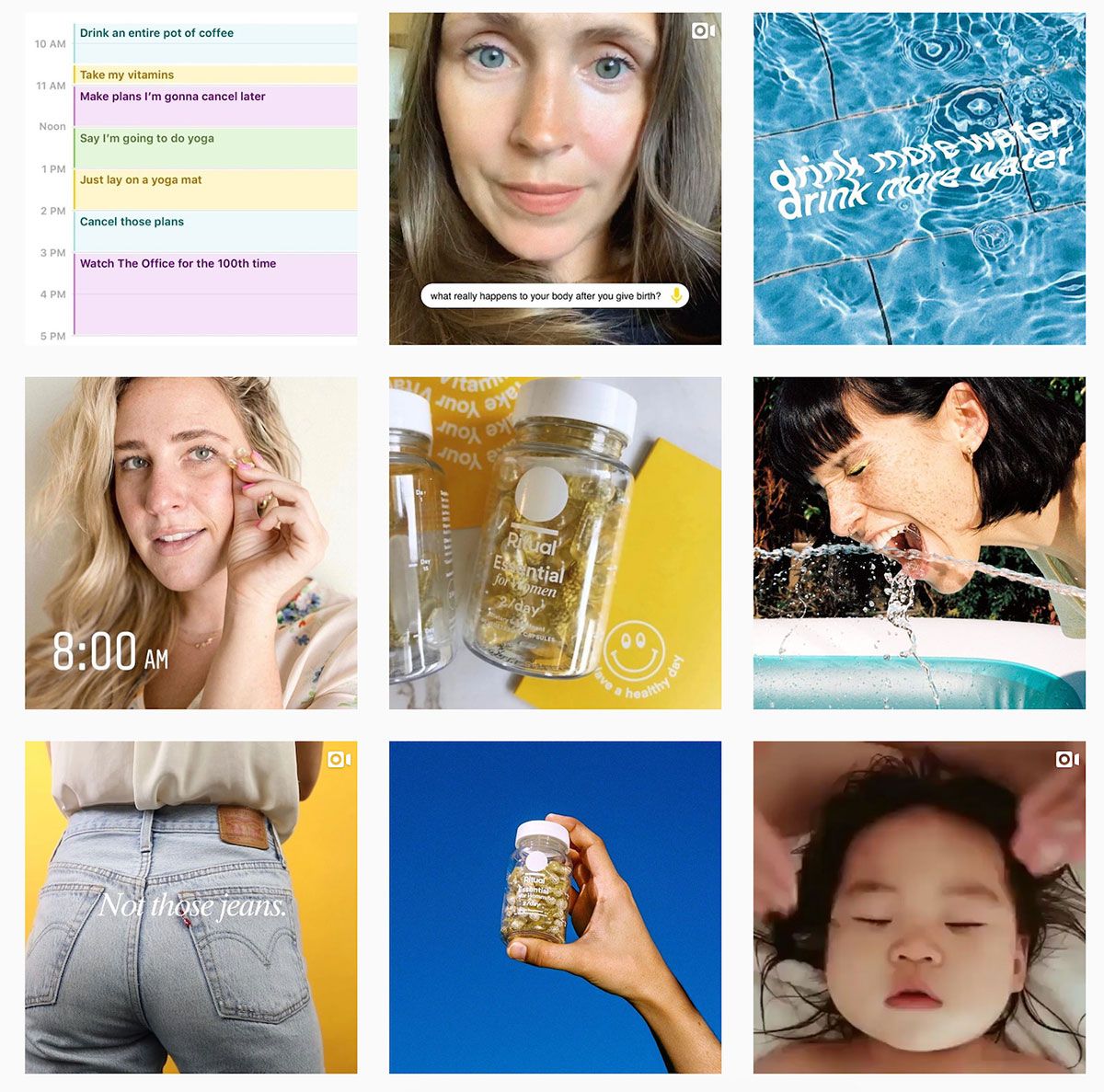 The vitamin company uses memes to get across messages like "take your vitamins" along with empathizing with its audience when you're just not feeling yourself.
Hims does a LOT of memes on their account. One of their specialties is reposting tweets:
Hims does a great job of finding tweets that are relevant to its brand message: Use Hims products to protect your skin, prevent hair loss and erectile dysfunction, and sleep better. These health problems are rife for memes because they're relatable. As you can see from the Hims accounts, there are lots of examples to choose from.
This example from Burrow combines the meme trend with user-generated content. The post is a reshare from @meme_love_you_long_time's account, and it fits with Burrow because the furniture company sells fancy furniture like leather couches.
Ugly Drinks has a really stellar approach to brand-building and creating a unique voice on social media. Part of that unique voice is sprinkling in memes to their Instagram content. Alongside pictures of their product (cans of flavored, carbonated water), Ugly adds memes with captions related to bottled water:
The entire Slim Jim account is memes, many of which reference their snack foods directly. Slim Jim has a strong focus on many of its branded hashtags and communities like the #LongBoiGang. This meme below is one of the more obvious Slim Jim CTAs:
SparkNotes understands its core audience: students and learners who can resonate with pop culture memes. The company creates study guides for a variety of topics, and their Instagram content is rife with empathy for the experience of the student: what it feels like to study, to pass a test, etc.
The majority of SparkNotes's memes are related to TV shows like The Office, Arrested Development, and Parks and Rec. Here's one from The Office:
Bustle, a premium publisher reaching millennial women, has built its Instagram audience with a content stream full of memes. This includes their primary Instagram Feed as well as Instagram Stories, where they routinely get 90%+ completion rates on their Stories content.
Much of their feed is full of Twitter memes or photos that resonate with their audience, like this Monday post:
Resources for Meme-ifying Your Instagram Profile
If you want to hop on this trend, first consider:
Do memes resonate with my target audience?
Are memes a fit with my brand's voice and tone?
We've found that the majority of brands who make memes work are speaking to a younger demographic of consumers and that the brands themselves have a more personable, casual voice and tone. It's more rare to see memes used with B2B brands or with brands that have an older demographic … at the same time, it could be interesting to evaluate as a competitive advantage.
Regardless, if you're interested in getting started with memes, here are a few of the resources we've found to help make your meme-finding fast and efficient:
1. Source memes from popular tweets
Twitter can be a useful space to hear about the latest memes as well as find content that you can repurpose for Instagram (note how brands like Glossier do the latter with user-generated content and testimonials). One of the best places to begin is by looking at a list of popular tweets from sites like Zeitgeist.
If you're thinking about repurposing tweets as Instagram content, then you can rely on a feed of your brand mentions via an engagement tool like Buffer Reply.
2. Source memes from meme aggregators and Reddit
Memebase and Memedroid are just a couple of the sites that collect popular memes. You can get a good overview of what's trending by looking here. In addition, some of the biggest communities on the Internet are also home to the latest memes. If you check out Imgur and Reddit, you're likely to find a good pulse on which memes are popular now.
3. See what the top Instagram meme accounts are sharing
Instagram meme channels are a thing, too. You can find a solid list of these IG accounts in this story from Media Kix.
And the number one rule we've seen with memes: Tie the meme back to the product.
This can be a direct tie-in like the Slim Jim sample above, or it can be a subtle, emotional one like how SparkNotes does it. Either way, it can be tempting to use memes for the sake of using memes (they are quite enjoyable); the best brands find ways to make memes that engage with the audience and build brand loyalty.
Over to you
What are some of your favorite meme accounts on Instagram?
Do you find the meme strategy to be effective for brands?
It'd be great to hear your perspective on this. Feel free to leave a comment below or come find us on social media!