How well do you know the humble GIF?
The Graphics Interchange Format (the GIF's fancy, formal name) has been around for decades—it was introduced by CompuServe way back in 1987 and went on to become one of the first image formats commonly used on the web.
Today, GIFs are a big part of social media—and you can now share them directly through Buffer with Buffer for Video!
In honor of this pivotal moment, let's take a moment to praise the often misunderstood GIF, a pivotal and growing part of Internet culture. Check out these stats from the New York Times' fascinating exploration of GIF culture:
23 million GIFs are posted to Tumblr every day.
Facebook Messenger sees more than five million pass through daily.
Slack counts more than two million GIF integrations each month.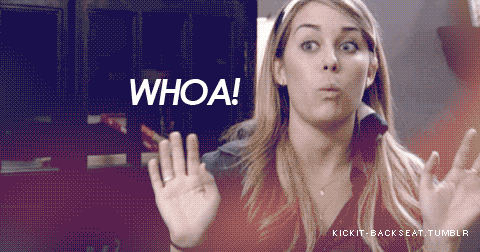 Just what do we see in GIFs? Like emojis and emoticons, they're a way to quickly transmit information or emotion to a population that's inundated with content and favors image-based communication.
Part of the fun is that there seems to be a GIF for any social situation you might find yourself in.
But GIFs increasingly have a more serious side, too—they can be a way to tell a story, explain a piece of information with more depth, or (yes, really!) conduct a conversation. For example, NASA uses GIFs of satellite imagery to transit important information, and Buzzfeed recently used GIFs to explain Greece's debt crisis.
If you're ready to add some GIFs to your online personality (or just up your GIF game) here are 10 social media moments to give GIFs a try.
10 ways to use animated GIFs on social media
1. To show personality
Social media is fun—why else would we spend so much time on it? Brands who manage to stay human and share authentically can create a deep and special relationship with their audience, and funny/weird/endearing GIFs can be a part of that.
Who's using it? Denny's has built a devoted fan base by being just a bit "out there" with its social media presence, including wacky but mesmerizing GIFs like this one.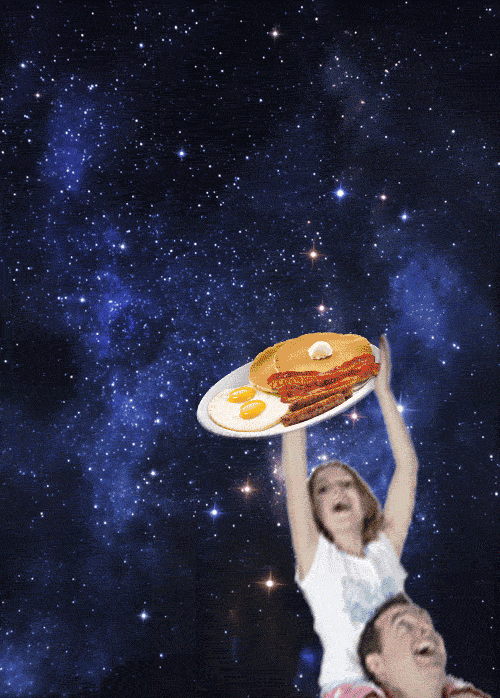 2. To show off a product
Want to give your audience a closer look at your product? GIFs can show off the kind of details and motion that can entice shoppers.
Who's using it? Marie Claire took advantage of the GIF format to offer viewers a look at a product: these killer gladiator sandals.
3. To explain a process
Sometimes it's a lot easier to explain something in an image than it would be with words. For step-by-step how-tos, following along with processes, or even quick recipes, a GIF can be exactly what you need.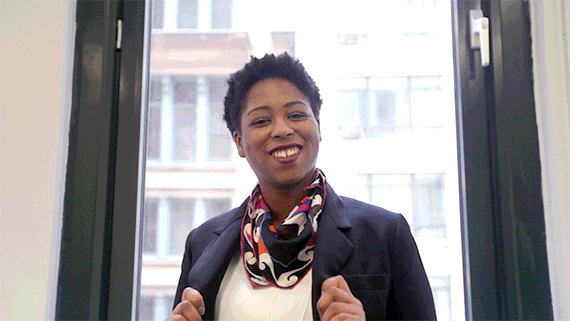 Who's using it? Here, the Huffington Post explains 5 ways to wear a scarf. Imagine trying to write this process down!
4. To thank someone
Saying "thank you" with a GIF on Twitter can provide an extra touch of delight. Our own Kevan Lee shows you how in this quick video:
Who's using it? Here at Buffer, we're big fans of conversation through GIFs. Here are a few examples of some recent moments where communicating with GIFs just felt right.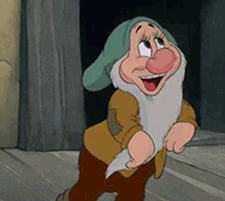 5. To create a tiny presentation
Think a GIF is too brief a vessel to get a real point across? I was skeptical, too, until I saw some of the amazing mini-presentations that can be shared in this format.
Who's using it? For example, check out how The Center for Investigative Reporting tells a whole, eye-catching story in just a few frames—and creates curiosity to learn more.
creating a micro-presentation, sharing a mini-screen recording or even a simple cartoon to complement your tweet's primary message Who's using it: The Center for Investigative Reporting
6. To tell a story
GIFs can be particularly effective when you want to string multiple still images together to tell a story of motion or change over time. Who's using it? When the New York Times announced a new homepage a while back, this GIF that displays how the news site had evolved over time got tons of shares and conversation.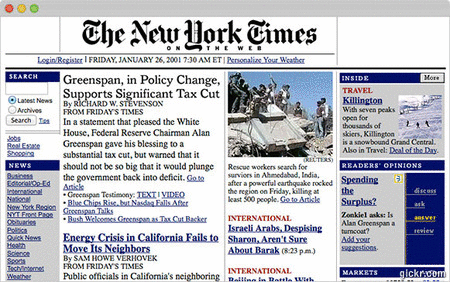 7. To play an ad
Got a TV or print advertisement you want to get a bit more play out of? Transfer it into GIF form! Who's using it? When Bloomberg released their groundbreaking "What Is Code?" issue (please please please read it; it's amazing!); they gave audiences a teaser of the innovative storytelling in the article with this GIF.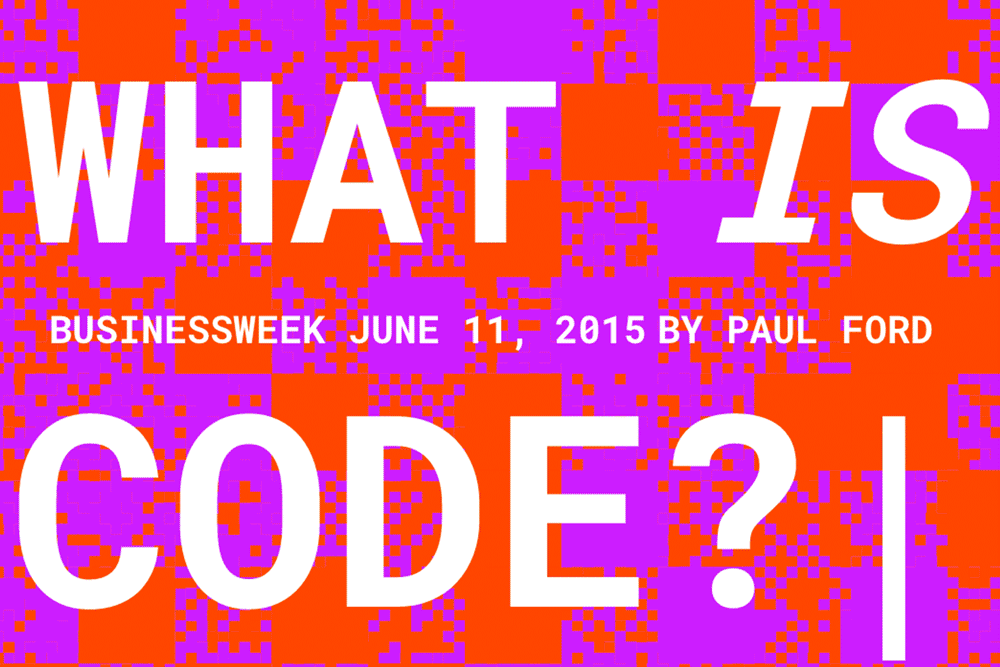 8. To animate data
A really awesome way to use a GIF is to give your audience context into a piece of data or statistic through an animated diagram or graphic. Who's using it? NPR used an animated GIF to show the rise of ISIS in Iraq and Syria—a far cry from the memes and jokes GIFs are best known for.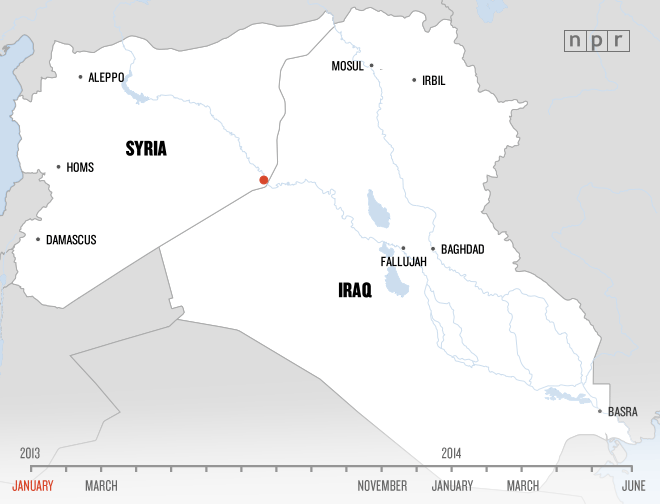 9. To offer a sneak peek
Want to share just a tiny look at a future product, big announcement or upcoming release? A GIF can be the perfect bite-size teaser.
Who's using it? The 10th season of HBO's football documentary series "Hard Knocks" focuses on the Houston Texans, who tweeted a sneak peek recently.
10. To highlight your company culture
Give your audience a peek inside your company: Who you are, what you look like, what makes you laugh and what you're up to every day at work. GIFs can be a fun, lighthearted way to share a bit of your company culture and bring your fans closer to you.
Who's using it? Wistia does such a great job of injecting personality and fun into everything they share on social media. In this example, they use a fun and friendly GIF to introduce some teammates and pave the way for some great networking.
5 places to find GIFs
If you might be a bit more convinced by now about the conversational and storytelling power of GIFs, you might next be wondering where you can find the perfect GIFs to suit your mood and needs.
There are tons of GIF resources out there; here are just a few of our favorites:
1. Buffer Mood Board
There's a chance we're a tiny bit partial to our own newly created resource, the Buffer Mood Board. Find positive, safe-for-work GIFs for specific occasions like hello, thank you, goodbye and more.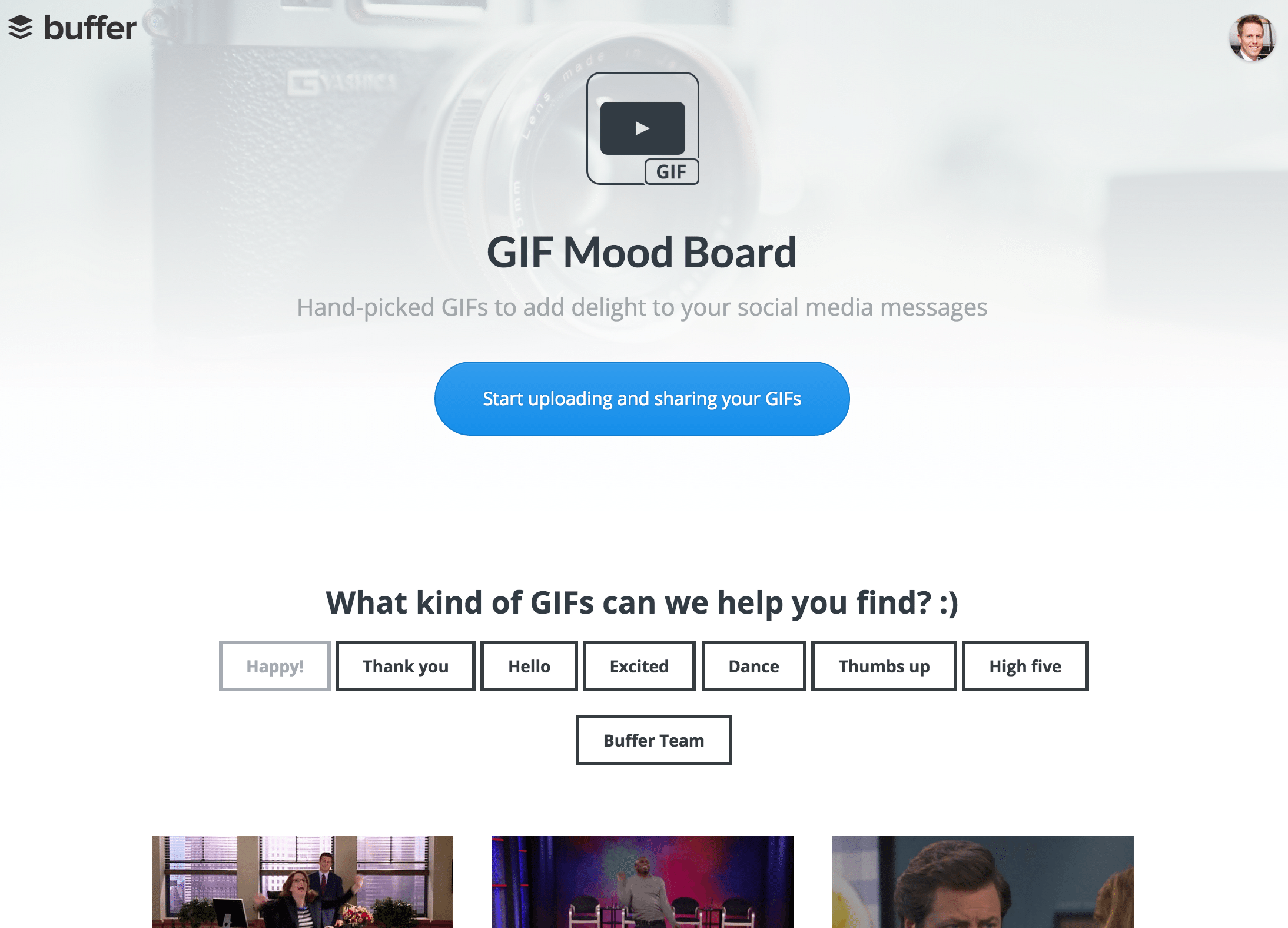 And then share them directly from Buffer in one easy step!
We're particularly excited to share the Mood Board as it comes along with our announcement that you can now share and schedule GIFs from the Buffer dashboard or extension!
2. Giphy
With tons of GIFs and GIFs alone, a great search function and pre-selected categories, Giphy is the gold standard of GIF finding.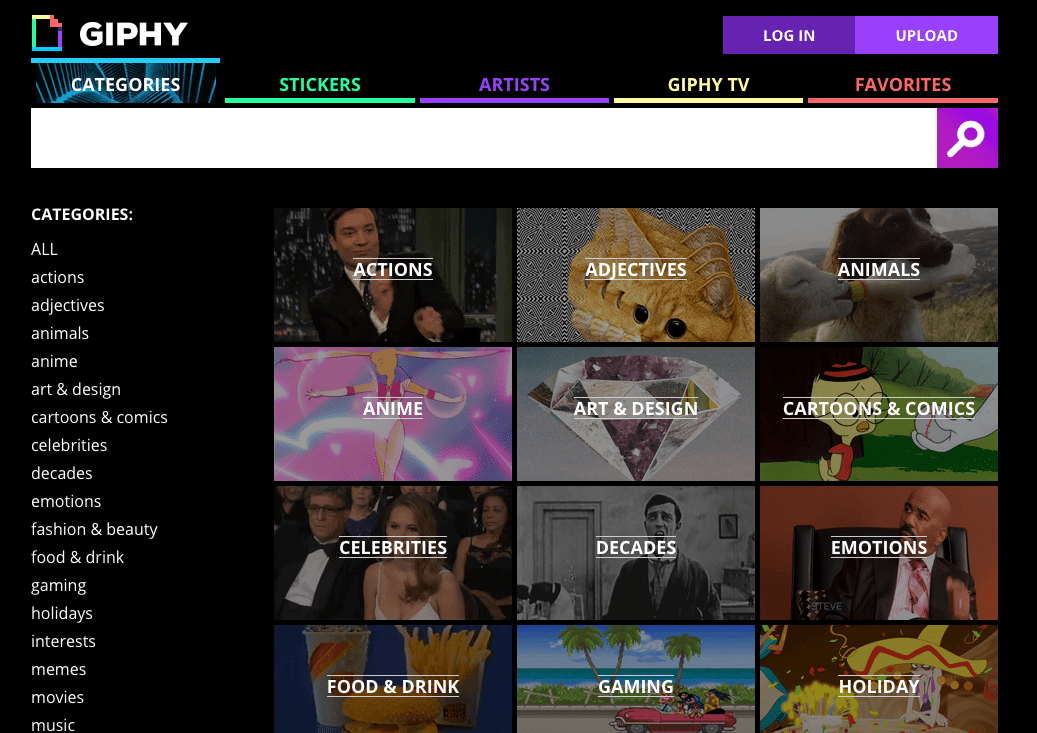 3. Google image search
Perhaps the best-known place to search for anything—including GIFs—is Google. To include only GIF images in your search, navigate to an image search and then use the search tools to choose animated images under "Type".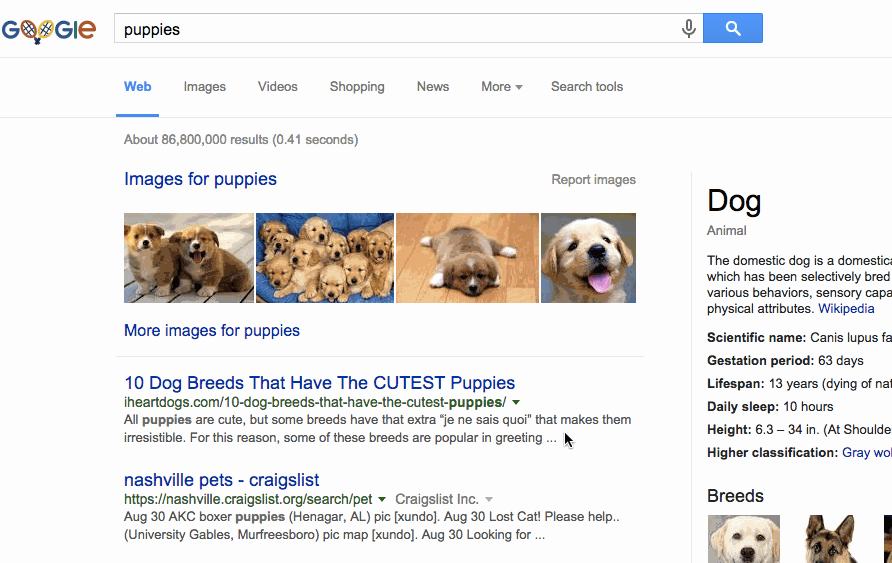 4. Tumblr
Tumblr is often Ground Zero for GIF culture and finding the memes of tomorrow before they blow up. Explore all GIFs here, or search for a specific GIF type using the Tumblr search bar.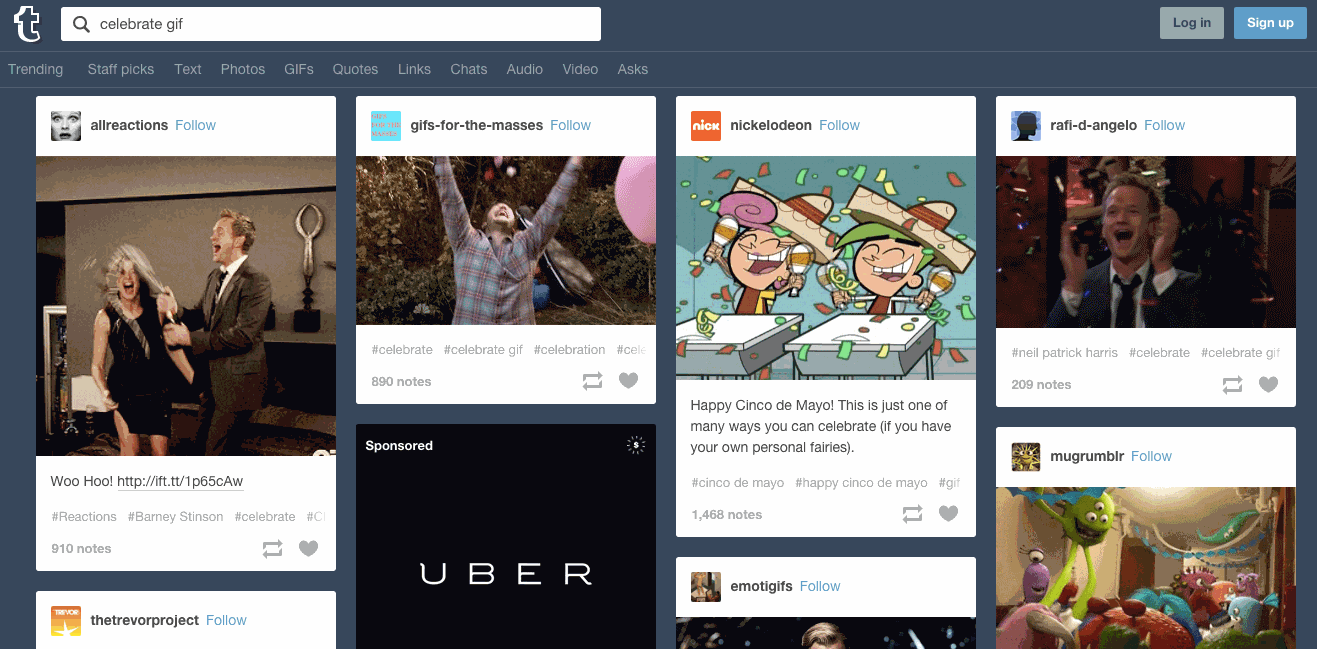 5. Imgur
You never quite know what you're going to find on Imgur, a viral photo, video and GIF hub that gets over 150 million monthly visitors.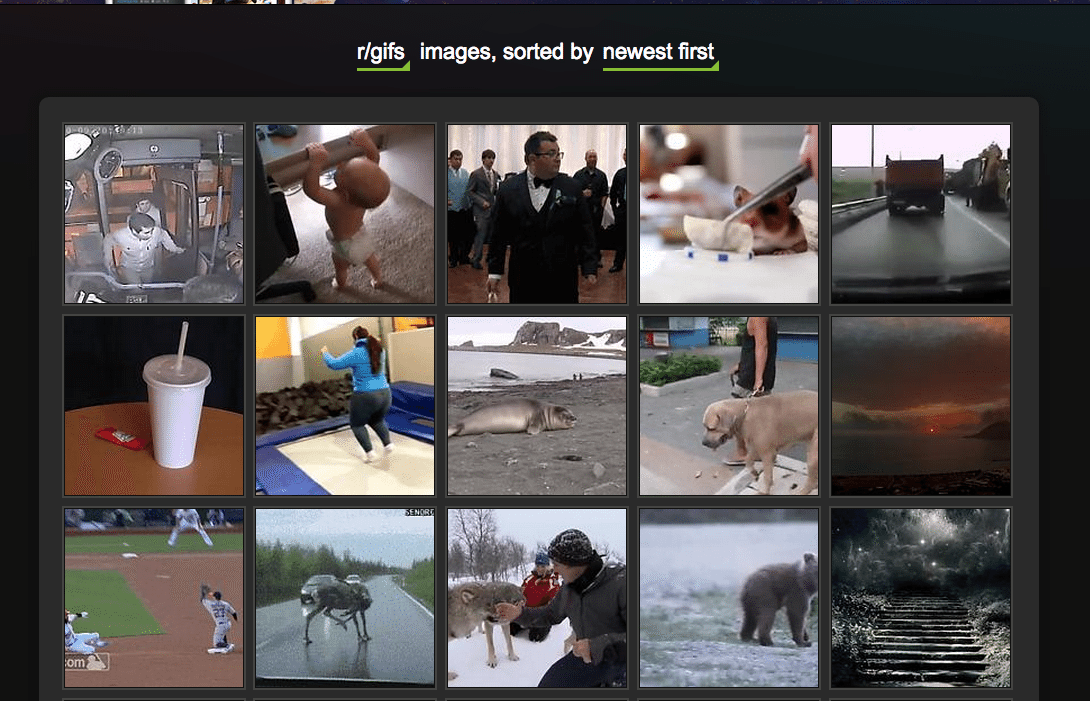 Try your luck with the site's grab bag of new and viral GIFs here, or search by topic or activity.
A quick note of caution: If you or your company is in a highly regulated area or might be a bit wary of using copyrighted work in your social sharing, it might be worthwhile to consider the risk attached to using GIFs. Never fear, though—you can still make your own GIFs!
5 web tools to create your own GIFs
1. EZGIF for the web
Got a series of still images you want to GIF-ify? EzGIF allows you to combine separated image files as frames of a brand-new animated GIF.
Here, I used it to combine a bunch of different teammates' workspaces around the world into one fast-paced image: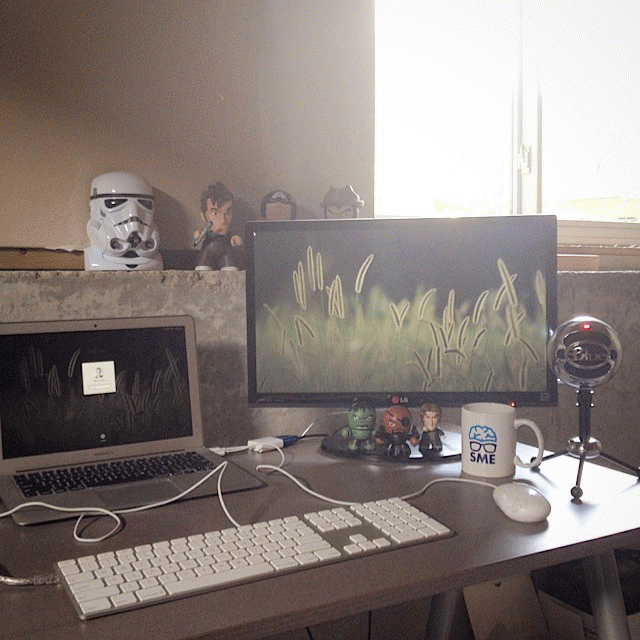 Similar: GIFPal
Make GIFs on the go with this iOS app from the folks behind the Giphy website. Giphy Cam lets you create animated images of anything you like from your iPhone, complete with lots of fun effects and backgrounds.
For instance, here's Buffer teammate Marc Anthony partying with a dolphin. Good times!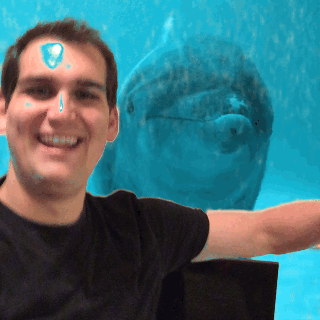 Similar: Giffer
3. RecordIt for Mac and Windows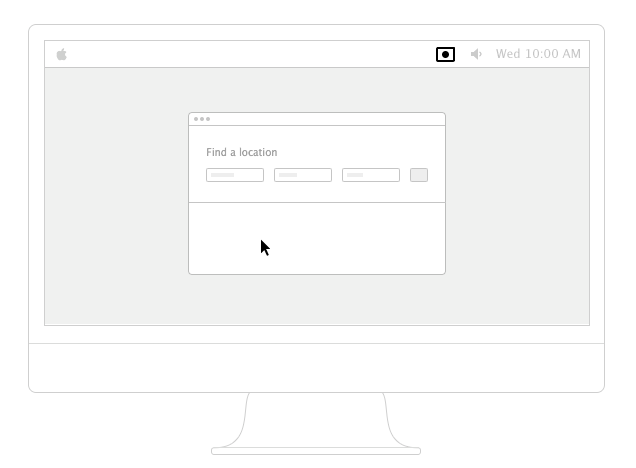 Easily turn any screen capture into an animated GIF with RecordIt, one of Product Hunt's highest rated "rad GIF apps."
Similar: GifGrabber, LICEcap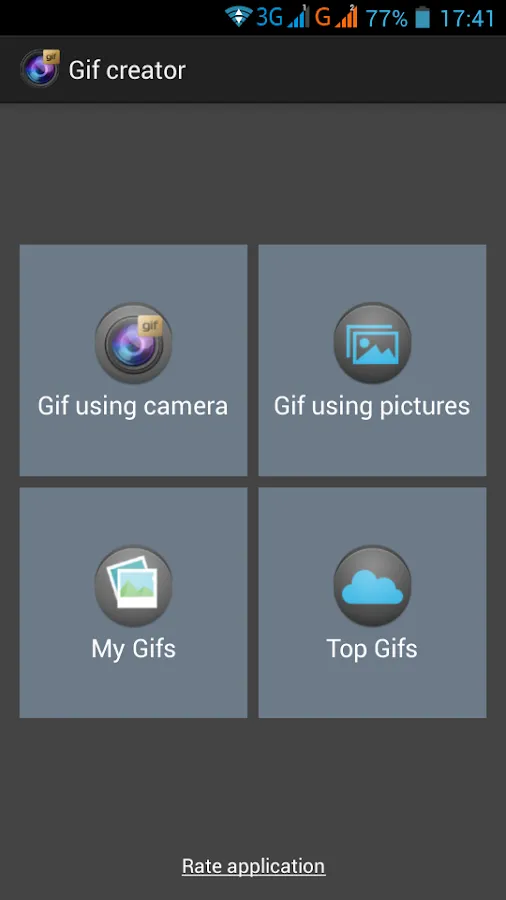 Create animations using your camera or photos and share it with just a few clicks with this Android app.
Similar: GIF Maker
5. Vine for iOS, Android and Windows
OK, maybe this one is cheating—Vine is technically a video app in that it records sound, too, but the 6-second looping videos fit nicely into a discussion of GIFs as well. When they are embedded into a web page or on Twitter, the sound is turned off by default, which you can easily turn on with the click of your mouse.

One final tip: For super advanced GIF making, Invision has a really cool how-to on designing next-level, beautiful images.
Over to you!
We're excited to bring GIF sharing into Buffer and can't wait to see all the creative ways you'll be using this feature.If you're up for adding the hashtag #buffergif to your latest GIF updates, we'd love to follow along with the fun!
As always, let us know how we can make Buffer even better for you in regards to GIFs or anything else at all by emailing us, tweeting at us or commenting below.
How do you use GIFs in your marketing or social media? What's your all-time favorite GIF? I'd love to hear all about it in the comments!