No matter what you do in life, chances are good you're reliant on some kind of a community.
People to read your writing. Social sharers to spread your message and curate your content. Customers to review your products or services and tell their friends about you.
Communities work because they're built on relationships, and during the early stages of any new project, you need all the strong relationships you can get.
The community you grow will be the source of your very first (and potentially most supportive) group of brand advocates. They'll make you smarter. They'll spread the word. They might even make your business better.
So how do you find this all-important community and get to know them—the right way?
Audience discovery has a lot to do with self-discovery. It's all about finding your way by putting yourself out there: taking risks, reaching out, making yourself known. It's about asserting who you are and finding the people who respond to that.
In this post, we'll show you many of our favorite tools (including our own) and methods to learn about your first users and customers, find your audience and begin to build a community from scratch. Then it's up to you to develop a voice that will match the uniqueness of your company, tap into that newfound audience and build something special together.

Mention: Find the audience for your passion topics
There's a popular expression in the startup world: "Eat your own dog food." It's slang for using your own product, for both learning about it and how it's used, and (hopefully) confirming that all its features actually work to the high standards your community deserves.
That's why the No. 1 audience discovery tool we use at Mention is … Mention, which lets you quickly and easily set up alerts based on keywords or phrases that you care about.
This is great if you want to be alerted when someone specifically mentions you, but it's also a powerful content and audience discovery tool. Simply follow topics you and your community are interested in. (Check out how we live-tracked the Super Bowl, for instance).
To use Mention to find your audience, start out by activating your first alert based on the No. 1 thing you do, create, or have a passion for as a brand, a company, or a team. If you're a bar or restaurant, maybe that's your local neighborhood. If you're a lawyer, maybe it's your industry.  It can even be something geeky and fun that brings people together (we love GIFs at Mention).
Set up an alert for that topic, as well as alerts on any related topics that you can think of. By monitoring these, you'll start to discover potential community members and their other interests. Then you can join in on those conversations, too. Getting to know your audience this way takes you beyond basic demographics into a deeper community profile.
For example, at Mention, we know that many of our customers are community builders and social media managers themselves. By spending time in this community, we know that the label and hashtag "cmgr" is how a lot of members of this group identify one another and share resources.
So we've set up a "cmgr" alert to make sure we can take action and be part of the discussion at all times.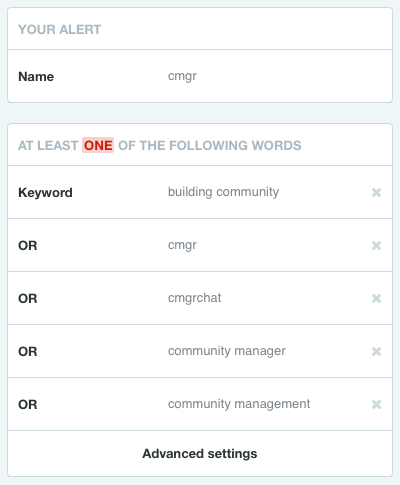 By doing this, we've discovered other interests of our community, such as content marketing, productivity hacks, and product management — so we've starting tracking (and writing about) those topics as well.
Forums & groups: Build new relationships
After identifying your community's focus and your key topics, you can find touch points for connecting and building relationships with your audience outside of social media outreach and inbound leads.
Forums: They may seem archaic, but forums are still widely used to gain advice on pretty much anything from Apple product support to growth hacking to real estate advice. The great thing about forums is that people are there to share their expertise on a given topic.
Quora: And then there's the uber-forum, Quora. Use forums like this one as an opportunity to provide value to your potential community members and customers, as well as identify those who would add value to your community.
Forums 2.0: A number of other community products have been developed recently. Check out communities on platforms such as MightyBell, Vanilla Forums and Answerbase.
Twitter chats, LinkedIn groups, Google+ communities: Social media may be vast, but it provides plenty of ways to drill down into smaller, more focused groups. Twitter chats on specific topics, LinkedIn groups devoted to particular subsets or even conferences or events and Google+ communities on tons of different interests are just a few ways to tap into a niche. Join the groups relevant to your community in order to gather deeper insights into the pain points of your potential community members, as well as what resources they're sharing.
Facebook Groups: I've seen a particular influx in Facebook Groups created for business and community relationships over the last couple of years. There are groups for conference attendees and speakers to stay in touch, groups for community builders and digital marketers to share best practices, for startup professionals to share tips, groups for jobs in a variety of industries, and beyond. This is also a great touch point for starting conversations and coordinating in-person meetings.
Partner Communities: For example, think of companies or products that are complementary to yours or organizations you've co-sponsored events with. Do they have existing communities? If so, don't be afraid to tap into them as long (as you're not stepping on any toes). Join their groups, attend their events, ask your contacts for intros, etc.
Riffle: Discover deep audience info
Building a community from scratch often means a lot of one-on-one customer interactions. While that may seem time-consuming, making the effort here is going to come back to you in big ways. Consider the "brand ambassador effect"—your earliest fans are more likely to become your first evangelists, espousing not only your product's quality, but the quality of your community and of your customer service, as well.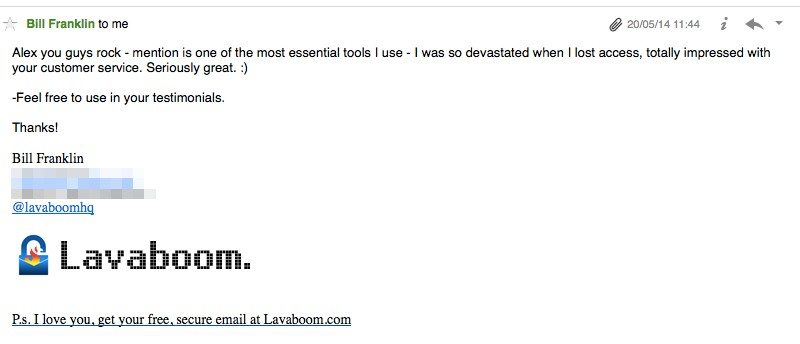 Reaching out quickly, in a friendly and supportive manner, in response to questions and comments can be a powerful way of increasing brand awareness.
You can make one-on-one interactions like these even better by learning meaningful information regarding a person's tastes, what communities they're a part of, and how they use social media. This is where Riffle by CrowdRiff comes in. It's a Chrome extension that provides detailed Twitter analytics and integrates directly with services like mention, Hootsuite, TweetDeck, Salesforce, and Zendesk.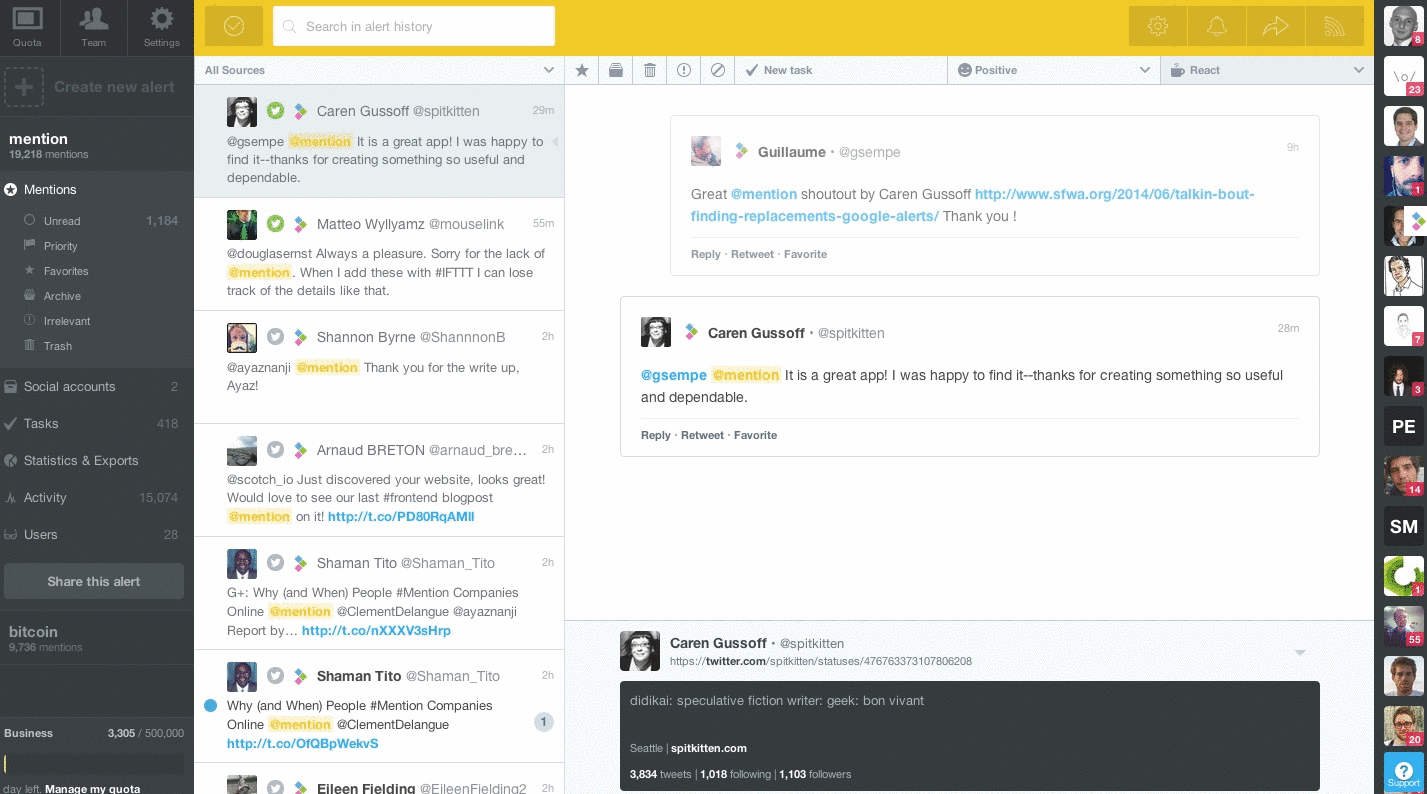 Riffle slides out as an easy-to-read and -navigate data center full of only the most relevant details all in one place—things like Klout score, top hashtags, mentions, and URLs used and shared, as well as an activity breakdown between things like retweets and favorites.
It's also got a bunch of little touches that really set it apart. You can instantly find out if a member of your community is an Android or iPhone user (an incredibly important distinction that can make all the difference in the way you communicate…and not just for support). Or get quick links to LinkedIn and other social profiles. And find the perfect ice breaker by referencing a shared interest. Riffle is one of the best tools we've found for adding a powerful sense of personality and depth to every interaction.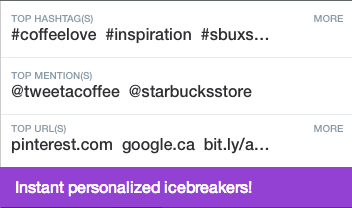 Intercom: Act on real-time data
This feeling of personality and genuine interest is only magnified by another service that we use: Intercom.
Intercom is an automated real-time messaging service that not only provides you with up-to-the-minute information on who's using your product and how, it also gives you the ability to reach out and send personalized messages, often triggered by specific user-behavior — like upgrading or not having accessed a particular feature yet. By being able to A/B test on different message variations, you can really dial into the best content and tone and get a sense for what your users are looking for (or what they're not).

We've written about our experience using Intercom in detail on their blog: "How Mention Increased Activation Rate by 50%," and we've been continually impressed by how robust the service has remained as one of our top user-retention (and therefore: community-building) tools.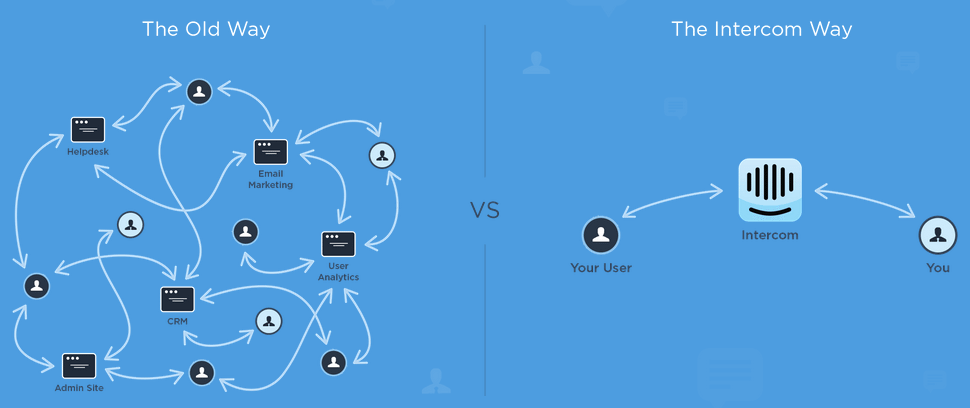 Event and meetups: Create brand ambassadors
Real-life connections add a special layer to a relationship—trust. Removing the barrier of the online world makes it easier to see each other as we really are. Research shows that people are more likely to trust someone they have met in person vs. someone they have only communicated with online.
In her TEDTalk, Onora O'Neil linked vulnerability—putting yourself out there—to trust. By making yourself "vulnerable" to someone's questions and thoughts during an in-person meeting without a computer to turn to for answers, you're building trust by answering honestly. As Jay Baer has said, "you have to focus on how to 'be' social, not just how to 'do' social media."
Plus, in-person conversations, with their unique twists and turns, bring a certain spontaneity that can go a long way towards discovering new interests and bonds. Harness this spontaneity to focus on getting to know your community and its members even better—for instance, I bet Kickstarter didn't know just how many of their users were into spontaneous dancing…that is, until they threw a block party.
Ready for in-person community building? These tools can help:
Community takes time, but it's worth it
Although building a brand-new audience from scratch takes time and hard work, it's worth it when it gets you benefits like these (from The Truly Monumental Guide to Building Online Communities):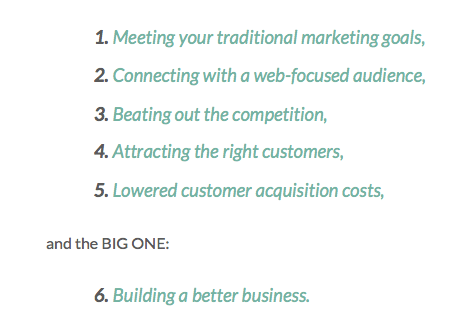 The right tools and processes can get you going on the right foot to find the community who's interested in you so you can start to collect the insights that matter—and that's what it's all about when it comes to successful content marketing and brand building.
With these insights, you'll learn more about who you are, too — because the secret is, you grow with your community just as much as your community grows with you.
The tools listed in this post are just some of our favorites. Which tools do you use for audience discovery and community building? We'd love to hear about them in the comments.
This article was co-written with Shannon Byrne. She's the Content & PR Manager at mention, where she crafts words, creates strategies, and recruits loyal advocates. She's based in New York. Get in touch with her at @ShannnonB.