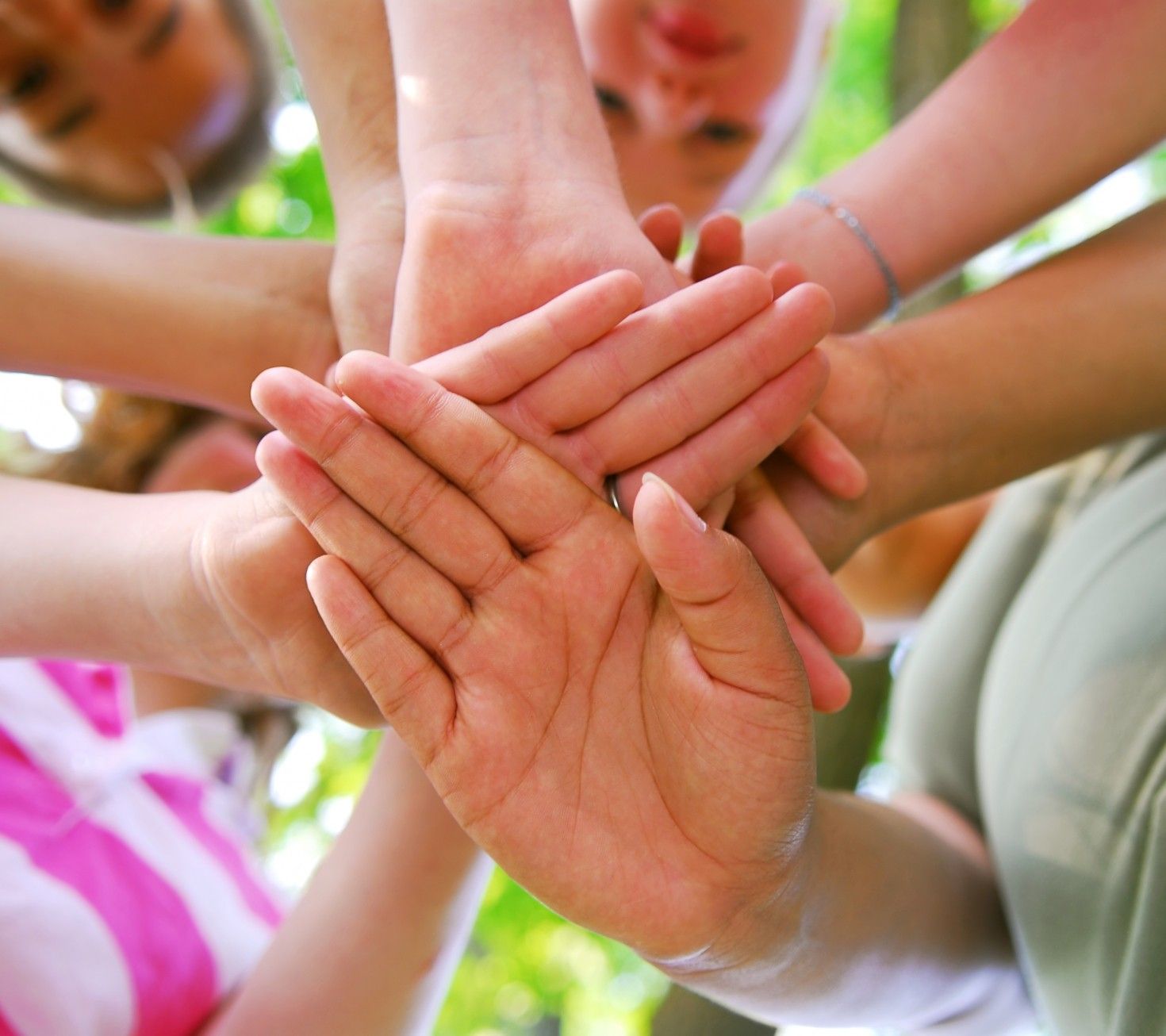 This is one of the those posts I have been looking forward to sharing with you for a long time. Mashable, amongst all top tech news site, sets itself miles apart. And the reason for this is their amazing understanding of growing and nurturing a community I believe.
If you look at how Pete Cashmore has handled things, it is just amazing how every step he took is to first and foremost benefit the community. The most exciting part is that despite its skyrocketing growth, this community driven focused is maintained day in day out.
I tried to find the 5 most striking points I learnt the most from to build our Buffer community:
1.) Empower your readers: 6 Top Comments Of The Week
When I first saw this, I was blown away. Can you imagine that the biggest tech newssite goes ahead and rewards the people commenting with a guestpost of their own? I certainly couldn't. Yet, this is one of the most recent projects Mashable undertook.
They now feature a blogpost each week, dedicated solely to the best comments on Mashable articles. This is one of the smartest things I have seen happening any blog to do in a long time. Not only does this encourage more comments and engagement, it is also an amazing way to say thanks and give back to your community.
How can you use this?
Whilst it might be that you don't have this type of volume of comments, there are a few other things you can empower your community in the same way. Here are a few ideas:
Use top Tweets you come across from the people you follow and turn it into a blogpost.
Ask a question on Twitter or Facebook and use replies for a blogpost. Misty Belardo and Marty McPadden did a wonderful job using this method.
Use comments or experiences from users or friends emailing you as a chance to turn it into a blogpost. We used this frequently in the past.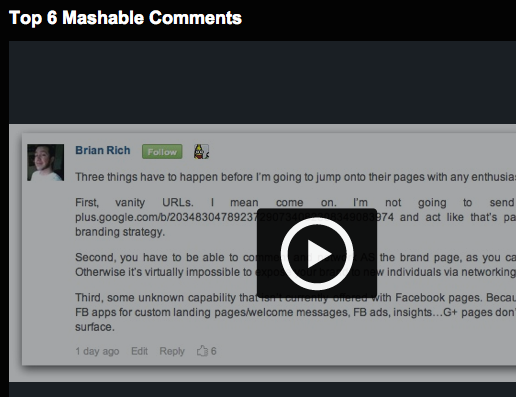 2.) Be generous with your guestpost offerings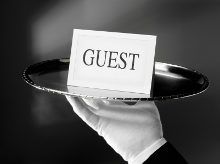 Another amazing thing Mashable does, is it allows anyone to provide them with ideas for guestposts that they will then review. This is something I hadn't expected at all either. Yet, Josh (@catone) working on this for Mashable, is one of the most approachable guys you would ever meet.
On top of all this, it is also great to see how Mashable then treats its guest authors. Whilst normally a byline at the end is the norm, they give you a chance to have it right at the start. This means a lot more exposure for you again seems to be a simple act to benefit the guestwriter more for their efforts.
How can you use this?
If you allow others to guestpost, make it one of the most enjoyable experiences for the writer. In our case, we offer a byline at the start and the end. After all, it is amazing to have someone willing to provide you with content I believe.
Daniel Sharkov from Reviewz'n Tips even goes one step further and displays recent guestauthors right on the landing page of his blog.
Get 200% more clicks
on your Tweets
By Buffering Tweets, they are posted at optimal times giving you 2x more exposure.
3.) Look for value, not sensationalism with your posts
This is one of the points I believe might be particularly useful for you if you are running a startup or business yourself looking to get covered. Different from nearly every other tech news site, Mashable offers to write about the latest apps and startups simply if they feel they provide value for their community.
There doesn't have to be a big funding announcement or the like (although this helps of course). The only thing that matters is if you are telling an interesting story and you can provide value with your product. Ben Parr recently wrote a fantastic post about this topic too.
How can you use this?
If you are a startup founder wanting to get covered, I feel understanding what the different writers are covering is most important. With Mashable, especially focus on the Spark of Genius series as this is an amazing program to give you exposure.
As for your own blog and community, always aiming to educating and helping others make their lives more efficient is the top priority one should pick. If ones stories are driven by big announcements that don't necessarily add value, it might eventually backfire.

4.) Let your readers decide: The Mashable Awards
Another great example that sets Mashable aside from the rest is their community driven way to appoint winners. With the 5th annual Mashable award now running, it is another sign of dedication towards letting your readers decide on what matters.
Here, particularly the fact that all recent entries are shown publicly is a great way to give appreciation to everyone who is voting. On top of this, making it easy for the nominees to win by providing customizable banners for them is a great example to empower your community further.
How can you use this?
Of course, a lot of these things are easier to do with 20 million monthly visitors, yet there are a few ideas very similar to this, that you can implement right away:
Try polling others for their top Tools or Campaigns and turn this into great content, similar to Kristi Hines on the KISSmetrics blog.
Simply try a giveaway of a cool product, that your users might enjoy. Again, the pros from PodJam.Tv Marty and Misty have done a great job with this recently.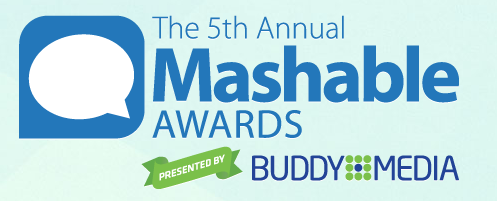 5.) Be yourself, be real and show it
Did you notice that different to all other tech news sites, Mashable is the only one that actually has a person, namely Pete Cashmore as their avatar? The best part is that Mashable certainly doesn't stop there.
Every Facebook post contains questions and never assumes they know all the answers with their articles. This triggers enormous engagement and nearly always a very friendly and productive discussion. What's interesting here is that Pete and his team aren't shy to jump in and answer comments themselves too.
How can you use this?
Here on the Buffer blog we aimed to really always do this too and here are a few examples:
Put a picture of the writers in the sidebar
This is something we are yet to do, yet Triberr has already gone ahead and display Dino's and Dan's faces right on Twitter too.
Add the name of the person replying to people on Twitter and Facebook. We always add "- Tom", "- Joel" and "- Leo".
Reply as many comments as possible and show your appreciation
Wow, this post got rather long, yet I hope it might be useful for you. Of course, building a community doesn't happen overnight. Yet it is one of the most fun things to do, as you can be in constant contact with your readers, users, friends and followers.
What Mashable has achieved is awesome and I try my best to take them as a great example for our own small and awesome Buffer community.
What is your experience when building out a community? Do you think any of Mashable's best practices can be helpful for you too?
Can you help us win the Mashable award for Top Breakout Startup with Buffer? Just give it one click here: