This is a guest post by Gregory Ciotti, more about him at the bottom of the post.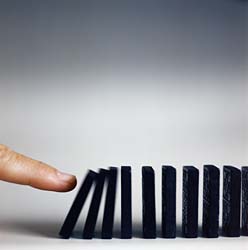 With the worldwide presence of Facebook, and the recent release of Google+ to the public , you'd wonder what's the point of marketing on Twitter anymore…
But you'd be dead wrong if you thought Twitter was a platform that has passed. Twitter grows in popularity by the day, and is still one of the biggest traffic sources for sites all over the world, and in every niche you can imagine.
Thus, it is obvious that going viral on Twitter can greatly help your blog in getting some much needed traffic, and you might be surprised to find that it's easier than you think.
I have to add a disclaimer, however, that you should be reading as a preface to every post about going viral: the cornerstone of creating viral content is creating amazing content, so don't think that these methods will work if you're putting out garbage!
1.) Ask, And You Shall Recieve
I told you that you would be surprised.
Statistics conducted by both the HubSpot blog and Dan Zarrella conclusively show that retweeted posts contain the word "Please" over 5 times as often as normal tweet.
And here's why: it works!
Shocking!
The thing is, if you create a brilliant piece of content, ask your followers to ReTweet it, and they do, their tweet is now asking their followers to also ReTweet your post.
The key here is balance.
If you ask for a ReTweet on everything you link out to, this strategy will lose it's effect fast.
Don't abuse your followers, lead them.
Lead them by asking them to ReTweet only your best content, and since they are generally enjoying your updates (otherwise why would they be following you?), they will most likely oblige.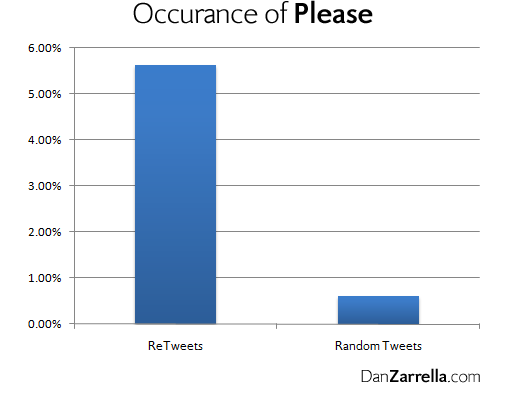 2.) Time Your Tweets Perfectly… Every Time
Tweet timing matters a lot more than you think.
Picture this: you send out a tweet linking to the best post that you've ever written, sit back and wait for the ReTweets and share and you see… nothing.
Nothing at all.
Unfortunately for you, it wasn't because the content was lackluster, it's because you sent out the tweet when nobody was around, and it got buried.
Most active Twitter users follow a lot of people, so you need to get into the "prime real estate" by tweeting at your followers most active times.
While there are all sorts of studies on when the best time to tweet is, it really depends on your followers.
To post at the best possible time no matter who is following you, I highly recommend two free tools, Tweriod and Buffer.
Because I believe you're a smart marketer who doesn't need their hand held, I'm going to give you "just the facts" on why these tools make an incredible one-two punch for Twitter marketing:
Tweriod gives you a custom report detailing the EXACT
times that your followers are online the most.
The Buffer App lets you select specific times for
when your tweets will go out throughout the day, and you can also set how
many tweets go out per day (scheduling them ahead of time).
See where I'm going with this?
I thought so.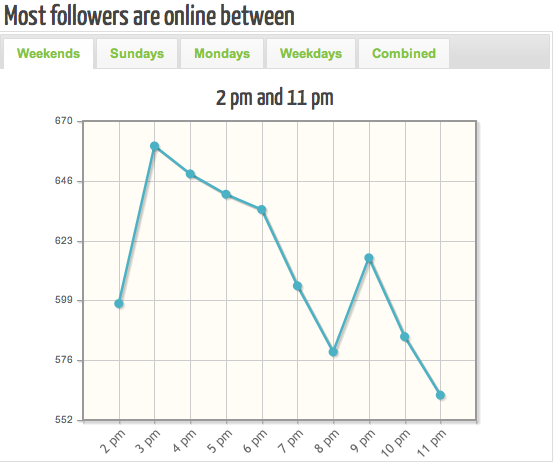 3.) Write A Contagious Headline
Nobody is going to check out your link on Twitter, let alone ReTweet it, if the headline (the tweet itself) doesn't pull them in like a magnet.
Imagine this example used on this very post…
What would you rather click:
How To Get More ReTweets
3 Ways To Easily Go Viral On Twitter
The first is boring, who hasn't read a Twitter article about retweets before? How are people supposed to get excited about this headline?
The second is specific and appeals to people's emotions.
"How to easily go viral you say? You have my attention good sir."

You'll find the best results if you write an enticing headline for the post itself, like I did for my post on Facebook marketing.
Clickable headlines get right to the point: in the second example, you are going to see 3 ways, and they are going to be easy to implement.
HubSpot found that longer posts also tend to get more clicks than shorter posts, adding to the validity that people want description!
Don't waste their time with lies, but entice them with the truth, if you have a fantastic article to share, don't just share it plain Jane like, get people excited, and they will want to click through and share.
Leave people bored, and you're just chirping in the wind.
==========
—
Are you doing content marketing for your brand on WordPress? Then you need to check out Sparring Mind, and learn to take your content marketing efforts to the next level. You can also follow Greg @GregoryCiotti or circle him on Google+.
Interested in writing a guestpost yourself? Hit me up leo@bufferapp.com