Having thousands or millions of followers on social media is often the goal for many creators and businesses, but that can limit the intimacy of your content. This is where a feature like Instagram's Close Friends comes in.
Added in 2018, the feature allows you to choose who can see certain Stories you may otherwise not want to share with a larger group on social media. This exclusivity can help forge stronger connections with your followers by giving them deeper access to you and your brand.
Aside from improving the experience of intimacy on the app, Instagram Close Friends can be adopted by small businesses and influencers in different, creative ways. Here's how to use Instagram Close Friends and some fun ways to implement it in your content strategy.
💡
Schedule your Instagram posts, carousels, stories, and reels with Buffer
Visually plan your content calendar and make your profile a "must-follow" with Buffer's suite of
Instagram scheduling and analytics tools
.
What is Close Friends?
Close Friends is a feature on Instagram that allows you to grant a subsection of followers special permission to view private Stories. When you select this feature before posting to Stories, only the accounts on your Close Friends list will be able to see it. And, if you're wondering, there doesn't seem to be a limit to how many people you can add to your Close Friends list.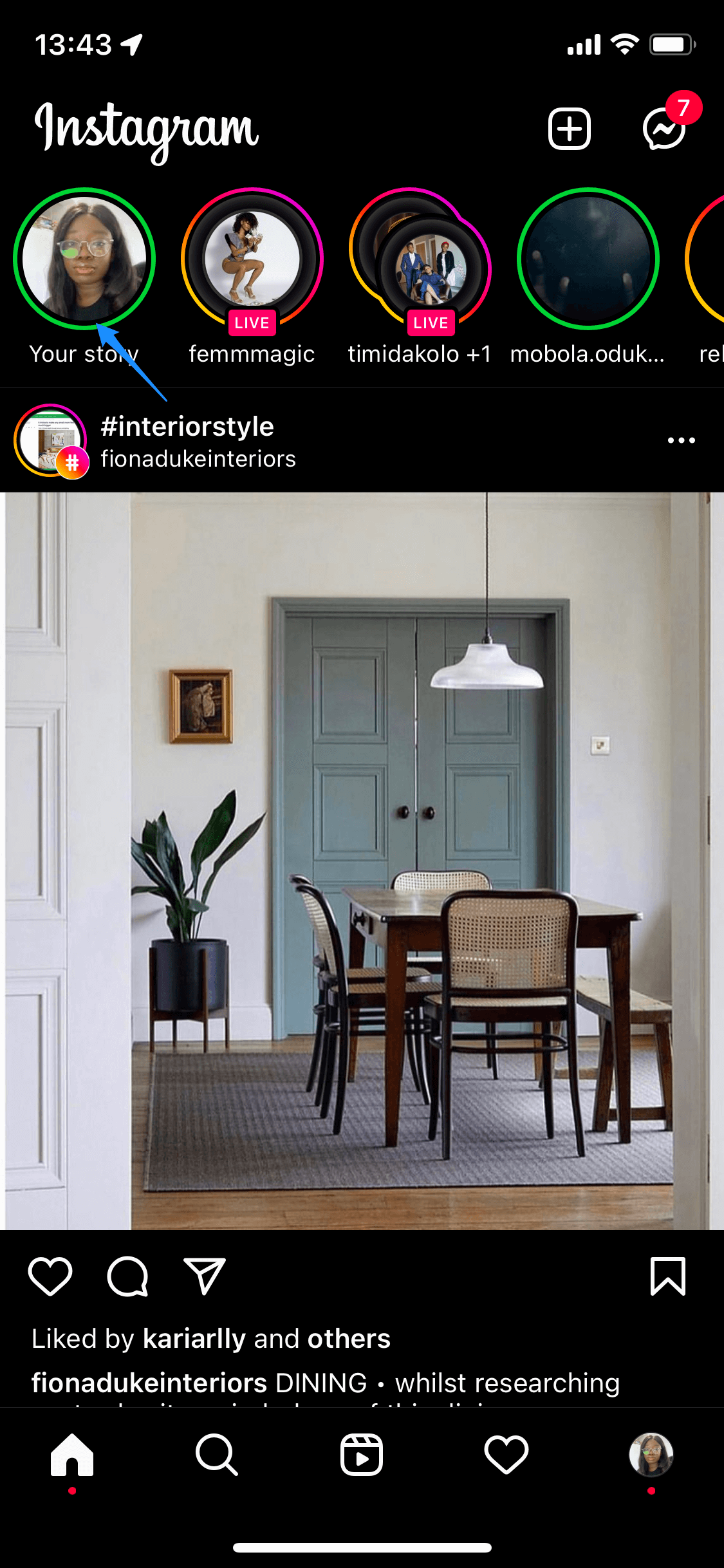 Instagram doesn't choose your Close Friends list. Instead, you have to add and remove people from it manually. If you're on someone's Close Friends list, you'll see their Close Friends Story whenever they post to it, whether in the Stories feed or on their profile. A green circle around their profile picture indicates a Close Friends Story.
You can also get to it by tapping your profile picture. People who are not on your Close Friends list will not be able to see your Close Friends Stories or see the green circle.
You can't remove yourself from someone's Close Friends list. However, if you'd prefer not to be included, you can either ask the account owner to remove you from the list, mute their Stories, or block the account. And on the other hand, people are not notified when you add or remove them from your Close Friends list.
The benefits of using Close Friends to connect with your audience
A community encourages its participants to collaborate, share ideas, and discuss interests – and Close Friends can help you achieve that.
Increase user engagement through interactive content: Instagram has extensive features that allow users to engage with each other. You can create an avenue for loyal consumers to connect and interact with your brand and team through Close Friends.
Gather data: Close Friends can be the first point of contact to understand how your core audience will feel about the content and products you are working on. It also lets you know what they expect from your brand and tailor your approach to their preferences.
Inspire user-generated ideas and content: Feedback is not only a way for brands to improve but also an opportunity to gather inspiration. Close Friends can provide opportunities for those who are the most tuned-in to your brand, values, and industry to share their ideas for future development.
To see all the benefits of a community, it's essential to create an environment where social experiences and content are robust and highly engaging for users. Jump to 'Four unique ways to use Instagram Close Friends' for advice on creating this environment through Instagram Close Friends.
How to set up your Instagram Close Friends list
Close Friends is a great way to communicate with a specific group instead of posting to your entire list, and it allows only certain people to have access to your more private photos. Here's how to create an Instagram Close Friends list.
Open Instagram on your phone — at the moment, the Close Friends list can only be adjusted on mobile.
Then, click the profile picture icon at the bottom-right of the screen and press the three horizontal lines at the top-right of the page to select 'Close Friends.'
Scroll through your followers and select 'Add' to indicate the accounts you wish to include in your Close Friends list. This is also where you can remove accounts if you need to in the future.
When you've created an Instagram Story, select the Close Friends icon at the bottom of the screen to share it to your Close Friends list.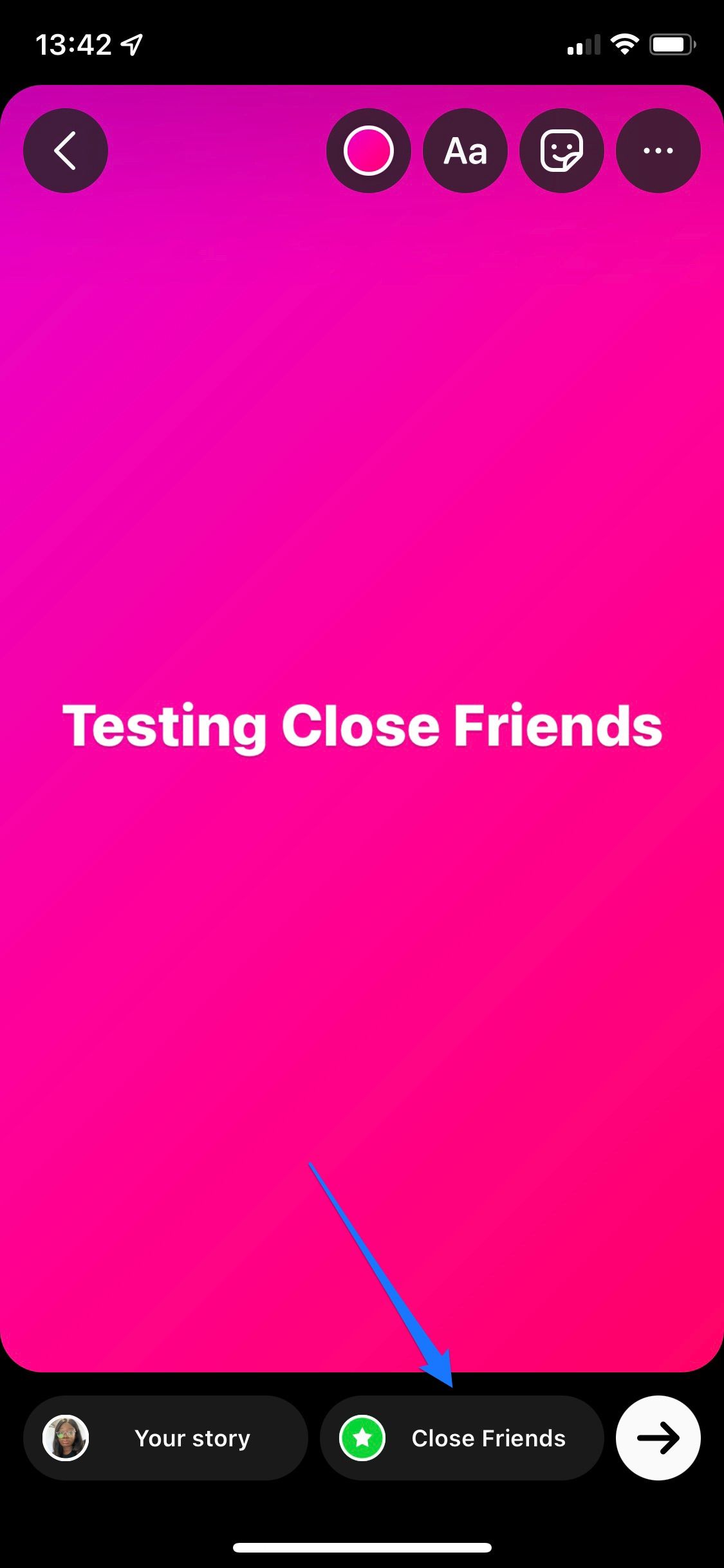 Four unique ways to use Instagram Close Friends
While Close Friends was created to post Stories for your more intimate relationships, there are other creative ways to use this feature. And while we couldn't find examples of brands implementing these tactics, we would love to know if you tried anything on this list and how it went! You can tag us on Twitter @buffer or @tamioladipo to share.
Get customer feedback: Close Friends could be a unique and interesting way to collect customer feedback for brands selling consumer products. For example, you could create a Close Friends list of people who recently purchased one of your products and then ask them to share their opinions via an Instagram Stories poll or question sticker. Of course, this is an elaborate strategy, but it could be a great way to get tailored feedback if you have the data available to you.
Exclusive content access: Your "Close Friends" list could be an exclusive VIP membership where you share discount codes, behind-the-scenes, and early access to new products and events. You could also tease the list to your entire audience, hinting about exclusive incentives and deals when they buy a certain number of products. The State of Us Podcast implemented this strategy, stating on their Patreon, "We'll also be chatting to you through our Instagram 'Shitetalkers' close friends list, where you'll be able to talk part in Q&As, watch Instagram live videos, etc."
Ambassador and influencer partnerships: Consider using the Close Friends list to communicate exclusively with your brand ambassadors or influencer partners. You can post opportunities for collaborations, share special offers and deals, and give updates on new projects or launches. This method is an excellent way to keep in touch with the people you work the most closely with, and it can reduce the amount of outreach you'll need to do.
Improving internal communications and engagement: You can create a Close Friends list with your staff members if the goal is to strengthen bonds with your internal team. In this case, stories should be interactive and less formal. For example, sharing tips on well-being, entertainment suggestions, happy hour reminders, and using question boxes or polls are some tactics to raise your team's engagement.
If you're considering adding Instagram Close Friends to your social media strategy, look for opportunities to enhance your existing relationship and reward your followers.
Find a balance between exclusivity and alienation
Instagram's Close Friends list might be a great way to take audience engagement one step further and foster intimacy, but it can quickly alienate your larger following.
While creating exclusive access content or connecting with your brand ambassadors, don't neglect your primary audience. Instead, Close Friends should be treated as bonus content for a certain segment of your followers – the superfans. Want more content that helps you optimize Instagram for your business? Then, check out other articles in our Instagram category!
Brought to you by
Did you find this article helpful? You might also like our all-you-need social media toolkit.
Get started for free now