I Tried X Premium (Twitter Blue) for 3 Months — Here's What Happened
In this article, I assess how X Premium affected the performance of my posts and whether it's worth it.
X, formerly known as Twitter, has gone through a lot of changes since its ownership changed hands in November 2022. One of the most notable ones is its paid tier, which has seen name and design changes and many (many) additions to its list of features.
So much has happened with this paid tier known as X Premium (RIP Twitter Blue) that it can be overwhelming for users considering it to go through and understand if it's right for them.
To help ease some of this confusion, I paid for X Premium and tracked the performance of my content over 90 days. My goal was to assess the paid tier's value and whether you should take the $8 (or $16) leap. In this article, I attempt to do just that and help you make the right decision for your brand.
What is X Premium?
X Premium is a premium, opt-in, paid subscription service designed to enhance user experience on the platform. It offers additional features to improve engagement and personalization, with three tiers:
Basic: This tier costs $3 a month or $32 a year, giving users access to limited features.
Premium: This was the first tier made available, and it costs $8 or $84 a year. It has all the features that one might consider useful. It's also the tier I went with because it was the only one available at the time.
Premium+: This tier costs $16 a month or $168 a year and offers a few extra features not included in the Premium tier.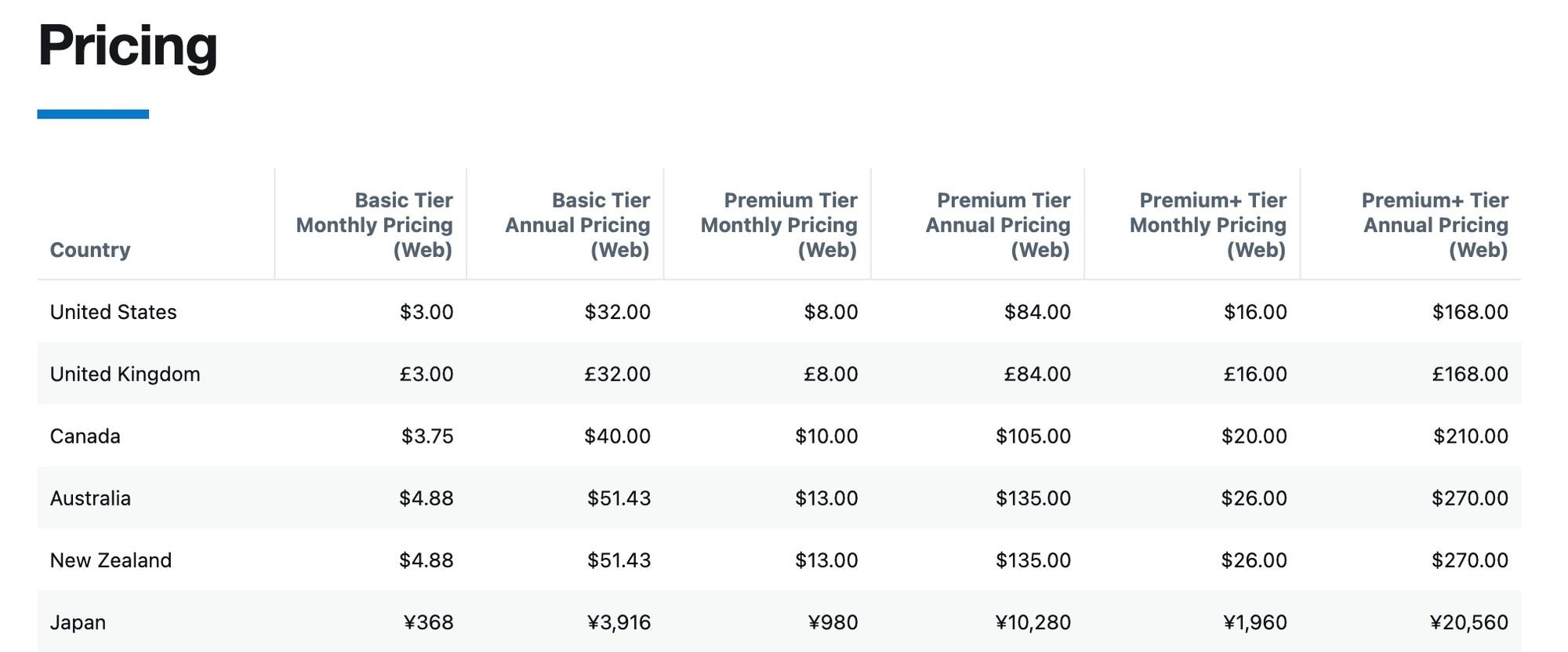 Some key features of X Premium include the ability to edit your posts and upload longer posts and videos, as well as a Blue checkmark and text formatting, among many others. We'll dive into them in a minute – but first, how do you sign up?
How to get X Premium
If you're just here to know how to get X Premium for yourself, it's pretty simple:
Navigate to the X website or open the X app on your phone.
Look for the 'X Premium' or 'Subscription' option in your account settings or profile menu.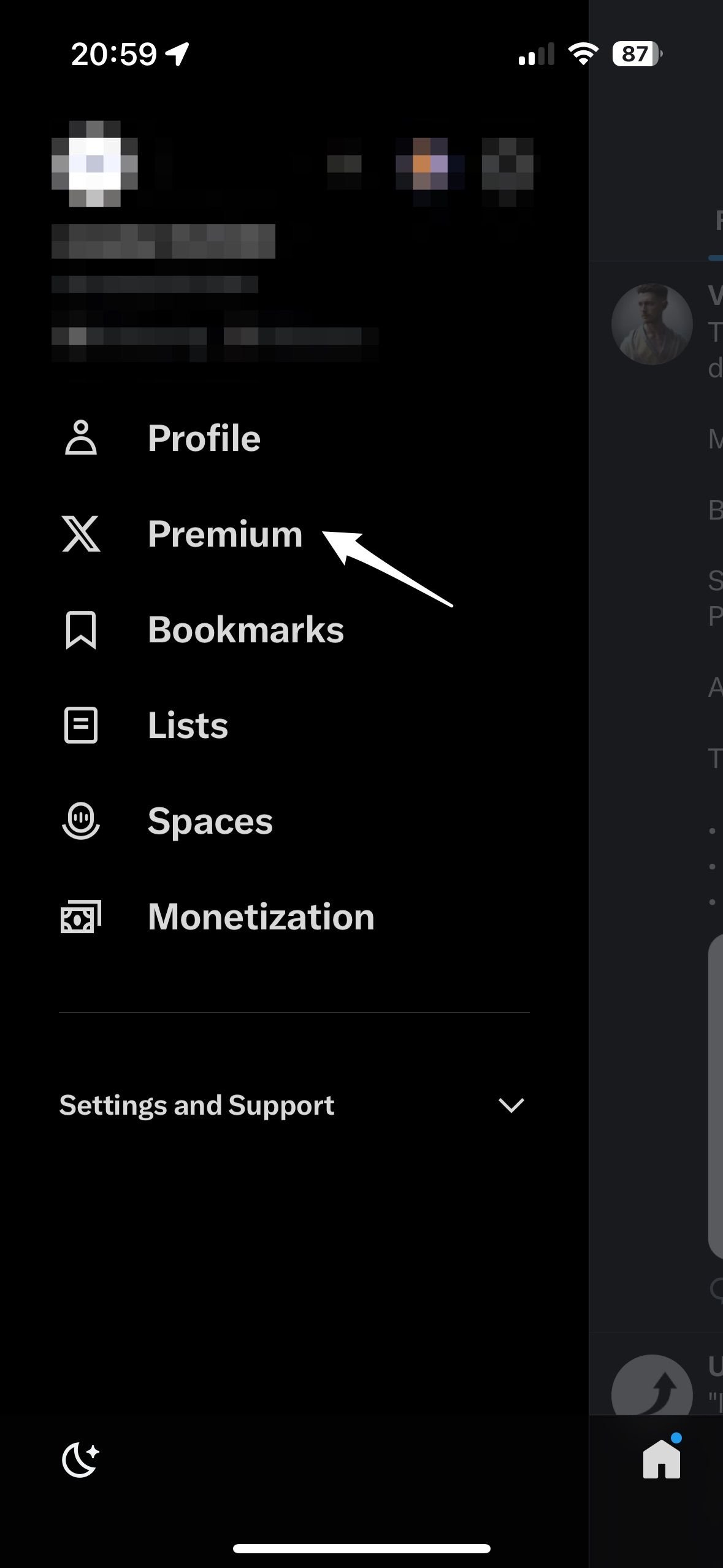 Select from the three available tiers – Basic, Premium, or Premium+ – based on the features you need and your budget.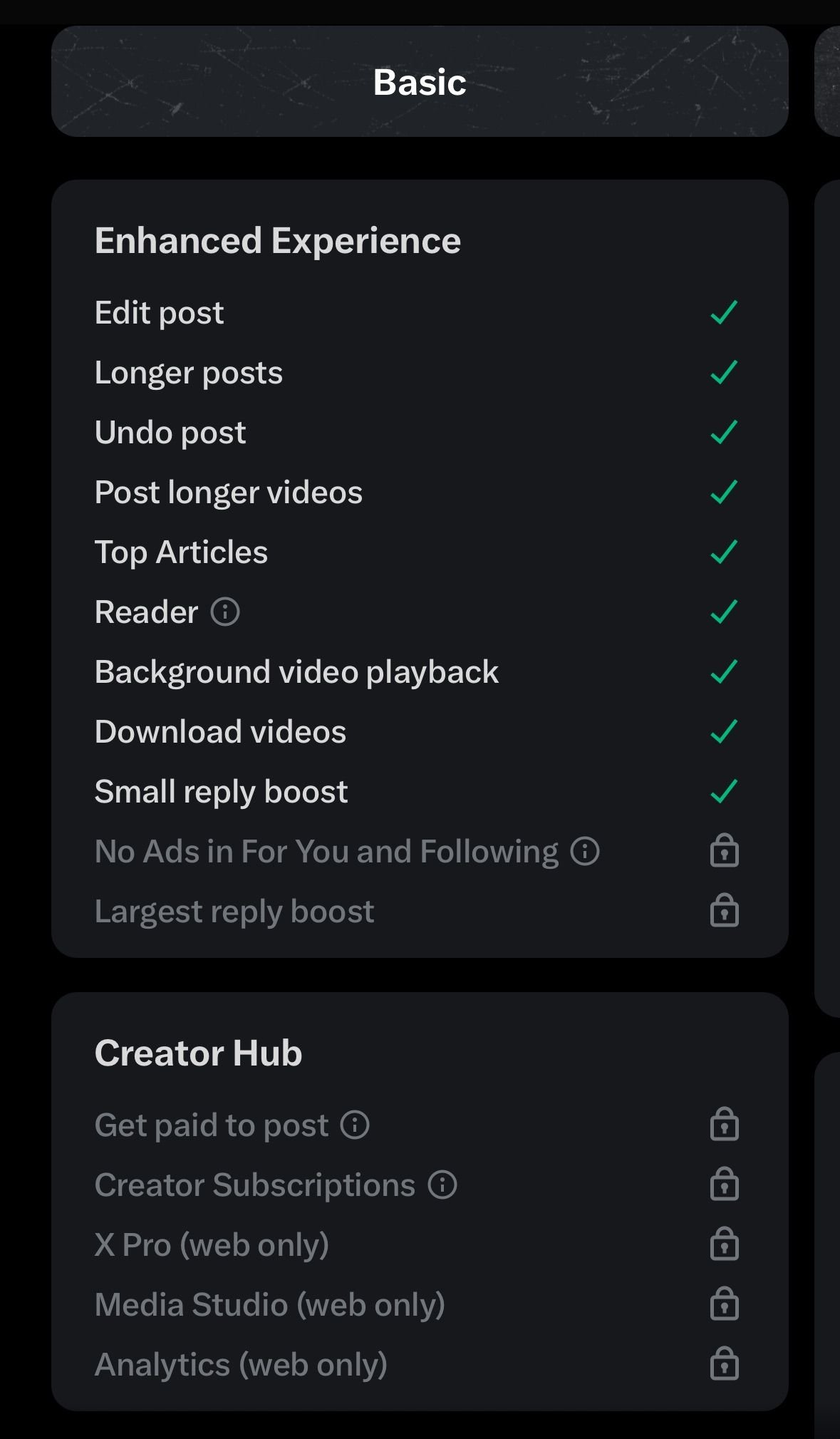 Familiarize yourself with each tier's features to ensure they align with your requirements.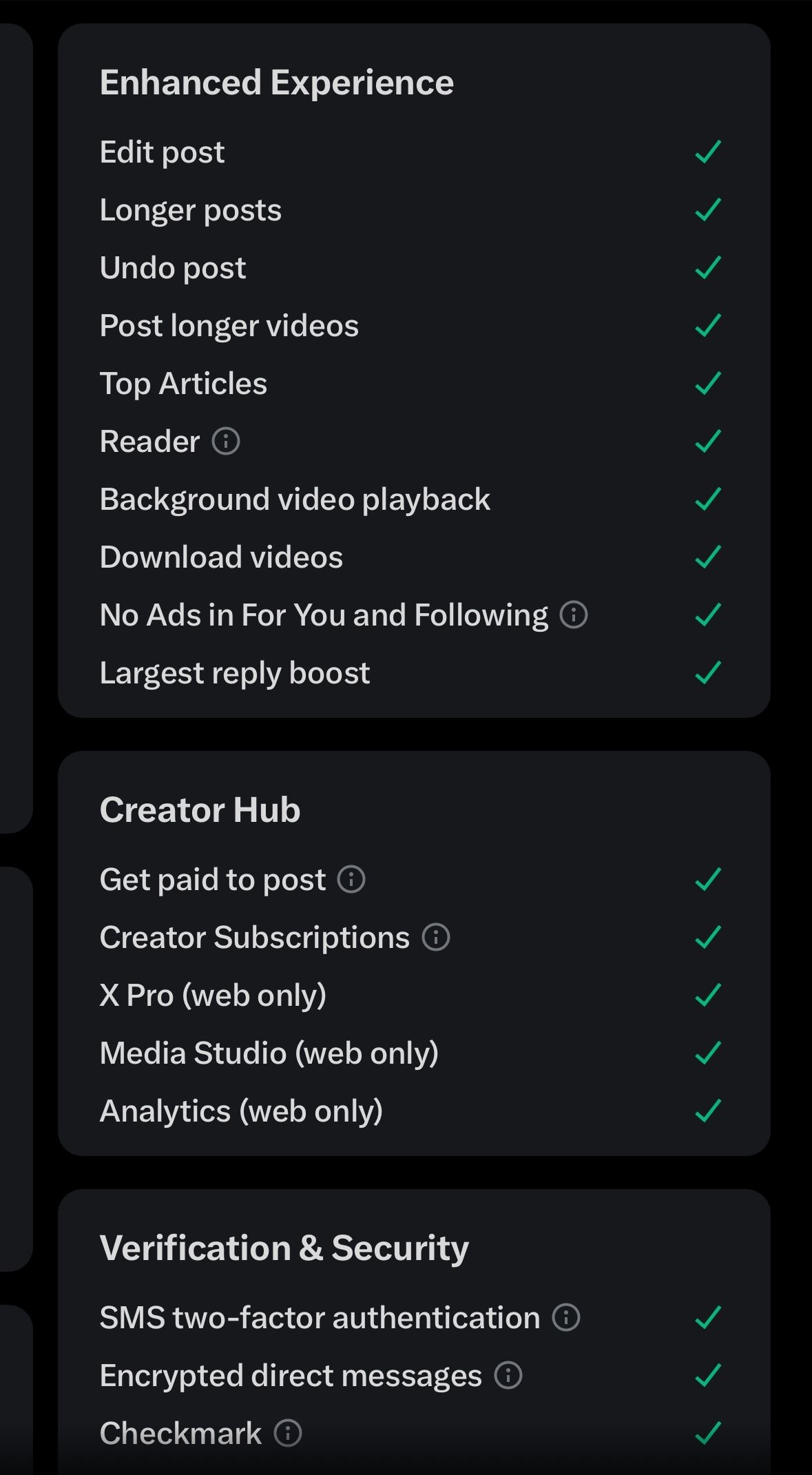 Follow the prompts to pay and complete the subscription process.
Once subscribed, you'll receive a confirmation, and the X Premium features will become available.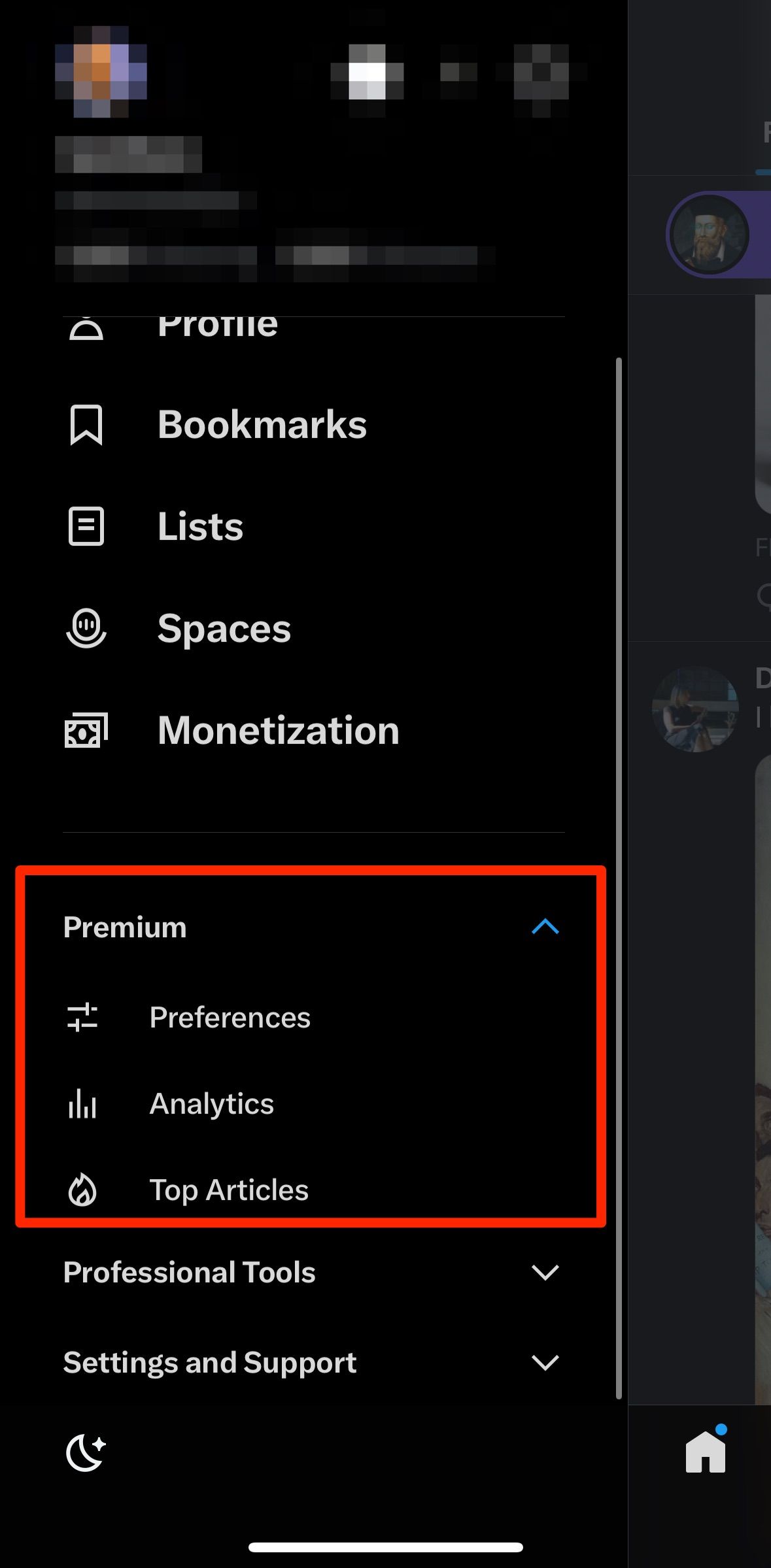 Exploring the core features of X Premium
X Premium users on any tier above Basic get access to a laundry list of features – however, it's a pretty long list.
So, I picked out the most relevant features for you as a creator or small business owner and what you need to know, including the benefits, downsides, and why it might be worth the price tag.
| Feature | What it is | Benefits | Downsides | Worth the Price Tag? |
| --- | --- | --- | --- | --- |
| Edit Post | Allows editing tweets post-publishing within an hour | Correct errors, update info, enhance clarity | Limited to one hour, restrictions on edit count | No – it was often too buggy to get much use out of. I'm also not used to editing my posts, so I didn't bother with it most of the time. |
| Longer Posts | Expands character limit up to 25,000 | Delve deeper into topics, more comprehensive content | Longer format may deter some readers | Definitely – this was one feature that I used a lot and would miss if I didn't have X Premium anymore. |
| Prioritized Rankings in Replies | Boosts visibility of user interactions | Increases engagement and reach | Effectiveness varies with audience activity | No – this isn't a priority for most people and if you're trying to get visibility, it would be better to message the creator or quote the tweet. |
| Bookmark Folders and Custom App Icons | Organizes content and personalizes app icons | Helps in research and content curation; personalizes experience | More about organization and aesthetics | Maybe – if you like organized content, this might be worth the price tag. It also makes a great swipe file because you can sort your content better. |
| Blue Checkmark (Premium and Premium+ tiers) | Verification symbol for profiles | Offers credibility and recognition | Verification process and eligibility criteria may be barriers | Definitely not – most people hide their checkmarks since that option was offered. |
| Revenue Sharing and Creator Subscriptions (Premium and Premium+ tiers) | Monetization options | New revenue streams, financially viable platform | Depends on audience size and engagement levels | Maybe – if you have a larger audience, this could make the price tag worth it. Or maybe not, with reports of even larger creators not receiving as much revenue as when the program first launched. |
| Ad Reduction (Premium and Premium+ tiers) | Reduces ad presence on the platform | Cleaner browsing experience, less distraction | Doesn't eliminate ads entirely | Not quite – I agree that I see less ads, but it's still too frequent for my preference |
| Longer Video Uploads | Extends video upload limits | Allows uploading longer videos | Limited to specific platforms and devices | Maybe – if you mostly upload video content, this is a great option to have. |
My personal experience with X Premium
My first note on switching to the X Premium user experience was: "I have no clue what to do now." I was familiar with some reasons why most people weren't huge fans of subscribing to a social media platform. But I hadn't seen much about the benefits of subscribing (other than revenue sharing) and why someone might want to take the leap.
So, I asked my audience what they'd want to know about using it and got some helpful questions.
A couple of people asked me to check in on how the reach of my content would change or improve over the 90 days.
I also got a request to check in on how long-form posts perform. These questions informed a lot of how I approached my content while doing this experiment.
Now, I've always been a text creator, so my posting style didn't change – in fact, I posted less than in the prior three-month period, with my frequency going down from 164 posts in 90 days to 94. Still, that made the results more impressive – check out the analysis.
How my content performed before and after X Premium
X's analytics leave much to be desired, so I've added data from my Buffer analytics. There might be inconsistencies between the two datasets, so bear with me.
Without further ado, here's how my content performed over two different 90-day periods.
Before X Premium
Before X Premium, my activity was much higher. I shared 164 tweets and, according to Buffer, got:

198,873 impressions
1,938 likes
260 replies
313 retweets
2,080 clicks
391 new followers
Then, according to Twitter, for the same 90-day-period I got approximately:

253,200 impressions
4.5 percent engagement rate
2,300 likes
492 replies
335 retweets (without comments, aka quotes)
2,800 link clicks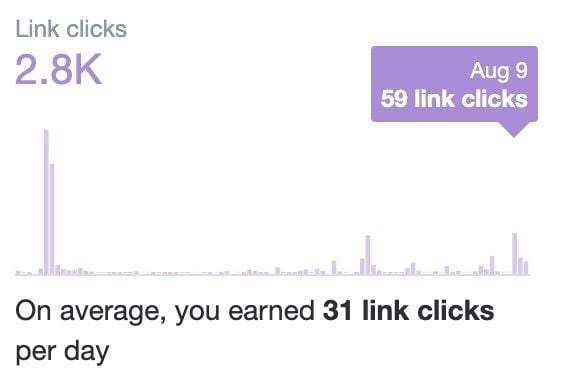 Each tweet, on average, gained 1,213 impressions and 48 engagements.
I can also draw a direct line from the elevated performance of this period to two things. One is a resource I shared that got me more engagement than normal, and two is a series of news updates I used to share but have since paused.
These two content formats skewed my results higher than normal over this 90-day period.
After X Premium
After X Premium, even though my tweet count reduced to 94, the engagement quality remained high, with a 3.6 percent engagement rate.
To dig in further, according to Buffer, I received 287 replies, 326 retweets, and 556 link clicks.

186,630 impressions
1,661 likes
219 replies
273 retweets
32 clicks
242 new followers
Then, from my Twitter analytics, I can see that I received approximately:

243,200 impressions
3.6 percent engagement rate
2,100 likes
287 replies
326 retweets (without comments, aka quotes)
556 link clicks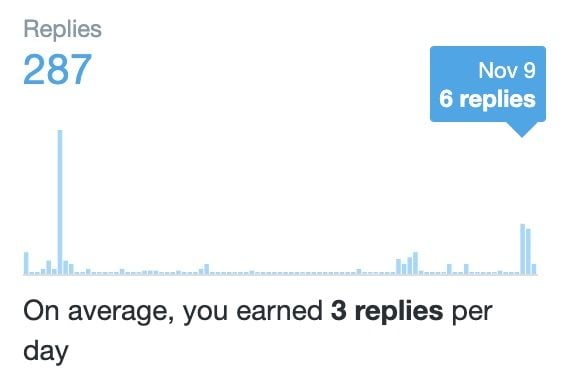 What do these numbers mean?
This comparison reveals that even though my overall activity decreased post-subscription, the engagement quality of my content was maintained.
According to Twitter, the average daily impressions only dropped to around 2,700 from 2,800.
Since I was publishing less, subscribing to X Premium appears to have enhanced the reach of each post, contributing to more impactful results overall.
So while you should take all these stats with a grain of salt, seeing as there have been challenges with X's analytics and such big differences between both platforms I used to track them, they're helpful to get an idea of the performance of my content.
Is X Premium right for you?
Short answer: probably yes.
X Premium immediately seems like a great fit for anyone looking to grow an engaged audience, especially if your content is primarily text-driven.
Features like editing and the ability to make longer form content are invaluable for maintaining quality and depth in content. Some of my best-performing posts were longer, and they did pretty well.
It's also great for engaging with your community because you get enhanced visibility through prioritized rankings in replies, which is crucial for audience growth.
However, the subscription has its limitations. The impact of features like revenue sharing and creator subscriptions' is felt more by those with an already established follower base – which are some of the main draws of the paid tier. The monetization benefits might not be immediately tangible if you're newer or have a small audience like me.
I still think X Premium can be powerful if you want to refine your content quality and engagement strategies, especially if you already possess a substantial following.
Ultimately, for smaller accounts or those just starting, you should weigh the incremental benefits of engagement and reach and small upgrades against your finances before investing in X Premium.
Will you be subscribing to X Premium? Are you currently subscribed? We'd love to know your experience in the comments – or you could join the Buffer community in Discord and share there.