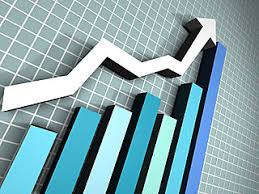 Through-out 2013, there were a number of posts here on the Buffer blog that you and others simply found more useful than any other posts. How do we know? We looked at all our past post through a simple Google Analytics analysis and this is what we found.
Since we recently launched Buffer for Business, we thought of putting together a complimentary guide of the best resources for you to make the most of Social Media in 2014. In case you missed any of these, or need a refresher, here are the top 10 posts to get your social media for 2014 off on the right foot.
(111,213 unique visitors)
We're pretty keen on optimal timing for social media here at Buffer, and I figured it was high time I collected all the information we have about online communication into one place. I've collected research and stats on Twitter, Facebook, email and blogging to help you find the best time to communicate with others in each format.
(68,957 unique visitors)
Social Media is changing faster than ever, as if that wasn't something everyone already knew!
If you're managing social media for your business, it might be useful to know about some of the most surprising social media statistics this year. Here are ten that might make you rethink the way you're approaching social media.
(106,482 unique visitors)
Lots of people like to add things like ♥✩♬♡►♪☺♫ to their tweets for fun, but did you know adding symbols can make your tweets shorter and easier to read too?
Or that there are over 109,000 symbols available? Or that the Wall Street Journal uses symbols to add bar charts to its tweets?
(73,033 unique visitors)
Just like you, I read all of those blog posts about how to get more Twitter followers. And while these articles all contain great, actionable advice, I definitely acquired a lot of my Twitter followers by accident.
Seriously.
So without further ado, let me share with you how I accidentally started acquiring Twitter followers, and how you can adapt these methods to start getting followers on purpose.
(73,484 unique visitors)
As a marketer, I'm completely intertwined in social media as it represents a pretty big channel and never ceases to change everyday. But, I also have to monitor all of the other channels (ex: Traffic, SEO, Paid Advertising, Earned Media, etc.), so finding out how I could get the most out of Instagram while coupling with the scarcity of time.
At TrackMaven, we released a huge report on how the Fortune 500 uses Instagram and we found some pretty awesome pieces of data that are extremely applicable in optimizing engagement in your Instagram account to resonate with your audience.
(61,591 unique visitors)
One of the things we focus on most at Buffer is the best time to post to Twitter and Facebook. This is because we want to help you get more engagement with your audience, which is beneficial for everyone.
While the best time to post is definitely important, there are some other things to keep in mind. I had a look at what kind of updates work best for Facebook pages to increase interaction and found 7 interesting statistics that you'll probably find useful if you're trying to make your page more engaging.
(51,616 unique visitors)
Ever since we started Buffer a little over 2 years ago, people have been asking us about one question very specifically:
How can I write great headlines for social networks and my blog?
The topic is a very tricky one, as the accuracy for what works best is hard to nail down. Whilst we have some specific techniques that we are using for our own postings and article headlines every day, I thought looking at the most cutting edge research is definitely required.
So I thought of combining all the research we've done for the Buffer social accounts and our blog as well as the best research out there and combining them into one comprehensive guide.
(34,864 unique visitors)
One of the first things I've learnt, close to 2 years ago when taking the plunge into Social Media with Buffer, was that things aren't yet very defined.
There guiding metrics and studies are really just in their beginning phase and a lot is still quite vague. To help make things a tiny bit more clear, I thought it might be helpful to collect 10 of the most interesting social media studies and see what we can best learn from them.
(26,612 unique visitors)
I've heard blogging referred to a couple of times recently as a mixture between an art and a science. If this is true (and I think it is), there's no 'right way' to approach blogging if you want to be successful. There are plenty of people who've done a great job of it though, and I thought it would be useful to learn from them.
These 16 bloggers shared one important tip each for blogging beginners. No doubt, even if you're not a beginner these tips will probably prove to be useful.
(26,087 unique visitors)
Since social media is changing so often. It can be really hard to keep up with stats and trends that affect how you use it. I quite often forget the facts that I've read, or I use Twitter based on stats that are outdated now.
In fact, when I recently looked at some of the latest social media statistics, it hit me that the fastest growing demographic on Twitter is is the 55–64 year age bracket. And that's just the tip of the iceberg in terms of what's changed.
In case you're in the same boat with me, I gathered up some really interesting Twitter stats that can help you improve the way you reach your followers. Especially when trying to gear up for the new social media for business, being in the know of the latest stats is more valuable than ever.
Ready to make 2014 your best one yet in Social Media? We definitely hope so and maybe one of the above posts can help with that. Of course, there're likely a huge number of posts around the web that we've missed.
Do you have any suggestions for the best posts you have read in 2013? We'd love to know about them in the comments below.
PS: We've recently launched the new Buffer for Business for a better way to handle your social media in 2014, I hope it might be useful for you! ?