Ask Buffer: How Can You Batch Content for Social Media?
Content batching helps you save time, post consistently, and repurpose your ideas seamlessly across platforms. In this article, we'll walk through how you can create a system for content batching that lets you execute all your best ideas with enough time to spare.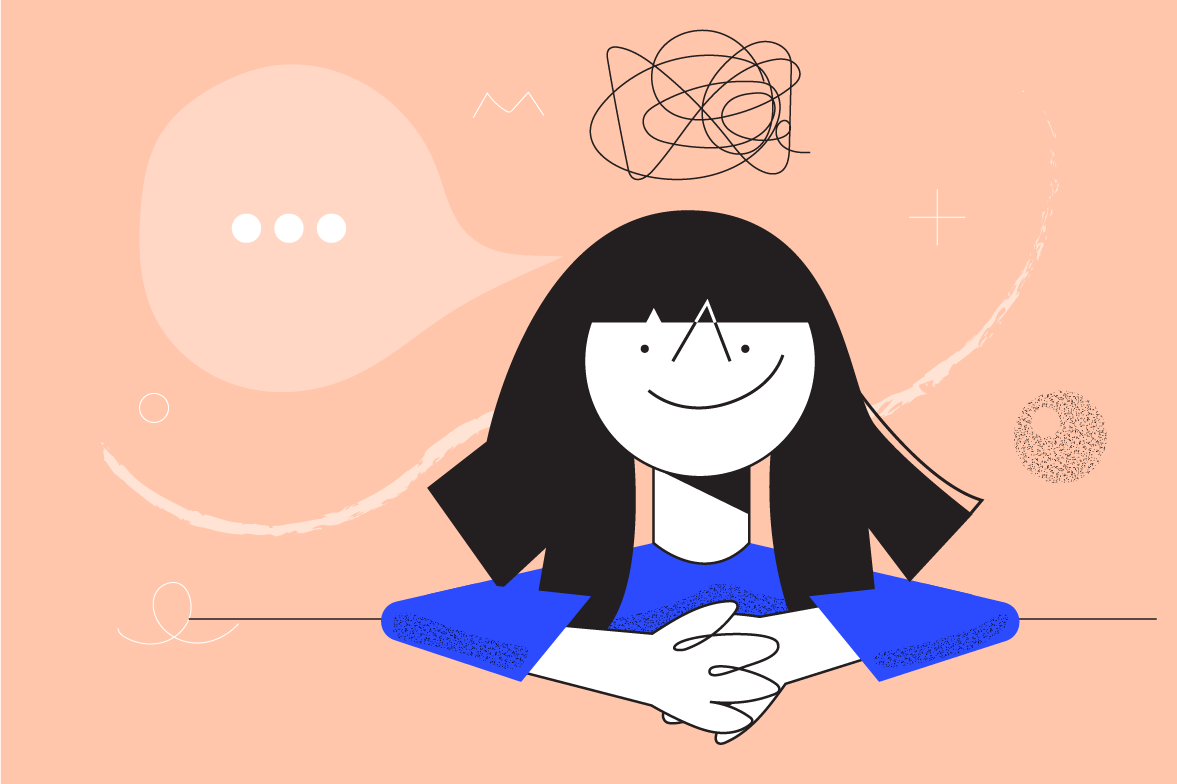 Question: I have a lot of great ideas, but I find that I don't have enough time to make all of them come to life. What do you recommend?
Creating content can be fun, especially when you have many ideas to work on, but it's also super time-consuming. There are many workarounds to this, from content repurposing and cross-posting to content batching – the highlight of today's article.
Content batching helps you save time, post consistently, and repurpose your ideas seamlessly across platforms. In this article, we'll walk through how you can create a system for content batching that lets you execute all your best ideas with enough time to spare.
What is content batching?
With this strategy, you make content in batches to use for over a long time period. For example, instead of creating a new graphic every time a post is ready to go live, you work on several images several weeks in advance.
Content batching is a productivity and planning technique that can help you improve the creation process for you and your business.
Benefits of content batching
The main goal of content batching is to help you stay ahead of the curve so you can focus your energy on other areas of your business. It also helps you:
Save time and energy
Feel free to take time off whenever you need to because you always have content ready to go
Create a cohesive structure for content publishing. Having content on hand means you have what you need for specific dates/times but can also move around posts if something more time-specific occurs, like a breaking news story or surprise industry update.
Boost productivity and consistency while reducing procrastination
For anyone looking to be more consistent with publishing content, creating content in batches is a great way to do all the hard work in one go, so you have multiple options for future use.
Understand your content pillars
Content pillars are the themes or topics used to guide what you post for your brand. A baby clothes brand will post baby and parent-related content, and a logistics company will post transportation and (e)commerce content.
Some ways to identify content pillars include:
Brand values. If your brand has specific values that can translate into content, these could influence your pillars.
Audience interests. What have your customers repeatedly come back to?
Analytics. What has historically been very effective regarding content for your brand? Is it a particular topic or content format?
An example of a brand that knows its content pillars is Ello Products, which sells reusable food and liquid storage products. Across its social media, the brand publishes content that tends to be centered around these things: sustainability, meal prepping, and customer-driven campaigns.
Outlining your pillars keeps your evergreen content cohesive so audiences know what to expect outside of time-bound content. You can discover what content pillars will resonate with your audience through a mix of competitor and audience research, as well as experimentation with different options.
Experimenting is particularly important because the results from your analytics can help you better determine what your audience connects with and what you should leave behind. Bonus tip: if you use Buffer to schedule content, you can easily track your analytics within your account!
Callout: Check out these articles for more advice on understanding and applying your analytics: 1 and 2.
Set aside time for brainstorming and planning
For content batching to be effective, you must plan ahead of time. The ideal outcome of batching is to help you be productive while reducing procrastination, which means you must put in a lot of initial effort for the eventual outcome.
If you're looking for ideas for content to create, here are some of our suggestions.
Brand pillars
Holidays – just pick what fits your brand and create your content ahead of time:
User-generated content – can function as a consistent flywheel of batched content while also improving your community engagement.
Company updates and campaigns
Callout: Check out this and this article for more content ideas.
Case Study: The Cosmic Latte
The Cosmic Latte is an account that provides its audience with content meant to educate and entertain about astrology. When visiting their account, their audience can expect to see content around relevant topics like horoscopes or customer testimonials.
This is a great example because, with astrology-focused content, you can plan farther ahead. After all, the information is based on predictions that can be interpreted for different audiences. As long as the creator keeps track of what's up next, whether that's Virgo season or a full moon, they can stay ahead of the curve and plan content accordingly.
Callout: You can use Buffer's Drafts feature to put down your ideas as they come and expand on them when you're ready. This way, you don't spend too much time brainstorming and can dedicate time to the creation process.
Batch create the copy and visuals for all your content in one sitting
This is the bulk of the work of batch-creating content for social media, and it relies on proper organization with a content calendar or similar tracking system. At Buffer, we use Notion to keep track of what projects we're working on, so we always know when a piece of content is meant to be published and can create it ahead of time. This method works for us because we have a clear view of everything we need to get out but can also move things around if we need to.
A great way to avoid spending hours in a day creating content is to set aside specific hours in a day or days in a week to work on specific parts of your content that you can do at once. For example, you might spend a few hours on a Monday creating the visual content for your brand, whether that's product photography or creating images in Canva or Photoshop. Then you can dedicate a Tuesday to drafting the copy that goes along with your imagery and so on.
Schedule your content
The final piece of the puzzle that makes content batching so effective: scheduling.
If you're worried that scheduling ahead of time affects the performance of your posts, fear not! We've answered that question, but the short answer is that it doesn't. If anything, it helps you stay consistent with scheduling so you never have to worry about forgetting to post.
And of course, you should use Buffer to schedule your batch-created content – get started here.
Use content batching as a way to avoid burnout – not exacerbate it
In other words, don't put pressure on yourself to post on social media, batched content or not. Life happens, and part of avoiding burnout is understanding that some days, you just won't be able to get anything up, and that's okay.
Instead of doing hours' worth of work, bake content batching into your weekly process so you do smaller amounts with the same effect of having content ready ahead of time.