What You Need To Know About Building A Career In Social Media (No Toxicity, Expert Advice Edition)
Social media is often glamorized, especially in the media — but what does it really take to kick off a career? Here's everything you need to know about how to become a social media manager.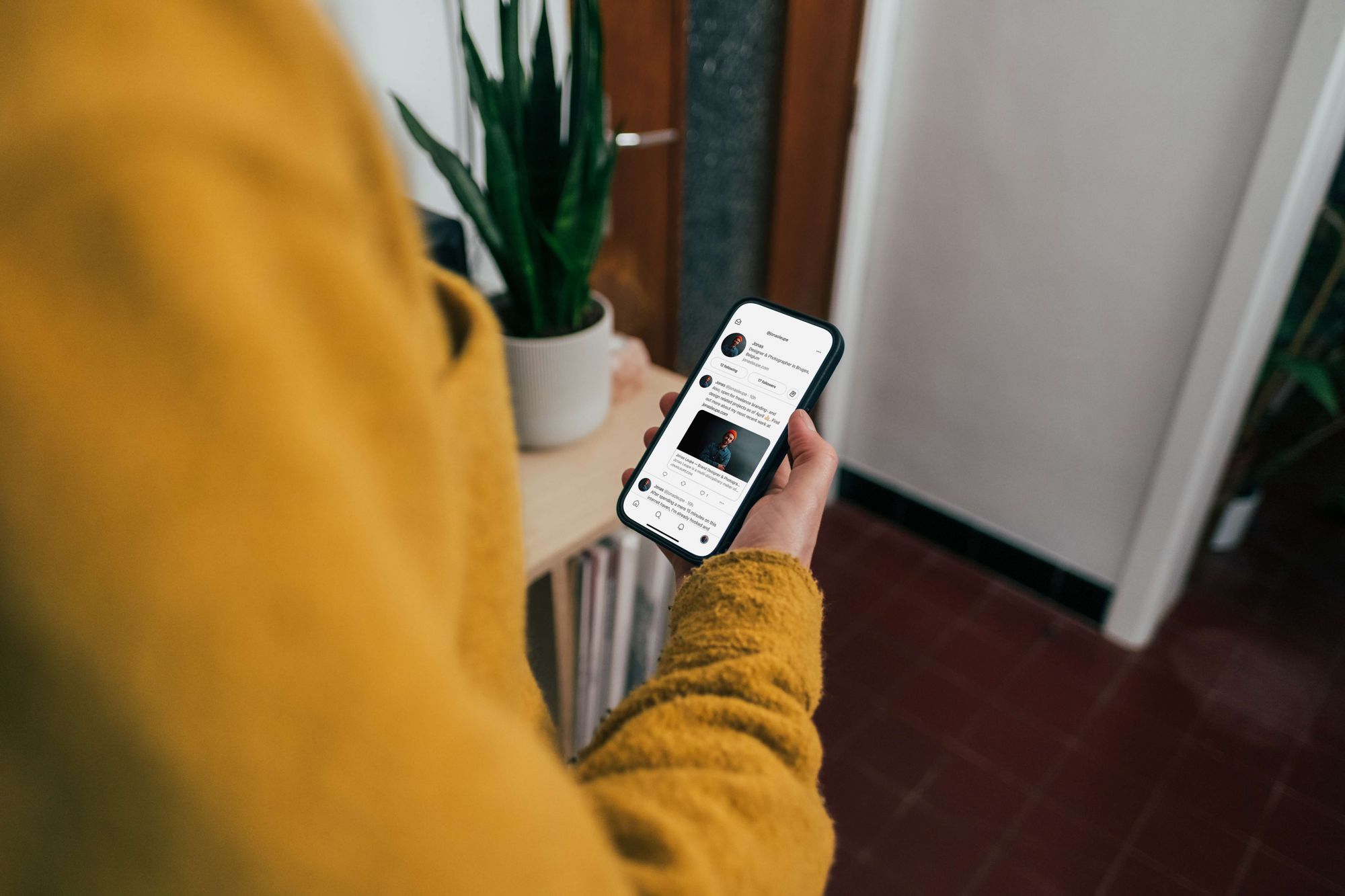 Photo by Jonas Leupe on Unsplash
Nothing says anyone can become a social media manager like Buffer's resident music major turned SMM, Mitra Mehvar. However, the question is less can you become a social media manager and more should you pursue this career?
Social media is often glamorized, especially in the media — but what does it really take to kick off a career? Is it as fun as that one girl on The Bold Type makes it look?
Here's everything you need to know about how to become a social media manager.
What is a social media manager?
A social media manager is responsible for creating and managing content for an organization's social media accounts.
This includes developing strategies to increase engagement and reach, analyzing metrics to measure success, and staying current with the latest social media trends and technologies.
While a lot of people on the outside assume that social media managers are interns but in fact, owning a company's social media profiles in today's age is actually a very important role. At many companies, it has to be someone senior who is posting to those channels.
What do social media managers do?
Social media management is naturally a pretty broad role. At the same time, it is, but it's a red flag when the social media manager role description spans several teams and is too widespread.
Pulling from the most commonly repeated tasks across different job descriptions, here are some expectations of a social media manager with about three to five years of experience:
Own creating social media content. Coming up with ideas for ways to promote upcoming content pieces, product launches, and any other announcements ensuring content resonates with the customer and the brand. This includes creating written content, graphics, and videos ranging from several seconds to several minutes.
Own the social media content calendar and planning process. Planning, managing, and coordinating the content calendar, researching upcoming relevant news, events, or holidays. Leading weekly or biweekly social content brainstorming sessions.
Own community management. Responding to and engaging with our community across social media platforms, primarily Twitter, Facebook, Instagram, and LinkedIn.
Experiment and use data to inform strategy. Extract insights and learnings from each social channel and from your time engaging with our community, use these insights to inform our social strategy.
Keep up to date with industry trends. Ensuring to keep on top of changes and new features across platforms and easily share those updates with Buffer's audience on social media and within the company.
Be a strong brand voice: Adopt a brand's voice and tone across content work and ensure that anything published on any social channel fits the brand well.
You must avoid any job that packs the role of five people into one. You can't be expected to create professional videos, post content, head a team of other social media managers, go viral and keep your sanity.
What skills do you need to become a social media manager?
Social media managers require many skills to be effective in their role.
As Mitra says, "I feel like a lot of people don't get how hard of a job it is to be a social media manager. It seems fun because you use it every day, so how hard can it be? You get into it and there are so many little things you need to know and understand — it's a lot of work."
More than understanding a platform or creating witty content, successful SMMs have a blend of soft and hard skills. Soft skills include communication, creativity, collaboration, and adaptability.
Hard skills also come into play for social media managers. Community management is a major one – Mitra's day-to-day routine involves a lot of community management. "A lot of my day is spent checking our notifications and replying to people. I usually do this on Twitter, Instagram, and LinkedIn, with Mastodon and Discord being recent additions," she says.
Social media managers also need a deep understanding of analytics and how they connect to broader marketing strategy. Everyone loves viral videos, but it's not a sustainable metric — experienced SMMs understand this.
Mitra thinks of social media growth and success in terms of consistency, rather than through viral videos., "I would say that most of our videos are not getting tons of views, but the views we are getting are higher than it was when I started, which is a sign that our work is producing results. My main goal is zooming out to see the progress from our work is growing our social media in increments."
Broad content creation skills, including taking good photos, filming videos, editing, and graphic design, are just some of the skills a successful social media manager needs to have at least working knowledge of.
Staying updated with the latest social media trends and technologies is also important. Mitra emphasizes, "It's very important to participate on social media platforms to understand what's happening. You need to immerse yourself in the online spaces that matter to your work."
Getting this proficient understanding takes time, but you can speed up the process with the right resources. Check out the Social Media Today website or Geekout and Future Social newsletters to build your knowledge of social media.
How to get started as a social media manager
To get started as a social media manager, gaining experience is most important. It's hard for someone who relies on social media for anything, be it audience engagement or direct revenue, to trust someone lacking in it.
Build your personal social media to kickstart your portfolio
Luckily, social media management is a unique role because you can show your skills with social media just by working on your personal brand.
To showcase your skills, you can start your own social accounts and focus on creating content to show you know what you're doing. That's what creators like Jayde Powell did to build trust with their employers.
Work with people in less popular industries to build a portfolio quickly
You should also be willing to work on accounts that may seem more boring when it comes to their branding and overall strategy. As social media expert Dynamitri Nawrot-Syreda pointed out, in his experience, they won't have as many people clamoring to work for them. It can be a great way to build experience and your portfolio.
Prioritize building a strong network
Networking is also a great way to kick off your social media career. By connecting with potential employers and other social media managers, you can gain more knowledge about your industry and build trust and a good reputation.
Anjana Palepu, a marketing consultant at Experienzing put it beautifully, "Conversations are the lifeline of creativity and perspectives. You'll never know where inspiration can strike."
There are many online communities to facilitate your networking – Matt Navarra's Geekout PRO group on Whatsapp and Facebook, Buffer's community, and even the Substack comments of newsletters like Link in Bio. You never know where the right connection will surface.
Where to find jobs as a social media manager
You can find social media manager positions on job search websites like LinkedIn, Indeed, and FlexJobs. It's also important to network and build connections within the industry to find job opportunities.
You can use search queries to look for jobs. Paste this in Google:
site:lever.co | site:greenhouse.io | site:jobs.ashbyhq.com | site:app.dover.io (social media manager | social media marketer | content creator | head of social media) after:2023-01-01 (or your preferred date)
You can also use job boards to find roles, like Link In Bio's Pallet or Otta to aid your search.
How much do social media managers make?
The salary of a social media manager can vary depending on factors such as location, experience, and company size.
According to BuiltIn, the average salary for a social media manager in the United States is around $72,000 annually.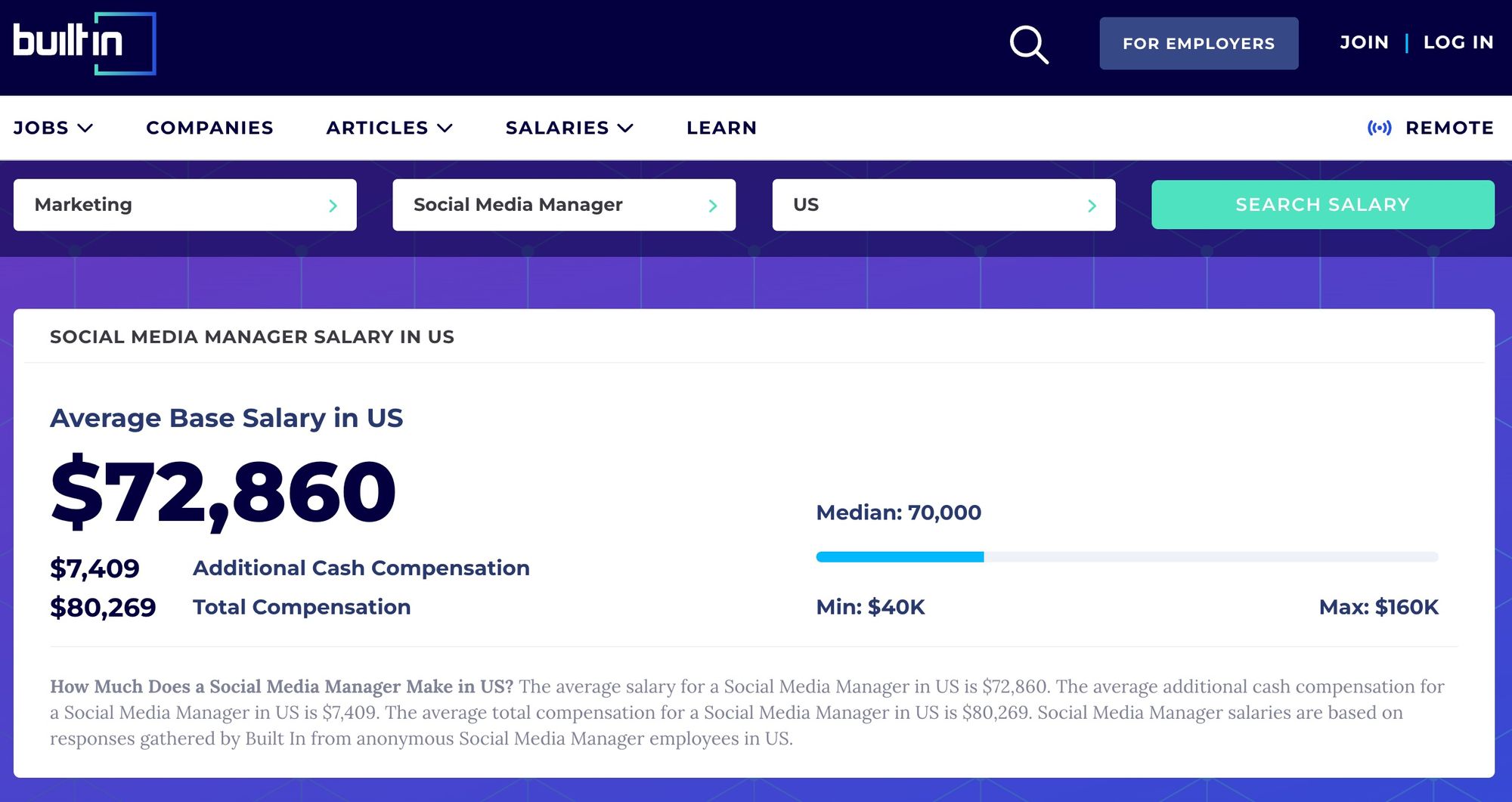 This graph from a survey run by Link in Bio also shows some of the common titles social media managers can expect to hold and the associated average pay for them.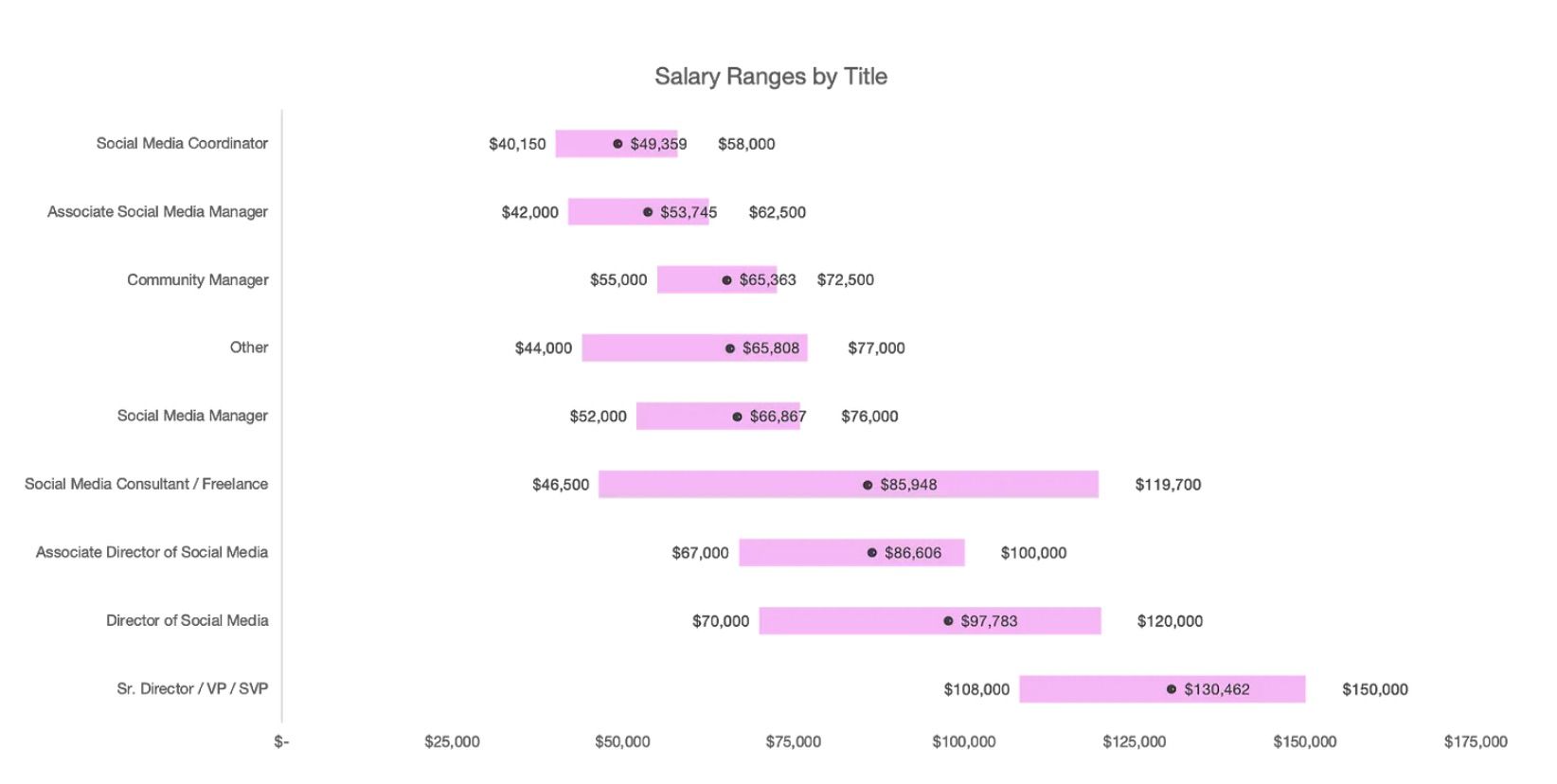 Here's another graph that depicts the pay ranges based on years of experience, so you can tell how much you can expect from a role based on that.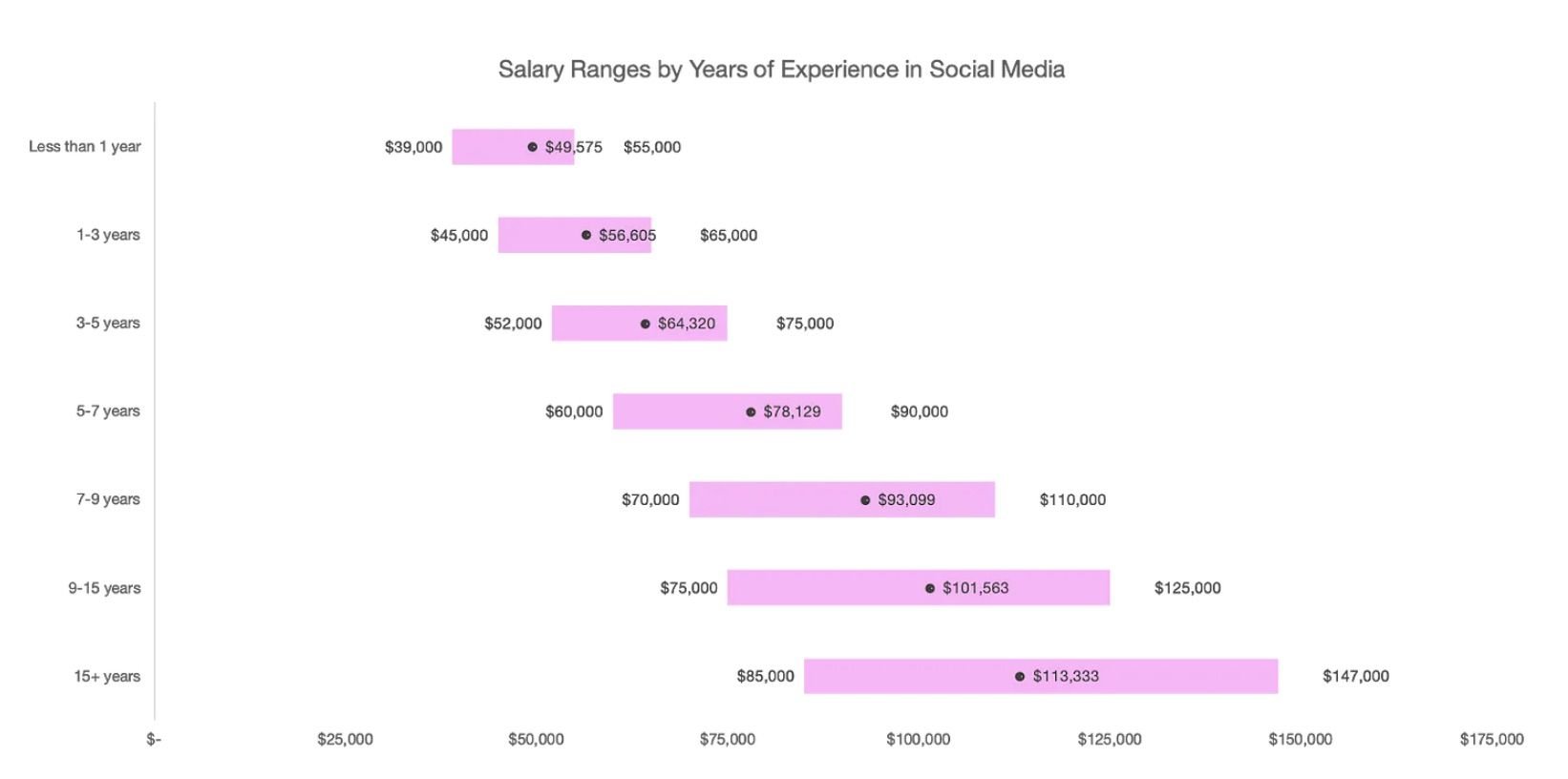 One of the conclusions from the survey pointed out that more "traditional" marketers are far ahead of their social media manager peers when it comes to income. The same also rings true regarding how far SMMs can expect to rise within their roles.
Social media manager career growth opportunities
Career opportunities abound for anyone in marketing. For some social media managers, those opportunities might look like climbing one straight ladder, going from intern to Head/Director of Social Media (a role you'll typically find at bigger companies).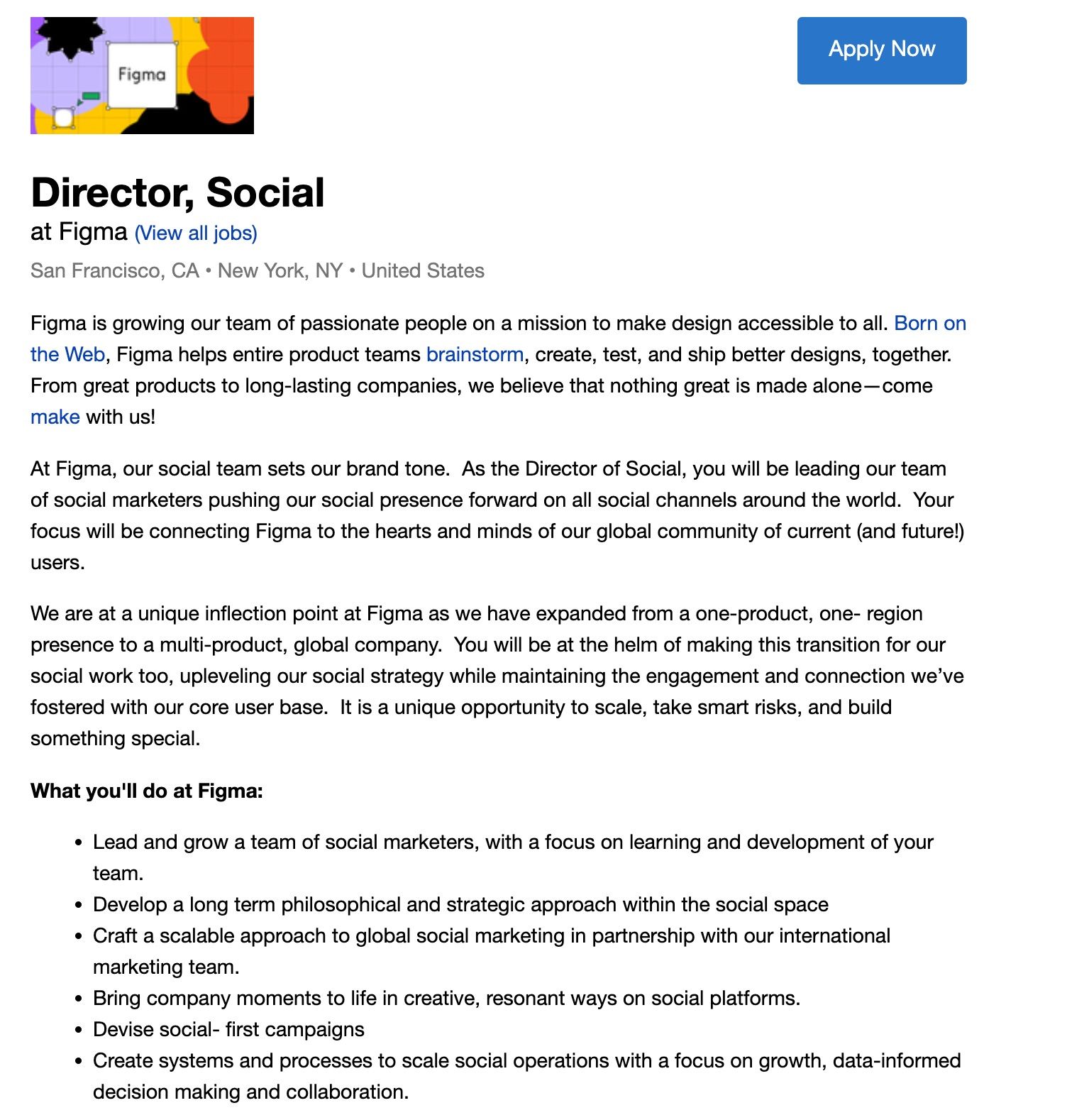 Others might pursue a broader approach, taking on roles ranging from social media manager to marketing manager to copywriter. Sometimes social media managers grow by taking on new channels in their work (growing "out" instead of just "up").
Instead of focusing solely on posting, moving to a role like social media strategist can allow for more room to explore technical marketing roles like digital or product marketer. Social media managers are well-positioned to be digital marketing leads as well.
However, it often goes unsaid that there's a ceiling on how far social media managers can go in terms of title.
To paraphrase an insight from Rachel Karten of Link In Bio, social media professionals often have a deep understanding of their audience and a wide range of skills, but they aren't taken nearly as seriously as their peers.
You can always make more money, but roles like VP of Marketing are more likely given to people with a broad understanding of Marketing. This leads to low retention rates of social media managers, with up to 41 percent of respondents to the aforementioned Link in Bio survey saying they aren't sure if they want to make a career out of social media as they don't see a future in the role.
That doesn't mean you can't reach that point if it's your goal to grow as a social media – but you'll have to work even harder than your peers. Continuous learning and staying updated with the latest social media trends and technologies are essential to advance in the field. Taking courses, pursuing degrees, and exploring other marketing roles are great ways to get a head start on breaking the ceiling.
Maintain healthy boundaries with social media to avoid burnout
It's easy to get burned out trying to keep up with everything required of you as a social media manager. Consider building break time into your social media use, professionally and personally, so you don't get overwhelmed.
Also, as social media strategist Guy Sie points out, any negative feedback on your accounts is not personal, and you shouldn't take it to heart. You have stewardship, not ownership when it comes to the accounts you work on, and you should be ready to let go of
Social media managers need to manage their relationships with platforms differently from other people. Advocate for clear boundaries and time to step away from your accounts to your bosses to maintain a healthy relationship with social media.