There you are, hunched over your laptop trying with all your might to write a catchy headline or design an engaging graphic…and you're feeling stuck.
We've all been there. And the truth is, more often than not, it takes a lot of effort to be creative and come up with something truly unique and eye-catching.
Thankfully, there are plenty of amazing designers and artists out there to provide some much-needed inspiration, and many of them have opted to use Instagram as a place to catalogue their portfolio of work.
To help provide you with some creative inspiration, we've curated a group of 47 super-talented artists specializing in a range of disciplines.
Ready for some inspiration?  Follow these insanely accomplished artists and designers to stay ahead of the curve and inspired day-after-day.
Want to make your business stand out on Instagram? Check out our complete guide to Instagram marketing and get the playbook that drives results for Instagram's top profiles.
Typographers and Letterers
In his own words, Martin specializes in "hand-drawn typography with a high level of detail and diligence." Ford Motor Company and Under Armour among the numerous admirers of his unique skill and style.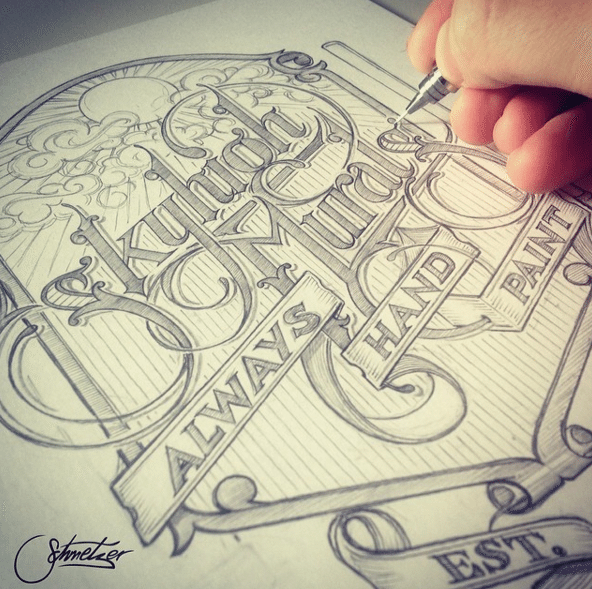 If you love bright colours and lively letterforms you'll love Lauren's feed! In 2016 Lauren is travelling around the world, so in addition to her superb work you'll get a sneak peek into her globe-trotting escapades.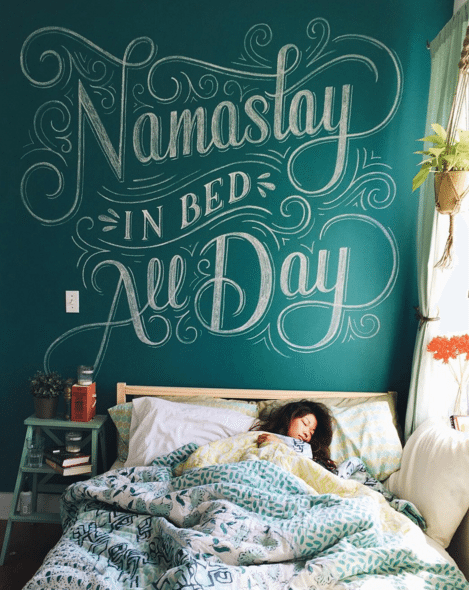 How awesome is Erik? Well, he's done work for Nike, Facebook, Ford, Hilton, New York Times, Wired Magazine, Mastercard…really, I could go on forever here.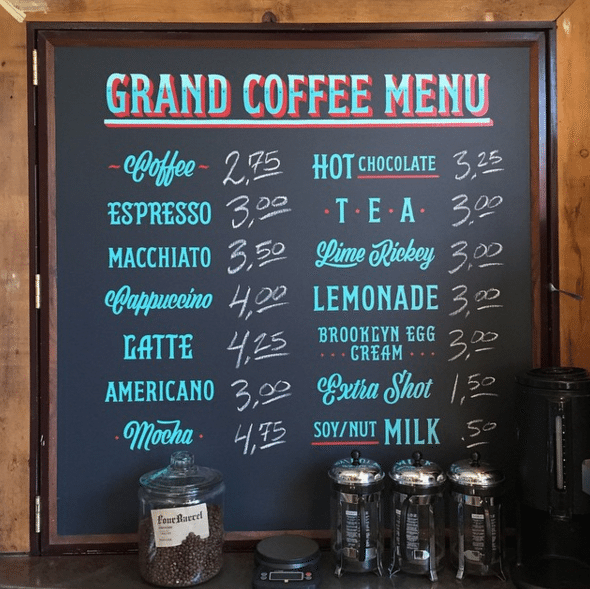 Matthew is a Hawaii-based lettering artist who loves good signage! He combines snippets of his graphics work with interesting shots of lettering from everyday life.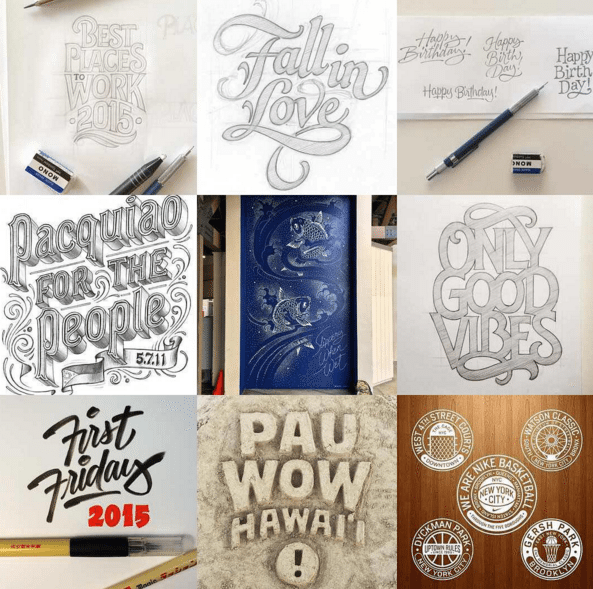 Best Dressed Signs is the brainchild of Josh Luke and Meredith Kasabian. They create remarkable, one-of-a-kind hand-made signs that will get you asking, "How is that even possible?!"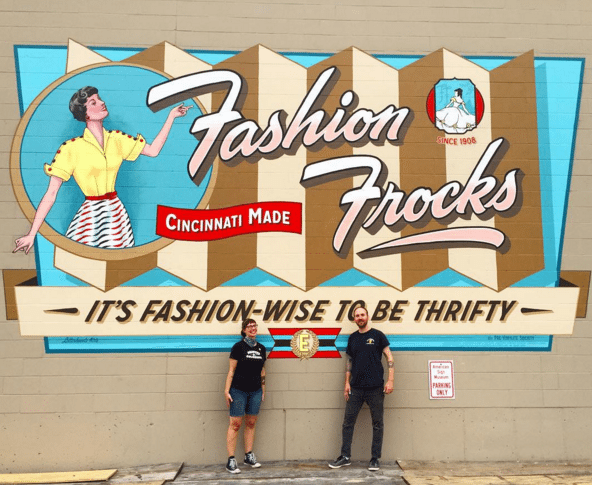 If you haven't yet come across Jessica you've been missing out on life! From editorial to advertising to branding, she's done it all. Jessica mixes high technical precision and vibrancy to create jaw-dropping artwork.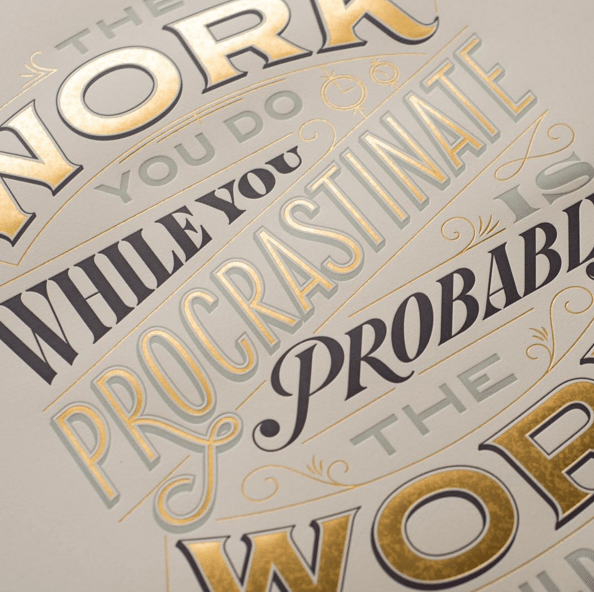 Mister Doodle is a hand-letter and typographer. His Instagram feed is hugely inspirational and visually stunning, as he often combines carefully crafted hand-typography with beautiful photography.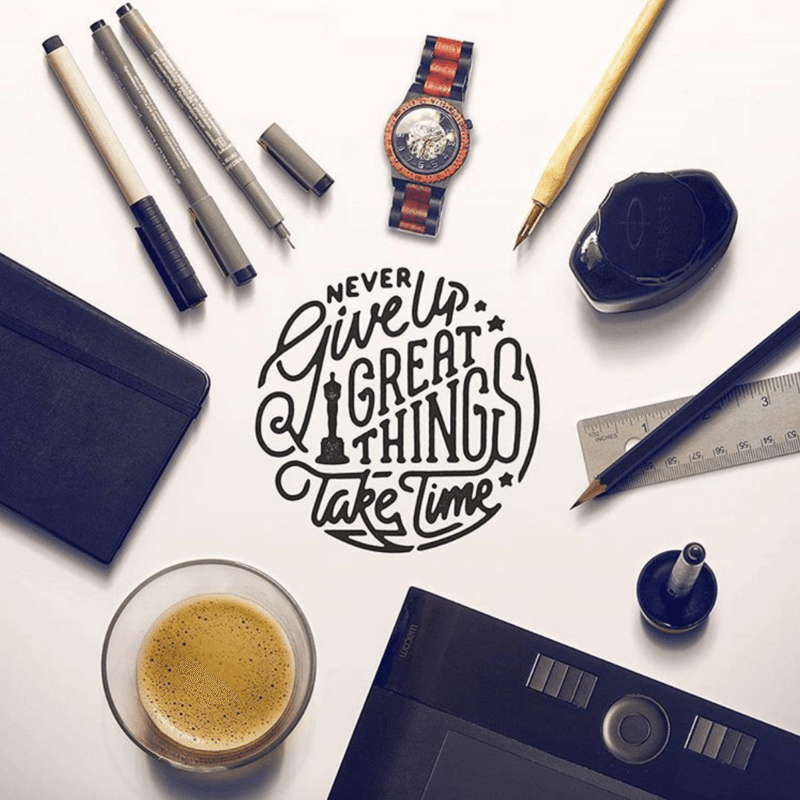 Louise is an award-winning designer and art director. She now specializes in brand development for restaurants and her feed is full of unique food-focused signage.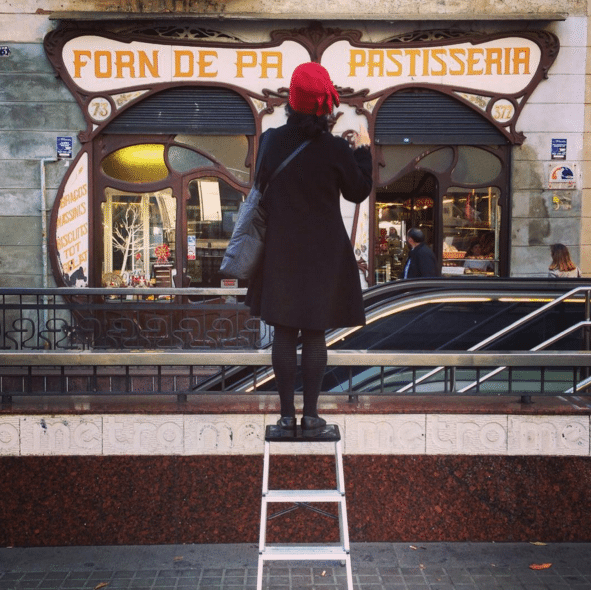 This Estonia-based design duo specialize in developing unique and untraditional fonts. In addition to their own work, their feed features inspiring pieces from artists around the world.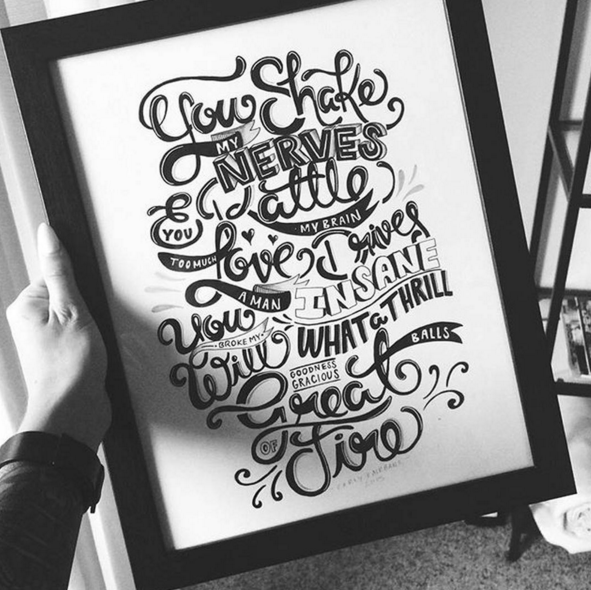 What's really nice about Alison's images is that her art mirrors her life. Her doodles are inspired by song lyrics, books, memories from past experiences and more.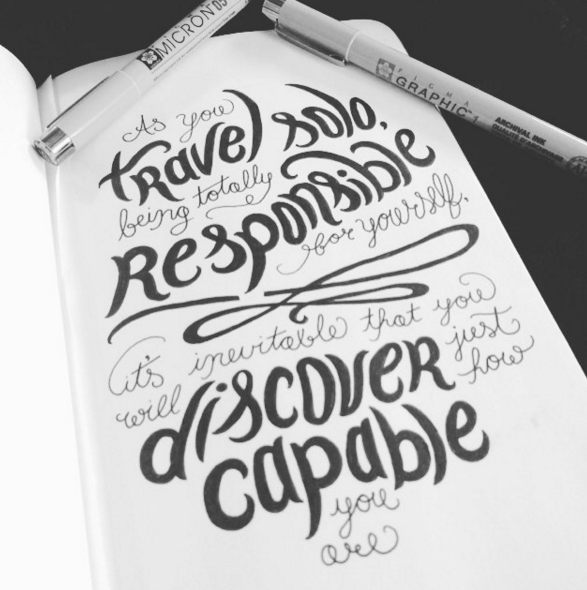 Who knew food packaging design could be so interesting?! You'll love Riley's unique take on identity and illustration.
Sean McCabe's Instagram account is an amazing mix of beautiful hand-lettered typography and inspirational quotes about making it in creative industries. McCabe is an amazing follow for anyone working in a creative field.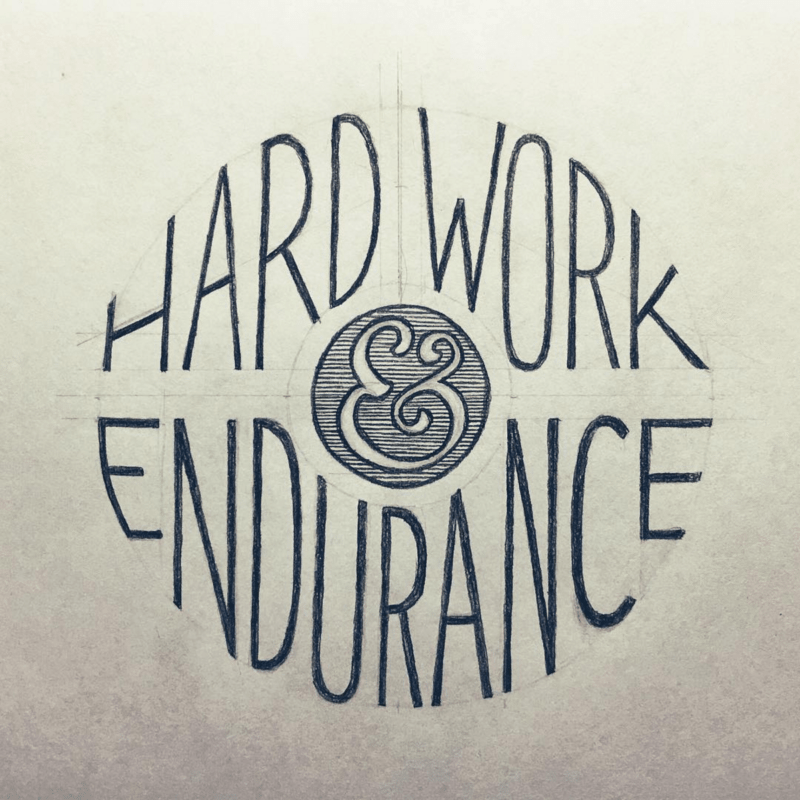 Street Artists
'Street art' and 'Banksy' are practically synonymous. The British-born graffitti master is a global icon who uses his art as a form of activism and has inspired legions of street artists around the world.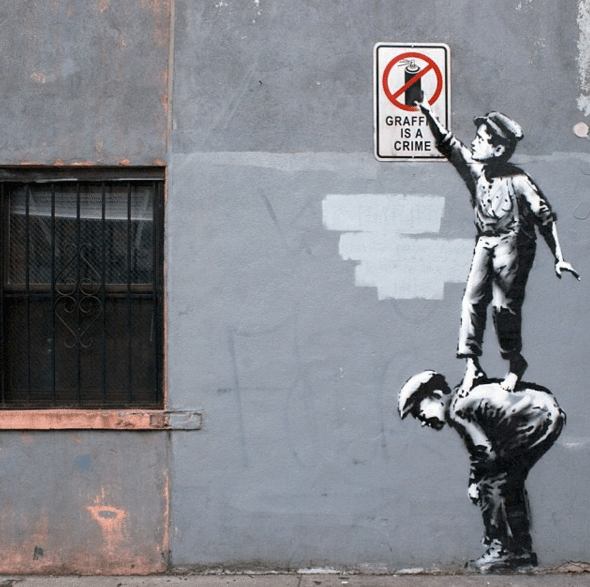 Taylor creates way more than just street art but her murals are particularly appealing. It's not too often you see artists showing off their work before its completed but Taylor gives us a glimpse into her world at all stages of the process.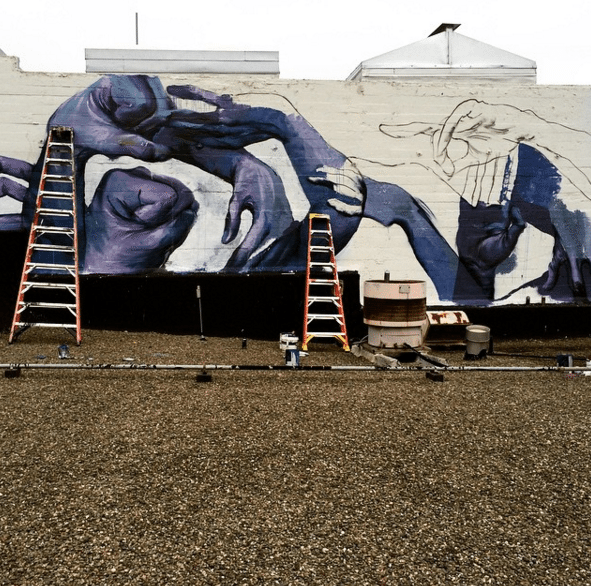 The Bangkok-based artist has a signature style for all his pieces; a cute baby who always appears anxious about the future. His art is inspired by his concern for the unhealthy, rapidly industrialization he has observed in his home country.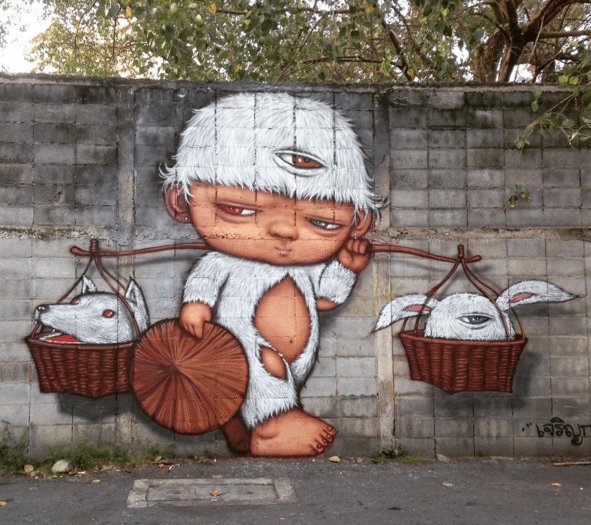 Karen Rashad (a.k.a A1one) is a pioneer of street art in the Middle East. Iranian authorities have arrested him on multiple occasions yet he continues to create pieces that stir the hearts and minds of his fellow citizens.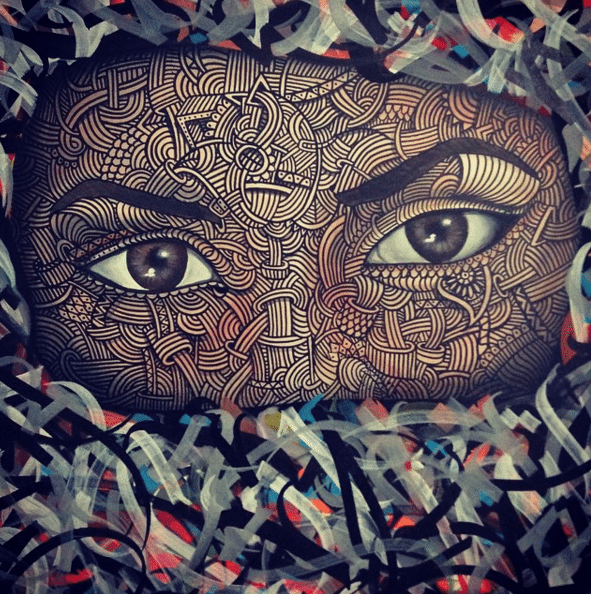 Best known for his 'Hope' images used in President Barack Obama's 2008 presidential campaign, Shepard's propaganda-styled street art is incredibly complex and eye-catching.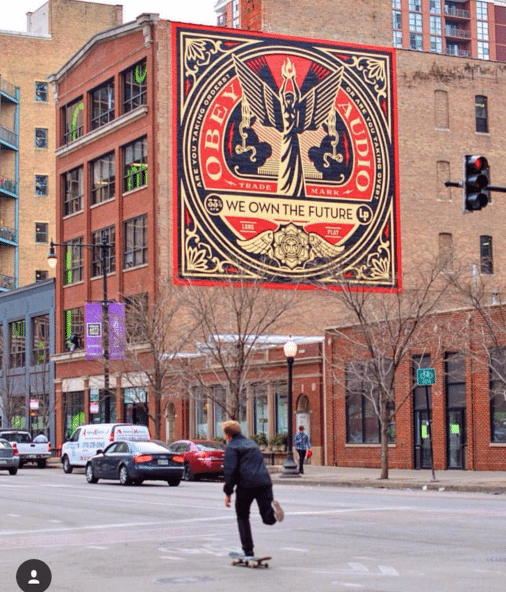 Flix is a Venezuelan artist who frequently transforms everyday objects in the streets of Caracas into multi-coloured robotic figures. His feed is chock-full of bright colours and a modern edge.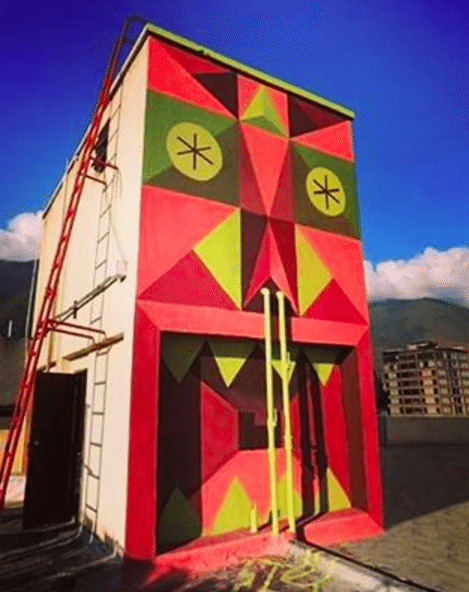 Martin puts the hyper in hyper-realism. His street work, found mostly around Buenos Aires, often incorporates fantasy and machinery.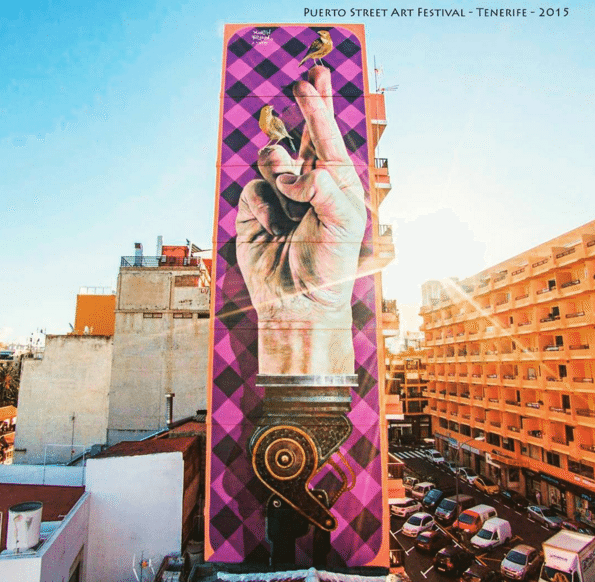 DALeast's street art is breathtaking. His technique involves using what appear to be thousands of metal shards to create a larger image, usually of animals. It's truly one-of-a-kind art.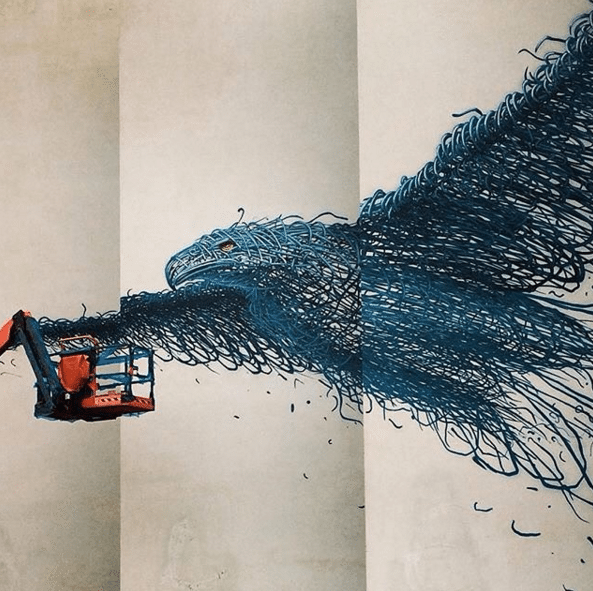 Graphic designers and illustrators
Kristian is a Vancouver-based designer who's a big fan of minimalism. You'll get a neat peak into his travels in addition to a ton of inspiration from his work.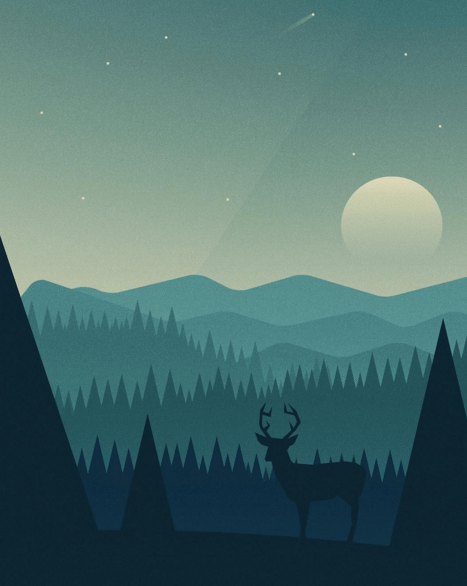 You'll be floored by what someone can create with a coffee cup and pen! This could easily become one of your favourite Instagram follows.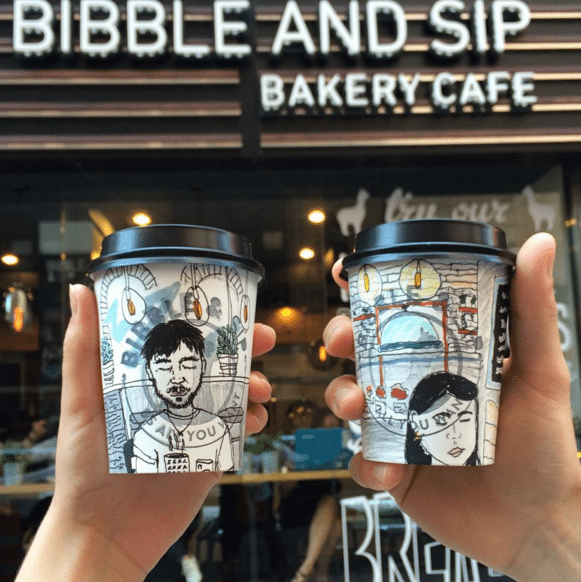 Mikey Burton is a "part time designer and a part time illustrator—which adds up to a full time Designy Illustrator." His work wonderfully encapsulates both disciplines of design and illustration and he makes for a hugely inspirational follow on Instagram.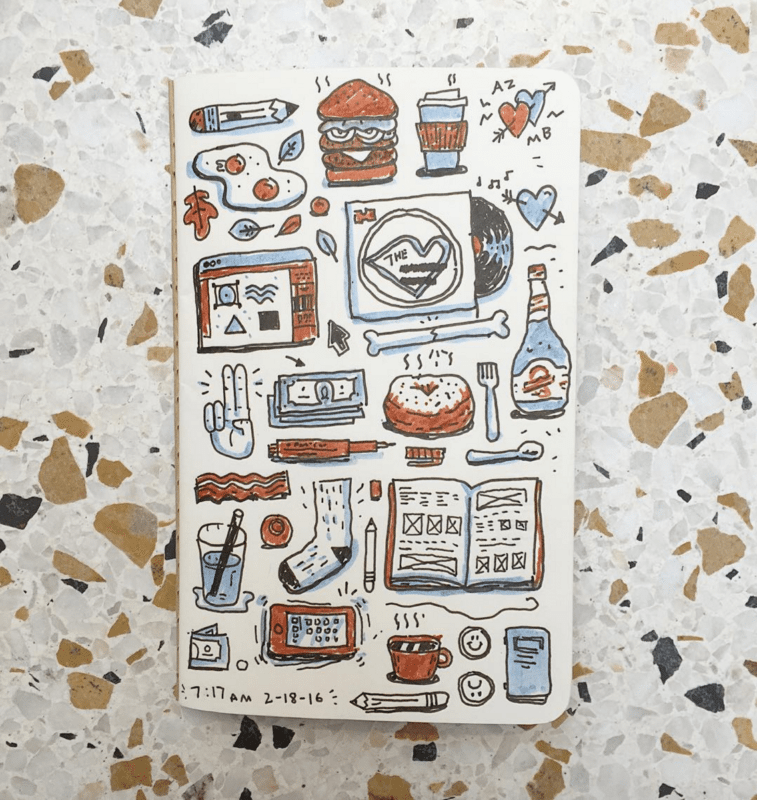 You won't find sketches quite like Liz's. Her fashion-focused illustrations are simple yet gripping.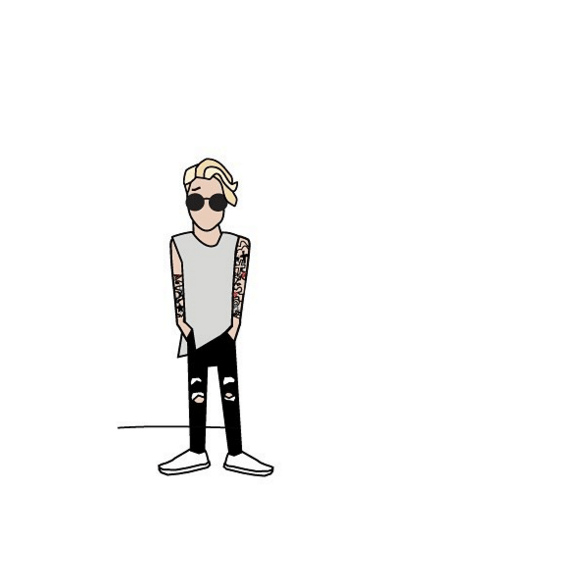 Christoph is an illustrator par excellence. You'll likely recognize some of his work — its been featured on the covers of Time Magazine, The New Yorker and Wired to name a few.
This Russian-born abstract designer has a knack for unconventional ideas. This picture was taken through a microscope after combining salicylic acid and sugar!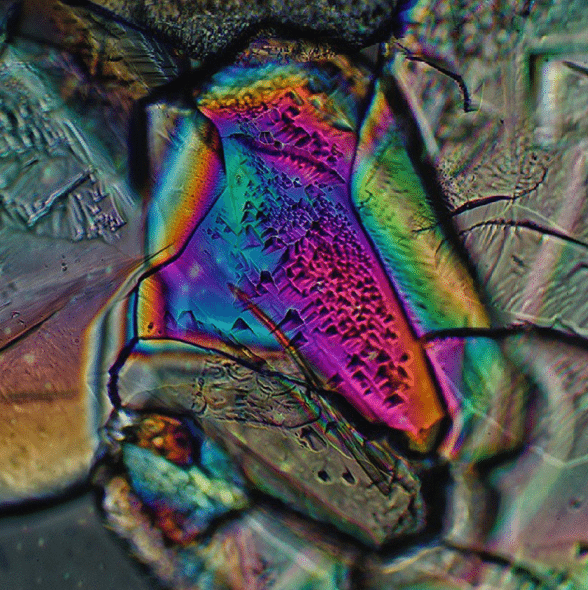 If you're into the 1980s, Miami Vice, David Bowie or Moonbeam City you need to check out White's work. He'll have you reminiscing about punk fashion and synthesizers in no time.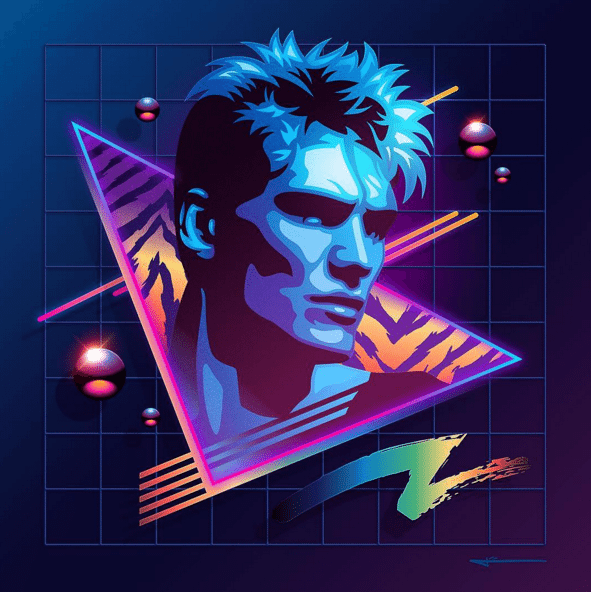 Stanley's drawings will be instantly recognizable for any fans of the New Yorker. Heads up — you'll probably find yourself ordering one of his prints immediately after you start browsing his collection!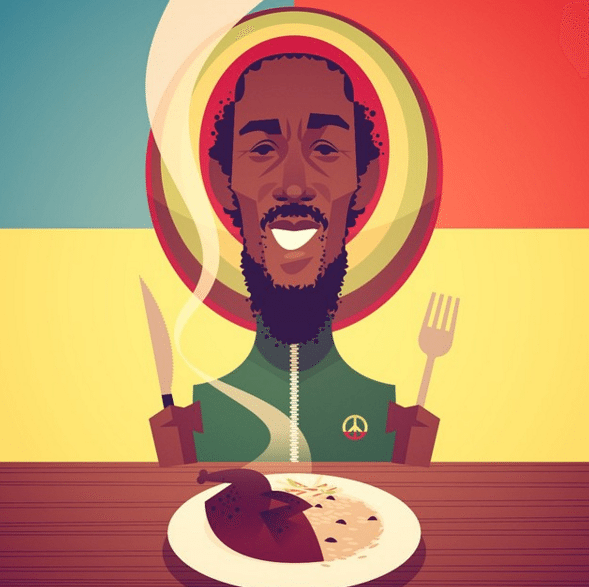 Andy has a wide breath of talent with experience in architecture, graphic design and product design. If I had to describe his collection of illustrations and images in one word it would be…zest!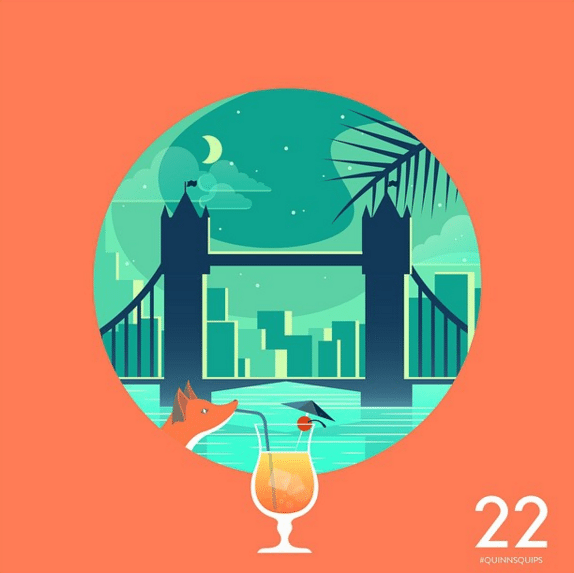 'Dudes by Camillo' is one of the more distinctive Instagram feeds that you'll come across. As the name suggests its a collection of portraits featuring people (mostly celebrities) just looking like ordinary dudes.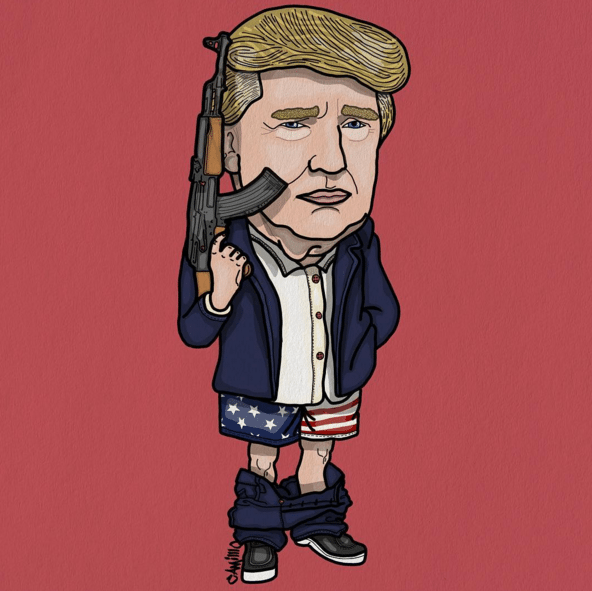 Michael loves cars and shoes, and it shows! His photos are essentially a peek into his sketch pad, full of sensational vehicle concept drawings and stunning footwear.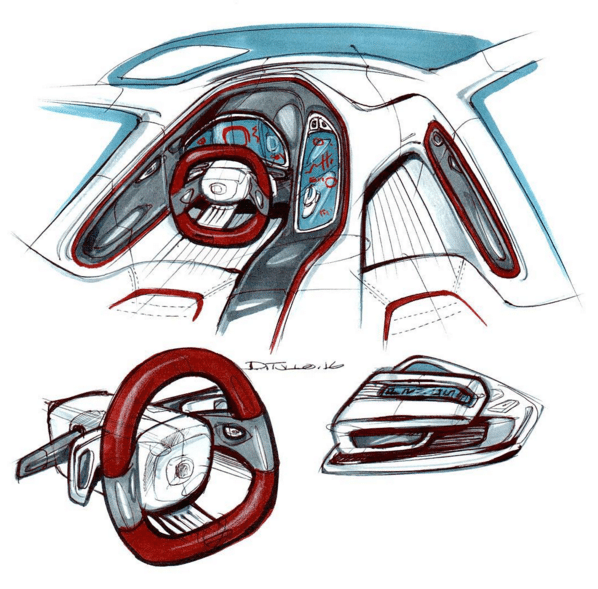 Shme is the brainchild of Kelsey Amy. From a young age she liked to personalize her shoes and that hobby eventually turned into an online business before she got snapped up by Nike. (WARNING: After checking out her designs you will definitely be tempted to make an order for your own custom shoes.)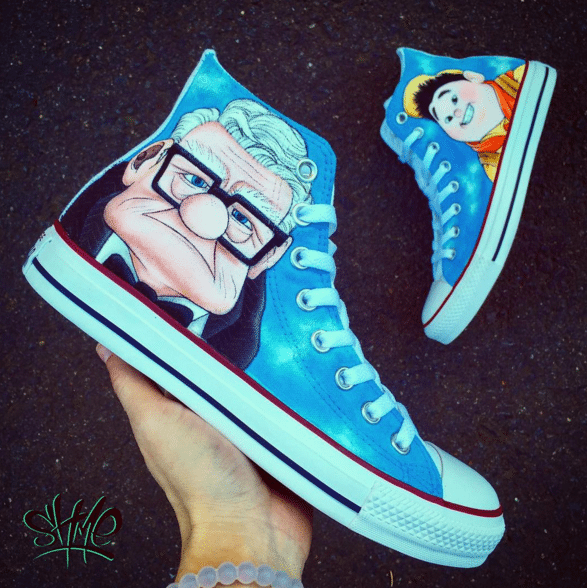 Photographers
Fans of the beach, surfing and sunshine will love Aquabumps! Every morning since 1999 Eugene Tan has walked down to Bondi Beach and snapped remarkable shots that will have you daydreaming about your next summer vacation.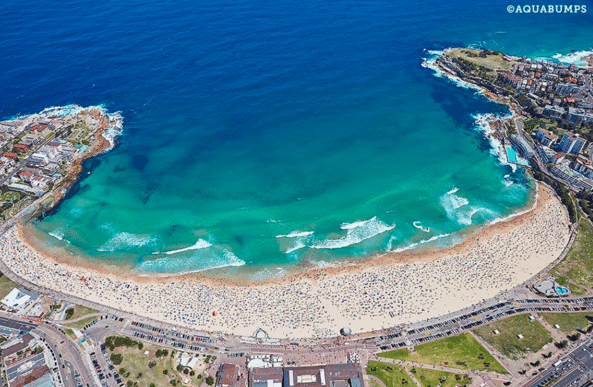 This young adventuress is sure to spark your wanderlust. Liz has travelled to over 40 countries in the past decade and her photos capture some of the best views that each location has to offer.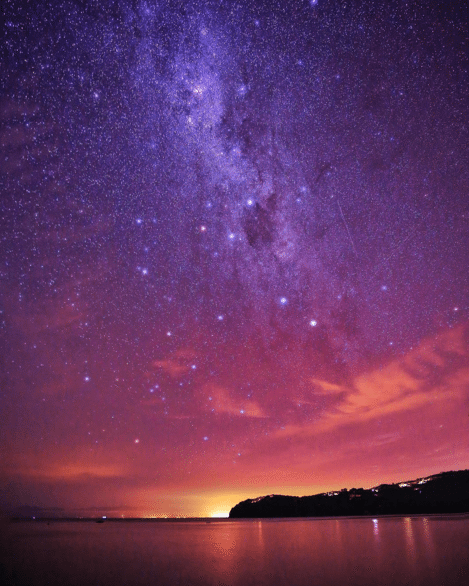 Two words: underwater photography.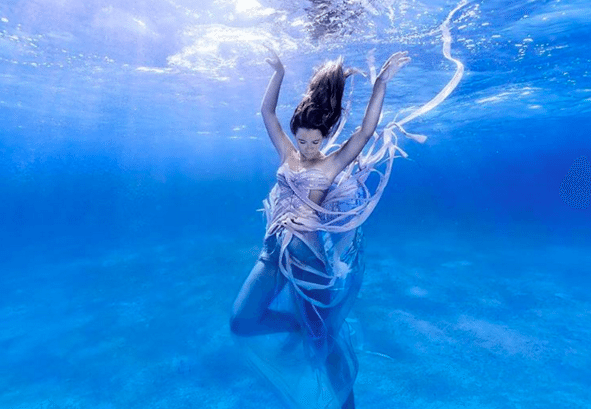 The rugged, wintery outdoors always appear so spectacular through the lens of a talented photographer. Stephanie is that and more. Lovers of nature and adventure will scroll endlessly through her photos.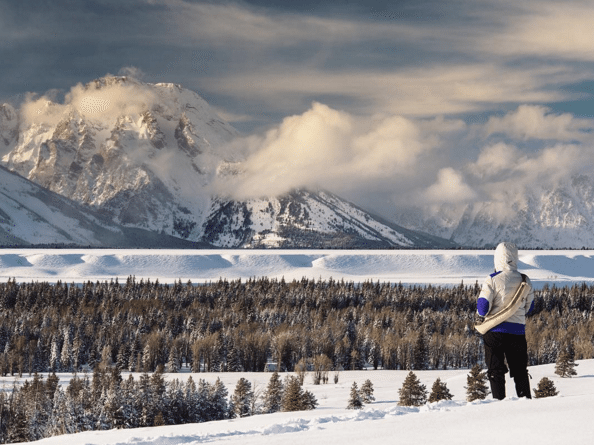 Brenton is actually a graphic designer by trade and a musician by passion, but he's built a massive following through his photography. From snapshots of his family to picturesque landscapes, his striking images will get your creative juices flowing.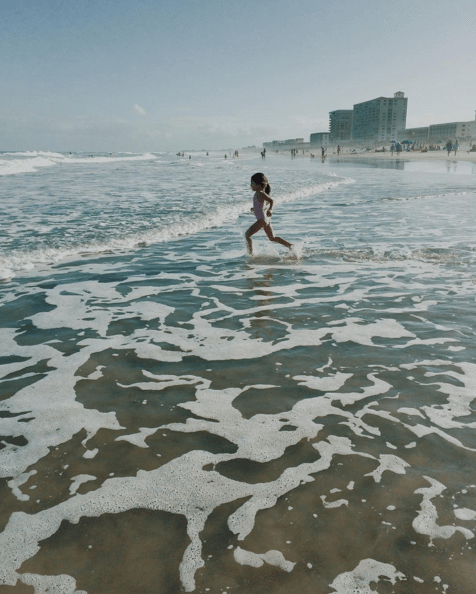 Fashion and interior designers
This is probably the G.O.A.T. (Greatest of All Time) when it comes to design-focused Instagram accounts. Each post is a celebration of international design talents and innovative ideas. Its 500,000+ followers can confirm that it's a feed well worth following.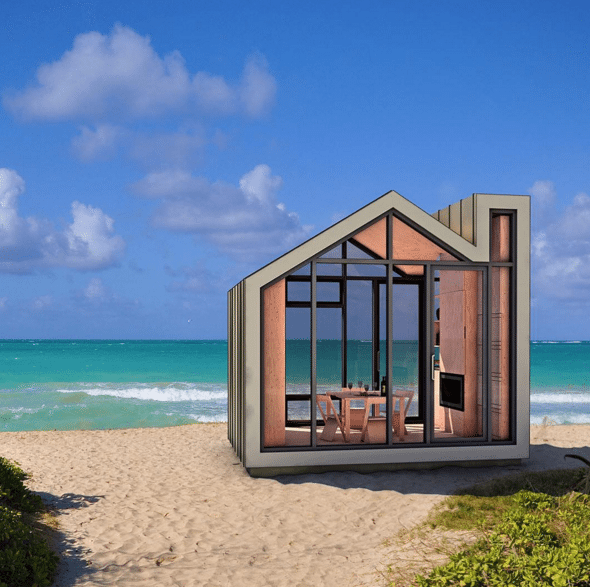 It takes special talent to establish yourself as a premier interior designer in New York within just three years, but that's exactly what Ashley managed to do. She loves to mix vintage and modern pieces in her work, a style she calls 'disciplined eclecticism'.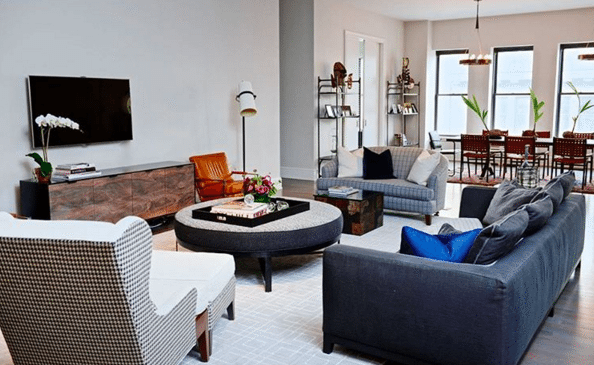 Miles can make a plain room look like it belongs in the Palace of Versailles. His bold and sophisticated interior designs are inspired by film, a perfect combination of drama and fantasy.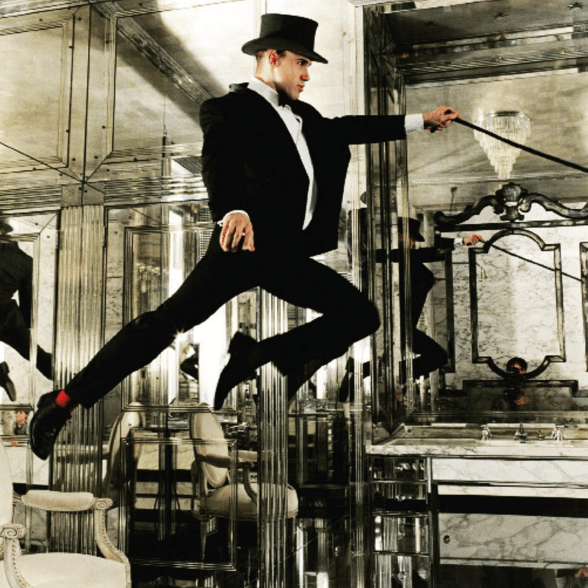 John and Sherry Petersik are an incredibly cute couple who love renovating their home(s). Their creative approach to re-doing a house (on a budget) is fun and inspirational.
Few (if any) designers can boast expertise in a diversity of disciplines quite like Kelly. From hotels to entertainers to restaurants, clients flock to Wearstler in search of her unique approach to the luxury California aesthetic.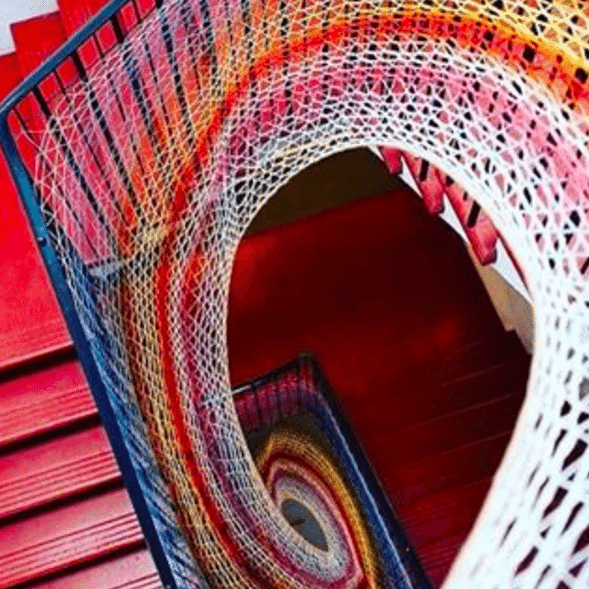 This feed will have you pining for a beach condo overlooking the Pacific ocean. Buildings have never looked so beautiful.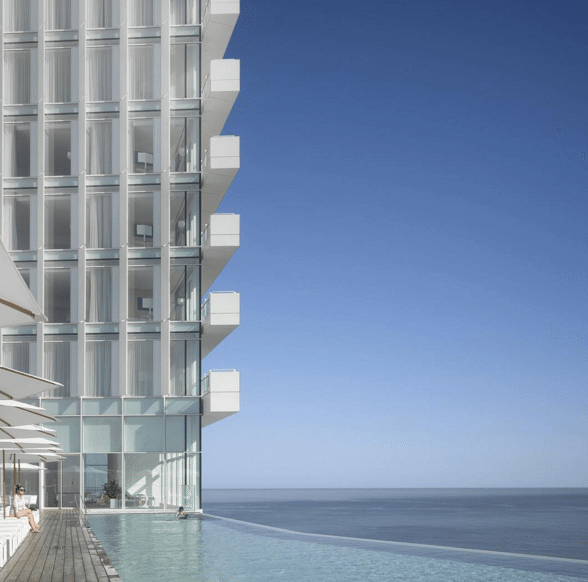 Founded in 2005, this fashion line is a little offbeat and flamboyant. Ultimately, I guess if Michelle Obama wears your pieces you must be doing something right!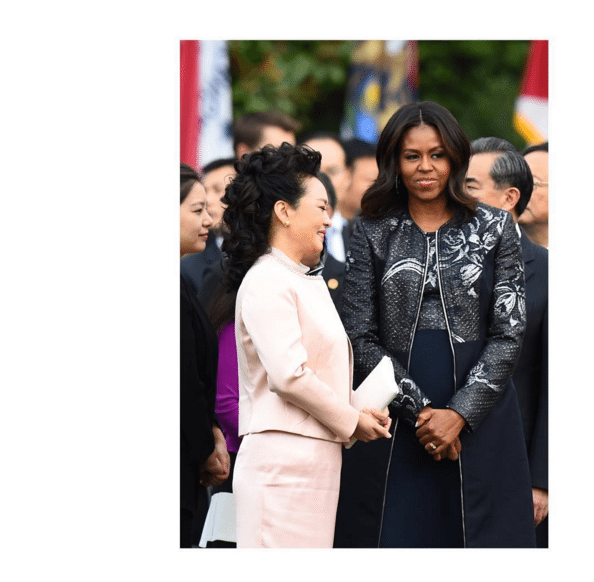 Akosua Afriyie-Kumi, the founder of AAKS, has created a line of handcrafted bags that are uniquely Ghanian. That means you'll be seeing lots of colour and meticulous craftsmanship!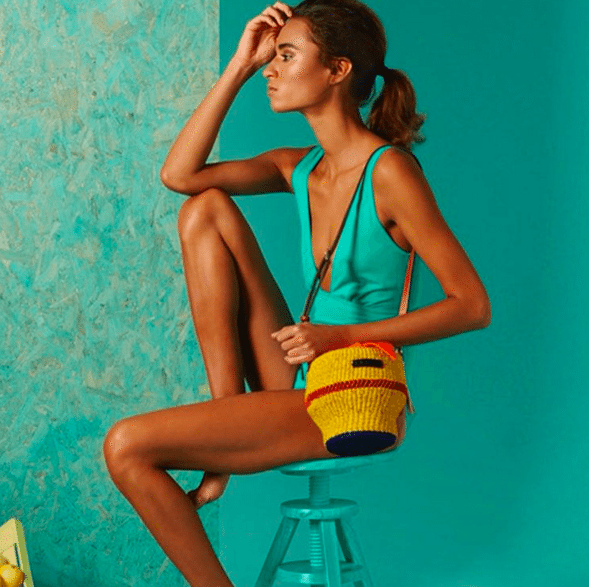 Fuse creativity, a Zulu/Ndembele heritage plus textile design expertise and you get pure awesomeness. Sindiso's colourful and vibrant designs will make you take a second look.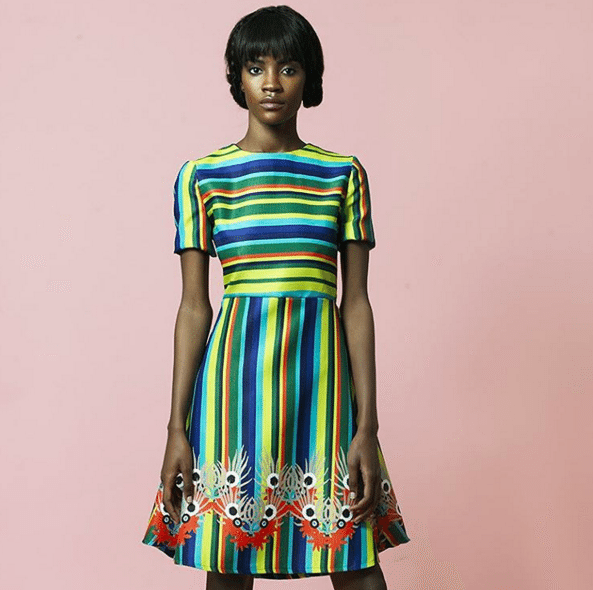 This Brazilian-born designer is widely regarded as one of fashion's most talented young creatives. Design runs in his blood (both his parents were in the industry) and his unique approach continues to capture more admiration globally.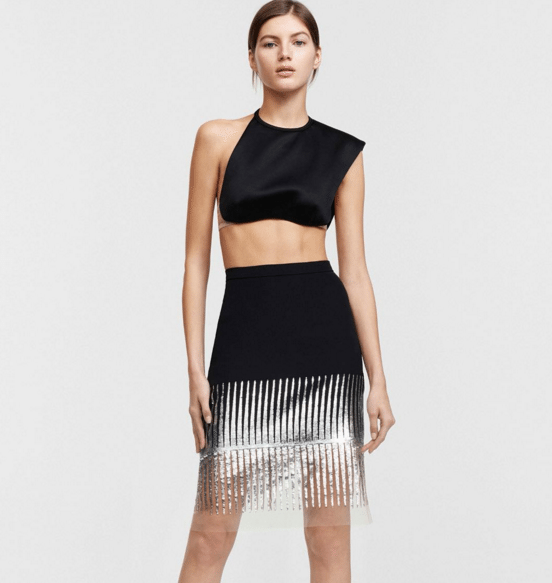 Who Fuels Your Creativity?
Enough with my list — how about you?! Who gets your creative juices flowing when you're feeling stuck? Even better, what techniques do you use to get past creative block?
I'd love to learn from your experiences, so please let me know in the comments section below!
You might also enjoy these
Instagram marketing
resources:
How Instagram Stories Work: A Powerful New Way to Engage
A Complete Guide to Instagram Marketing: Get the Playbook That Drives Results
How to Create Beautiful Instagram Stories (and 10 Amazing Templates to Use)
—
Image credit: Eddie Klaus, Sergei Kokota