April was a fun month for the Buffer team, with Buffer for Pinterest being a key big task and milestone for us as a company. Here are the latest numbers:
Buffer metrics in April
2,351,405 total registered users (+3.6%)
200,125 monthly active users (-3.3%)
49,728 average daily active users (-1.6%)
$509,161 monthly recurring revenue (+4.0%)
$6.11M annual recurring revenue (+4.0%)
$2,165,528 cash in bank
32 team members across the world
23 cities, 9 countries, 4 continents
The big news in terms of metrics this month is that we crossed $6m ARR! We're happy to be growing revenue at a steady pace right now, moving us ever closer to a big $10m milestone which seems within reach now.
Buffer for Pinterest
During April, one of the main product endeavors was to build our first version of Buffer for Pinterest, with a short timeline to make it happen (we had around 1 month from when we were lucky to become a Pinterest Marketing Developer partner).
We formed one of our largest task forces to make it happen and everything came together for us to be part of the launch announcement and have a fully working product for customers.
The news was covered by WSJ, TechCrunch, Re/code and others. We also did our own writeup, and were a top product on Product Hunt for the day with almost 400 upvotes.
Improved business analytics
Another big effort of ours in April was to keep improving our analytics, a part of the product that has generally not been as advanced and useful as we feel it could be.
We've shipped a new version for our Buffer for Business analytics that now includes an "average engagement per post" analysis chart – something that marketers have found particularly useful.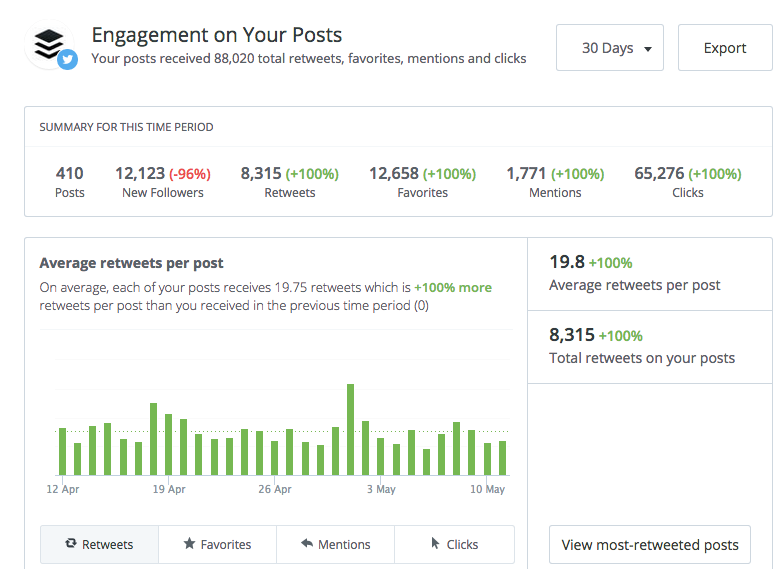 Most tools help you to see how your total numbers have grown, and people needed a lot of help in learning whether on average their individual posts on social media are improving too – the new analytics launched take care of and show you exactly that.
Continued team growth and hiring
In April we grew by 1 new person, and we also have 2 more additions to the team happening in early May. We're excited to continue the efforts to grow the team faster than ever before.
We currently have a need for help in the following roles: Happiness Hero, Product Creator, Front-end Developer, Back-end Developer, iOS Developer, Traction Developer, Reliability Developer, Product Designer.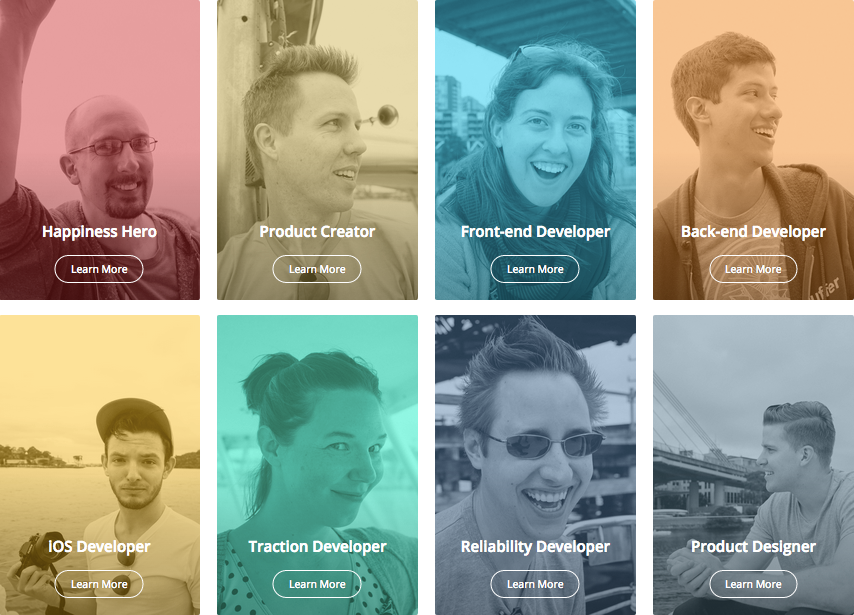 We'd love your help to spread the word of our open positions:
.@buffer is growing faster than ever, with several areas they need help. Learn about being part of the journey: https://buffer.com/journey
Tweet it or Buffer it