Prefer to listen? Here's the audio version of this post:
Being a remote team and international company comes with a lot of things that are non-traditional, things like getting 80 people on remote all-hands meeting. We've talked about several aspects that are quite unique to the business side of an international company, too, like paying employees and when to give people holidays. In this post, we're going to dive into another big part of working at and running Buffer, which is employee benefits.
Reading this post several of the benefits might stand out. One reason our benefits structure operates differently is because we are remote and international, however, another reason is that we want our benefits to reflect our values and our desire to create a workplace of the future.
It took us a long time to create all of these benefits and we are still learning loads. If you think there's something that we're missing definitely let us know in the comments!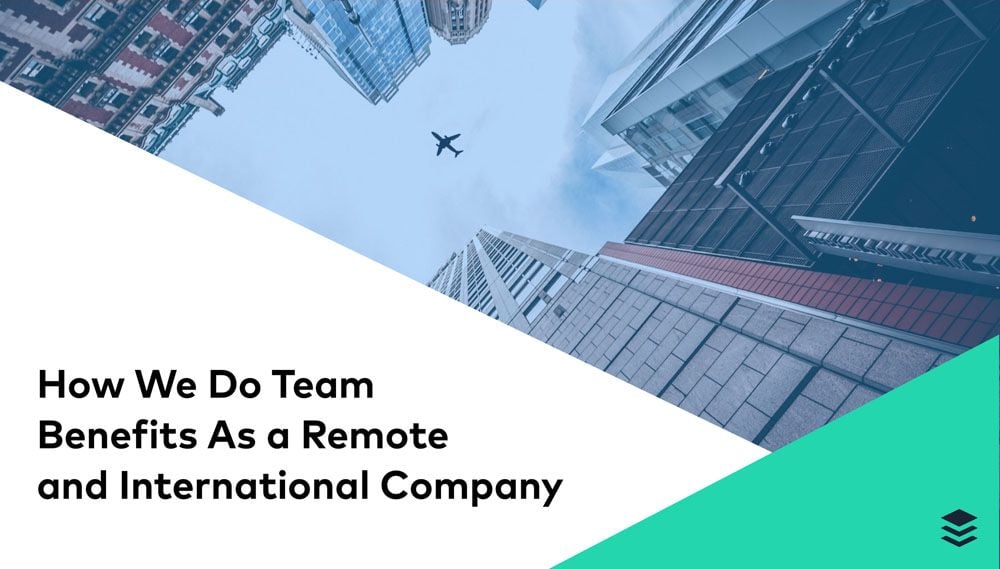 Vacation, Time Off, and Leave
One of the main things that people are interested in when they start working for a company is the vacation and general leave time.
This is something that has changed a lot at Buffer. For vacation, for example, we used to have unlimited vacation. When teammates weren't taking very much time off, we started paying our team to take a vacation. And since then, we've experimented and realized that what has worked best for us has been creating a minimum vacation time for each employee of three weeks off per year.
As it stands, here's what employees at Buffer have in terms of vacation, time off, and paid leave.
Vacation time: At least 3 weeks per calendar year, in addition to bank/religious/public holidays.
Sick leave: As needed.
Compassionate, Caregiver, or Bereavement Leave: 3 – 5 days each time the need arises.
Disability leave: For up to 4 weeks of leave a teammate's pay will be fully covered. Beyond that, we work on a case-by-case basis to transition to short- or long-term disability.
Family leave: 6–12 weeks, with a strong recommendation that the birthing parent takes at least 12 weeks. More on family leave at Buffer.
Other types of leave:
Wellness/Unsick Day: 1 day per calendar year. More on Unsick days.
Local Election Day: Considered a holiday.
Buffer Volunteering/Service Days: 1 day per quarter to volunteer or serve. More on our volunteer program.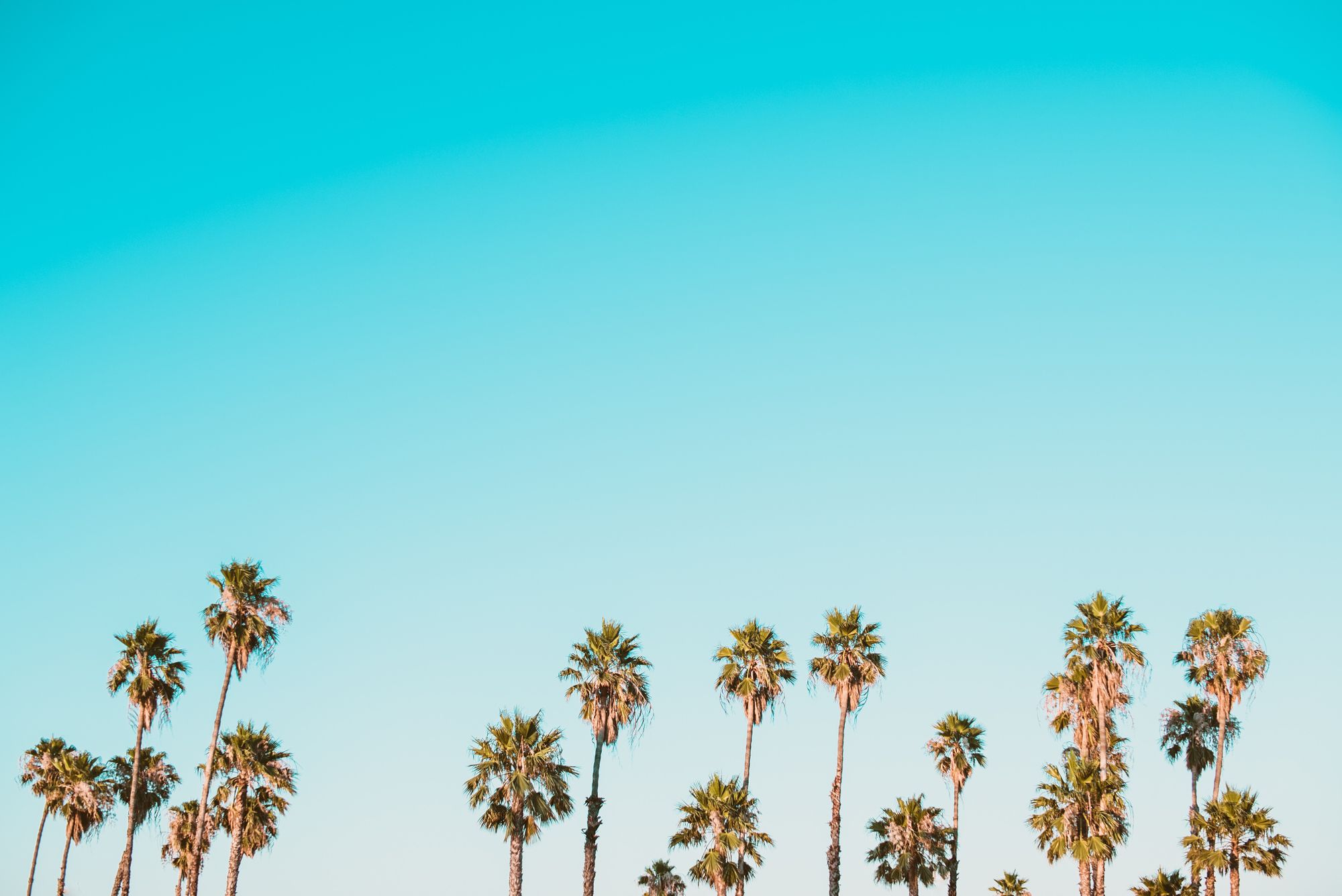 Photo by Corey Agopian
Health Benefits
Another key part of working for a company is the health benefits. This is where being an international company definitely makes things a little more complex.
US Health Benefits: 100% premiums for the teammate; 50% premiums for dependents (spouse/domestic partner/children) through Anthem Blue Cross Blue Shield.
International health benefits: Up to $351/month for teammate and up to $334/month for the spouse or domestic partner; or, up to $449/month for family (spouse/domestic partner & children). This means that Buffer will cover up to a maximum of:
USD685/month for international teammates and spouse; or
USD800/month for international teammates and family
Since Buffer is a US company, health benefits are done through Zenefits for teammates based in the US and for international teammates, they sign up for their own health benefits and then expense the cost every month.
I've personally experienced both sides of this since I've lived in the US and Canada while working for Buffer and once I had signed up with a provider in Canada it was a pretty easy process and the insurance was about $100 less per month than my upwards limit.
Right now, we have a budget of $378,931 per year for health benefits.
Modern Health: Free for each teammate and their partners and family.
The final element that falls under the health benefits category at Buffer is an online digital therapy service called Modern Health. The service offers stress reduction tools, coached digital programs, and the ability to match people with a nearby provider. Digital programs have been shown to be as effective as face-to-face therapy, but are available anywhere and anytime, which is great for a remote company!
Modern Health's care options include stress management, financial wellness, relationships, parenting transitions, career coaching, inclusion and belonging, and other life challenges.
We provide Buffer employees with access to this benefit because we want our team to feel their best and are keen to help support them in any way we can.
We pay $12,000 per year to offer this benefit to our team.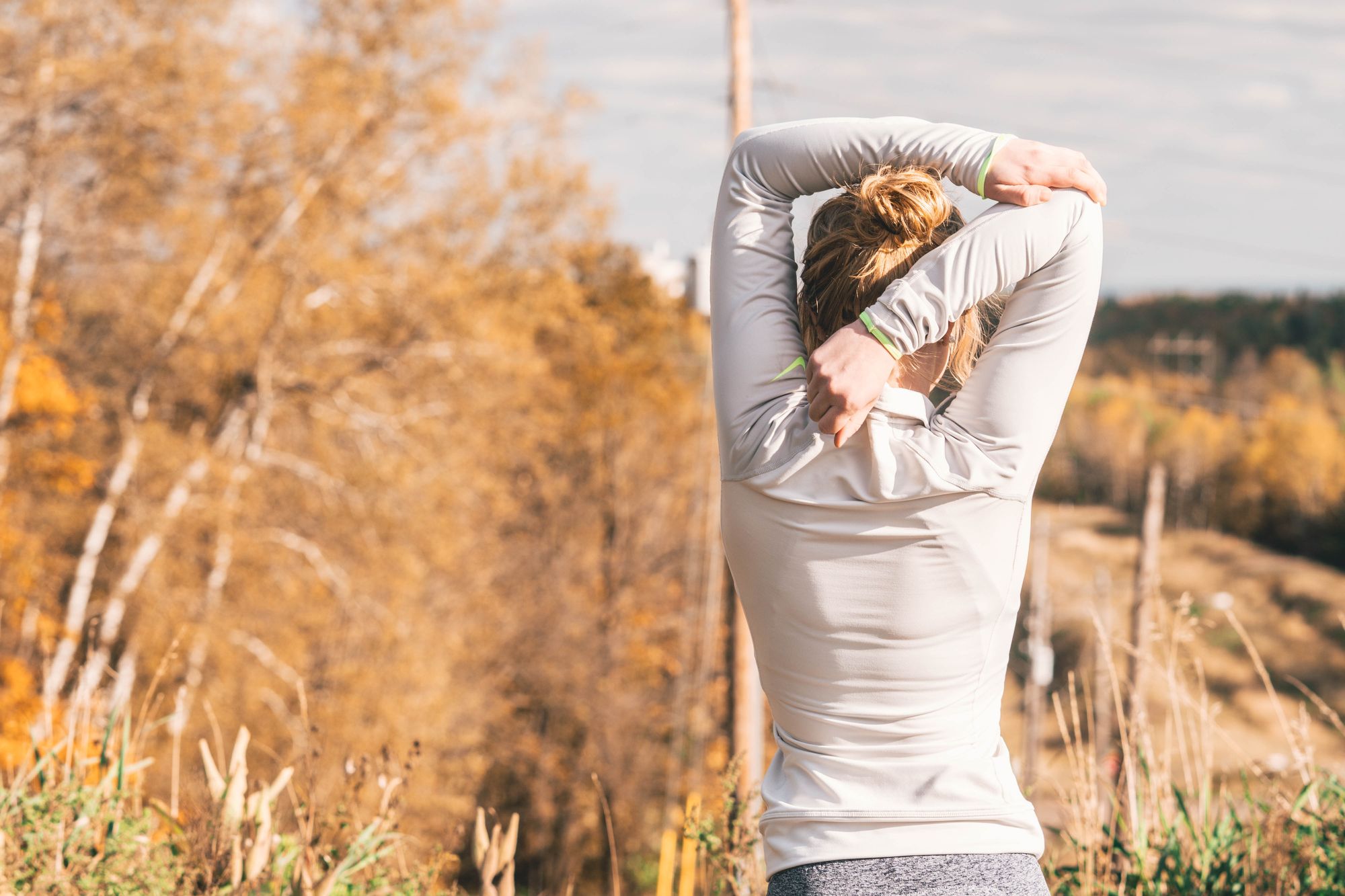 Photo by Jacob Postuma
International Finances
This is another part of our benefits that is that is primarily offered because we are in a unique situation with employees scattered around the world.
Accounting fees: Up to $1,500 per calendar year for professional accounting services. This benefit does not cover any the costs of filing taxes or any portion of taxes that are due from teammates.
This benefit is for international teammates who are engaged as legal consultants for Buffer and may need additional assistance with their accounting depending on their local business setup. If an international teammate feels that they need assistance from a professional accountant to handle their taxes appropriately, Buffer is happy to extend some support to them.
Again, this is something I've personally experienced twice now since I've had to file in Canada and the US and knowing that I could go see a professional and not have to be too concerned about the cost was a major relief.
For 2018, we've budgeted $20,900 to help teammates cover accounting costs.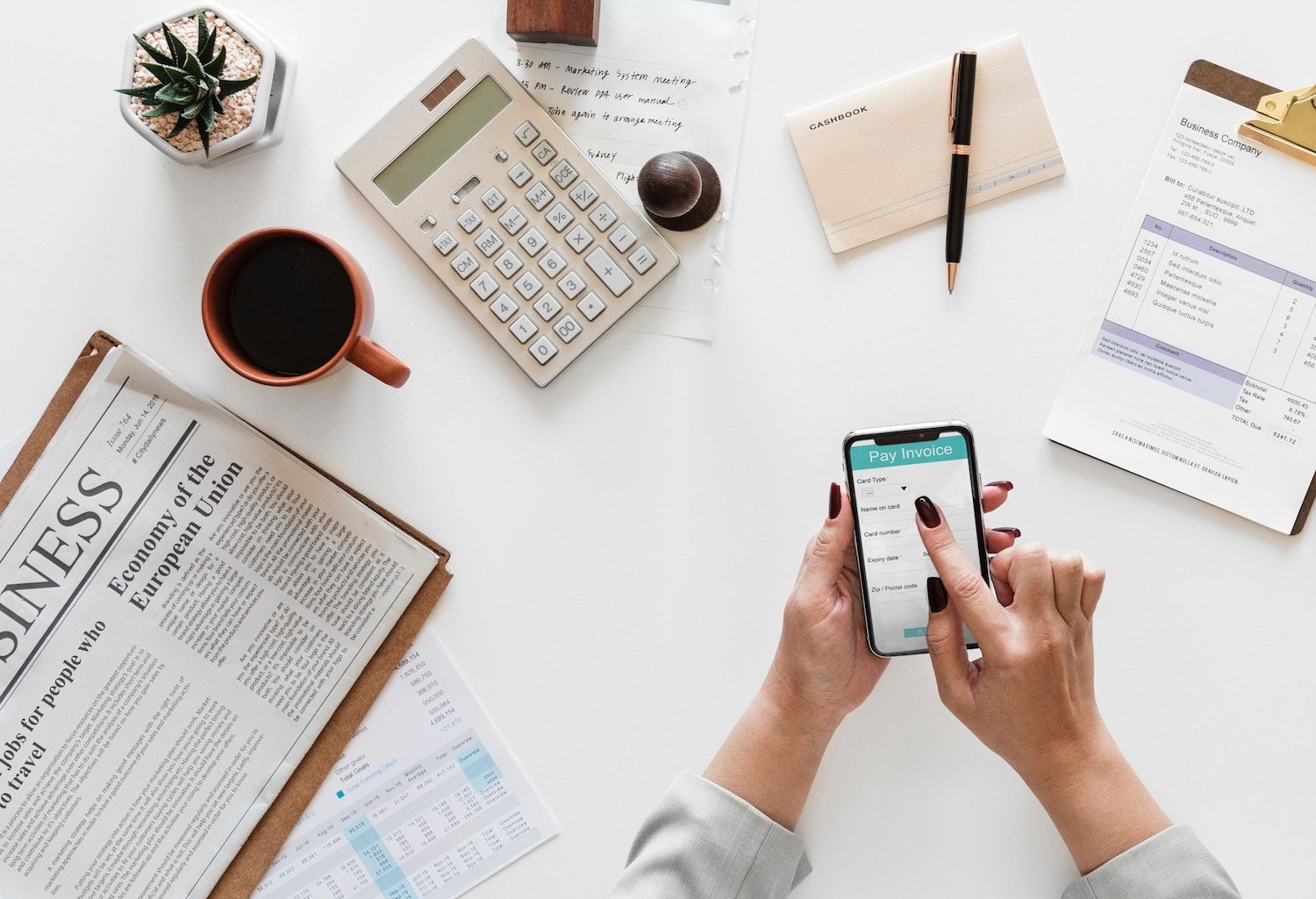 Photo by rawpixel
Working benefits
While we don't offer free lunches or office games like many in-person companies, we still find ways to make it exciting to work at Buffer — though they may be a little unconventional.
Coworking: To encourage teammates to work where they're happiest, Buffer covers co-working space membership fees.
Market rates vary for this one, but as an example we would say for a coworking space in Barcelona, $300 per month would be a low cost, and $450 per month would be a high cost. Whereas in London, $500 is a low cost and $650 is a high cost.
We've budgeted $80,000 to reimburse teammates for co-working costs.
Coffee shop working: For teammates who prefer cafes to coworking spaces, Buffer will cover up to $200 per month of reimbursement for beverages or snacks purchased to "co-work" from a coffee shop.
For 2018, we've budgeted $10,000 for teammates to utilize the coffee shop allowance.
Internet: 100% of home internet, the average is $60 – $65 per teammate.
Teammates can expense internet in addition to the coworking and coffee shop memberships. Sometimes this is bundled with TV or other home services that Buffer doesn't cover, we focus purely on the internet portion of a bill.
We budgeted $45,000 to cover internet costs across the team.
Conferences: For 2018, each team has a conference budget to be shared amongst the team. As conference costs and team needs vary, we defer to the Area Leads to determine how to distribute this sum in the most valuable way. Some examples include leveraging the budget to send a few employees to big key conferences or using the budget to send teammates to speak at more conferences.
Here are the Conference area budgets for 2018:
Admin & People – $4,000
Marketing – $4,500
Advocacy – $11,000
Engineering (incl. Mobile) – $35,000
Product (incl. Design & CX) – $25,000
Data – $3,200
Learning and development stipend: Up to $240 per calendar year/ $20 per month.
The Learning & Development stipend is available to support teammates' ongoing self-improvement. This includes:
Online courses (Treehouse, Udemy, Blinkist Premium, Coursera, CodeAcademy etc.)
Classes, live training (General Assembly, local courses etc.)
Leadership coaching
Digital news subscriptions such as the Wall Street Journal and the Economist
It can be related to any topic a teammate like to learn about, whether it is related to their work (HTML classes, machine learning, etc) or NOT related to their work (language learning, woodworking, cooking etc.).
Here's more on our learning and development stipend.
For 2018, we budgeted $18,000 for teammates to utilize the learning and development stipend.
Kindle and audible books: Each teammate and one dependent may receive unlimited, no-questions-asked Kindle and Audible.com books.
Reading is a cornerstone to our value of self-improvement and this has long been a favorite benefit of working at Buffer.
During a teammate's first 45 days, US teammates will be gifted with a Kindle Paperwhite and international teammates are invited to purchase a Kindle on their own and expense this through Expensify.
Here's more on how we encourage reading at Buffer.
We've budgeted a total of $26,933 for Kindle Book purchases to help support continuing education.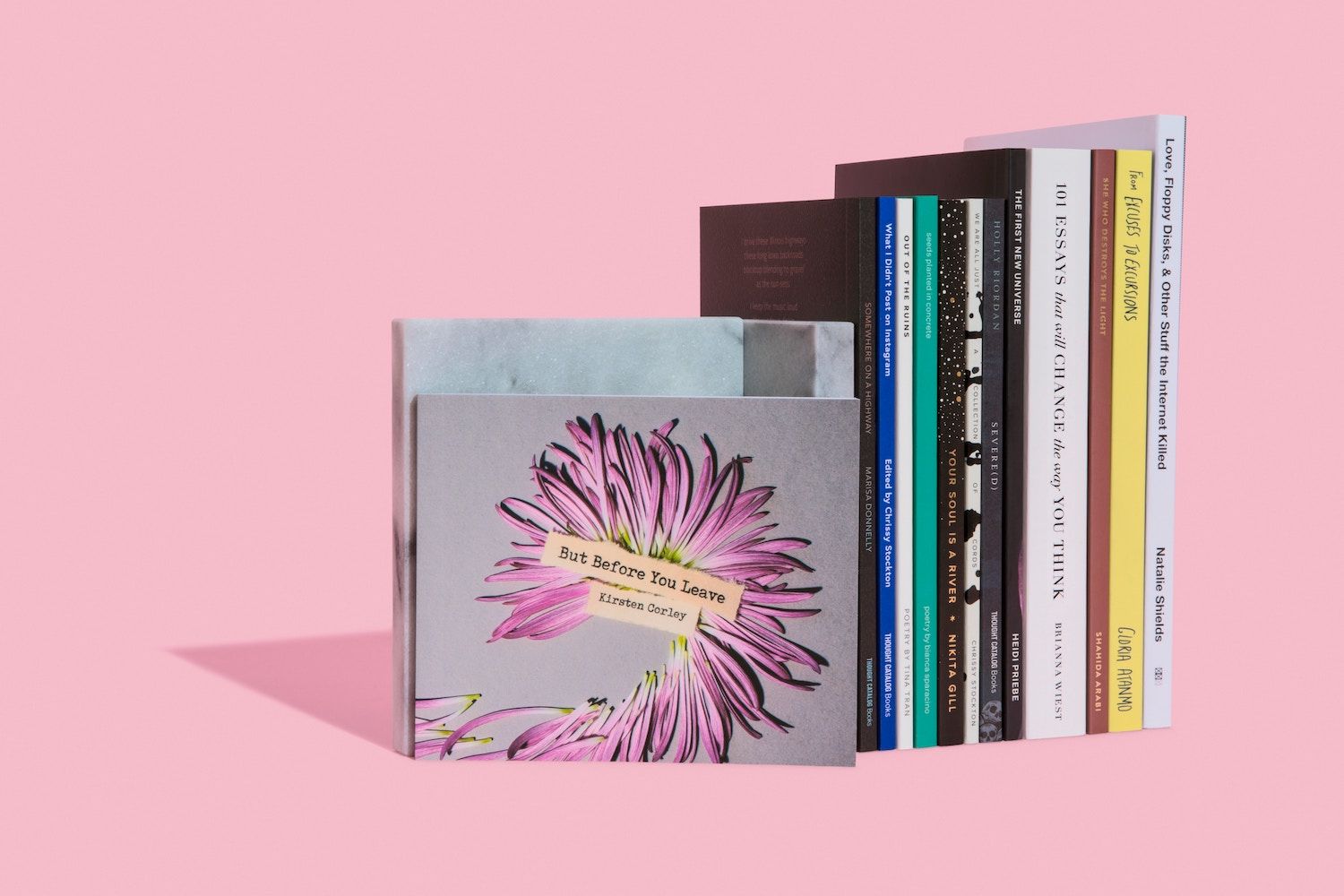 Photo by Thought Catalog
Equipment
Laptops: Buffer covers laptops for new teammates from their first day and has a 3-year renewal cycle for computers.
To help our team do their best work, we provide a laptop from day one. As computing requirements vary from team to team, and Area Leads know best which machines are most appropriate for their line of work.
We also have a 3–year renewal cycle for computers. However, this isn't "automatic"; we strive to only replace computers as needed.
Other computer accessories: Each teammate has up to $200 per year to spend on computer accessories to help them work smarter.
Examples of uses for this benefit:
Wireless Keyboard
Magic Mouse/Magic Trackpad
Laptop stands, e.g. Roost, Rain mStand
Headphones
New Kindle Paperwhite
Our total equipment budget for 2018 came out to $94,600.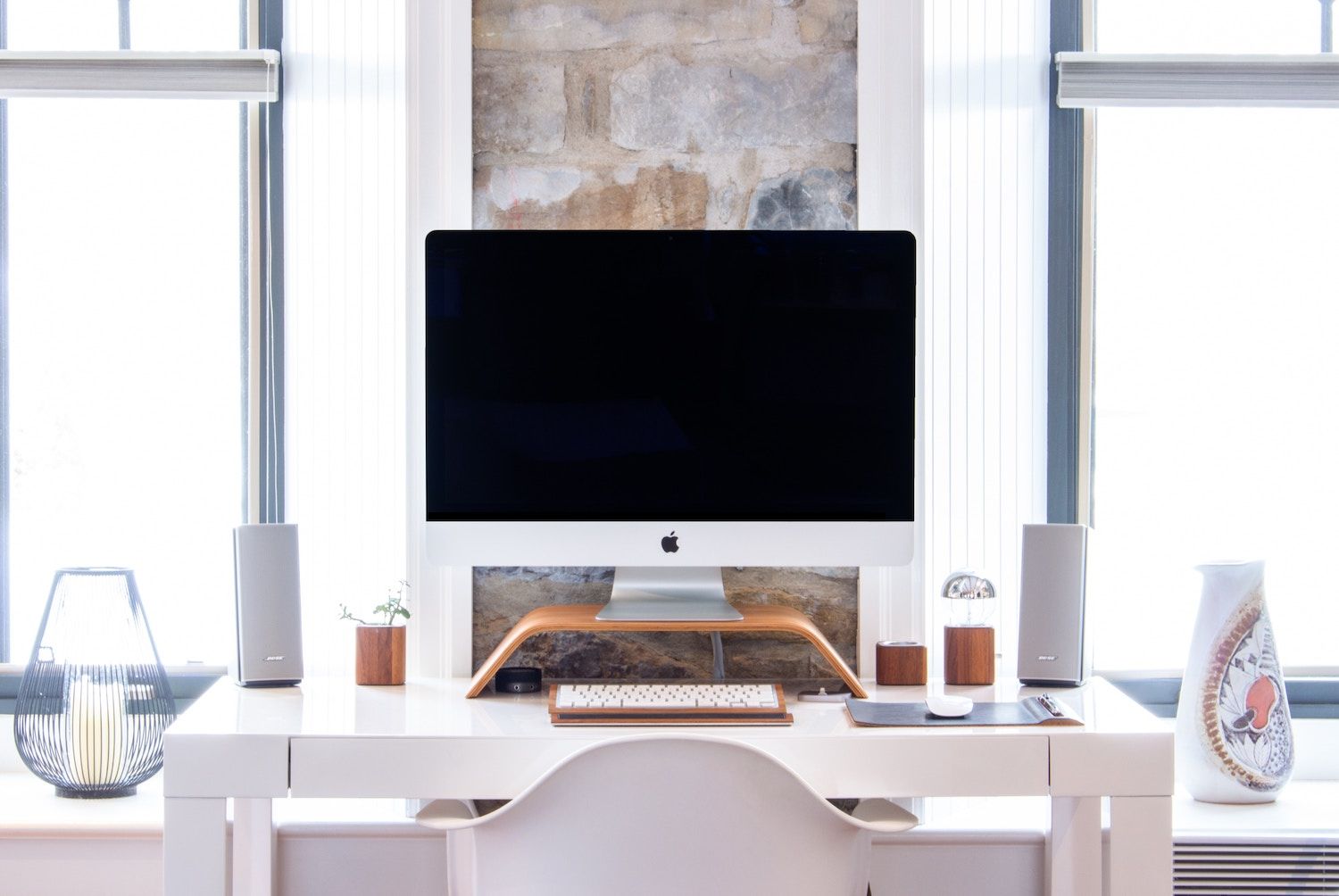 Photo by Gabriel Beaudry
Retreats
Company retreat: 100% of airfare and accommodation for teammates, and a meal allowance and activity fund.
Once a year, our teammates from all over the world get together at the annual company retreat. It's something we prioritize to give our team an opportunity to be face-to-face for a week. Sometimes, it's the first time a Buffer teammate is meeting their colleagues.
Partners and children are welcome to join in during the retreat, though we are unable to cover their airfare, meals, and activities at this point.
Since we're a distributed team, retreat locations can pretty much be anywhere in the world
We budget $5,000 per person for our company retreat.
Mini-retreats: $1,400 per person in 2018.
To complement the annual company retreat and encourage more face time during the year, individual areas may also organize a mini-retreat for some focused, in-person work sessions.
Since teammates come from all over the world, certain expenses, namely airfare, may vary quite significantly between teammates. When budgeting for each area's mini-retreat, we ask that they pool the $1,400pp budget into a shared team budget, then allocate the funds accordingly.
Here's more on how we do mini-retreats at Buffer.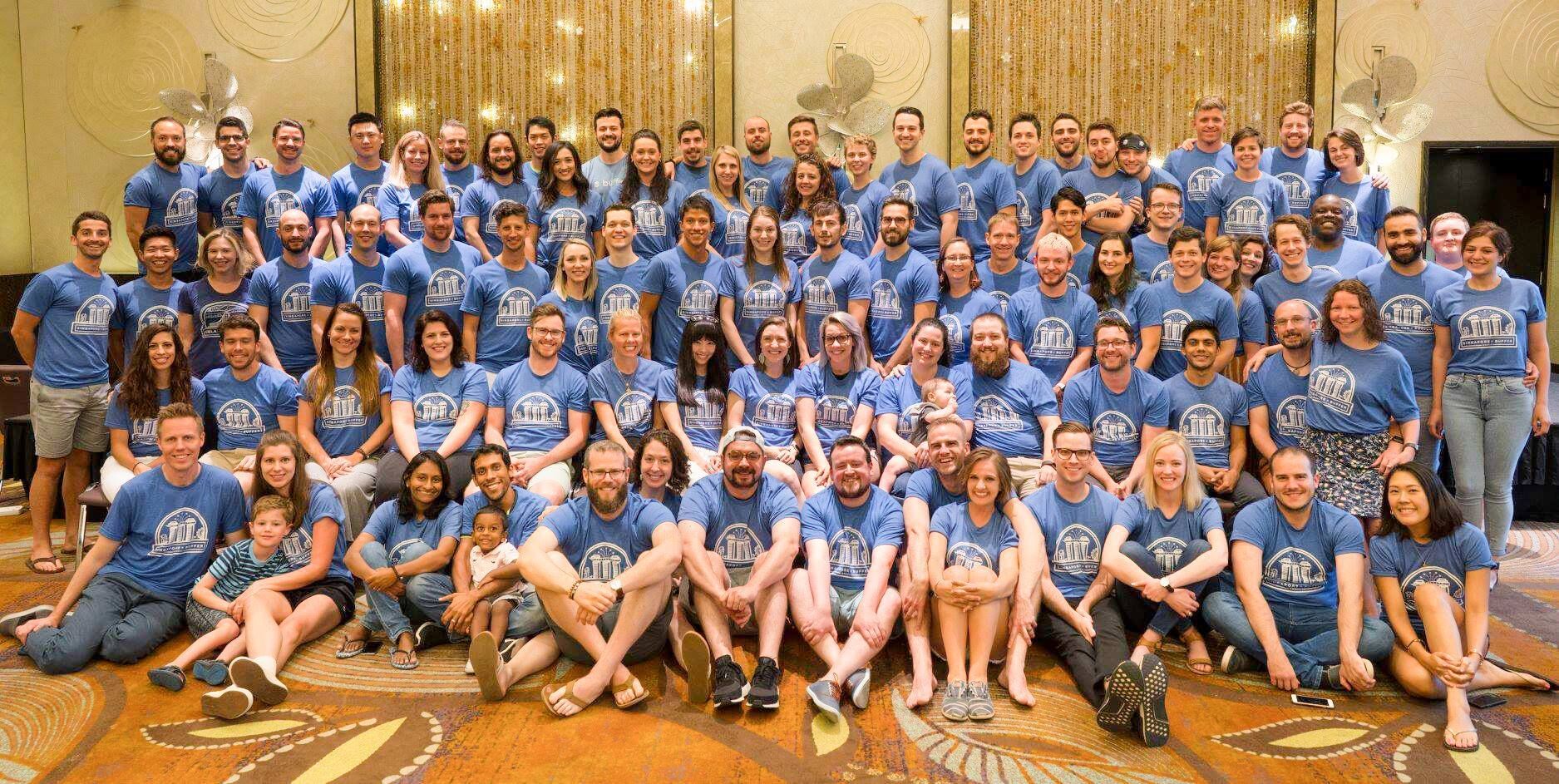 Dependents Grant
Dependents grant: $3,000 per year.
Buffer offers support to teammates with dependents by way of this grant. It is applied as 'Additional Earnings' to each semi-monthly pay and is received along with a teammate's regular paycheck. This is not a part of our salary formula.
We define a dependent as anyone who depends on a Buffer teammate's income exclusively (and does not have their own source of income.)
Types of dependents can include:
*Partner: Spouse, significant other/domestic partner who is unemployed by choice or ability
Children: Any children in a teammate's care under the age of 26
Parents or Grandparents: Relatives you are financially supporting through long-term care or elder care
Additional relatives/situations: on a case-by-case basis
We've budgeted around $258,000 to help support teammates through the dependent grant.

Over to You
What benefits do you provide as a business or do you prefer as an employee? Anything you would add to our list? We'd love to hear from you in the comments!