At Buffer we love working as a distributed team, but we also cherish the times we get to meet up in person.
Since the early days at Buffer, retreats have been a core part of our culture and a part of why we're able to keep working remotely as a company. In their current state, retreats at Buffer happen once a year. We set aside a budget to fly everyone to one location and we spend the week connecting as a team.
In the past, retreats used to happen more often (every six months at one point!) but that was a lot of travel and wasn't sustainable financially for us. Although we've moved to an annual retreat for the whole company, we still wanted a way for individual areas at Buffer to meet up in between retreats to continue growing as a team and tackling specific projects.
At a co-located company, you might call these off-sites. For us, every day is an off-site so these special gatherings are called "on-sites!"
Here's a look at how we plan on-sites, how our teams spend the time they have together, and exactly how much we budget for them.
What on-sites are (and aren't)
On-sites are a one week period of time where a specific area (ie. Marketing, Mobile, Data, People, etc.) can come together in the same place to spend a week focused on high-level vision, strategy, and goal-setting for their area.
Each area chooses their own objectives for their on-site. For example, maybe one area will spend the time on a "hackathon" style on-site focused specifically on one product or feature. Or another area might gather for a conference or outside event that their area will benefit from and then add some work sessions before or after the event.
Any use of this time together that results in meaningful collaboration that can have a lasting impact is well in line with Buffer's vision for on-sites.
Areas don't have to have an on-site every year, but most areas do take advantage of the opportunity.
While casual meet-ups and coworking time are highly beneficial for team bonding, we try and keep the agenda for on-sites focused and strategic. This sets on-sites apart from the larger company retreat.
Customer Advocates in Lisbon, Portugal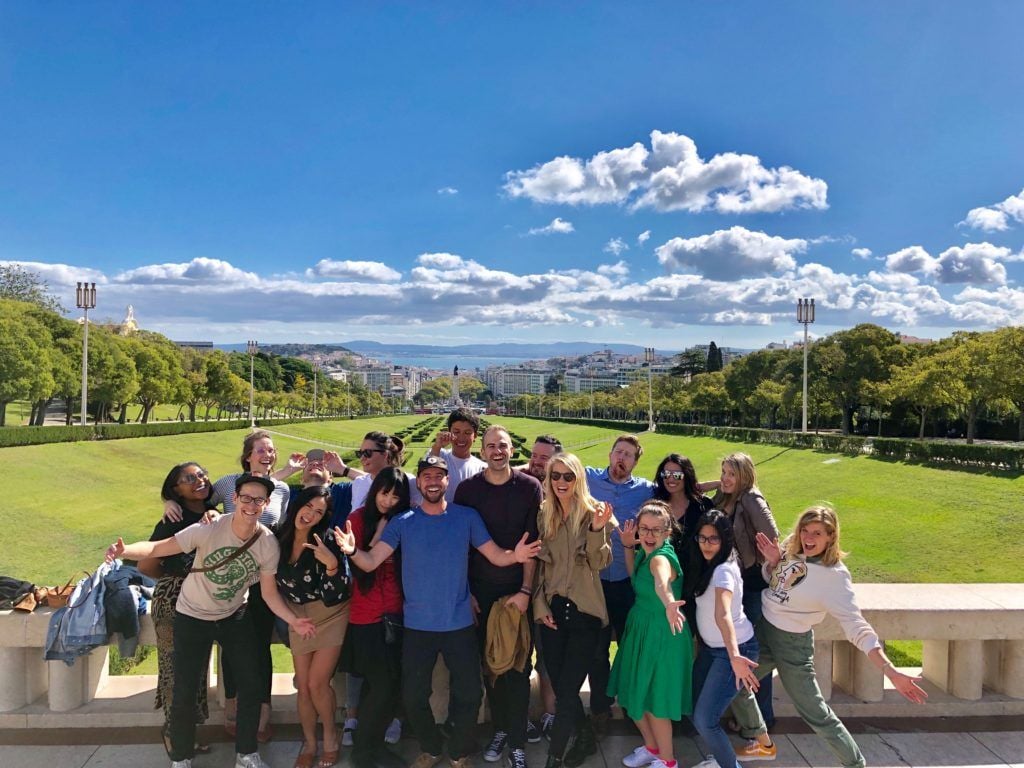 How we plan and prepare for on-sites
Every area is empowered to manage its budget in the way that feels most effective, so different areas might use their on-site budget in a different way.
Here are a few guidelines and best practices we've learned from our on-sites.
Timeframe: One week works well

On-sites generally last one week. We try to plan travel during weekdays to preserve folks' weekends.
We also recommend that onsites happen in about 5-6 months from the full team retreat if possible. Ideally, by maximizing the timing of full-team retreat and on-site, areas can achieve a cadence of meeting approximately every 6 months.
Preparation: Plan at least 3 months out

Plan early and share objectives ahead of time. We know teams will get the most for their budget and time if they plan well in advance (three months is generally a good guideline). We ask questions like:
What do you want to accomplish together?
How will you know whether the on-site was a success?
Prepare an agenda in advance. It's totally fine if things change when you're "on the ground." But it's more inclusive to all personality types to give folks a chance to plan and think in advance on the topics your area plans to cover.
One point person makes planning easier
For ease of planning, we ask that each on-site have a clear owner who manages the on-site budget, acts as the liaison with the Admin team, and ultimately makes the final call about whether to accept or reject certain expenses. This doesn't have to be a lead; anyone can be a on-site planner!
Location: Focus on togetherness over location

We prioritize togetherness over location, remembering that the goal of the on-site is meaningful and productive time spent together as a team, not seeing an exotic destination.
When teams can't manage to get everyone in one place, we've also experimented with virtual on-sites via Zoom (though physically getting together seems to work best).
Solo travel feels most productive for on-sites

Unlike the full team retreat, on-sites are intended to be small and focused, so we recommend traveling solo to give teammates the most freedom to focus more tightly on team goals. Significant others and families are very welcome at our annual team retreat!
Attendance is generally expected
As the goal of this time is to reap the benefits of being in person, on-sites work best when as many teammates as possible attend. We've found that hybrid on-sites, with some in-person attendees and some virtual attendees, gives a very uneven experience.  If a teammate shares a hardship around being present at the on-site, we consider going to their city or making an effort to loop them into key chats via Zoom.
The Admin team in Detroit (with special guests!)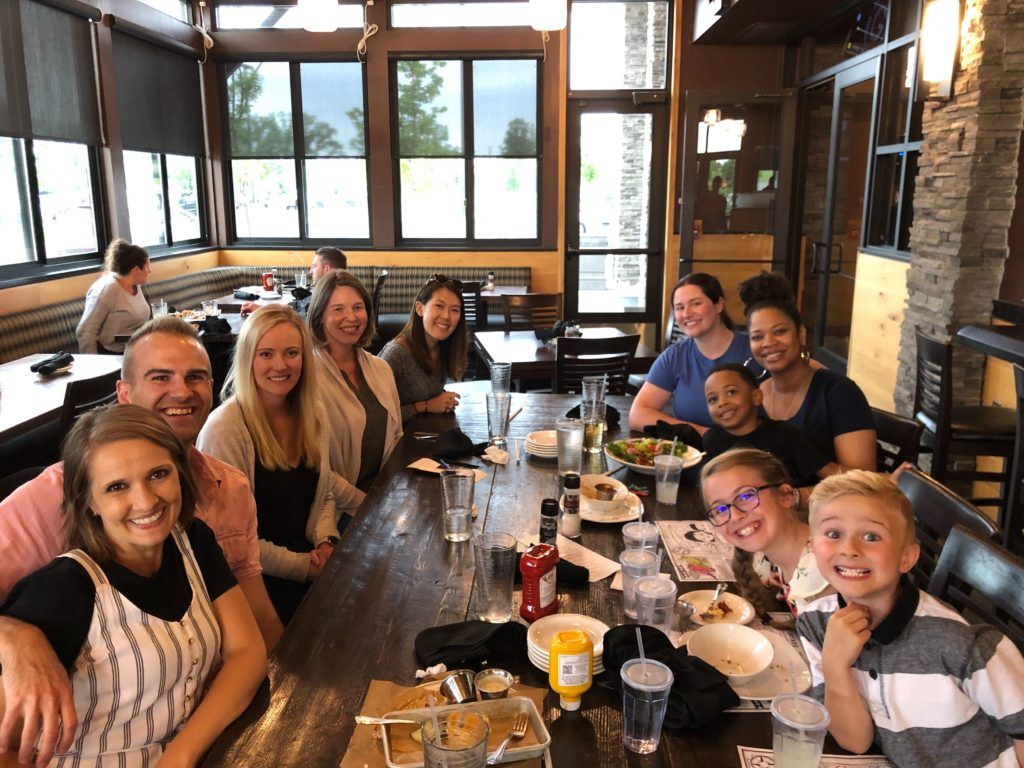 Our budget for on-sites
We set aside a budget of $1,600 USD per person for on-sites. This includes travel, meals, and lodging.
We pool the budgeted amount per areas to determine the overall budget for that area's on-site. For example, a 5-person team will have an overall budget of $7,000. That means the $1,600 isn't always exclusively for one person. The marketing team last year had a on-site in Colorado, where two of our teammates already reside. This made it easier to budget for airfare for teammates who are further away (like in Singapore or Australia) so that the whole team could be together.
We make sure teammates don't pay for anything out of pocket that won't be quickly reimbursable.
Some participants of the Product Summit in Scottsdale, Ariz.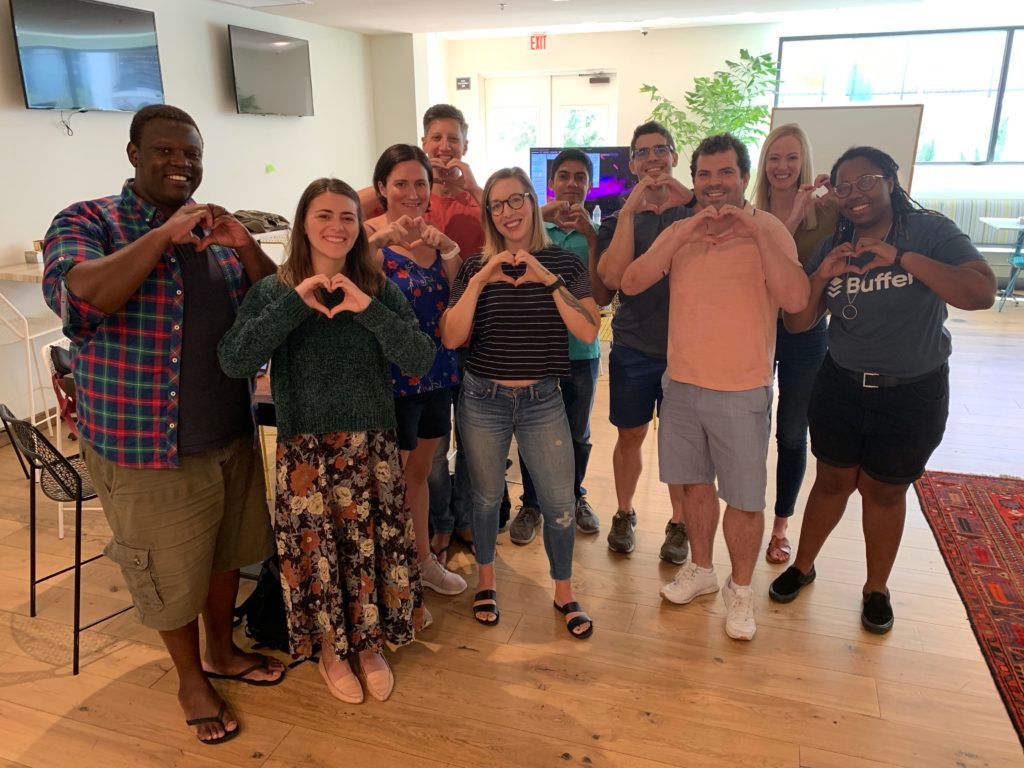 Over to you!
Does your team do anything like on-sites? What would you do on a on-site?
We'd love to hear from you in the comments!