How do you know if your customers (and potential customers) are talking about you on social media?
If they tagged your social media profile in their posts, you could check your notifications. If they didn't, maybe you could search on each social media platform every time you want to find out. Sounds tedious? Here's a better way:
Use social media monitoring tools.
There are many wonderful social media tools out there. Among them are tools built specifically to help you pick out relevant conversations on social media — social media monitoring tools.
Some of these tools allow you to monitor multiple social media profiles on different social media platforms from a single place. There are even some that let you monitor social media trends and keywords.
There's likely one that suits your needs. Let's take a look at the 19 best ones!
What is social media monitoring?
Social media monitoring (also known as social listening) is the process of listening out for social media conversations relevant to your brand. You might engage in social media monitoring for several reasons, such as:
to connect with your customers
provide customer support
measure your social media reach
understand social media trends
To "listen", social media monitoring tools collect relevant social mentions and track keywords, hashtags, and URLs.
The 15 best social media monitoring tools for SMBs
All the social media monitoring tools listed below are not arranged in any particular order. They are all great in their different ways and will suit different social media monitoring needs.
For example, some are standalone monitoring tools, while others have it as a feature within a social media management tool. Some gather individual social media mentions and messages, while others analyze social media content and trends.
I'm sure I'm missing some great tools out there, and it'll be great to get your help. If you have tried and love any social media monitoring tools for small and medium businesses, let us know on Twitter @buffer!
1. Hootsuite
Effectively track topics that matter—then respond quickly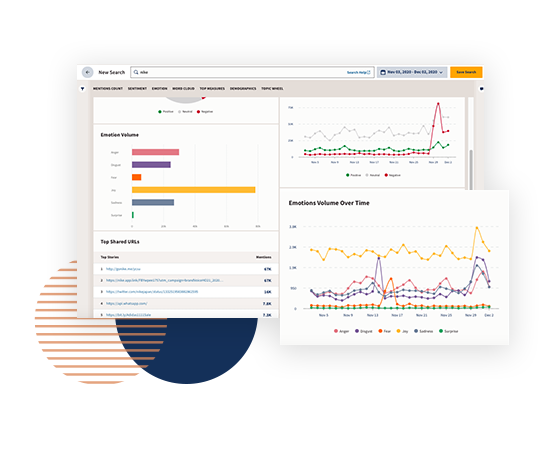 Description: Hootsuite's monitoring tool is part of its entire package of social media management tools. If you were to subscribe to one of their plans, you can also enjoy other features such as scheduling and analytics.
With Hootsuite, you can set up unlimited streams of social media content based on your mentions, selected keywords, hashtags, or locations. Furthermore, Hootsuite integrates with 100+ apps to help you do more from its dashboard.
Pricing: 30-day free trial; paid plans start at $99 per month
2. Sprout Social
Intelligent, real-time social media monitoring with Sprout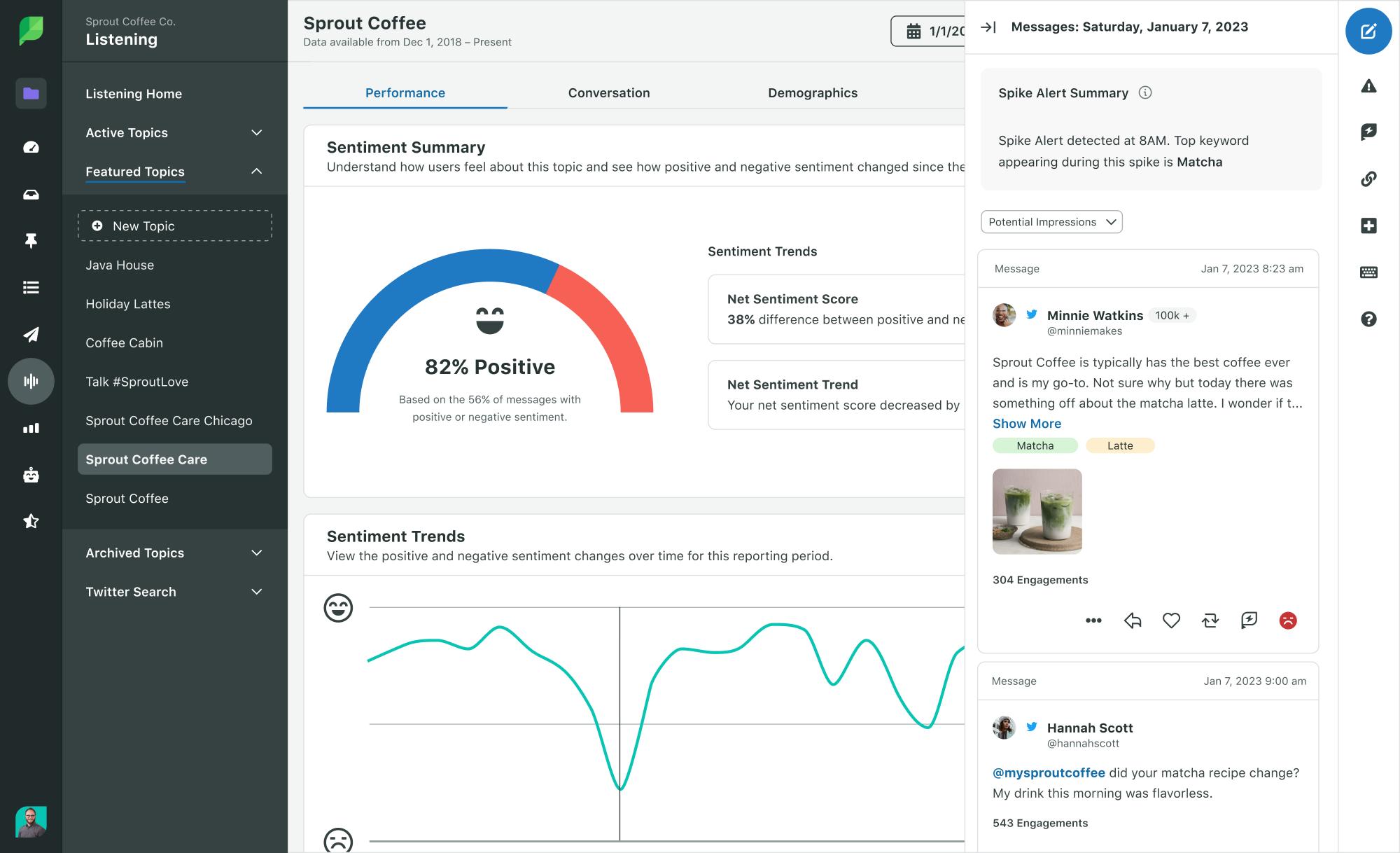 Description: Similar to Hootsuite, Sprout Social's monitoring and engagement tools are part of its social media management software. Sprout Social has two separate features for social monitoring and engagement.
In the Smart Inbox, you'll get all your social media mentions and messages. With the discovery feature, you can search for particular keywords on Twitter or Instagram (for example, when someone mentions your brand without tagging your social media profile).
Pricing: 30-day free trial; paid plans start at $249 per month
3. Agora Pulse
Discover what people are really saying about your business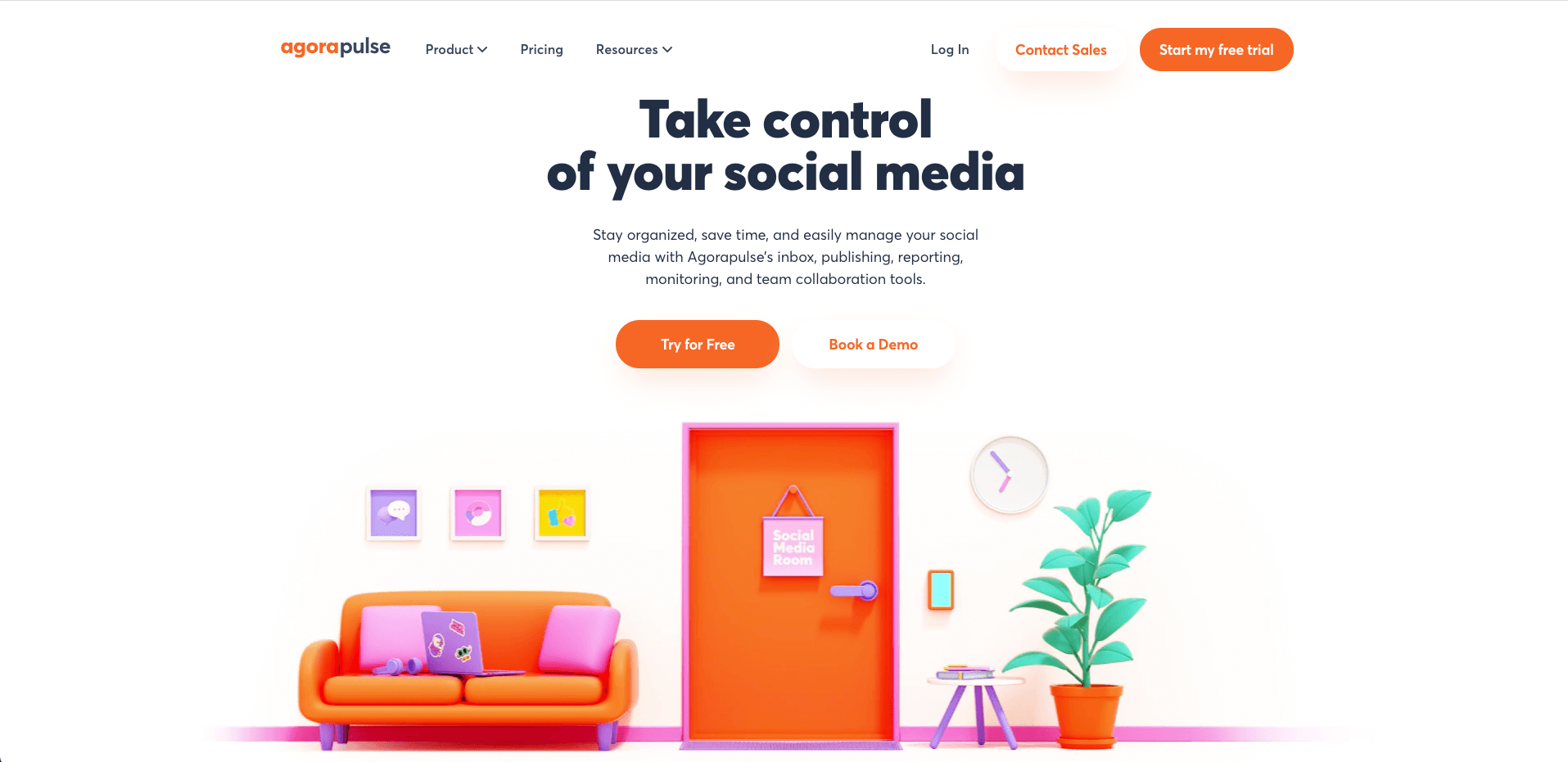 Description: Agora Pulse is also an all-in-one social media management tool with scheduling, monitoring, engagement, and analytics features.
Its inbox collects all your social media mentions, while its listening feature allows you to engage with relevant feedback. Agora Pulse also allows you to monitor comments on your Facebook and Instagram ads.
Pricing: 30-day free trial; paid plans start at $59 per user per month
4. Zoho Social
Get real-time updates from your audience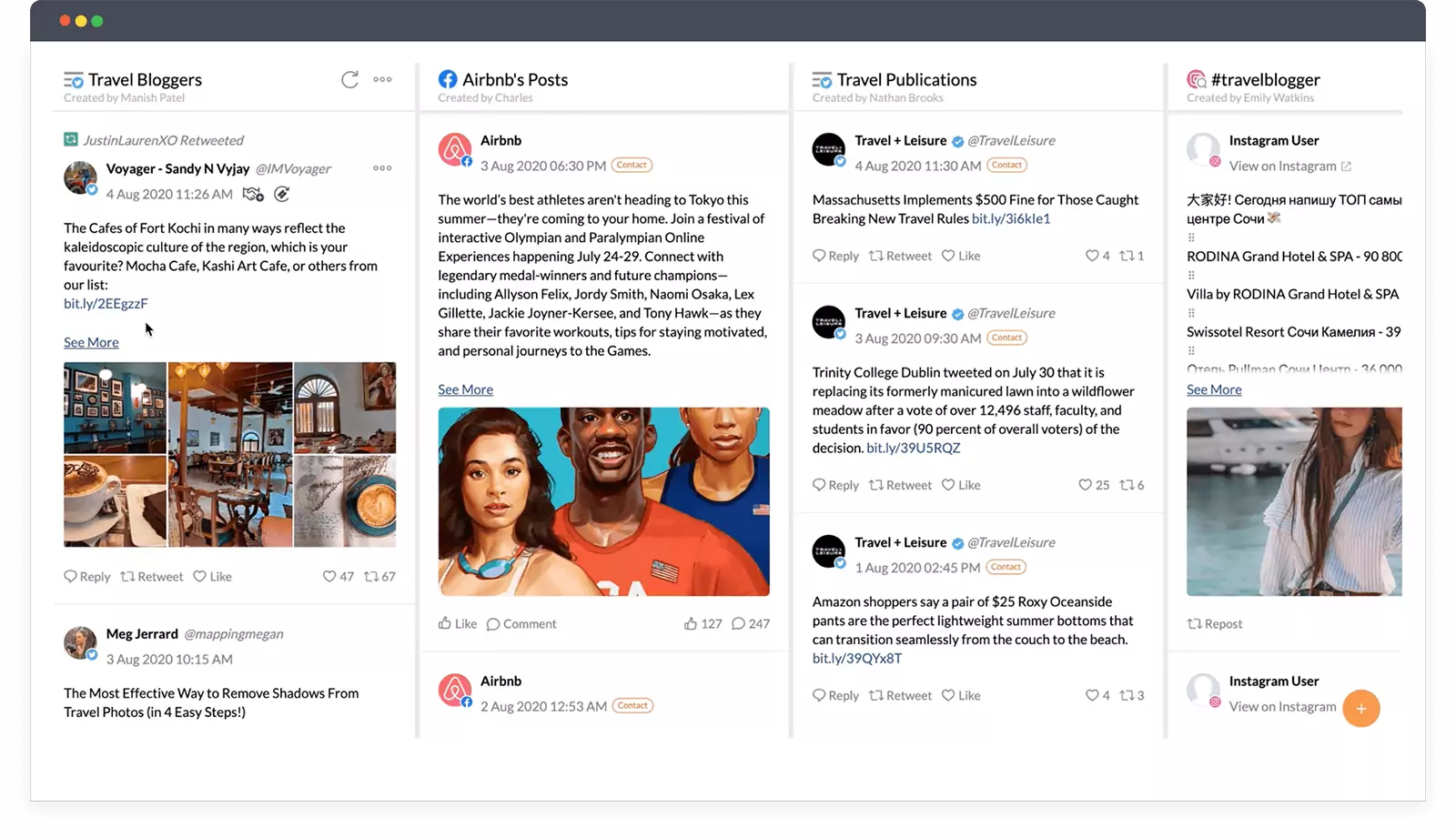 Description: Zoho Social is a social media management dashboard where you can publish and schedule posts, monitor social activities, and analyze your social media performance.
In the Zoho Social dashboard, you'll get real-time updates on how people are interacting with your brands. I find this great for events where I might want to monitor related social media posts and engage with the attendees.
Pricing: 15-day free trial; paid plans start at $15 per month
5. Brand24
Smart social media monitoring for businesses of all sizes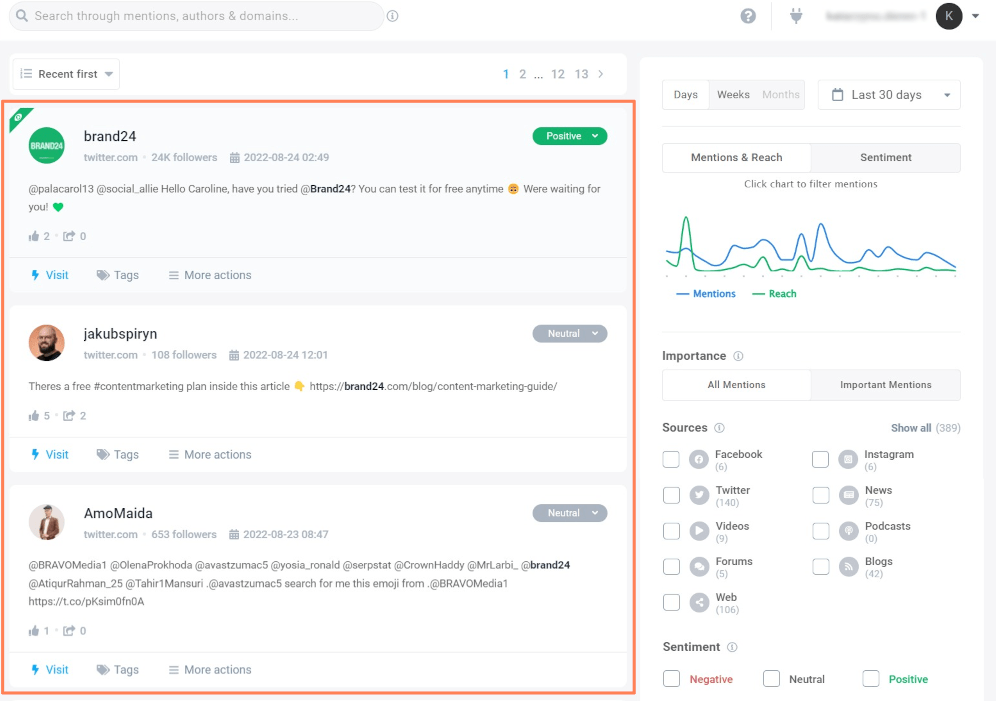 Description: Brand24 is a powerful yet affordable tool for those who want to dive deep into social media monitoring. Besides the major social media platforms, Brand24 also monitors blogs, forums, and other sites for mentions of your brand.
Besides collecting your mentions and allowing you to reply, Brand24 analyzes your social media reach, interactions, sentiment, and more.
Pricing: 14-day free trial; paid plans start at $79 per month
6. Mention
Media monitoring made simple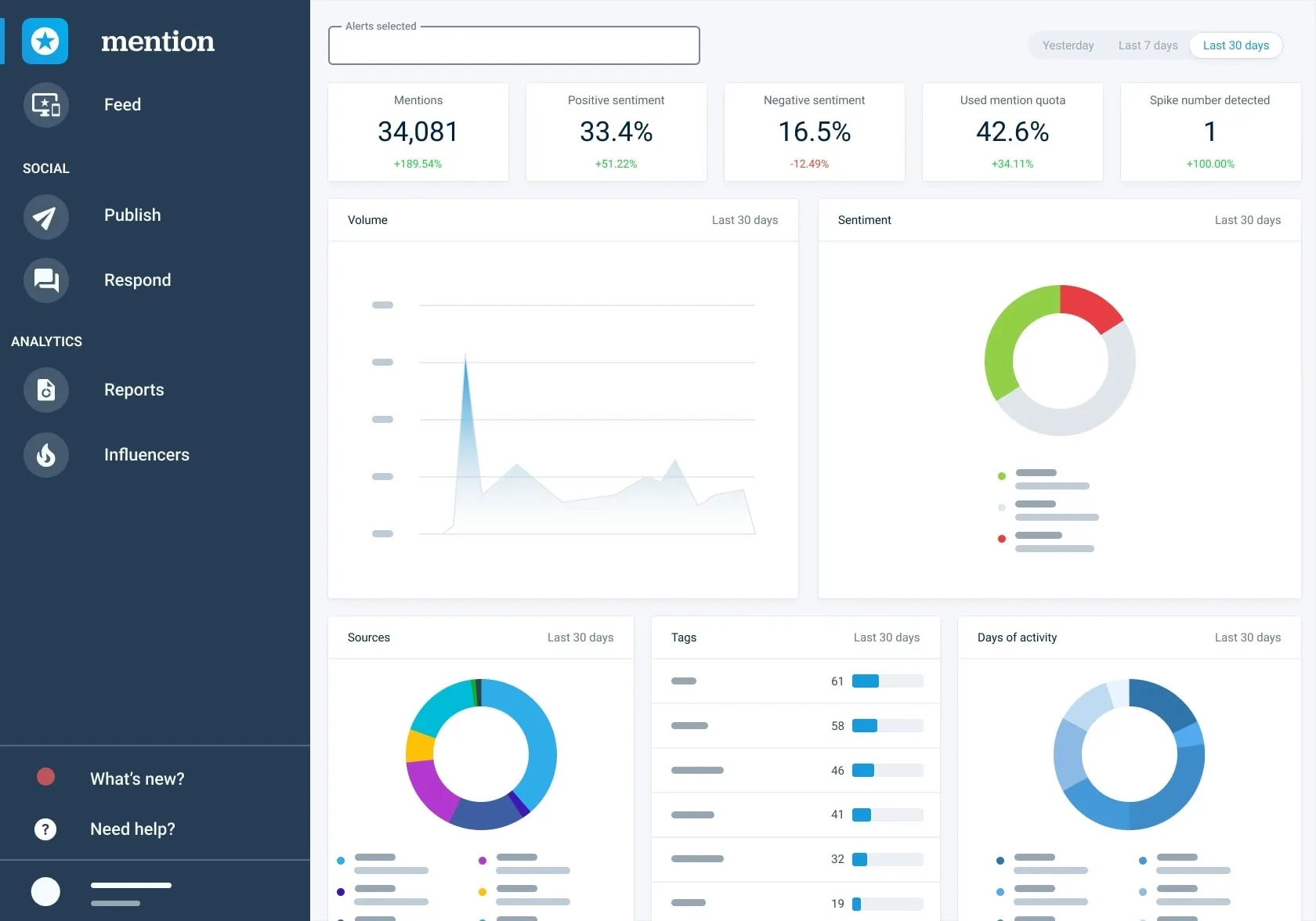 Description: Mention is more than just a monitoring tool for social media; it also monitors mentions of your brand across the web, such as on Yelp, Booking.com, Tripadvisor, and Amazon. On its custom company plan, you can get in-depth insights and reports of your brand mentions.
If you connect your social media profiles to Mention, you can reply mentions directly within Mention. (You can even add a Buffer account and schedule your social media posts.)
Pricing: 14-day free trial; paid plans start at $49 per month
7. Keyhole
Hashtag tracking for Twitter, Instagram, and Facebook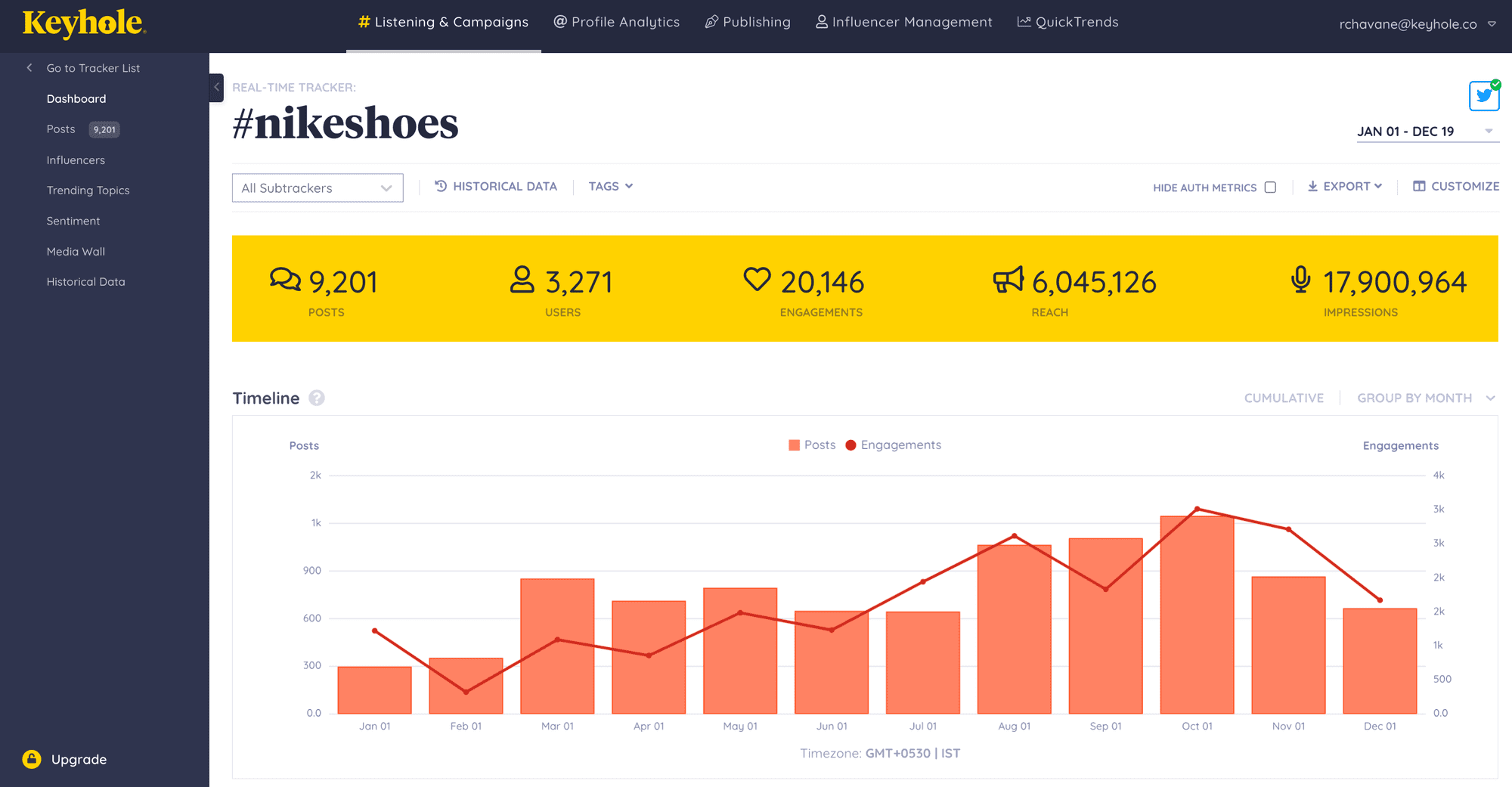 Description: Rather than just finding individual brand mentions, Keyhole provides trends, insights, and analysis of your preferred hashtags, keywords, or accounts. This makes it better for gathering data and reporting results than replying to your social media mentions.
Pricing: 7-day free trial; paid plans start at $99 per month
8. Iconosquare
Instagram analytics and management platform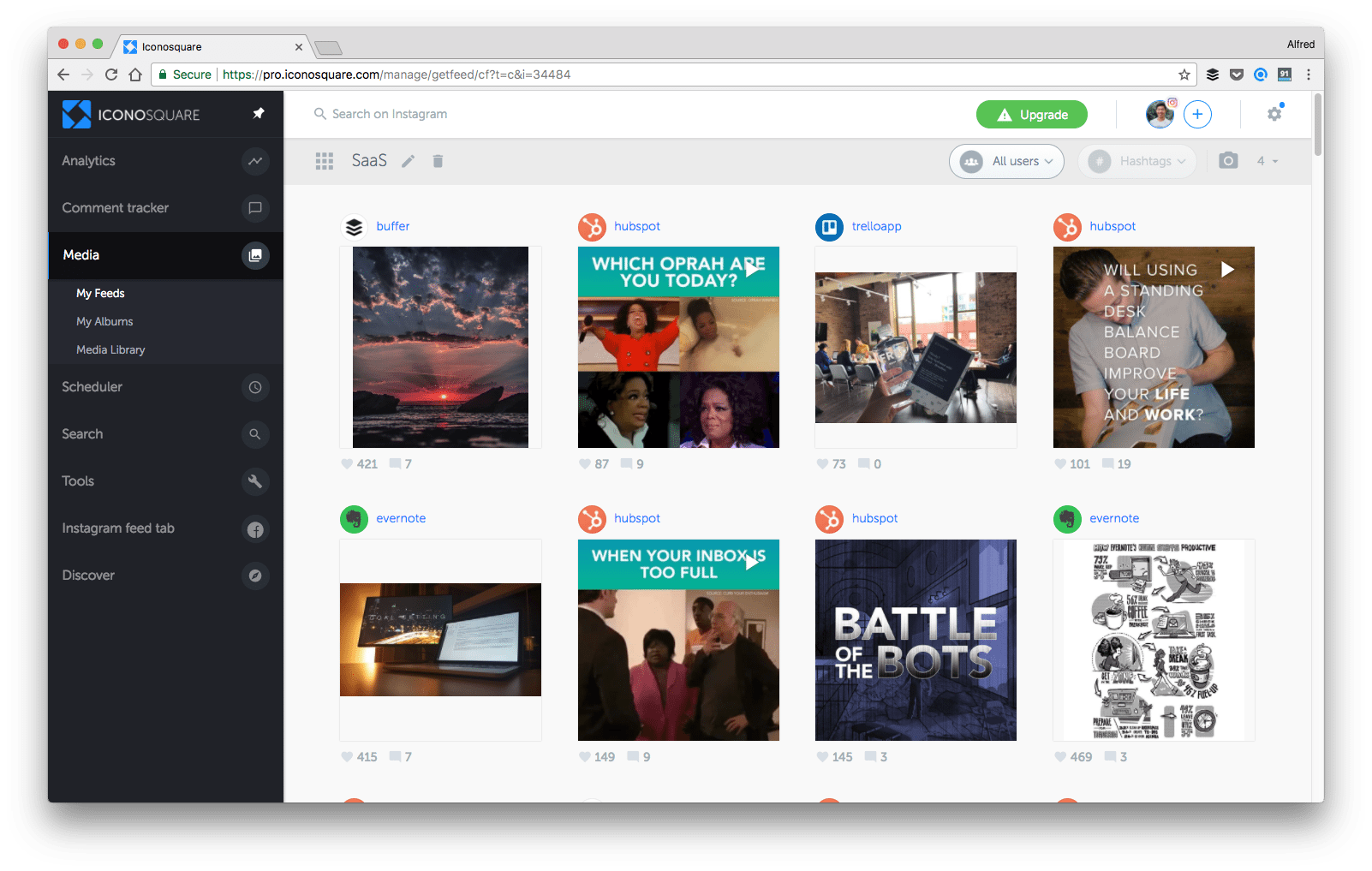 Description: Iconosquare is one of the most popular Instagram analytics and management platforms. Besides its robust analytics and management features, Iconosquare offers custom feeds, which you can use to monitor specific Instagram content. Fohr each feed, you can add up to 50 users and 20 hashtags.
Pricing: 14-day free trial; paid plans start at €59 per mont
9. Tailwind
Social media monitoring for Pinterest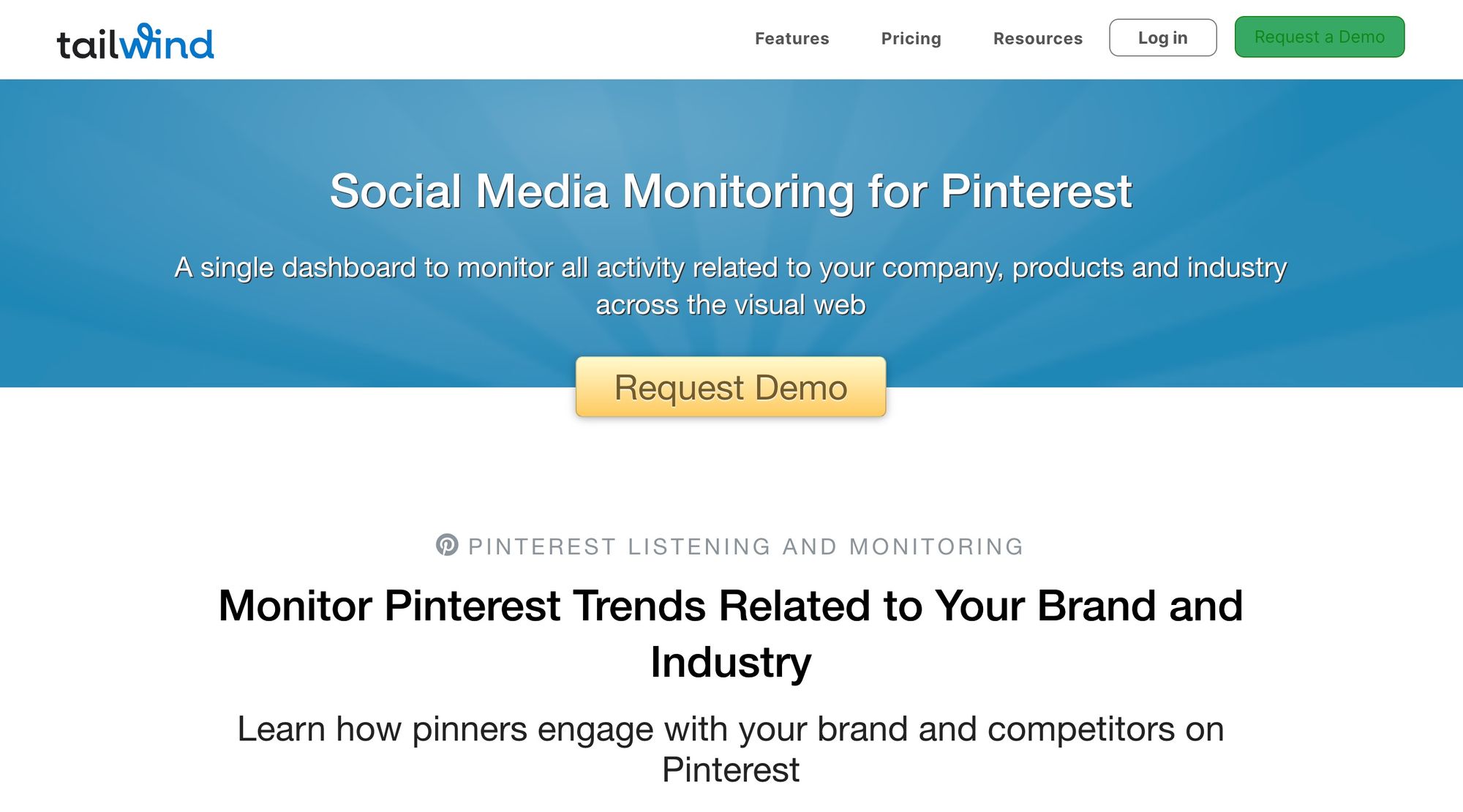 Description: Tailwind's social media monitoring is built specifically for Pinterest. Apart from its scheduling and analytics features, Tailwind enables you to monitor your content and your competitors. It also provides information about emerging trends so that you can tap into them.
Pricing: Free forever plan available with paid plans start at $19.99 per month
10. Sendible
Seize opportunities via social listening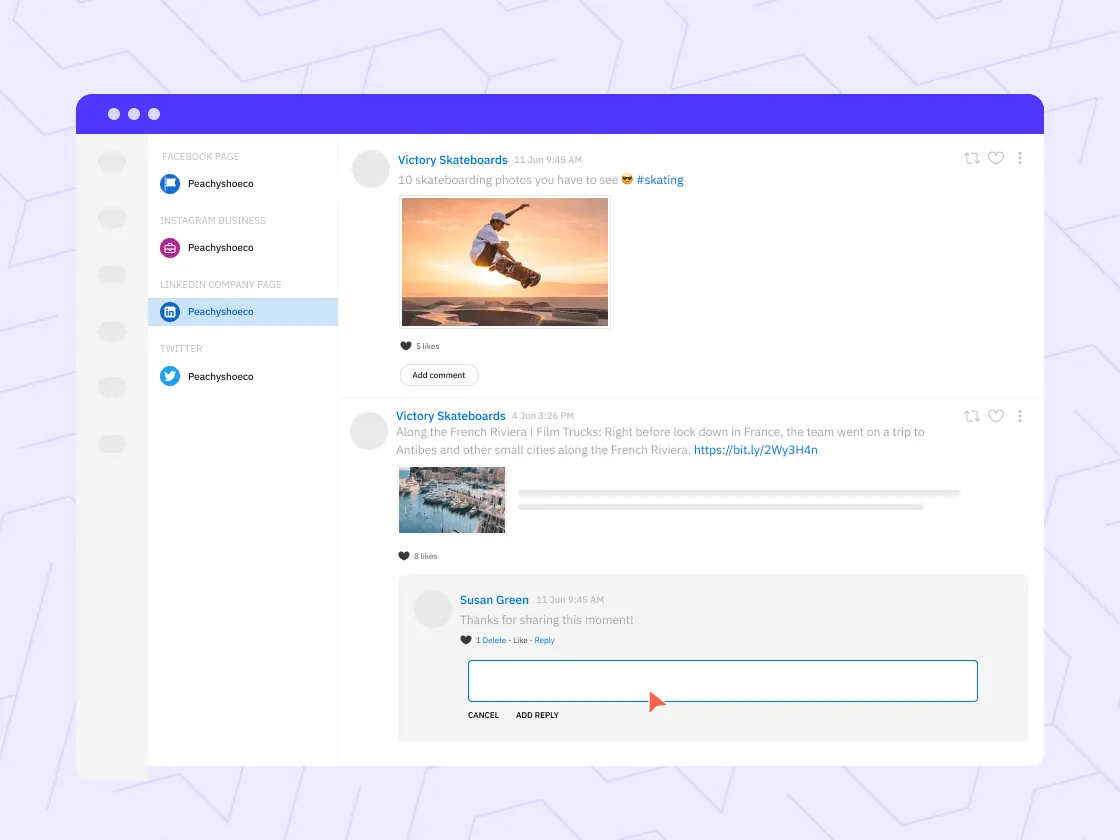 Description: Sendible is a full social media management tool built for agencies that manage multiple clients. On top of scheduling and collaborating on social media content, you can also track brand, competitor, and key industry terms and stay on top of responding to comments and messages quickly.
Pricing: 14-day free trial; paid plans start at $29 per month
11. Meltwater
Track brand sentiment and emerging trends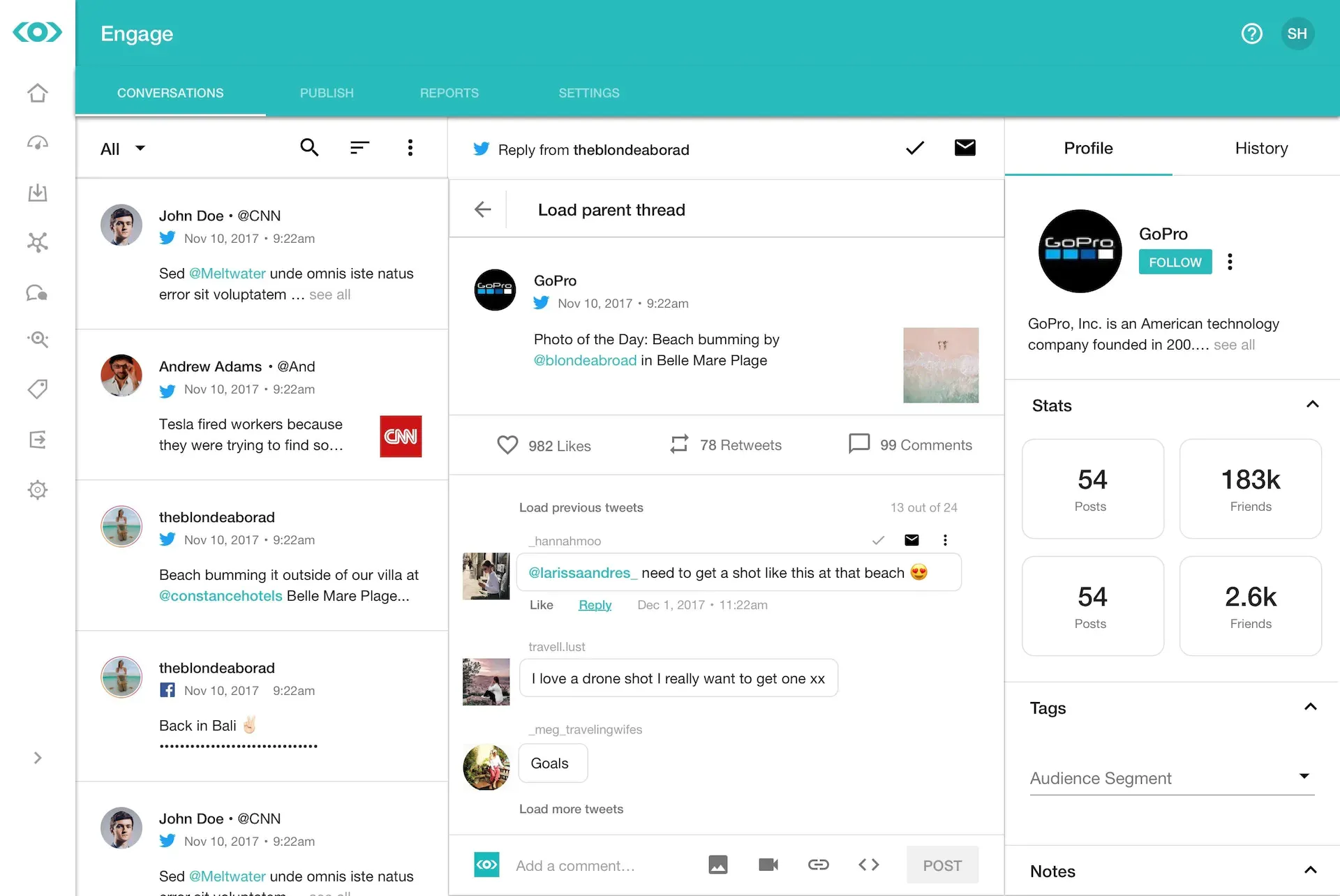 Description: Meltwate's social media monitoring and listening tool allows users to monitor mentions of their brand, industry, competitors, and relevant topics in real-time, providing valuable insights into consumer sentiment and emerging trends.
Users can create customized dashboards to view and analyze social media data, including engagement metrics, sentiment analysis, and share of voice. The tool also offers automated sentiment analysis, which helps businesses quickly identify positive or negative sentiment in customer feedback and respond accordingly.
Pricing: Book a demo to get custom pricing
12. HubSpot
Connect with the people you care about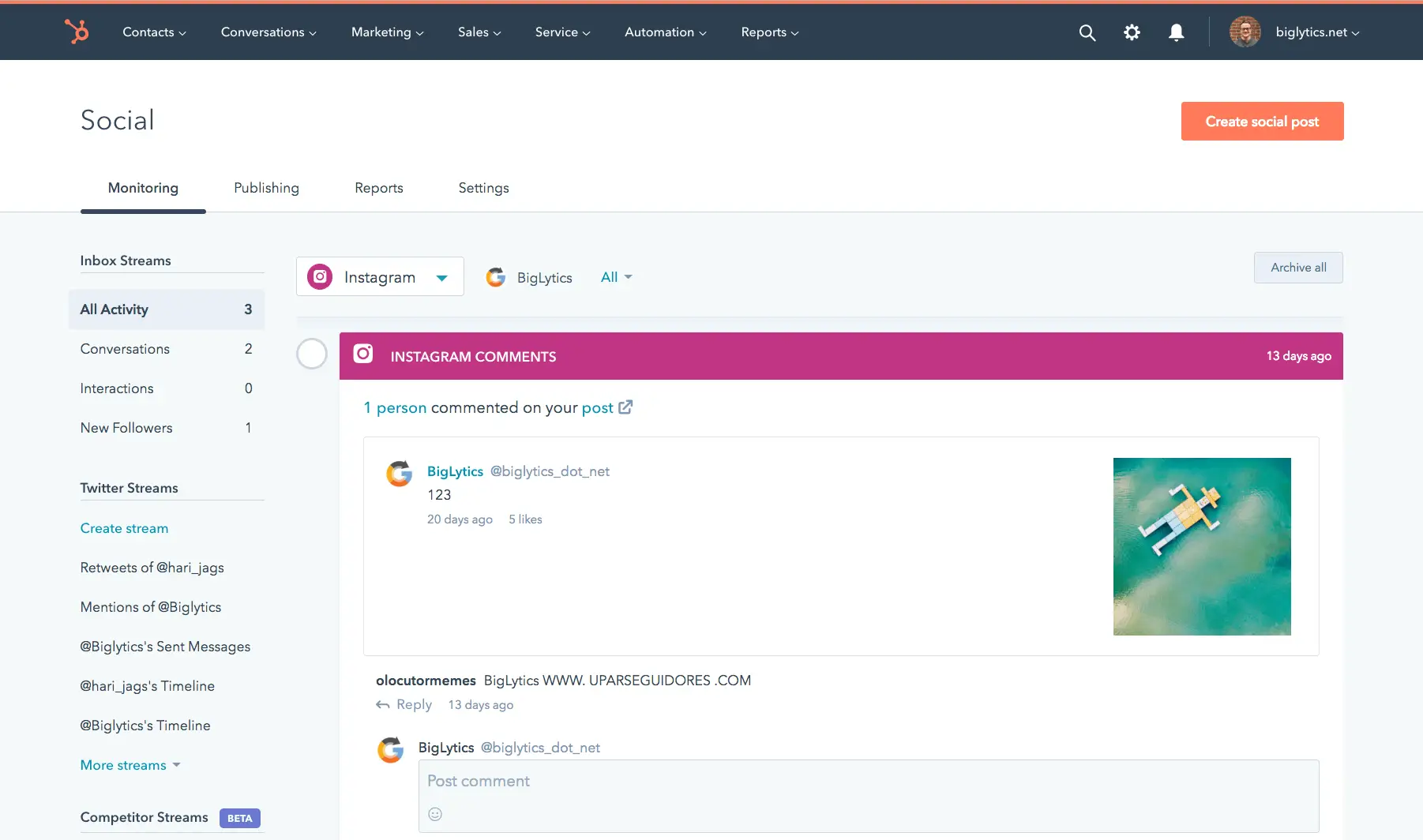 Description: HubSpot is a comprehensive marketing automation software that includes everything from social media and emails to SEO and lead management.
Because HubSpot integrates many parts of marketing together (such as customer relationship management and social media), it allows you to better monitor your leads and customers on social media.
Pricing: Starts at $890 per month
13. Reputation
Real-time social intelligence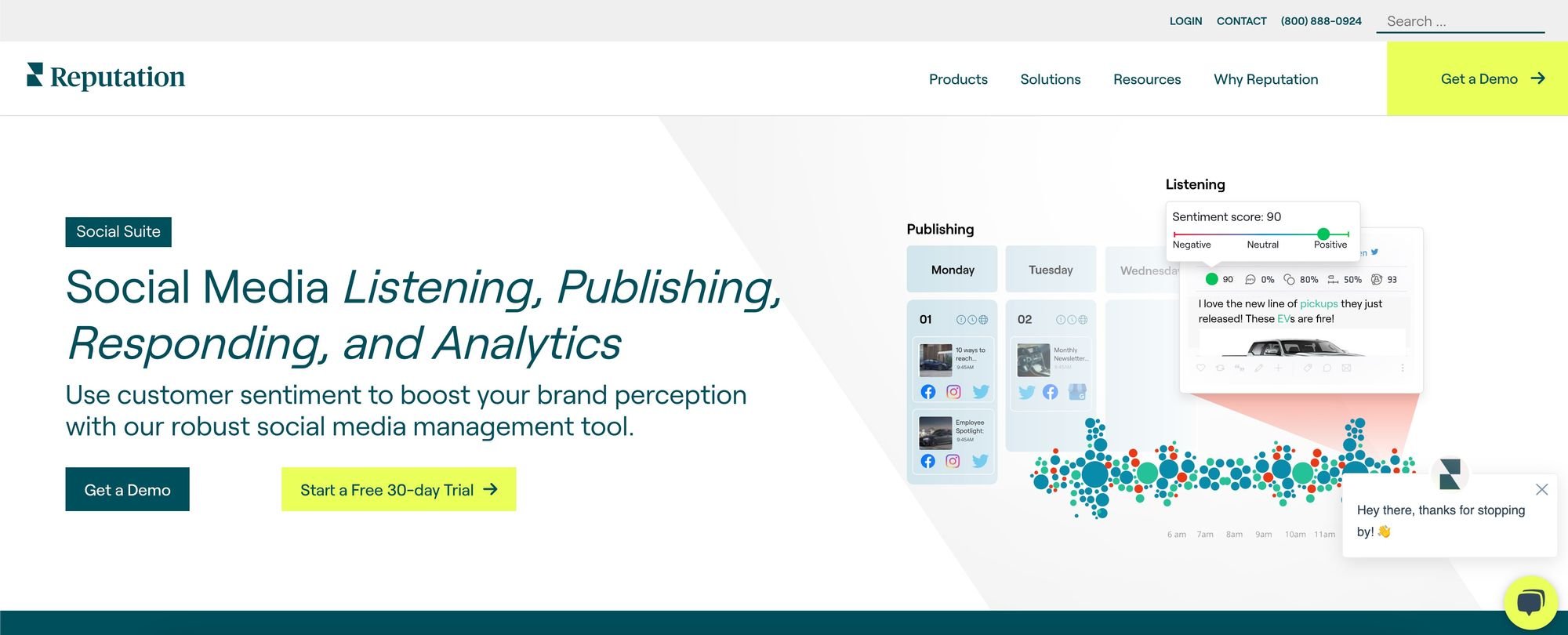 Description: Reputation gathers all your social media data in real time and displays it in insightful visualizations to help you make decisions quickly and effectively.
Pricing: Book a demo to get a free trial and custom pricing
14. Brandwatch
Manage your brand
Description: Brandwatch is a robust marketing platform that helps social media marketers with social listening, customer engagement, content marketing, and audience management. Its social listening features help you monitor your brand, stay on top of popular topics, and engage influencers.
Pricing: Book a demo to get custom pricing
15. Talkwalker
Put social data intelligence to work. Instantly.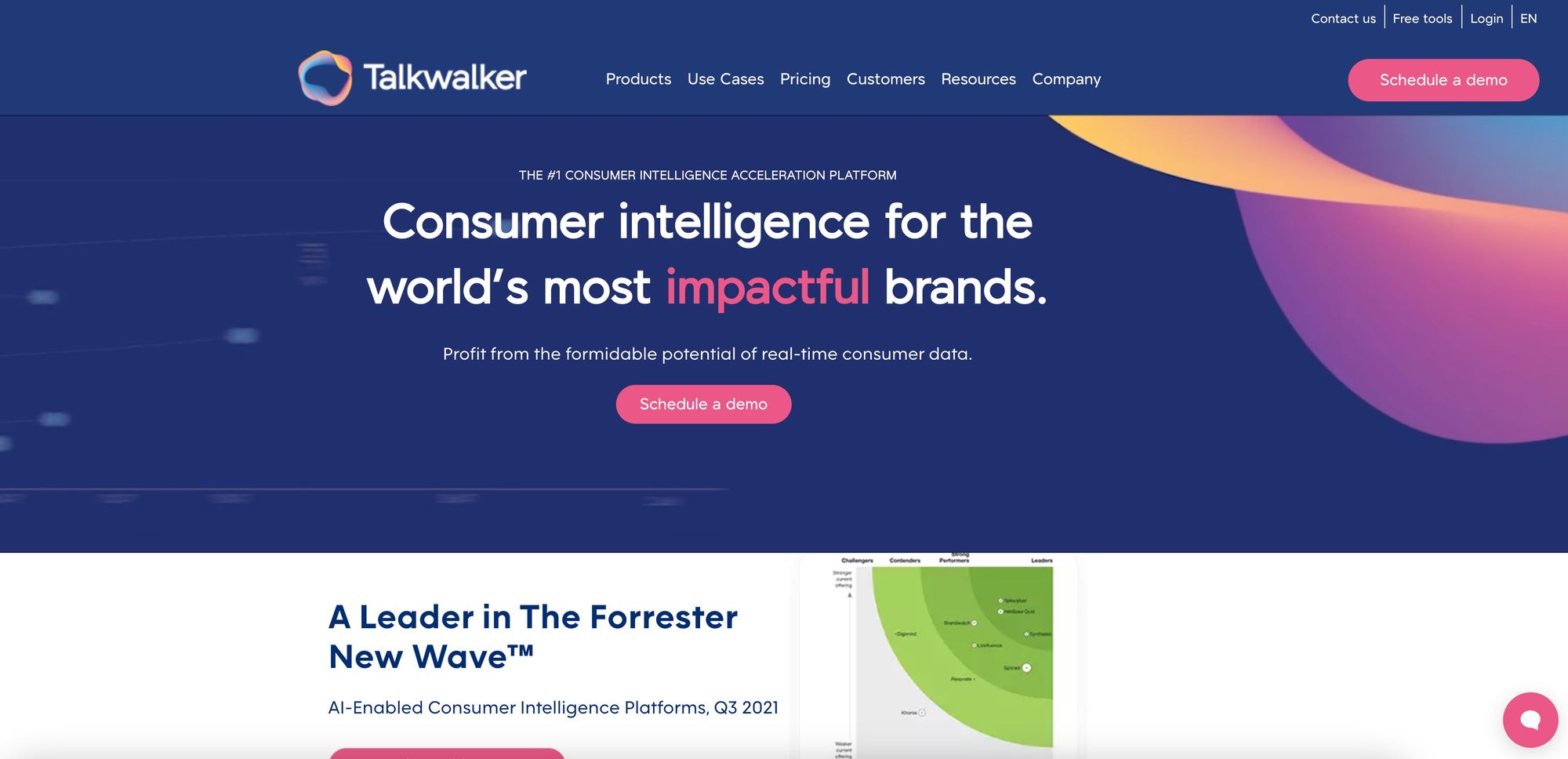 Description: Talkwalker is one of the most powerful media monitoring tools. Besides being able to monitor social media platforms and websites, it can also monitor print and TV and radio broadcasts.
It even has image recognition technology to help you pick up social media posts of your brand or product even when your brand isn't mentioned in the caption.
Pricing: Book a demo to get custom pricing
100 more social media monitoring tools
While the tools above are all social media monitoring tools, they are different in subtle and big ways and serve different needs. I hope you found one suitable for your company. Otherwise, do check out this comprehensive list by G2.
Once you have picked your social media monitoring tool, we would love to hear which tool you decided on and what considerations you have made. Sharing your experience can help others make the right decision for their company, too.
Brought to you by
Did you find this article helpful? You might also like our all-you-need social media toolkit.
Get started for free now