If you want your business to have a presence on social media, Facebook is probably one of the first or the first social media platform you think of.
More than 1.4 billion people use Facebook every single day, and many multiple times a day. It's almost certain that your potential customers are on Facebook and using it actively to connect with their family, their friends, and their favorite brands.
Whether you're running a brick and mortar store, an ecommerce site, an agency, or a software company, you can use Facebook for marketing your business. In this guide, I hope to cover everything you should know to put your business on Facebook, to market your business, and to measure your results.
If there's anything you wish to know that isn't covered here, please feel free to tweet me @alfred_lua. I'm keen to keep this guide as comprehensive and helpful as it can be. Thanks!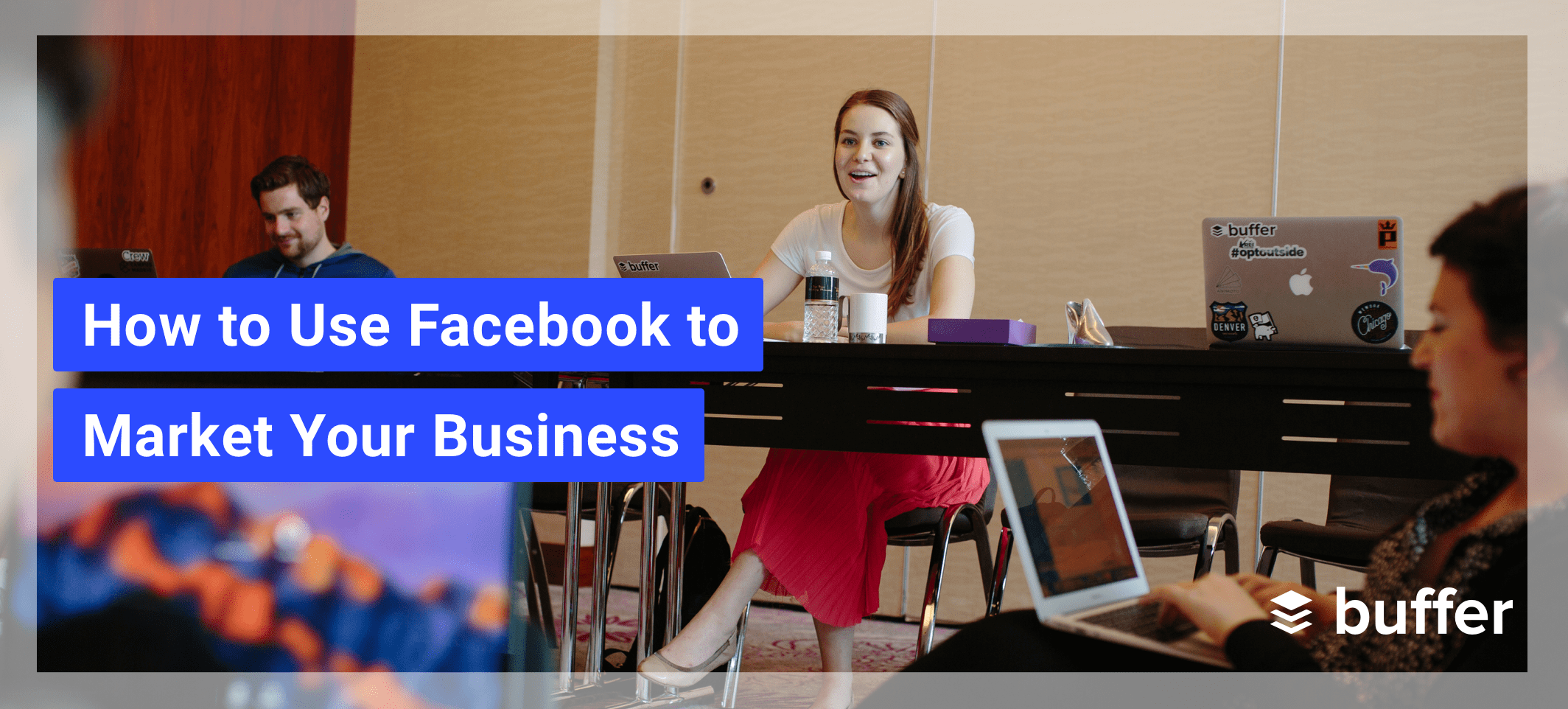 Table of contents
---
Facebook Page: How to create a Facebook Page for your business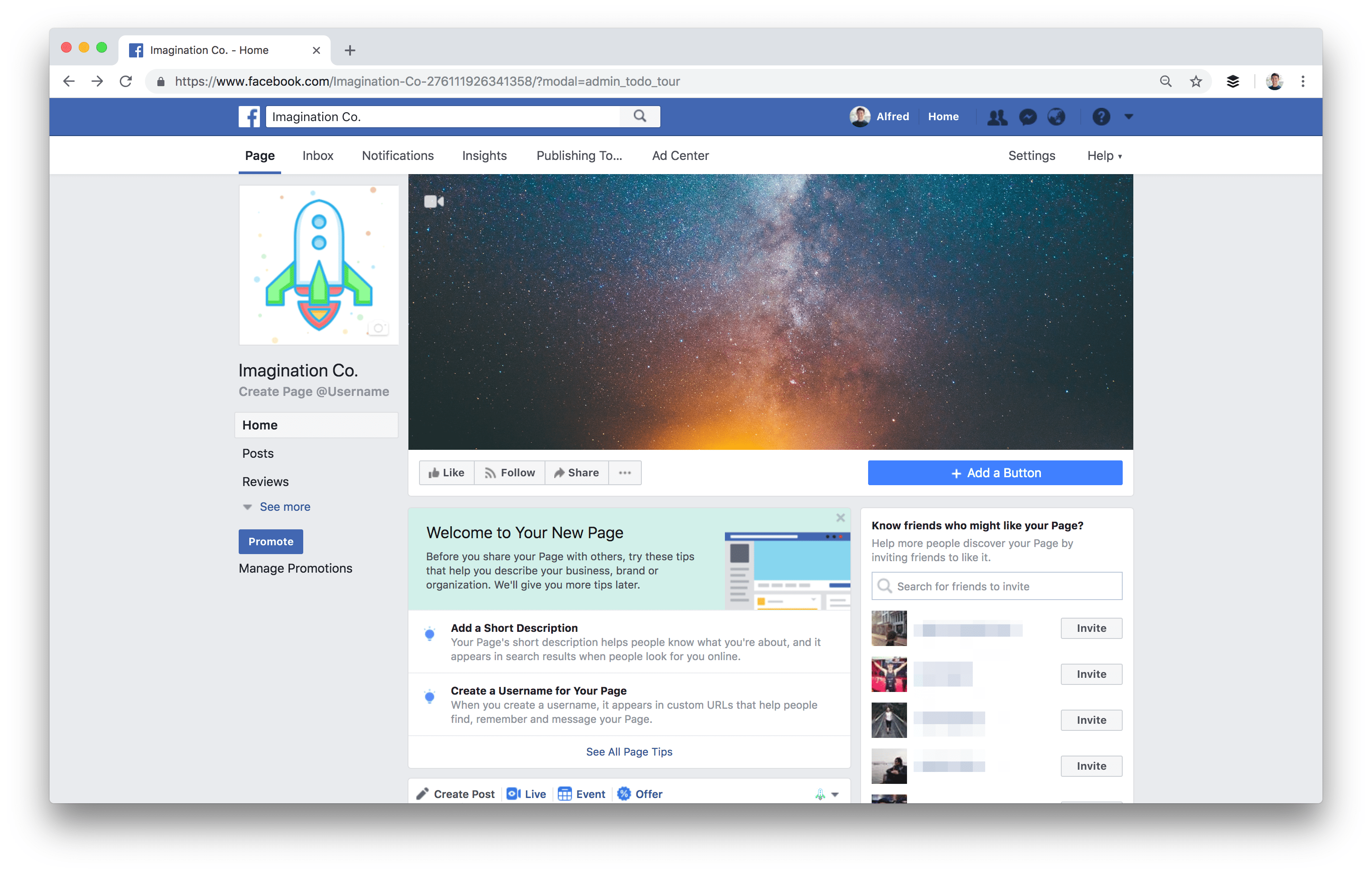 Having a Page on Facebook is similar to having a website on the Internet. Your Facebook Page is a place where people can find your business online, learn more about your business, and connect with you.
Creating a Facebook Page for your business is quite straightforward. Facebook has streamlined the process to make it super easy for businesses to set up their Facebook Page.
To get started, on any page on Facebook, click on the drop-down icon in the upper-right corner and select "Create Page".
Here are the things to do to ensure you have a Facebook Page ready to share with your customers:
Fill out basic information about your business
Add a profile photo and cover photo
Add more information (e.g. description, contact info, location, etc.)
Customize the sections you want on your Page
Add collaborators if you work in a team
Publish a few posts (more below)
If you prefer to follow a step-by-step guide, we have a detailed Facebook Page set up guide for you. The guide covers things such as how to create your cover photo, what key information to add to your Page, how to customize your Page, and more.
---
Facebook algorithm: How the Facebook algorithm works
Before we look at what to post, there's a very important aspect of Facebook that you should know first.
The Facebook algorithm.
Long ago, Facebook used to show posts in the News Feed in a reverse-chronological order. The most recent post will always appear at the top of the News Feed. But as more and more people and businesses join and post on Facebook, there were so many posts on everyone's News Feed that it became difficult to go through every post on our News Feed.
So Facebook introduced a system to help organize the posts we see on our News Feed. The system is often known as the Facebook algorithm.
The Facebook algorithm uses many different factors to determine how relevant a post might be to each one of us and shows us the most relevant posts at the top of our News Feed. The algorithm is always changing but here's the core of how it works:
This means that not all the people who Like your Facebook Page will see all of your posts. On average, Facebook Pages are reaching about five percent (or lower) of your fans.
To reach more people with your Facebook Page, you have to post content that they care about and would interact with. We'll cover that next.
---
Facebook post types: What to post on Facebook
Now that you've understood the Facebook algorithm, let's go through what you can post on your Facebook Page.
Here are the five main post types:
Text
Link
Image
Video
Stories

Text updates are the most basic post type. It's the easiest to create, though possibly the least visible on the News Feed. Generally, it's better to attach a multimedia to make the post stand out. (Or you could go wild with emojis! ???)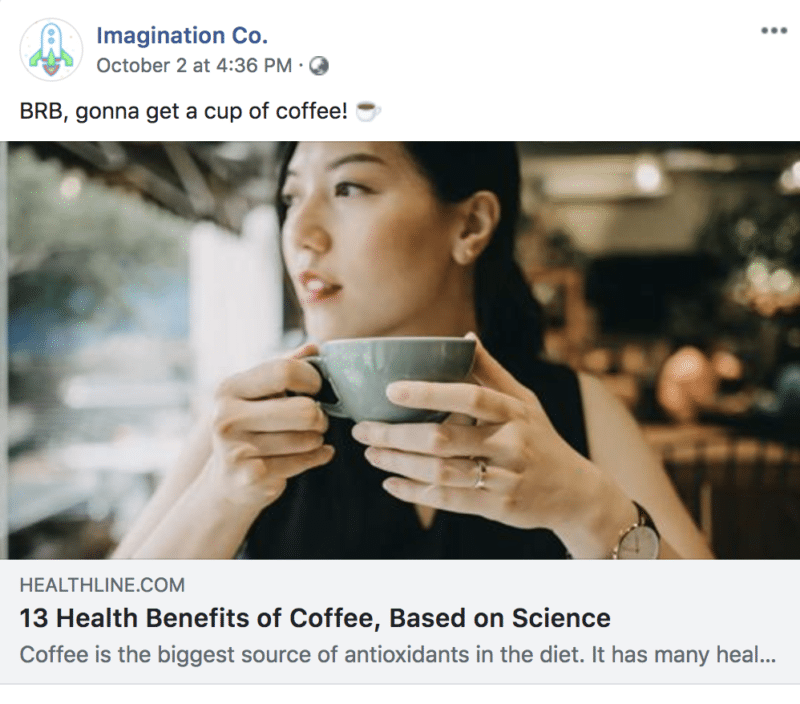 Link posts (posts with a link) show a preview of the link attached, usually with an image, a headline, and a description. You can add text to go with the link (as seen in the example above).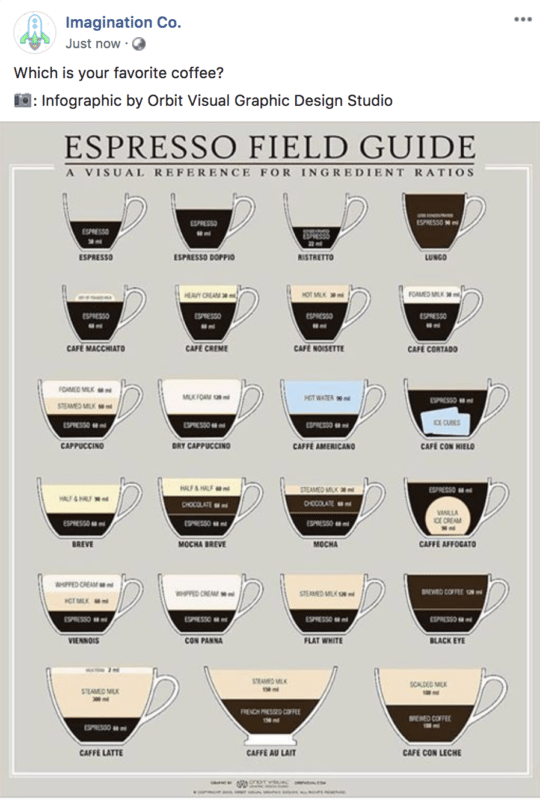 Image posts can have one or multiple images. For single-image posts, the image will be resized to 500 pixels wide and the height will be scaled accordingly. (Learn more about the ideal image sizes for Facebook posts here.)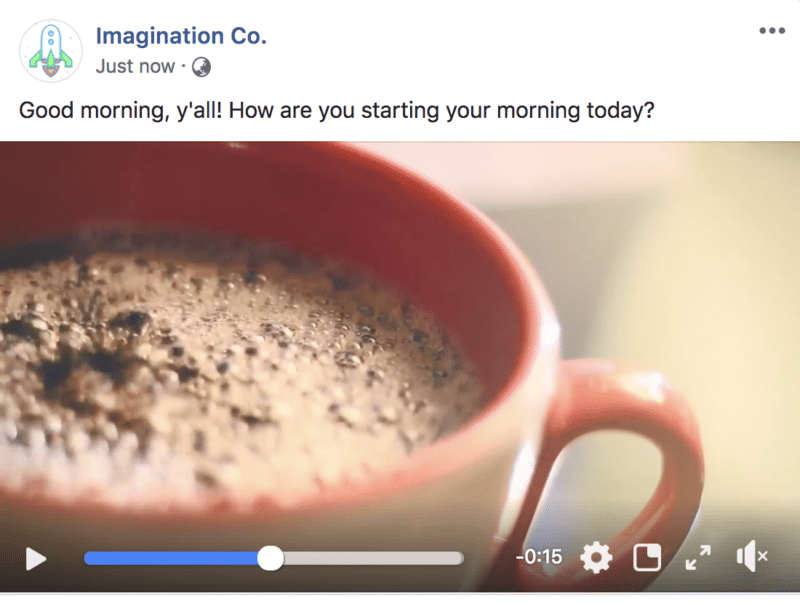 Video posts seem to be the most popular and most engaging format at the moment. Buzzsumo's study of 880 million Facebook posts found that videos get twice the amount of engagement than other post types. But experiment with the different post types to discover what works best for your brand.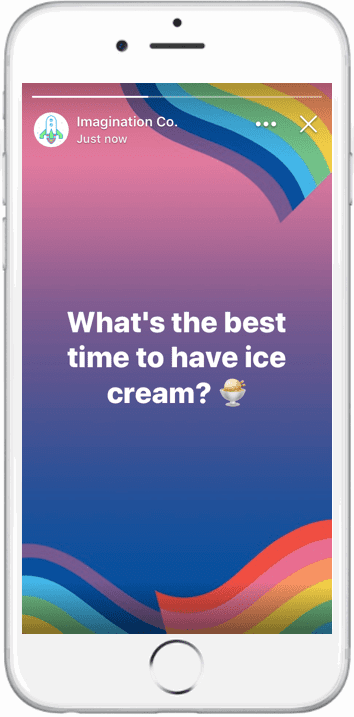 Stories is the latest post format on Facebook, which is also available (and popular) on Instagram, WhatsApp, and Messenger. It is a vertical image or video that makes use of the entire screen of mobile phones, and it disappears after 24 hours. (You can now advertise with Facebook Stories, too.)
---
Facebook Insights: How to measure your results
To help you understand how your Facebook Page is performing, Facebook provides a helpful, comprehensive analytics dashboard — Facebook Insights.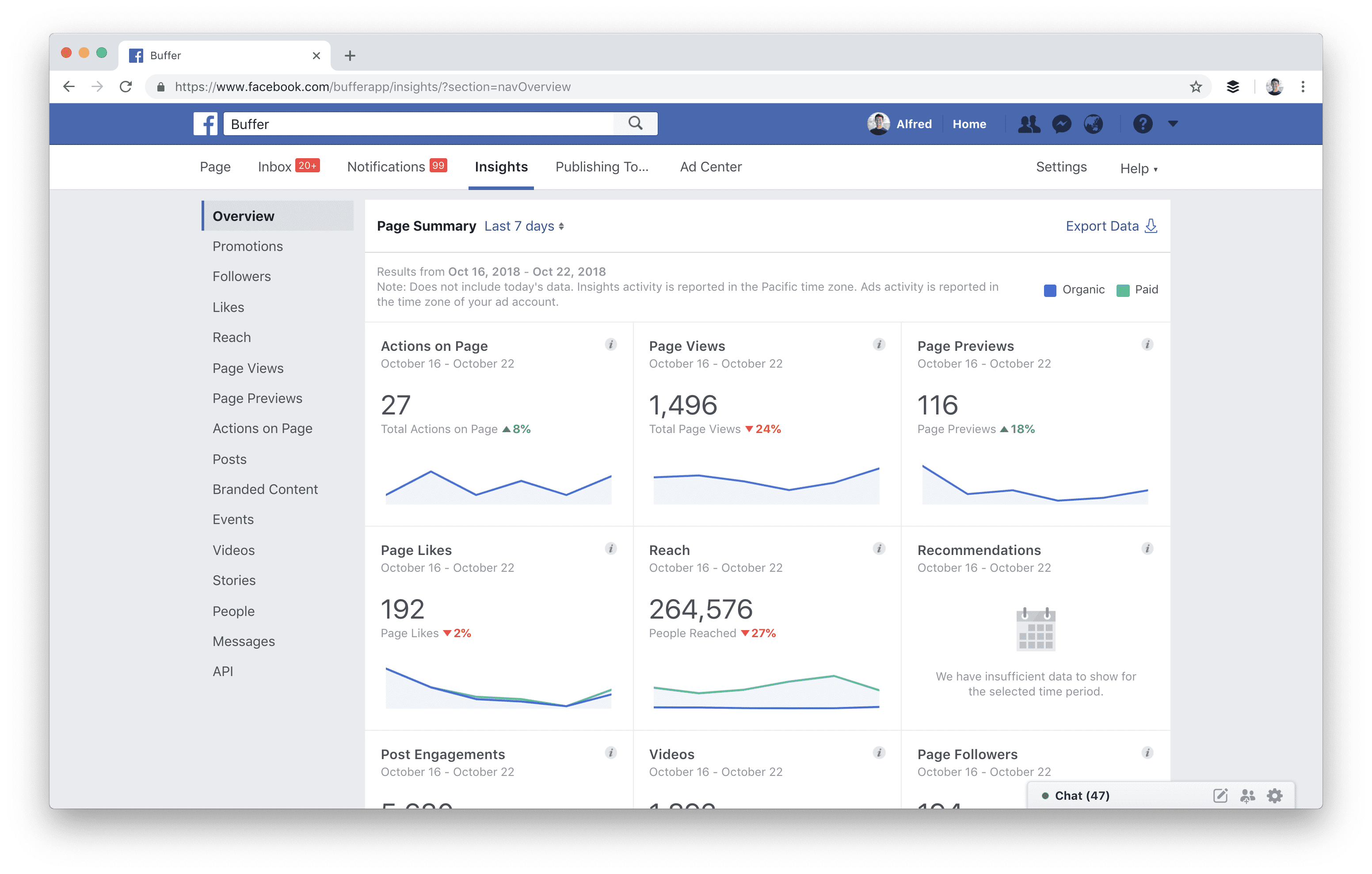 With Facebook Insights, you can get the following data:
Promotions (your Facebook ads)
Followers
Likes
Reach
Page views
Page previews
Actions on Page
Posts
Branded content
Events
Videos
Stories
People
Messages
In summary, Facebook Insights tells you how your Page is growing and how many people are engaging with your content (posts, videos, or Stories). You can also use it to see when your fans are most active on Facebook and what your top performing posts are.
For a more detailed walkthrough of Facebook Insights, we have written a beginner's guide to Facebook Insights, which covers most of the key data.
If you use Buffer to manage your Facebook Page, you'll get three additional analytics reports:
Posts Report
Overview Report
Analysis Report
My favorite is the Overview Report, where you can get a summary of your Facebook Page's performance, see how your key metrics have changed over time, and find your top posts.


You can learn more about the Overview Report here.
---
Facebook ads: How to advertise on Facebook
Once you have mastered the basics of managing a Facebook Page (i.e. posting and checking your results), you might want to consider using Facebook ads to reach a wider audience.
With more businesses joining Facebook and sharing their content, it has been becoming harder to reach an audience on Facebook for free (though not impossible). A solution that many businesses have turned to is Facebook ads.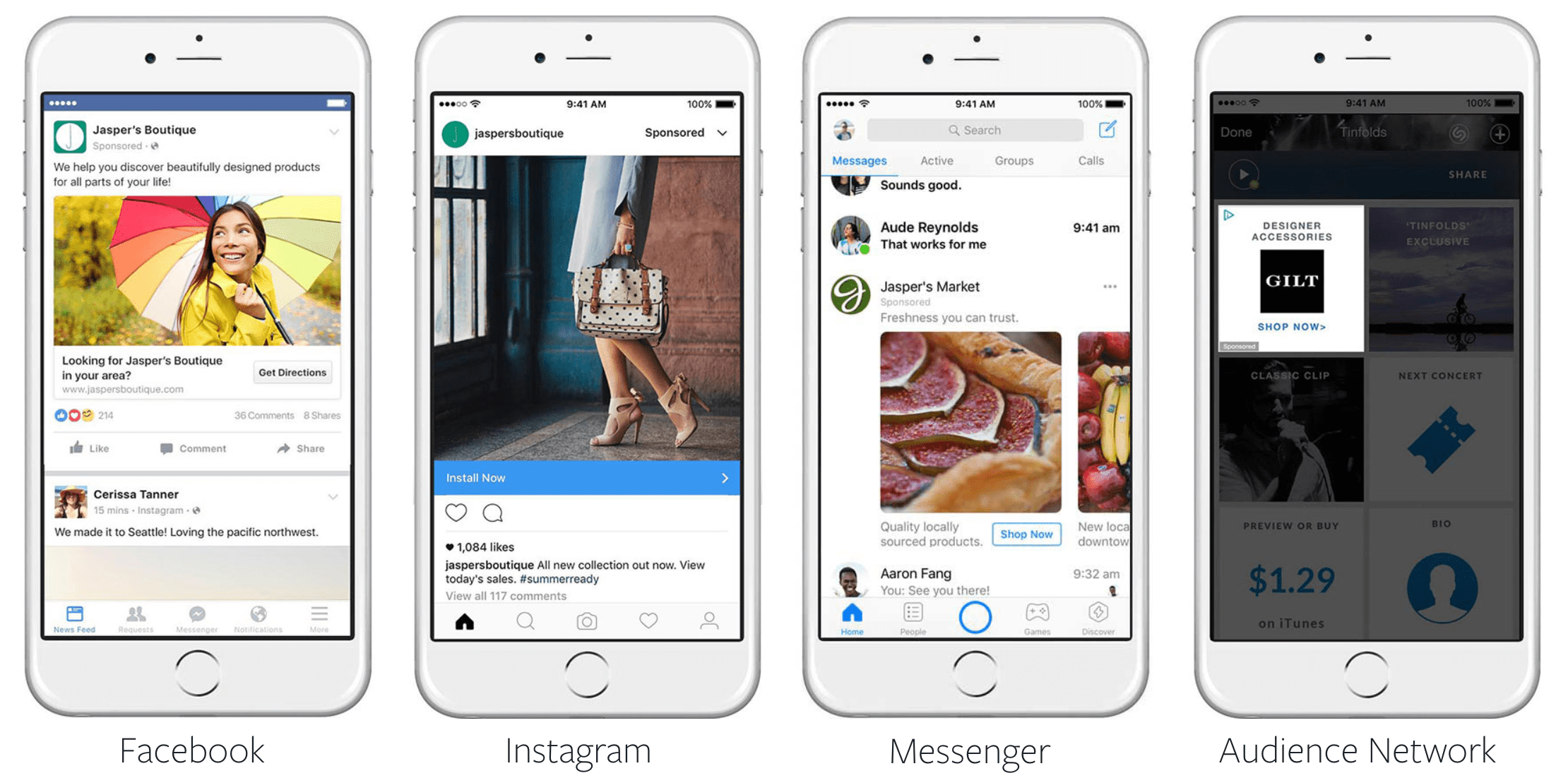 More than six million businesses advertise on Facebook to promote their products and services. Facebook advertising provides the most comprehensive targeting to help you reach the specific audience you have in mind. You can specify your target audience based on their location, their demographics, their interests, their behavior, and more.
That's not all. Through the Facebook Ad Manager, you can create ads that'll also show on Instagram, Messenger, and Audience Network (Facebook's network of publisher-owned apps and sites).
Running a Facebook ad is very straightforward. Here are the steps:
Choose an objective
Select the audience you want to reach
Decide where you want to run your ads
Set your budget (daily or lifetime)
Pick a format (Photo, carousel, video, slideshow, or collection)
The first time spending money on advertising can feel daunting. I know I was intimidated. I read countless articles even before I visited the Facebook Ad Manager. I would love to help reduce the anxiety with creating your first Facebook ads. Here are some resources you might find helpful:
---
Facebook Messenger: How to connect and serve your customers
Social media marketing used to be businesses simply broadcasting their marketing messages at their followers all day. It worked well back in the days when few businesses were on social media and people were still very receptive to marketing messages.
Nowadays, customers message businesses to find out more information, ask questions about their purchases, and request customer support. A study by Facebook found that the majority of messaging app users surveyed had messaged a business in the past three months — Brazil (85 percent), India (74 percent), UK (61 percent), and US (61 percent).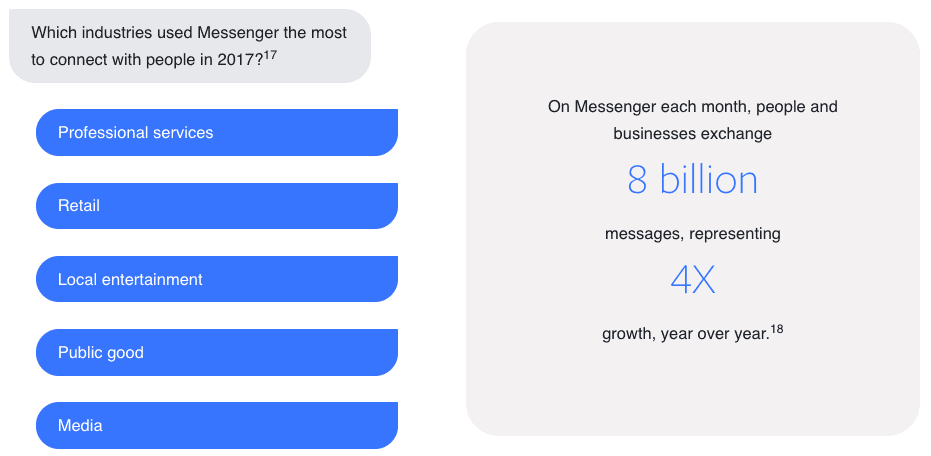 The easiest way to serve your customers through Messenger is to download the Messenger app (iOS and Android) or use http://messenger.com. With the app, you could receive and reply to your customers' messages, just like you would with your friend's messages.
If you manage multiple social media accounts besides your Facebook Page, we hope the best tool for you is Buffer Reply, our social media engagement and customer support tool. With a single tool, you respond to messages, mentions, and comments on Facebook, Instagram, and Twitter.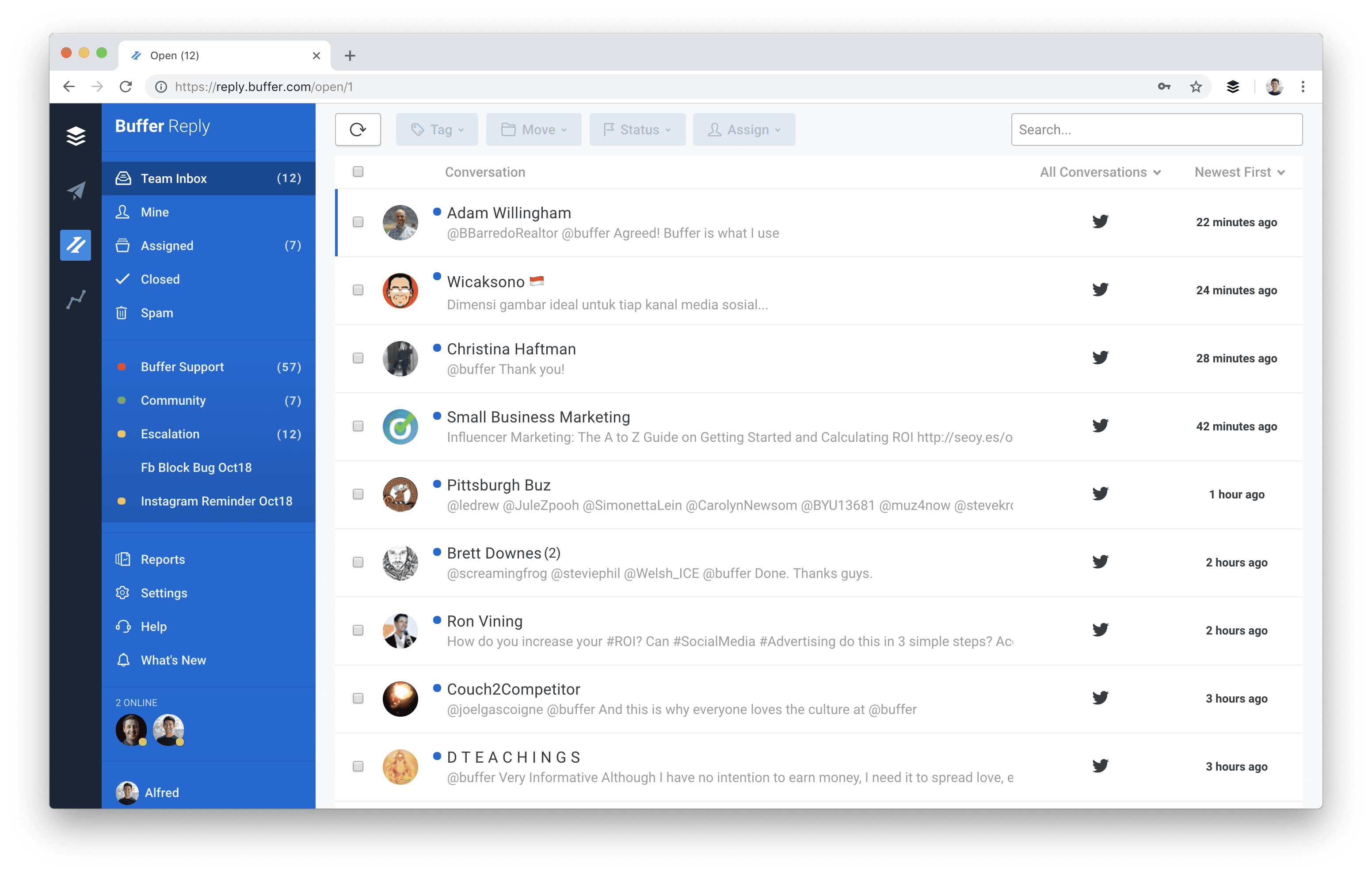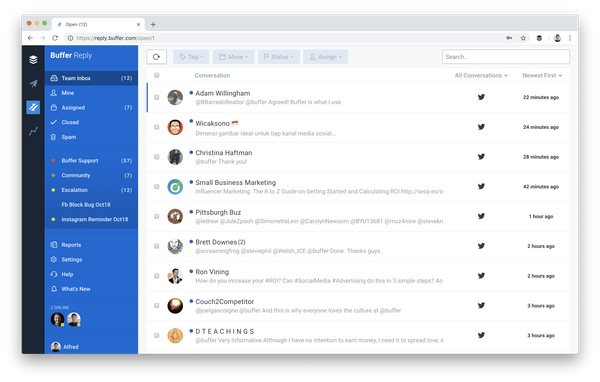 ---
Facebook Group: How to build a community
The final thing you might want to experiment with is Facebook Group.
It is one of the easiest ways to start an online community for your brand advocates. Most of your customers are likely already on Facebook, and Facebook offers a ton of features for Facebook Groups to help connect people better. It is also great for increasing your organic reach on Facebook.
For example, Ahrefs, one of the best SEO tools, has a Facebook Group for its customers to discuss Ahrefs, SEO, and marketing. It has almost 8,000 members (one has to be a customer to join), and multiple valuable conversations happen in the group every day.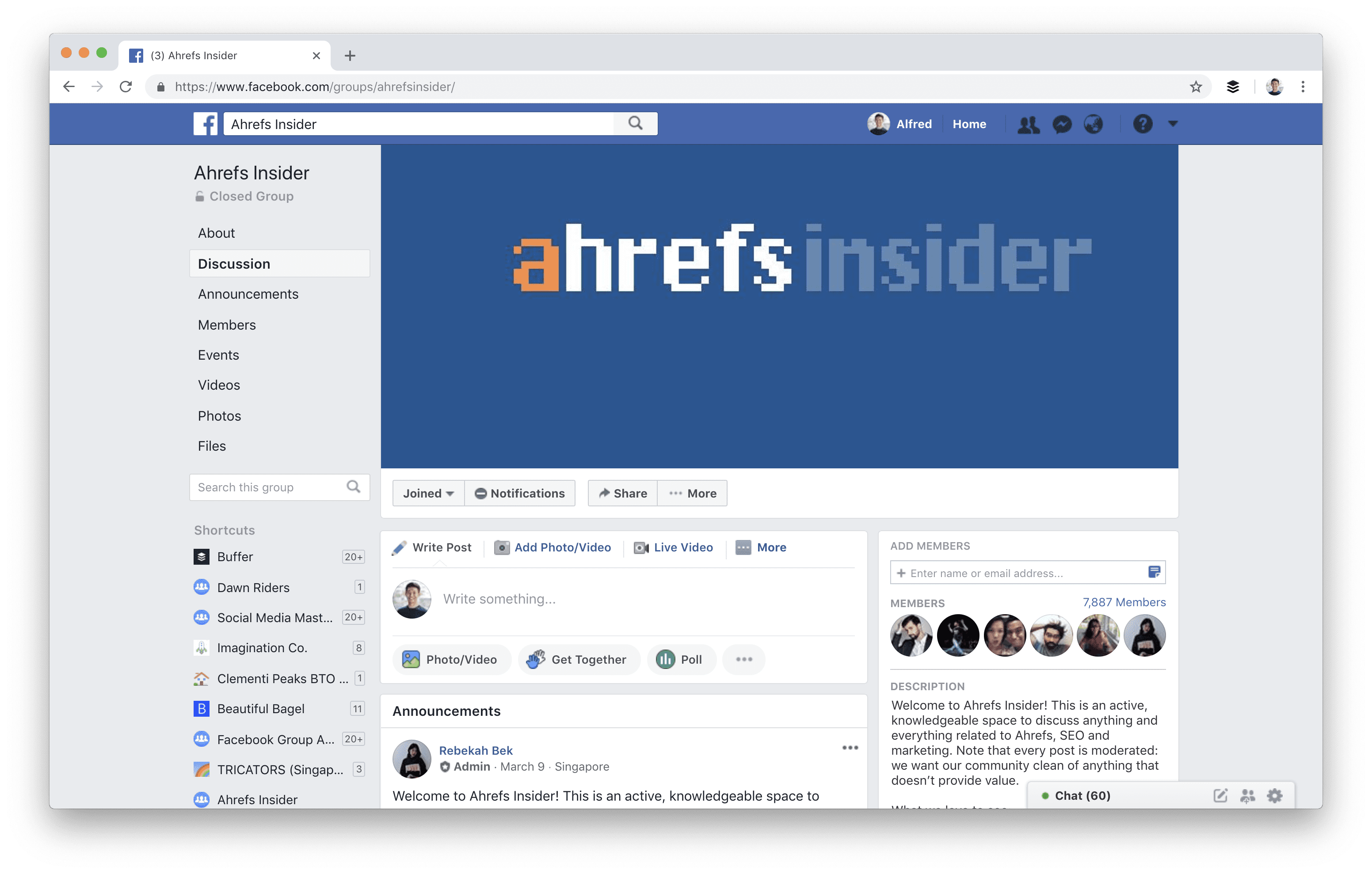 Starting a Facebook Group is as simple as clicking "Create Group" on Facebook and filling out some basic information. The challenge is growing the group while keeping members engaged. Here are
Brought to you by
Did you find this article helpful? You might also like our all-you-need social media toolkit.
Get started for free now