It's hard to believe that the Buffer team has been on 10 team retreats already, in locations all around the world.
I was lucky enough to start at Buffer in 2012, back before our first retreat, so I've attended all 10!
These gatherings have taken many different shapes since our first back in 2013, where a handful of us went to Lake Tahoe.
Up until 2016, we had retreats twice a year. But our team grew so large over time that it made a lot more sense to move the gatherings to just once a year.
We've been on that annual cadence since then, with retreats generally happening in spring or summer. Eventually we added in a number of area-specific on-sites to round out the calendar, usually in the fall, so that most teammates are meeting up with other Bufferoos at least twice a year.
We recently wrapped up our 10th retreat in sunny San Diego, where 85 teammates from 17 different countries gathered for a week of work, games, selfies, and GIFs, among other things.
To mark the occasion, I felt inspired to reflect and share a quick Twitter thread. Here are those 10 observations with some extra context, photos and (of course) GIFs.
1. Nothing replaces in-person face time
Buffer is all in on remote work. We have been for a long time.
But even though we fully believe we don't have to be in the same building (or even on the same continent!) to do great work together, it's remarkable to see the impact a week in the same place has on our team.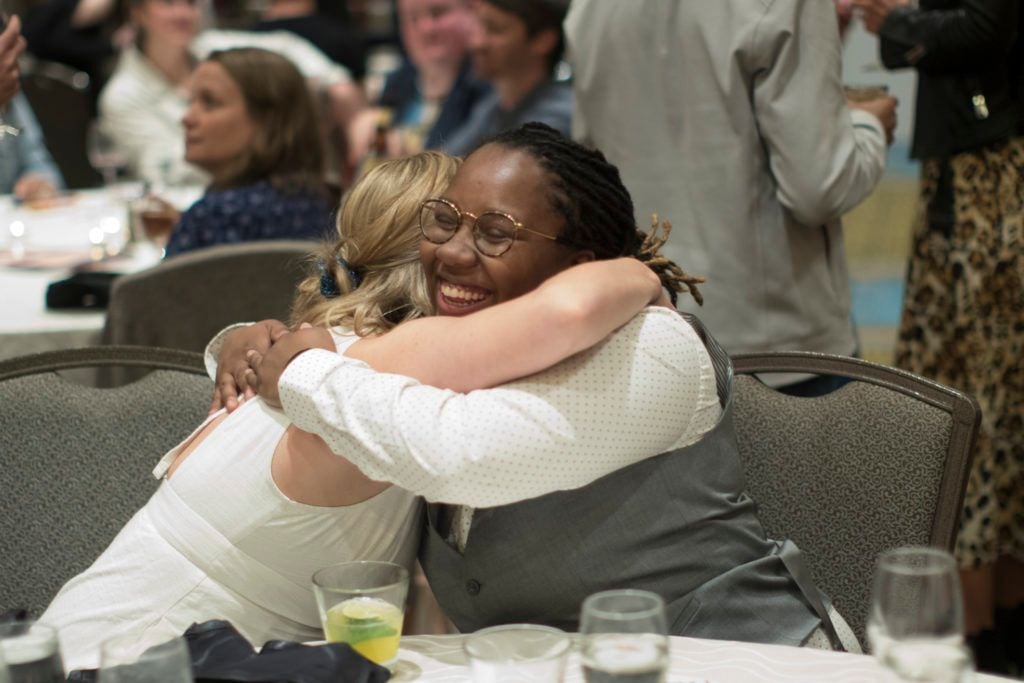 After a week together, remote work is smoother, teammates are more energized and forgiving, projects leap-frog previous obstacles, and everyone is more connected to the mission. (Also, exhausted. But in a good way.)
2. "Retreat flu" is real
When ~100 people take many, many plane rides from all over the world, and then proceed to work and eat in close proximity to one another for a week (to say nothing of the hugging!), something will go around and many voices will be lost. Plan accordingly!
We've had stomach flus, regular flus, strep throat, head colds and more. (Including, so far, a handful of trips to emergency rooms, one of them the result of a karaoke accident!)
We try to stock the workroom with healthy snacks and encourage folks to drink water and get enough sleep. Our best secret weapon so far has been our teammate Adnan, who brings us tons of these Samahan tea packets from Sri Lanka. They're a prized commodity!
Next retreat: a kale smoothie bar?
3. Remote work clothing is the best
Lots of us work from home, so retreat week could very well be the only one of the year some of us put on "real clothes."
After a week of jeans, it felt so so so good to put on a pair of yoga/sweat pants again.
(Fellow remote workers: we are so spoiled!)
4. Ending the retreat on a note of gratitude is amazing
We've developed a tradition where we finish up the last session of the last day by passing a mic around and sharing praise and gratitude for anything, big or small. It's so lovely. I very enthusiastically recommend this.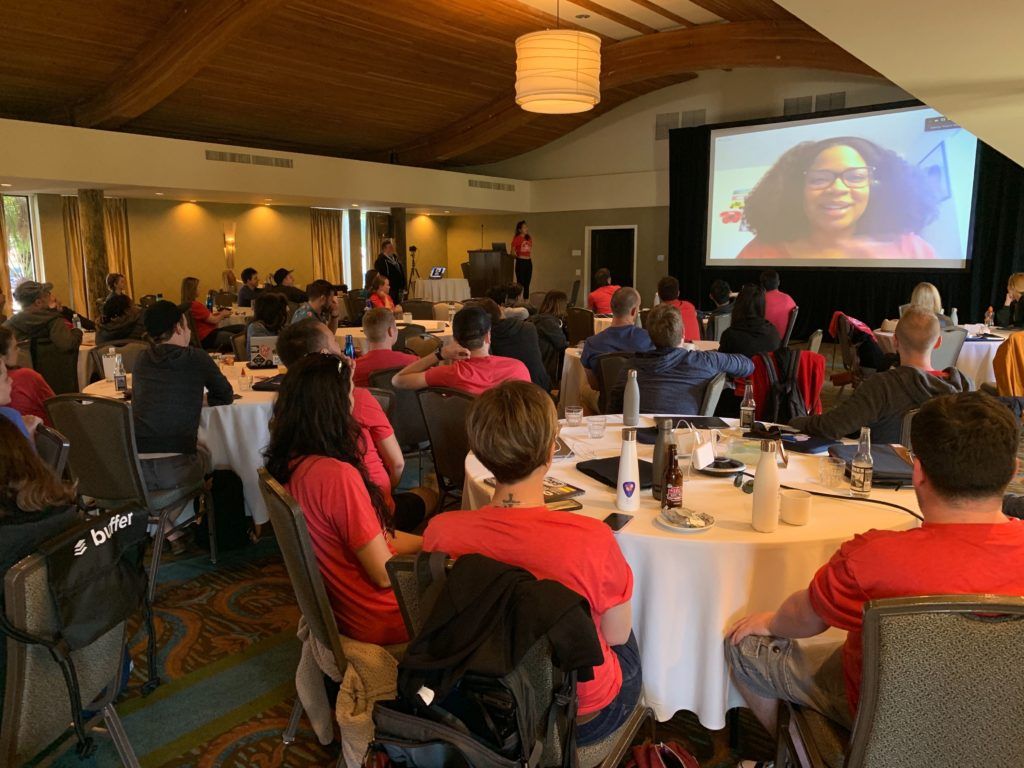 5. Retreat week really favors the extroverts
We try to make it socially acceptable to take time alone and recharge, but spending a week with nearly 90 coworkers still very taxing.
With retreat only coming once a year, a lot of us feel some pressure to make the most of every moment, which can sometimes test our energy management. Even the extroverts feel a bit out of practice for a week of non-stop conversation after being remote the rest of the year.
We build a lot of breaks into the schedule, which helps a lot! We also don't schedule much in the evenings so folks have the option of chilling with room service if they like.
Also, our CEO is introverted and he does a great job of leading by example and taking time for himself after public speaking and spearheading many sessions.
6. GIF booths make the world go 'round
Another retreat tradition is part of our team dinner: Andy sets up a popular GIF booth for teammates to stop by and act as weird as we want to create fun team GIFs. This has quickly become a team favorite!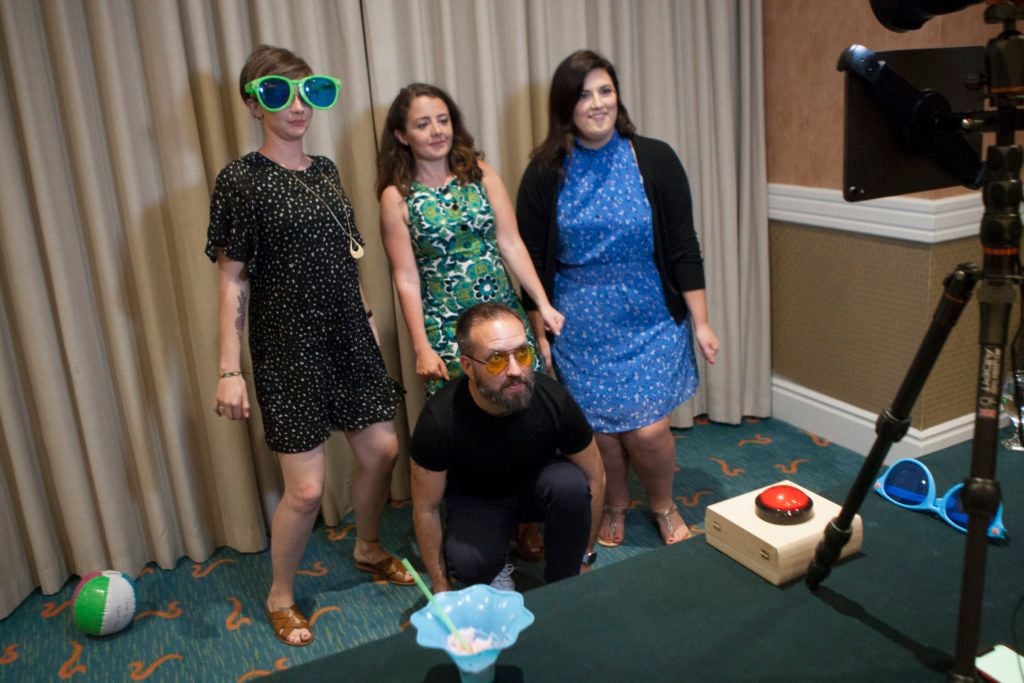 We end up with gems like these: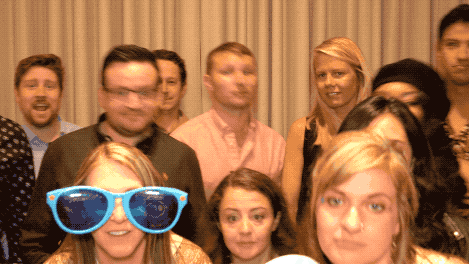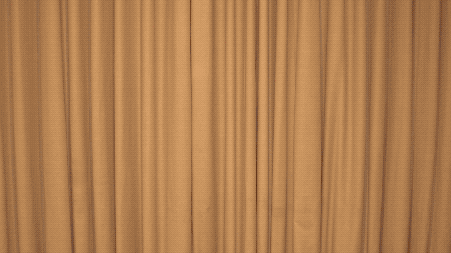 I got in on the fun, too: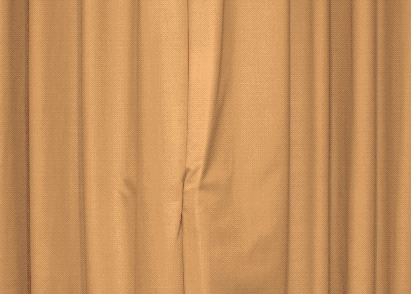 After the retreat, we use these in our communication with each other and even with customers.
7. Catered lunch is a must
You won't be surprised to hear that food is of the utmost concern to our team during retreats.
Until recently, we broke for lunch wherever we were and folks ventured out in small groups to local restaurants. This generally worked OK, but it was tough to predict how long restaurant wait times might be and how long it might take to get there.
Although it is very nice to get a flavor of the city, it created a sometimes stressful experience.
By the 9th Buffer retreat in Singapore and most recently in San Diego, we started catering lunch for the team. We're able to control the experience much more by catering lunch. That also creates more time for inter-team mingling and hanging out.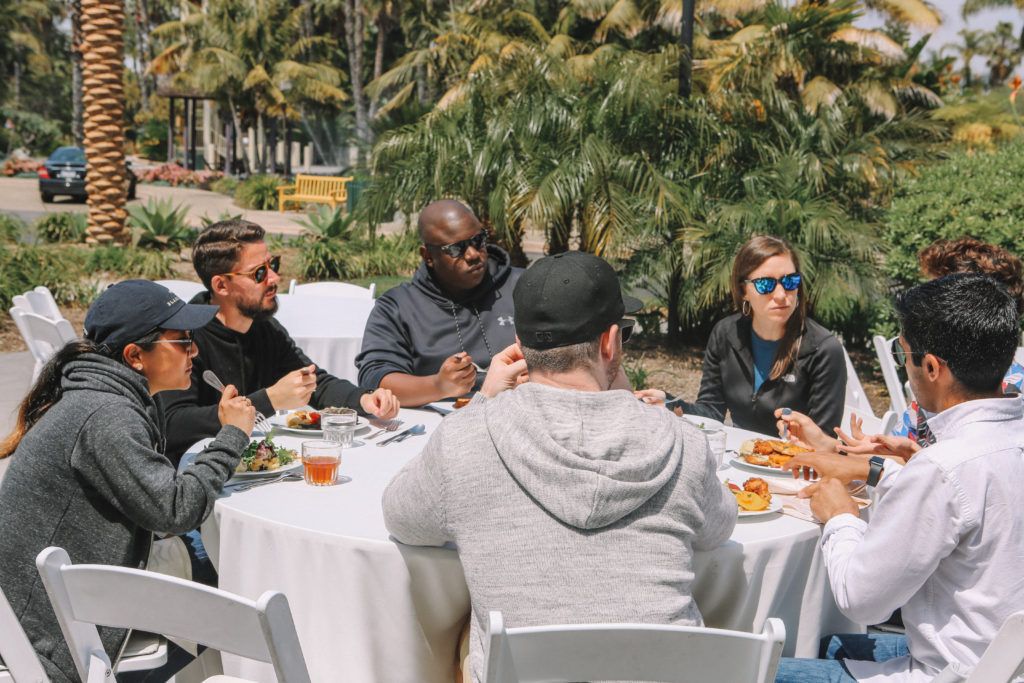 8. Small tweaks make a big difference

We have 5-day retreats and work 4 of those days. We've experimented with different schedules over the lifespan of retreats, and each small tweak has a big ripple effect on the overall vibe of the retreat. Some have been super focused and work-oriented, while others have felt more relaxed and focused on team bonding. It's tricky to get the balance right every year!
This year's schedule looked like this:
Monday: All team-wide sessions, all together. Joel kicks off Monday with his keynote where we celebrate the last year, and look to the future with a focus on Buffer's vision.
Tuesday – Wednesday: These days were filled with team-specific breakout sessions. Each team plans and meets on their own. This year, we had a separate space for Advocates and Engineering (our two largest teams) so that they would have the room to move around and conduct their sessions.
We also have our company-wide dinner on Wednesday night. This is always a high point!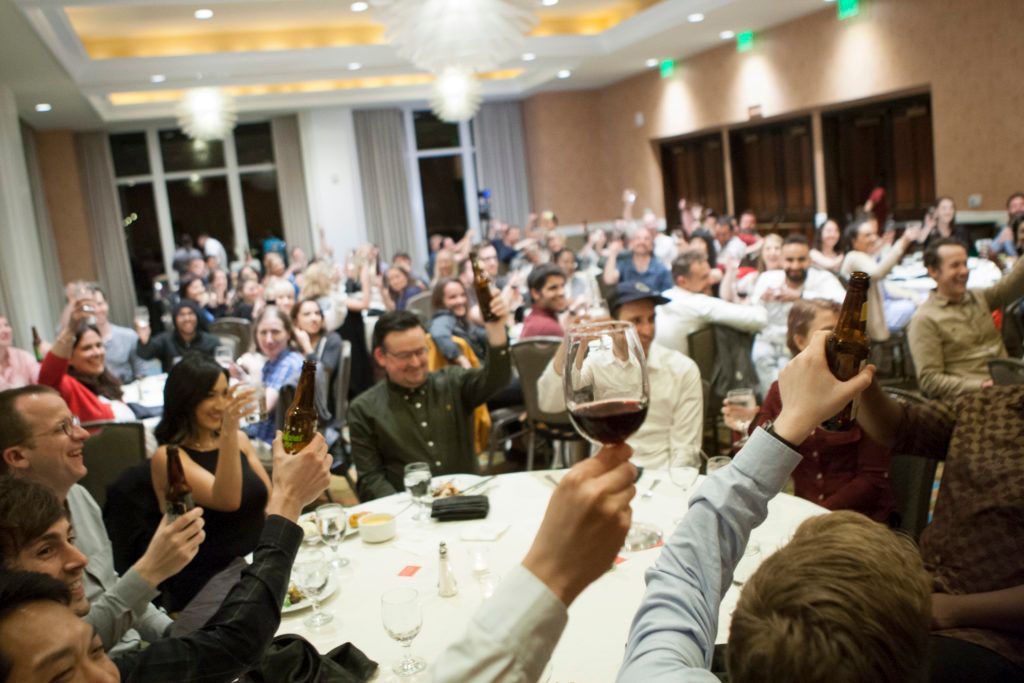 Thursday: This is a day off of work! The team can go relax, explore, or do activities as they please. It's a nice break in the middle of what is usually a really busy week.
Friday: More team-wide sessions. We also do a company-wide session in the support inbox. This helps the entire company connect with our customers directly to better understand their needs, and it also makes a dent in the catch-up work that our Advocacy team will need to do over the coming days. Retreat weeks can be tough on support teams.
In the afternoon, we also play games together and then have the closing gratitude session.
9.You'll need some recovery time afterward

We experimented with a company-wide day off on the Monday after this last retreat for the first time, and it was a huge hit.
This extra day off allows the team to rest, hang with family, and recharge after a very exciting retreat week.
10. People will surprise you in the most wonderful ways
Serendipity is the biggest benefit we get from Buffer retreats – the breakthroughs we couldn't have planned if we tried, the crucial conversations we didn't even know we needed. Unplanned, unexpected things come out of time together, and often those moments lead to changes we could never have known to expect.
This change is almost entirely for good, but it's still good to prepare your heart for the mystery of it all. All we can do is embrace that a lot changes after retreat, every year.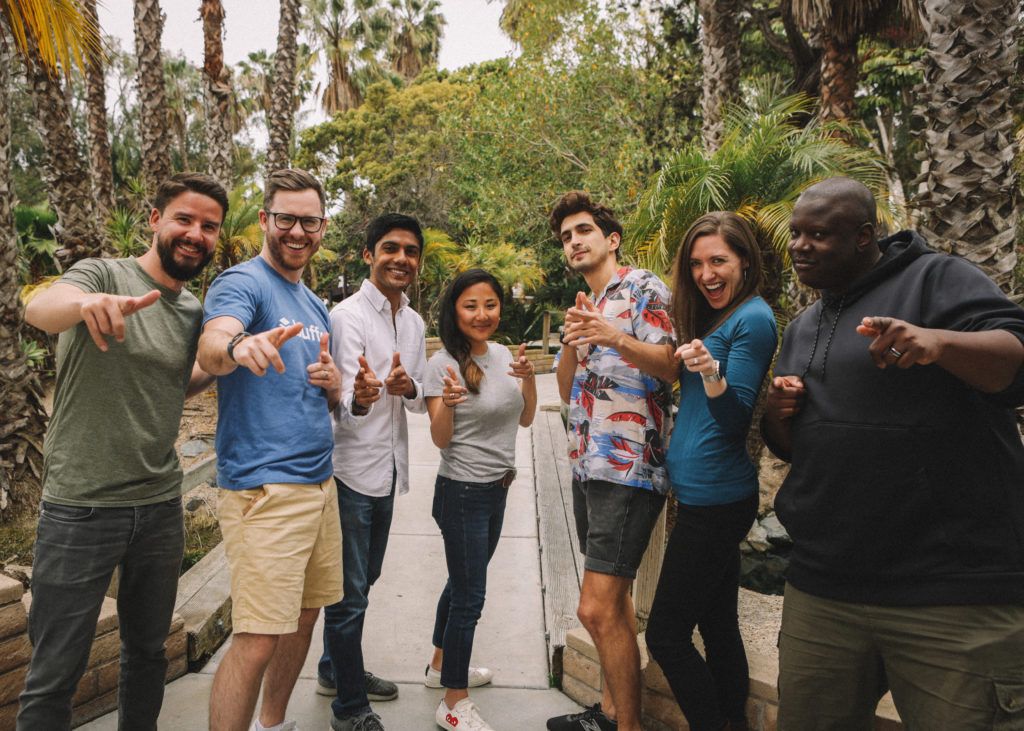 I talk in even more detail about some of these topics, and the lessons we've learned in 10 retreats, on Basecamp's REWORK podcast. If podcasts are your thing, give it a listen here!
Over to you!

Keen to keep chatting about this topic? Send me a tweet at @carokopp or leave a comment below. ?