"Customer service is not a department, it's everyone's job." ~ Anonymous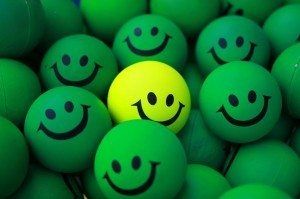 It's hard to believe another month has skipped by and it's already time for our second Happiness Report, where we examine how happy people are when using Buffer. The first one was already super insightful and we made a lot of changes with the learnings from it. Especially with your great comments and suggestions!
Before the holidays kick into high gear, we want to take a look back over Buffer support through November – what worked well, what perhaps didn't work so well, as well as new things we're trying as we zoom towards the end of the year.
A look at our numbers in November
Diving straight into the data, here are some of our most important stats last month.
Out of 4,056 email conversations, this was our response time:
57% of all emails got a reply within one hour
a further 14% within 1-3 hours
7% waited more than one day
overall: 80% of people who emailed Buffer during November received a reply within 6 hours.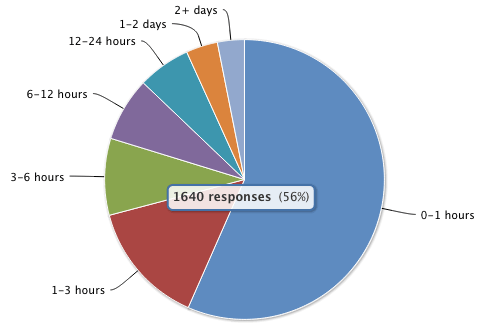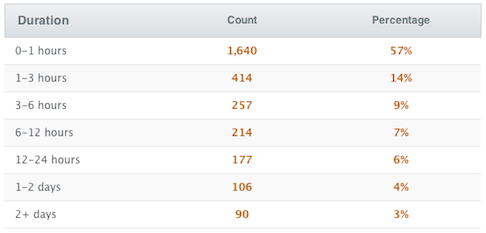 The number of emails received in November increased by nearly 500; with our daily average now sitting at 135, up from 116.
Hopping across to Twitter, we responded to around 4,700 mentions, a couple of hundred more than October. We also added 6,141 new followers through the month.
We've recently been using TwitSpark for managing our mentions and replies. As a tech startup itself, we've been able to put in a few custom requests to assist our workflow, as well as add a little more personality to our tweets. Switching from the rather anonymous *AA to the much more personal *Alyssa was a quick win. Hopefully one day soon we'll convince TwitSpark to lose the * altogether!
What we've learned from tracking how people feel when getting our replies
As briefly mentioned in last month's customer happiness report we've started to implement an awesome new service called Hively. In short, after every email reply we send, the person on the other end has the option to give us a rating of how they felt. Kind of similar to 37signals approach with their "Smiley" site: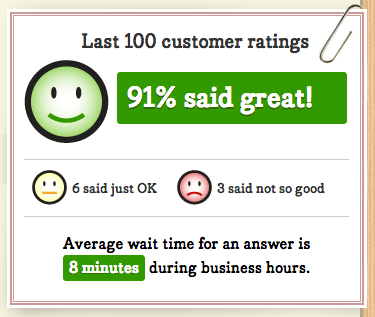 One of the best things about measuring happiness this way is you can act on the feedback and quickly switch things up to improve. Not only can we see if people are happy, satisfied or unhappy with our support and product, we can also see how many times we managed to deliver a little bit of WOW!
So onto the numbers. Out of 4,056 email conversations, 445 people decided to hit one of the 3 smiley options (happy, satisfied or unhappy). And these are the feedbacks we received:
97% were happy with our response
1% were satisfied
2% were unhappy
17 people were WOWed
It's interesting that on average 10% of people are leaving us their mood feedback, this definitely gives us a great sample size. We'll be experimenting a lot more with this feature and I'm super curious where this leads us.
Behind the scenes: the learnings of being under resourced
The second half of November threw us a few curve balls and while we love catching and throwing them back, it definitely hit our metrics. Between Thanksgiving, travel and a few sore throats amongst the team, working for a good number of days with only half a happiness hero in the saddle affected our response times and volume of daily replies. Inevitably this had a knock-on effect to our metrics.
However, with a little hustle and everyone on the team pitching in when we were a hero down, I'm really happy we managed to maintain the levels set in October. For a tough month, that is pretty awesome.
3 key focus points we'll work on to improve in December:
Some new ideas we're going to be testing this month include:
1. Getting our '5-a-day'
It's really important to the culture of Buffer that everyone in the team dips into support, no matter what their day job. In November we asked everyone to chip in with a little support over the weekend, both for email and Twitter.
This ensures we're not faced with a backlog of emails on Monday morning and gives everyone the opportunity to connect with our customers; to feel their frustrations first hand and deliver the answers and service they're looking for.
We're taking this initiative a step further in December. Everyone on the team now does a daily dip into the inbox, with the mission to reply to at least five emails every day – just like the doctor ordered!
2. Hacking our Twitter metrics
We're still on the lookout for a method of measuring our management of this channel. As a quick hack we're going to pull some basic metrics into our own admin dashboard, allowing us to track our speed of response and the volume of replies by each team member. Not quite full measurement but a good place to start.
3. Improving our FAQs
Also on our list for December is to take a fresh look at our guides, tutorials and FAQs. We'll identify the support questions we receive most often and look at ways in which we can be clearer across all platforms; improving customer experience and reducing any potential for friction.
Over to you
To round things off, here are a couple of messages we've received this month. A shout out to our amazing Buffer customers, you're the best!
First up is an awesome reply we received after sending one of our newsletters. Our own email talked about a couple of apps we were newly integrated with – Trapit, Feeddler and AppNet Rhino. The winner of the 'reply wrapped in a smile' goes to Mat Lefebvre:

Second is an email with a challenge, they're a ton of fun and always a delight to reply to. This one is a perfect example. Good job I know a thing or two about football, or should I say soccer!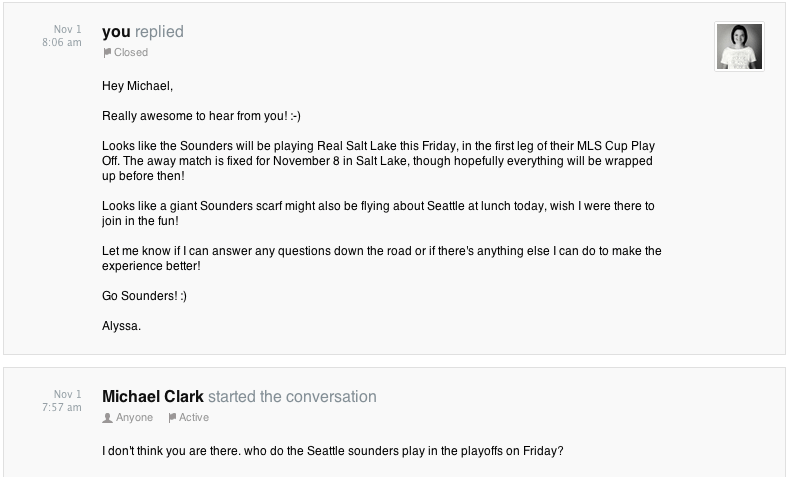 Last up, in November we decided to follow people on Twitter who were reaching out to us, as a hat tip for their interaction. While tricky to track direct impact, as it's likely those we followed were already following us, tweets like this one reassure us we're on the right track: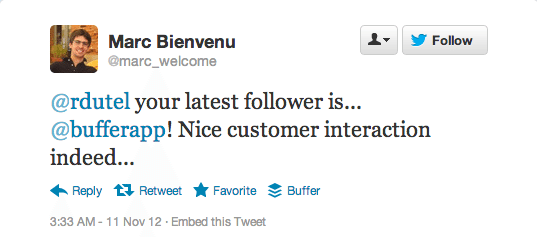 With a little transparency, we hope others will find our monthly report useful. If you have amazing suggestions or questions, we'd love to hear from you in the comments.
Photo credit: seanbjack