Anxious to make a good impression on my first day at Buffer, I asked my role buddy: "What's the best way to start the day? Should I ping someone when I'm online?"
"Feel free to start the day at your leisure," Nicole said.
Mind. Blown.
I already knew Buffer was an amazing company. I wasn't shocked that I could make my own schedule.
But for the first time, I wasn't just reading about and admiring the culture from afar. I was actually experiencing it for myself. It's a level of trust I've never experience before.
Welcome to my first two months of working at Buffer.
---
Previous supervisors and managers have always praised my positive, "can-do" attitude and my outstanding work ethic. But things sometimes took a turn when it came to my start time. One manager clocked me for one week straight (I guess I was exactly 11 minutes late every day?) and gave me a stern verbal warning.
Apparently, I've always valued having a flexible schedule. :)
Don't get me wrong, there's lots of value in punctuality. But in my experience, the issue felt more about control than start time.
Coming into an organization where I was trusted to operate as an adult from Day One and felt able to do my best work whenever and wherever has been an absolute dream come true.
Since starting Buffer in January 2019, I've been encouraged to experiment and find a schedule that works for me. It's not about the time – it's about the the culture, the work, and how you collaborate with your team.
Feeling Trust Through Transparency
"As a team, we view transparency as an effective way to work remotely and establish a culture of trust."
Buffer's culture of trust goes so much deeper than the time you start and end your day. It all ties back to the way we default to transparency in every way.
We said goodbye to a team member within my first few weeks of joining the company. I'll never forget how concerned my teammates were about me, checking in frequently to see how I felt.
As ironic as it might seem, the way the team communicated the separation felt like a breath of fresh air. In my past work experiences, the focus was on saying as little as possible. There was often little to no explanation behind decisions, and folks were left to deal with feelings of doubt and uncertainty on their own.
At Buffer, we really do strive to make all communication clear and avoid making assumptions. And it's been one of the most refreshing things.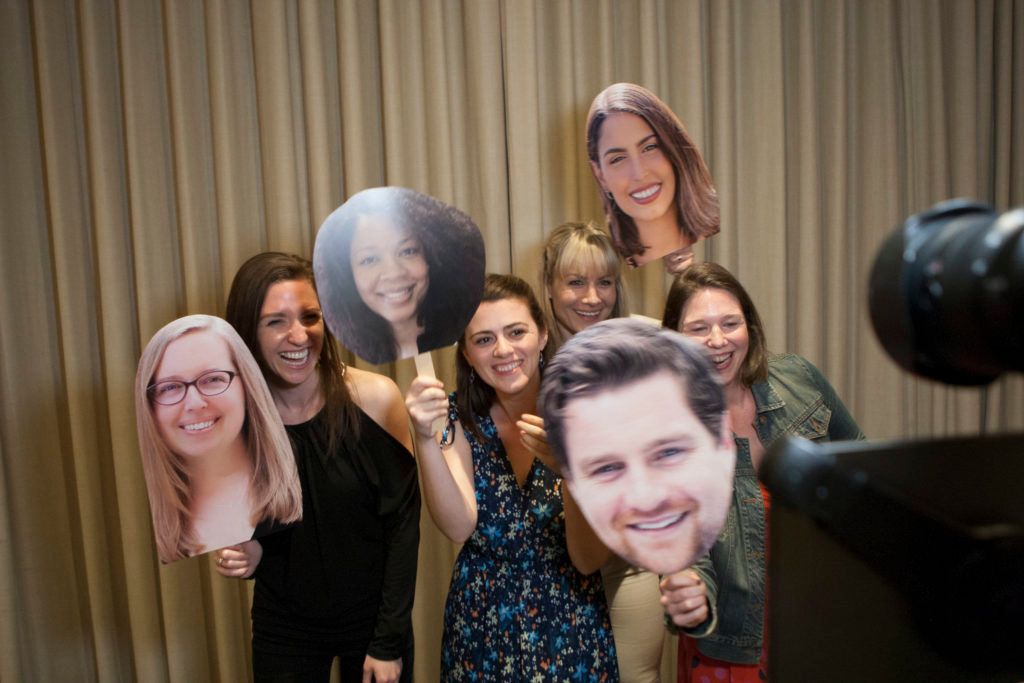 Cultivating Positivity With Feedback
"We believe that constructive, honest feedback is an opportunity for growth."
A few years ago when I started a new role, I made an appointment to sit down with my manager on a quarterly basis to ask for "feedback" on my performance. It seemed to work well, and I was relatively pleased with my first performance review.
I figured I was doing a good job. But when review time came around again, I was surprised to see a lower score than I had anticipated. I could have been working on these issues earlier!
At Buffer, we view feedback as an opportunity. I was shocked when my lead, Courtney, told me that I could expect feedback from her every week during my first few months! We discussed my wins and and also the areas where I could improve   every. single. week.
And feedback is not a one-way street. It absolutely goes both ways. In a recent People Team standup, we did what Bufferoos refer to as an "energy check" or sometimes, "traffic light."  To briefly summarize:
Red means you're overwhelmed, upset or generally having a tough time
Yellow means things aren't ideal but you're hanging in there
Green means you're feeling good about things
What felt so great about this exercise was not only the fact that we were given the space to share how we felt with fellow teammates, but also that there wasn't a right or wrong response.
It's wonderful when things are going well. But it's equally okay to be vulnerable, overwhelmed, or have a bad day. All emotions are valid.
Showing Gratitude in Our Flexible Work
"We regularly stop and demonstrate gratitude for our circumstances."
When I first discovered Buffer, I was drawn in by this very blog. This post in particular was written by Kevan, sharing how he structured his day to get work done while also doing the things he loved, like spending time with his son.
I had just returned to work after having my son, now 4. My heart broke every morning that I had to leave him.
From that day forward, I dreamed of the day when I'd be able to integrate my personal and professional life, and enjoy spending time with my family while having an impact in my work.
Today I am so grateful to say that dream has become my new reality.
Now my son gets to experience a life where his Mommy works from home. And my heart is overwhelmed with gratitude for this company that allows me to live such an integrated life.
At Buffer, showing gratitude is about much more than saying please and thank you. It's woven into the fabric of our culture. We really are grateful for the work teammates do to push the company forward, and we don't shy away from opportunities to share that gratitude.
It's a joy to work in an environment where you know without a doubt that you are truly valued and appreciated – not just for the work you do, but for who you are.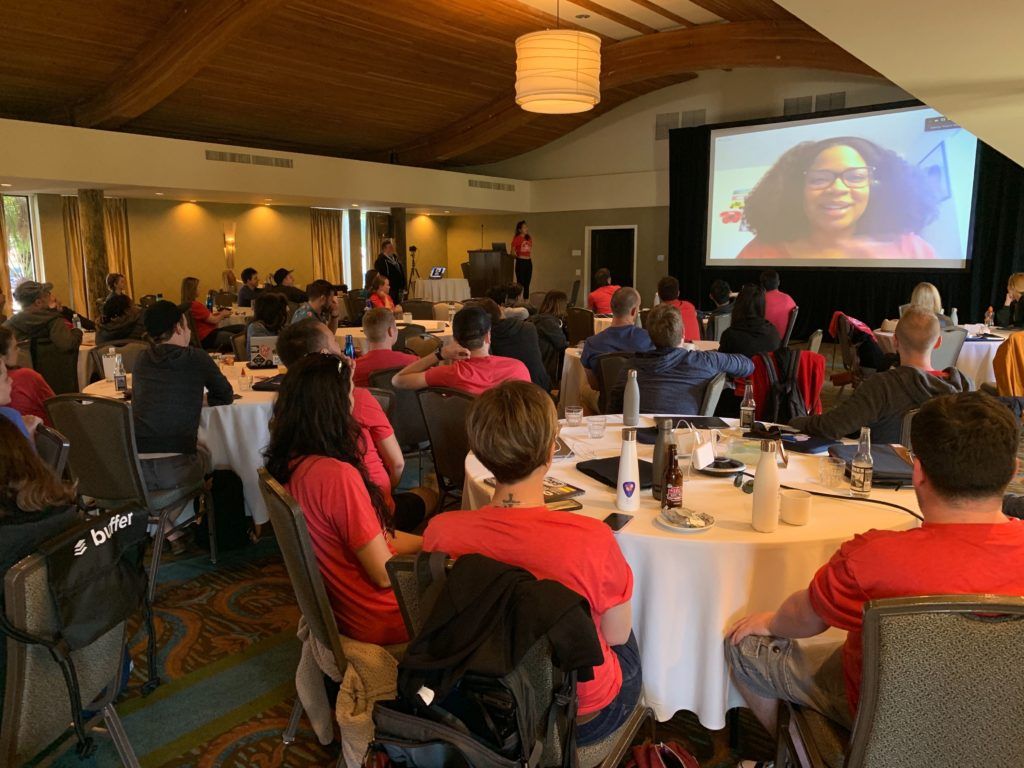 Giving Myself Permission to Practice Reflection
"We believe the act of introspection is where true learning and life-changing adjustments originate."
When I first started at Buffer, I imagined the value that would be most challenging for me would be transparency. I welcomed transparent communication, but it wasn't a work norm I had experienced before.
But it turns out that the biggest challenge has been practicing reflection. I've always considered myself to be a very introspective person. I often reflect on my journey, what led me to this point, and the many different roads that I could've taken in my life.
But as much as I love to write, dig into my thoughts, and reflect on life, it was challenging for me to even write this reflection. Instead, I moved from one deadline to another, feeling justified because, after all, I was focused on my work.
The truth that my culture buddy, Arielle, helped me to uncover was that I had been reflecting the whole time. The missing piece was giving myself permission to take a step back and write those thoughts down.
If I'm honest, there's a part of me that still feels like I should be doing something else with my time at work. The hustle mindset is real.
Practicing reflection is an intentional act. I want to grow to the place where it becomes natural and organic, but first I must start with giving myself permission. I'm grateful to be surrounded by a team that supports me in doing the work.
Improving Consistently with Team Support
"We strive to exemplify a growth mindset and believe that any skill or talent can be learned through deliberate practice."
At a recent Buffer Gathering (an informal, optional event to chat on a loose topic), I was excited to discuss how to better live out our values.
Like so many others, the company values were definitely something that drew me to Buffer. I remember downloading the Chrome extension years ago just to have a constant reminder in front of me on a daily basis.
From this gathering, we realized that our value of Practicing Reflection was something that we needed to work on. So we created a Slack channel devoted to the topic, and teammates immediately began to share thoughts, prompts, tips and questions. This kind of action was incredible to see! It's been rewarding to be a part of a company that asks us all to be better tomorrow than we are today.
We've also been evolving from cultivating a "startup mindset" to an "entrepreneurial mindset." We're beyond the startup stage now, and it felt like we needed new framework for how to improve going forward.
As an accidental entrepreneur myself, this shift feels really organic to me. I love the fact that I have autonomy to make decisions and do what I feel is best, and I also value that my team is there for support and occasional gut checks.
I love that we're not tied to doing things the same way we've always done them. We're open to navigating a less-traveled path if it holds true our values and betters us and the world.
Acting Beyond Ourselves by Redefining Inclusion
"We advocate for diverse backgrounds and perspectives to make our team and products stronger."
Many folks who are interested in Buffer check out the About Us page. I was no exception – and when I first looked, there wasn't a single person on that page who looked like me.
But that never stopped me from applying (multiple times). In fact, if anything, it encouraged me to put myself out there even more.
And now, I'm thrilled to be taking on hiring at Buffer at a time when we've made major strides in diversity on our team.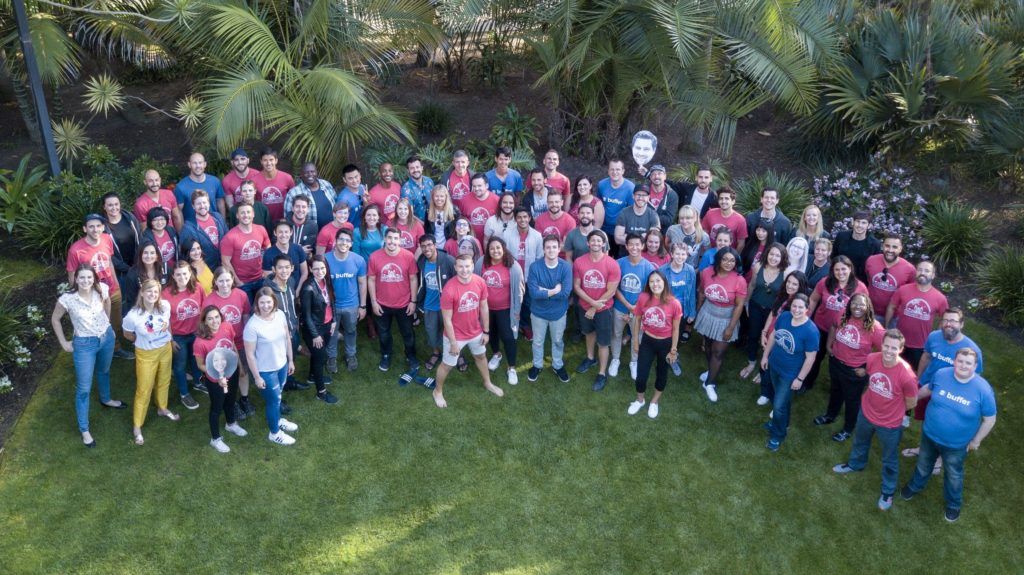 Now that I'm other side of the conversation, I see the work that goes into every hire to advocate for diverse backgrounds and perspectives to make our team and products stronger.  The comprehensive hiring plan, the discussions around interview questions, the nudges to deepen our sourcing to get more qualified women and members of underrepresented groups in our pipeline, and the thoughtful feedback from each team member who takes part in the hiring process .
After years of wondering why some seemed to always have a hard time getting a foot in the door, or keeping it there, I appreciate all the work we continue to do toward creating an inclusive environment.
Inclusion extends far beyond color, gender, and how many "fill-in-the-blank" people are (or are not) on our About Us page.
It's about checking in on more introverted teammates and making sure their voices are heard.
It's about chatting with candidates going through coding bootcamps, who might not have a ton of hands-on experience but still have a lot to offer.
It's about creating a "Home Retreat" experience for folks who can't make it in person to our annual gatherings
It's about considering the bigger picture, knowing our work goes beyond ourselves.
Do we still have a lot of work to do? Yes. Are we working toward it every day? Absolutely.
We believe that a remote, diverse team is the future of work, and fewer things are more fulfilling than being a pioneer of that future.
Over to you!
After six months of working at Buffer, I'm still learning all there is to know about living the Buffer values every day. It's been an incredible journey so far, and our awesome community is a big part of that. Got any advice for me? How do the Buffer values resonate for you? I'm all ears!