As 2019 comes to a close, there are a lot of fun, interesting, and important numbers for us to look back on at Buffer. One of my favorites is looking at the number of books we've read as a team – 1,541 books this year!
One of the coolest perks we have at Buffer team is that all team members (and their family members!) get a free Kindle and all the Kindle books they want to read—any book, anytime, no questions asked.
It's always interesting to see which books are most popular on the team. We have a Slack channel where Buffer teammates can see what books others are requesting.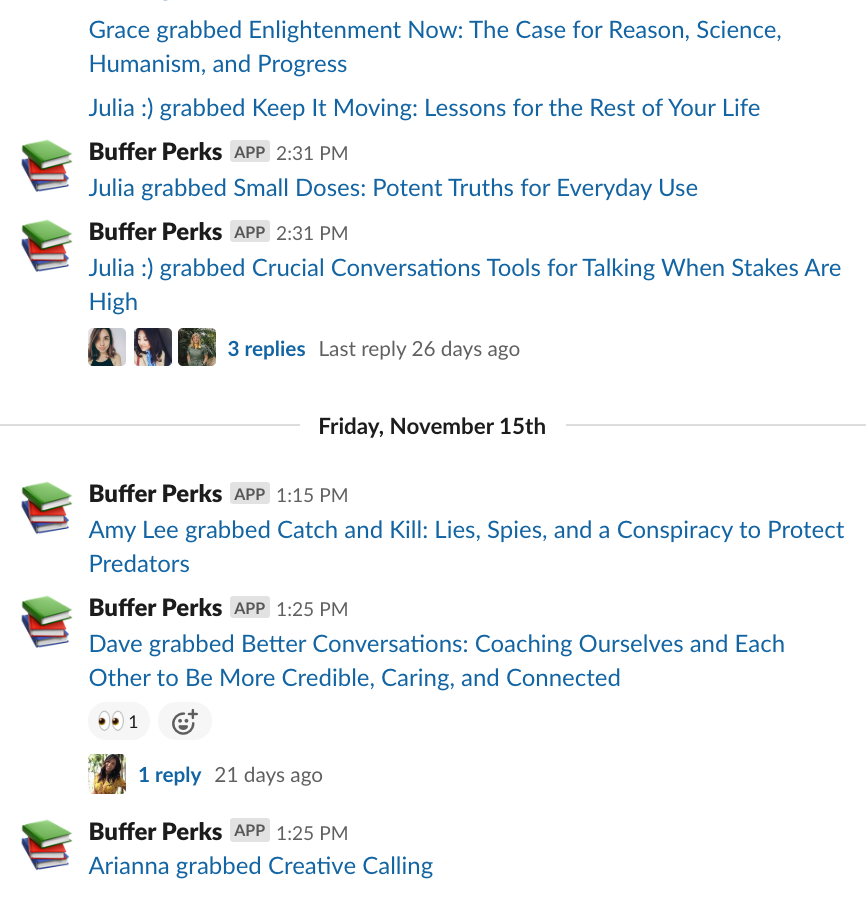 It's a wonderful place to get inspiration on what to read next. It's also pretty common to see trends, when a new book comes out and multiple people request it at once.
With the end of the year here, it's a good time to look back at what we've been reading. I took the opportunity to dig through some spreadsheets and find the top 20 most-requested books at Buffer this year.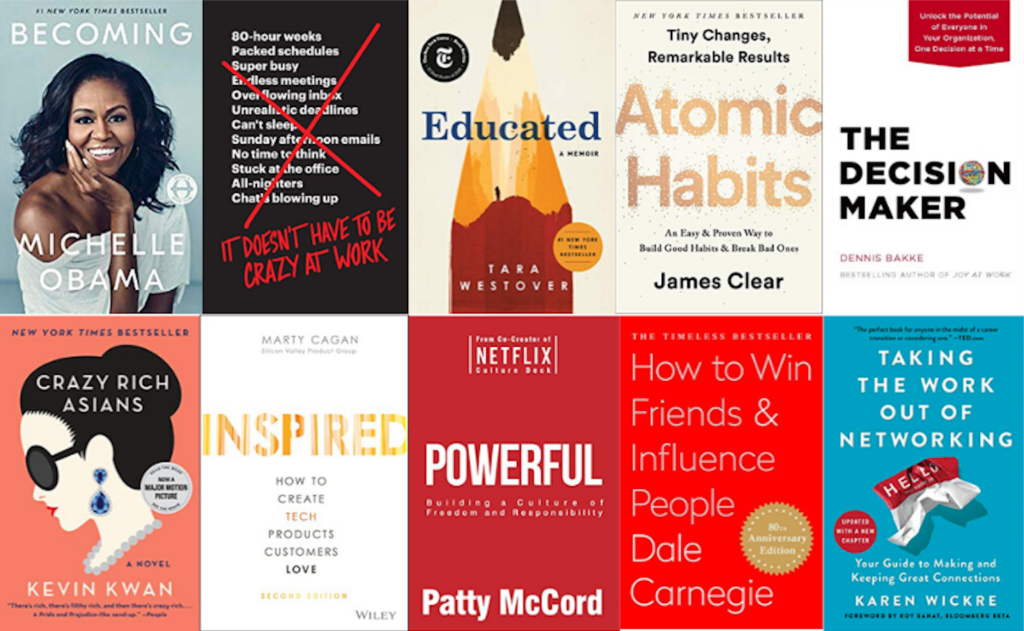 And books are only one of the numbers we collect and reflect on every year. Check out all of Buffer's 2019 in Numbers, with everything from new customers to adopted pets to gallons of coffee drunk on retreat.

1. Becoming by Michelle Obama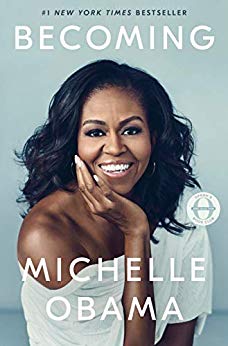 This memoir by the former First Lady of the United States was takes readers through her journey growing up on the South Side of Chicago all the way to living in the White House.

We are big fans of discussing workplace culture and that's just what this book does. Jason Fried and David Heinemeier Hansson, the founders of Basecamp, wrote a manifesto refuting the idea that 'long hours, an excessive workload, and a lack of sleep' are required for success in business.

3. Educated by Tara Westover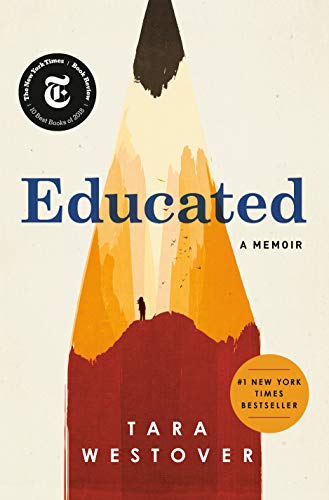 This wildly popular memoir is a #1 bestseller on the New York Times, Wall Street Journal, and the Boston Globe in addition to being a finalist in three prestigious book awards.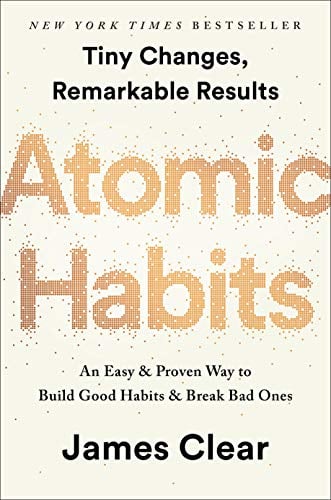 We have been big fans of James Clear for many years now. (In fact, he used to contribute to the Buffer blog!) So it wasn't a surprise that so many teammates picked up his first book to read more about his framework for improving every day.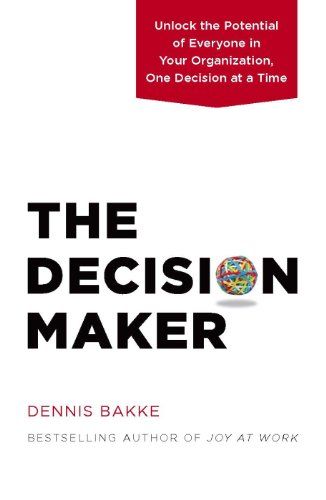 In this book, Bakke talks about how giving decision-making power to the people closest to the action can transform any organization. It's no surprise that this is one of our most popular books as we've put many aspects of The Decision Maker into practice at Buffer.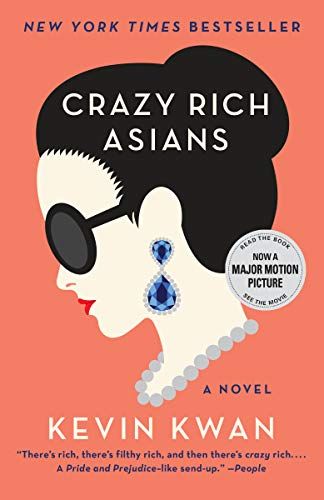 If you are like me, then you like to read the book before you watch the movie. That may be the reason that this book was requested so frequently in the last year! It could also be that Buffer's 9th retreat took place in Singapore, the city where this book takes place – it's fun to read about the city and be able to visualize some of the landmarks!
Inspired takes a look at how some of today's most successful tech companies develop their products. As we launched our third product this past year at Buffer, creating something that customers love has been on our minds a lot.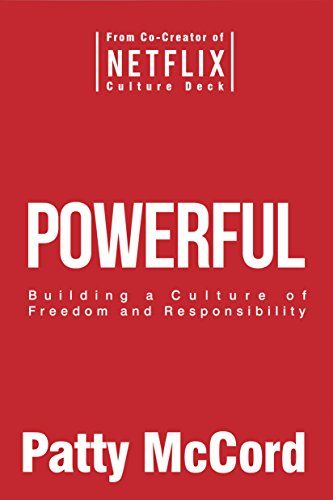 Patty McCord, the former Chief Talent Officer at Netflix, was instrumental in creating and cultivating the culture at Netflix and shares her top lessons in this book.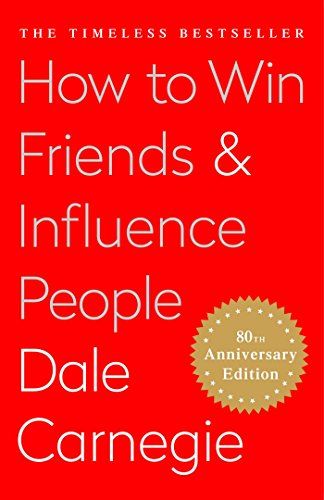 A classic read on the Buffer team, most of our teammates have read this one. In the book, Dale Carnegie shares timeless advice to help people succeed in their professional and personal lives.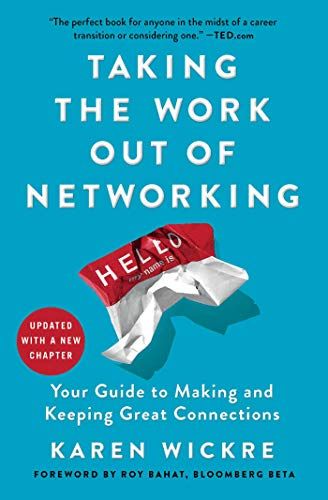 We have many introverted teammates at Buffer, so it's clear why this book might resonate. Karen Wickre encourages introverts to embrace their quiet nature and explains how doing so can still result in making connections that last.
The 10 next books on the list
Why stop at the top 10? Here's the next 10 books that Buffer teammates were grabbing this year.
Plus, our past year's lists
We've been collecting our top books of the year for a few years now! For even more reading suggestions, here are our lists from past years:
What was your top book in 2019? Let us know in the comments so we can add it to our reading list.
And check out all of Buffer's 2019 in Numbers here!