Reading is to the mind what exercise is to the body. —Joseph Addison
We're a remote team that loves reading (and self-improvement).
In fact, through the first nine months of 2018, we've read over 1,000 books!
So when International Literacy Day popped up on the calendar, we wanted to get involved. International Literacy Day, celebrated annually on September 8, is an opportunity to highlight improvements in world literacy rates and reflect on the world's remaining literacy challenges.
Read on to learn more about how our team and community got involved with International Literacy Day this year.
Or click the link to jump to the top 19 books read by the Buffer team (so far) in 2018.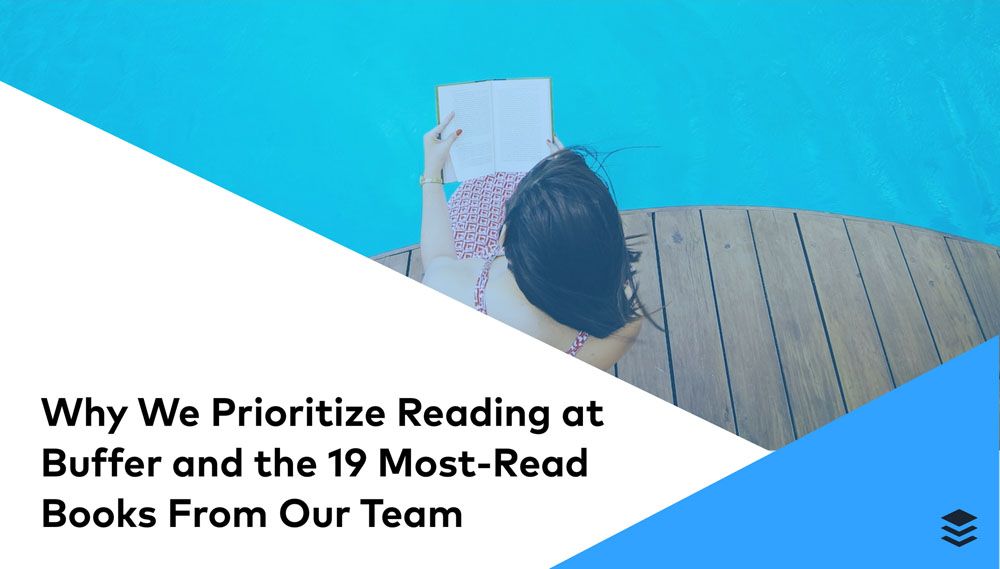 Why We're Supporting International Literacy Day
Reading has always been an integral part of Buffer culture. One of our most popular benefits to working at Buffer is the perks for a free Kindle and no-questions-asked, unlimited Kindle books.
Reading is very much in line with our value to "Improve Consistently".
We "desire to be better tomorrow than today," and reading can be a very helpful step in self-improvement. Reading fiction makes us happier and more creative people, and reading makes us better writers.
This year we also coupled International Literacy Day with the opportunity to live by our value of "Act Beyond Yourself." This is the newest addition to the Buffer values and one the whole team is excited to be aspiring to live by!
In the spirit of acting beyond ourselves and giving back, this year we encouraged our team and community members from around the world to participate in International Literacy Day by donating used books and hopefully making a positive impact on their local communities.
Getting the Buffer Team Involved in International Literacy Day
For International Literacy Day last year, we shared how we encourage employees to read. This year, we did things a little differently.
We prompted our team and community to get involved with in International Literacy Day by donating used books to charity, local schools, friends, strangers, libraries, or anywhere else where an extra book might make a difference.
Through the efforts of the Buffer team and community, we were able to donate a total of 189 books! ?
We were so happy with the opportunity for our teammates and community to have the chance to give back, especially since we're all avid readers ourselves and know the joy in having a fresh book to read.
A big shout out to members of the Buffer community who donated books, Sandra Grauschopf, Emily Allen, Silvina Furnadzhieva, Florian Meissner, Paula Kiger, and Jessica Maybury. As well as the Buffer team members who donated, Arielle, Super, Courtney, Darcy, and Bonnie. ?
Where To Donate Books
If you're inspired to go through your bookshelf and make a donation as well here are a few ideas.
Often times local libraries will take book donations, and that's a really wonderful place to start.
Local schools and Little Free Libraries are two other great options.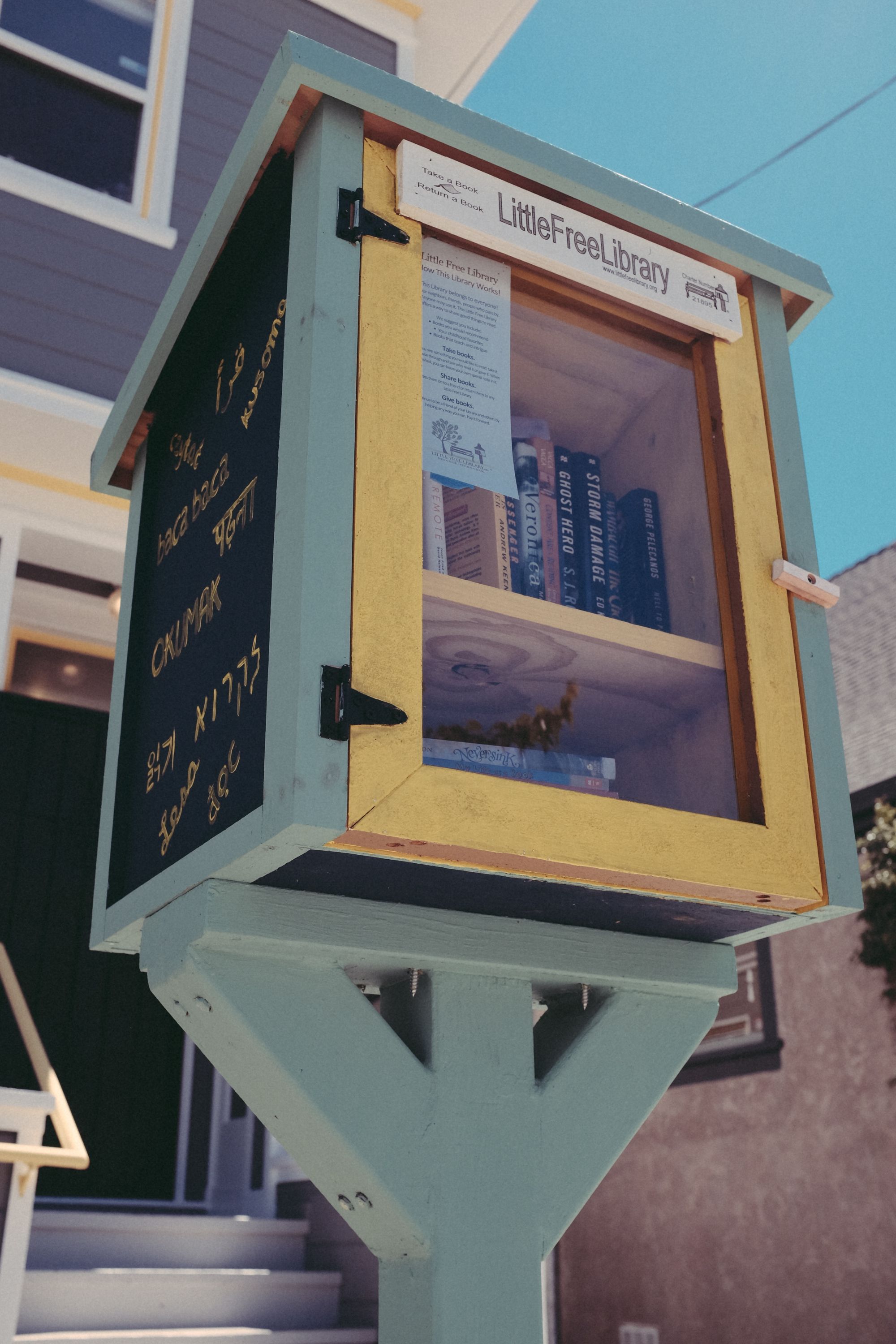 There are also plenty of organizations around the world that take book donations, here are just a few:
Organizations in the US
Organizations in Canada
Organizations in the UK
Organizations in France
If you know of any other organizations that accept book donations and should be included here, let me know in the comments!
The Top 19 Books Read by the Buffer Team in 2018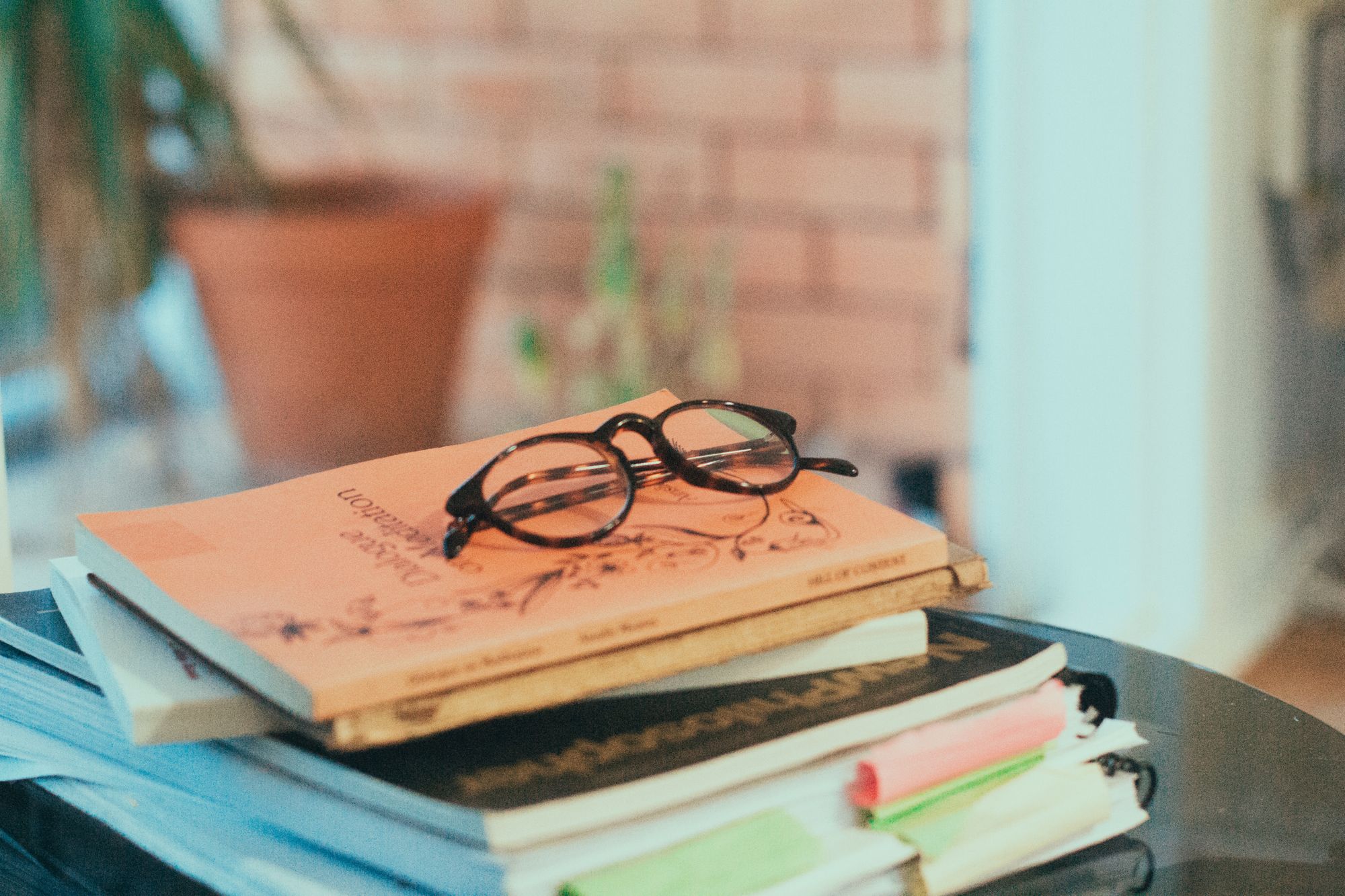 If you're looking to do more reading but unsure of where to start, here are the 19 most-read books by the Buffer team so far in 2018.
(In alphabetical order)
Check out the top 13 books the Buffer team was reading in 2017 here.
Over to You
What's your philosophy on reading? Have any books you think the Buffer team should read? Let us know in the comments below! ?
Cover photo by Angello Lopez