This post originally published on February 13, 2012. We've updated it here with the latest, newest information and screenshots.
How do you get someone to click on your links on Twitter?
This seems like one of the most pressing questions I see coming up day in day out. And rightly so. Figuring out how to attract more people that like what you are posting is one of the most important aspects of being successful on Twitter.
While a higher click-through rate is certainly not the only thing to be good at on Twitter, it can be a great basis of success. So without further ado, here are 15 of the best tips out there to guarantee a higher click rate.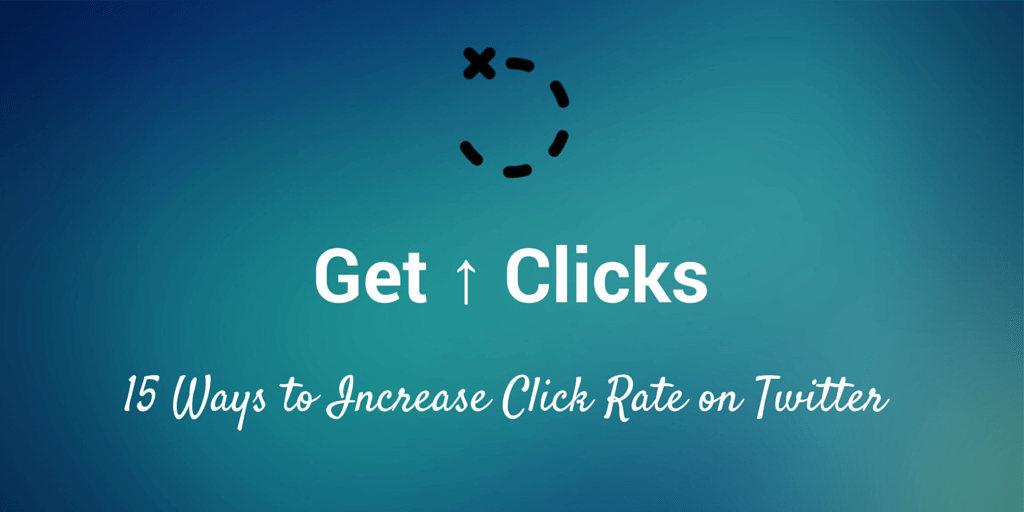 1. Learn to write persuasive tweets
Tweets are just like headlines. They need to attract attention and get the reader to read to click on the link. Your tweet needs to convince the reader that it's worth his or her time to click on the link and read the content it leads to.
The best headlines are the ones that state a benefit and generate curiosity—the same applies to the best tweets. You need to let the reader know that the content the link leads to will benefit them and try your best to get them curious. Also make them really easy to read—get rid of complicated words because people browse through tweets as quickly as they can and the easier a tweet is to read, the higher are the chances of them clicking on the link.
Here is an example of a recent Buffer Tweet that has attracted well over 150 clicks, as seen through Buffer's social media management analytics:

For more information, the Buffer blog has some useful articles on how to write persuasive social media updates.
2. Focus on using the right keywords
People are always looking for good content on Twitter. They normally look for it in their Twitter feed. And if they don't find what they are looking for, they will type down words in the Twitter search box and look for the latest tweets on that topic.
If you want your tweets to turn up during these searches, you need to add keywords to your tweets, keywords your audience will most likely search.
If you add keywords, your tweets will turn up in the search and this will most likely increase your click-through rate as it will increase the exposure your tweets get. I found this works extremely well with "How To's" and "Guides" keywords. It also proves to give a great conversion.
3. Use hashtags thoughtfully
It helps to use a hashtag along with your tweet. People might search for hashtags instead of words in the search bar, as hashtags can lead to relevant tweets they are looking for—so use relevant hashtags in your post. For example, if you're tweeting something about Twitter, you can use the hashtags #twitter, #sm or #socialmedia. If you're tweeting about something on copywriting, use the hashtags #writing or #marketing, etc.
Using hashtags can make a huge difference on your CTR. An oft-cited study from Buddy Media found that adding hashtags can double the engagement on your tweet.
Someone who is extremely knowledgeable about retweets is @TweetSmarter, here is a great example:
4. Post at the right time, when most of your followers are online
Post at a time when it's most likely that people are going to click on your tweets. Click-through rates are normally at their highest in the afternoon, according to Dan Zarrella. But these are just general stats for a general audience.
You need to figure out the time your target audience prefers. You can either do this by yourself by tweeting at different times and checking how many people click on your tweets by using a click tracking software like bit.ly or Buffer, or by using a service like SocialBro, which figures out your best times to Tweet.
Note SocialBro and Followerwonk each connect with Buffer so you can sync your ideal posting schedules.
5. Take part in Twitter chats
Take part in Twitter chats on subjects you specialize in, and share good content. Twitter chats are attended by both experts and people looking to learn more about the subject the chat covers. If you are an expert on that subject, this could be a great opportunity to increase your click-through rate.
Popular tweet chats are attended by many people and when you take part in these chats and share good content not only published by you but also by others, and if the attendees find it helpful, it could really increase your click-through rate. These people, who have just read your tweets and found them helpful, will take note of your work and follow you on Twitter and the next time they see your tweets they will want to read them.
So take part in popular Twitter chats and share content they will find helpful.
Here is a resource to find a Twitter chat on a topic and a day that might work for you.
6. Space out your tweets enough, so you don't flood followers
In his webinar, Science of Time, Dan Zarrella points out that tweets that had sufficient gaps between them had a higher click-through rate. Therefore, if you want to increase the CTR of your tweets, make sure you leave a time gap before and after you tweet them.
For example, if you want to post at 1 p.m., make sure you don't tweet anything 30 minutes before this tweet and 30 minutes after this tweet.
This should help increase your click-through rate. Of course, Buffer is a great option to make spacing out your Tweets easier and never flooding your followers.
7. Connect your Twitter account with your other social accounts
Linking your accounts to one another is a useful way for people to find you on multiple networks and to engage with you where they're most comfortable. If a potential LinkedIn connection sees that you're on Twitter, it's possible that they may click over to your profile and browse through your timeline, potentially boosting your clickthrough rate on your tweets.
To connect LinkedIn and Twitter, log in at LinkedIn and go to Settings > Manage Twitter Settings. In the pop-up box that appears, be sure to check the box for displaying your Twitter account on your LinkedIn profile.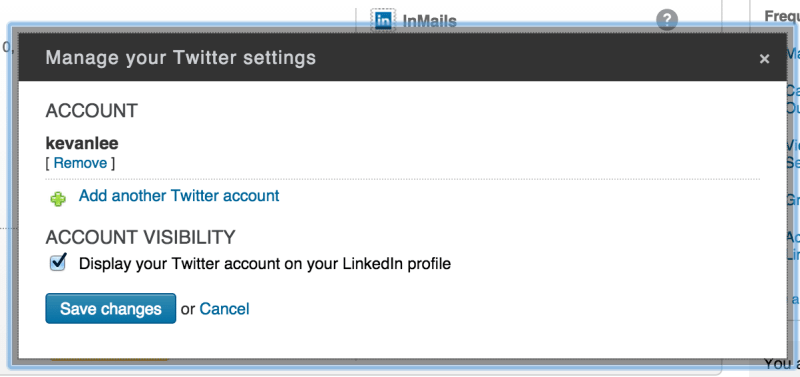 Your Twitter profile will then appear on your LinkedIn profile page.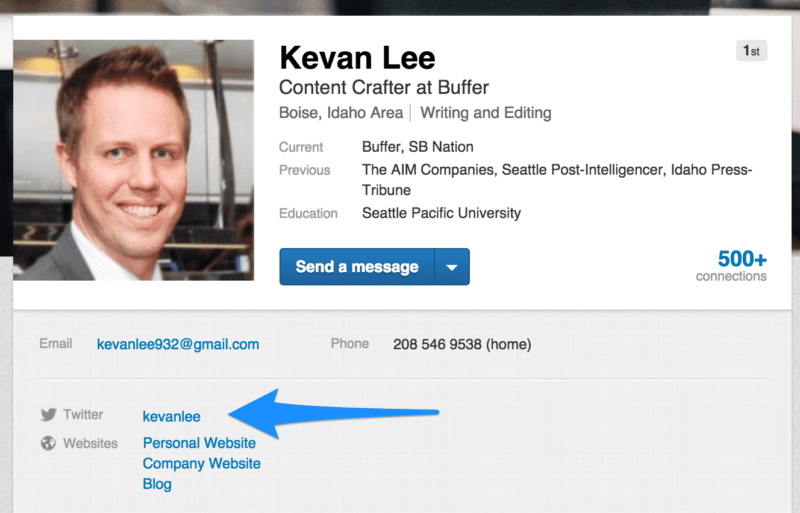 When you add your Twitter account to your Linkedin profile, choose that you want to publish the same tweets you tweet on Twitter on Linkedin. This should help increase your click-through rate, as both your followers on Twitter and your connections on Linkedin will see your Tweets.
Note: This functionality is no longer in place.
If you are interested in autoposting tweets to LinkedIn or other networks, you can test out automation tools like Zapier and IFTTT, which allow you to connect multiple services.
Of course, be wary here that you don't over-automate.
8. Work on getting more followers
The more followers you have, the higher your click-through rate will be, as your tweets will be exposed to a larger audience directly. It would also be more likely that you will get more retweets which will lead to many more clicks on your tweets.
So work hard on getting more followers. Here's a great post by Leo Widrich on getting more followers.
9. Tweet only the best content you find
This might seem kind of obvious, yet making it a point to tweet only the most relevant content is crucial, I've found.
If you tweet some irrelevant or bad content and some of your followers visit it and it disappoints them – they will either unfollow you or stop clicking on your tweets. If you tweet good content and they find it helpful, they will want to read more from you. Build the trust with your community.
There is a big list of Twitter sharing ratios that might be helpful to consider for this, including the 4-1-1 method, the Golden Ratio, and the Rule of Thirds.
10. Write tweets between 120 and 130 characters:
Dan Zarrella published an excellent infographic, "How to Get More Clicks on Twitter".
In his study, Zarrella found that tweets between the lengths of 120 and 130 characters had the highest click-through rates. So when you write tweets makes sure they are of this length.
11. Use words that encourage clicks
He also found that tweets that had the words "via," "@," "RT," "Please," and "Check" had the highest click-through rates, while those with the words "@addthis," "marketing," and "get glue" had lower CTR's. Therefore, if you want higher click-through rates make sure you use the right words that increase click-through rates and avoid using the ones that don't.
12. Tag others in your Tweets with "@username"
Tag others in your tweets, as the above tip shows that using the word "@" can increase your CTR and the best way to use "@" is by tagging someone in your tweet. Whenever you can, make it a point to tag someone in your tweet. This could be the author of the content or just the twitter account of the publisher.
Tagging others and adding a comment about the post can also help you make connections with people and get more followers as it has been pointed out on this post. This is a great way to show the thoughtfulness of your Tweet and make others curious about it.
13. Place the links early on in your Tweets
Zarrella also found that tweets in which the links appeared one quarter through the tweets had a higher click-through rate. Therefore, place your links earlier on in the tweet, instead of placing it at the end of the message as it's usually done.
14. Tweet differently on weekends
The study also shows that tweets made on weekends i.e. Fridays, Saturdays, and Sundays had higher CTRs than those posted on the weekdays. The difference here however is that the frequency needs to be much lower as social streams are a lot slower too.
What I found to work great is to drop Tweeting frequency to only 2-3 tweets on weekends. It goes in line with Dan Zarrella's research and doesn't overwhelm your followers on a slower day of social news.
15. Check and analyze the results of your clicks
These are just some tips on how to increase your click-through rate. This can vary from person to person. It all depends upon your audience. You might have a different day, time, etc. on which you have a higher click-through rate. The best thing to do is check your results.
There are many great services like Buffer, SocialBro, or Tweriod that can help you do that. Your results will help you learn the best time to tweet at, in order to increase your click-through rate and make sure you reach your audience.
Here is a set of results from the Buffer analytics dashboard. It shows you which types of posts are performing better very easily: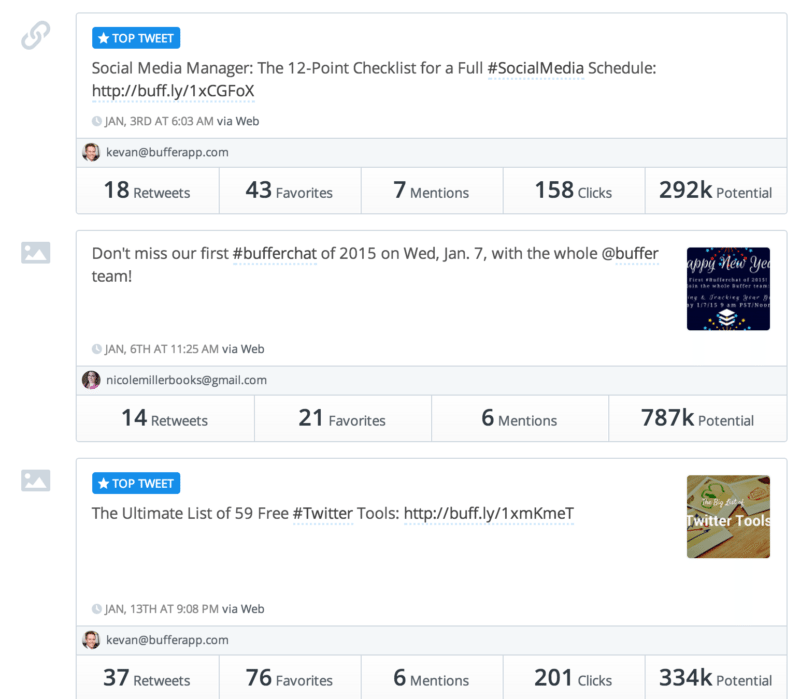 Over to you
Have you got some tips to increase CTR? Would you like to share them with us? Please leave your tips in the comments below.
Image sources: IconFinder, Blurgrounds, Unsplash