There are tons of useful tools that can support your small business as you grow. One of the most beneficial might just be a landing page – the first page your audience sees and where key information is stored. Landing pages are one of the best ways to convert readers into actual customers as they provide targeted and focused information and help direct potential customers to take action.
For many small business owners, building a website can be time-consuming and costly. That's why we've created an alternative and free solution: Start Page — an accessible and mobile-friendly way to craft a homepage for your brand. We've set up templates to ensure building your Start Page is quick and easy. This way, you can spend more time focused on your business.
With your Start Page published, you can add it to your bios on Instagram, Twitter, TikTok, or any other platform bios. Instead of swapping out your bio link regularly, your Start Page can be your one easy-to-update link.
On Instagram, you only get one link on your profile page, and it's important to optimize it. A Parse.ly study found that adding a link in bio to your Instagram profile can drive an additional 10-15 percent Instagram referral traffic to your landing page. So, you want to ensure the link includes the most relevant information about your products and services. Here's how some small businesses have leveraged this coveted link on Instagram.
💡
Schedule your Instagram posts, carousels, stories, and reels with Buffer
Visually plan your content calendar and make your profile a "must-follow" with Buffer's suite of
Instagram scheduling and analytics tools
.
Creative ways to use your Instagram link in bio
The great thing about Start Page is its adaptability! These examples highlight the various different ways fellow small businesses and influencers have used Start Page:
1) One place for all of your links
The Winnipeg Folk Festival's Start Page is a perfect example of a simplified way to include important links in one central location. The first two buttons link out to the festival's tickets, with the following buttons providing additional information such as health and safety. This setup ensures attendees are caught up with all pertinent festival news.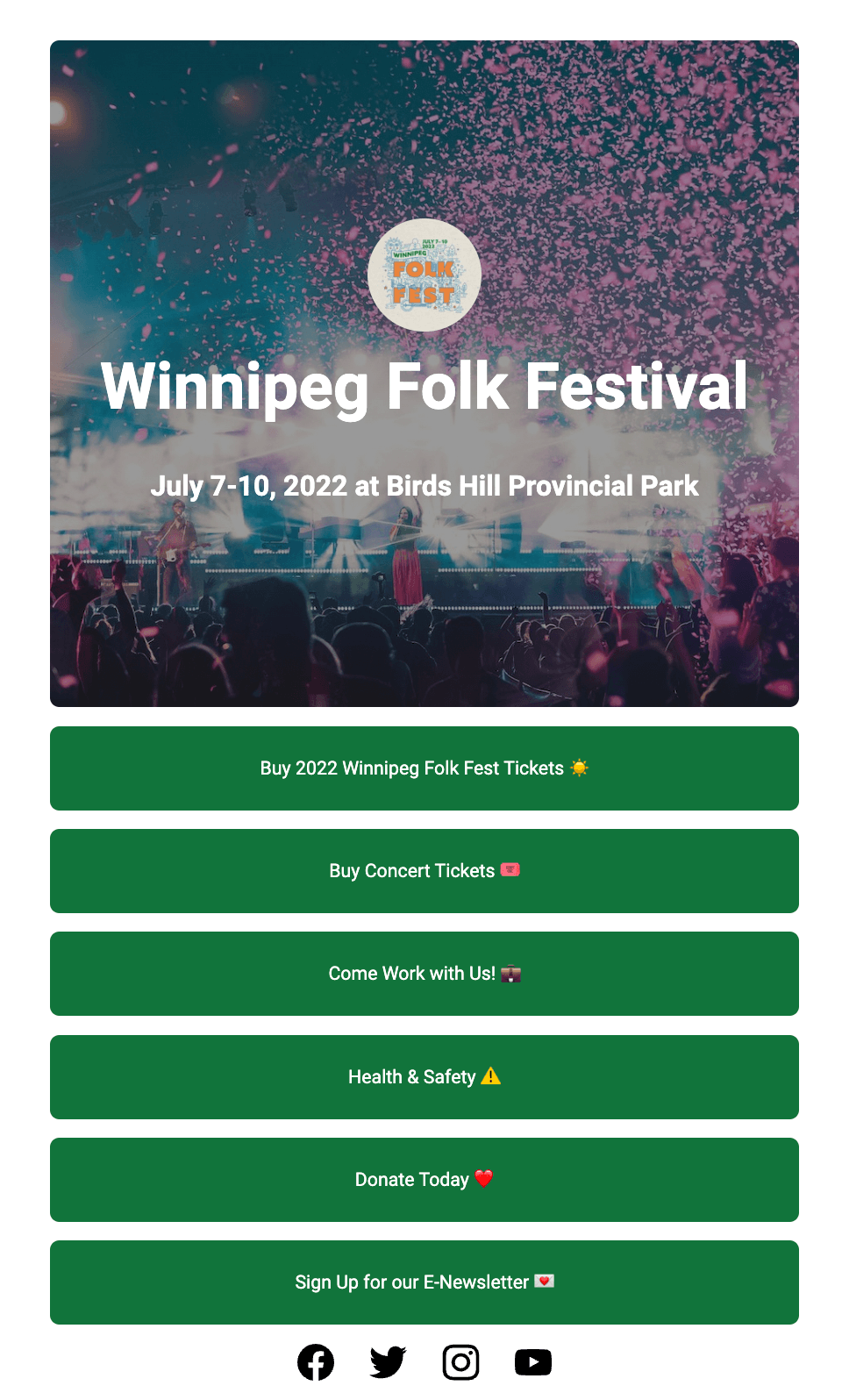 Start Page is also a great way to streamline all of your contact information. The Vancouver Symphony has included all of their social links near the top of their Start Page. This provides their audience with easily accessible information they'd otherwise have to search various platforms for.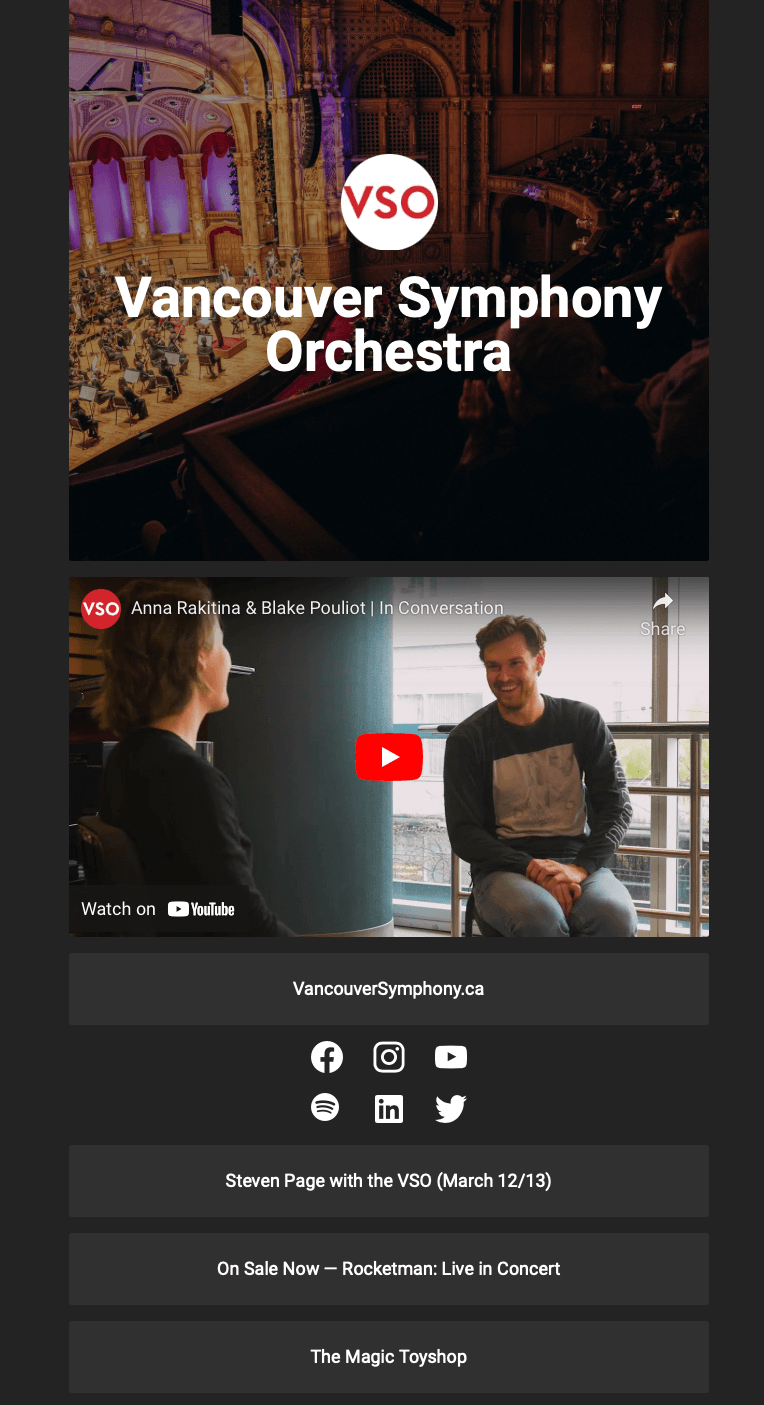 To get even more creative with your page, you can even embed Spotify songs. This is a great tool for musicians and artists looking to promote their music. Gaby Palaviccini, an independent artist who sings in both Spanish and English, uses her Start Page to showcase several of her songs.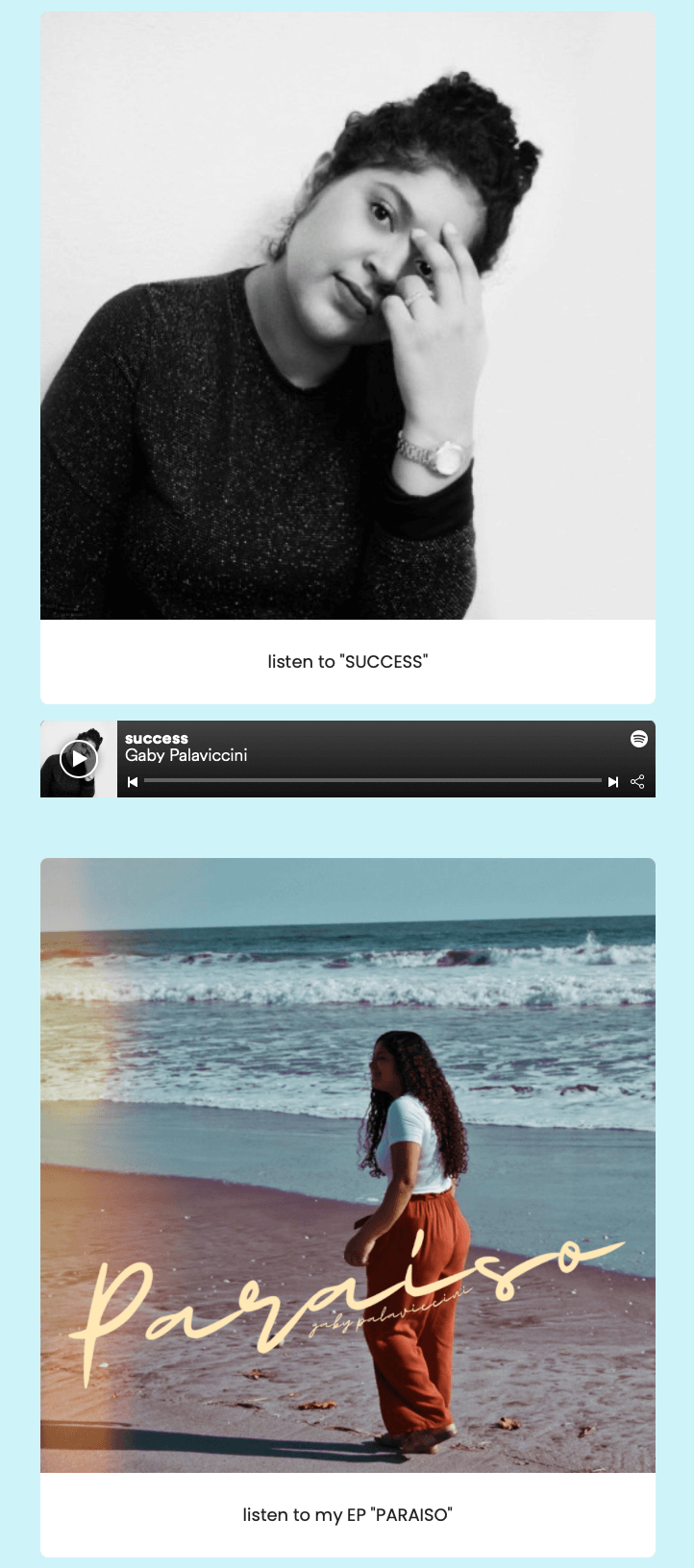 This feature can also be used by non-musicians as well! If there's a song that perfectly captures the essence of your small business that's a creative addition to your page.
2) Create a homepage for your business
Sometimes you might want to do more than just highlight a few key links. Instead, you may prefer a landing page that includes several brand elements. Creating a homepage for your small business is one way to really let your company's personality shine through!
Your landing page can house updates about your services and product while including the other things you care about as well. Whether it's highlighting your business goals, introducing teammates, or sharing customer testimonials, a homepage can provide your audience with a well-rounded picture of your brand and values as a company.
Littleton Food Co-op, a member-owned grocery store featuring local produce, includes a variety of information on their Start Page. From hiring information to article links to podcast news, their layout provides the same content a website's homepage would.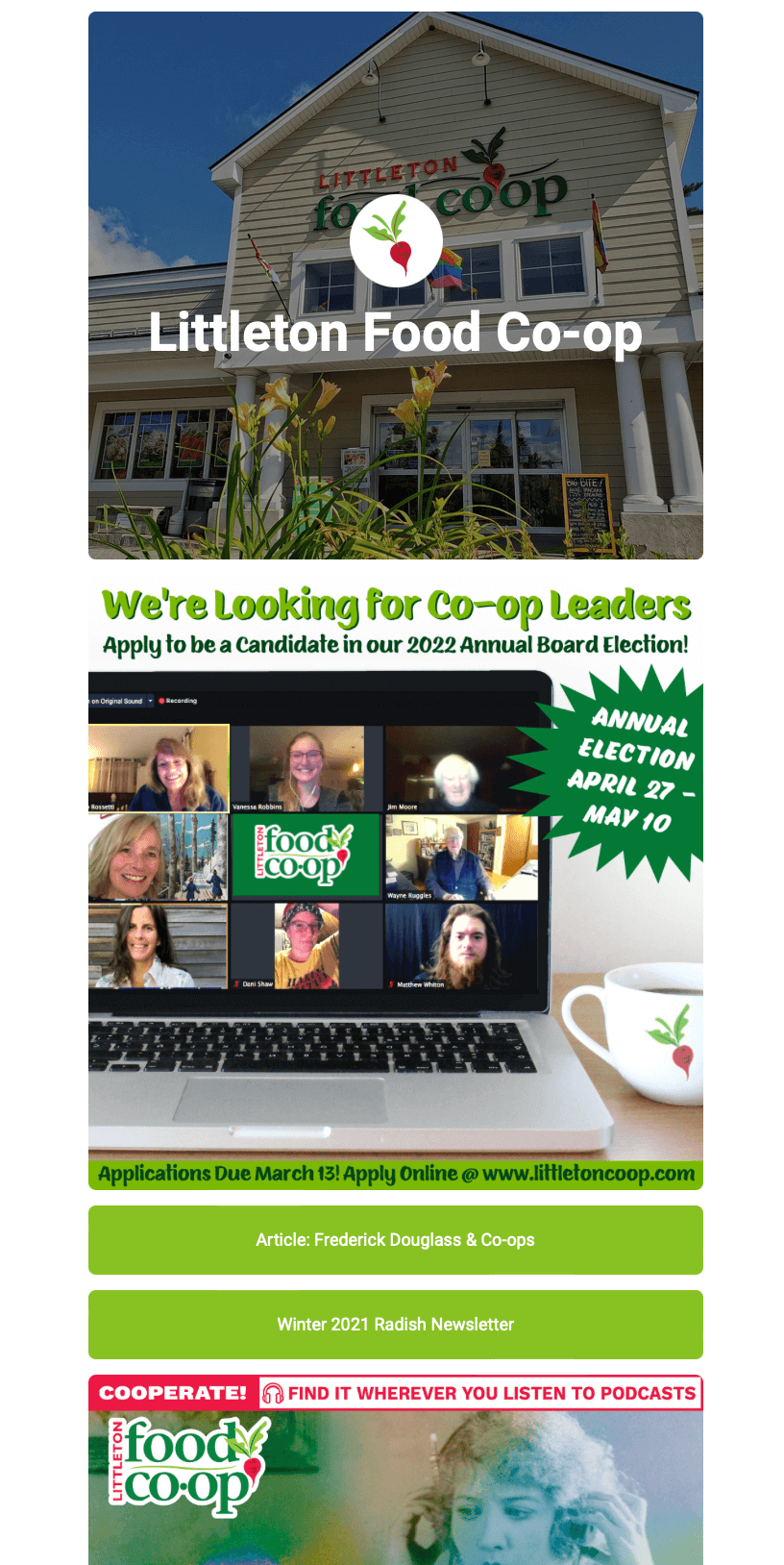 Similarly, The Honey Pot's Start Page prominently displays an events section – akin to one that would be on a website's homepage –  with calendar links to their book clubs, mindful Mondays, and group dance sessions.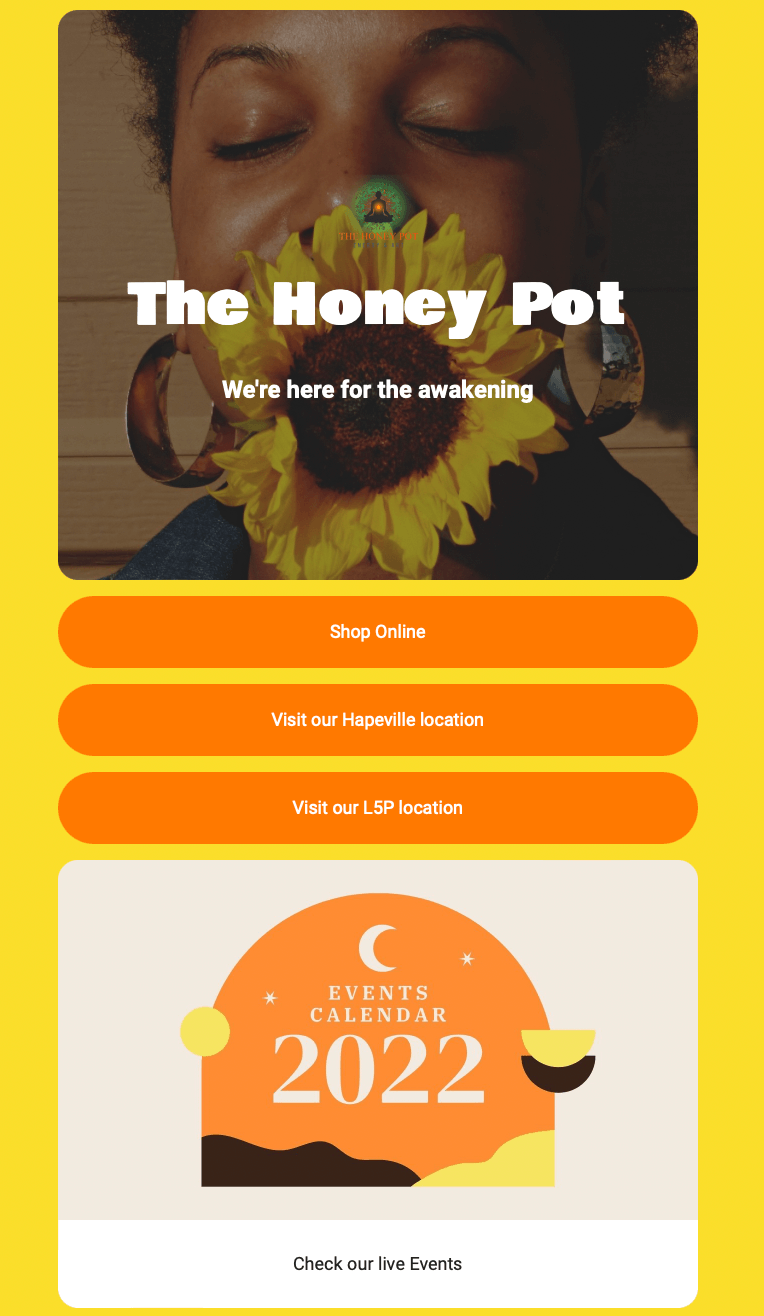 3) Promote a call to action
Research has shown that some of the most effective landing pages have a clear call to action (CTA). Examples of common CTAs are "learn more," or "subscribe now". This direct language can be a game-changer for your sales funnel.
Humera, an illustrator who runs her own sticker business, Sticks & Stones Sticker Club, crafted her Start Page to have a clear "Sign Up" button at the very top where followers can register to purchase her latest merch drop (this month features Isabela from Encanto!).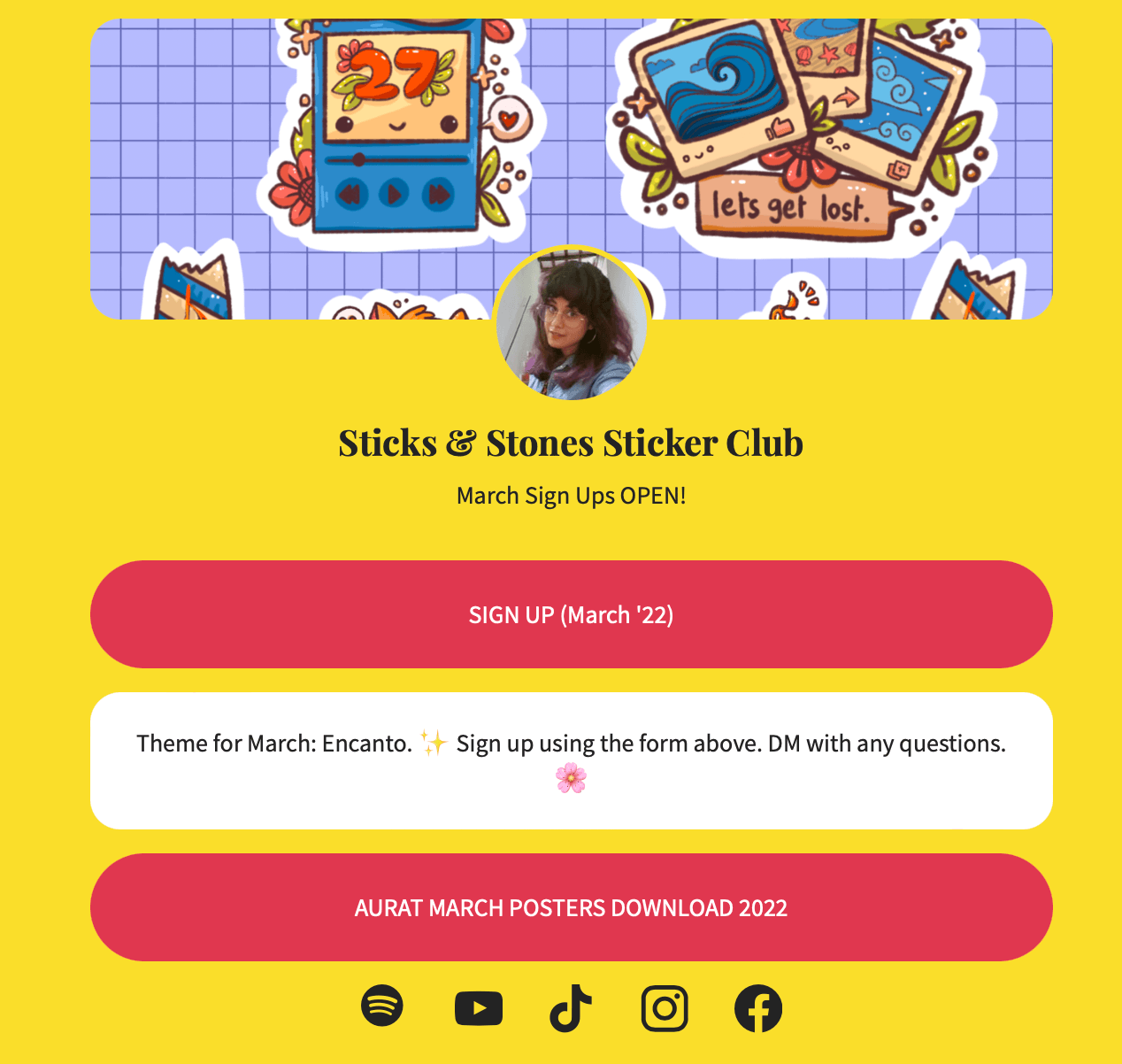 Similarly, SEforALL, an international organization with the goal to work towards sustainable energy for all, includes a CTA on their Start Page with the phrase "Registration is now open," encouraging followers to sign up for their upcoming event.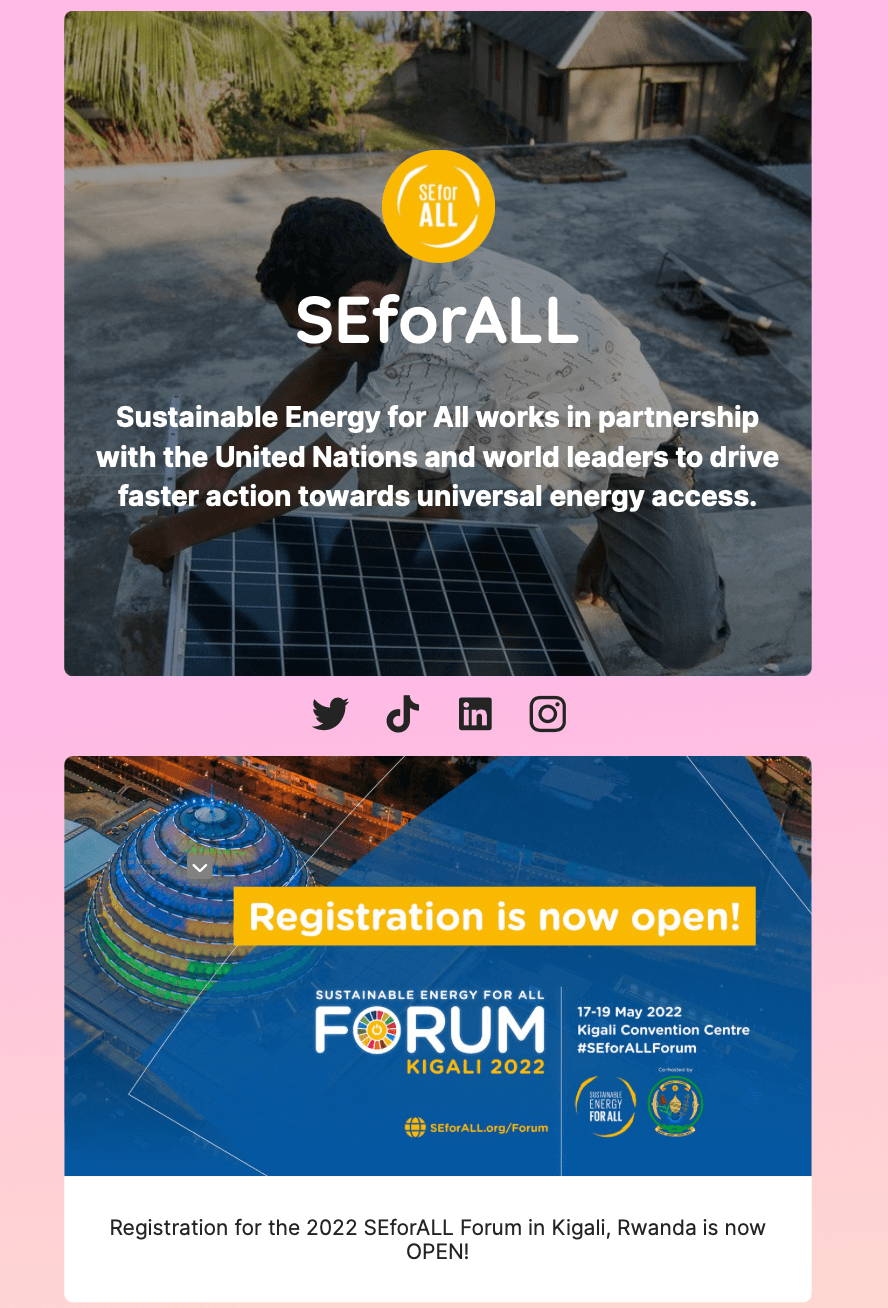 4) Let your work speak for itself
As someone who runs a small business, you put in a lot of effort making sure your services and products are top quality, and sometimes images are simply the perfect medium to display your hard work.
A visual artist from Toronto, Melissa Falconer's Start Page allows for a seamless display of her various projects – from her phone cases to stunning art prints to apparel, using the image block in between her CTAs.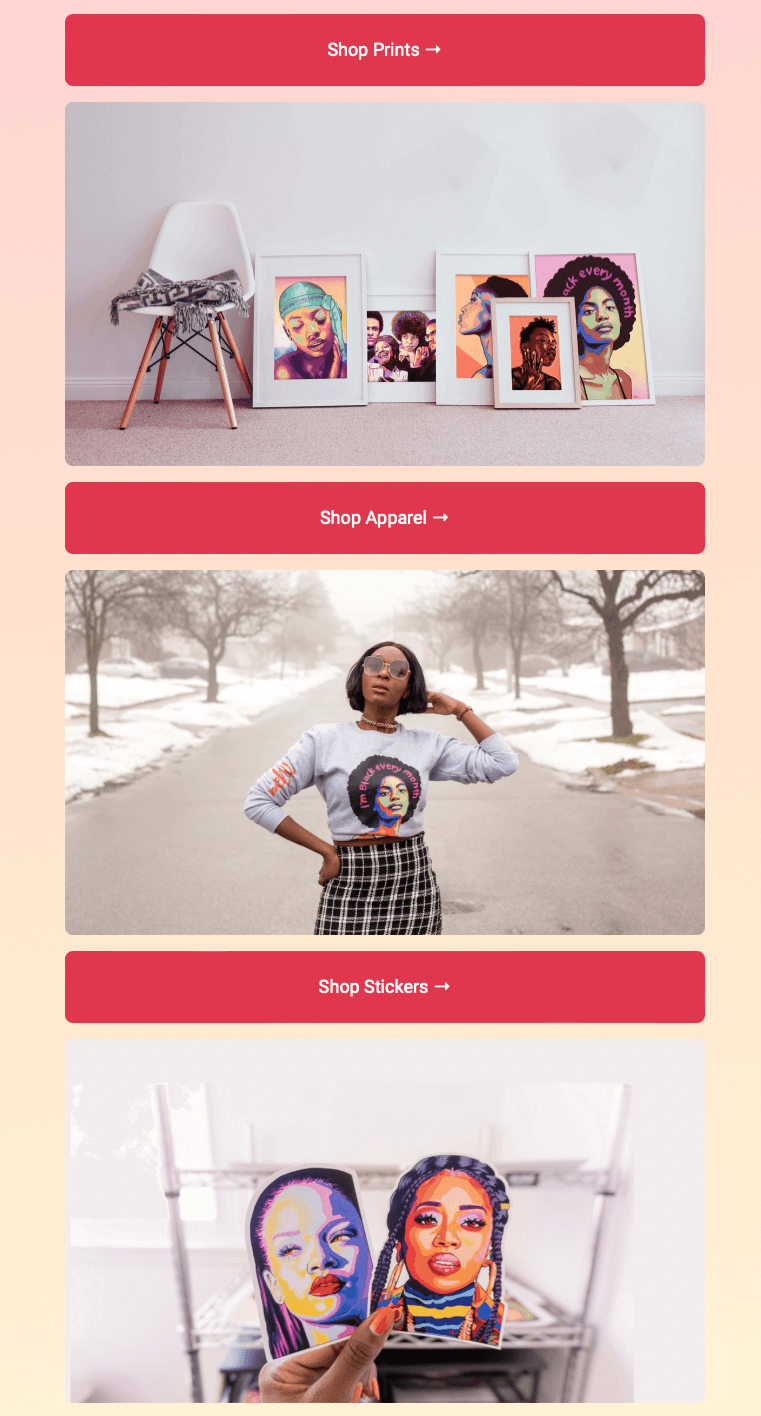 Dinnerly, a meal delivery service, also utilizes its Start Page to highlight their menu. Not only does the site provide a link to each one of their featured recipes, but they also include a picture of the meals, enticing followers with delicious-looking food.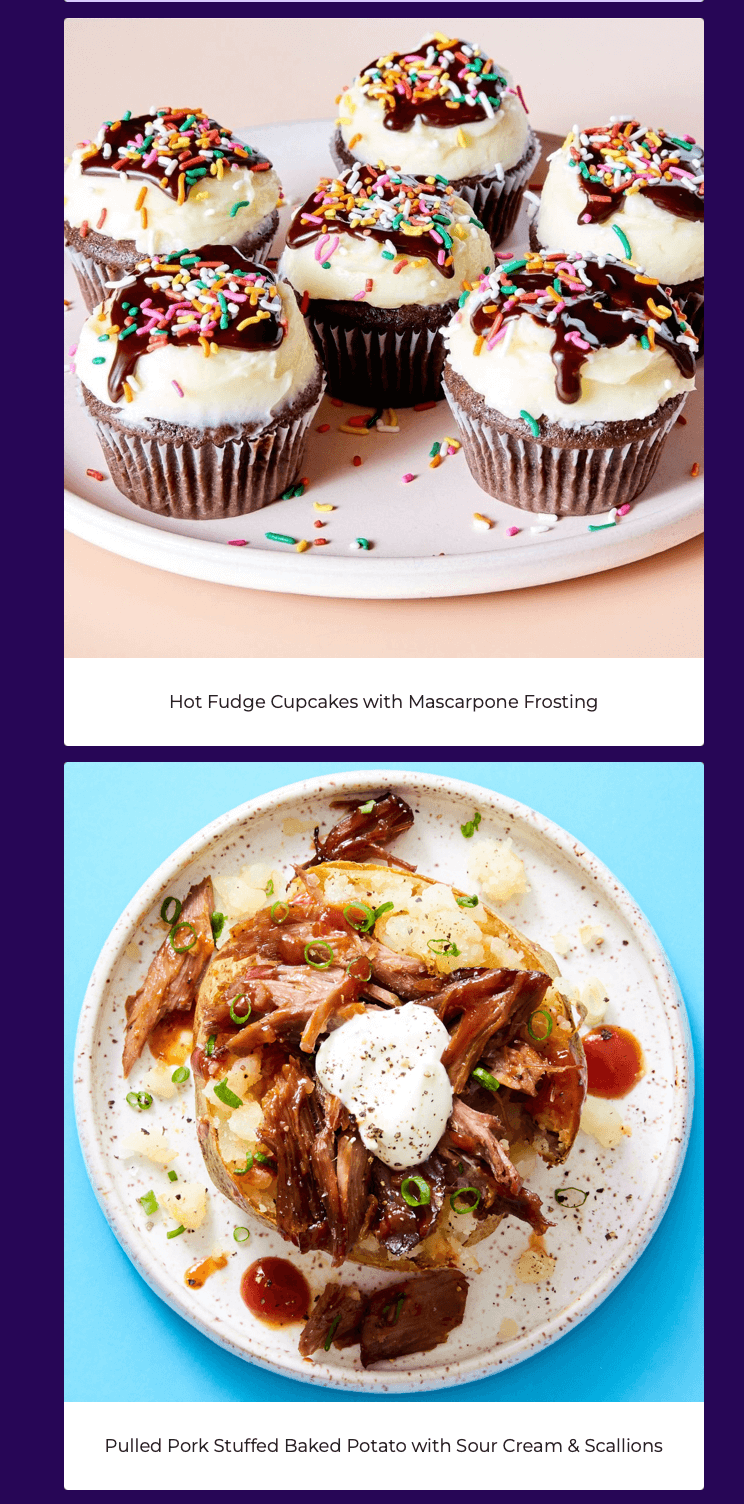 Your products don't have to be the most conventionally aesthetic in order to utilize Start Page's image blocks. Rope.com's Start Page includes visuals of each of their ropes to differentiate their products from one another. This layout allows customers to clearly see which type of ropes are best suited for certain activities.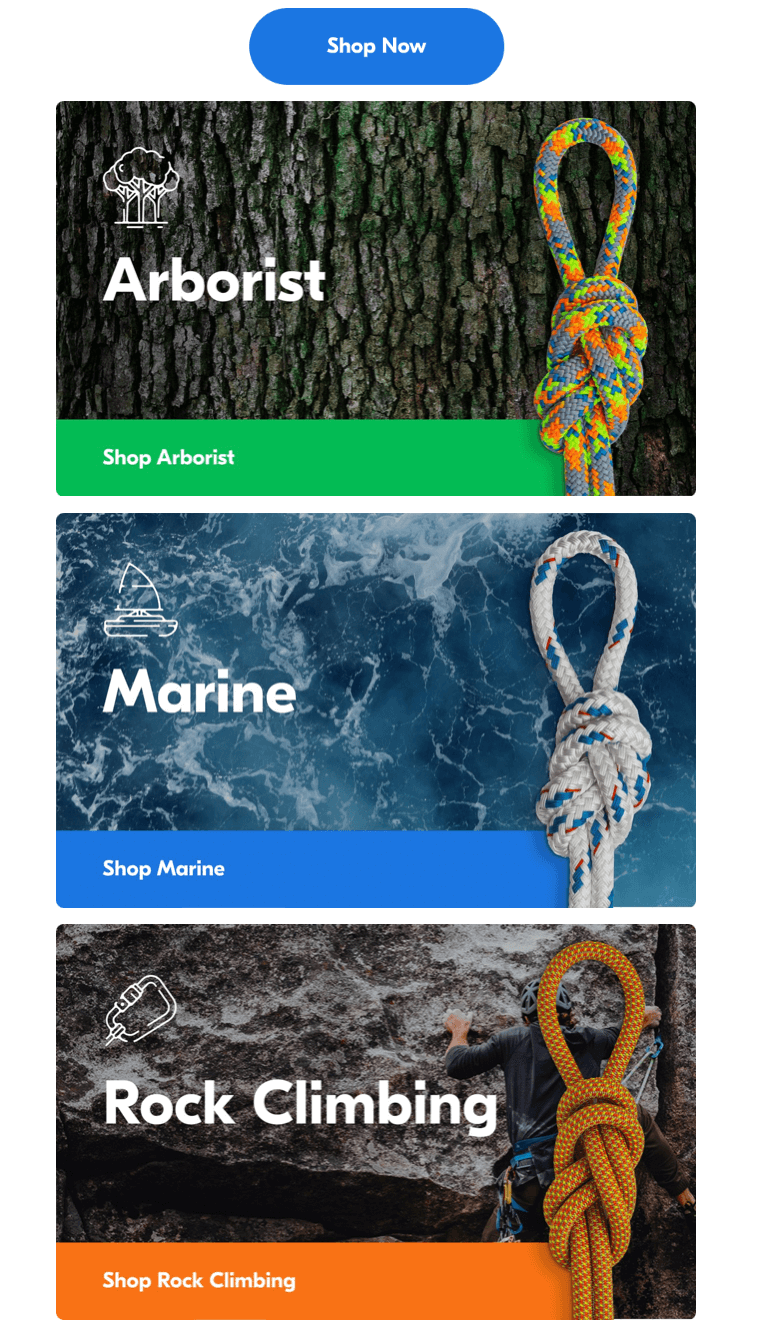 5) Spread awareness for social causes
For some businesses, raising awareness for certain causes is what they want to spotlight. The Digital Fashion Group uses their Start Page to support Ukraine as they prominently display a photo of a dress with Ukraine's official colors on their page. The picture is linked to their "Support Ukraine Collection," which features digital fashion designs in blue and yellow.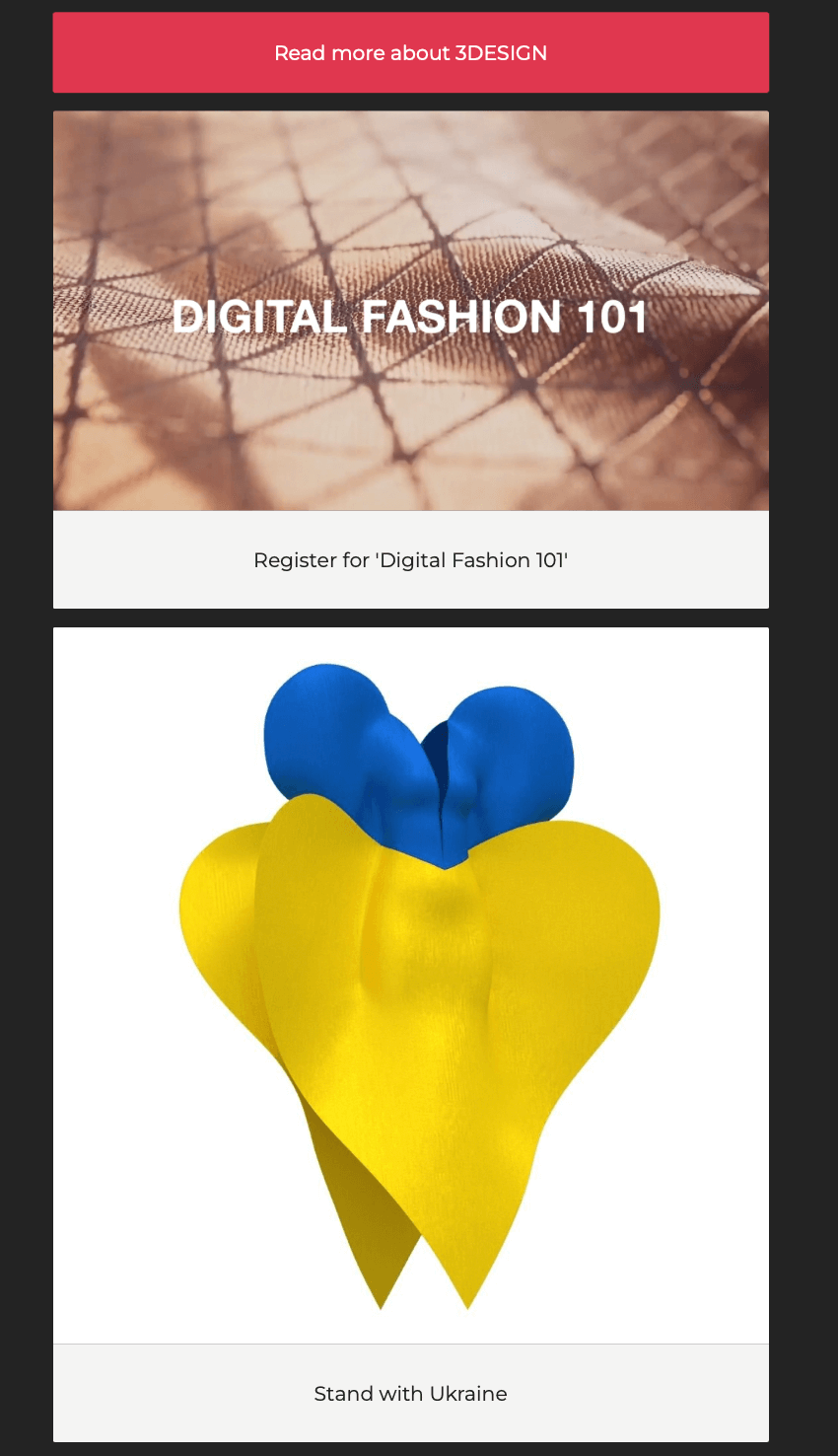 Here, Sara Bozich, an influencer and marketing strategist with the aim of bringing people together, highlights local Black-owned businesses via Start Page.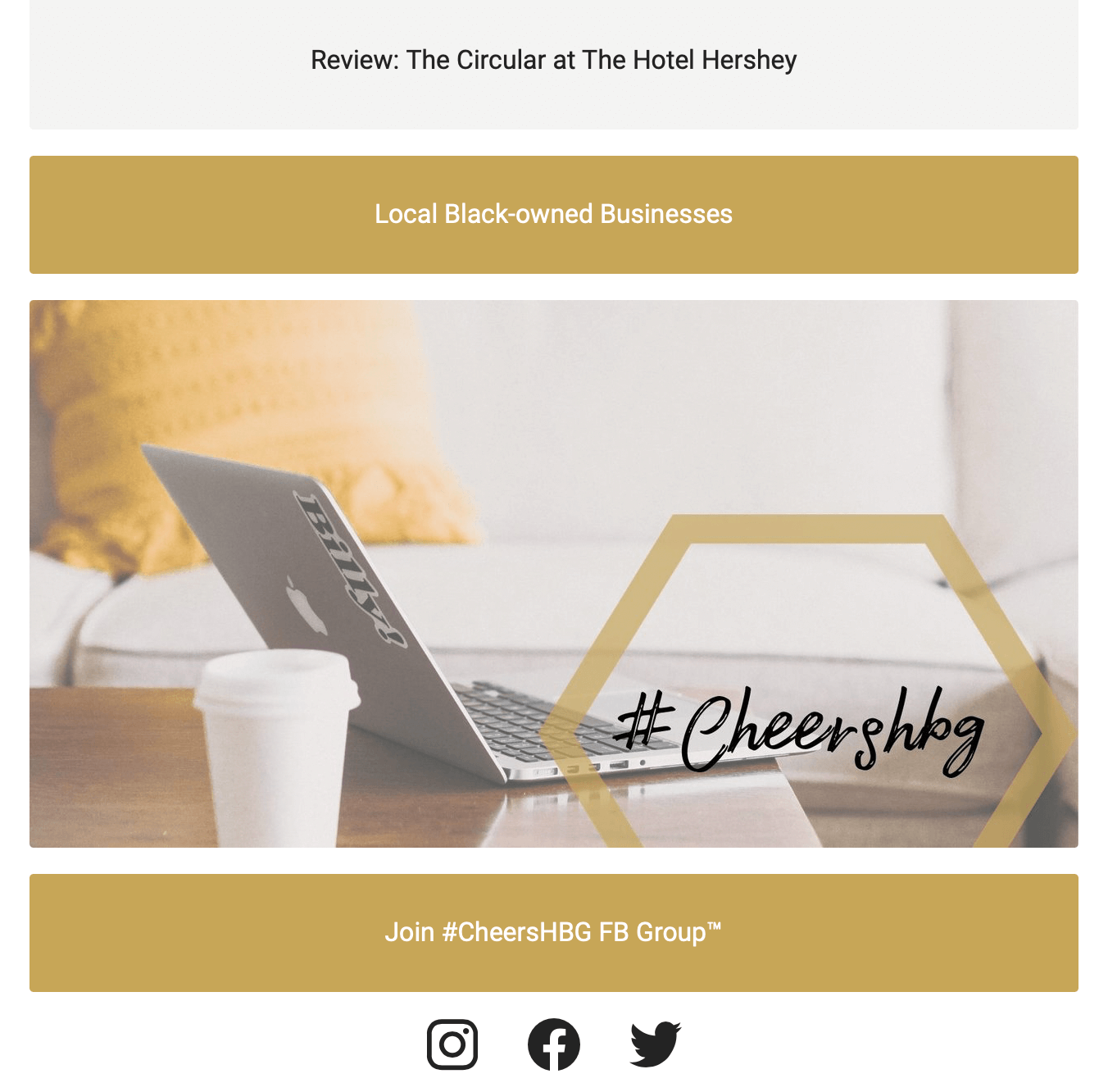 The USA Triathlon also has a dedicated section for Women's History Month on their Start Page.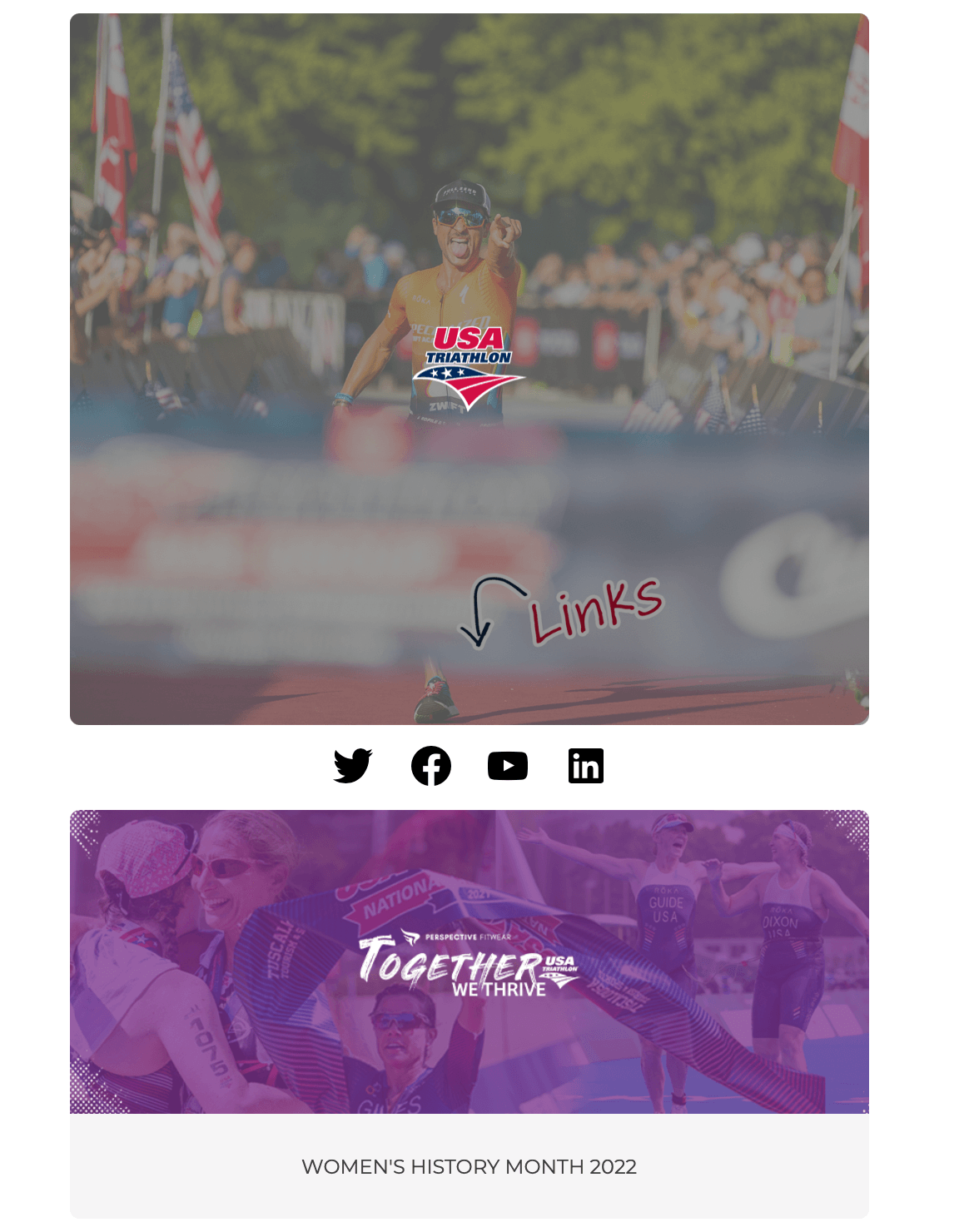 By including important social causes on your Start Page, your business can highlight these events year-round. The state of the news cycle often means that current events only get a short duration of airtime, even though the effects of these incidents can last for years. When you continue to stand up and support impacted communities, it shows your interests in these causes are genuine rather than performative.
Figuring out how to utilize your link in bio on Instagram is challenging when there are various aspects of your business you want to highlight. But making a Start Page can be a fun and creative experience for you and your team! Not only does it allow you to link out to multiple brand elements – eliminating the decision fatigue –  but you can customize your landing page to reflect your brand's voice and values. This will help your customers have a better sense of your company. From choosing the color scheme, fun visuals, and additional creative elements like music, your Start Page will perfectly represent your brand.
And the best part? You can easily update your Start Page to ensure your customers have the most relevant information.
Once you've designed your Start Page, send us your link on Twitter! We'd love to see how you've set up your page.
Brought to you by
Did you find this article helpful? You might also like our all-you-need social media toolkit.
Get started for free now