According to an Instagram survey, 50% of people have gone to a website to purchase a product or service after seeing it in Stories. Once you learn how to add a link to an Instagram Story,  you can drive traffic to your website and increase conversions and sales.

Here's a quick step-by-step guide on everything you need to know about adding Instagram's new link sticker to your stories.
💡
Schedule your Instagram posts, carousels, stories, and reels with Buffer
Visually plan your content calendar and make your profile a "must-follow" with Buffer's suite of
Instagram scheduling and analytics tools
.
What Are Instagram Stories Link Stickers?
Instagram recently replaced the 'swipe-up´ link option from stories with a clickable link sticker. Previously, the Instagram swipe-up feature could only be used by accounts with over 10K Instagram followers. But now, any Instagram account, regardless of its size, can add a link to Instagram Stories! So you don't have to be an influencer or have a verified account to take advantage of the sticker feature.

Link stickers appear on your screen just like any other Instagram Stories sticker — but with a clickable link icon.
They are easy to customize based on your content and branding. You can move them around, rotate and resize them, or change their color. And when Instagram users tap on a link sticker, they are taken to the landing page of the URL you linked to.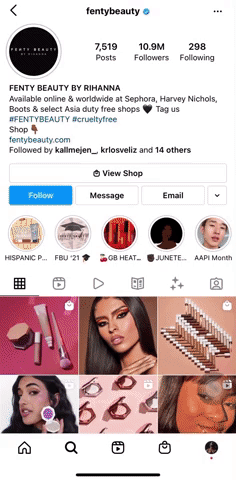 How to add link stickers to your Instagram Stories
Adding link stickers to your stories is quick and easy to do. Just follow the steps below.

1. Open the Instagram app on your phone and tap the plus icon in the upper-right hand corner. Next, select Story from the menu and then upload a photo or video to create new content.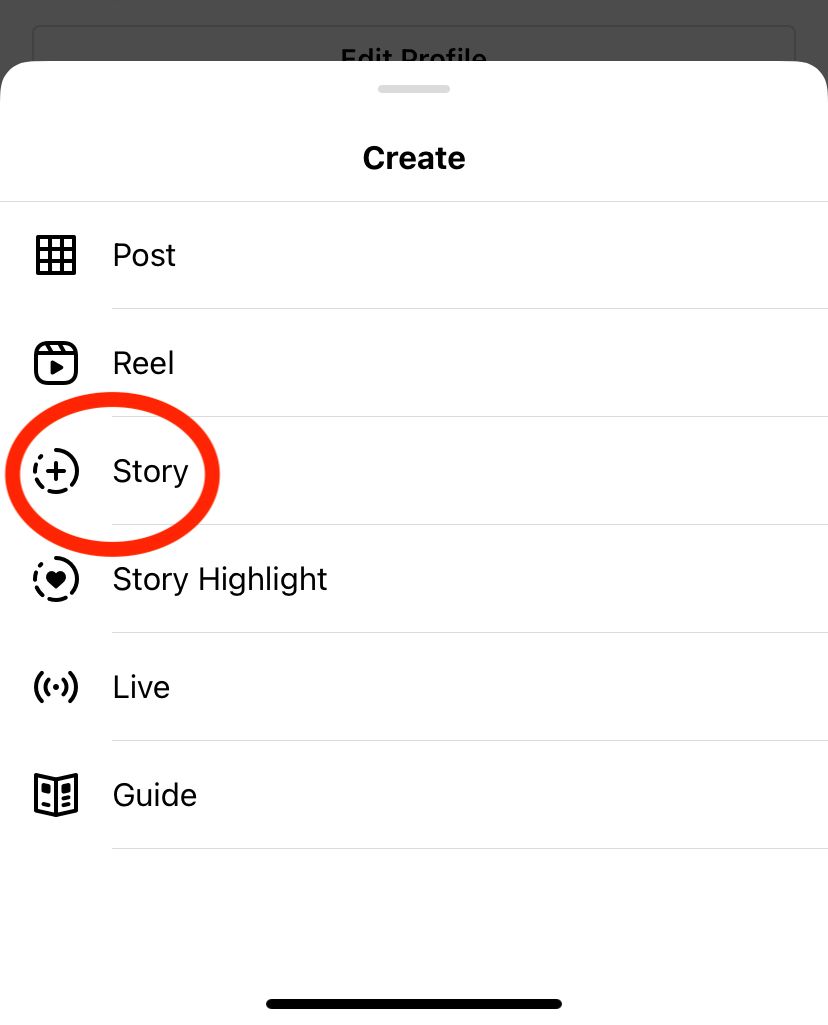 2. Select the sticker icon from the sticker tray and then choose the link sticker from the options available.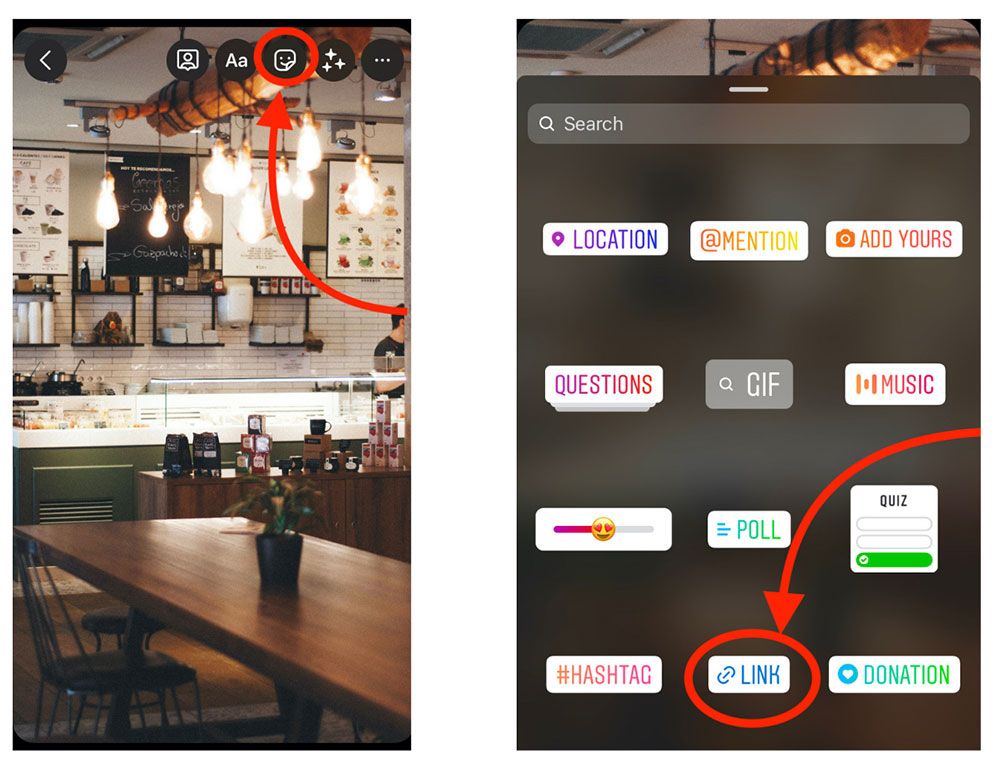 3. Paste your URL in the link field and then tap done.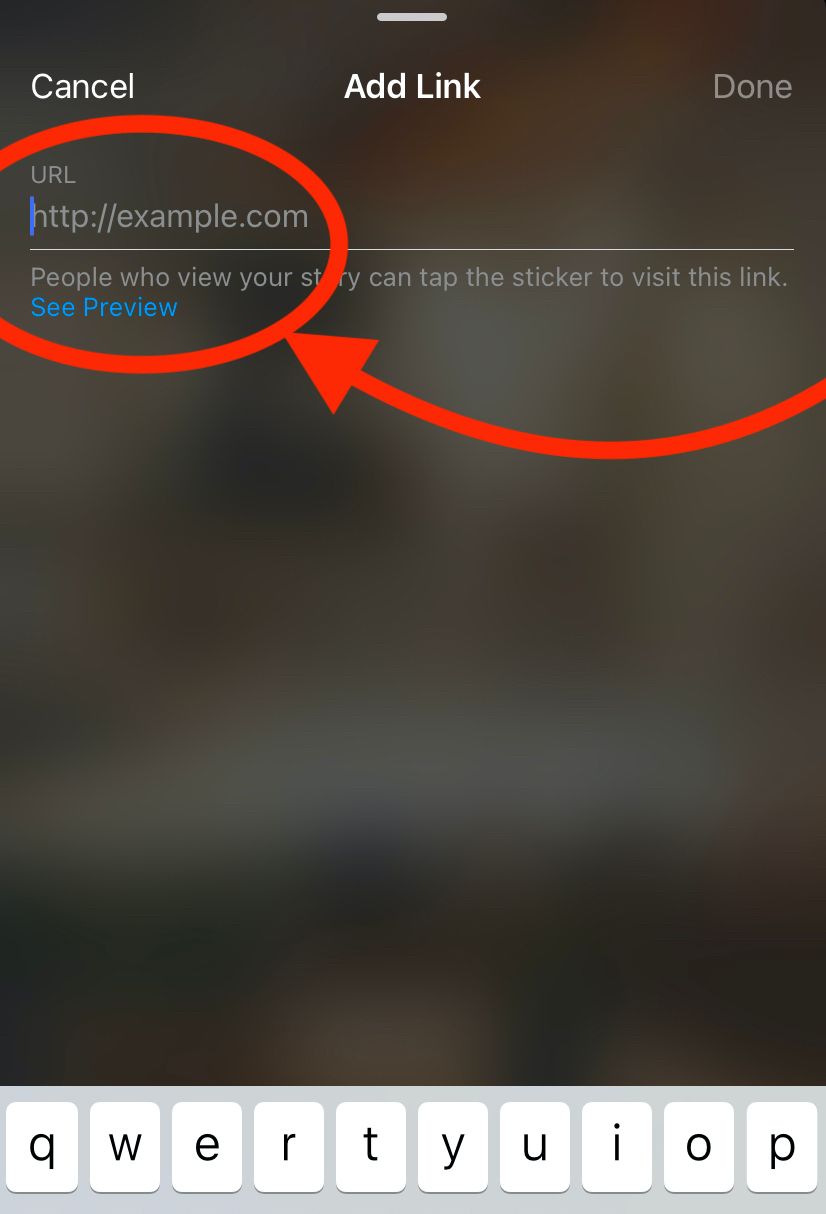 4.  Adjust the color and size of your link to match your brand aesthetic.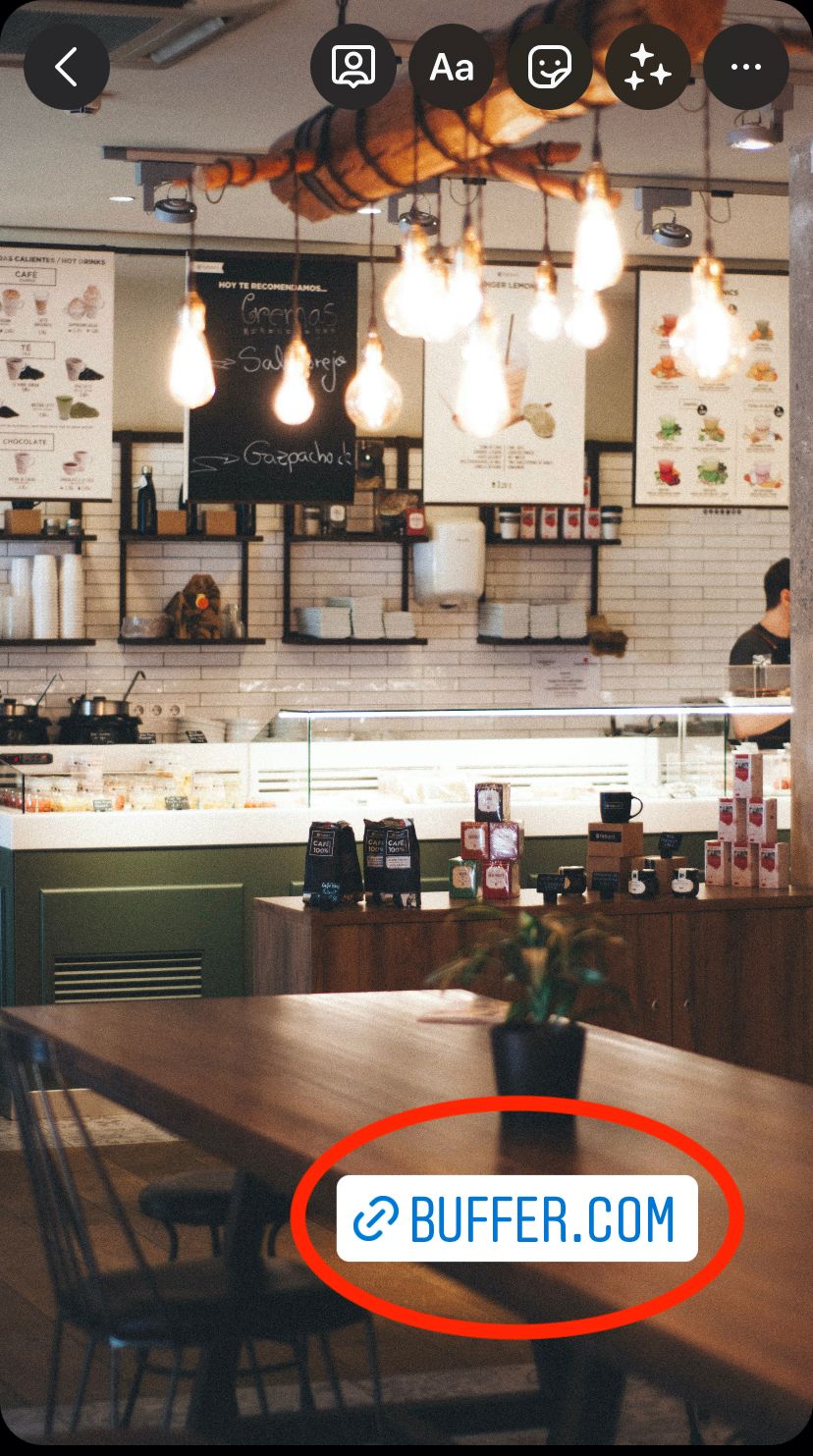 Ways to use Instagram Link Stickers
Now that you know how to add a link to an Instagram Story, you can use this new feature to promote different types of content.
Promote blog posts
Before Instagram introduced link stickers, it was tricky to share links to articles, especially if you didn't have access to swipe-up links. But now, it's much easier to get your followers to click directly to your blog.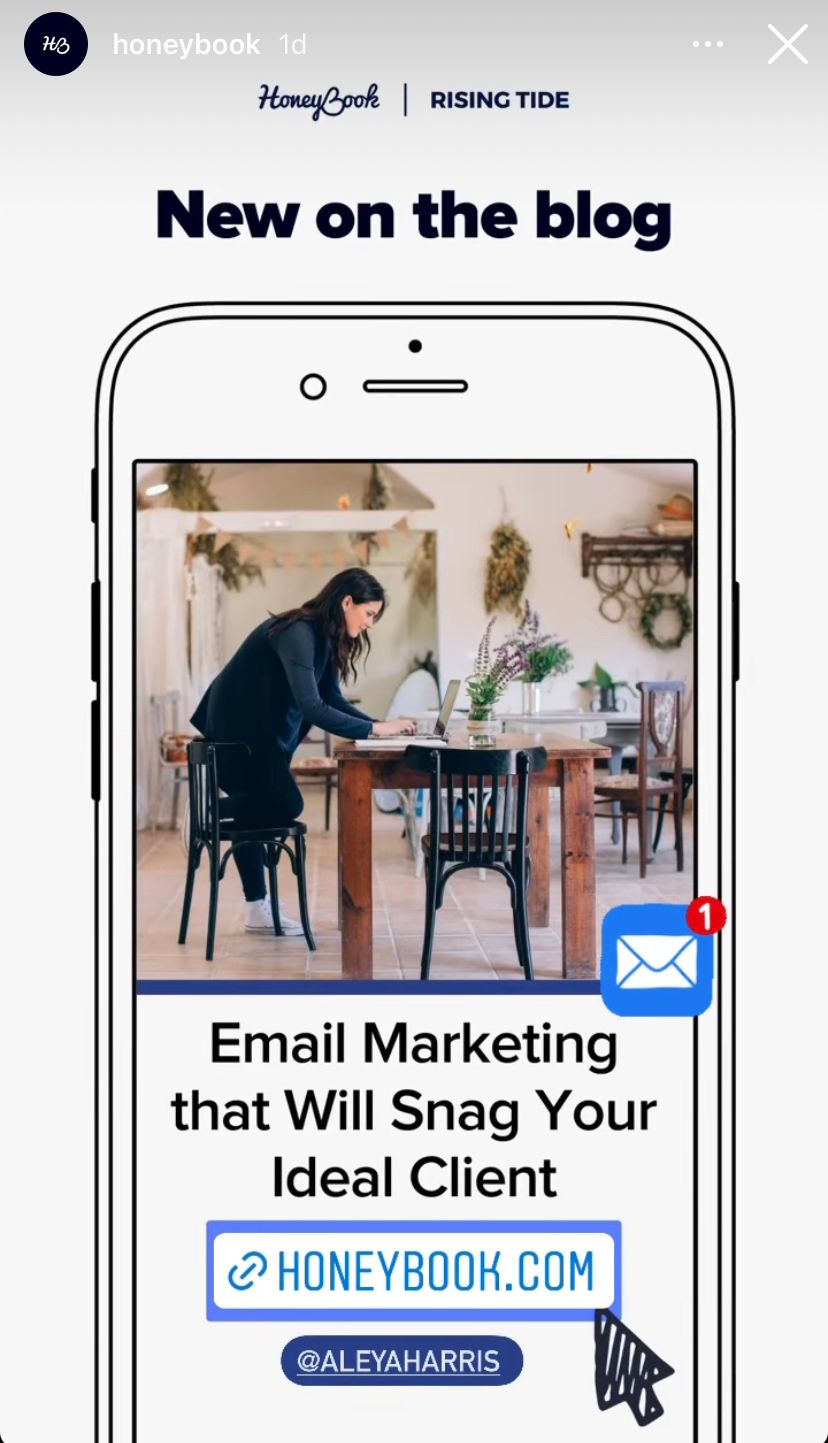 Direct people to specific products
Make it easy for your fans to buy products you showcase in your Instagram Stories. Whenever you post a video or image of something you sell, include a link sticker that takes your customers directly to the product page on your site.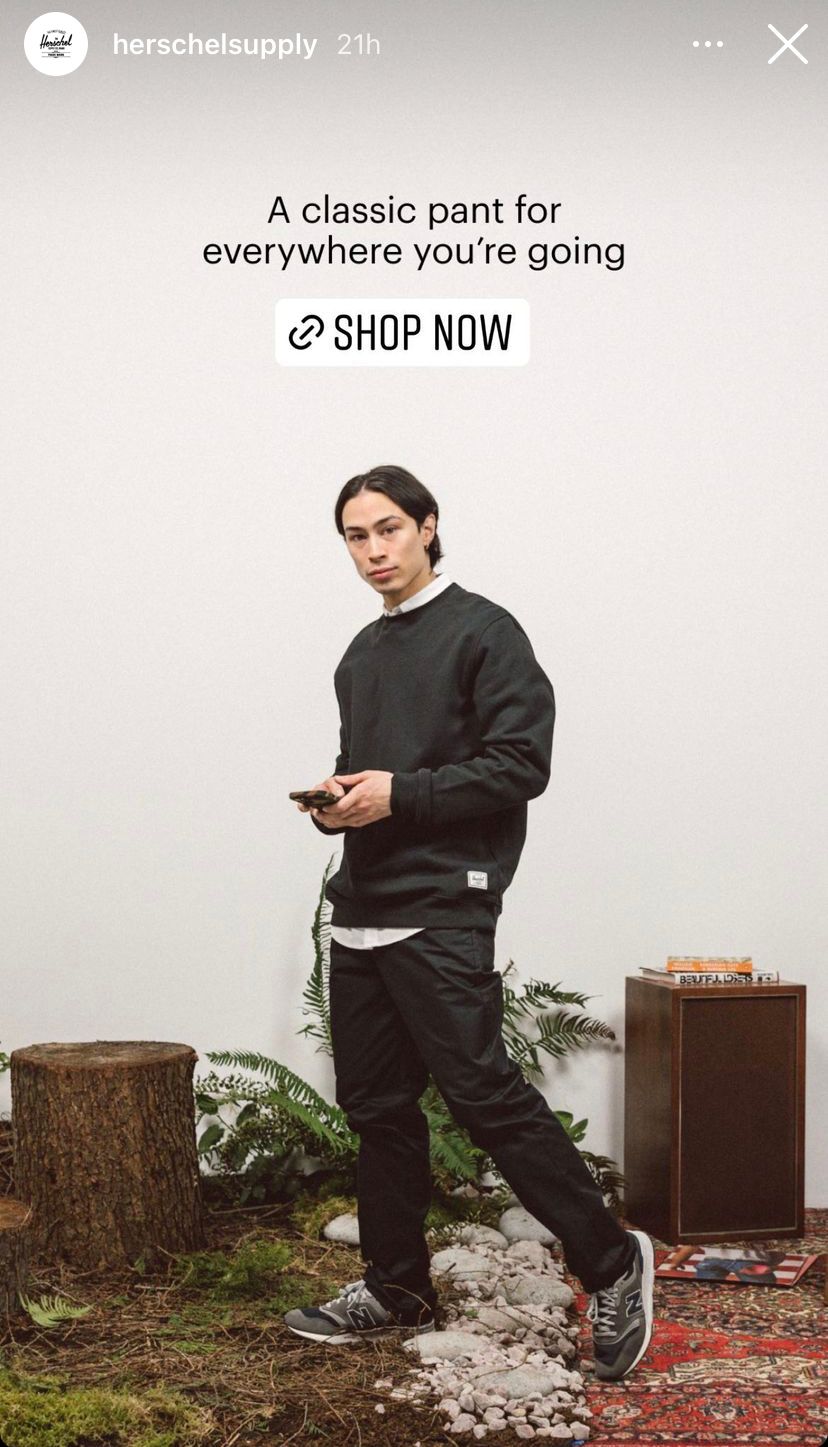 Encourage people to book your services
Use Instagram Stories to share photos or videos of your service in action, answer questions about the service, or feature happy customers. Then, add a link sticker to send people directly to your booking page.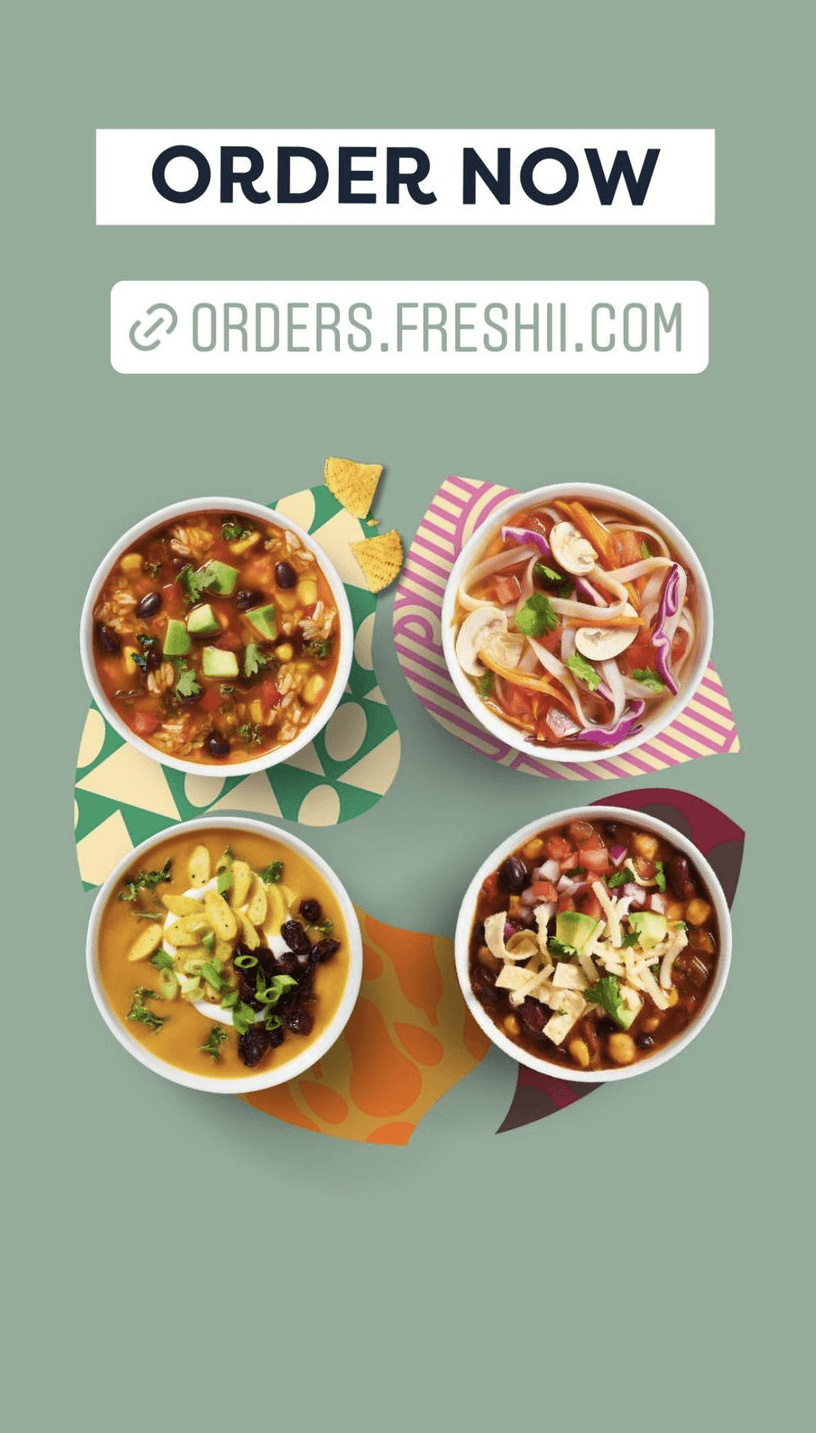 Share event sign-up pages
Whether you're using your website to promote an event or an external tool such as Facebook Events or Google Events to keep track of RSVPs, be sure to add a link sticker to your Instagram Stories so your fans know exactly where to sign up.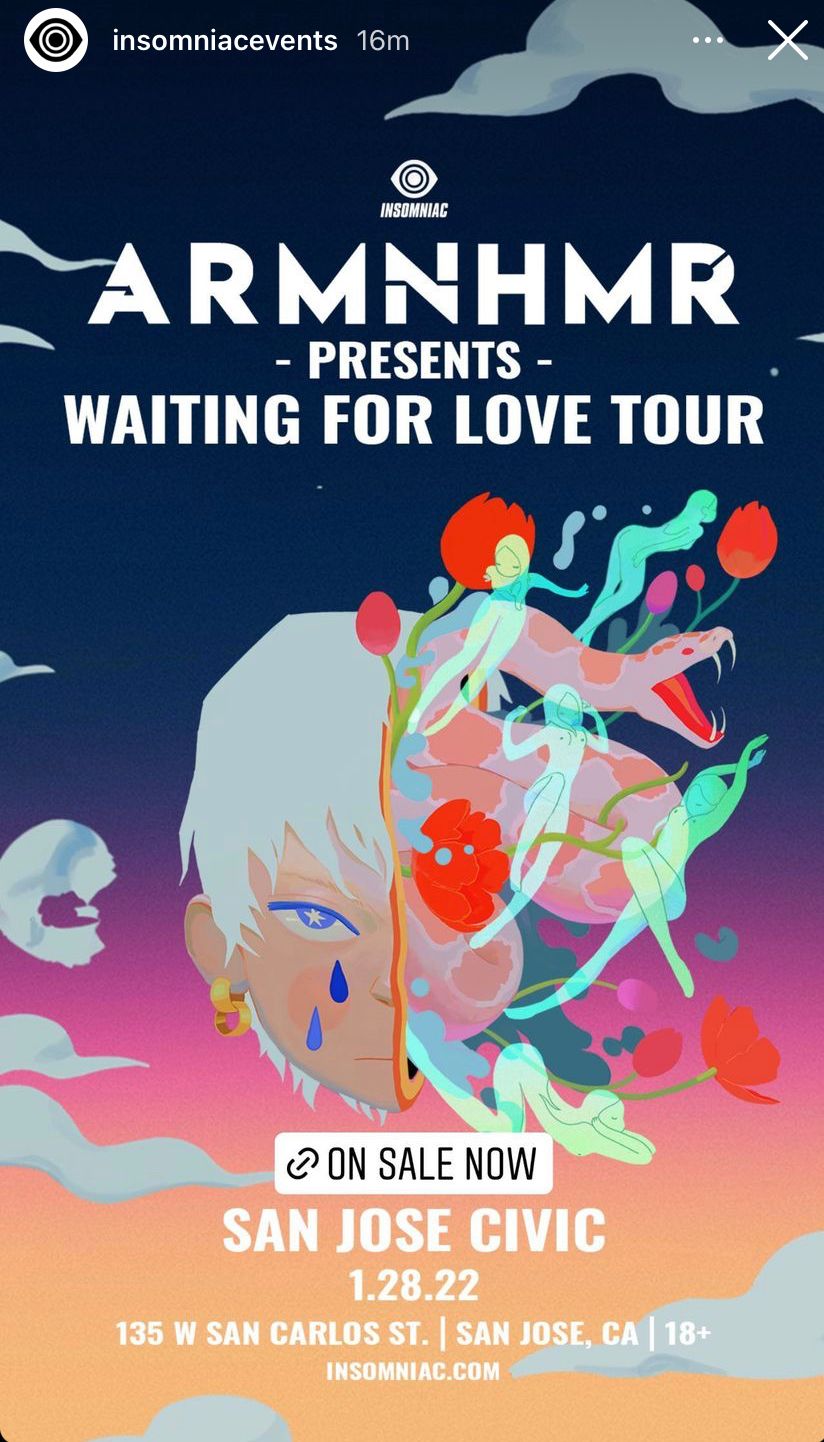 How to get the most out of the Instagram Stories link sticker
Make link stickers an effective part of your social media marketing strategy by keeping some of the following tips in mind.
Use link stickers to engage with your audience
One of the best things about link stickers is that your followers can react to and respond to your stories. This option wasn't available with the previous swipe-up feature. You can use link stickers in your stories to promote your products and engage with your audience at the same time. For example, you can engage your followers with carousel posts, polls, or by asking questions.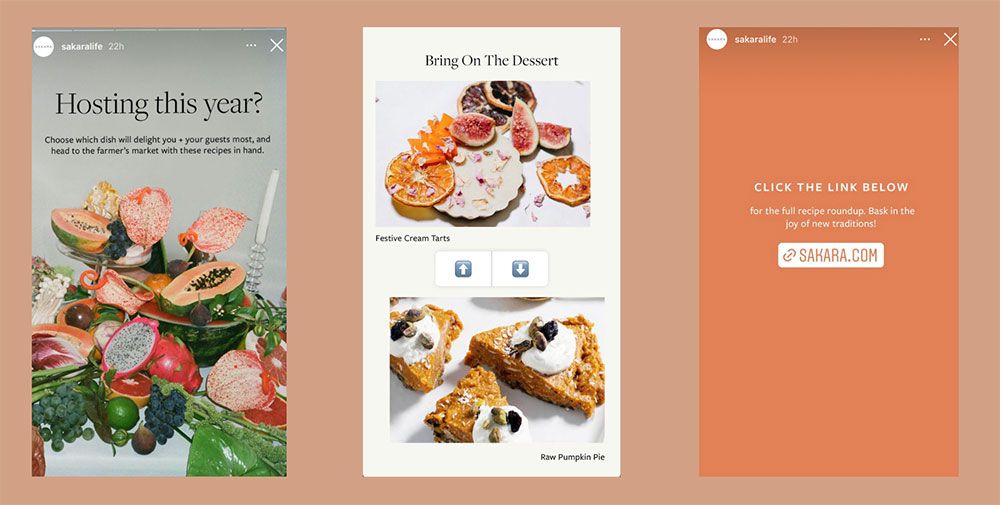 Align your link stickers with your brand's aesthetic
Another advantage link stickers have over the old swipe-up feature is they can be sized and placed anywhere in the story, so make sure they align with your brand guidelines and visual aesthetic.

To help you stay consistent and on-brand, you can create templates for your Instagram Stories in Canva, and then when you're ready to go live, just add the link sticker in a spot that doesn't interfere with your message or aesthetic.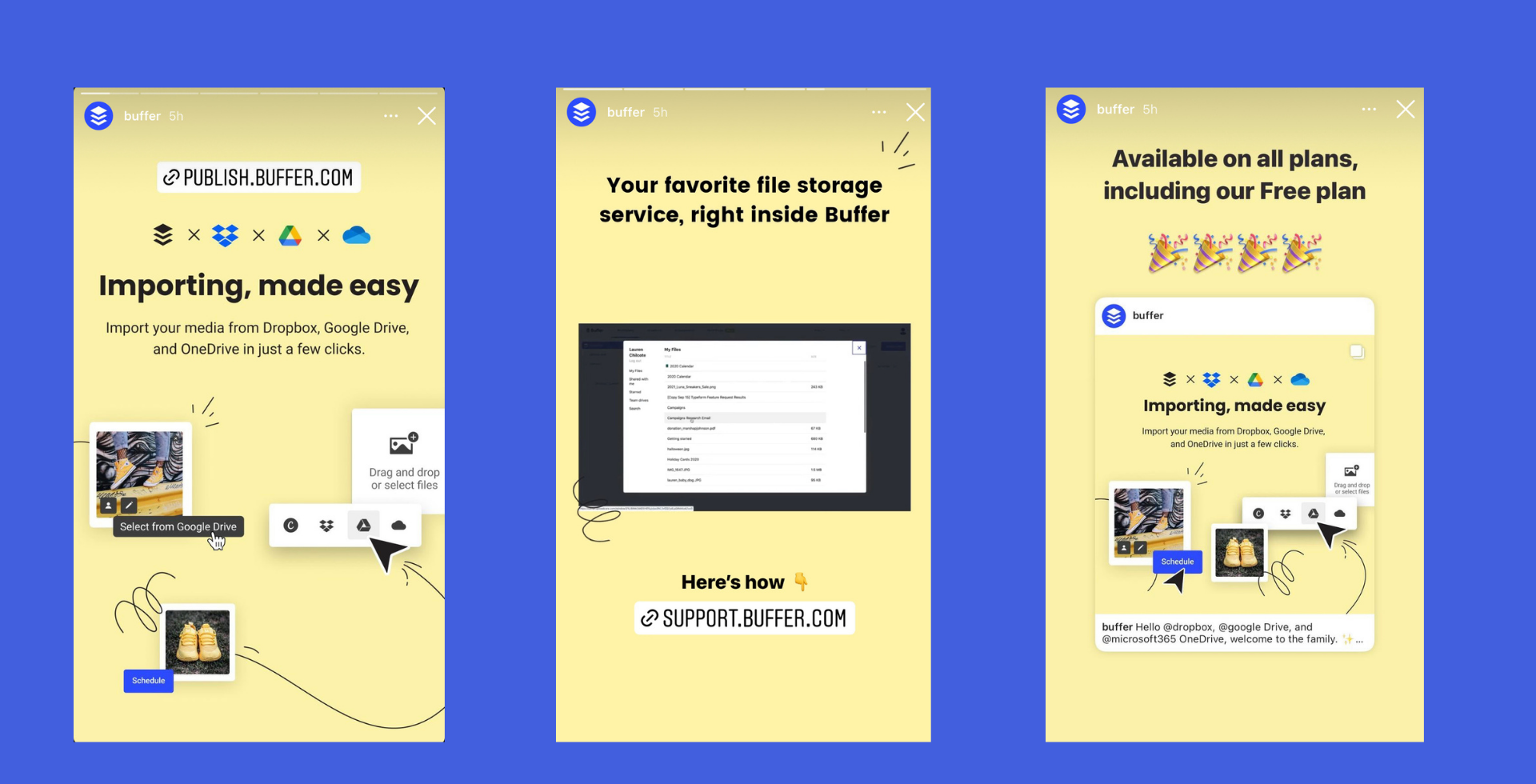 Drive traffic with a clear and strong call to action
With link stickers, you can be more creative and impactful with your CTAs. For example, rather than just saying "swipe-up," you can now use a variety of more deliberate wording like "see more," "learn more," "try it out," "see why," etc.

And because you have greater control over where in the story your link goes, you can also be more deliberate with your CTA placement and create eye-catching stickers that grab attention and compel your followers to take action.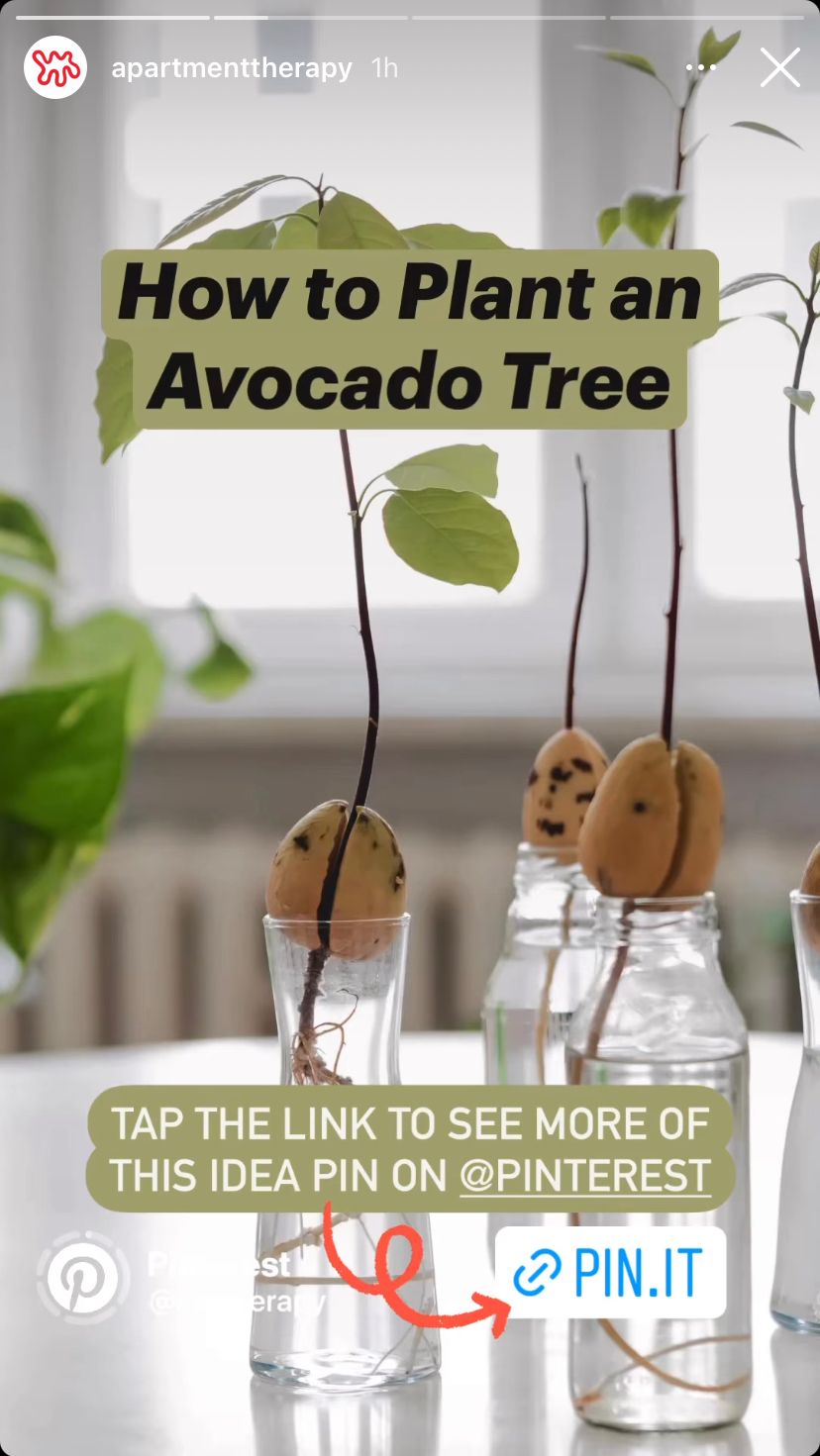 Instagram Stories link stickers are a powerful tool for small businesses
Every day, 500 million people use Instagram Stories. That's a lot of potential eyes on your Instagram Business account. Adding convenient links to your Instagram Stories is an extremely effective way to drive more people to your website. Whether you're selling products, offering services, or promoting content, Instagram Stories Link Stickers give people a hassle-free way to see more of what you have to offer.

Did you know you can schedule Instagram Posts and Stories ahead of time with Buffer Publish? Now that you know how to add a link to an Instagram Story, you can step up your Instagram game even further by planning out your Stories in Buffer. Sign up for a free trial and get started with Buffer, the all-you-need social media toolkit for small businesses.

Brought to you by
Did you find this article helpful? You might also like our all-you-need social media toolkit.
Get started for free now