I was blown away by a show I saw recently which included performances by acrobats and trapeze artists.
The trapeze in particular was captivating to watch. It looked so joyful that I found myself wanting to find out how to have a go!
I love to try new things; new experiences make life fun and interesting.
And I'm incredibly lucky and proud to work for a company that values positivity, happiness and self-development.
Every week we share with each other our self-improvement aims and goals in a public forum, which enables us to motivate and support each other. I feel as though I can do anything with their encouragement—whether I want to improve on my sleep quality, read more, learn French or learn circus skills.
As it happens, there are at least three places to find trapeze lessons in London. It took another week or two to commit to the idea, and then to find a friend prepared to join me.
And then I did it: I booked a lesson at the Gorilla Circus Flying Trapeze School.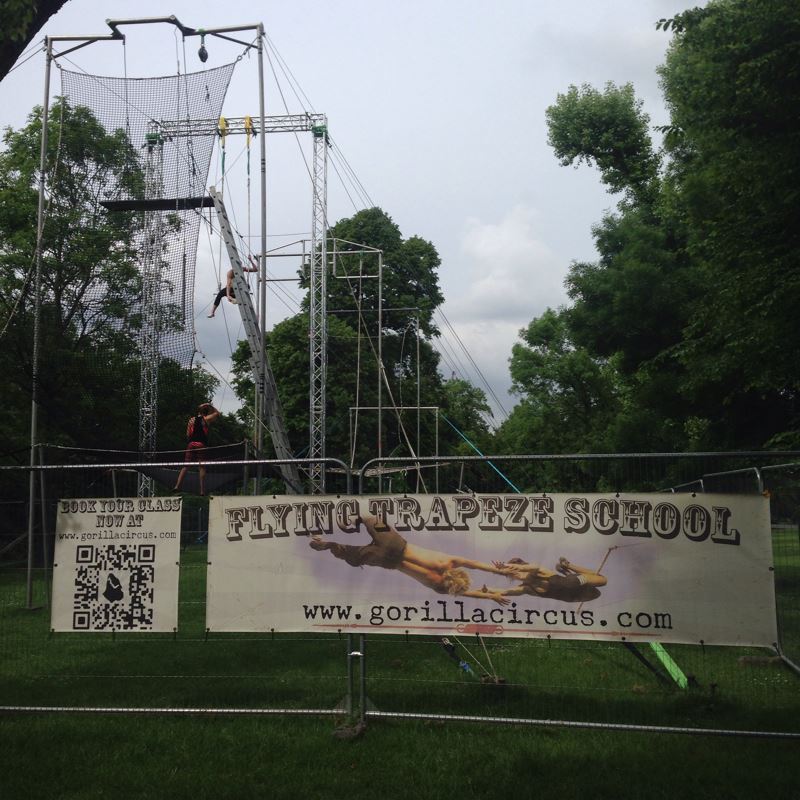 On arrival, they had us sign one of those forms that have you nominate your next of kin, and tick the box to accept the fact that you could get seriously hurt. I figured that trapeze injuries would make for good stories down the line, and signed up. And then we got on with it!
No time to be afraid
A few stretches and warm-up moves and we were on the low bar, practicing hanging upside down by our legs. Just a few minutes later I was in a harness climbing up a ladder to a platform 25 feet up. There was no opportunity to get anxious or worry.
At the top of the platform, I was told where to stand and what to hold on to and with a "Ready … HUP!" I found myself flying through the air, trying to remember what the instructors had told us!
And I loved it. I generally wouldn't describe myself as coordinated or flexible, and yet somehow I did this on the second attempt:
I can't believe that's me in the video! It was the most incredible rush! I can hardly describe it.
Over the course of two hours I got to try three tricks, including letting go of my trapeze and being caught by the instructor. I had no idea that would be part of the first lesson!
Climbing the ladder for that one was by far the most apprehensive that I got. And when it all somehow went to plan it was the most elated I felt! I climbed down from the net with a massive grin on my face and my whole body shaking from the surge of adrenaline, and went in for a big hug with my friend and some rather wobbly high fives from my classmates.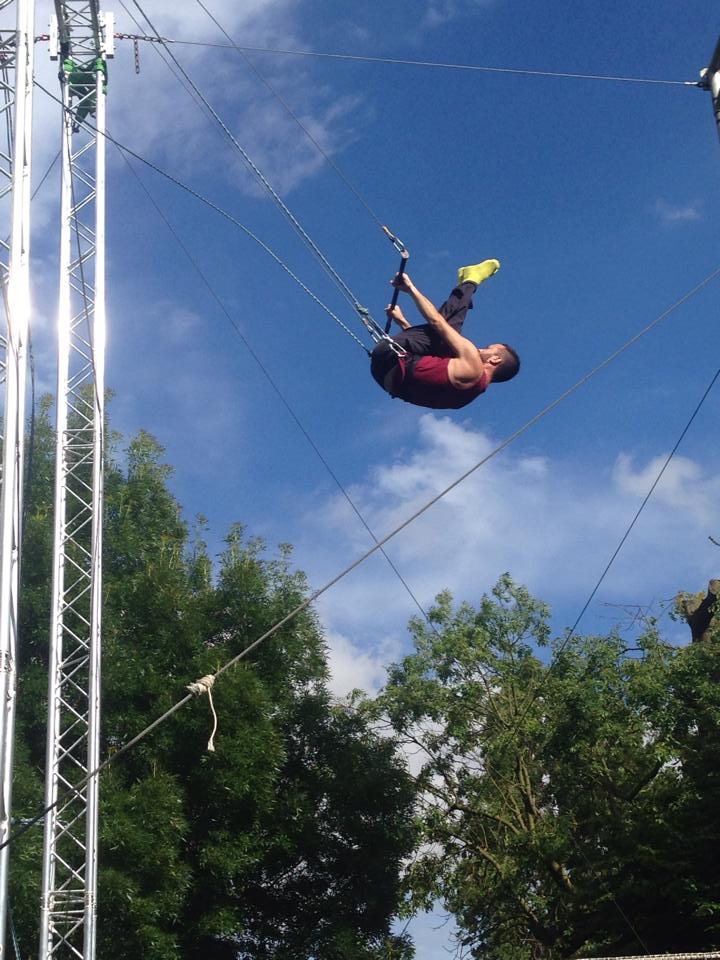 When to hang on, when to let go
I found the whole experience immediately addictive, and I can't wait to go back. As well as the one-off drop-in lesson that I took, Gorilla Circus runs a 4 week course. I can see myself signing up.
One of the things about the trapeze lesson I particularly loved was that there was no time to get scared. I'm fairly sure this was the intention of the instructors.
I truly believe a lot of the challenging and scary things in life wouldn't be so hard to accomplish if you didn't spend time worrying about them first, and just got on with it.
I also had the realisation that flying the trapeze is a good metaphor for some other life experiences – it's a whole lot easier if you know when to hang on and when to let go!
This post originally appeared on my personal blog. Follow me there for more about me and my adventures on the ground and in the air.