The Buffer team has just returned from our 7th all-team retreat in Hawaii, during which more than half of the team was meeting face-to-face for the very first time. One of our first-timers, Ross Parmly, shares this reflection of the week.
Celebration has followed so much of my Buffer journey.
Celebrating the moment Carolyn's name showed up in my inbox for the first time. Celebrating the beginning of bootcamp. Celebrating the moment I was permanently united with this wonderful team.
And of course, constantly celebrating the joys of remote work. Being part of a distributed team is remarkably unique experience, one filled with endless blessings.
Yet despite all of this celebration around life as a remote worker, this week I found myself constantly celebrating the joy of physical presence.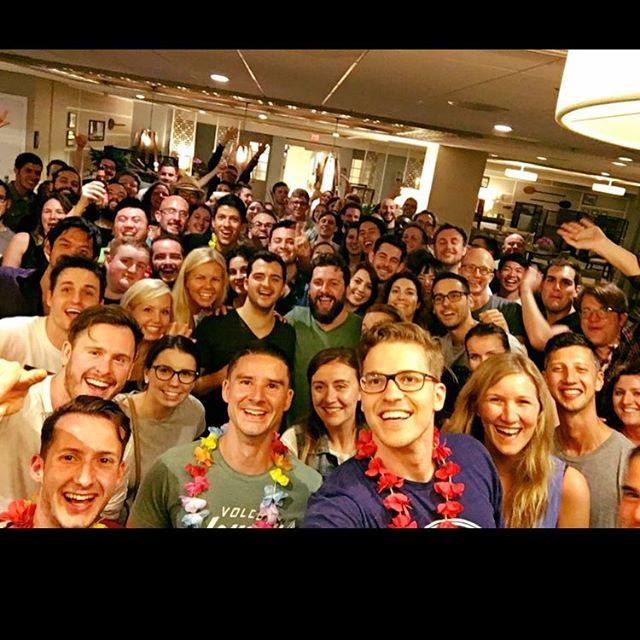 I began to realize that working with the greatest team in the world doesn't feel complete without the chance to experience real hugs, across-the-table high-fives, and in-person moments of vulnerability.
As a result of the retreat, my Buffer experience feels like it has transitioned from black and white to full color.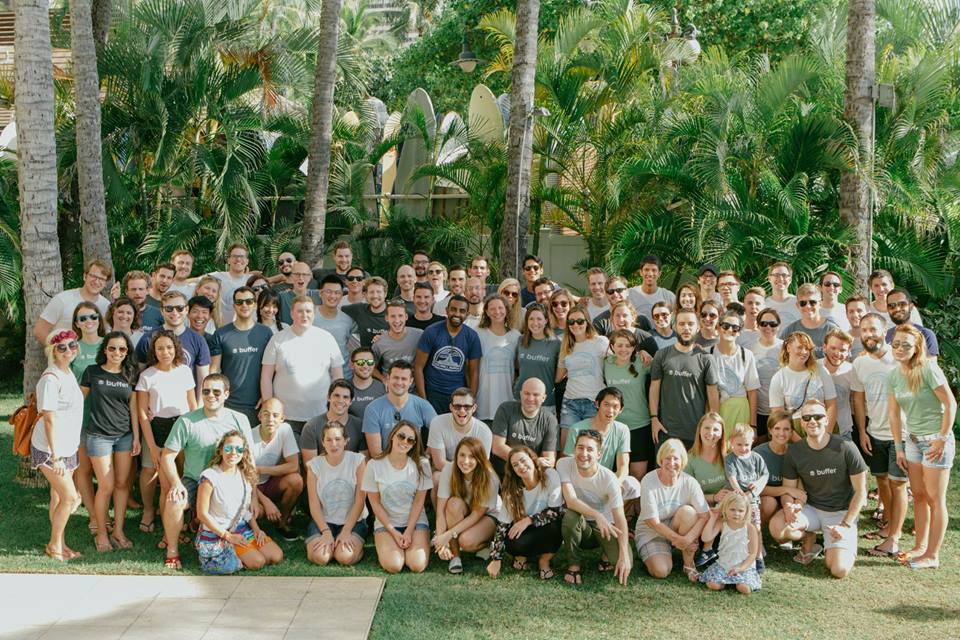 I remember specifically the moment where this happened. On the first day of retreat I walked into the hotel lobby and saw Dave's face light up from across the room.
As we hugged for the first time it hit me that I was finally in the presence of someone I had come to know and love from a distance, and being here together felt so much better than being somewhere else apart.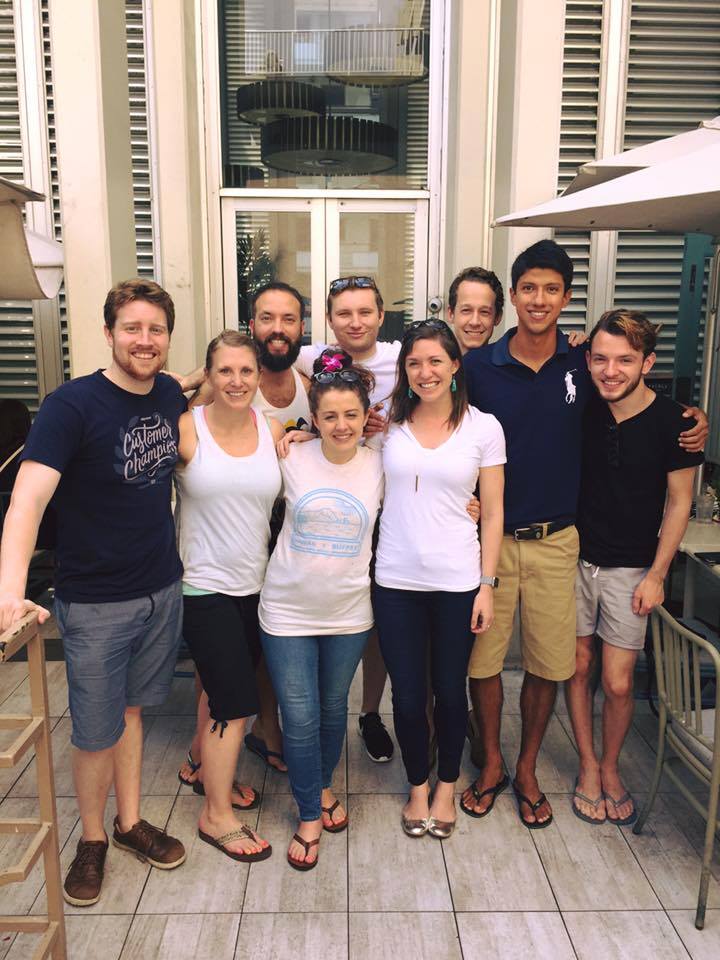 This feeling has only intensified over the course of the week as I've found myself bonding so intensely with many of you. Creating memories together and experiencing the brilliance of life with you all has been an incredible privilege that I'll never take for granted.
I wouldn't change our distributed work setup for anything. But I will reflect often on these days together, and in our time apart I'll certainly find myself waiting with anticipation for the chance to be with you all again.
Today I find myself celebrating anew, this time thinking about the joy it has been to experience a sliver of life with you all in person.
You can see all the photos and videos from our time together on Facebook and Instagram, and check out the video from our Buffer meetup for an even deeper look inside the retreat and Buffer's culture.