If you're managing multiple social media accounts—multiple channels for you and multiple channels for your brand perhaps—it sure helps to save time with the right tools.
We've found time-saving tools for Twitter and Facebook and our daily social media marketing workflows. Now that we've turned attention toward Pinterest, we're excited to discover the best time-saving tools for pinning, analyzing, and image building, too.
Here are 21 of the ones that have caught our eye so far. We'd love to hear which ones you love!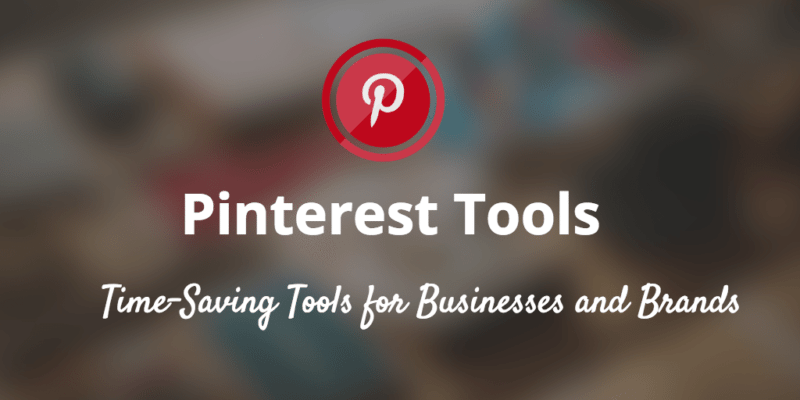 21 Time-Saving Pinterest Tools
Pinterest scheduling and dashboards
One of our top Pinterest marketing tips is to Pin at least 5 times per day to Pinterest. And the easiest way we've found to do so is by scheduling Pins into a queue so that there's always fresh content on deck. Here're some favorite tools (including ours) for getting this job done.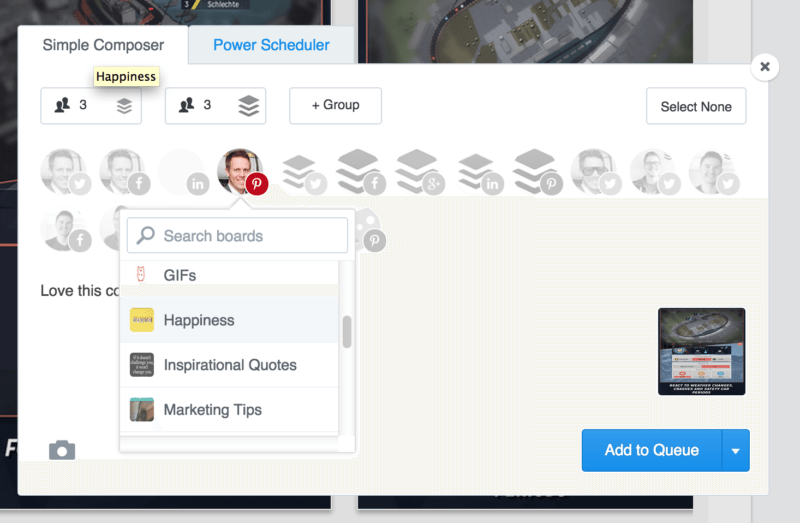 Find great images to Pin from any website and immediately add to your Pinterest schedule with the Buffer browser extension. Likewise, if you're browsing Pinterest and spot something that'd fit for your board, you can Pin again with a click of a button.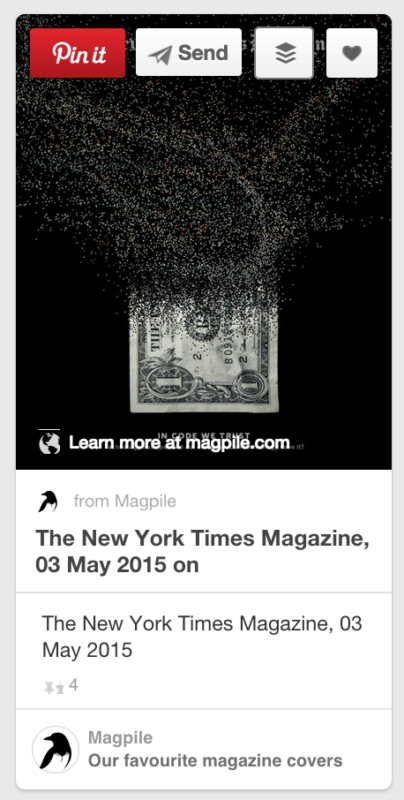 Also, you can come back to your dashboard to see all the stats from your Pins—likes, comments, and repins—right alongside your other social media stats, saving you huge amounts of time by having all this in one place.
Pricing: Unlimited Pinning starts with the $10/month Awesome plan. You can also try Buffer for Pinterest free for seven days.
Tailwind is a complete Pinterest management tool with some pretty neat analytics options. In addition to scheduling and the standard stats, you can analyze your competitors, see trending pints, top repinners, and your most influential followers.
Pricing: $10/month with a free trial to start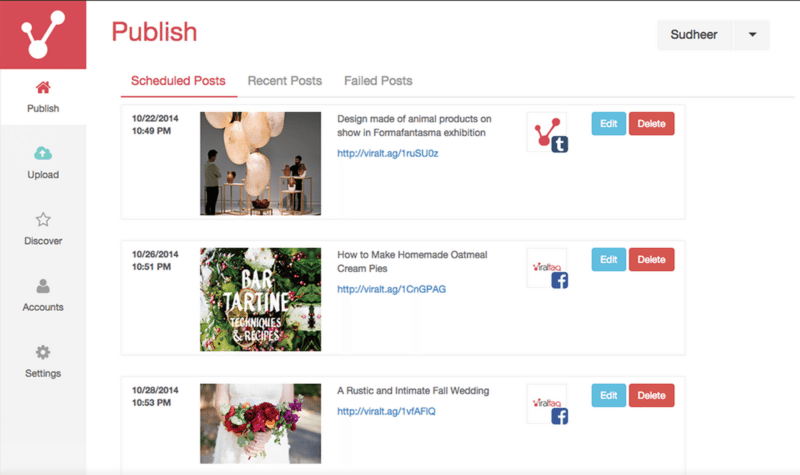 With ViralTag, you can browse from a preselected set of images or upload your own and schedule to Pinterest as well as Twitter, Facebook, and others.
Pricing: Free for three social profiles. Paid plans start at $24 per month.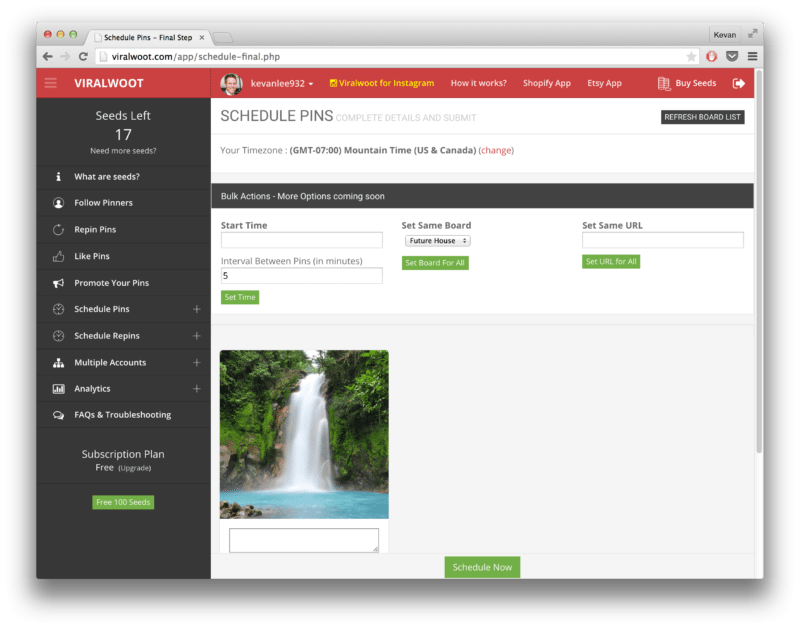 Formerly called Pinwoot (and no relation to ViralTag, mentioned above), ViralWoot offers several interesting Pinterest features like scheduling via bookmarklet, follower growth tools, pin alerts, and even a bit of advertising.
Pricing: Free starter plan, then $12/month and up
***
Tools for growing your community
Here's a cool time saver for those who share lots to Pinterest and Facebook: Pinvolve converts your Facebook photos into Pins and places your Pins on your Facebook page. Simple as that. The Pro version does it all automatically, or you can do a bit of manual moving around in the free version.
Pricing: Free, or Pro plans starting at $9/month
Find group boards on Pinterest where you can join and contribute. PinGroupie has options for sorting boards by popularity so you can quickly see those with the biggest following, or most pins or likes.
Pricing: Free
Receive email notifications whenever someone pins something from your website or the website of a competitor.
Pricing: Free
8. LoveList
The LoveList iOS app lets you scan any product's barcode and create a Pin to share to Pinterest. Some fun use cases: Pin all the products from your product line, or create a wish list for your kids or your friends.
Update: LoveList appears to have closed shop.
This Pinterest tool connects Pinterest influencers—those with big followers and engaged audiences—with advertisers and brands who want to spread their message on Pinterest. The result: Increased exposure, repins, and followers when an influencer shares your Pin with their audience.
Pricing: Contact for a quote
***
Pinterest tools for your website
If you have pages on your site that are fit to be Pinned—cool visuals or useful blog posts, for instance—it's a great benefit to have an easy way for readers to share to Pinterest. We've added a Pinterest button to the sidebar of our blog posts, using the Digg Digg plugin, and we've noticed our blog post pins go from dozens to hundreds.
Pricing: Free
Other WordPress sharing plugins: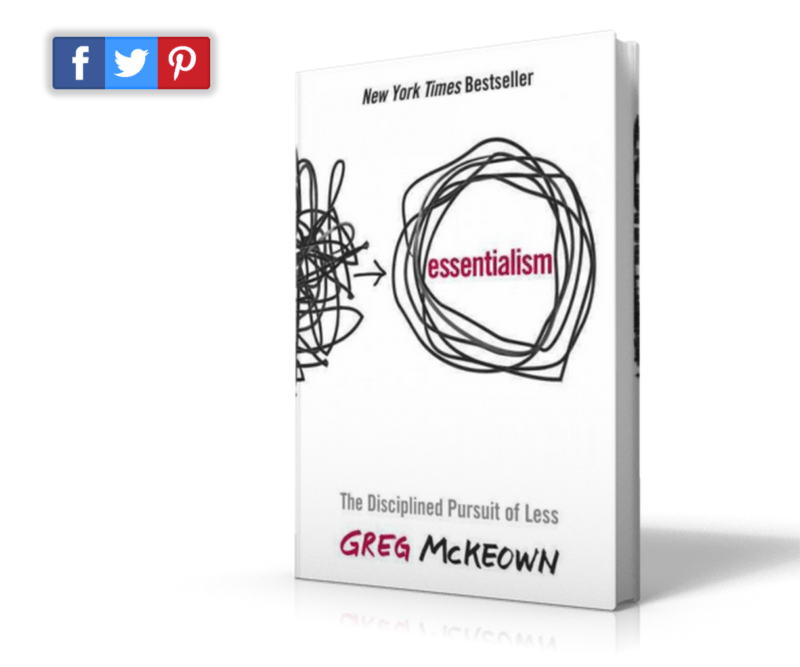 Among SumoMe's suite of website tools is their free image sharer, which places a smooth sharing overlay on top of any images on your site, allowing people to quickly share to Pinterest, Facebook, Twitter, and others.
Pricing: Free
Follow Kevan Lee's board Editorial Design & Layout on Pinterest.


This free list of tools from Pinterest allow you to quite fully integrate your Pinterest presence with your website. Here are the five widgets that Pinterest offers:
Pin It Button – allows people to pin things from your website.
Follow Button – allows people to follow you on Pinterest from your website.
Pin Widget – lets you embed one of your pins on your site.
Profile Widget – displays up to 30 of your latest pins on your site.
Board Widget – displays up to 30 of your favorite board's latest pins.
Pricing: Free
***
Image creation tools
With Pinstamatic, you can create a smart-looking pin out of anything: a website, some text, a Spotify song, a Twitter profile, a map location, and even more. Pinstamatic builds the image automatically for you, then you can share immediately to Pinterest.
Price: Free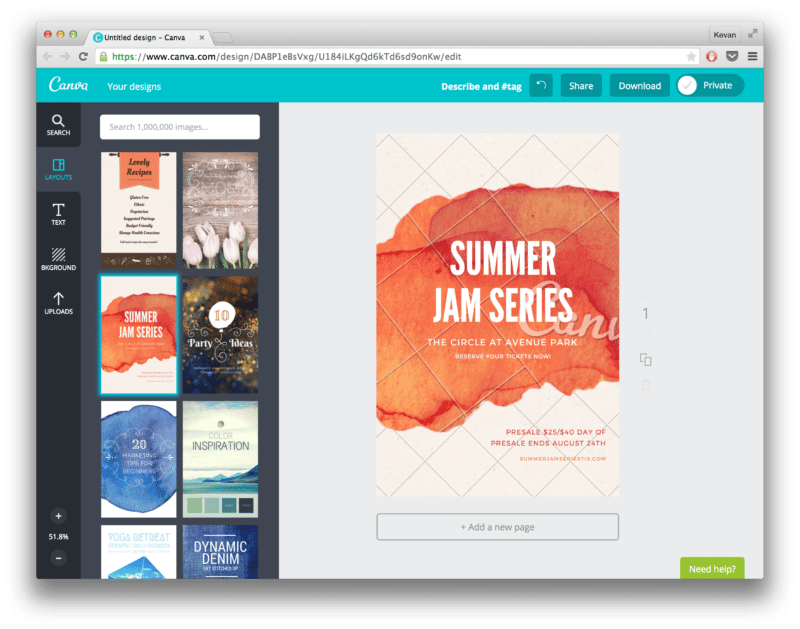 One of our favorite image editing tools no matter the size, Canva has a ready-made Pinterest template complete with tons of different starter designs. The image comes out an optimized 2:3 aspect ratio, perfect for Pinning.
Price: Free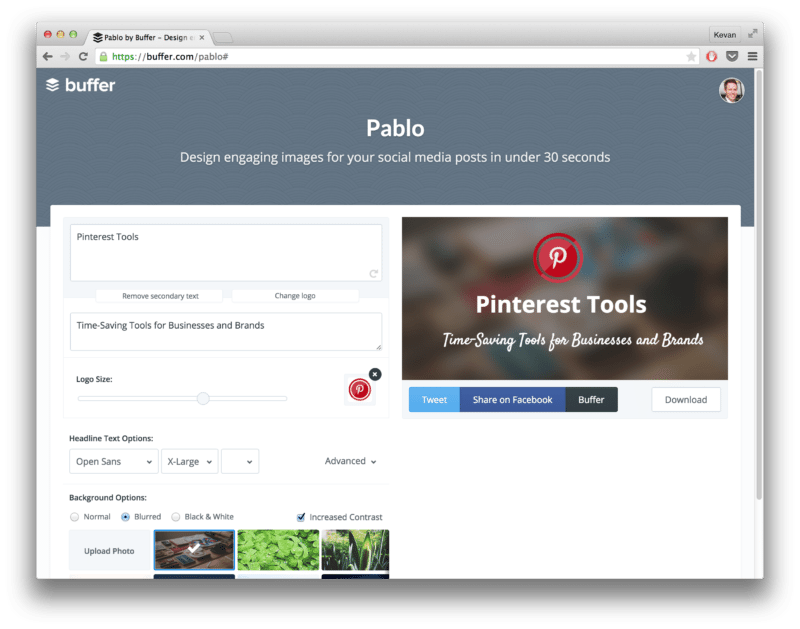 We built a quick-and-simple image creation tool at Buffer that's designed to make image building as fast as possible. You can start with some of our preloaded quotes or add your own text. One of my favorite features is the ability to add some branding by uploading a secondary image, in this case a logo.
Price: Free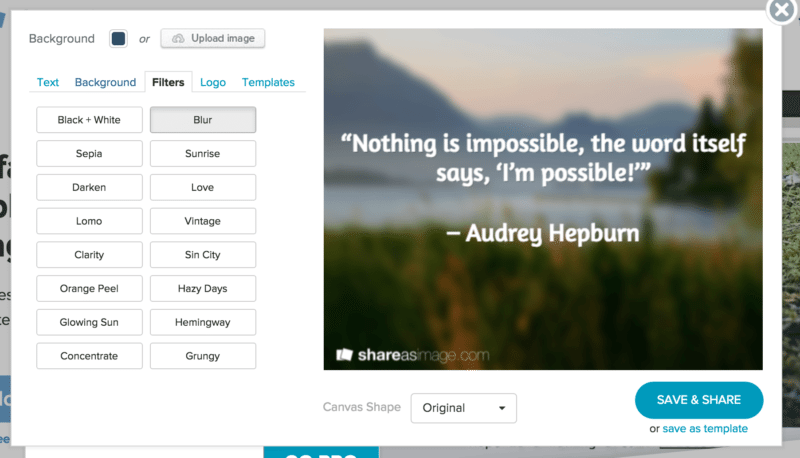 With tons of useful customization options, Share As Image lets you build an image from text. With the Chrome extension installed, you can select text from any website and build an image based on your highlight. There's even an option for a Pinterest-optimized canvas size.
Price: $8 per month
A free image-editing tool—think of an online Photoshop lite—Pic Monkey can help you create just about any image you'd like, with any feature you might need. You can touch up and edit an existing image or create a brand new image from scratch. And perhaps my favorite feature of Pic Monkey is that you can get started without ever logging in or signing up; just click the "Edit for free!" link in the very top right corner.
Price: Free, or plans starting at $5/month
Piktochart's interactive layouts allow you to build a complete infographic embedding charts, photos, and more. You can get started with a prebuilt template (and then customize yourself) or you can go truly bare bones and build the entire infographic however you see fit. Piktochart comes with a huge number of icons, shapes, and objects that you can easily add into your editor.
Pricing: Free
Additional infographic tools:
A tool to help with creating images from quotes, Quozio works both as a web app and as a bookmarklet. In the web app, all you'll need to do is enter the quote and who said it, then choose the Quozio template design that you like best.
Pricing: Free
Additional tools to create images from text: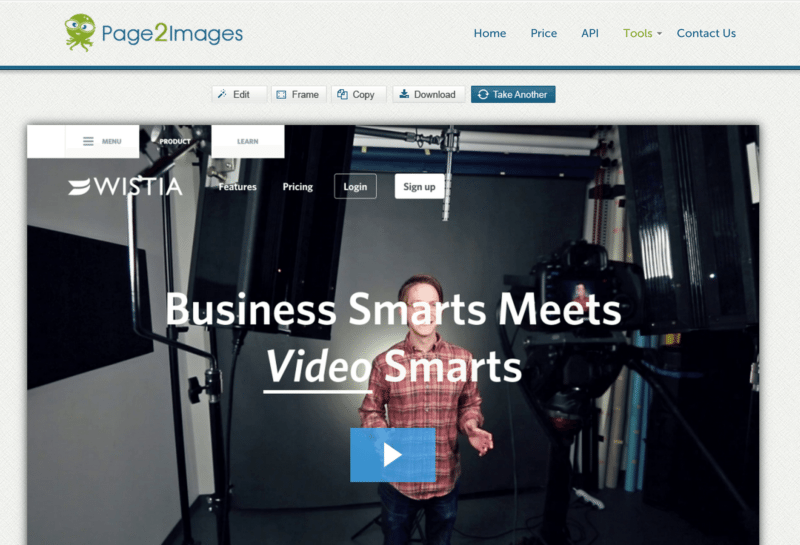 Page2Images is a handy tool that takes a full-screen picture of a webpage and lets you easily download or add to Pinterest. There are a pair of bookmarklets that you can install by clicking and dragging the links to your bookmarks bar—one bookmarklet adds straight to Pinterest, and the other grabs the page as an image to download.
Pricing: Free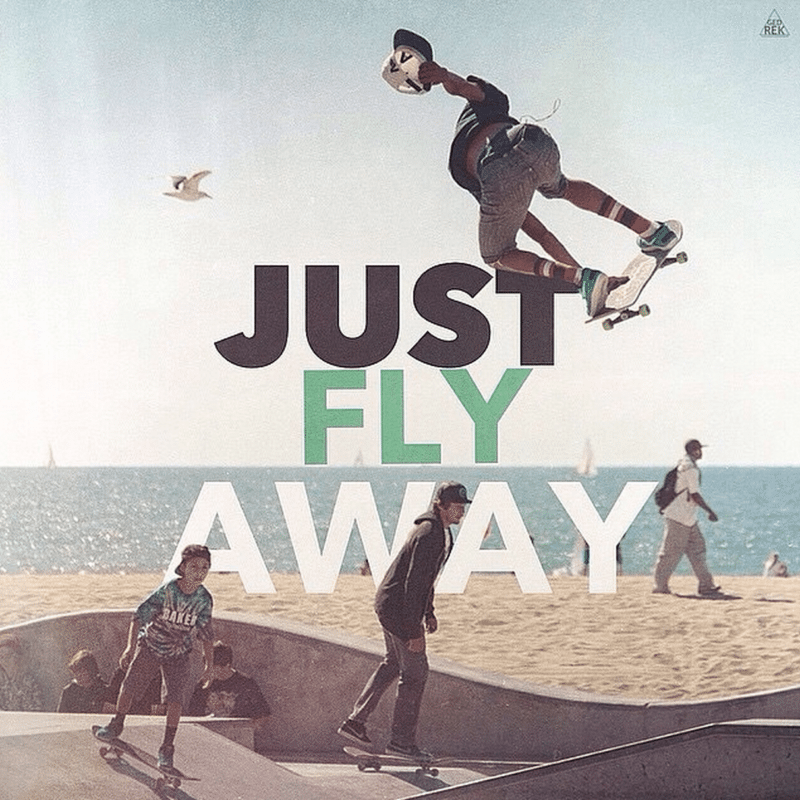 We've touched on how to turn text into images. How about sprucing up an image with text over the top?
The Over app for iOS and Android lets you choose any image on your device and customize with text, fonts, colors, and type sizes of your choosing.
Pricing: Free
Additional mobile apps:
***
Bonus: Just for fun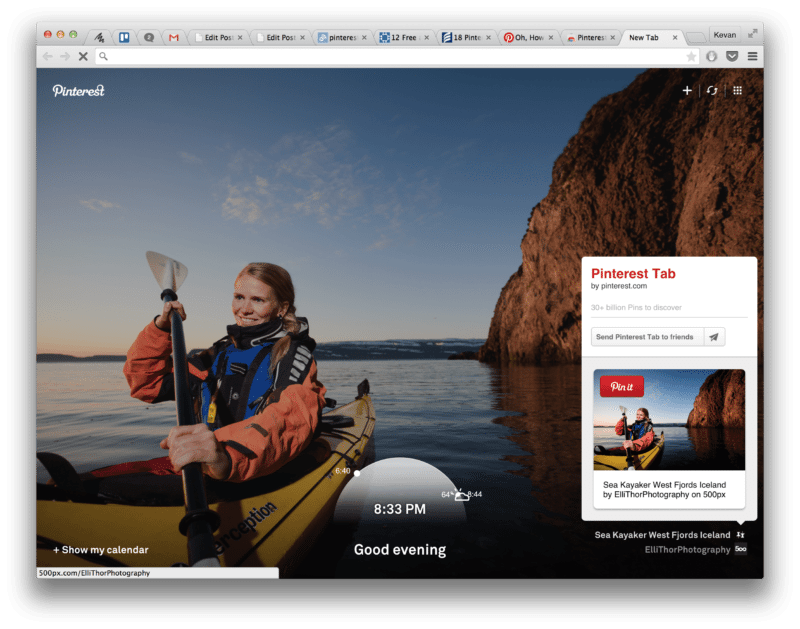 This Chrome extension adds a high-quality image (from some select Pinners) to your new tab, along with a calendar and option to repin whatever you see. When the day starts, you can choose which topics you feel like seeing that day.
Price: Freing
Enterprise options
There are a bunch of cool tools and brands that were part of Pinterest's Marketing Developer Partners (MDP) program. Many of the tools involved here were focused on enterprise businesses; Buffer and Tailwind were two of the small-business-focused tools.
Here's a list of the others involved in Pinterest's MDP.
Over to you
Which Pinterest tools to you get the most value out of? What tools are involved in your workflow?
As we're working to build out our Pinterest marketing strategies, it'd be so amazing to learn from you. Feel free to leave any thoughts on your favorite tools here in the comments.
Image sources: Pablo, UnSplash, IconFinder