How much time do you spend creating a social media image?
Two minutes? Twenty minutes? An hour or more?
I've done it all! I've been down those rabbit holes when you suddenly realize that you've been searching for the perfect picture or agonizing over the best font for forty-five minutes (yikes!).
We know that social images are important but they can also be really time consuming. That's why we created Pablo — the simplest way for anyone to create social media images.
Today, we're happy to announce that we've made social image creation even more seamless with the launch of the Pablo Chrome extension!
Let's take a deeper look at how the extension can simplify your life and help boost your social engagement.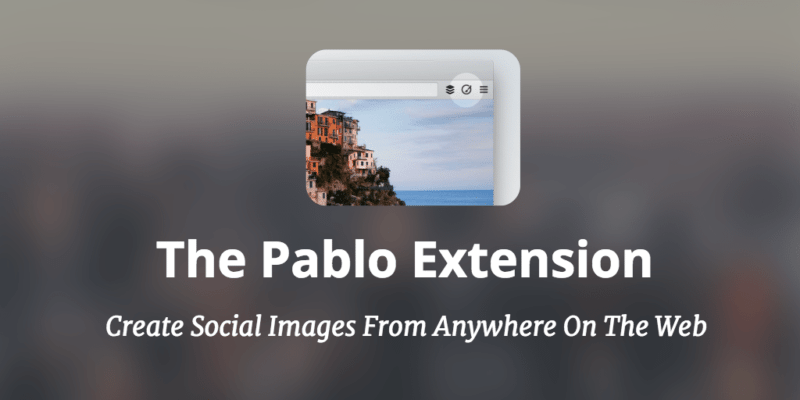 No Need To Download & Upload Pictures Ever Again
In the last few months we've spoken with dozens of social media managers and small business owners. One theme that's emerged is how much time you could save by cutting out even one step in the image creation process.
For many people, this is a typical workflow for creating a social image:
Find an interesting picture online.
Download it.
Upload it to Pablo or another image creation app.
Create social image.
With the Pablo extension you can skip the downloading and uploading steps, effectively cutting your image creation time in half!
For example, just a few hours ago I read a fantastic blog post about how to improve website copy. I wanted to share the article on Twitter and include a social image to make it stand out.
Ordinarily I would have had to search for a picture, download it, and then upload it to Pablo. Instead, I simply used the Pablo extension to select an image from within the article!
The picture was automatically pulled into Pablo where I added a few effects before Buffering the post.
Here's a sample Pablo workflow, where you can see the two middle steps completely cut out. You can import images from any website straight into Pablo in as little as a single click.
Find the perfect picture.
Either right-click the image and select Pablo or click the Pablo button that appears in the bottom right corner of the picture.
Create your Pablo!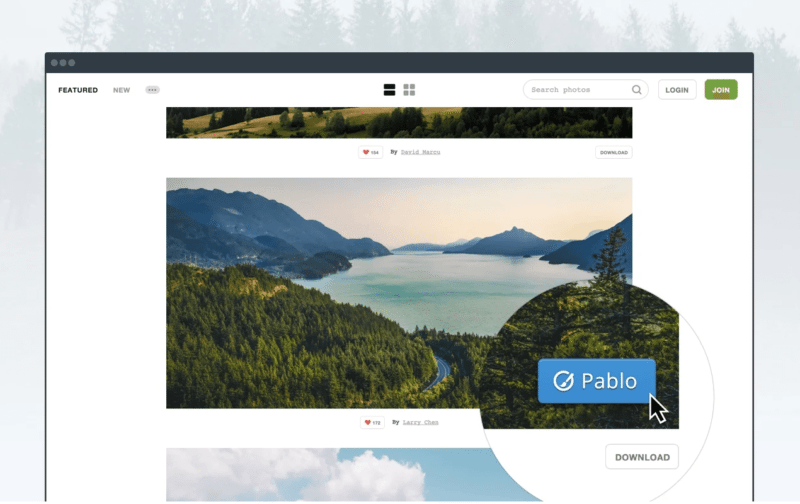 Highlight Text To Create A Social Image
Creating an engaging image from a blog excerpt, customer testimonial or any other type of text could never be easier. Here's how to go about this with the new Pablo extension:
Select the text you'd like to share.
Right-click on the text or click the Pablo extension button in the toolbar.
Create your Pablo!
The selected text appears automatically within Pablo, and you can then choose the perfect background image, effects, and more.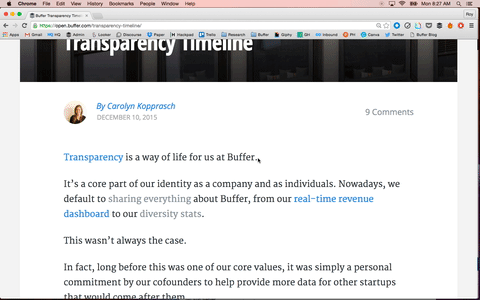 Easily Launch Pablo
One key detail we learned after speaking to Pablo users is how difficult it can be to find the Pablo website (and yes, that was totally our bad)!
Many people discover Pablo via the Buffer blog but then struggle to locate it later on for subsequent visits.
We've solved this problem by making it easy to launch Pablo right from your browser, using the extension. Simply click the extension button in your toolbar and a new Pablo tab opens up.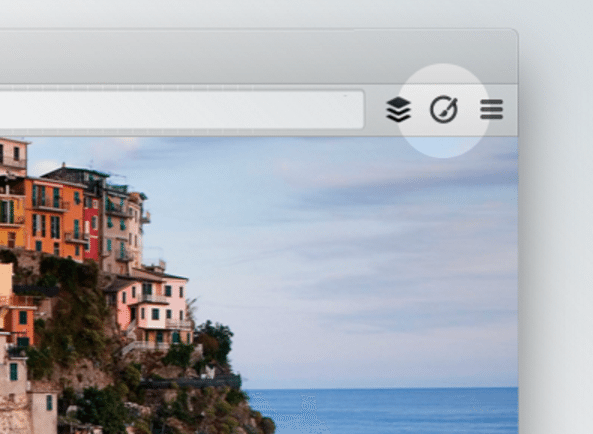 What Else Is New In Pablo?
Along with the extension, we've also added a few new features to improve your social image creation process:
Save Your Custom Logos: Once you upload your custom logo into a Pablo image, it will be automatically saved so that you don't need to upload it each time you use Pablo.
Turn Off Text: You can now create social images without any text within Pablo. Simply toggle off the text on the right side panel.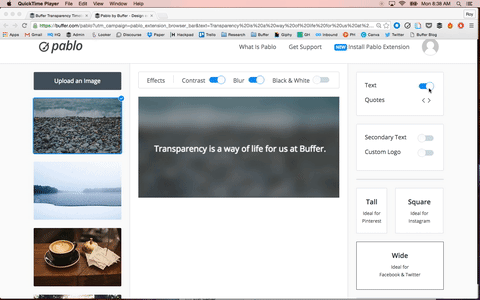 What Will You Create?
We hope that the Pablo extension makes social image creation that much simpler for you.
We'd love to hear any feedback about the extension and other Pablo features, so don't be shy to let us know. We can't wait to see the images you create with it!
Image: Unsplash