Ever since we wrote The Ultimate Guide to Mobile Social Media, we've been itching to dig deeper into mobile social strategies.
After all, the evidence that we're only growing more addicted to our cell phones is undeniable:
So when our friends at bit.ly asked us to partner up for a webinar on the very topic of mobile social media, we were delighted to say yes. We'd love to invite you to join us Wednesday, Sept. 30 at 12:30 Eastern; 9:30 Pacific, when we'll share lots of data about optimizing social for mobile and all the tactics you need to get started.
Here's a preview of some of what we'll be discussing. Hope to see you there!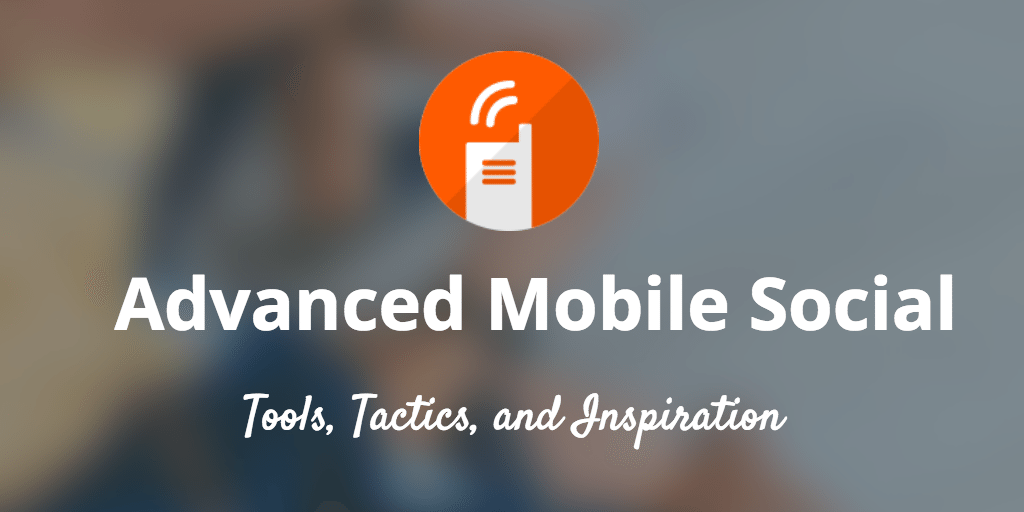 Why Mobile Matters
Even knowing the above stats, it can be remarkably easy to underestimate the power our smartphones hold when it comes to marketing. I mean, I still work on a laptop for most of the day—maybe you do, too.
But beginning in early 2014, internet usage on mobile devices began to exceed desktop usage.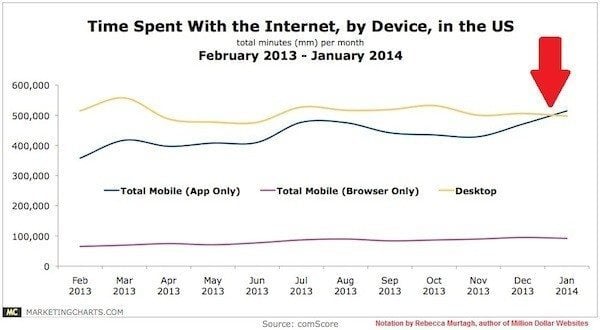 These days, more Google searches take place on mobile devices than on computers in 10 countries, including the U.S. And Goldman Sachs has predicted that the number of people making purchases on smartphones and tablets will grow to nearly half of all e-commerce by 2018.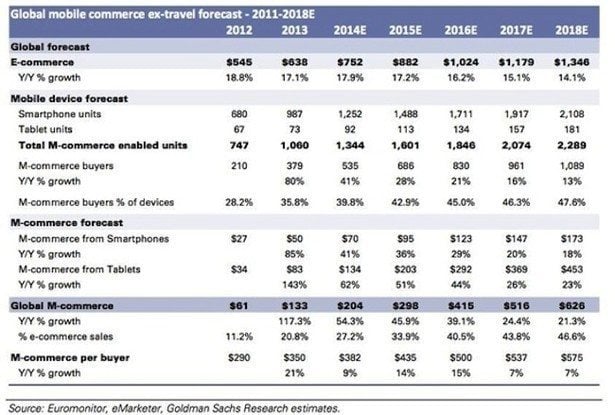 Even better? The mobile web is super social! In a study of 2.4 million websites and more than 6 billion social signals, ShareThis determined that the mobile web is twice as social as desktop. (The numbers are even greater for iPhone users, who share at a three-times greater rate than desktop.)
Mobile users are ready—to share, to review, to chat, to shop. So the question is, how ready are you?
Is your content optimized? Are your social media posts mobile-ready?
I know I could use a little help in this area. Let's see if we can find some tools and strategies to help out.
7 Tools to Optimize Your Site for Mobile
Before we can know if we're ready, we might need to know what "mobile friendly" actually looks like.
Maybe Google can help. Early in 2015, the search giant rolled out a mobile-friendly algorithm update and offered some simple advice:
"Imagine a user looking at your site on a mobile device. Can the user easily read your page and find the necessary information or is too hard to use?"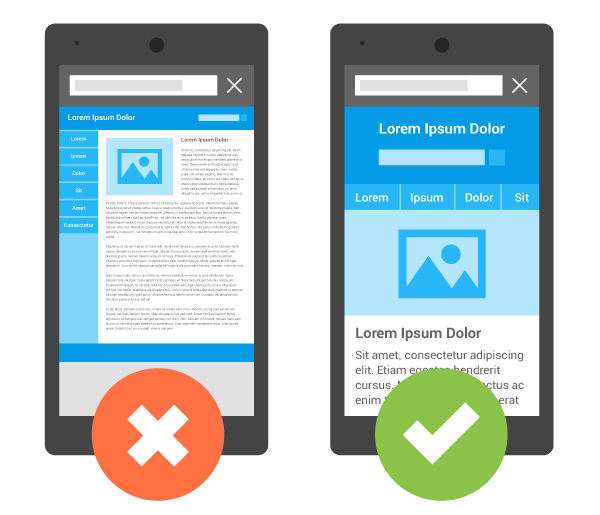 Google defines "mobile friendly" with these characteristics:
Readable text without zooming
Content sized to the screen (no horizontal scrolling required)
Easy use of links and buttons
The absence of applications like Flash that can make mobile sites hard to use.
When Portent tested a giant batch of leading sites last year according to these characteristics, 40% of them failed Google's 'mobile-friendly' test.
So how does your site stack up? Know how your content looks and loads on mobile and tablets with these tools:
Site viewing tools
A super simple way to test on the most popular phone and tablet devices. Just enter an URL to have a look: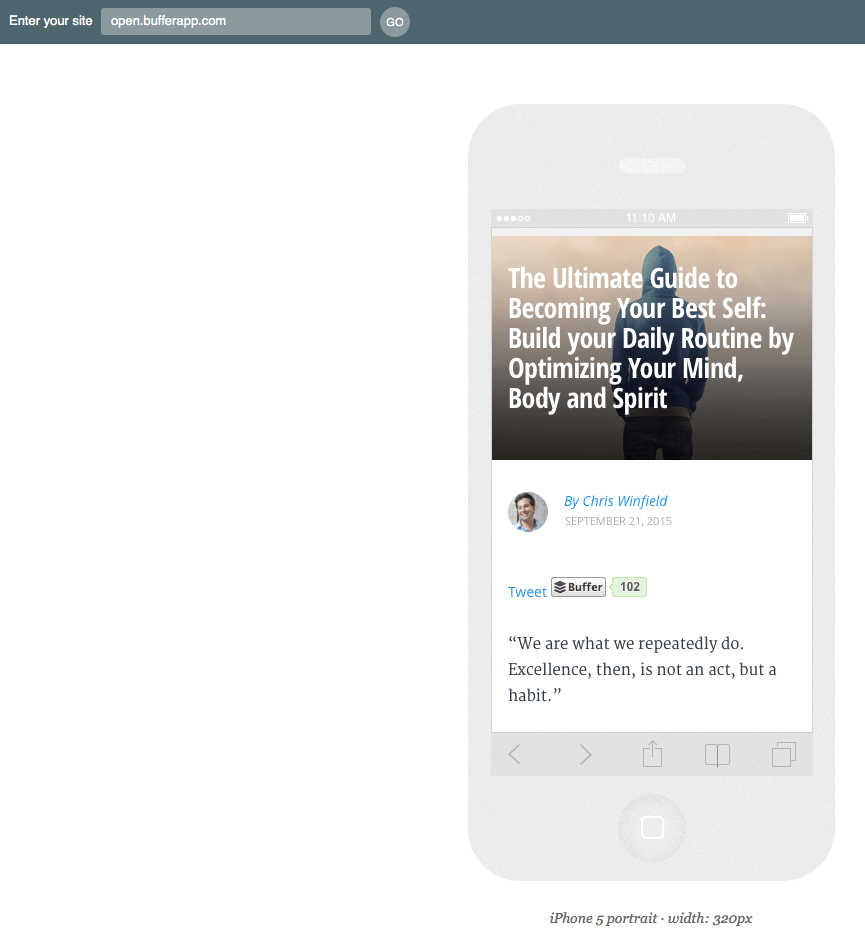 A heavy duty tool, Browserstack lets you test in real browsers and has iOS, Android and Opera mobile and tablet emulators to help you test across a large range of devices.
Responsive screen testing on monitors, tablets, smart phones, and more. (Screenfly is part of a suite of neat tools that allow you to wireframe, build sitemaps and more.)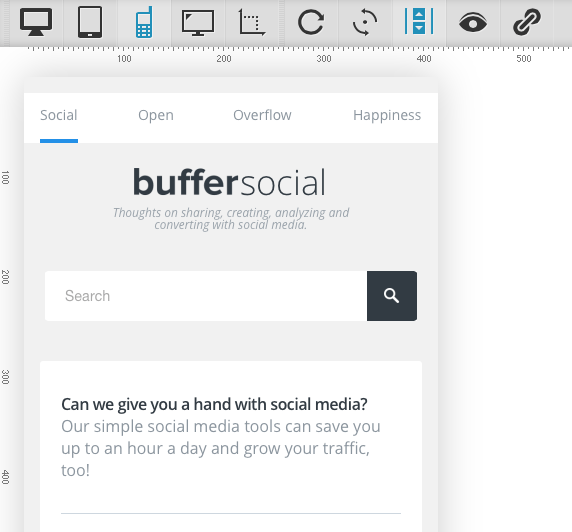 Other mobile tools
If you'd really like a simple "yes or no" answer to the mobile readiness question, Google has your tool (and a great resource of mobile information, too)!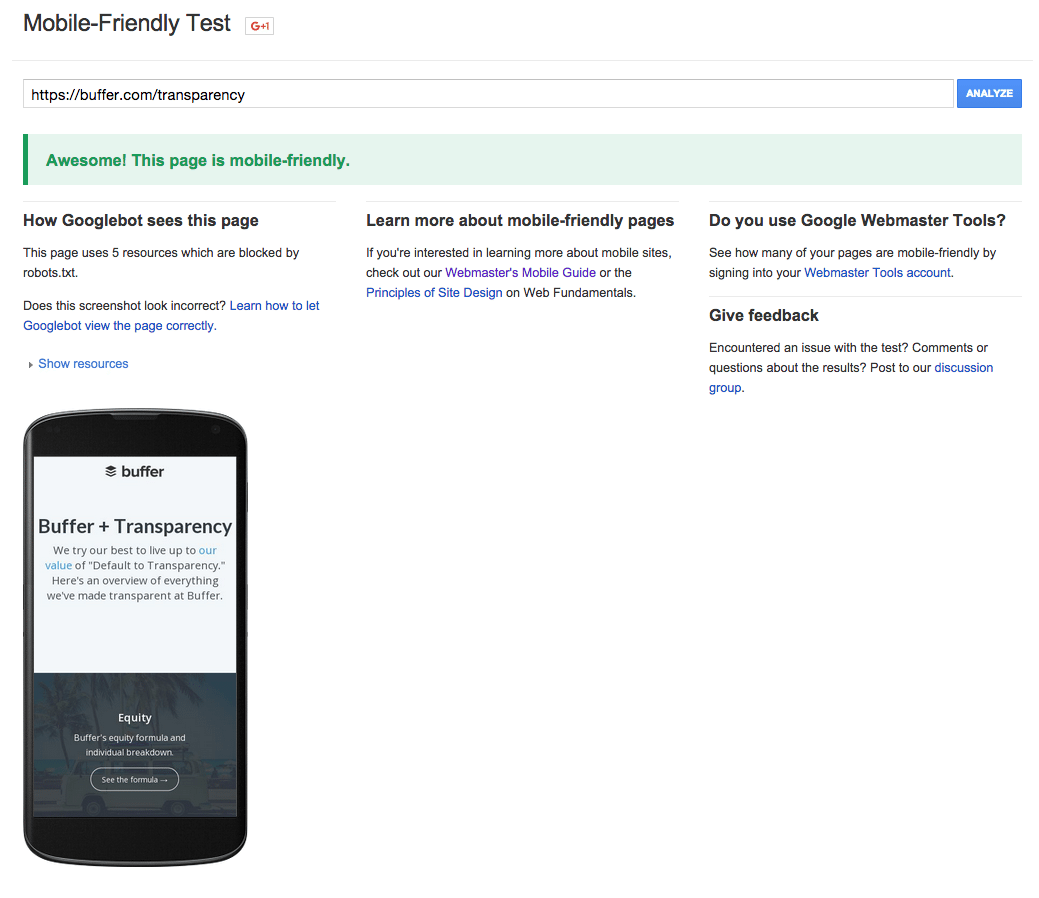 The World Wide Web Consortium (W3C) is an international community that develops standards for the Web, and their mobile checker offers a lot of great information as well as a score to see how well you're faring.

A free visualization and testing tool, mobiReady not only shows you how your site looks on various devices but also gives you a score based on your mobile readiness and offers you lots of details on how exactly to improve: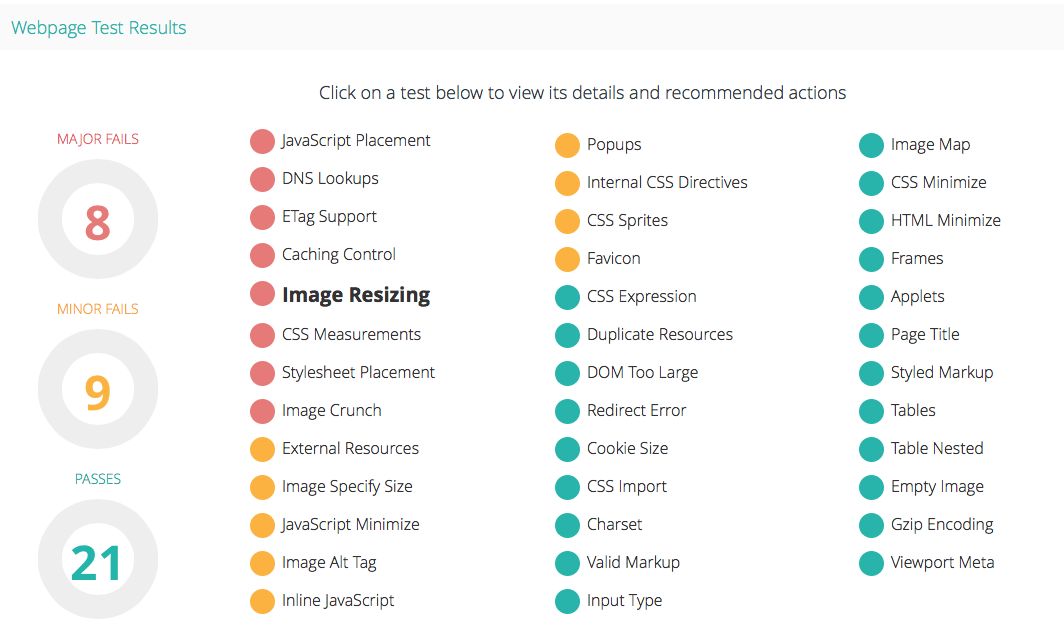 Google Analytics can tell you a lot about where your traffic is coming from. For example, 35% of the Buffer Social blog's traffic comes from mobile and tablet users. That's a big chunk!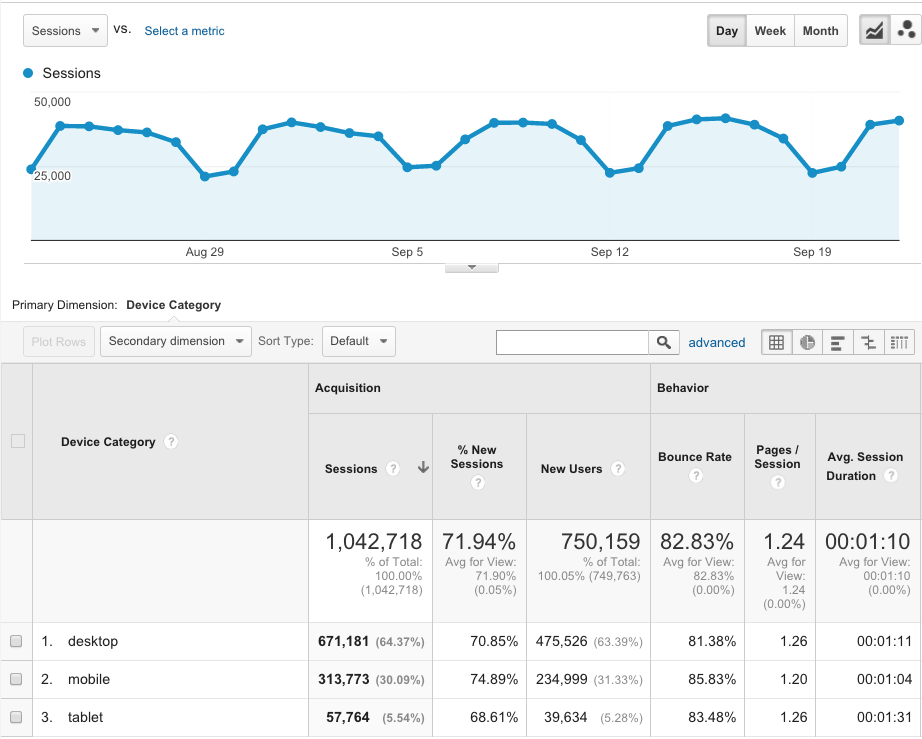 Diving even deeper, we can see exactly which devices are most popular with our audience (Apple devices make up almost 60%!):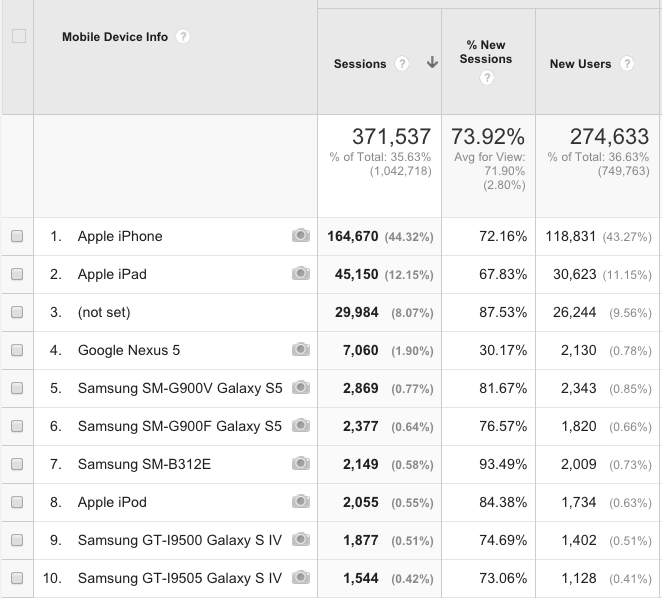 7 Tactics to Build Mobile-Optimized Content
1. Understand your audience and their mobile patterns
One great thing to know as you get started building a mobile social strategy is how your audience uses mobile devices. What types do they use to read your content, and when? Are they in bed? At work? In front of the TV?
Here's some great info from IDG on some overall mobile and tablet patterns—the full infographic has even more helpful data about how customers use mobile and what for.
Once you know that, you can schedule your distribution accordingly. (Maybe Buffer's Optimal Scheduling tool can help?)
2. Start small
We're big fans of epic content here at Buffer. But when you're optimizing for mobile, it might be better to think small.
Many mobile thinkers recommend a total overhaul of the way we tell stories. When you plan your next major project for mobile platforms, you could try "chunkifying" your content by presenting it in mobile-friendly pieces: Start small with tweet-like messaging and grow into more in-depth pieces, rather than beginning with long-form articles and crunching them down.
You can add structure to each piece through facts, quotes, statistics, events or images.
3. Consider the mobile social experience
Lots of social media is already inherently pretty mobile. But there are a few small factors that, when given extra consideration, can make a big impact on your fans and followers. For example:
Design a desktop header image for your social media sites that does double duty—make sure it will also look good with a mobile overlay.
Check how your sites look on mobile periodically.
Add images! An eye-grabbing image is a great way to transmit lots of information in a flash. Since they can appear in multiple aspect ratios, an image with info in the center will look best no matter how it's viewed. (P.S. Buffer's Pablo tool can help you create social media images fast!)
Make it fun! Engage your mobile community by providing incentives for contributing photos or videos. Make it easy to contribute by using a unified hashtag for your campaign.
4. Expand your social media universe
You definitely don't need to join every social network to be successful, but if you want to up your focus on mobile you could consider spending some time on emerging channels, many of which tend to have a mobile focus.
Create an Instagram presence; optimize your Foursquare account (be sure to check your reviews consistently!); experiment with Snapchat, Periscope, Blab, and even podcasts (most of which are listened to on mobile!). The social media universe is vast—and expanding rapidly!
5. Optimize share buttons and social logins
On mobile, things like signing in and sharing content can be a bit trickier. I know I've had the experience of being stuck trying to do both of those things on a mobile site.
A Gigya study found that 64% of people between the ages of 18 and 34 use social logins because they dislike spending the time to fill out registration forms.
So make it simple to sign in, buy and share—streamline the experience by optimizing your social logins and share buttons.
6. Add video
Video can be a great mobile strategy: Mobile users are 3 times as likely to view a video than desktop shoppers, and they watch video longer and share video more—92% of mobile video viewers say they share video. (Particularly if you can create a funny or unique clip–66% of respondents said they shared videos of this type.)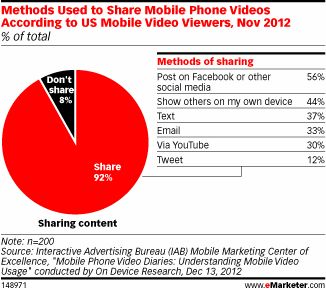 You don't have to be a video professional to get going here—even a beginner with an iPhone can create an awesome, shareable video. (And with Buffer for Video, you can upload video once and share it everywhere!)
7. Try an SMS program
You probably don't have time to read your entire Twitter timeline every day, but I bet you're way more likely to read all your text messages! In fact, more than 90 percent of people read a text message within first three minutes.
So why not try an SMS program? Connect with your customers and offer customized content that takes advantage of their locations.
It might not be as dissimilar to social media as you might think. Similar to Twitter, you only have 160 characters to get your point across. Convince and Convert has a great guide for getting started.
3 Brands Leading The Way in Mobile Social
1. Buzzfeed: Mobile-first strategy
BuzzFeed is often on the forefront of social media trends, and mobile social is no exception.
A core element of their team is Buzzfeed Distributed, which focuses on making new original solely for mobile-forward platforms like Tumblr, Imgur, Instagram, Snapchat, Vine and messaging apps.
They also focus heavily on making sure each piece of content looks great on mobile, with a special preview function in their content management system that allows for mobile previews.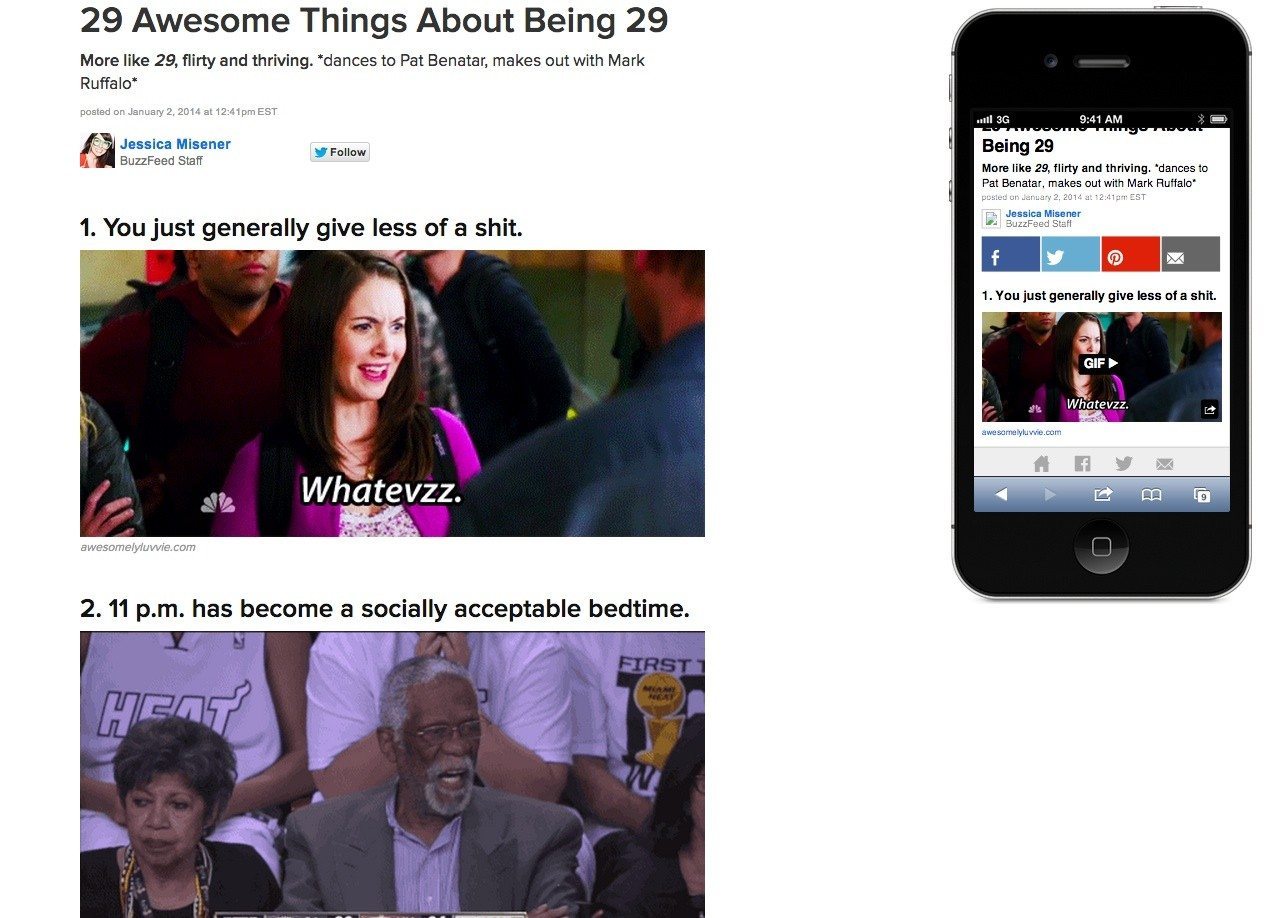 The result? A mobile-first traffic pattern that's markedly different than the rest of the web's: In 2014, 58 percent of mobile time spent on BuzzFeed came from mobile web vs. 42 percent on apps, in stark contrast to the 84 percent/16 percent app vs. mobile web split seen across the web overall.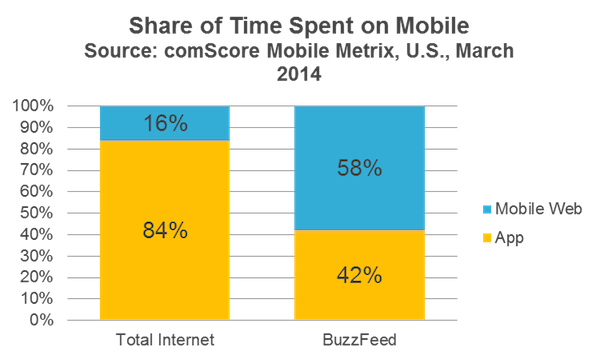 P.S. If you don't quite have a content management system as mobile-prepared as Buzzfeed's, no worries! You can also try right clicking any piece of content you're working on and use the "Inspect Element" in your browser (both Chrome or Firefox should work great!).
Even if your site is responsive, you'll want to check the size and load time of photos, embeds, infographics, etc.
2. Dominos: Personalized experience on any device
With a lovely responsive site and a personalized customer experience for each device,  Dominos is one of the leaders in the mobile social space.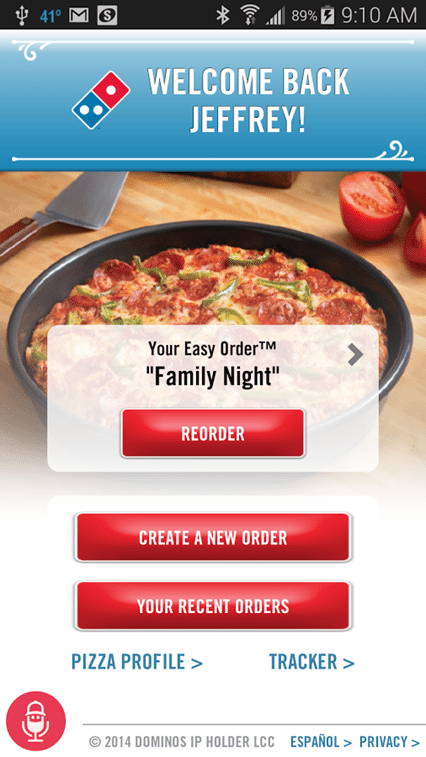 Even beyond the basic mobile readiness, Dominos has embraced the idea that a craving for pizza can strike anywhere, and responded accordingly. With Dominos Anyware, you can order pizza from your Apple watch, your smart TV, or even by tweeting a pizza emoji. Pretty cool!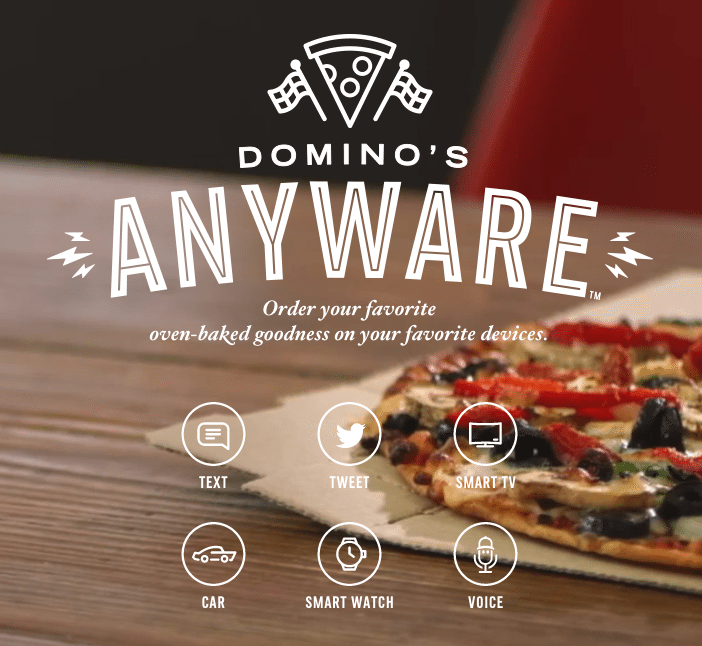 3. Zappos: Experimental customer connection
Zappos is among a handful of brands—including Sephora, Intuit, Starbucks, and others—that are exploring mobile not just as an element of an overall marketing strategy but as its own specific approach that caters to users along the entire journey.
For example, its Ask Zappos feature makes it easy to connect and ask a question from anywhere, so Zappos can be on a customer's mind when they're walking around town and see a great pair of shoes.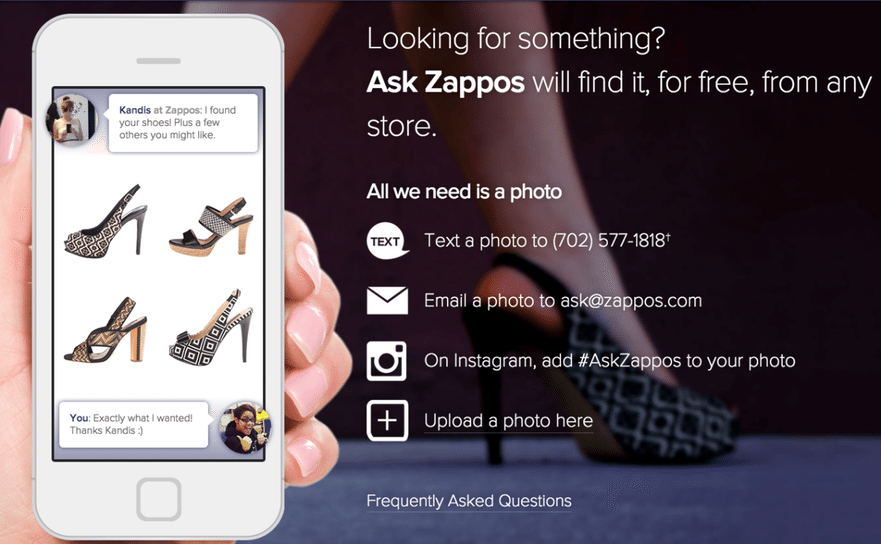 Over to you!
I hope this might have demystified mobile social a bit. I know this research has shown me some areas where Buffer can improve!
What cool stuff have you seen lately when it comes to mobile social? What strategies and tactics have been working well for you? What challenges have you discovered? I'd love to hear all about it in the comments!
And we'd love to see you Wednesday for our mobile social webinar!