How to Hire a Social Media Manager: Our Exact Process and Job Description
I've recently been going through the process of hiring a new social media manager for Buffer so I wanted to share what I've learned so far to help anyone else who wants to bring on a social media manager for their team.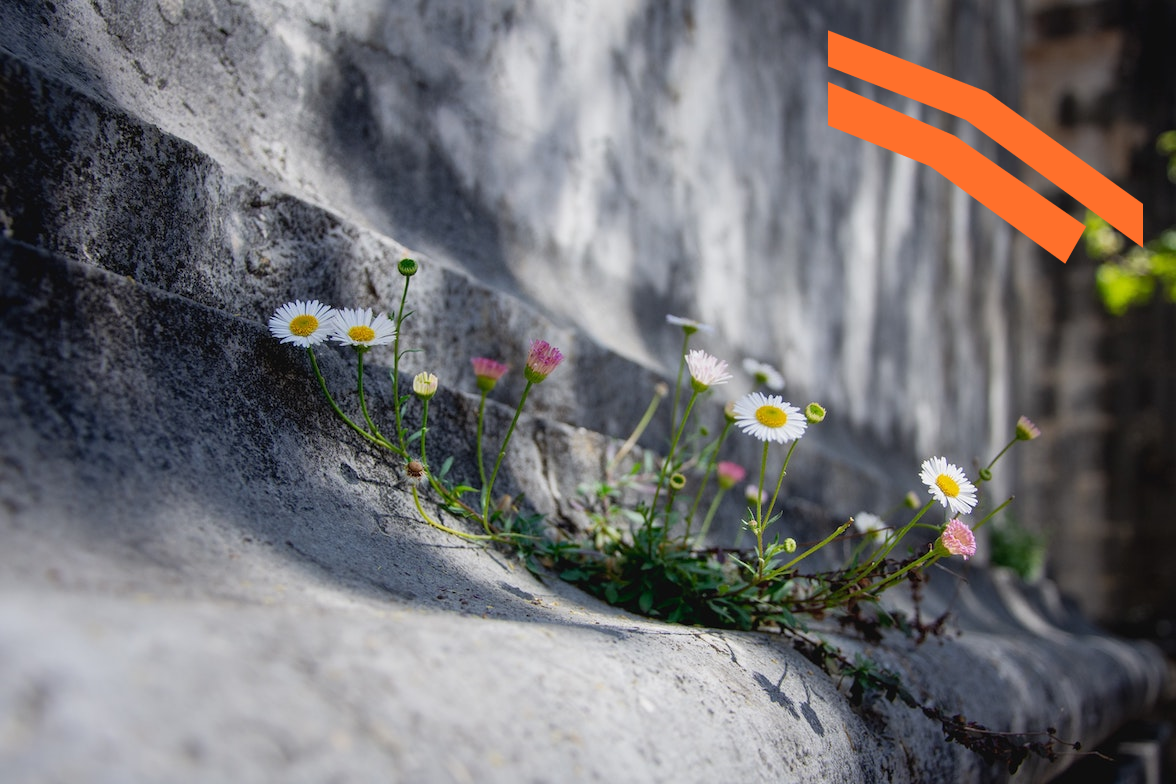 How to Hire a Social Media Manager: The Exact Process and Job Description We Used at Buffer
For any company, building and maintaining a social media presence is a key marketing strategy for reaching more potential customers. A company's social media profiles also act as a space where anyone can get to know your company much better, helping to build a stronger online brand. While we know a lot of small business owners who manage their own social media profiles and love doing it, for some it makes more sense to bring on a dedicated social media manager to free up their time and creative energy.
I've recently been going through the process of hiring a social media manager for Buffer so I wanted to share what I've learned so far to help anyone else who wants to bring on a social media manager for their team. I've broken it down into five sections: writing a job description, crafting a custom application, promoting the role, and the interview process. Plus, I also included our entire job description at the end. Feel free to grab any part of it that you might need for your own listing!
Let's dive in! ✨
1. Write a Thoughtful Job Description
The first step in any hiring process is writing a strong job description. While this is necessary for promoting the job, it's also an exercise in defining exactly what you want out of this role.
Take the time to really dig deep into your business needs, asking questions like:
How much experience do I want this person to have? A mistake I see many business owners make is outsourcing social media to an intern or junior hire to save money. This can work if you're prepared to provide training and support, but if you aren't, then you should aim to hire someone with more experience.
What resources will I be able to provide? Expecting a social media manager to run social strategy and create videos and visual elements and write copy and do customer support and run ads and report on analytics—as you can tell, it's a lot. Think about what your key needs are and what resources you have to help cover some of the other bases.
What channels do I want them to focus on? I always recommend brands focus on their social media marketing on one or two channels, rather than trying to be great at them all. Given how many specialties there are in social media marketing, you should also look for candidates with specific experience in those channels. It's also important to consider whether you want someone with more experience on paid or organic since those are such different skill sets.
At Buffer, we ultimately decided we wanted a candidate who is skilled at organic Twitter, who has specific experience in our industry, and who is strong in community management (but not necessarily customer support, since we have resources for that).
Check out our final job description at the end of this post, which you can adapt to your own needs, at the end of this article.
2. Craft a Custom Application
In addition to asking candidates for a resume and cover letter, we included custom application questions, which can help you quickly get a good sense of which candidates are right for your company.
Ours were:
Share your Twitter account:
If you don't have a Twitter account, describe your experience on Twitter: (In 280 characters or less.)
Share the link to a tweet you're proud of that you sent from a brand account as an example:
Why did you choose that tweet? (In 280 characters or less.)
Share the link to a social media graphic or short-form video content that you created:
What's your favorite social network? Why? (In 280 characters or less.)
What do you think is the future of organic social media? (In 280 characters or less.)
How would you respond to the following tweets as Buffer's Social Media Manager? (In 280 characters or less.)
Some things to consider when writing application questions for your brand:
Hone in on the platforms you're focusing on. Again, it was most important to us that we find someone great with Twitter, so many of our questions were aimed at understanding their experience there. If you're spending more time on Instagram, you might ask questions like: What are your favorite Instagram features? Which do you think would be strongest for our brand? If TikTok is a focus: What's an example of a TikTok you created for a brand? What TikTok trends do you think are aligned with our brand?
Request responses in social media format. Because Twitter is so key for us, I limited responses to 280 characters or less, and I'm glad I did. For one, it made applications much faster to review. But it also helped me test whether applicants could communicate succinctly, which is critical for social media. If you're hunting for an Instagram or TikTok pro, you might get creative, asking them to create short-form videos in response.
Put them to work for your brand. Including a very small assignment as part of the initial application can help you get a quick gauge if a candidate understands your brand voice, which can be hard to teach if it's not already aligned. We chose to ask people to respond to a few sample tweets.
3. Promote the Role on Social (Of Course!)
My biggest piece of advice for getting your job listing in front of the right candidates is to promote it using social media, given that's where they're already hanging out. If you're looking for a Twitter pro, make sure to tweet the job posting—both from your brand account and the personal accounts of teammates related to the role.
We have a newsletter that goes out to anyone interested in jobs at Buffer when we open a new role, and in addition to that, I personally shared the listing on Twitter and LinkedIn. It got a ton of traction on both platforms and made it easy for other folks both from Buffer and from outside of Buffer to easily share it, too.

Ultimately, we promoted the role for three weeks and ended up with 704 candidates. We expected a large pool of candidates for this role since this is our industry.

Depending on your size and how much you're promoting, I'd recommend giving it at least four to six weeks to give people time to apply. You can always review candidates on a rolling basis, too.
Learn more about using social media to hire for your business from Buffer's Director of People, Nicole Miller.
4. Structure the Interview Process for Success
Interview processes can vary wildly depending on your style, the size of your company, and more, but there are a few practices that have helped us identify the right candidates:
Consider a test assignment. We start our interview process for roles with a lot of applicants with a take-home assignment, which is helpful for us to further narrow down candidates. Even if you have a smaller pool, it can be a valuable way for you to test other skills. For instance, if you got a sense of their content creation in the initial application, you might test their strategic abilities by asking them to create a content calendar for one week.
Dig into soft skills. By the time you sit down to talk to a candidate, you likely have a good sense of their social media abilities and qualifications, so spend the interview digging more into the soft skills that are important for success in this role. Will they be able to collaborate with different teammates? Are they flexible enough to adapt as social channels change? Do they thrive on interacting with people online day after day?
Include questions around culture and values. We always have an entire values interview as part of Buffer's process, but smaller companies may just want to integrate a few values-related questions into the interview. One of my favorites: To dig into the Buffer value of "improve consistently," we'll often ask what someone has done recently to improve their skills in a certain area. Questions like this should help you find a candidate who is excited to work for your company and who will seamlessly fit into the ways you work.
Once you decide to hire a social media manager, you probably want to bring someone on quickly, but it's worth taking the time you need to find the right person. This is an important role—essentially a spokesperson for your company—so it's not the place to cut corners. By going through the process thoughtfully, you're sure to find a hire who will not only take social off your plate, they'll scale your channels to new heights.
Have you hired a social media manager before? If so, I'd love to hear your experience with it! Or do you have any questions I didn't cover here? Reach out anytime on Twitter.
As promised, here's the full job description we used recently. ⬇️
The Buffer Social Media Manager Job Description
As a Social Media Manager, you will own Buffer's social media channels. In practice, this means creating written, video, and visual content across social networks, maintaining a content calendar and coordinating across teams to ensure that our social presence reflects what's happening at Buffer. You will also be a key person in our existing community on social media, helping to make sure it is healthy and thriving and taking it to the next level through active engagement on social media. This is a key role for us as a social media software company as our social profiles are a massive part of our brand and one of the first things that our customers see and get to know us through. You'll work closely with the rest of the Marketing team to create social media content on a weekly and monthly basis, as well as work closely with our Customer Advocacy team to keep them aware of upcoming planned content. Day-to-day, you'll work hands-on scheduling posts, following industry trends, gathering insights, plus engaging with our community and customers, building relationships, and surfacing trends from within our community that can impact our overall strategy.
Who You'll Work With
In this role, you'll report to the Head of Public Relations. Day-to-day you'll work closely with other marketing teammates as well as the agencies and freelancers that work with our marketing team. As a member of a marketing organization, you will help shape Buffer's overall brand through exceptional social media posts and maintaining a strong brand voice and presence across platforms.
Responsibilities
Own creating social media content. Coming up with ideas for ways to promote upcoming content pieces, product launches, and any other announcements ensuring content resonates with the customer and the brand. This includes creating written content, graphics, and videos ranging from several seconds to several minutes.
Own the social media content calendar and planning process. Planning, managing, and coordinating the content calendar, researching upcoming relevant news, events, or holidays. Leading weekly or biweekly social content brainstorming sessions.
Own community management. Responding to and engaging with our community across social media platforms, primarily Twitter, Facebook, Instagram, and LinkedIn, as well as responding to tickets in Zendesk.
Experiment and use data to inform strategy. Extract insights and learnings from each social channel and from your time engaging with our community, use these insights to inform our social strategy.
Advocate for our community. Within Buffer you are aware of our social media community's perspective on various things from our product and culture and act as an advocate internally to make sure their perspective is taken into account.
Keep up to date with industry trends. Ensuring to keep on top of changes and new features across platforms and easily share those updates with Buffer's audience on social media and within the company.
Be a strong Buffer voice: Adopt Buffer's voice and tone across content work and ensure that anything published on any social channel is a good fit for Buffer's brand and voice.
Qualifications
Must have prior experience creating social media content for a brand, preferably a software company.
Must have experience creating social media graphics and short-form video content, like Instagram Reels or TikToks.
Must have experience using tools to plan and collaborate on social media posts with several teammates.
Must have prior experience engaging with a community on social media and building relationships online.
Excited and energized at the prospect of spending the day-to-day creating, scheduling, and posting content as well as engaging with our community on social media.
Outstanding written and verbal communication skills: You care about producing content that will resonate with a broad global audience.
Ability to create engaging content and ensure a consistent brand voice.
Strong understanding of important social media metrics and data.
Bias towards action with an ability to have a high output in the form of creating social media posts.