Ninety-three percent of marketers we surveyed are actively using Facebook for their business. And almost everything that Facebook does to its family of products can have a great impact on marketers.
From releasing stories across Facebook, Instagram, Whatsapp, and Messenger, to going all-in on live video, Facebook's product decisions affect billions of people globally.
Imagine how it may feel like to know about Facebook's upcoming developments and begin to plan how you can utilize them — perhaps even before many other marketers.
Your secret sauce is Facebook's F8 conference!
Here's everything you need to know about it, from key sessions to watch to predictions for F8 2017.
We'll be sharing and chatting about the exciting news live on social media for both days of the conferences — Live tweeting, live video sessions, Instagram Stories, and more. We'd love for you to follow along and share your thoughts, ideas, and excitement with us!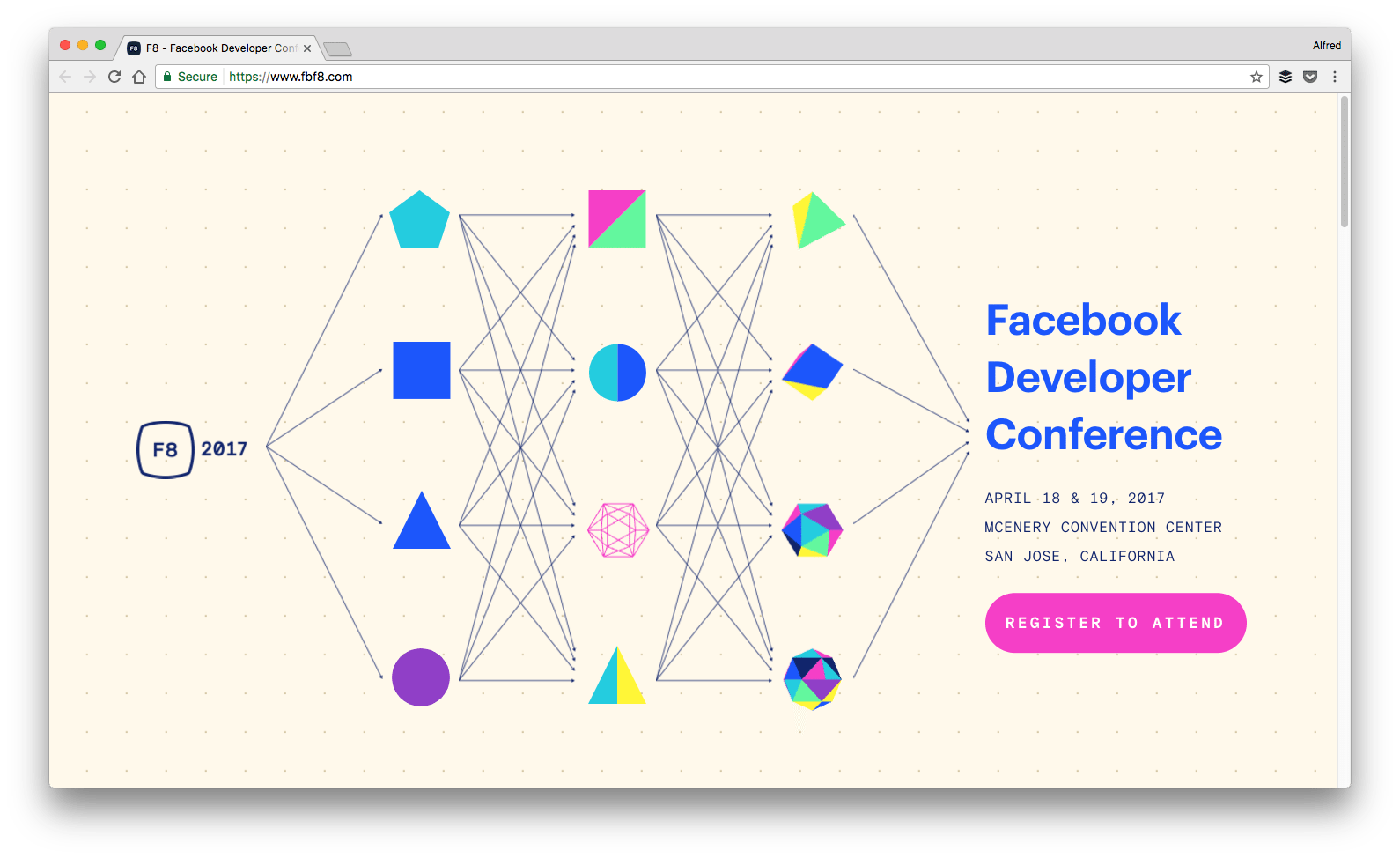 What is F8?
While F8 is known as the "Facebook Developer Conference", there are many insightful announcements and sessions for social media marketers. During F8, Facebook talks not only about Facebook itself, but also its family of applications and services — Instagram, WhatsApp, Messenger, Oculus, Workplace, Audience Network, and Internet.org.
Here are some of the things you can look forward to:
Announcements of major changes to Facebook and its family of products
Launches and interactive demos of new features
Sessions on best practices with Facebook experts
Opportunities to meet one-on-one with Facebook team members
Venue: McEnery Convention Center, San Jose, CA
Dates: Tuesday and Wednesday, April 18 and 19, 2017
If you were unable to get a ticket to the conference, you can attend one of its international viewing events in your area or watch it live online.
Fun fact: The name "F8" came from an important part of Facebook culture — its eight-hour hackathons.

Notable updates from Facebook since the last F8
Each year, marketers and publishers look forward to F8 to hear about the announcements and launches that would help shape their social media marketing strategy for the following year.
Last year's F8 conference signaled the beginning of a hugely exciting 12 months for the Menlo Park-based company. At the conference itself, Facebook announced the launch of Facebook Live API, Instant Articles, and Messenger Bots. There was also a live demonstration of Social Virtual Reality, Facebook's VR technology to help people connect and share virtually — something possibly worth keeping an eye on for social media marketers.
Since the last F8, Facebook has continued to ship a series of amazing updates to Facebook and its family of products to help marketers reach their audience and consumers discover quality content.
Here's a list of the most exciting updates that have caught many social media marketers' (and our) attention:

Key sessions to keep an eye on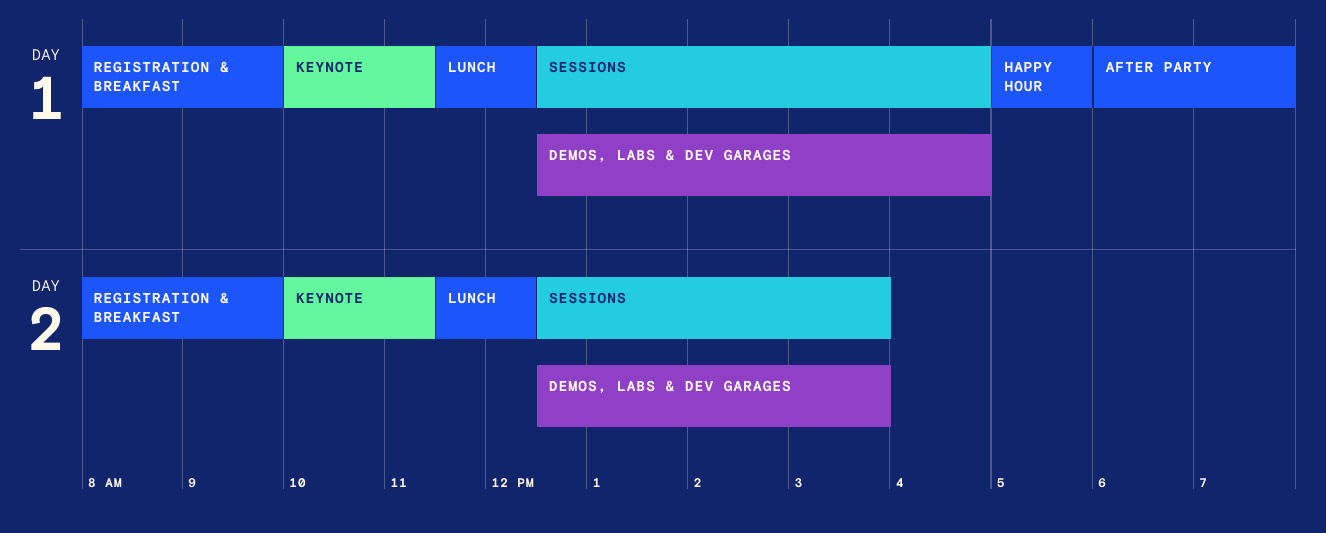 This year's F8 will feature more than 50 sessions — keynotes, breakout sessions, and demos. To help you make the most of your time, we went through the schedule and picked the sessions that we think you might be interested in.
The 2 opening keynotes: 10 AM on both days
One of the sessions we're most excited about — every year — is Mark Zuckerberg's keynote, which will likely take place on April 18, 10 AM PST.
Mark Zuckerberg usually use this opening address to describe his vision for Facebook and briefly share upcoming developments. Last year, he went through Facebook's 10-year roadmap and the ways Facebook's technologies will connect people around the world and give everyone a voice.
There will be another opening keynote on the second day, probably by another executive on the Facebook team. Last year, it was by Facebook Chief Technology Officer Mike Schroepfer who talked about their technologies such as artificial intelligence and virtual reality.
Tuesday, April 18
Growth Marketing: Best Practices for Getting and Keeping an Audience (12:30 PM PST)
Boost Your Business With Messenger (12:30 PM PST)
What's New with News Feed (1 PM PST)
The Future of Video on Facebook (2 PM PST)
Creating Social Presence in VR (3 PM PST)
Innovative Storytelling and Media Experiences (3 PM PST)
Powering Mobile Commerce on Facebook (3:30 PM PST)
Early Lessons in Social VR from Oculus Rooms (4 PM PST)
Discover New Facebook Advertising Tools (4:30 PM PST)
Mobile App Ads: Thinking Beyond the Install (5 PM PST)
Wednesday, April 19
Crafting Compelling Narratives in VR (12:30 PM PST)
Visually Connecting People and Businesses (through Instagram) (1 PM PST)
Marketing APIs: Advertising Automation, for All (2 PM PST)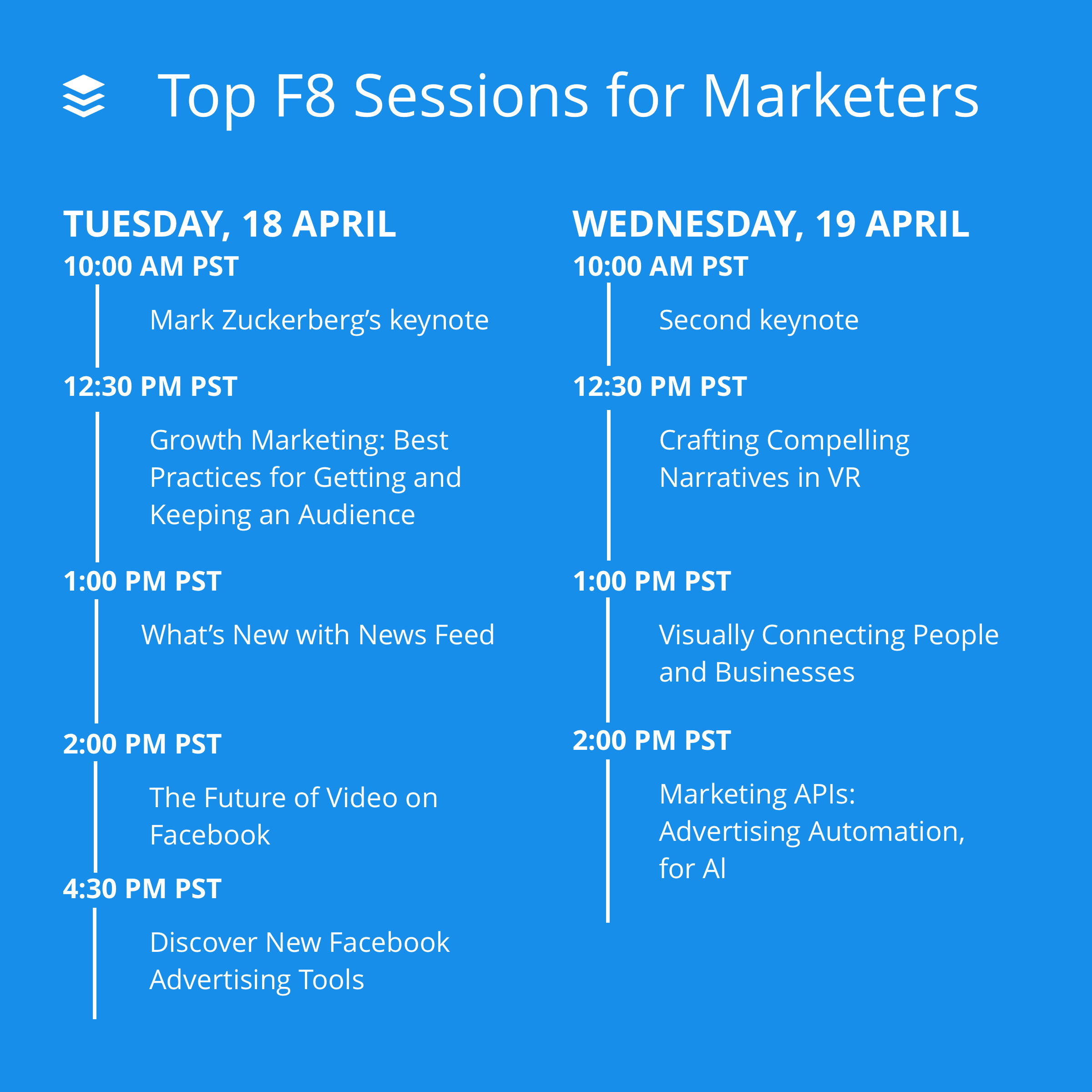 Quick-tip: Facebook has created an official F8 mobile app which you can use to create your personalized itinerary for the conference, get notifications of events you have saved, and watch the sessions on demand.

10 Predictions for F8 2017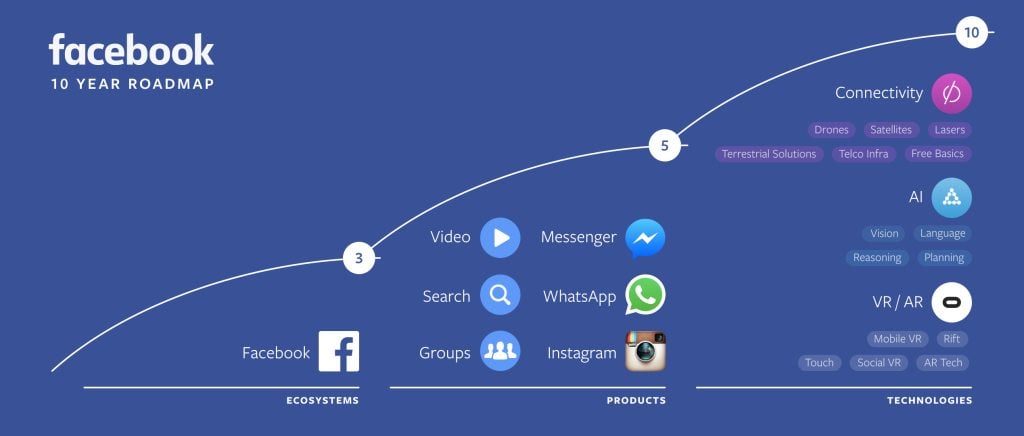 We're excited to make some predictions for this year's F8. We thought Facebook's 10-year roadmap might give us some hints as to what might be upcoming up this year.
Here're some of our guesses (and we'd love to hear from you, too!):
1. More video features and tools
As seen in Facebook's 10-year roadmap, video is a key area that Facebook wants to work on. Mark Zuckerberg firmly believes that video will become the main content format going forward. With its new video tab, live and 360 videos, Facebook is continuing to push video content on its platform. Just last month, Facebook opened up Live 360 videos to all Profiles and Pages.
Facebook is focusing on shorter-form video content for now and plans to seed a wide range of video content. I imagine Facebook would be partnering (or even paying) video creators — big or small — to build up enough premium content.
Facebook might also launch more video features and tools, such as better automatic captioning and video-editing tools, to help brands and individuals create better videos through Facebook.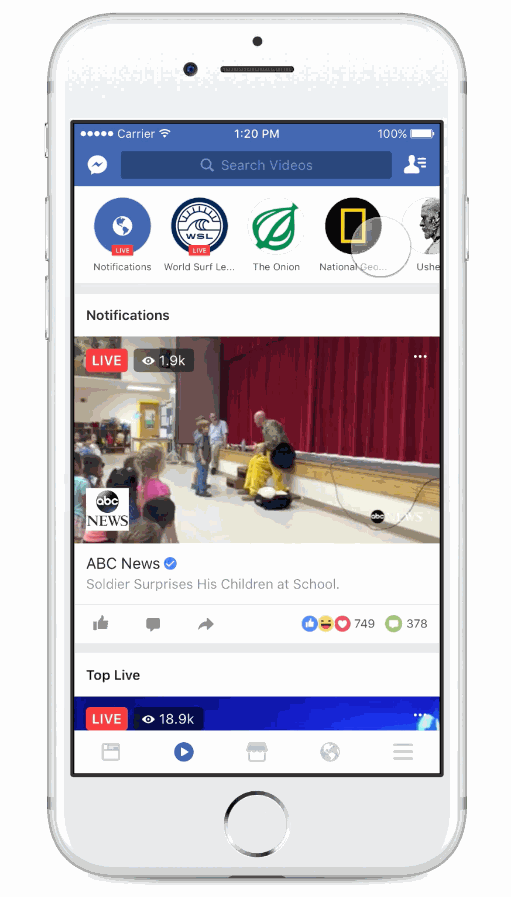 (Video from Facebook Newsroom)
2. More features for Facebook Groups
Groups is another key area in Facebook's 10-year roadmap. In his recent Facebook note, Mark Zuckerberg placed a lot of emphasis on building a global community and developing the social infrastructure (i.e. Facebook Groups) for it.
He mentioned that Facebook plans to build more tools to empower community leaders to organize and manage their groups, just like Facebook has done with Pages. With the push to improve Facebook Groups, we might see more new features for Facebook Groups such as analytics during this F8.
Just recently, Facebook has started rolling out a big update to Facebook Groups. You will soon be able to link your Facebook Pages to Facebook Groups, allowing you to build a community around your Page and interact with people in Groups as your Page.
Update: If you would like to tap into this trend, we wrote a guide on creating a Facebook Group and building a community in it.

(Image from Matt Navarra and Michael Brandvold)
3. Do more with Messenger
Facebook Messenger has undergone many changes this past year. It is no longer just a text-based messaging app. Now you can doodle and add stickers to your photos before sending them, make video and audio calls, play games with your friends, and even contact businesses (and bots).
Looking at some of the other big messaging apps such as WeChat and Line, Facebook might continue to work on features to help businesses connect with their customers and customers make transactions with businesses.
For example, just this month, Facebook launched suggestions from M, its Messenger AI assistant. If you and your friends are talking in Messenger about going somewhere, M would offer an option of getting a Lyft or Uber ride. It could be possible that Facebook would open up its API to allow businesses to build services on top of M, allowing users to do even more with Messenger.
4. Bots for Messenger group chats
According to TechCrunch's sources, Facebook will be announcing a new class of bots for Messenger. These bots will likely be "information bots" than "chat bots"; they will help to provide timely information than to have back-and-forth conversations with users.
Here are two examples by TechCrunch Editor-At-Large, Josh Constine:
For example, a Messenger group of football fans could add a sports bot to their thread, where it could report score changes, big plays and other news from the game. An e-commerce group bot could keep a group of coworkers informed about the status of their lunch delivery, letting them know that the order is being prepared and when it arrives.
Facebook will likely be opening up the API for the group bots to allow developers to create more group bots. This might help to accelerate the adoption of Messenger bots and encourage businesses to explore it as a potential marketing or customer service channel.
5. AR, 3D masks, and special effects on Messenger
To keep users engaged on Messenger, Facebook might continue to develop fun messaging technologies, especially with augmented reality (AR).
Just like Snapchat Geofilters, branded masks, frames, and special effects on Messenger could open up a new advertising channel for businesses to reach their audiences in a fun and non-intrusive way.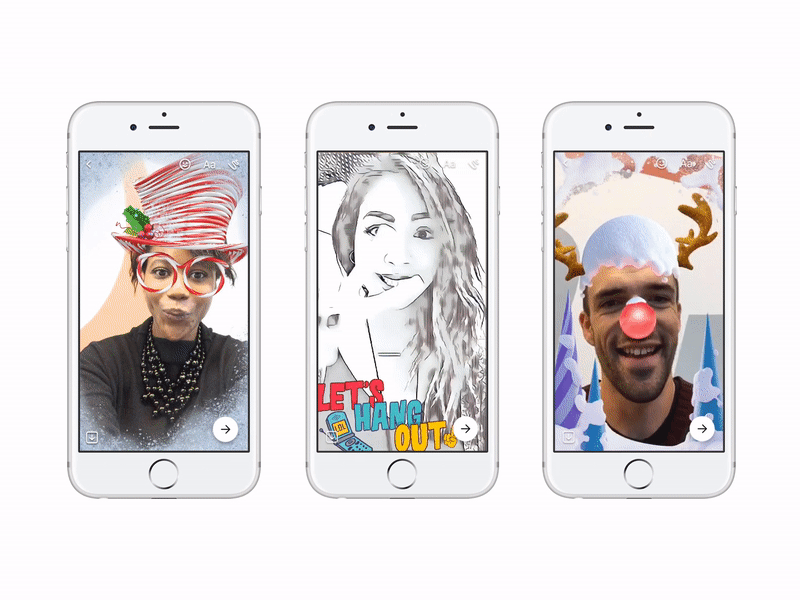 (GIF from Facebook Newsroom)
Facebook has also been testing ads on Messenger home screen in Australia and Thailand. If the tests have been successful, Facebook might share more about Messenger ads during F8.
6. Secondary News Feed
Have you seen a rocket icon in your Facebook app? You might just be one of the lucky few to try out a secondary Facebook News Feed!
Facebook is reported to be testing a secondary News Feed with posts from people and Pages that you don't follow (yet). Perhaps Facebook has seen successes with Instagram's Explore tab and is hoping to bring it into Facebook.
A Facebook spokesperson told TechCrunch,
We are testing a complementary feed of popular articles, videos, and photos, customized for each person based on content that might be interesting to them. We've heard from people that they want an easy way to explore new content they haven't connected with yet.
I was lucky to be part of the test for a while. Here's a screenshot of the secondary News Feed: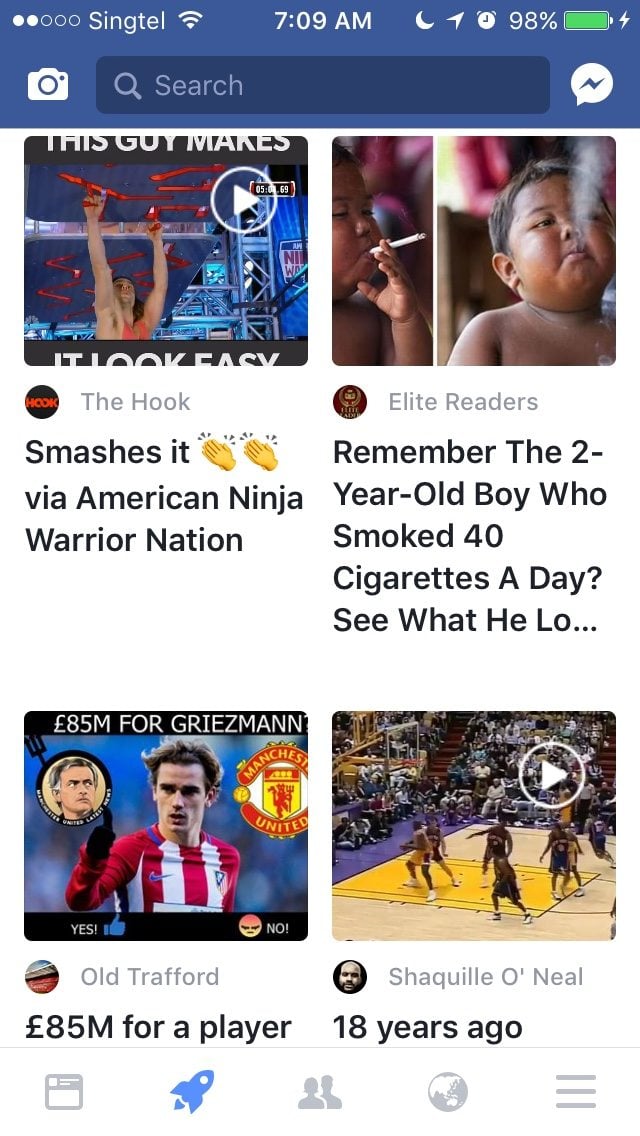 While it seems like Facebook is still in the early phases of this test, we might hear about this additional feed during this year's F8.
7. Sponsored posts in Search
Last year, Mark Zuckerberg revealed that Facebook saw 2 billion searches per day. That is a more than 30 percent increase from the 1.5 billion searches per day a year ago. (For context, Search Engine Land estimates that Google does at least 5.5 billion searches per day in 2016.)
Using Facebook Search (i.e. its search bar), you can find photos, posts, videos, links, friends, Pages, and Groups. You can also find local businesses through its professional services search engine. If Facebook wants to monetize their Search feature, they could bring in advertising through sponsored posts, similar to those on News Feed.
With search being so huge on Facebook, we might hear a thing or two about it this F8.
8. Instagram analytics on desktop
Okay, this might be more of a personal wish than a prediction!
Many great business features were introduced on Instagram over the past year. Features like business profiles and Instagram Insights have allowed businesses to better connect with their audience on Instagram and to measure their Instagram marketing performance. I'm guessing that Facebook might have been working on an improved version of Instagram analytics to help businesses better understand their Instagram efforts.
Brands are now able to manage certain aspects of Instagram (e.g. create Instagram ads and manage Instagram comments) through Facebook. With Instagram being more integrated with Facebook, it might be possible that Facebook would eventually integrate Instagram analytics into Facebook Page Insights.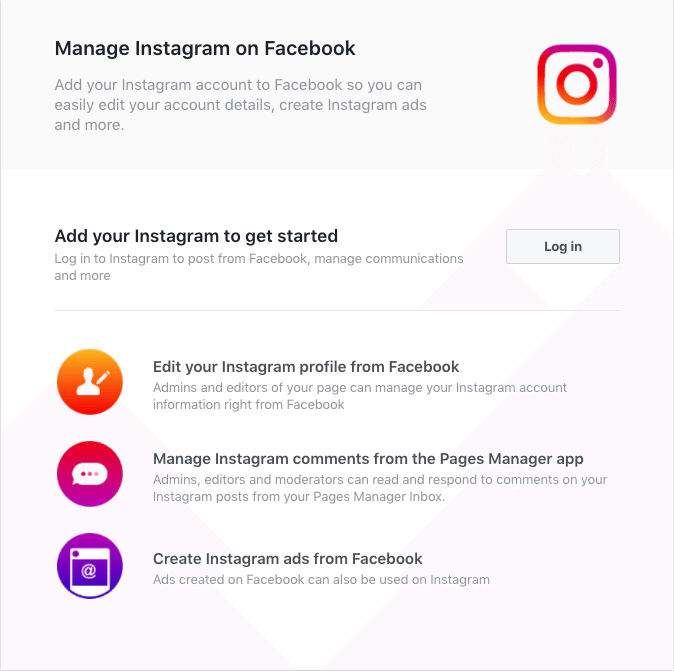 9. Updates on Social VR
Just last month, Facebook launched a dedicated app virtual reality app, Facebook 360. According to the news release, there are already more than 25 million 360 photos and more than one million 360 videos posted on Facebook. This app will give its users a more immersive experience when viewing the content.
This is in line with Facebook's vision to help people connect and share through VR technologies. I believe we will hear more updates about Facebook's Social VR during the F8 conference and maybe examples of businesses which have been using it to engage their audience.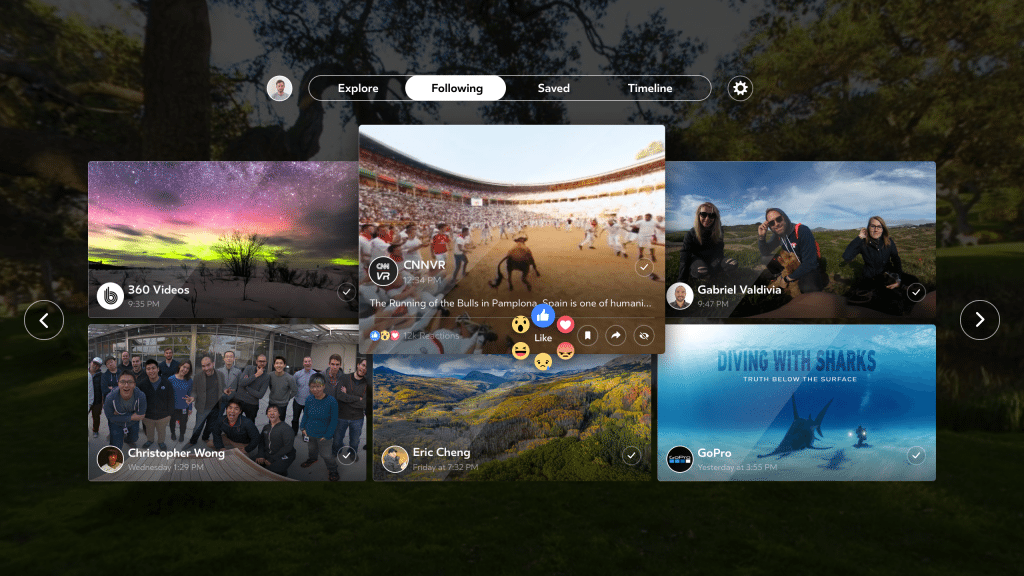 (Image from Facebook Newsroom)
10. Consumer hardware
Building 8, Facebook's secretive hardware division, was reported to be developing four hardware products — which possibly include drones, brain-scanning technology, augmented reality, and next-generation cameras. Business Insider reported that Facebook might unveil some of those products during this year's F8.
On Facebook's career page, Building 8 is looking for a GTM Retail Program Manager "who will have the responsibility of creating disruptive ground up shopping experiences of Facebook consumer hardware". So Facebook might be looking to launch a few hardware products and start selling them in retail stores soon. Personally, I'm excited to see the hardware products that they are building!

What are your predictions for F8 2017?
Writing this blog post has gotten me even more excited about F8 2017! With all the exciting sessions scheduled, I believe you will learn a lot to help you with your Facebook marketing.
I'd love to hear from you, too. What exciting, fun news do you think Facebook would share at the upcoming F8 conference? Do you have anything on your wish list?
We're grateful that our F8 2016 recap last year was very well-received. This year, we're also looking forward to summarizing the top highlights of F8 2017 and sharing some of our ideas with you all after the conference. If you're interested in reading about how marketers can tap onto Facebook's latest developments, do keep an eye out for our recap here or on Twitter. Thank you!