F8, Facebook's annual developer conference, returns this week (May 1 and 2) in San Jose, CA at the McEnery Convention Center.
F8 offers developers, marketers, and anyone with a keen interest in the future of social media, a glimpse into what's ahead for Facebook in both the short and long-term.
Last year, Facebook wowed onlookers with a range of eye-catching VR features, Messenger updates, and camera upgrades. So what's ahead for this year's conference?
Recap: Check out our full F8 2017 rundown here.
Here's everything you need to know about Facebook F8 2018, including some key sessions to keep an eye on and predictions for F8 2018.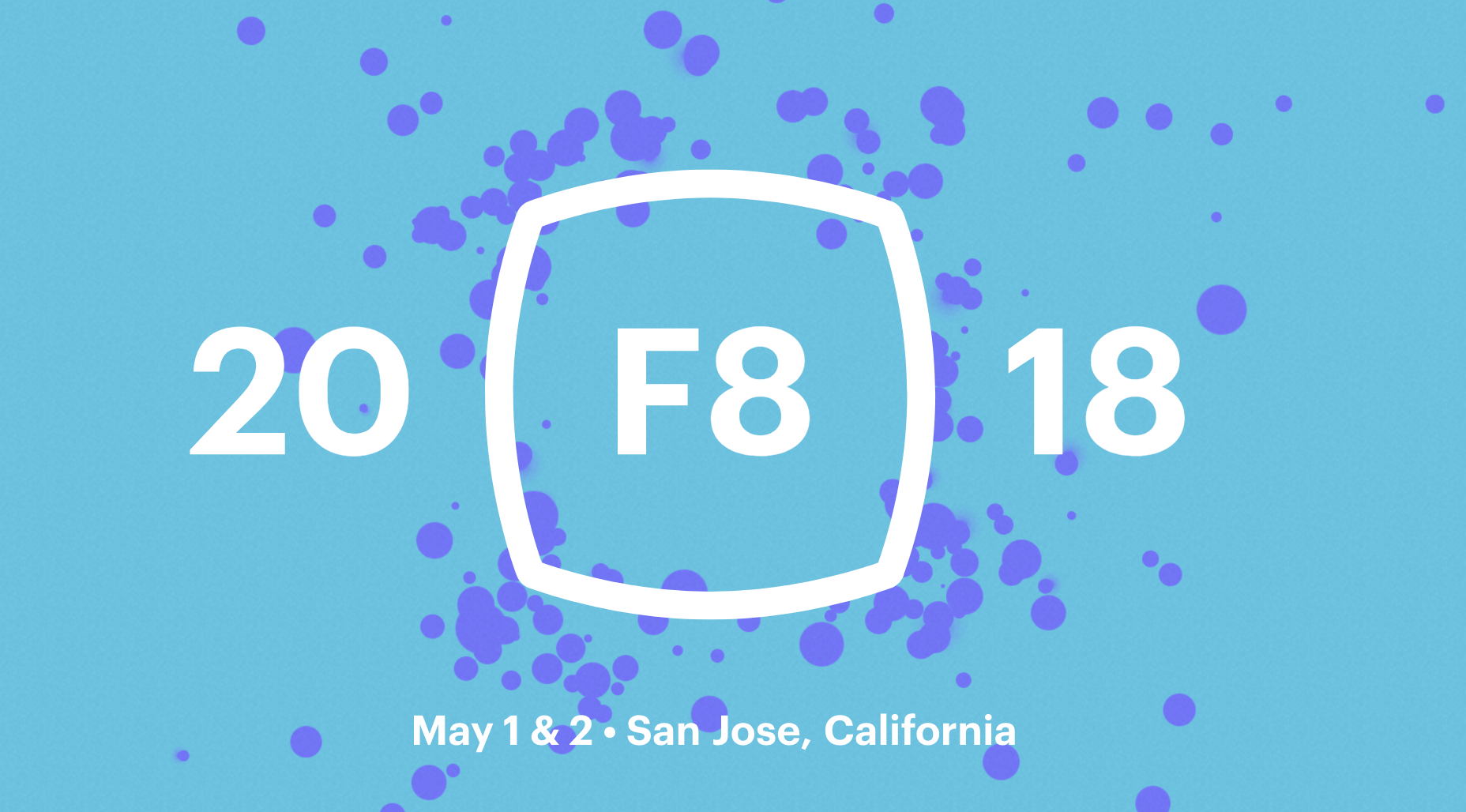 We'll be sharing all of the most important Facebook F8 updates once the conference is completed, check back on Thursday for the full roundup. If you're keen to watch F8 live you can attend one of its international viewing events in your area or watch it online.
What to look out for at F8 2018: 3 key areas of focus
1. The future of the News Feed
The News Feed is ever-evolving and back in January, Facebook announced its 'meaningful interactions' update—one of the largest, most consequential News Feed updates of recent years.
The update stated that Facebook will be prioritizing posts that create meaningful conversations, especially those from family and friends. This means that Facebook will be favoring posts from family and friends over public content from Pages as they believe a person-to-person connection is more valuable than a person-to-page connection.
The below video from Facebook explains a little more about this update and how the Facebook News Feed works:
Off the back of this update, many marketers and brands were curious whether their organic reach would take another hit. During F8, I expect Facebook to address the News Feed and their focus on improvements for the coming 12 months and beyond—maybe we'll even see a hint that Facebook could eventually move away from the News Feed altogether.
More on the 'meaningful interactions' update: The New Facebook Algorithm: Secrets Behind How It Works and What You Can Do To Succeed
Relevant F8 sessions:
What's New with News Feed (Tuesday, May 1 @ 1pm PST)
Head of News Feed Adam Mosseri outlines the future of News Feed, from the shift to connection to how his team is improving experiences on the platform.
2. Instagram for Business updates
Facebook recently opened up Instagram's API for the first time, enabling Instagram business profiles to schedule Instagram posts, view analytics and more.
With more than 25 million active business profiles and more than 2 million advertisers on Instagram, it's clear that Facebook sees a huge opportunity for Instagram to deliver further value to its business users. At F8, I expect we'll learn a lot about the future of Instagram's API and how Facebook will look to better serve business users and differentiate between business and personal profiles on Instagram.
Relevant sessions:
The Instagram Graph API – What's In It For You? (Tuesday, May 1 @ 1.30pm PST)
Meet the Instagram Graph API, a way to better manage your business on Instagram by scheduling posts, viewing organic insights and much more. In this session, you'll learn how our past informs our future and leave with a clear picture of our vision for developers on the Instagram Platform.
How Stories Ads and Business Profiles Help Grow Your Business on Instagram (Tuesday, May 1 @ 1.30pm PST)
Learn how businesses are using Instagram Stories Ads and Actions on Instagram business profiles to drive value. Hear Instagram Stories Ads best practices and learn about business profile partner integrations.
3. Privacy, security, and data at Facebook
Whilst previous F8 events have focused on the long-term future of Facebook and "what's next", showcasing plenty of eye-popping concepts like VR hangouts, drones, and more. At F8 2018, it feels like Facebook might focus a little more on the "here and now" and how they might fix some of the privacy and security issues that have been widely discussed in recent weeks.
Facebook has already made some positive progress here by making privacy tools easier to find and introducing new privacy experiences for everyone on Facebook as part of the EU's General Data Protection Regulation (GDPR).
Relevant F8 sessions:
Security at Facebook Scale (Tuesday, May 1 @ 1pm PST)
You've heard that Facebook is investing heavily in security and safety in 2018. Come learn how we approach security to protect our community and company.
Keynote (Tuesday, May 1 and Wednesday, May 2 @ 10am PST)
Little has been announced about the contents of the keynote sessions just yet, but I would imagine privacy, security and data sharing might be key topics for one, or both, sessions.
What are your predictions for F8 2018?
Facebook F8 is right around the corner and I'd love to hear what you're excited to learn about and any predictions you might have for Facebook's flagship developer conference.
What exciting, fun news do you think Facebook would share at the upcoming F8 conference? Do you have anything on your wish list?
If you're keen to learn more about F8 or check out the full schedule you can do so on the F8 website.