It seems like there's more great stuff to read today than ever before.
And still, finding the good stuff that's just right for you or your brand can take a lot of time, according to this survey by Vertical Response:
When you're sifting through the whole internet, it can help to have a guide. What if could open your inbox every day to find new, relevant, curated articles that you'd be thrilled to share to social media?
We've written before about the rise of high-quality niche newsletters, a format that's flourished over the past few years.
As our choices get more plentiful, diverse experts and fans across a wide spectrum of topics are sharing the best content they discover. This includes our friends at Read This Thing, who curate one fantastic piece of journalism a day.
The Read This Thing team shared with us their giant list of 60+ must-know newsletters in areas including news, tech, arts & entertainment, self-improvement and general interestingness (my personal favorite category).
Read on to discover your next great content curation source!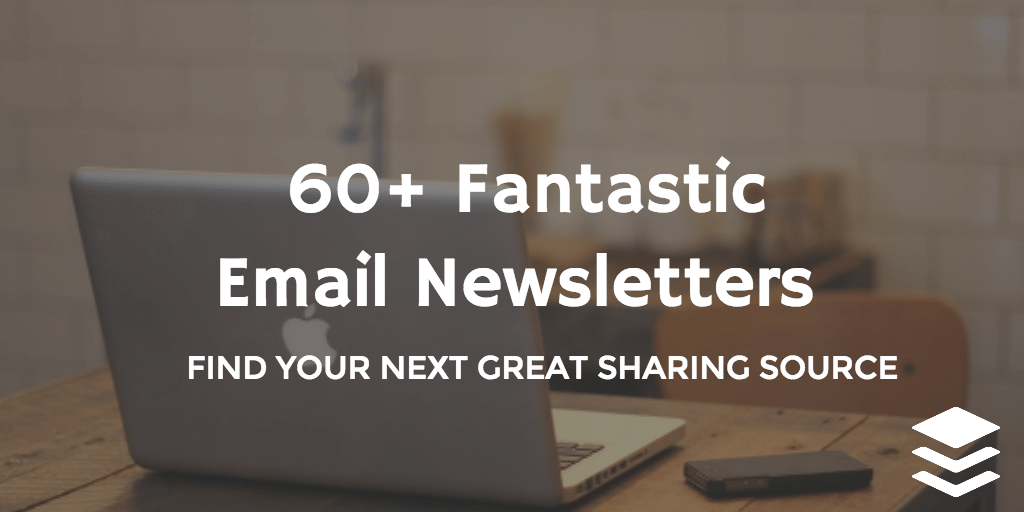 "theSkimm is the daily e-mail newsletter that gives you everything you need to start your day. We do the reading for you — across subject lines and party lines — and break it down with fresh editorial content."
"Veteran journalist Mike Allen combs the Internet, TV and newspapers to cook up a hearty dish of whats happening in politics."
All the news you could want.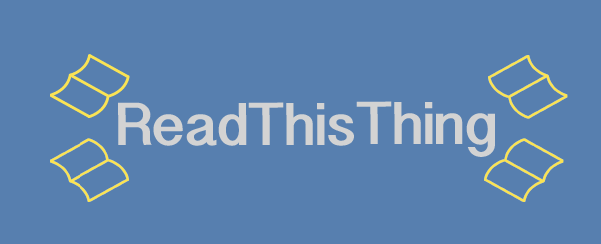 One fantastic piece of journalism each weekday. (They're the ones who made this list)
"A free, quick, and splendid email newsletter chock-full of news + humor delivered every weekday morning to make sure you're never left behind in a conversation."
Get recommendations from New York Times reporters and editors, highlighting great stories from around the web. Twice per week.

A quick, entertaining look at the day's best stories, from the top of the news, to the very bottom.
"A digest of journalism on Twitter, written by journalists, delivered to your inbox daily"
Tech newsletters
"A hand-curated newsletter compiled daily to bring you first-person accounts of entrepreneurship, investment and other insightful reflections from the startup ecosystem."
"A weekly email of useful links for people interested in SaaS businesses."

A daily newsletter from the Webbies team introducing you to the best sites, apps and connected products.
"Every weekday, Fusion's Alexis Madrigal delivers five tidbits from the past and future. Wearable computers, drones, biohacking, geoengineering, rockets, digital mapping, coercive feedback loops, autonomous everything, representing the Internet in art, synthetic biology, machine logic, weapons, artificial life, the future of work, corporate surveillance, and more."
"The personalized insider newsletter for all things startup around the world."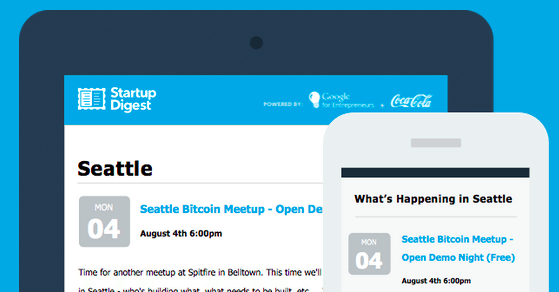 "Get a summary of the best new products, every day."
"Each week I publish The Ask Leo! Newsletter where you can find more answers tips and tricks to make your technology "just work"!"
"The top tech news, insights, long reads and the best of the internet, delivered to your inbox every weekend."
Marketing newsletters
"Actionable social media advice. Delivered daily."
"A weekly newsletter by Loyal designed to define, educate & inspire anyone who puts people at the center of their work."
An awesome monthly newsletter with tips and tricks for email.
Interesting thoughts from a famous entrepreneur.
Design newsletters

"Sidebar is a list of the 5 best design links of the day. But unlike a regular linkblog, it's collaborative and manually curated by a couple great editors."
"A hand picked list of the best user experience design links every week. Curated by Kenny Chen and published every Friday."
"We love useful stuff, and we love quality writing, that's why we send out an editorial email newsletter twice a month with useful tips, tricks and resources for designers and developers — thoroughly collected, written and edited by us exclusively for our readers."
"Sugar For The Mind:" One thought every day, from people shaping the web.
Photography newsletters
Get 10 free, hi-res photos delivered to your inbox every 10 days.
A fresh pack of creative photos in your inbox each month, with awesome stories to match.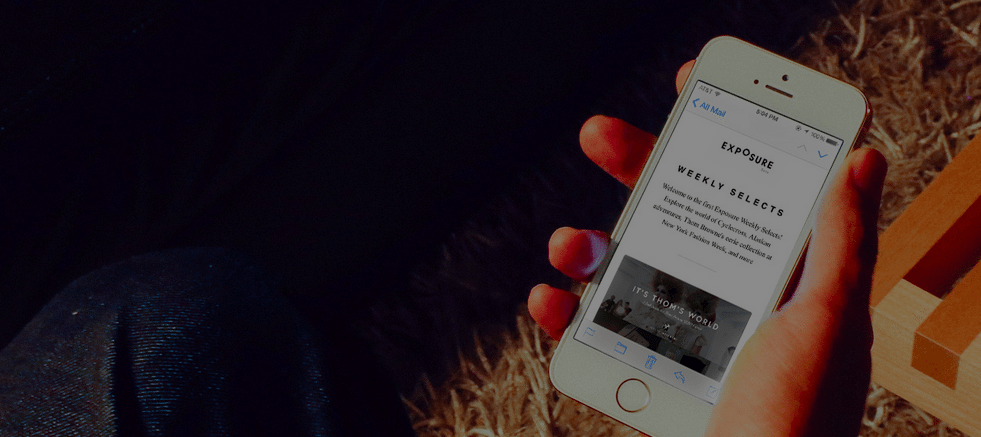 Incredible photo essays delivered weekly.
Sports newsletters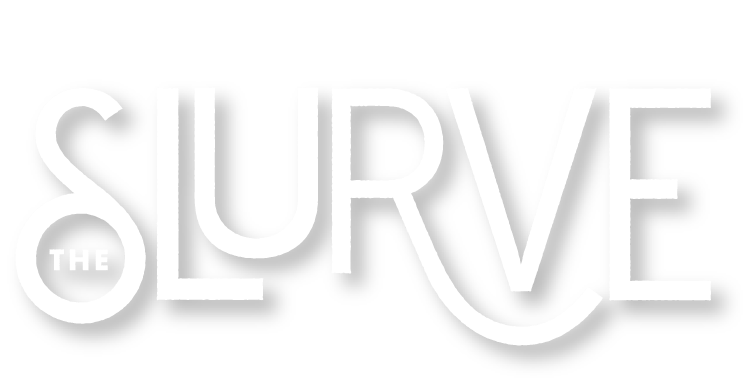 "We send the best baseball writing, all the essential news for each team, and a few original insights directly to your inbox each day during the season and frequently in the offseason."
"Casual Spectator is a super-simple newsletter about sports. We make following sports easy and help you have better conversations with co-workers, family and friends."
Food, beverage and events newsletters
A newsletter featuring all the best beer.
"We curate the best events, news, cool jobs and must-reads in one place."
Mostly focused on these cities: New York — San Francisco — Los Angeles — London — Berlin — Melbourne — Sydney — Brisbane — Auckland

The best recipes and cooking tips delivered to your inbox.
Garagiste is a wine store that only sells wine via email newsletter. It's weird and awesome.
The latest trends in the categories of dining, wine, cocktails, cooking and food travel.
General interesting-ness newsletters

"The week's most unmissable articles across creativity, psychology, art, science, design, philosophy, and other facets of our search for meaning."
Lefsetz addresses the issues that are at the core of the music business: downloading, copy protection, pricing and the music itself.
"Research that makes people laugh and then think."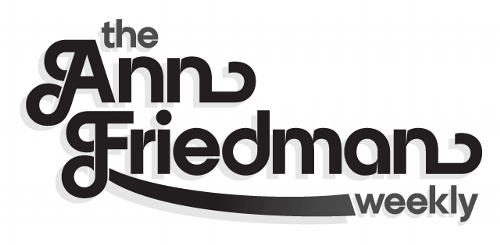 "My weekly newsletter is full of great things to read (some but not all of which were written by me) and GIFs and the occasional product endorsement. It arrives in your inbox on Fridays, just when you've run out of internet for the week."
It's pretty hard to describe Wait But Why, but it's awesome. Here's how Fast Company describes it: "sometimes humorous, almost always profound, long-form explainer site"

"This is True is a weekly e-mail newsletter which reports on bizarre-but-true news items from legitimate news outlets from around the world."
"Every week I send out new art, writing, and interesting links. It's free. No spam. Unsubscribe whenever you want."
"Your daily digest of the worst (and occasionally best) in tabs." This newsletter has been called as been called "the high school cafeteria of New York media"


Rachel Sklar and Glynnis MacNicol send this email a few times each week, spreading the word about awesome things being done and made by women.
Dan Lewis's daily email with one really interesting fact per day.
Jason Hirschhorn's MediaREDEF is a curated interest mix of media+tech+pop content via free daily newsletter.
"It's in my head. I'm sharing it with you. Read, Eat, Covet, Meet. Just one of each; randomness guaranteed."
"VSL is a delightful e-mail that shares cultural gems from a different curator every day."

"A free email dedicated to finding the good in everything — companies, causes, people, places and products giving back and making a difference."
More from the popular blog Farnam Street:"Each Sunday I send out my weekly digest about new posts, books I'm reading, and interesting things I find across the web on subjects like art, history, science, philosophy, psychology, and human misjudgment. It's basically brain food."
A weekly newsletter of writing and links from science writer Ed Yong, whose blog Not Exactly Rocket Science is hosted by National Geographic.
A daily newsletter by The Washington Post's Caitlin Dewey that rounds up the day's Internet chatter (often about social media, digital and internet culture, and other fun stuff)
A weekly roundup of the most interesting links and quotes from the Sunday New York Times.
Self-improvement newsletters

Top health tips, workout ideas, delicious recipes, and more.
Get super intense life tips from a super intense Navy Seal.
"Further is a once-a-week email newsletter that helps you maximize your purpose, performance, and potential. You'll get the best hand-picked tips, trends, stories, and science that enhance your health, wealth, and wisdom — without the noise and fluff."
"A weekly newsletter on Remote Tips & Jobs sent to 7,000+ Remote Workers"
"A daily newsletter about entrepreneurship, the art of the start and doing the work by Pascal Finette. It's raw, unfiltered and opinionated."
A handwritten newsletter! "Think Clearly is a practice for hatching your visions and making them come true. It all begins with a blank page. And coffee."
Chris Guillebeau has visited every country in the world. Now he shares unconventional strategies and stories on life, work, and travel.
"Design your life to include more money, health and happiness with less stuff, space and energy."
Share your favorite newsletter!
Thanks to Read This Thing for putting Buffer on their list, and for allowing us to syndicate this handy list!
What newsletters are missing from this resource? We'd love to hear your favorite and find even more great stuff to read and share!